Posted on December 06 2022
Shop for babies, toddlers and parents all at Motherswork this Christmas.
This festive season, round up your Christmas gifts for your nearest and dearest at Motherswork's Christmas sale, starting from now until 26 December. Whether it's the little ones you're shopping for, or the parents, Motherswork has some amazing gifts for everyone. Even better, get them all wrapped and ready for your Christmas party with their gift wrapping service.
Christmas Gifts For Babies
Cots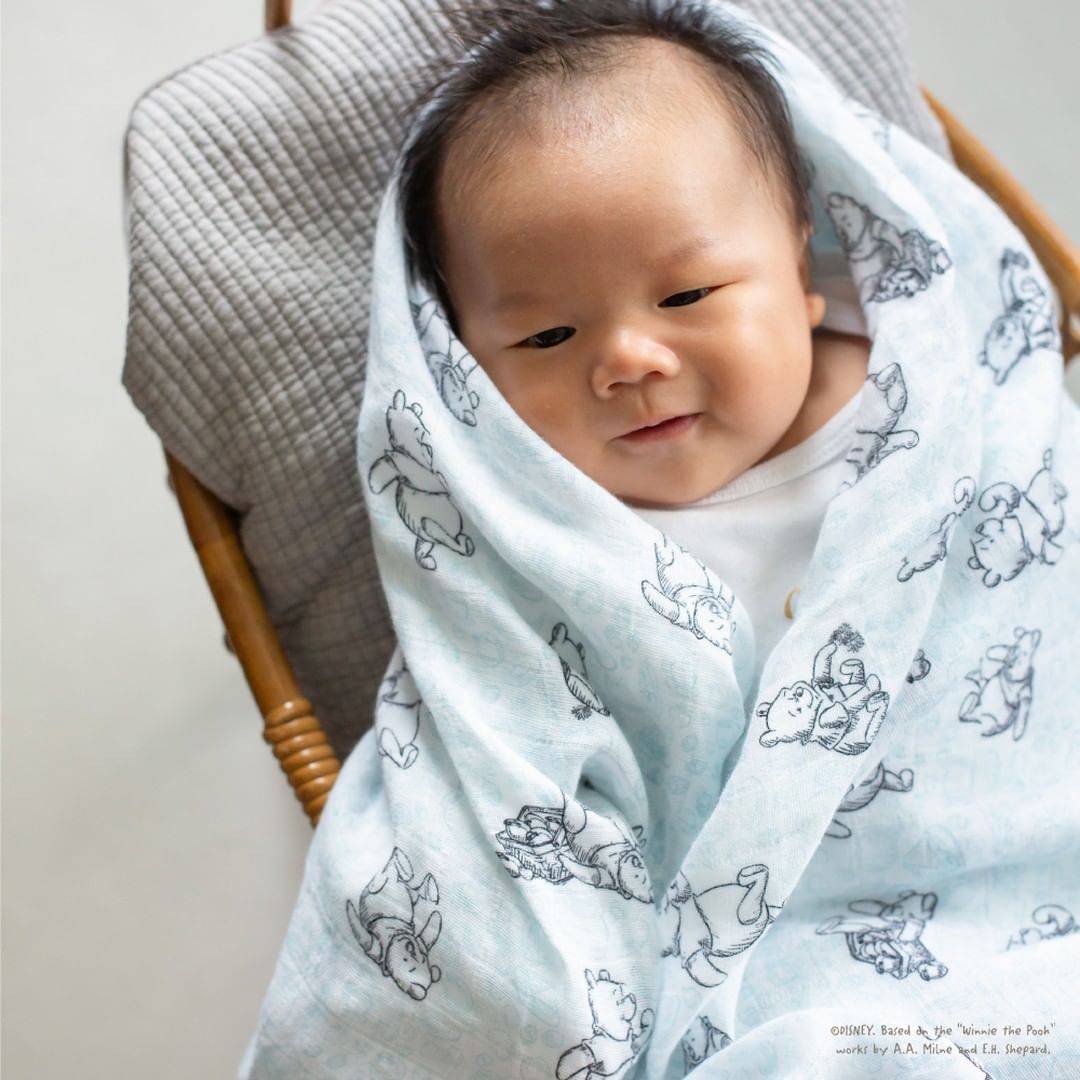 Keep little ones warm at night with a cosy swaddle with these irresistible Disney prints.
This Christmas, try to give babies - and their mamas - the gift of sleep. One option is the Boori Natty Cot and Spring Mattress ($759, UP $1,057) also includes a Crescent Womb. This modern Scandi cot bed is crafted with engineered timber, solid sustainable Australian Araucaria wood and nursery-friendly paint finishes. Simply change the existing parts and panels to transform it to a toddler bed.
Other sleeping options: Bugaboo Stardust, Cambrass Moses Basket Be and the reclinable Micuna Dolce Luce Baby Cot (prices from $175.20 to $999, UP $219 to $1,699).
Swaddles and Blankets

Help babies sleep better with these wide range of swaddles at Motherswork. 100 per cent cotton options include Sophie la Girafe's set of four swaddles, and the Elly Organic Cotton Blue Winnie The Pooh Swaddle set. Babies 1 year and above can sleep with cosy blankets from Baa Baa Sheepz, Elly and Little Rei x Maison Q (prices from $29.90 to $69.90, UP $39 to $87).
Motherswork Recommends: Dressing Babies - Cambrass five-piece set for newborns or the Baa Baa Sheepz Romper. Sleep Accessories - Taf Toys Sweet Dreams Mini Moon Mobile and Zazu Ocean Projector with music and sound sensor (prices from $31.20 to $71.20, UP $39 to $99.90).
Playtime
Suitable for children 6 months and up, the food-grade silicone Playground Silicone Apple Stacking Puzzle helps them develop their fine motor skills and hand-eye coordination. Other options are the Manhattan Toy Wimmer-Ferguson 3-in-1 Triangle and Sights & Sounds Travel Toys. For plush toys, try the Zazu Peek-a-Boo soft toy dog with flapping ears and sound.
Babies can also play with the Playground Silicone 8pc Bucket & Spade Set (all prices between $17.52 to $43.90, UP $21.90 to $59.95) at the beach or park. Stash these 100 per cent BPA-free, food-grade silicone toys in a cotton storage bag after use.
Motherswork Recommends: Doona Infant Car Seat ($575, UP$799) for going out with babies. Regarding safe spaces for babies to play, try the Babybjörn Bouncer Bliss Mesh, Skip Hop Vibrant Village Smart Lights Activity Gym, Taf Toys Savannah 360 Activity Gym, and the Explore & More Jumpscape Foldaway Jumper ($89 to $303.20, UP $129.90 to $379)
Christmas Gifts For Toddlers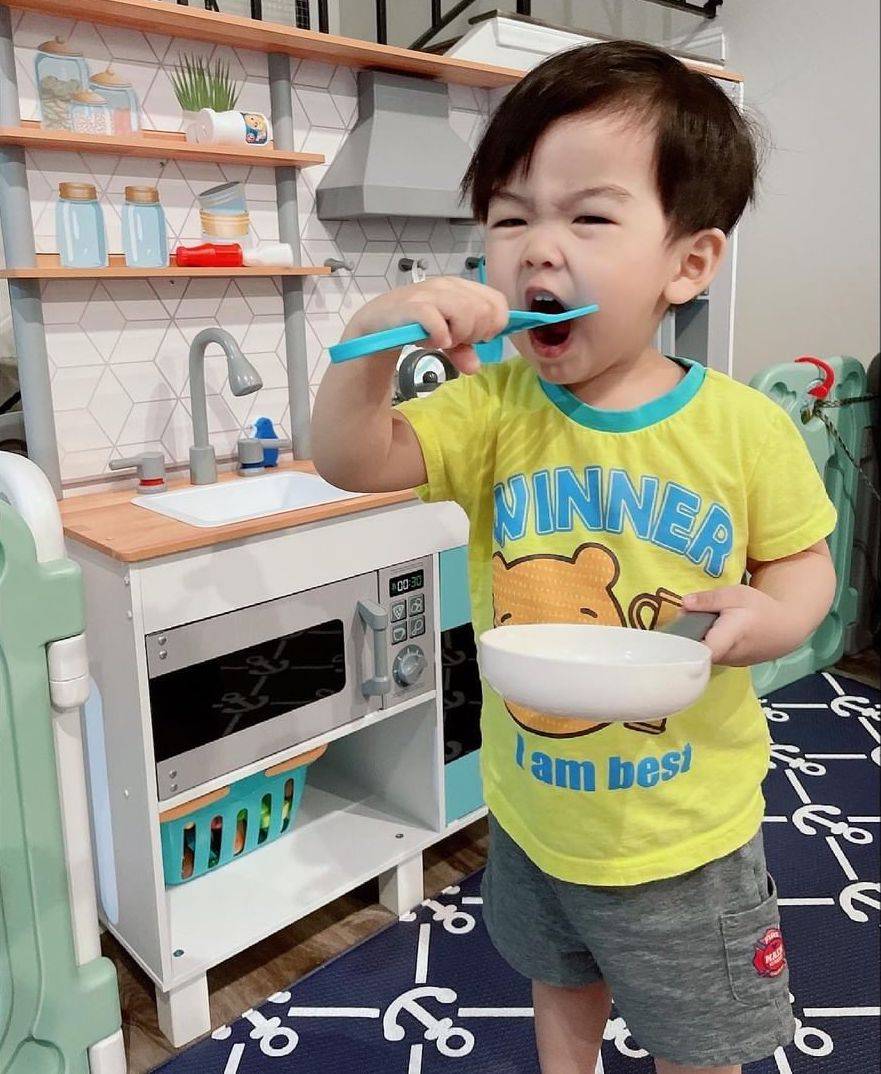 Let kids run their own kitchen with this one from Kidkraft with a microwave, tap, stove and oven.
Pretend Play
Let kids engage in pretend play, exercising their creativity and imaginations with this range of toys from Kidkraft. Here, children can be bakers, chefs, vets, or run a grocery store. In particular, the Kidkraft Let's Pretend™ Grocery Store Pop-Up (UP $199, one for 15 per cent off, two for 30 per cent off) lets kids peruse the produce, fish market or deli counter. Multiple kids can also play checking out, paying and bagging their groceries. Better yet, The grocery store can also be flattened after playtime and stowed out of the way.
Other Pretend Play Ideas: Green Toys' vehicles UP $13.90 to $69.90, up to 25 per cent off for three items) and Kidkraft Gourmet Chef Play Kitchen (UP $419, above discount applies).

Activity Stations
Keep toddlers busy with these activity stations from Manhattan Toy, comprising multiple play surfaces. For instance, the jellyfish-shaped Manhattan Toy Deep Sea Adventure ($129 UP $189) is filled with gliders, springy coral and spinning gears. Likewise, the Playful Pony Activity Toy ($99 UP $149) has peg mazes and bead runs. Children can also learn cause and effect, and train their fine motor skill development and hand-eye coordination. All wood toys have non-toxic water-based finishes.


Sensory Play
For water, sand and sensory play, try these Scrunch toys ($5.52 to $19.92, UP $6.90 to $24.90). These include a panner, spade, bucket, watering can and sand moulds. Children can also use the seedling pot and trowels for their first garden.
Another great sensory play idea is the Taf Toys Tissue Wonder Box ($27.90, UP $39.90). With eight high quality organza fabrics and two crinkle blankets, this box can help them develop their sensory play, texture, sound and colour recognition.
Outdoor Essentials: Lassig swimming costumes, hats and swim diapers (one item 20 per cent off, two at 25 per cent off), Tip Toey shoes. Other options include Bebe Au Lait's hooded towel and hat. For water toys, try B. Toys' Water Wheel and a Diving Set (prices from $17.52 to $67.15, UP $21.90 to $79).
Other great gift ideas: Peek-a-Boo puzzle, My First Domino Rally and the Magic Box (prices from $26.32 to $32.90, UP $31.92 to $39.90). Buy two or more Melissa & Doug items for 20 per cent off.


Cognitive Development
Help toddlers develop cognitive skills like word recognition, matching and problem solvlng with these books and games. For example, Melissa & Doug Book & Puzzle Play Set: To the Rescue (UP $28.90) let them match and fit puzzle pieces on the pages of the book.The individual pieces can also be used for floor and pretend play.
Other Puzzle Games: Smart Games Bunny Peek a Boo, Brain Train, Chicken Shuffle Jr., Little Red Riding Hood and Snow White (UP $29.90 to $59.90). Currently, get 25 per cent off if you buy two or more games.
Christmas Gifts For Dads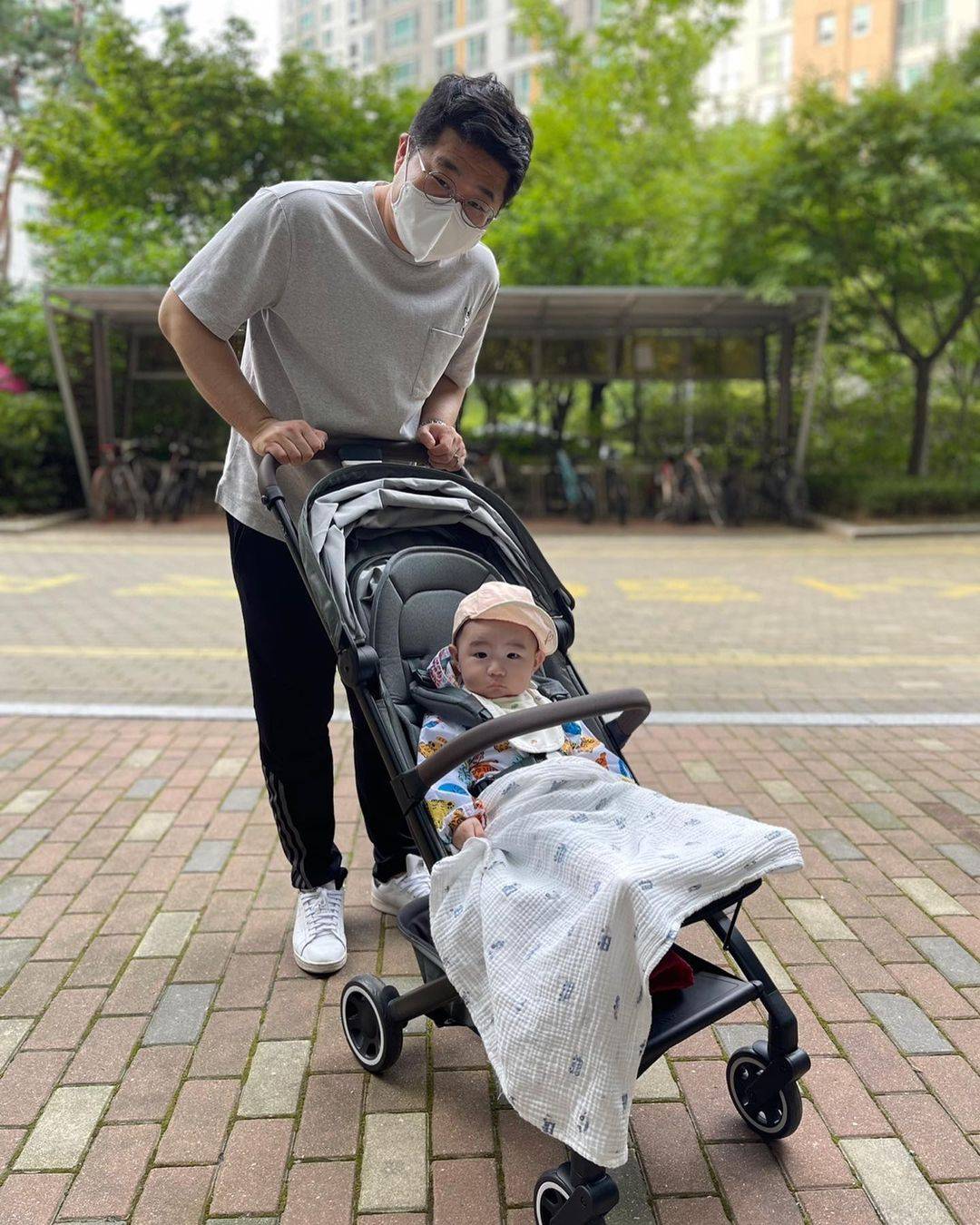 Dads can easily fold the Joolz Aer strollers, sling it over their shoulders and carry their babies when needed, then unfold it in just a second.
Strollers and Car Seats
Get a complete travel system with the Joolz Aer, car seat adapters and the Clek Liingo Infant Car Seat ($999, UP $1,353). To begin with, the 6kg Joolz Aer has a carrying strap so dads can easily carry their little ones sans stroller. When needed, it easily unfolds in just a second. Easily store this stroller as overhead luggage. Other features include an extended reclining seat, large sun hood and see through ventilation. Next, the Clek Liingo infant car seat has LATCH connectors onto the car seat carrier. Some useful features are the SPF 100+ adjustable canopy, and peekaboo window.
Other strollers and car seats: Bugaboo Bee 6, Clek Foonf Convertible seat and Chicco Seat3Fit i-Size Air Baby Car Seat (prices from $659 to $1,269, UP $865 to $1,419).


Personal Care
Treat dads to an invigorating shower experience with Leonica K Peppermint Hair Loss Shampoo ($63.50, UP$79) as a Christmas gift. This combines menthol, pure peppermint and rosemary essential oils, reducing excessive hair fall to promote healthier hair.
For dental care, try the Foreo Issa 2 Electric Toothbrush ($199.20, UP $249). With a sleek waterproof design, improved sonic pulse technology and a combination brush head, the toothbrush also has a 365 day charge. The unique brush head has both silicone and PBT polymer bristles to intensively clean plaque mass and massage the gums. Currently, get a free two-piece Issa Brush head for each purchase of an ISSA 2, or the ISSA 2 mini.


Home Essentials
Another practical Christmas gift is the best-selling UV steriliser in Southeast Asia. The Haenim 3G+ Smart View UV Steriliser ($358, UP $488) eliminates 99.9 per cent of harmful viruses and bacteria. With this, up to 16 bottles can be sterilised and then dried at the same time.
For quick and healthy meals, the Babymoov Nutribaby+ 5-in-1 Food Preparation Machine ($349, UP $429) has a large capacity steamer and blender. Parents can steam, blend, sterilise, reheat and defrost all in one unit, great for preparing a wide variety of meals for the family or batch cook baby meals.
Keep the home clean with the Airfree P60 Filterless air purifier, with Thermodynamic TSS Technology. This destroys mould, dust mites, bacteria, viruses and other organic allergens. It also reduces indoor harmful ozone levels, perfect for mould-contaminated areas, asthma and allergy sufferers. The Tulip Babyair 40 Air Purifier (both are $299.25, UP$399) has similar features but also includes a star and moon-shaped stars night light projection.
Other Gifts: Motherswork vouchers for everything else their family might need.


Christmas Gifts For Mums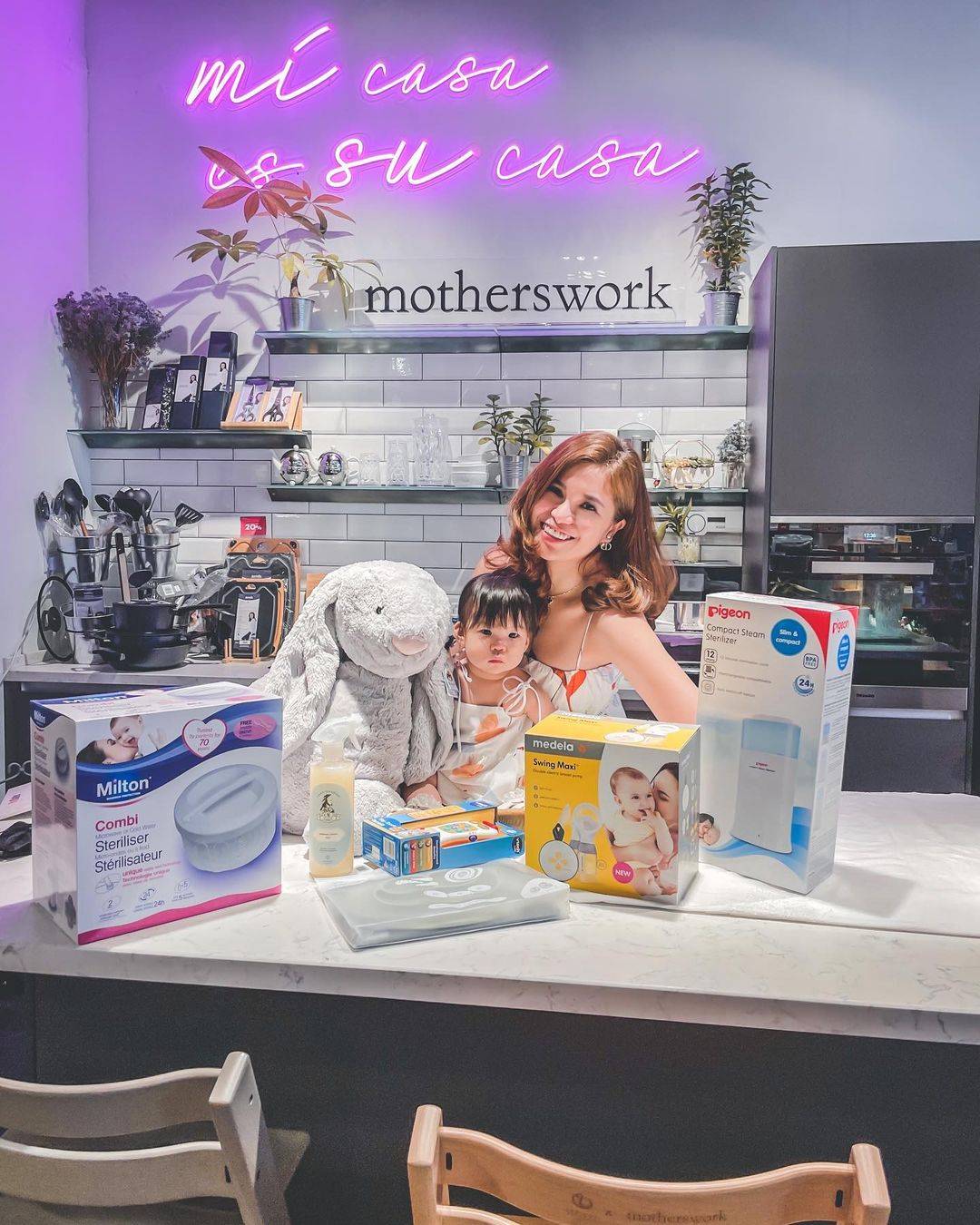 Gift mums breastfeeding essentials like the Medela Swing Maxi 2.0 breast pump from Motherswork.
Breastfeeding Essentials
For mums wanting to breastfeed, check one section of their to-do list with this Medela Swing Maxi 2.0 Breast Pump ($369, UP $499) for their Christmas gifts. This set includes storage bottles, slow flow teats, disposable bra pads, and a breast pump bag. In particular, the Swing Maxi Flex has a built-in rechargeable battery, and offers you flexibility, comfort and efficiency.
Other Essentials: Bravado Body Silk Seamless Nursing Bra ($55.92, UP $69.90) and Cambrass Small Nursing Pillow ($55.20, UP$69). For back and belly support during pregnancy, Belly Bandit Upsie Belly Support Belt Nude, and the Belly Bandit Bamboo after birth ($79.20, UP $99 each).


Personal Care
Help mums prioritise self-care with these essentials as Christmas gifts. Examples of these could include a luxurious silk SOVA pillowcase ($143.20, UP $179). This is made of 100 per cent pure high-grade 6A mulberry silk, which is naturally hypoallergenic, anti-aging and wrinkling. Additionally, mulberry silk also nourishes hair cuticles and protects fragile regrowth.
Other pampering options: Leonica K Cool Mommy Anti-Oxidant Shampoo, Skin Inc Body Sculpt Fit Serum, Skin Inc My Daily Dose® of Uplift Serum and the Aleva Naturals Stretch Mark Cream (prices from $24.72 to $94.40 UP $30.90 to $118).
Diaper Backpacks
The Skip Hop Envi Luxe Diaper Backpack ($135.92, $169.90) features 10 pockets for everything mums will need. Using lightweight, sturdy exterior fabric from recycled PET bottles, the bag also has a wide opening and roomy interior to easily pack and organise all the essentials.
Other stylish options: Petunia Pickle Bottom Boxy Backpack and Pivot Pack and Skip Hop Main Frame Wide Open Backpack (prices from $103.20 to $191.20, UP $129 to $239).