Find your loved ones
Registry and Gift it!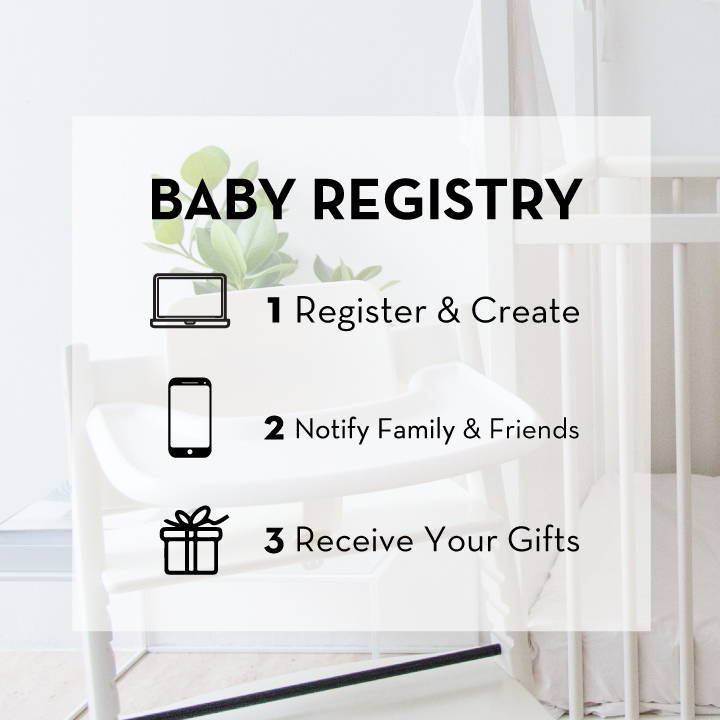 Find your loved ones
Registry and Gift it!
Find your loved ones
Registry and Gift it!
Free Registry Shipping

Baby Registry orders get to enjoy Free one time shipping to the Registry Owner
Wide Selection
Choose from a wide range of brands and products to add to your Registry
Personal Tour
First time parent? Book a personal tour at our flagship store to get & learn everything you need
Schedule Delivery
Save the hassle by getting all your gifts in one delivery
Share
Easily share your Registry via Facebook/Twiiter or Email
Purchase Notification
Get updates when an item has been purchased off the Registry
Gift Wrap
Free Gift Wrapping Service for Baby Registry Orders
Customize
Personalize your Registry by adding a custom message
Support
Got a question?
Drop us an email
My Friends & Families have purchased a ton of items from my Registry, when can I receive all the gifts?
Motherswork provides free one time shipping to the Registry Owner's Address.
Once the Baby Registry expires, please allow for minimum 1-3 working days to prepare/delivery booking.
What is the Registry Closing/Expiration Date and how does it affect my Registry?
The Registry Closing/Expiration Date will mark the end and closing of the Registry.
We would recommend to set a Registry Closing/Expiration date for at least 1 month to allow for friends and families to have sufficient time to purchase from your Registry.
Delivery will only be arranged After the Registry Closes/Expires
Would I be able to close my Registry at an earlier date and receive the items that were purchased?
Yes you may choose to close your Registry earlier. Please notify us via info@motherswork.com.sg
Depending on the amount of items purchased and preparation needed, please allow for for 1-5 Working Days to confirm delivery.
Can I reserve the items in my Registry?
You can get your items reserved by booking an appointment for a Personal Tour at Motherswork-Great World.
A Personal Shopper will assist with setting up and Registry Reservation over at Motherswork Flagship Store.
- Maximum Period for Item Reservation : 2 Months