100% RECYCLED GOODNESS
We transform recycled milk jugs into imaginative playthings.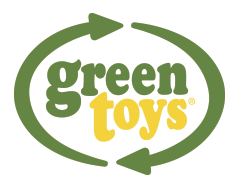 Safety (It's #1)
We're a California-based company, doing business in a state known for its strict safety and environmental laws. Our toys surpass US and international standards for BPA and Phthalates, and conform to The CPSIA, ASTM F963, and International standards EN 71and ISO 8124.
Made Safe in the USA
We're 100% US-made, from manufacturing to assembly to distribution. As a result, we reduce greenhouse gases, energy and save on transportation. Through our tight local supply chain, we maintain stringent quality control and on-site factory presence, provide local jobs, and generate a whole lot of company pride.