Posted on January 28 2021
This Lunar New Year sale, snag great deals on items such as the Clek Liing car seat.
Celebrate with Motherswork's special Lunar New Year sale on selected items in-store and online. Mums can snag some great deals for their little ones on essential items like baby carriers, car seats and activity centres, with up to $150 off.
Motherswork Lunar New Year Sale: Double Points for Members
Motherswork members will qualify for the double point promotion this Lunar New Year sale. If you are not yet a member, register for an account with Motherswork, buy online and earn double points for your purchases.
First-Time Mums
Baby Carriers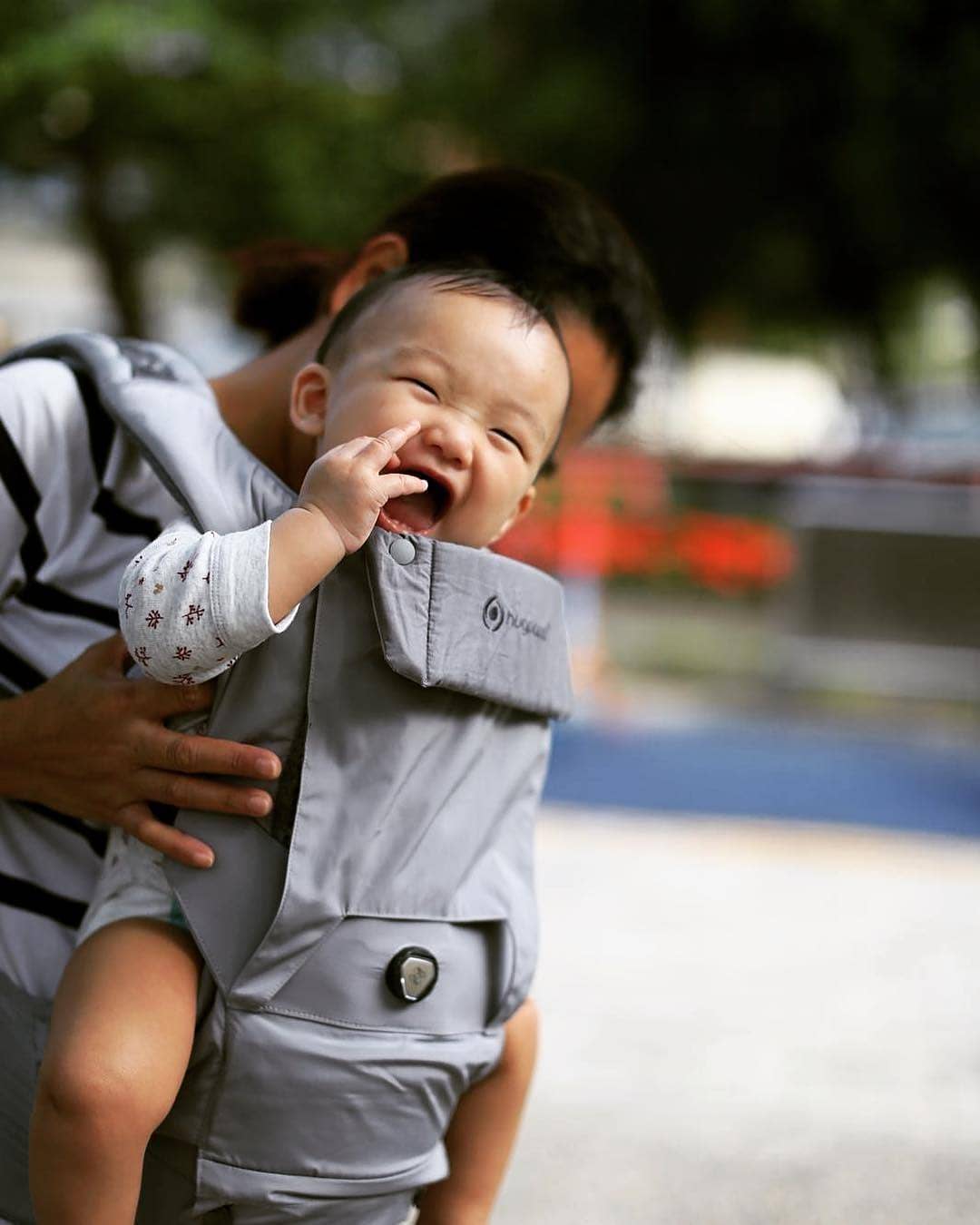 Easily adjust the fit of this carrier across caregivers with the Dial Fit.
One essential item new mums will need is the Ergobaby Omni 360 All-In-One Cool Air Mesh Carrier - Raven, available during the Lunar New Year sale at just $305.10 (UP $339). Not just for visiting relatives during Chinese New Year, it's also great whenever you need hands-free time while carrying your baby. Suitable for newborns up to four years, or a weight of 3.2 to 20kg, this cooling mesh carrier provides lumbar support for your back, and is machine washable. Wear him/her facing inwards or outwards, on your hip or your back. Furthermore, you can also nurse your baby while in the carrier by loosening the strap and lowering him/her to your breast.
Another option is the Hugpapa 3-in-1 Hip Seat Carrier ($299, now $219), which provides caregivers of differing sizes the perfect size every time, just with a few turns of the dial. Using BOA technology, and Korea's world-class expertise in baby product manufacturing, this comprises a hip seat, hip seat carrier and baby carrier. Hence, your child can sit in six different positions, starting with facing inward in the baby carrier, hip seat and hip seat carrier. When your baby turns six months, he/she can face outward in the baby carrier, and later on in the hip seat carrier. Lastly, carry him/her on your back in the baby carrier. Suitable for babies and children from three to 36 months, and a weight of 5.5 to 15kg, this carrier also offers a lifetime warranty on the BOA Closure System, and one year for other parts.
Other baby carriers: For newborns and infants
For Sleeping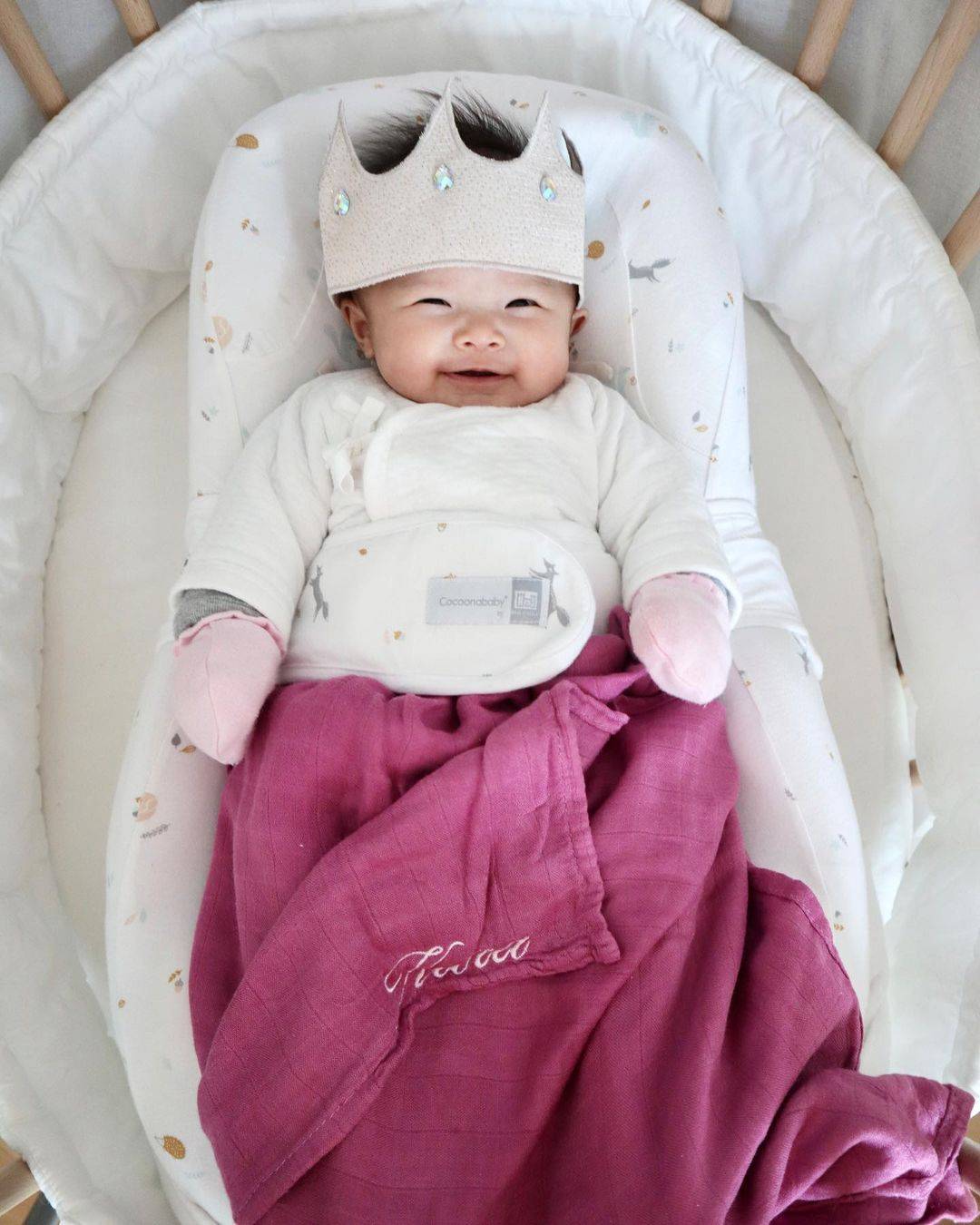 Create a snug, comfortable space that mimics the womb with the Cocoonababy, to help her get a better night's sleep.
One sleep aid you can try is the Red Castle Cocoonababy® nest ($279, now $229) to help your newborn get more sleep. It reassures your baby by mimicking the conditions of the womb, and aiding him/her in sleeping in a semi-fetal posture. The nest also reduces jerky movements which startle or wake him/her, flat head syndrome and gastric reflux. In addition, it's designed to facilitate interaction with the people around him/her. As your little one grows, move down the adjustable wedge, a fitted sheet and waterproof sheet, both machine washable. This can be used for babies 2.8kg and up, until they learn how to roll.
Car Seats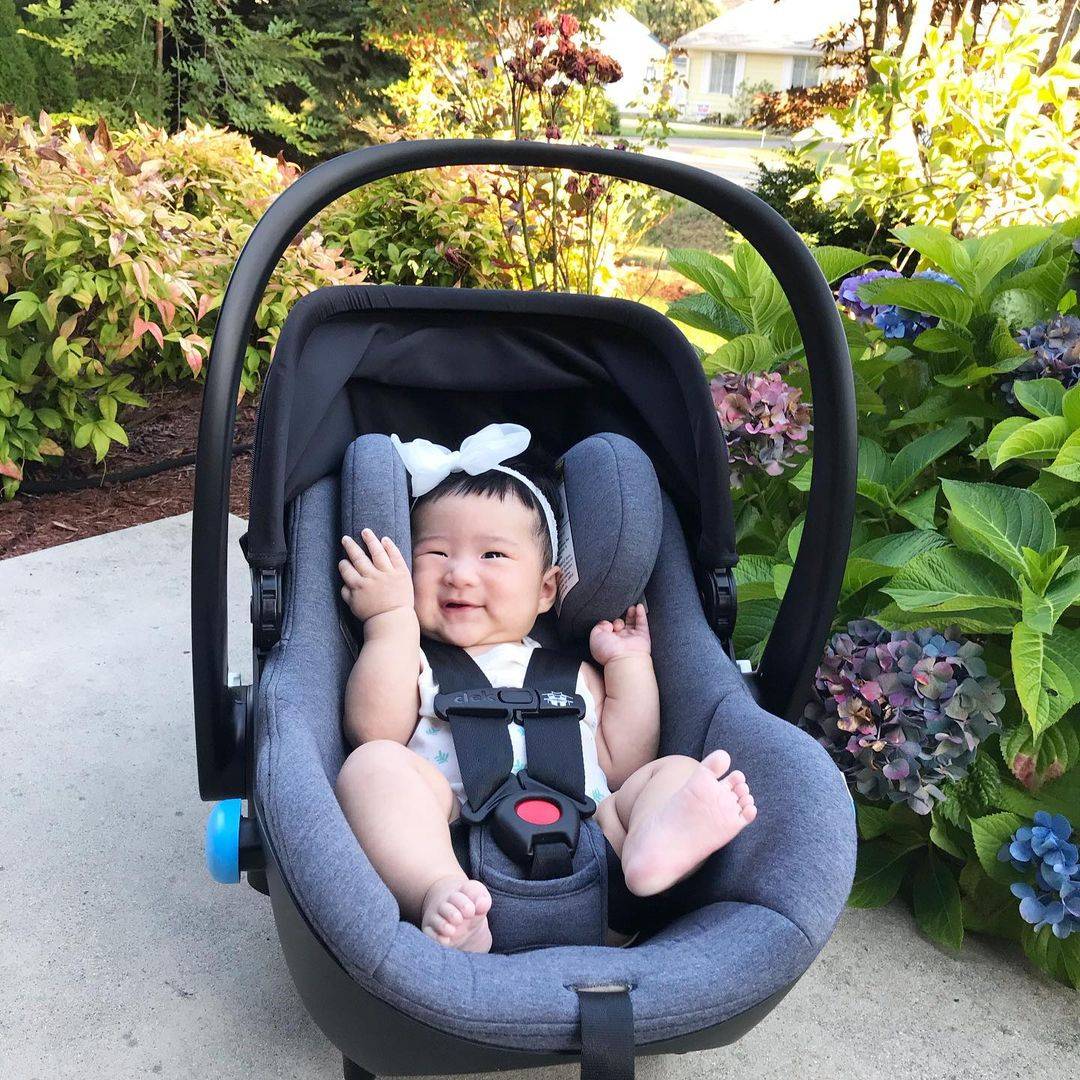 Ensure your baby's safety and comfort while in the car with an easy-to-install car seat that reclines at an optimal 40° to 45° angle, and industry leading expiration of nine years.
Next, keep your little one safe in the car with the Clek Liing Infant Car Seat ($799 to 899, now $699 to $799). Some safety features include a metal load leg, secure and easy rigid-LATCH installation and seven different recline positions to fit your vehicle's seat's slope. This car seat also includes an industry leading expiration of nine years, and 1+2 year warranty, and is suitable for newborns up to 16kg and approximately 81cm. Install the car seat at a semi-reclined position between a 40° to 45° angle for your newborn's utmost safety and comfort. The Liing takes the guesswork out of figuring the correct angle for your baby with the trusty bubble indicator that lets you know where your baby should be placed. Choose from various fabrics like jersey, C-Zero Plus - a plush terry cloth - or 100 per cent Australian merino wool.
Another option is the Clek Liingo Baseless Infant Car Seat ($469 to $599, now $319 to $449), engineered with the LATCH connectors directly on the car seat carrier. Weighing 4kg, the car seat is compatible with Bugaboo, Babyzen, and Joolz strollers, using the Maxi-Cosi adapter. The newborn body support system keeps your little one safe, while the mesh peekaboo window and SPF 100+ adjustable canopy protects him/her from the sun and keeps him/her cool.
Mums of Babies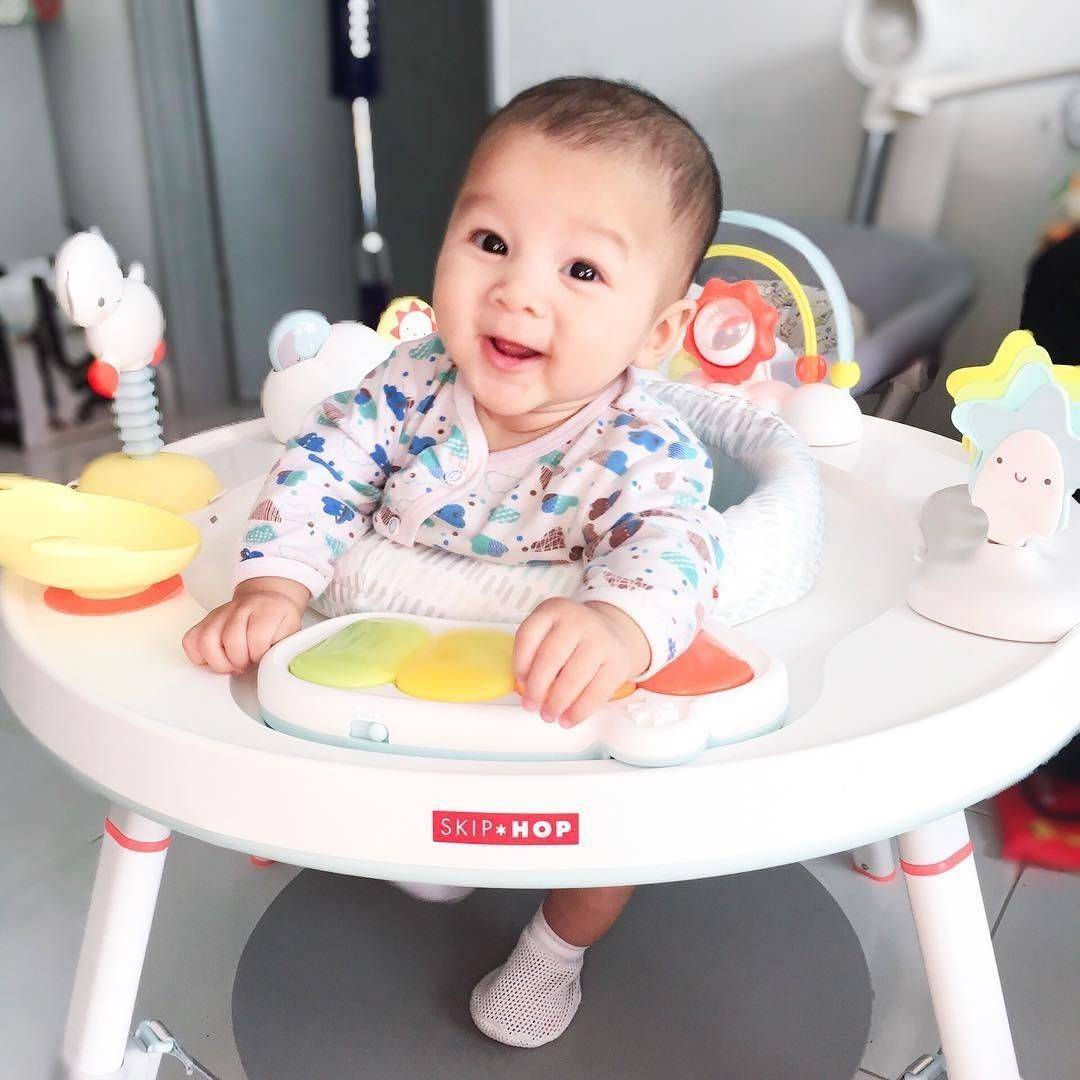 Help boost your baby's cognitive and motor skills with this activity centre.
With a 360-degree rotating seat that stretches for bouncing, Skip Hop's Silver Lining Cloud Baby's View Activity Centre ($299, now $269.10) supports your baby's development. Little ones can play the light-up piano, or one of the four toys.The activity centre can help your little ones cruise or become a toddler table with a chalkboard surface for drawing or playing. Babies as young as four months can engage in more than 25 developmental activities, with a discovery window to see their feet while they play the piano. Add more toys with the clip ons or toy loops. While not in use, the legs detach so you can easily store it away.
Other Activity Centres: Treetop Friends Baby Activity Gym ($149, now $134.10), and Explore and More Jumpscape Foldaway Jumper ($299, now $269.10)
Mimicking the ways that parents comfort their babies, the 4moms® mamaRoo 4 infant seat ($599, now $539.10) bounces up and down and sways from side to side. This features five unique motions and five speeds for 25 different combinations to customise one for your infant. While he/she's in the seat, soothe him/her with one of four in-built sounds, or connect your MP3 device. Babies can also fully recline or sit up and play with the rattle, mirror and crinkle ball. Choose from three fabrics, all are easily removed and machine washable.
Mums of Preschoolers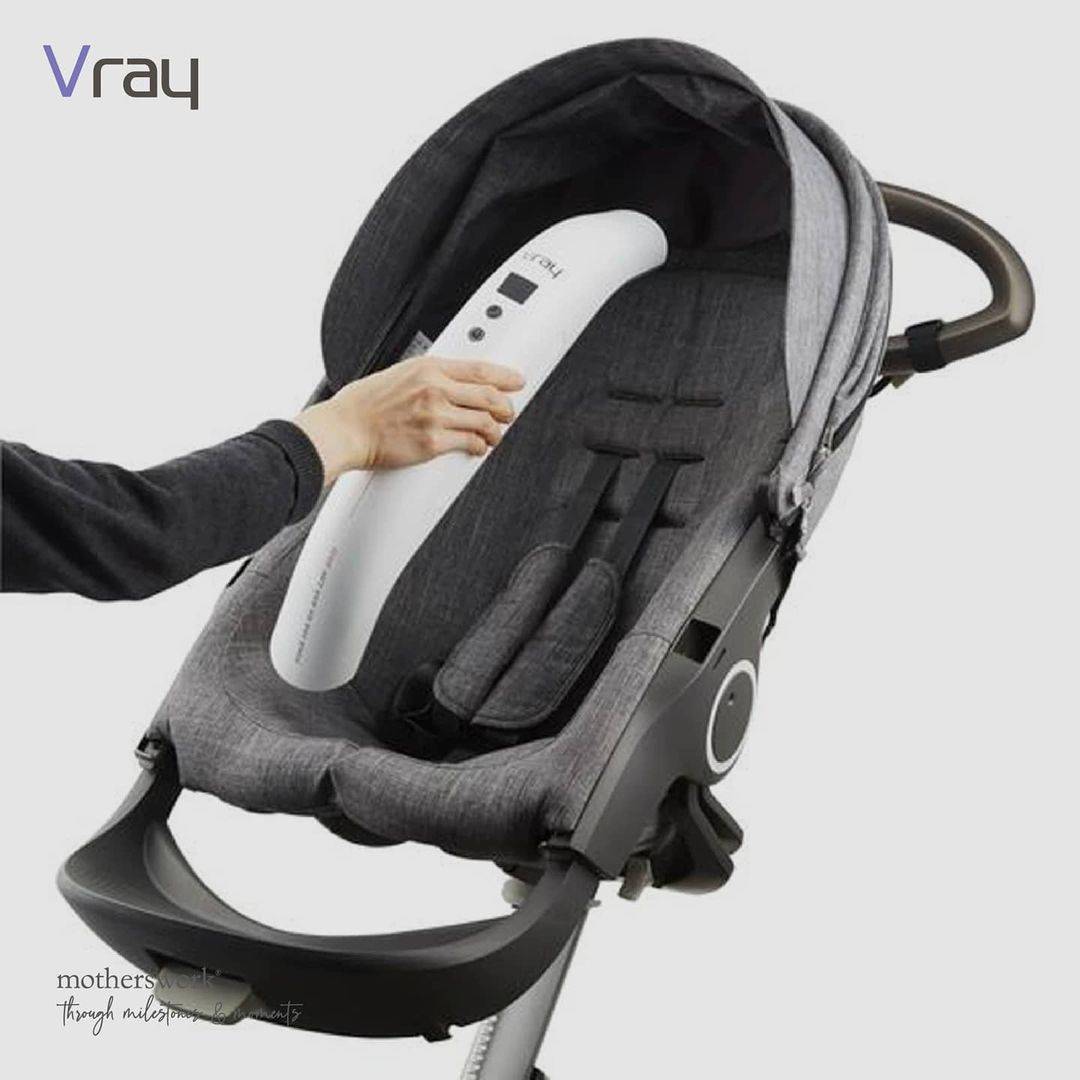 Easily sanitise surfaces and car seats with the VRay Portable UV-C Steriliser.
Keep your preschoolers healthy and safe from germs by disinfecting surfaces, car and stroller seats and items that they touch when dining out. Use the VRay Portable UV-C Steriliser ($399, now $319, with a free Happy Box), which weighs just 505g and kills up to 99.9 per cent of bacteria within a square metre. This uses short-wave UV-C light commonly used to sterilise medical appliances, water and food. Additionally, you can disinfect multiple items at once by placing them in the Happy Box.
Let your little ones exercise their imagination and role play as chefs in the kitchen with the Kidkraft Uptown Espresso and Vintage Kitchens ($329 to $399, now $269 to $319). All appliances are interactive with doors that can open and close, knobs that turn, and a working chalkboard, so children (three and up) can pretend they're making feasts for the family. Aside from being immensely fun for your little ones, they can also pick up useful skills, e.g., social and motor skills, logical thinking and creativity.
Relevant Reads: Essential Chinese New Year traditions, auspicious greetings and yusheng - steps and phrases
Credits: jessicatan22, alicerainbowow, denabahrin