Posted on December 01 2020
Celebrate Christmas with your nearest and dearest this year, with these gorgeous decorations in various themes and styles. After deciding your theme from the ideas below, let your little ones help out with decorating the tree. Dress up your home with these festive Christmas themes and decorations.
Celebrate Christmas in style with your nearest and dearest, since the current guidelines still restrict visits to five people - and perhaps eight in Phase 3. Even then, you can still have a joyous Christmas with these seasonal decoration ideas, ranging from glamorous, classical to include more minimalist and natural decor.
Nutcracker Themed Christmas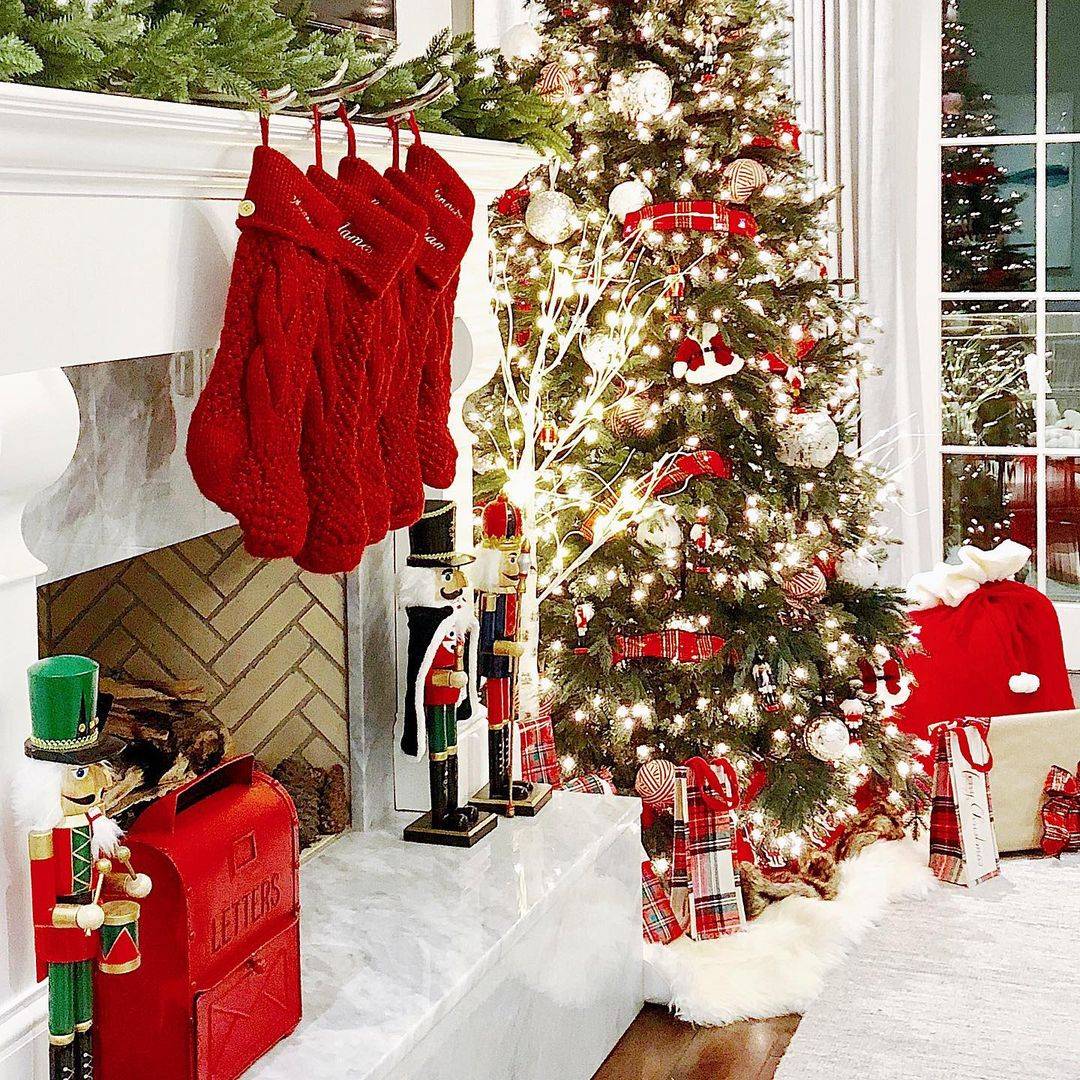 Display your Nutcracker figurines as a centerpiece, complementing the rest of the festive red-and-green decor.
Take the classic red-and-green Christmas colours to the next level and infuse it with elements from the popular two-act Russian ballet The Nutcracker, all from Talking Tables, and available in Motherswork's stores.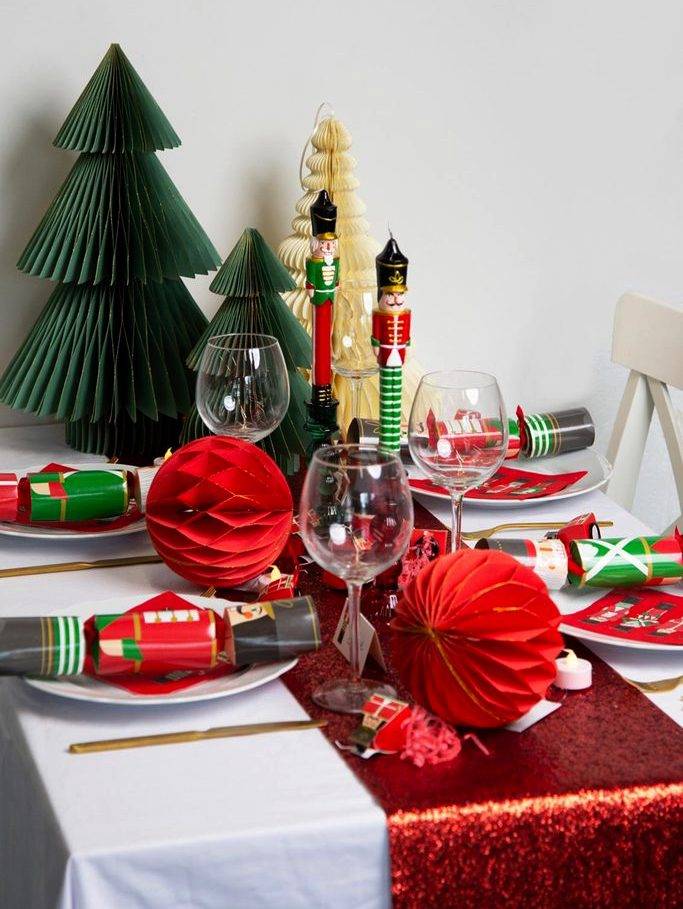 Take the Nutcracker theme to the dining table as well, with placecards and crackers.
Dress up your dining table with this Botanical Nutcracker Table Runner in Red Glitter and the Botanical Holly Holly Wreath Print Napkins. Pair these with the Botanical Santa, and Berry or the Ho Ho Ho paper plates, and the Botanical Nutcracker Place cards. Entertain your guests with the plastic - free Nutcracker Luxury Eco Crackers. These contain Who am I? Cards for you to write on and challenge your friends and family. These crackers are fully recyclable.
Other party games include Bingo (from the Bingo Crackers), Christmas Trivia, and the Christmas Entertainment Family Game Box. Additionally, this year, cute and useful party favours include reindeer and Santa face coverings. Prices range from $6.80 to $34.90.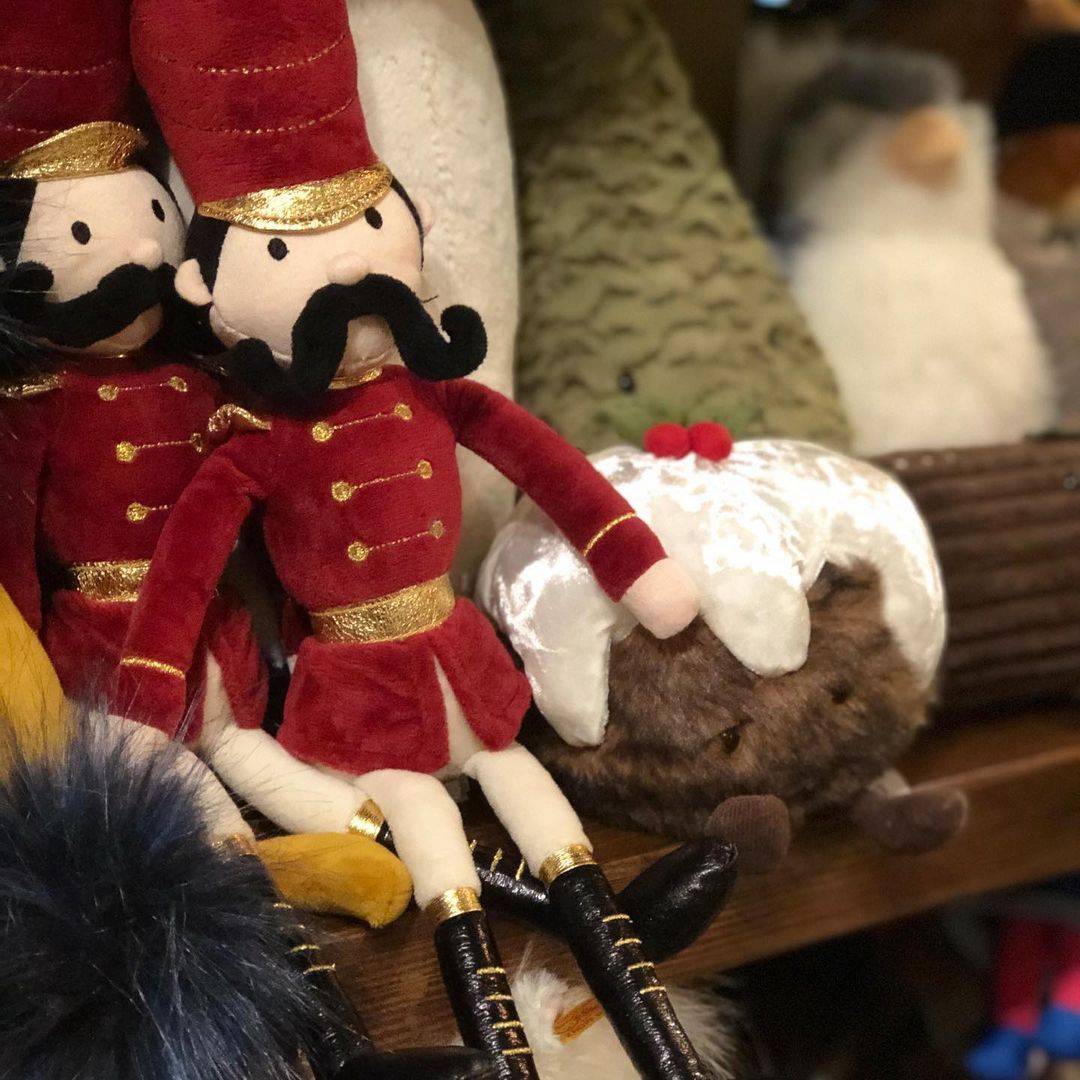 Aside from letting your little ones play with these lovely, plush Jellycats, the Nutcracker also functions as a decor piece around the home for Christmas.
Pair this with cute Nutcracker-inspired touches around your home, including the 94cm Really Big Christmas Tree, the Nutcracker, reindeer, and the Sugar Plum Fairy Mouse (prices for these from $23.90 to $329.90).
Navy and Metallics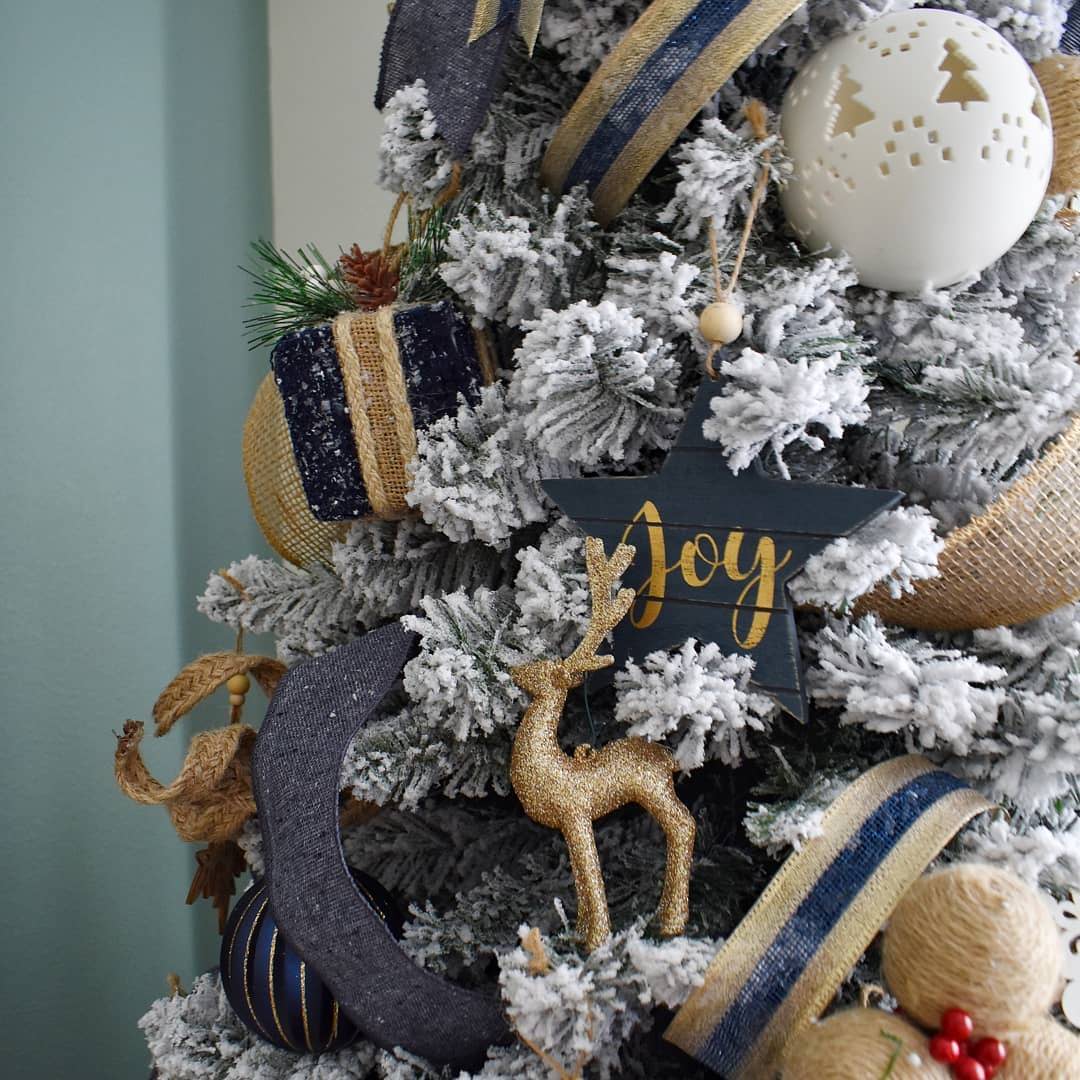 Dress up your Christmas tree with gorgeous navy baubles and decorations, complemented by earthy or gold accents in the blue-and-gold ribbons.
For a more understated look this Christmas, pair navy blue with metallic or white accents that complement classic green, all-white, or classic snow-flocked Christmas tree. These can include navy and gold ornaments and ribbon.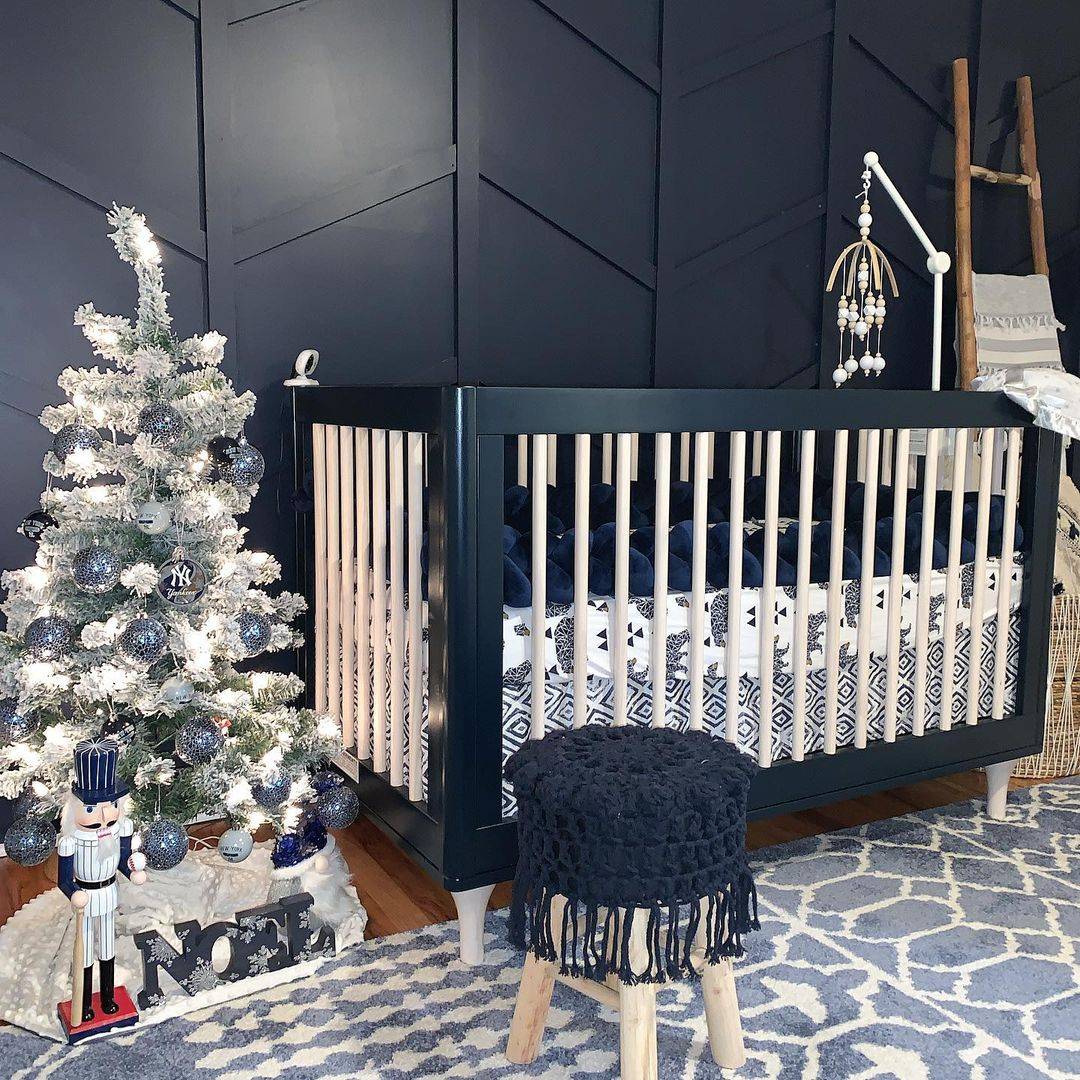 Accent your nursery with festive touches, which can easily be packed away after the holidays are over.
Celebrating your first Christmas with your newborn? A navy theme for the nursery is perfect. Easily jazz it up for Christmas you'd just need a mini tree with ornaments and lights, a Noel sign and perhaps a tin soldier. Otherwise, complement these with cute, matching Jellycats. Examples include the Bashful Navy and Stardust Bunnies, the Bashful Cream Bunny, Wilbur Whale, or the Wiggedy Phone that resembles a Nokia 3310 (prices from $27.90 to $189.90, and $19.90 for customisation).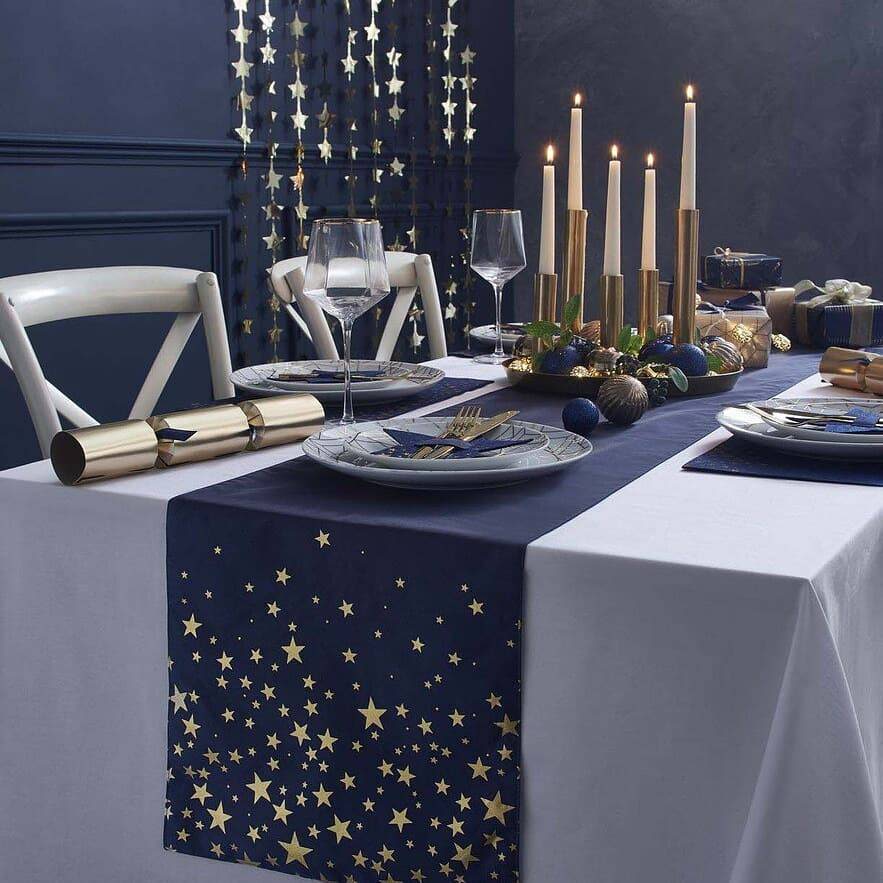 Create a festive centerpiece of gold rimmed candles, navy blue and gold ornaments.
Of course, for a cohesive theme, this should extend to the dining area as well, with a navy table runner accented with gold stars, placemats and napkins. For a touch of glam, add gold crackers, silverware and candles, perfect for an intimate Christmas dinner with family or friends.
Glitz and Glam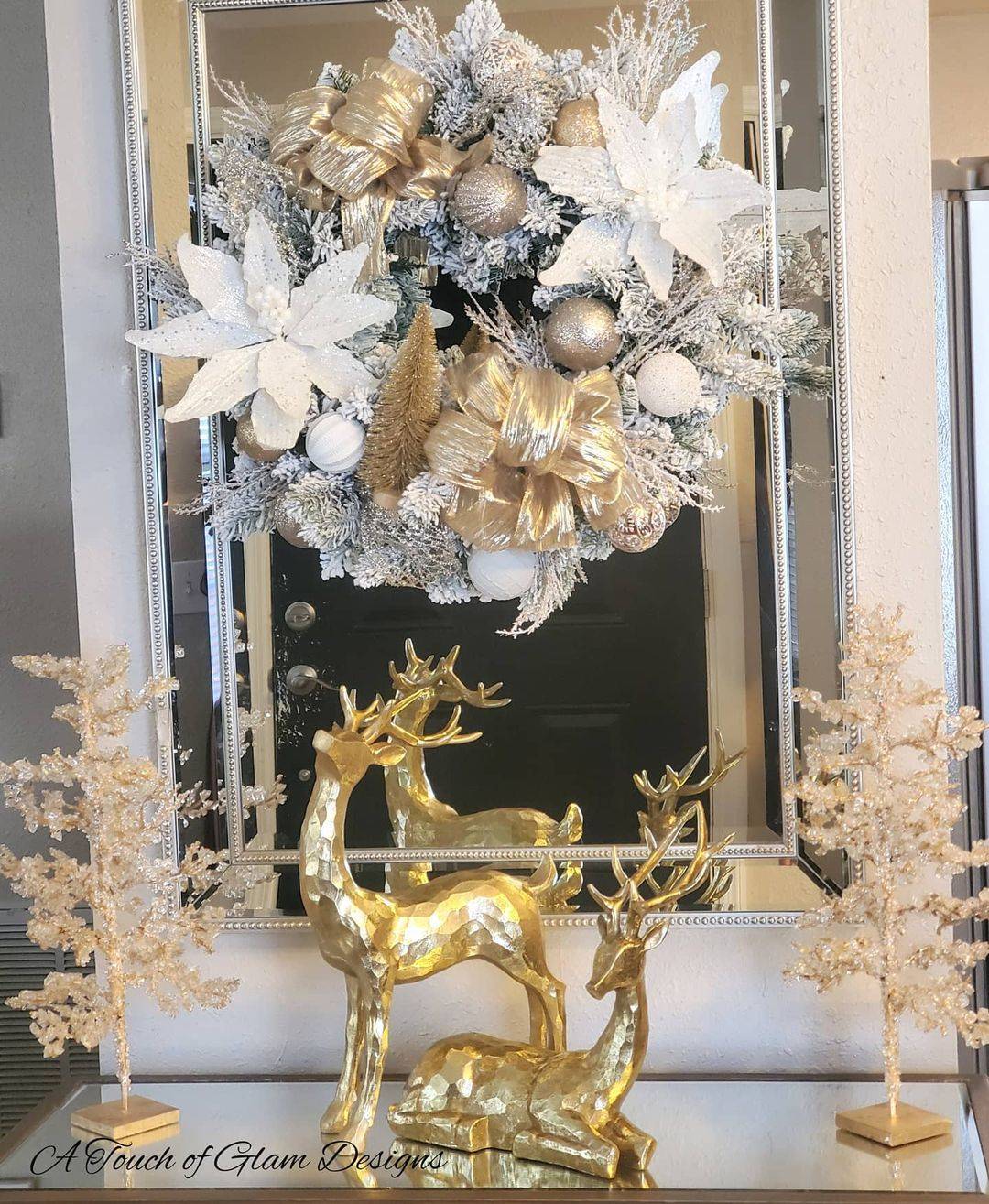 Play with texture and size to vary the gold elements in the home.
Elevate your celebrations with luxe touches of silver, gold and other metallics like rose gold. A large wreath with wintry foliage, poinsettias and gold ribbon, coupled with smaller trees and reindeer sculptures instantly gives your entryway a festive vibe. Other metallics you could try include champagne, pewter, platinum or soft pinks and creams.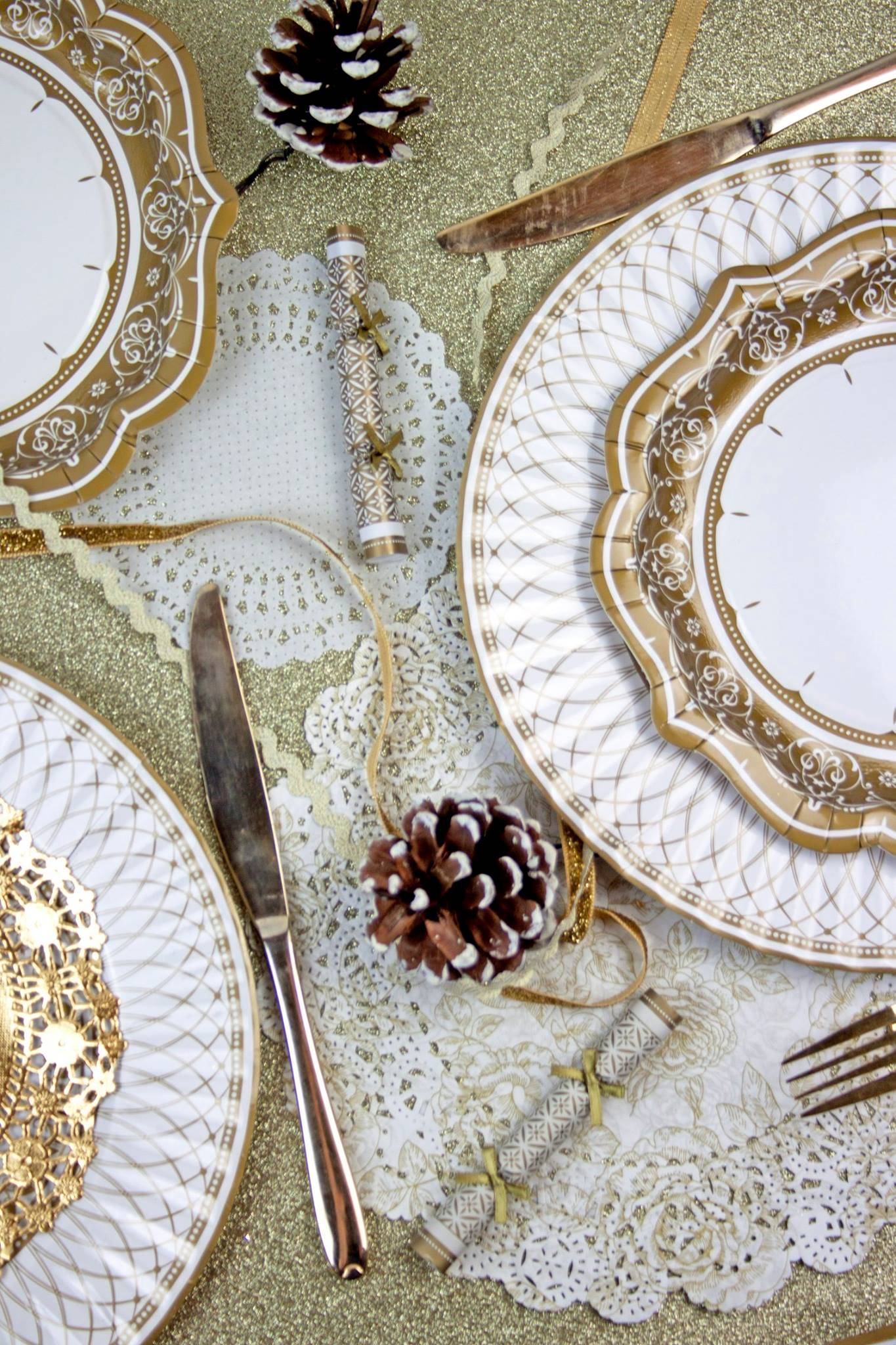 Make cleanup super easy with these luxurious paper plates and accessories from Talking Table.
For example, set the table with the porcelain-inspired paper plates of various sizes from Talking Tables, matching rose gold foil cups and napkins. Line the table with the Gold Berry Light. Other options include the Stars Scalloped Snowflake Napkins, Party Porcelain Saucer Crackers, and Rose Gold Scatter for maximum effect. Another benefit of using paper? Your little ones can help set the table without fear of breaking expensive dishes. Prices range from $8.90 to $38.90.
Committed to sustainability, Talking Tables is actively removing plastic used in their products and packaging, and focusing on producing products that can be recycled at home. Some paper tableware is also compostable at home.
Minimalist Christmas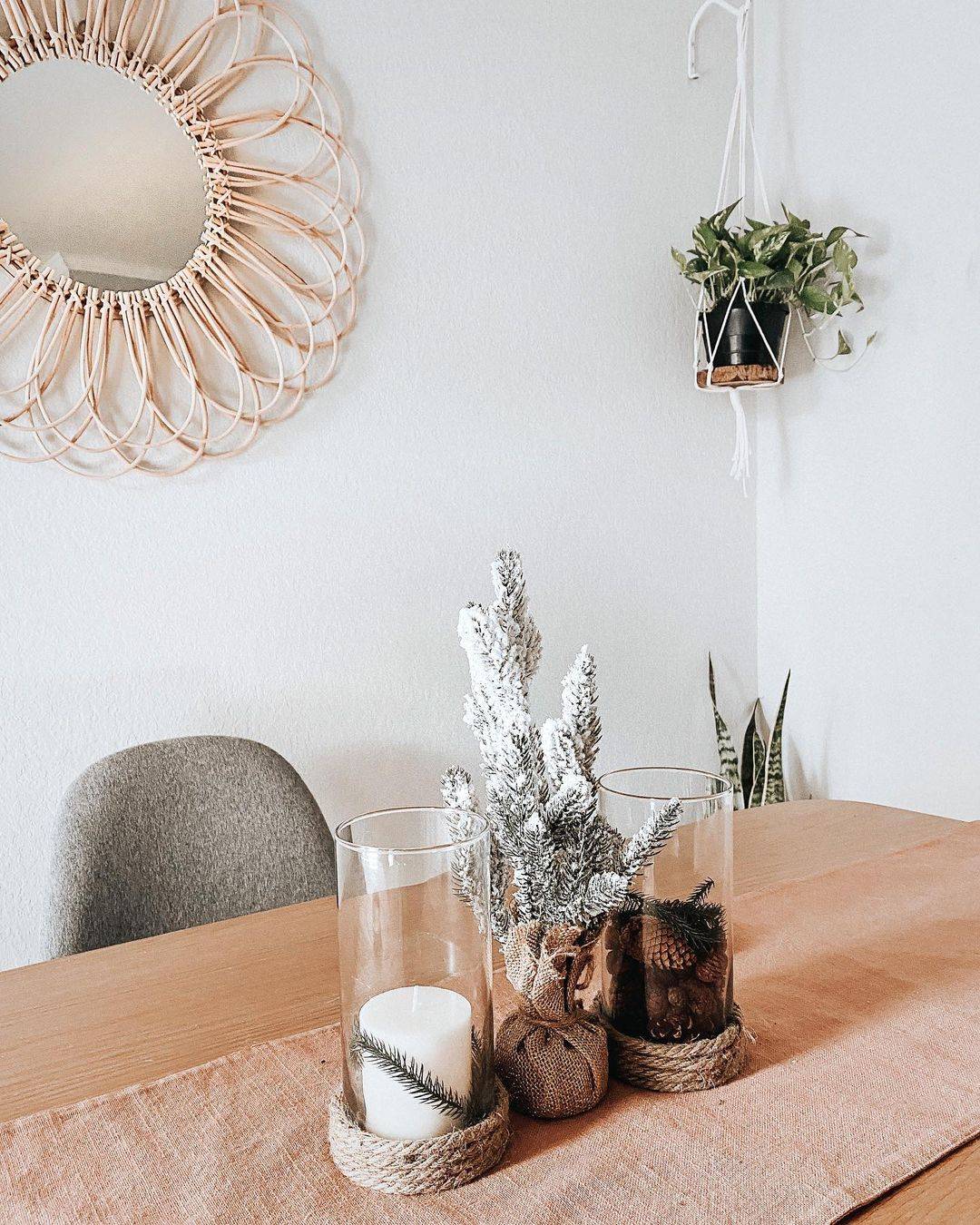 For the dining table, set the festive mood with a table runner, candles or fairy lights, pine cones and a mini pine tree.
Keep things simple when decorating for the holidays, especially if you don't have the time or energy to spend decorating every corner of your home. Limit the decor to two focal points in your home, such as the living room and the dining table.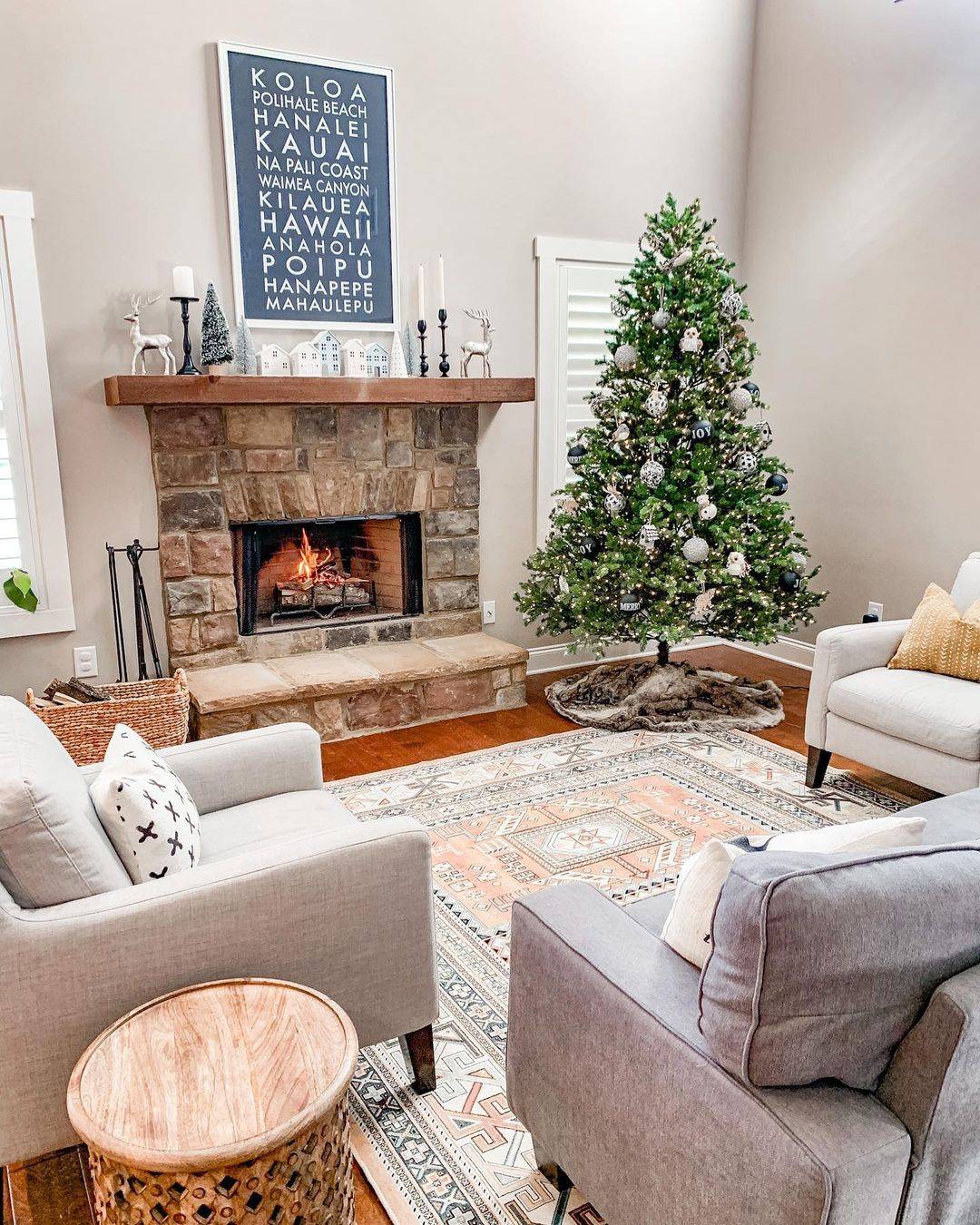 Choose your favourite decorations and Christmas ornaments to decorate your home, and leave the rest in storage for this minimalist Christmas.
Less is more when it comes to this theme, so choose a handful of your favourite ornaments - whether store-bought or handmade - to put on the tree and stash the rest away. Change up your other home decor to reflect the season but try to ensure your home is as clutter-free as possible. Additionally, you don't need a super tall tree for this theme - small ones work as well. This means your little ones can easily help decorate the tree without needing to climb on a ladder.
A Touch of Nature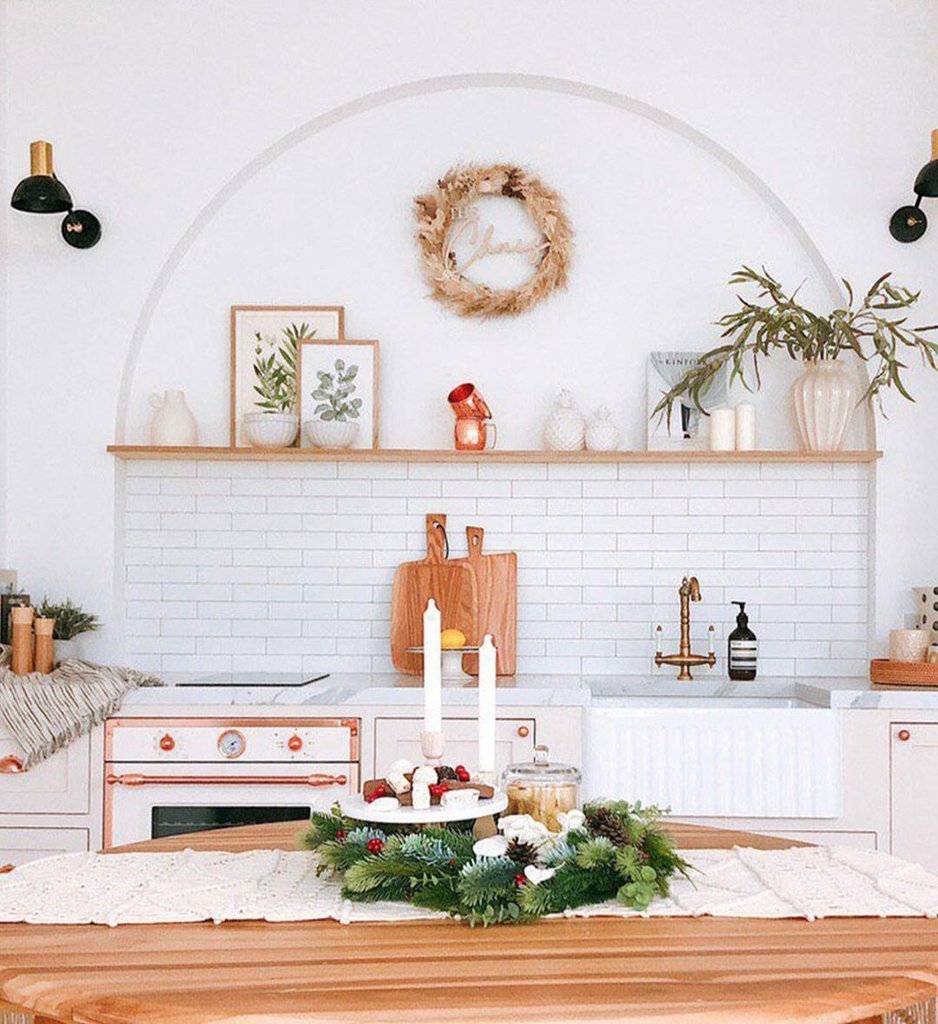 Opt for a more unique wreath option with this gorgeous pampas wreath from Urban Li'l.
Incorporate some natural elements into your home this Christmas. One such example is the Pampas Fleur Wreath from Urban Li'l, made of pampas and dried ruscus and accessorised with a ribbon. You can also add a personalised Family Plaque or choose seasonal greetings. Your child can also learn how to make this at Motherswork's store here, or purchase the wreaths instore.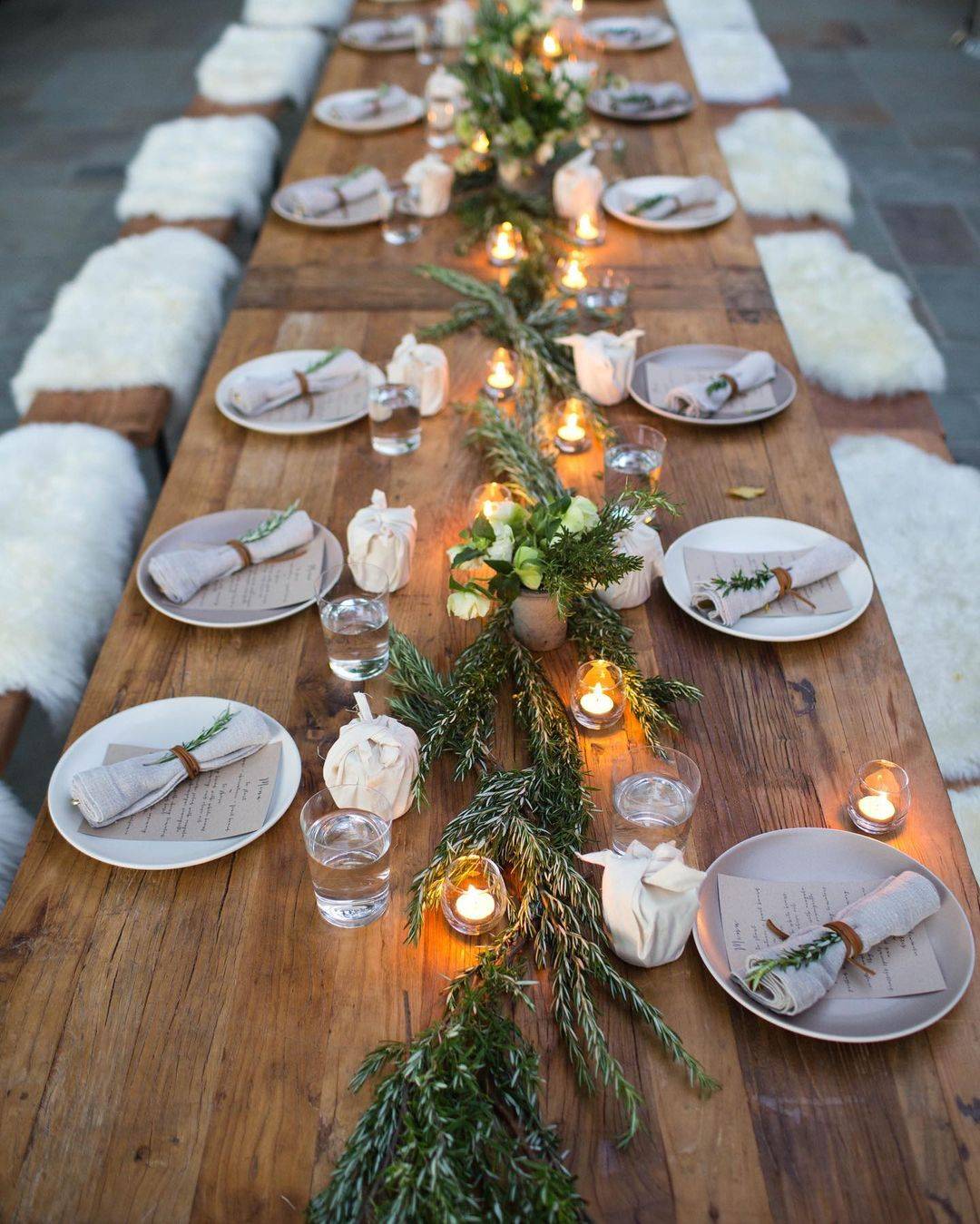 For your dining table, a few long sprigs of herbs like rosemary across a natural wooden table creates dramatic impact. Pair this with tea lights - we suggest battery operated to avoid any accidents. Complete the place settings with rolled napkins tied with twine and a sprig or two.
Where to Buy Christmas Decorations
Shop In Store
Shop Online
Pre-Decorated Christmas Trees
Crate and Barrel - comes with LED lights; also has seasonal decorations
Live Christmas Trees
Candy Floriculture - They also have wreaths and fairy lights.
Relevant Reads: What's On - Christmas at Motherswork, Deals at Motherswork's Holiday Sale Not to Miss, Giving Back During Christmas and Beyond
Credits:_drz_, keatynklaus, mrwolfhexham, spacesfromhome, dd_design_decor, slimmingworldlunchideas, A Touch of Glam Designs, bynyla_, Cassandra Sayaka