Posted on October 15 2020
Pack your hospital bag for your imminent labour and delivery, hospitalisation and postpartum recovery - and for your newborn and husband.
Have all your labour, delivery and postpartum essentials at hand for your hospital stay in your hospital bag - as well as items for your baby and spouse. As your due date approaches, start packing your hospital bag as early as 35 weeks. Here are some essentials for the whole family, whether you're delivering vaginally or via Caesarean.
As you prepare to welcome your little one into the world, ensure you have all your essentials with you in your hospital bag. These essentials should include items for the admissions process, labour and delivery and your recovery - as well as items for your newborn and your spouse. Aside from all these, be sure to bring a couple face masks for you and your spouse as you'll need to wear them through your labour, delivery and hospitalisation.
Current guidelines from the hospitals indicate that the husband can accompany you during the whole labour, delivery and hospitalisation. Exceptions include if the doctor or medical staff need to perform certain procedures, or if you're under general anaesthetic for a planned or emergency C-section. However, for public hospitals, your spouse may not be allowed in the operating theatre even during an elective C-section, so do check with your hospital on their procedures. Next, your husband can also stay with you during your hospitalisation if you're staying in a single room and above. Additionally, do note the current visitor limits. Only two persons can visit you at any one time, and in some hospitals, this is limited to five persons during your whole stay.
What Hospitals Provides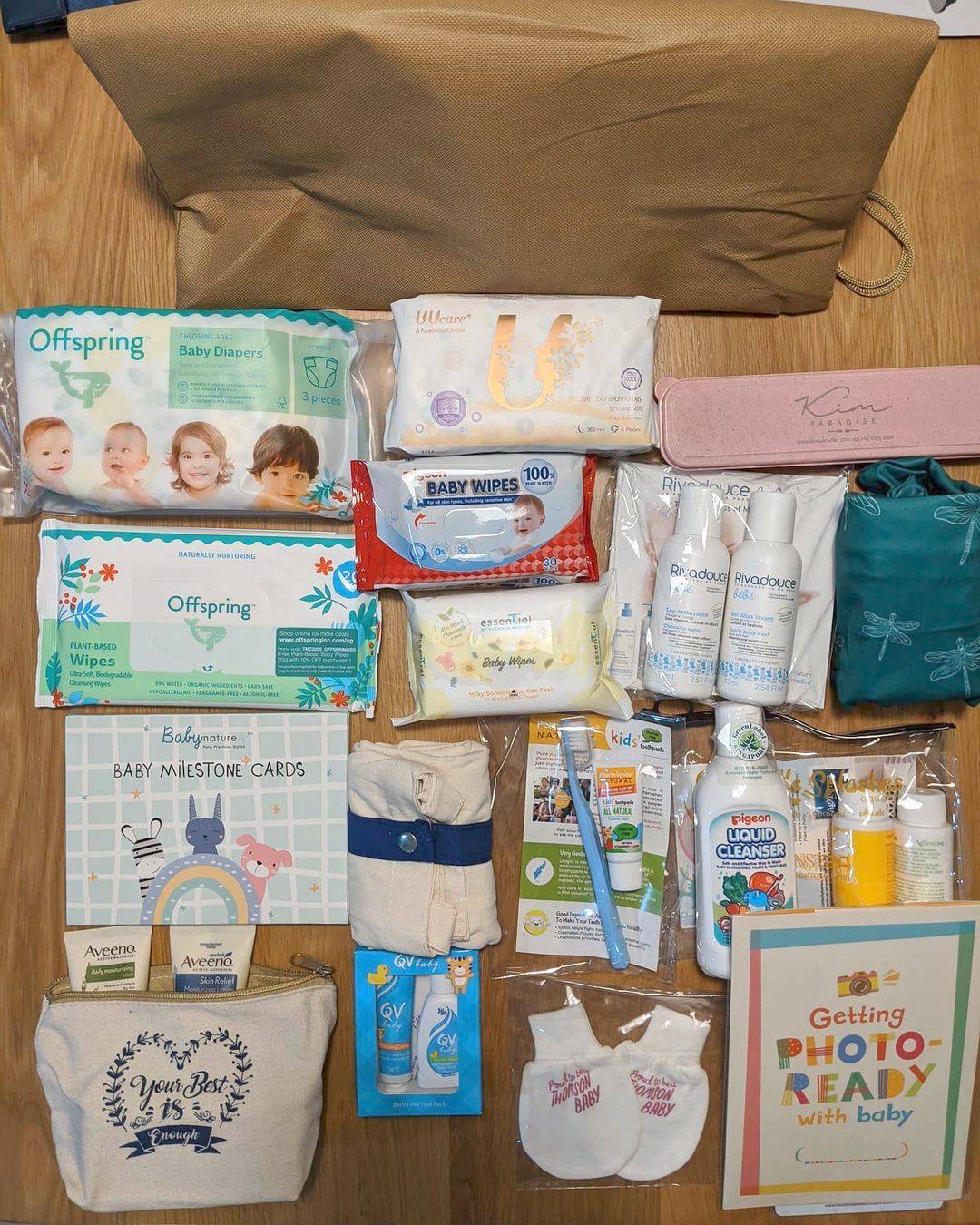 Cut down on packing for your newborn by checking what your hospital's post-delivery bag contains.
Most hospitals provide disposable underwear, a pack of maternity pads, towels, and nursing-friendly hospital gowns. Of course, you can also request for any pain relief, stool softeners and other medication to aid in your recovery. Do check with your hospital what they provide so you can adjust your hospital bag packing list accordingly. Depending on the ward you're staying in, you might also get a toiletry set. These are available if you're staying in a B1 and above ward at KK Women's and Children's Hospital, two-bedded rooms at Thomson Medical, and B class and above wards at National University Hospital.
They should also provide disposable syringes to collect your colostrum. Depending on the hospital and its post-delivery gift bag, you may also get breast pads and a wireless nursing bra. They may also provide a romper or a going home outfit, swaddle blanket, and mittens and socks for your baby.
Admission
These include the admission letter, prenatal receipts if you haven't previously claimed from Medisave, your NRIC, credit card and marriage certificate. Additionally, you may want to write out your baby's full name in English, and in your mother tongue (if applicable) when registering your baby's birth. You'll also need to bring the cord blood banking box if you're banking your baby's cord blood.
Labour & Delivery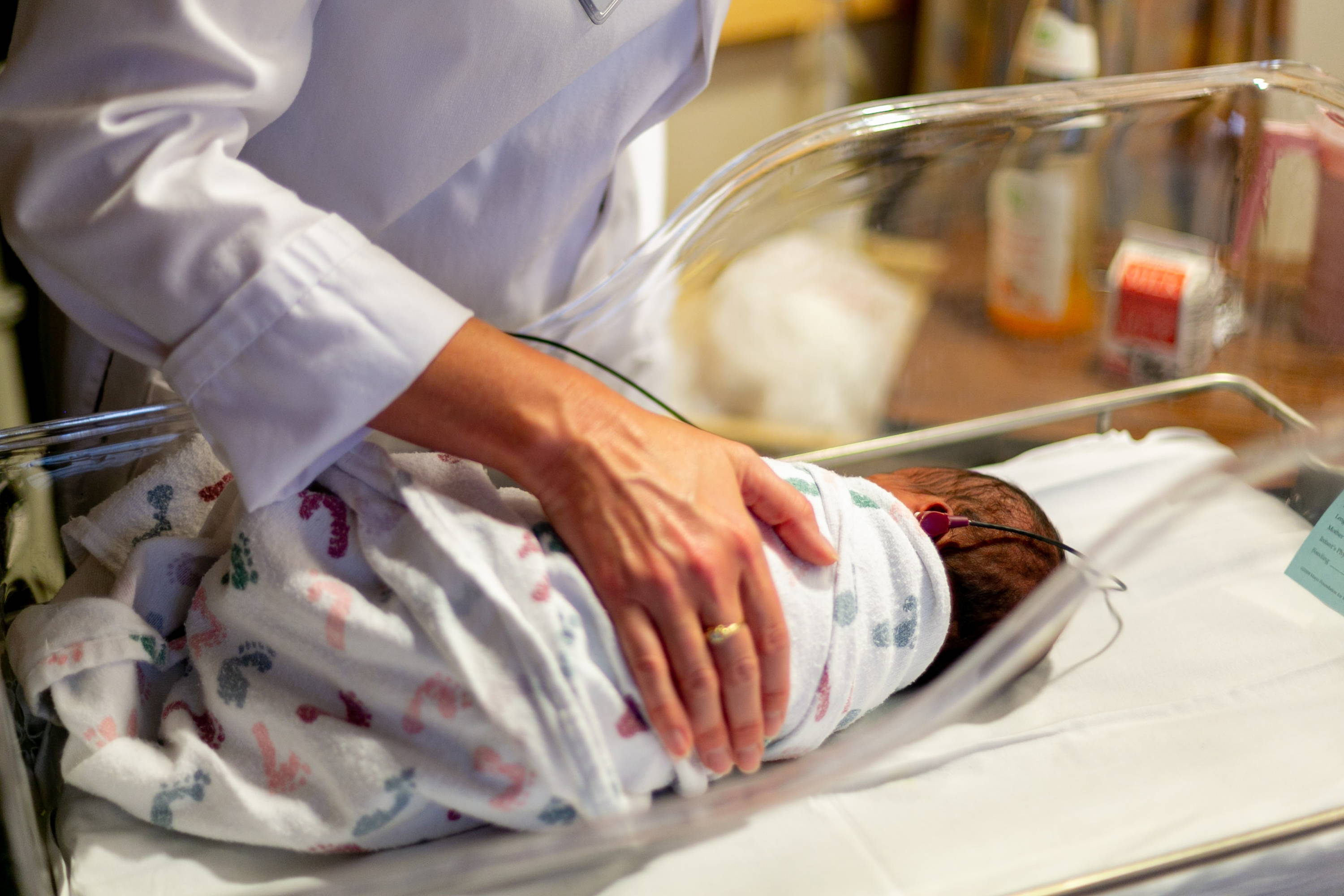 Make sure to capture the birth of your little one with your cell phone or camera.
You may need to pack two bags - one for your delivery and the other for your hospital stay as you recover. Some items you may want to bring are signed copies of your birth plan, music that you can play during the birth or while you wait, charging cables, and a list of people to call or text after the baby is born. You may also want to bring some socks, and lip balm, and a sweater for your support person if it gets cold.
Your Hospital Stay - Personal Items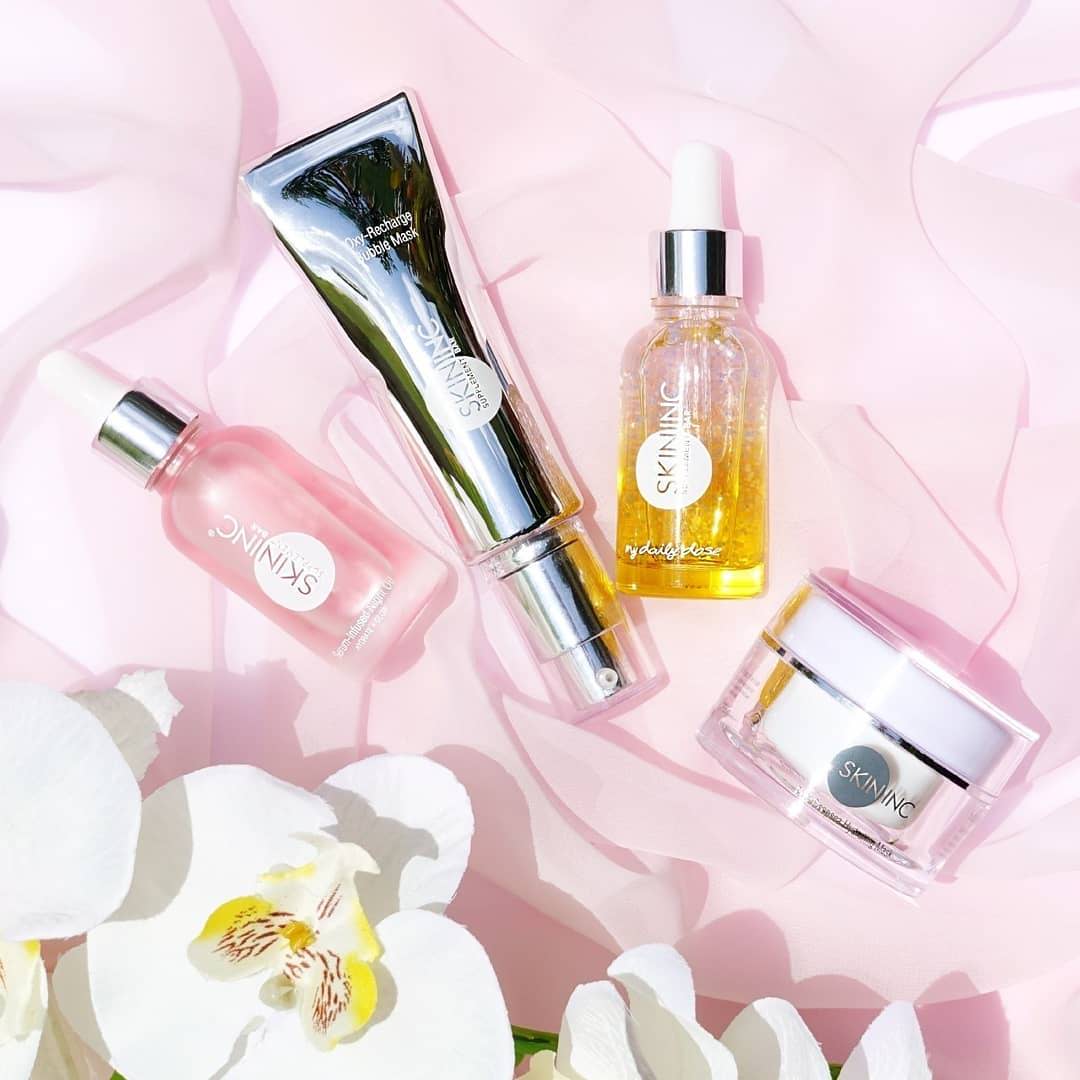 Keep your skin looking its best even during your hospital stay with Skin Inc's skincare range.
Other items include a dressing gown or wrap to wear when receiving visitors, nursing nightwear if you wish, and slippers. Additionally, you'll want to pack your daily skincare, and basic makeup, toothbrush and toothpaste, and other travel-size toiletries. Dry shampoo may also be a great option, as are extra hair ties and a comb. You'll also want to pack comfortable clothes and shoes for going home in. You may still look six months pregnant, so opt for maternity clothes - like the outfit you wore to the hospital - rather than your pre-pregnancy options. For your recovery, you can also add in comfortable cotton briefs and sanitary or maternity pads. Keep yourself warm with an extra sweater or cardigan, and socks.
Do also remember your phone charger - get a phone cord that's extra long - and a power bank. If you're a light sleeper, bring along an eye mask and earplugs or noise-cancelling earphones or headphones, especially if you're sharing a ward with others. These will also be useful for entertainment purposes, whether you're binging on your favourite Netflix shows, podcasts or just soothing music to help you fall asleep.
After giving birth, you may need help countering constipation. Try these lactation cookies from Singapore Lactation Bakes and Marian Lactation Boost (about $35 each), which are rich in fibre from oats and flaxseed meal. In addition, these healthy snacks can also increase your breastmilk supply. Do also pack your prenatal vitamins - or ask for them at the hospital. Finally, do bring along your spectacles rather than contact lenses for your stay in the hospital.
Use a compression belly band to help with your abdominal recovery after giving birth.
To help with recovery, you may need a compression belly band, like these from Belly Bandit. These Belly Wraps, such as Belly Bandit Bamboo, in Natural or Black (currently $98), helps slim and support your belly, waist and hips after delivery. Moreover, it also helps strengthen core muscles that have been weakened during pregnancy. Other benefits include promoting mobility, easing back pain, and encouraging better posture, especially during breastfeeding. Additionally, the soft bamboo viscose is comfortable on your skin and gentle on a recovering C-section incision.
C-Section Mums
While the fundamentals are still the same, do opt for high-waisted underwear so it won't chafe against your C-section wound. One great option is the C-panty, with a built-in medical-grade silicone panel that reduces itchiness and scarring, while protecting your wound from infection. Also, bring along or wear slip on shoes so you don't have to bend over when wearing your shoes - this reduces contact with your incision.
Vaginal Delivery
Most of the items in this section are targeted at your perineal area. Items you'll need are a perineal spray, a perineal bottle filled with warm water, witch hazel pads, and ice packs. Take care of the area by washing the area with warm water after you urinate, followed by spraying the area and wiping with witch hazel pads or super soft toilet paper. Applying ice packs to the area may also help relieve some pain. The hospital should provide all of the above, but if you want a specific brand, you can bring your own. Additionally, you may want to get an inflatable donut pillow to ease the pain you feel while sitting down.
Caring for Your Newborn
Breastfeeding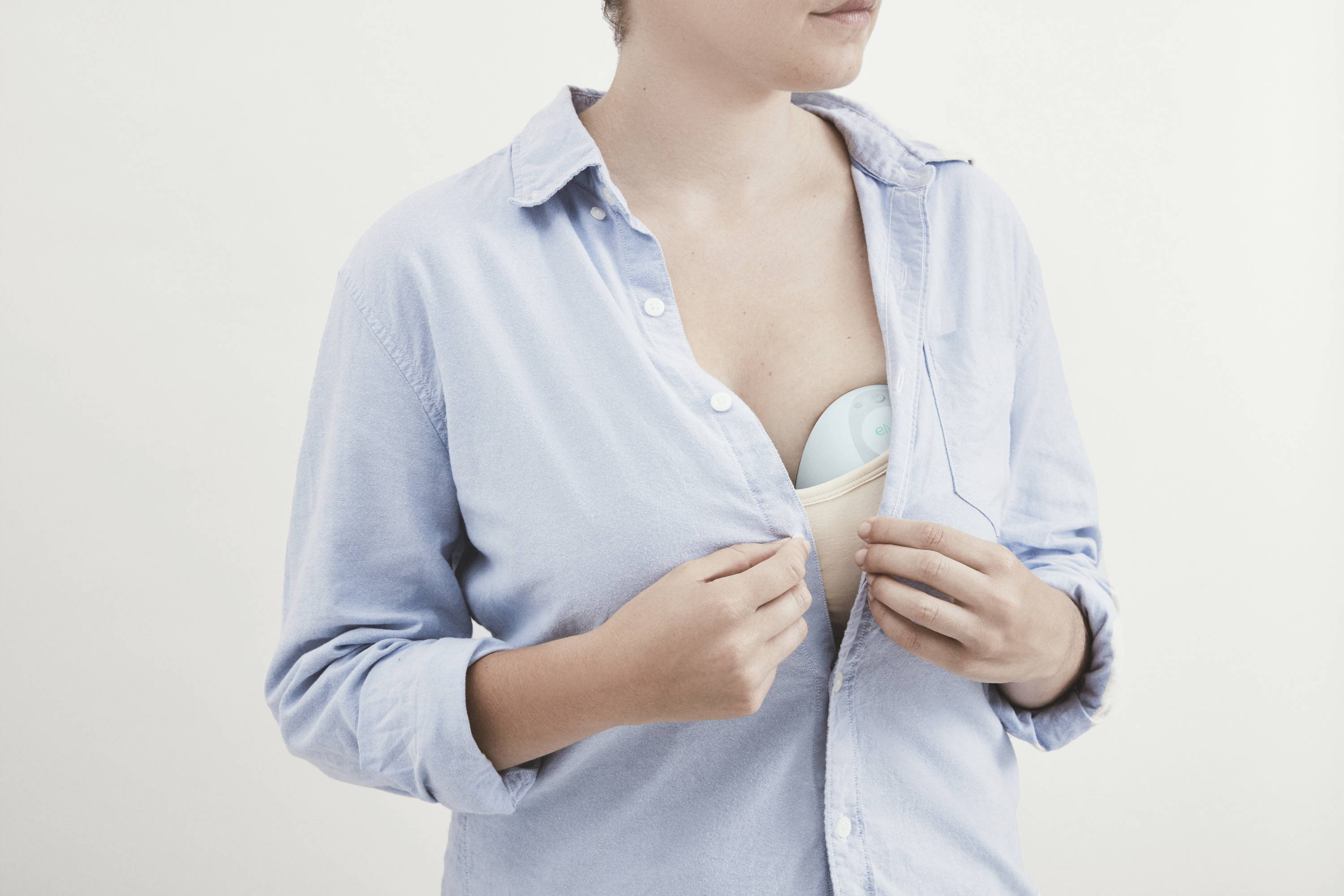 If you plan on exclusively pumping, or need help figuring out how to use your breast pump properly, pack it in your hospital bag and get advice from the lactation consultants at the hospital.
Consider bringing along your breast pump so that the nurses and lactation consultants can help you with it. Two newer options are the Lansinoh 2 in 1 Electric Breast Pump ($319.20) and the Elvie Hands-Free Electric Breast Pump ($439 or $799 for a single or double pump). Aside from being plugged into the electrical mains, the lightweight Lasinoh can also work with batteries. Functioning as a single or double pump, its closed system optimises suction levels, and the backlit LCD display allows you to express even in low light conditions. Tailor the pumping style - let down or expression phases - to fit your needs. Additionally, the Lansinoh also comes with its wide necked bottle which is compatible with all Lansinoh's pumps, and includes a bottle stand and portable bag.
For the quietest pumping experience, try the Elvie Electric Breast Pump, which fits in your bra, without any tubes, wires or noise. Hence, you can discreetly pump in your ward without disturbing anyone else. Other items you may need include nursing bras and breast pads, breast shells, nipple shields and nipple cream (prices from $8.90 to $71.91).
Some options for breast pads: Lansinoh, Medela, Naturebond, Avent and Pigeon
Another item you'd want to bring along is a nursing pillow. Options you could try include the multi-functional Doomoo Buddy ($129.90), comprising organic cotton, elastic fabric and micro pearl filling. This nursing pillow is recommended by physiotherapists and can be moulded to suit your needs. For example, it helps you sleep during your pregnancy, supports you and your baby while feeding, or for your little one to play and rest on. Suitable for long-term use, you can refill the bag with polystyrene micro balls, or change the covers to suit your preferences.
Other Nursing Pillow Options: Cambrass, Red Castle
Breastfeeding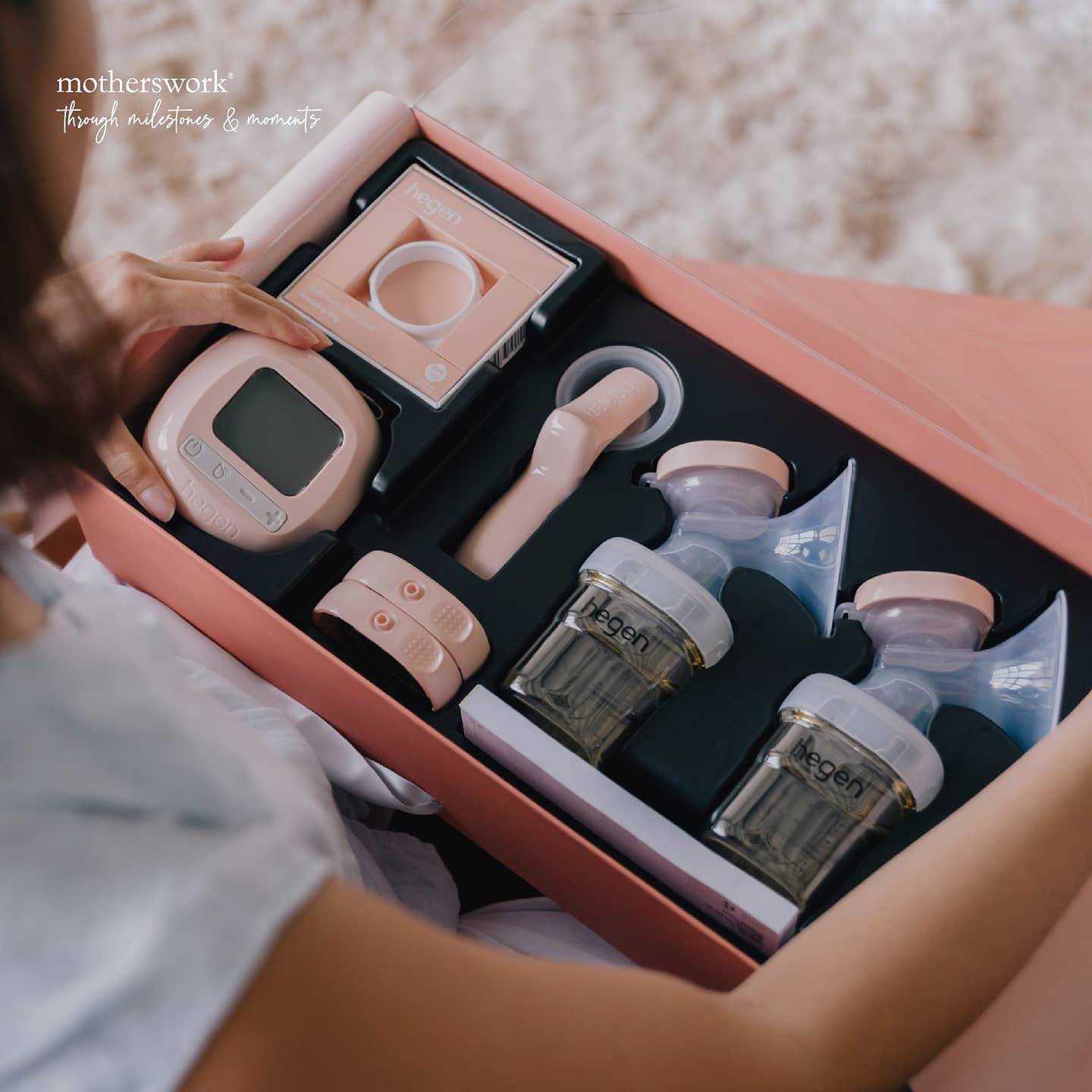 Another great item for the exclusively pumping mum is this electric breast pump and accompanying bottles from Hegen.
Whether you're exclusively pumping, or formula feeding, you will need to bring a few sterile baby bottles, and teats. Bottle feeding mums should also pack a tin of newborn-friendly formula, although the hospital will likely have a few samples for your baby.
Packing for Your Newborn and Spouse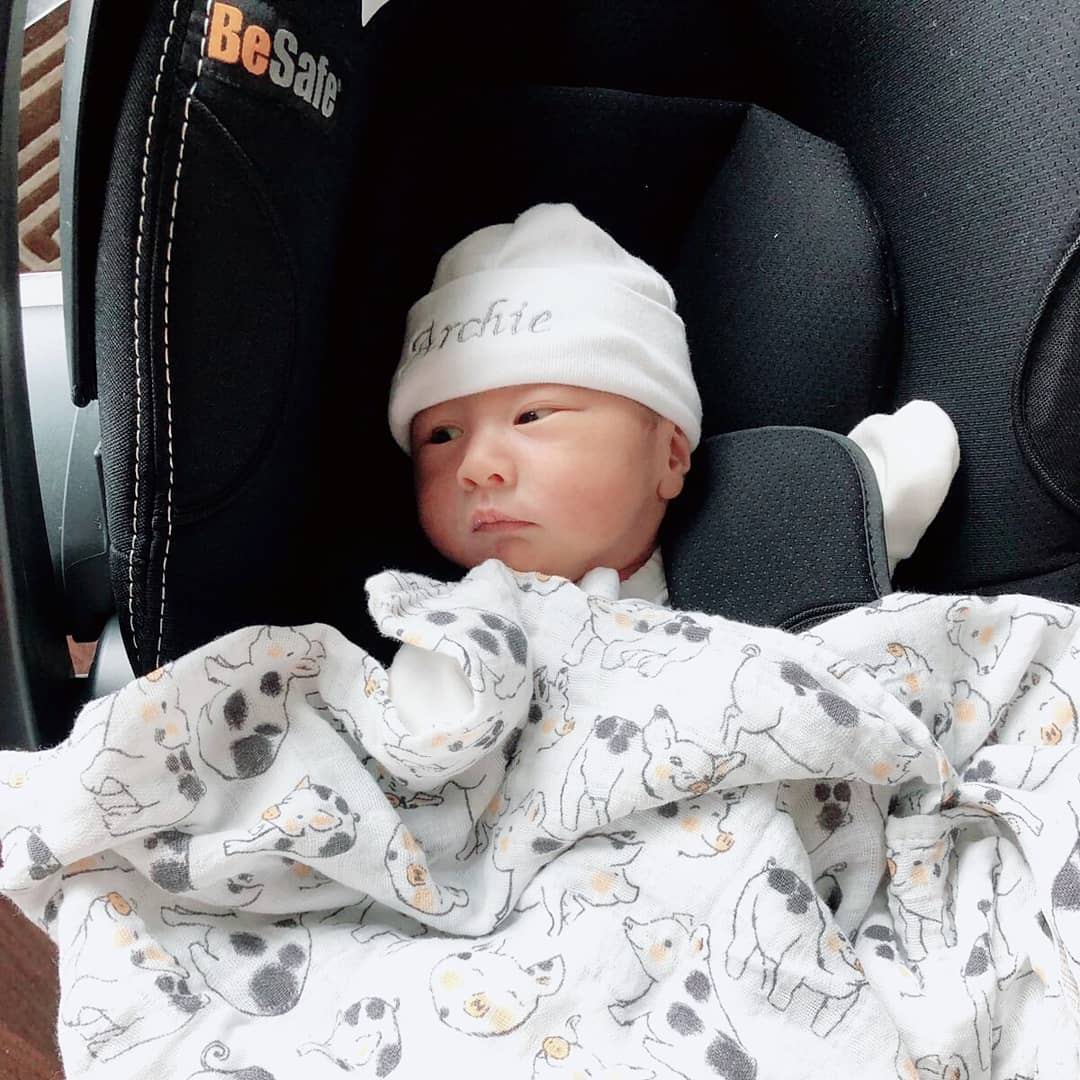 One of the most important things to pack for your little one is the car seat. Be sure you've installed it correctly before bringing your newborn home. Image credit: jamieqqwu
Aside from packing for yourself, you'll need to pack a few essentials for your newborn. These should include baby wipes, diapers, a couple of rompers and onesies, burp cloths and washcloths to catch any spit up, and baby blankets to swaddle your little one. Other accessories include socks, mittens and a hat or beanie. Most importantly, you'll need a car seat for your baby's journey home (prices from $269 to $699). If you're taking a Grab or someone else is driving you home, bring this on the day of your discharge rather than leaving it in the ward for your entire stay.
If your spouse is staying with you, pack one or two sets of sleepwear, day wear, undergarments, slippers and a set of toiletries. Do also bring some snacks, medications or pain relievers and some non-alcoholic and non-carbonated beverages. For his comfort, he should also bring a good pillow to sleep on. Where possible, get him to bring back any unnecessary items.
Printable: Hospital Bag packing list
Relevant Reads: Postnatal Changes, and Caring for Your Newborn
Credits:  mominvanhattan, livetotrek, Solen Feyissa, callmelore, jamieqqwu