Posted on September 09 2020
Looking for natural, sustainable options for your little ones? Here are our top picks to suit your lifestyle. Reduce your environmental footprint with these sustainable options. Ranging from wood, bamboo, and recycled plastic choices, these include clothes, toys, cutlery and utensils, as well as durable, long-lasting items such as cots, and high chairs.
Wood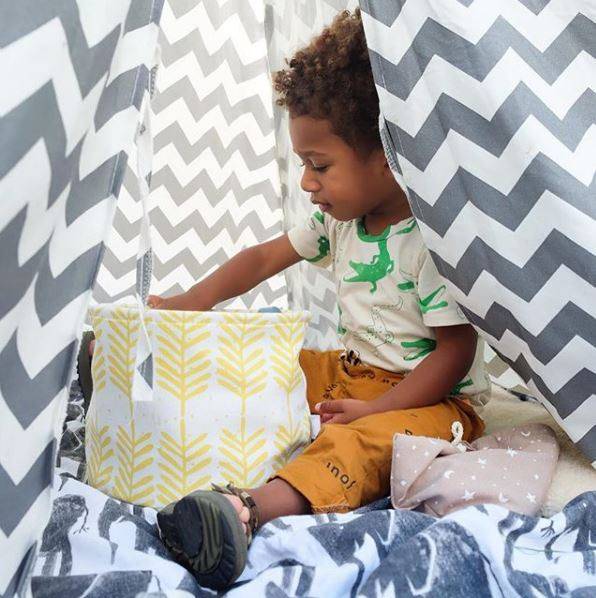 For playtime, the Melissa & Doug Natural Play Wooden Puzzle ($17.90) offers problem-solving fun with thick and sturdy wooden pieces for children to match these to the patterns in the wooden puzzle. Additionally, the board and pieces can be stored in a handy, take-along case with woven rope handles, and these puzzles use recycled materials and soy-based inks. This puzzle is also great for toddlers and preschoolers from two to four years old.
One other sustainable alternative is Janod, whose line of toys and puzzles feature mostly cardboard or wood. For example, the Mini Story series comprise solid beech wood pieces, themed around princesses, knights and the circus. Other products like the Stacking Pyramids, Shape Sorter and 12 Blocks Fairtales are made of cardboard, while toys like the Magnet Kits (prices range from $24.90 to $35) are made of Chinese Cherry wood.
Other wooden toys: Melissa & Doug Pretend Play Food Food Group, Moulin Roty Le voyage d'Olga Flute, Wooden Tools Suitcase, and the Double Sided Wood Maracas (prices from $16.90 to $72.90).
Another option is the Childhome Zig Zag Tipi Tent ($209), made of 100 per cent cotton canvas, and birch. Birch trees are abundant and fast-growing, hence it's a sustainable, long-term choice that does not cause much devastation or destruction of biodiversity. The tent's neutral colour scheme can fit any interior or nursery, or stowed away when not in use into a storage bag. Other birch options include Essa Grace's kid-sized furniture. These include benches, bookshelves, a table, chairs, a slide and a bed (prices range from $160 up to $3,799).
Growing with Your Child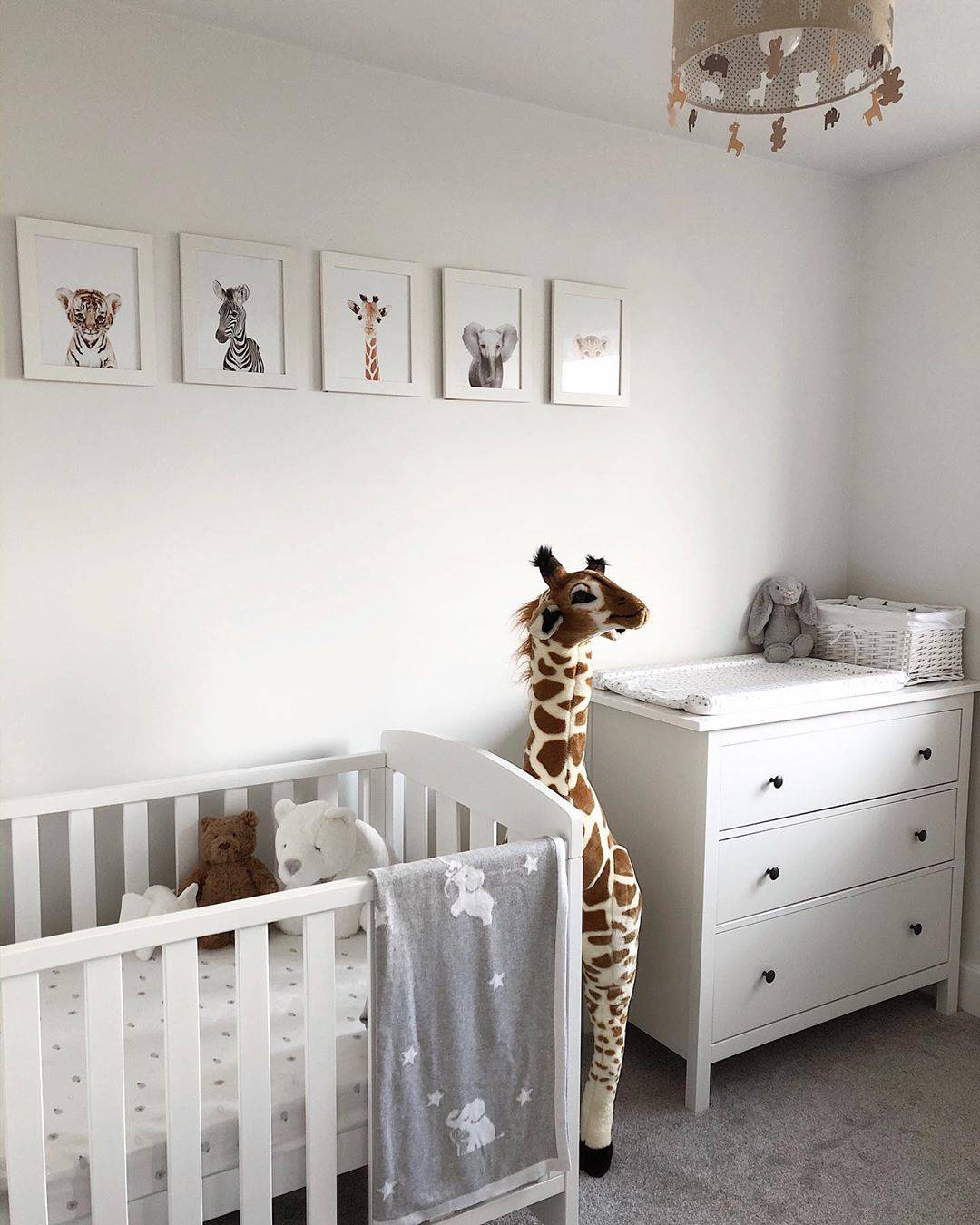 Otherwise, choose durable and long-lasting options for your family to reduce waste. For example, typically most cots can be used for three years or less before you'd have to switch to another option. Instead, try the Boori Alice or Classic Cot Beds ($599 to $999) which are suitable for your baby up to five years old. Both beds use sustainable wood and can convert from a cot to a toddler bed when needed. Other alternatives for cots include the Stokke Mini ($939). This can be extended to a child-size bed with extensions ($249 to $590), allowing your children to use it from birth to 10 years old.
Yet another durable and long-lasting option is the Stokke Tripp Trapp chair ($369). Similar to the cot, with the accessories, your child can sit in this chair from birth until adulthood. Some accessories include the Newborn Set, Baby Set, the Cushion and the Tray (the latter three are suitable for six months onwards, prices from $69 to $99). As your child grows, you can adjust the seat and footrest to his/her comfort. The chair provides sufficient back and feet support for all ages.
Recycled and Recyclable Options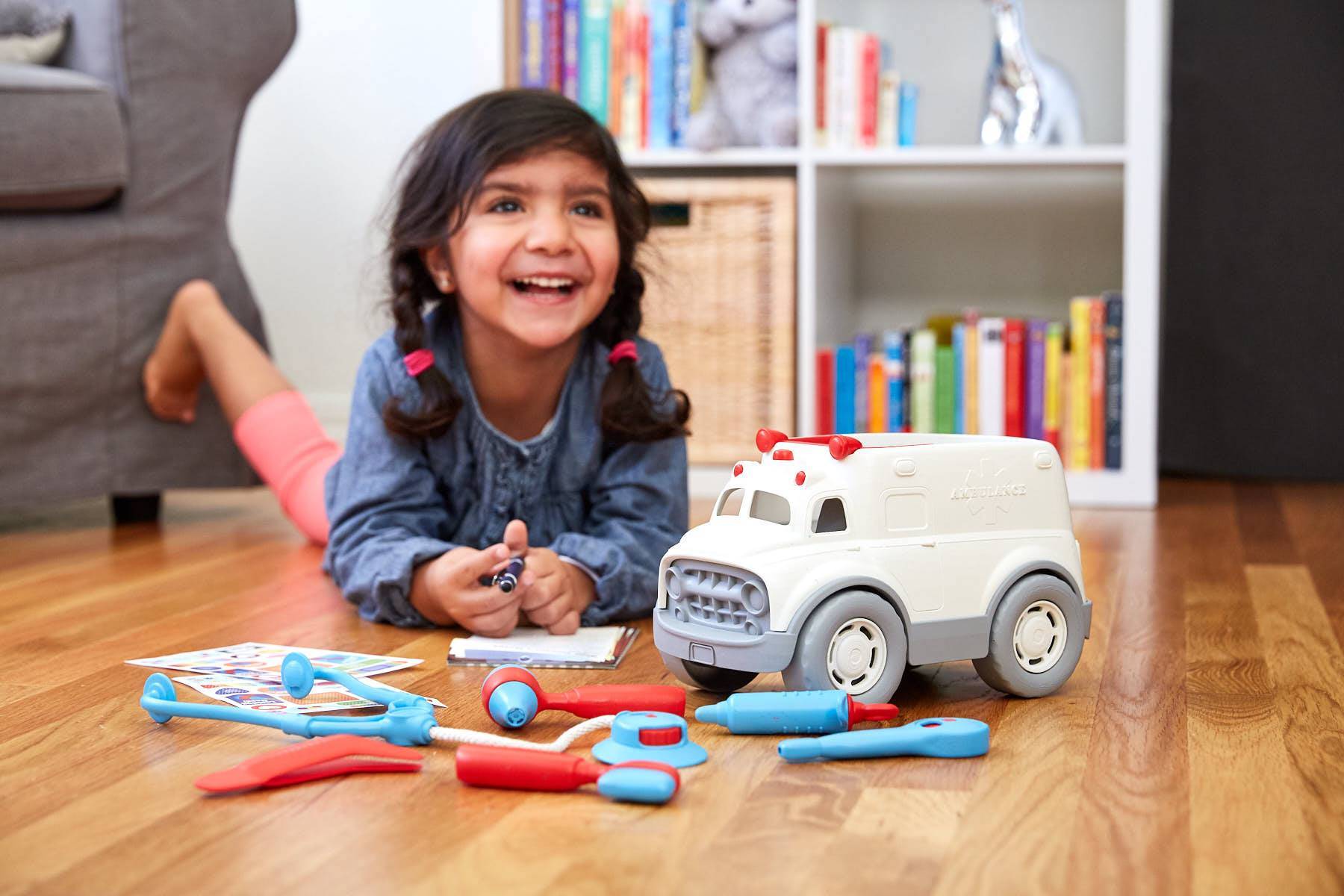 A great option is Green Toys that uses recycled milk jugs to manufacture cool toys for your little ones. The California-based company's toys are BPA and phthalate-free. Completely US-made, this reduces greenhouse gases, energy and saves on transportation. Their collection ranges from vehicles, to playing with dough, and role playing options  (prices range from $12.90 to $89).
In terms of cutlery, plates and bowls for your children, try Re-Play. Most of their products are made from FDA-approved, sustainable HDPE recycled plastic or polypropylene. One example are the Divided plates ($6.90 for one or $19.90 for three), suitable for baby led weaning, or for portion control for adults.
Additionally, they are dishwasher and microwave safe. However, if you put these into the microwave they may stain or you might find hot spots in the food. Naturally, these are also free of BPA, phthalate, PVC, melamine and surface coating, safe for your child and the environment. You can also find flat plates ($6.90), bowls (or get a set of three), utensils for infants and children and sippy cups (or a set of two). Other items include tumblers, teething keys and a snack stack set (prices start from $5.30 to $22.90).
Recyclable Fashion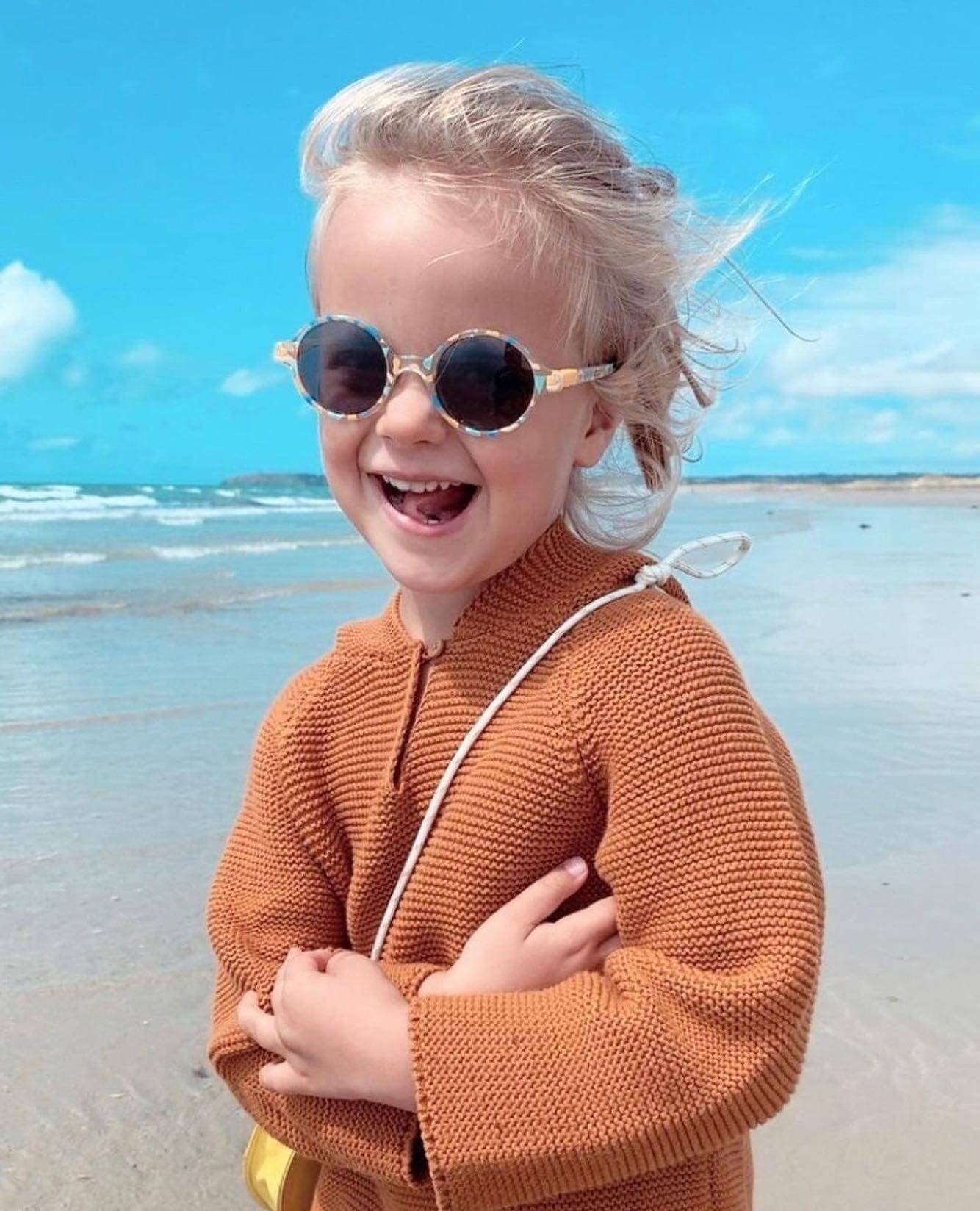 The organic sunglasses ($45 to $55) from Ki ET LA are fully recyclable. Additionally, the arches, made of an elastomeric material, are completely Bisphenol and phthalate-free, and stored in an organic cotton bag. These arches are flexible in all directions, cannot be crushed and are comfortable for your children to wear. Next, the anti-scratch lenses can also withstand tough handling, and have maximum UV protection and a blue blocker filter.
Other recyclable options: Jack N' Jill Natural Toothpaste, Quut products, certain Mustela products and Talking Tables Dino Plates (prices range from $8.90 to $39)
Bamboo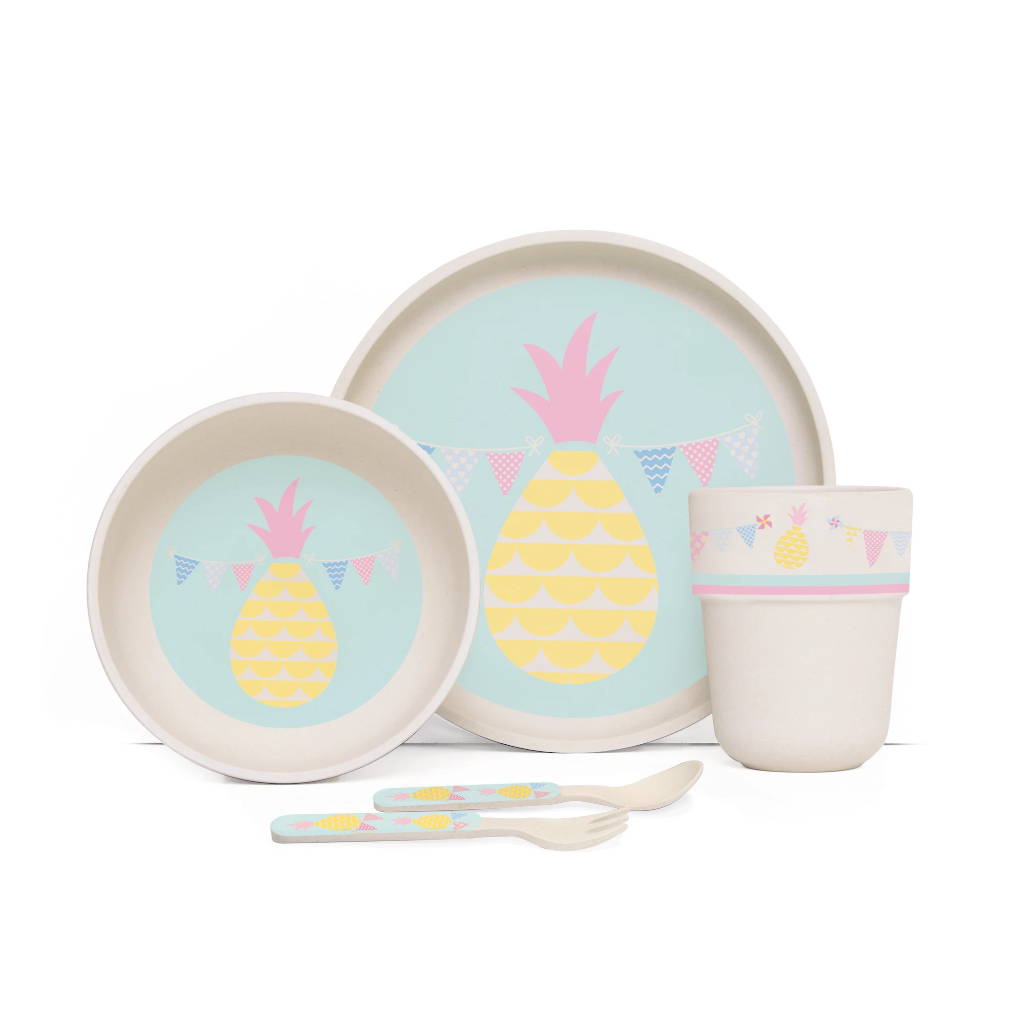 For your daily use, try a variety of sustainable options, such as this Jack N' Jill Rinse Cup ($15.90), which is made from both bamboo and rice husks. This cup works as a regular drinking cup, or for rinsing after brushing your teeth. All these are naturally BPA & PVC free. For adults, you can use a reusable coffee cup, such as this one from Talking Tables ($28.90). Meanwhile, babies and toddlers can use the Moulin Routy Bamboo Dish Set ($34.90), suitable for ages one and up, which encourages self-feeding, and comes with a plate, bowl, cup, fork and spoon.
Another alternative is the Penny Scallan Design Bamboo Meal Set with Cutlery ($39.90), as well as the complementary sippy cup ($19.90). Made of eco-friendly and biodegradable bamboo fibre, this plate, bowl, cup, fork, spoon and sippy cup sets are durable and easy to clean as well as food-safe. Even better, avid cooks can use Danielle Peita Graham's Elite Bamboo Chopping Board ($79), which is made with premium quality bamboo, and is lighter than most wooden boards, yet durable, scratch and bacteria-resistant and easy to clean.
Wearing and Sleeping-in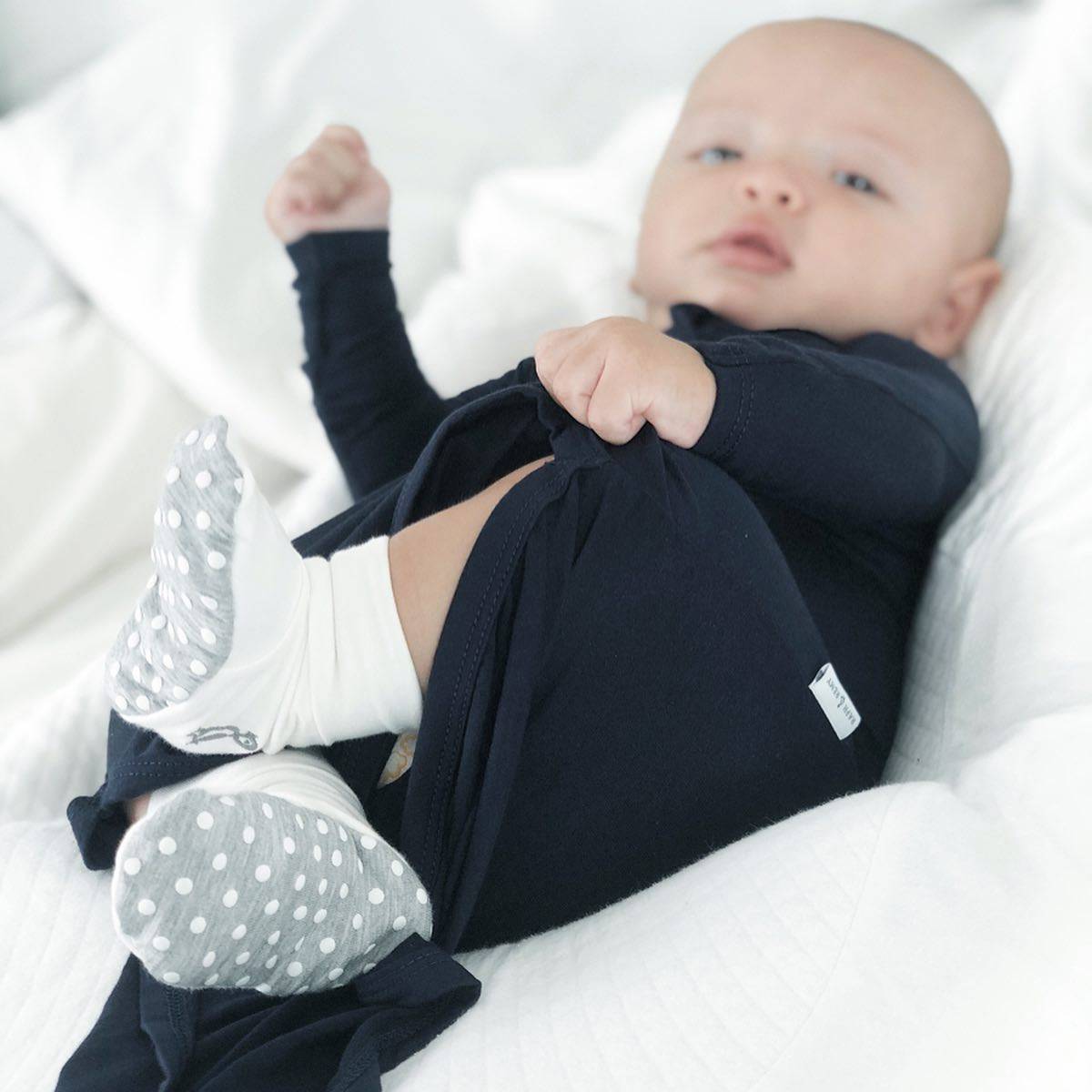 The two top brands for bamboo clothes and swaddles for your babies are Raph&Remy and Baa Baa Sheepz. In particular, Raph&Remy offers a complete outfit for your newborn, from mittens, socks, beanie, booties, knotted gowns and onesies. Each of these are made mostly of bamboo, which is thrice more absorbent than cotton and regulates temperature better. The OEKO-TEX® certified material is also anti-bacterial, anti-fungal and hypoallergenic. Other essentials also include blankets, a swaddle and a towel and mitt set (prices range from $19.90 to $110).
Meanwhile, Baa Baa Sheepz offers cute long and short-sleeved rompers, the super soft Bedtime Buddy in varying sizes and pyjamas ($33). Regarding bedding, choose from a variety of designs for single beds and cots, and keep your little one warm with the blankets (prices range from $19 to $89).
100% Sustainable Cotton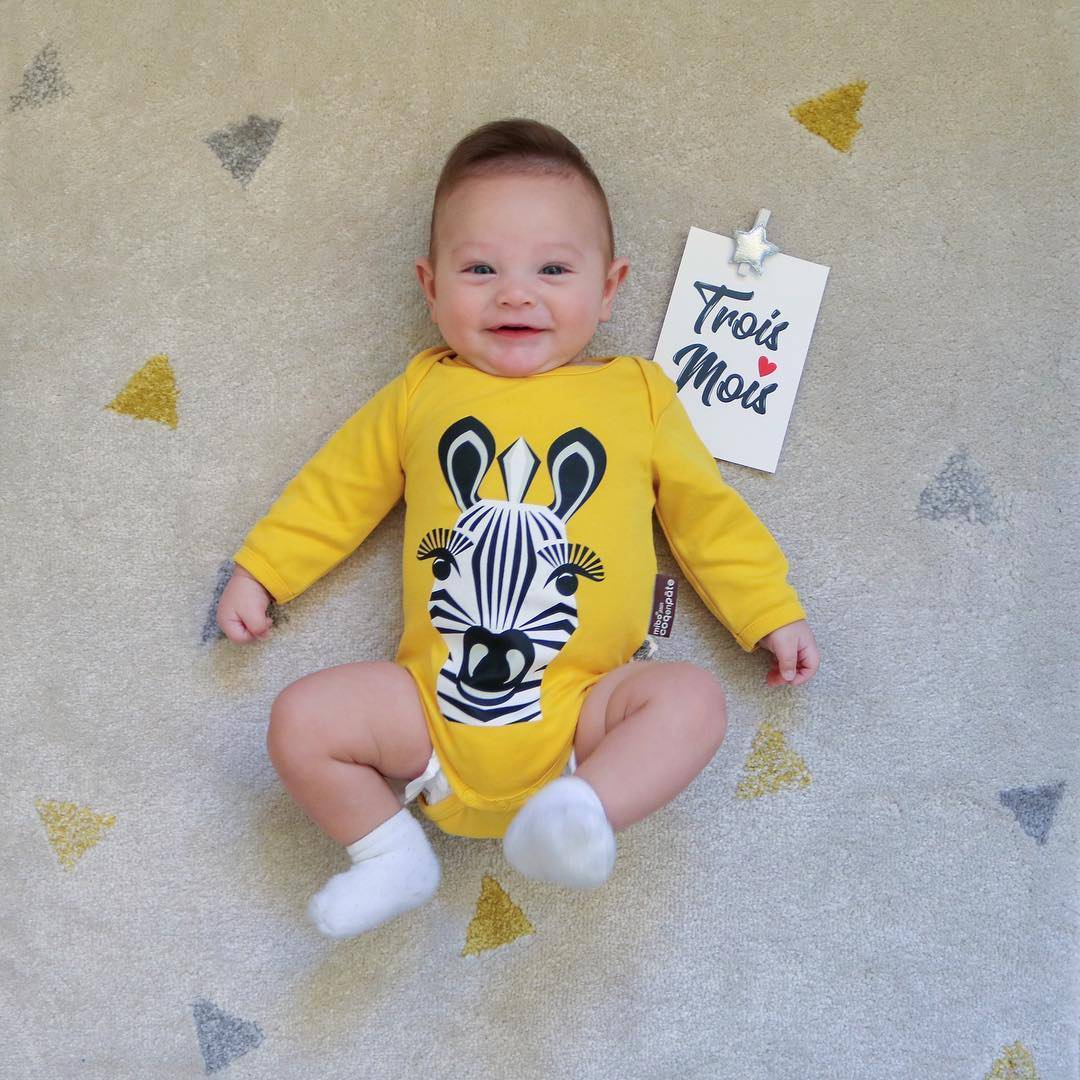 Seek out organic cotton alternatives, such as the Global Organic Textile Standard (GOTS) certified textiles. This ensures that the working conditions of those producing the garments are safe and hygienic with no workplace discrimination and fair pay rates.
One such brand is Coq En Pate, which uses 100 per cent organic and GOTS-certified cotton in their clothes, backpack and vanity cases. Their range includes long and short-sleeved bodysuits, t-shirts, backpack and vanity cases (prices range from $35.90 to $89.90). Local brand Sea Apple also uses GOTS certified cotton. Their collection includes t-shirts, dresses and cheongsams, bibs, and rompers (prices range from $15 to $69.90).
Bottles and Jars: Glass and Reusable Alternatives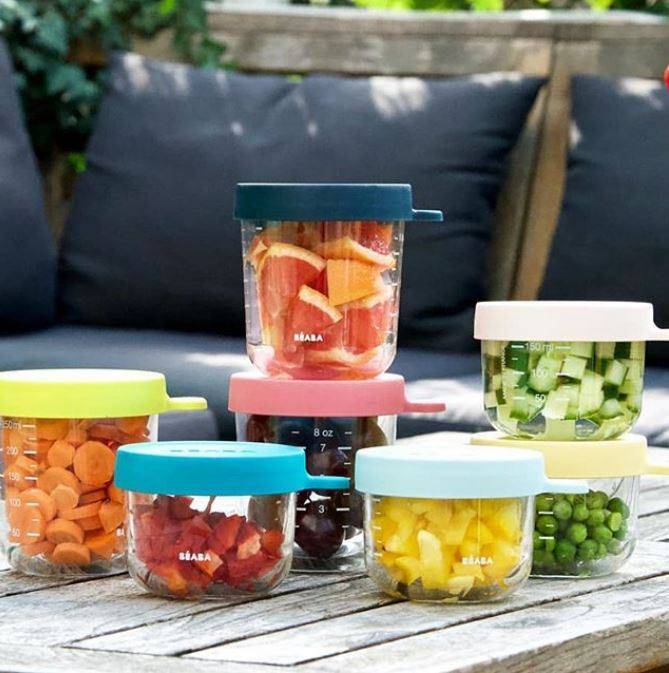 Instead of the regular milk bottles, try glass ones instead. If taken care of properly, they could potentially last you through multiple children - you can always hand them down to another mum. Some benefits of using glass bottles are that they contain no harmful chemicals, may be easier to clean and you can completely sanitise your bottles without worrying about melting the glass. Brands that currently carry glass milk bottles include Pigeon, Avent, NUK and Dr Brown ($15.90 to $39.90). For older infants who are starting on solids, store their food in glass jars from Béaba.
While Hegen's bottles aren't glass, they're a good environmentally-friendly option because of their durability and versatility. For example, each of the milk bottles ($27 to $55) can become snack jars, or store your little one's purees and semi-solid food as they wean, or can be used for juice and as a water bottle. Additionally, their parent company Fitson, which manufactures all Hegen products has the ISO 14001 certification that ensures they adopt the best environmental practices to reduce their environmental footprint, and sustainably develop their business.
Related Reads: Pregnant and looking for ways to cope with childbirth? Learn more about childbirth classes. Also, support your breastfeeding journey with these manual and electric pumps.
Credits: emelinedesporte, Beaba Singapore, Raph&Remy, Ki ET LA Singapore, Green Toys. kamile.alex, cottonbro, Childhome
Aside from learning your baby's non-verbal cues, teaching him/her basic sign language can help you understand his/her needs better. This is particularly useful when your baby reaches about nine months to two years old. During this time, his/her vocabulary may be growing but still limited, thus sign language may aid you in understanding what he/she wants.
The Potential Benefits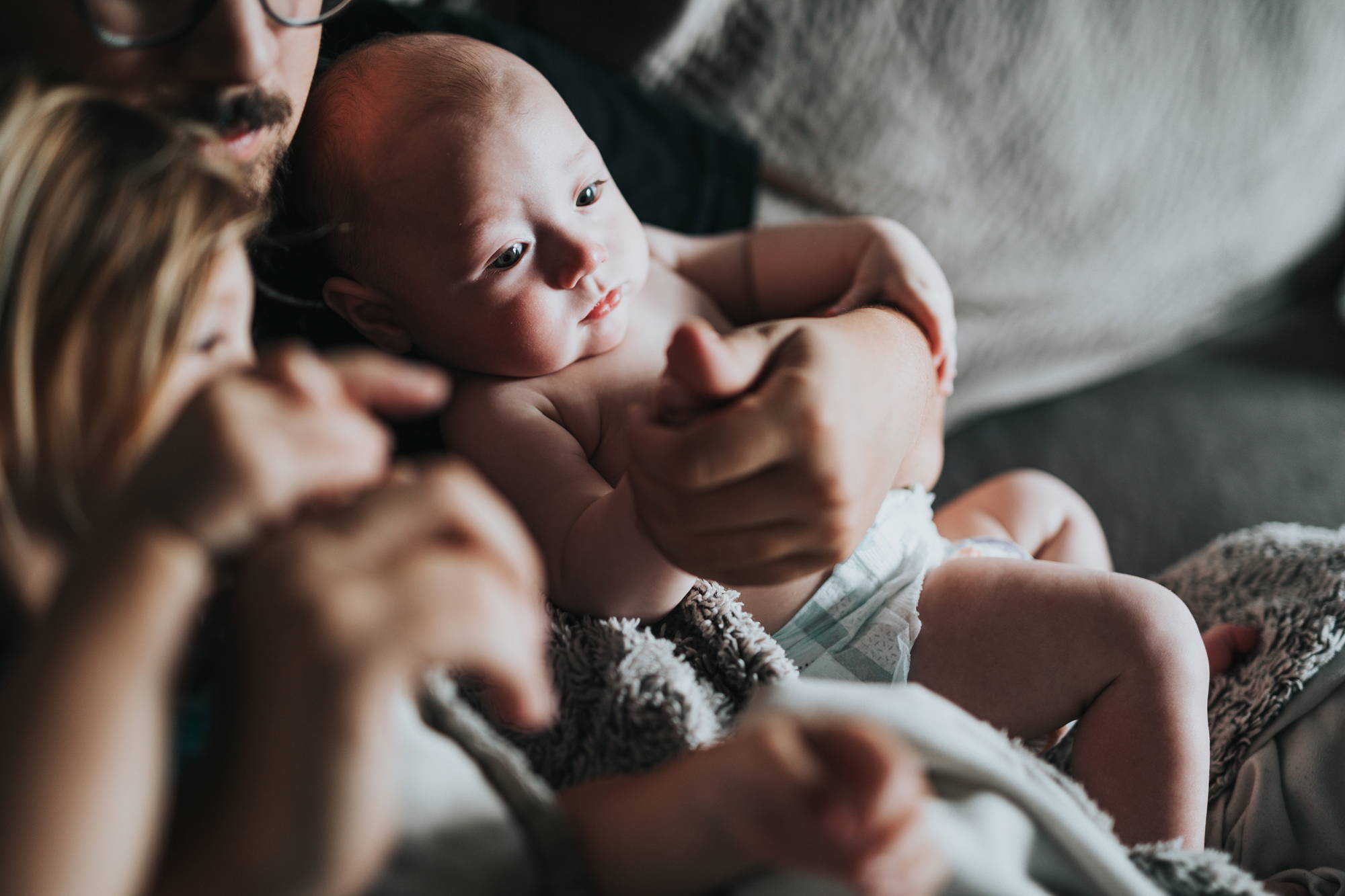 Most importantly, you get to understand your baby's thoughts and needs a little better, so that you can respond to what he/she needs quickly. Hence, your baby will have lesser tantrums, since you'd understand what he/she needs. You can start as early as four to six months old, but your baby will likely initiate signing back to you only as soon as six to 10 months on-wards.
Research conducted with small studies was inconclusive to prove that babies gain any significant cognitive or language advantage over a non-signing baby. However, it may give a developing infant a way to communicate before he/she learns vocal communication. Thus, when your child is between 8 months and two years, this may help to ease frustration for both you and your child. At the very least, because of the time spent trying to teach your child baby sign language, you also pick up on your child's nonverbal cues and gestures to understand his/her needs.
Teaching Your Baby Sign Language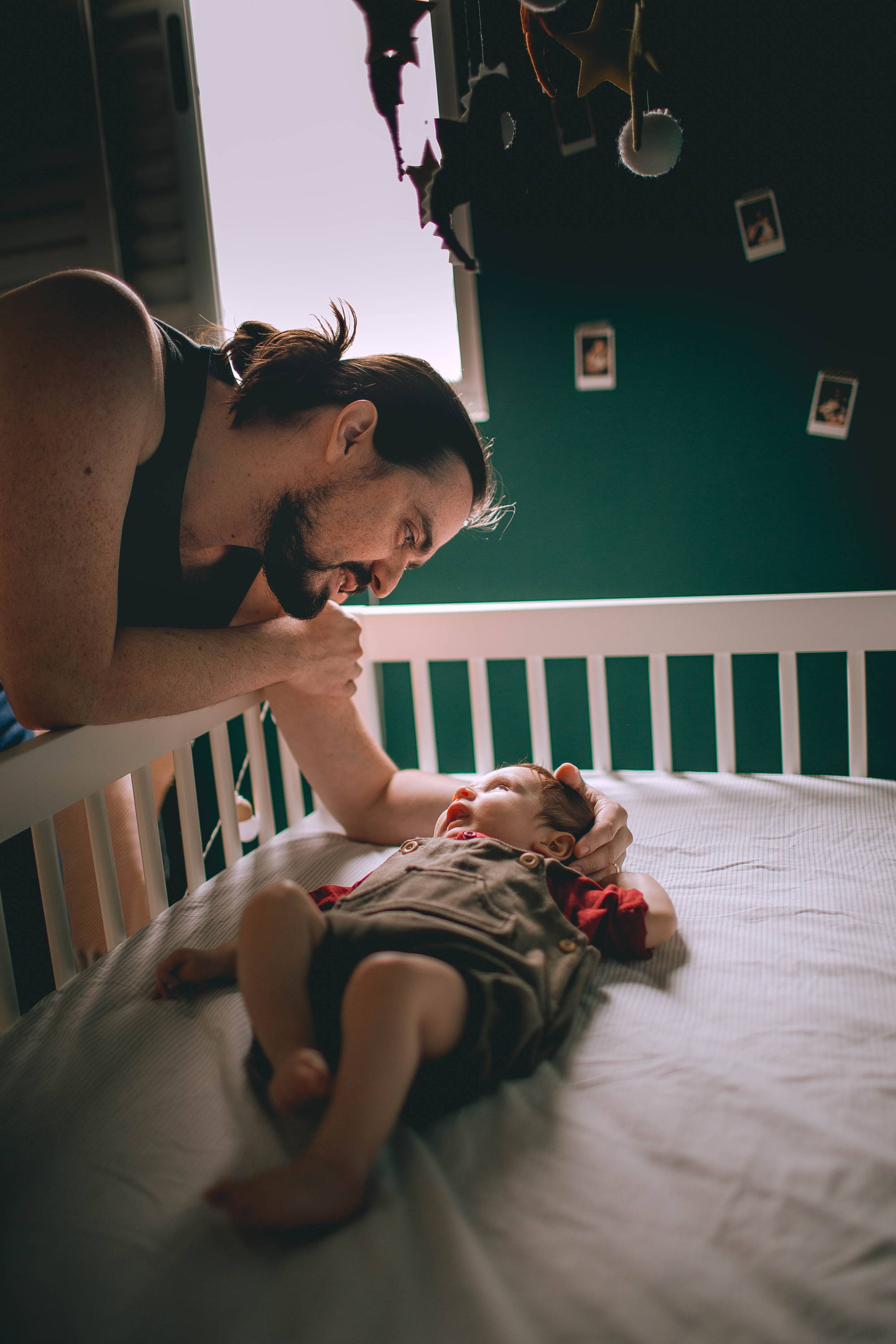 Start with signs that express his/her needs. Obvious choices include being hungry, thirsty and sleepy. Although you may have chosen a particular sign to represent a need, your baby may invent his/her own sign, so do follow that when possible. Next, speak and sign at the same time to help your baby develop his/her language skills, so your baby co-relates the sign and the word you just said. Of course, repetition is key, so make sure you sign consistently and frequently.
Increase the signs' visibility by signing close to your face. As your baby loves to look at your face and eyes, doing so helps your baby notice them better. Similarly, if you're signing for an object, ensure you make the sign close to, or on top of the object. When your baby does sign to you, do "reward" him/her by taking immediate action, such as giving your child the milk he/she requested for promptly.
Another way to help your little one learn is to hold your baby on your lap, back to your stomach, and use his/her hands to make the signs. Do these while doing various activities, such as bathing, diapering, feeding, or reading to your little one to give them proper context.
When teaching your little one, research suggests that iconic signs (signs that represent the word, like "milk") are more helpful for your babies. However, some non-iconic signs that also include "mummy" and "daddy" may also be fun for your child to learn. The most effective approach to communicating with your child, is to pay attention to him/her and respond to their attempts and gesturing and verbalising. Use speech and transparent gestures like pantomime and pointing to "talk" with your little one.
Resources for Baby Sign Language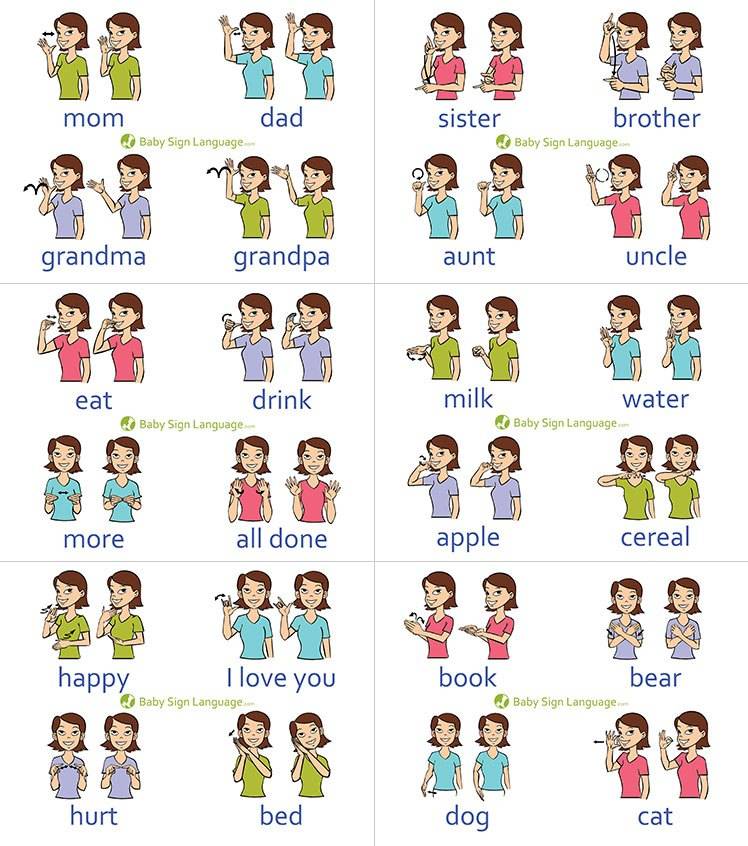 Resources for learning baby sign language in Singapore include Baby Signs Singapore, which is currently offering Zoom classes ($200). Otherwise, there are books or online resources that teach baby sign language. Do note the signs may differ, so choose a language that you're comfortable with and can remember easily. Sign language for your baby doesn't have to be just a mother-child bonding activity - rope in your spouse, parents, in-laws or other caretakers so that they're also familiar with such signs.
Next, take it easy and start with just a few signs, and don't overwhelm your baby. Learning baby sign language is supposed to reduce frustration instead of adding to it. Of course, when your baby does respond and imitate your signing, it may not be perfect, so acknowledge it and respond so your baby is interested and motivated to keep signing.
12 Basic Signs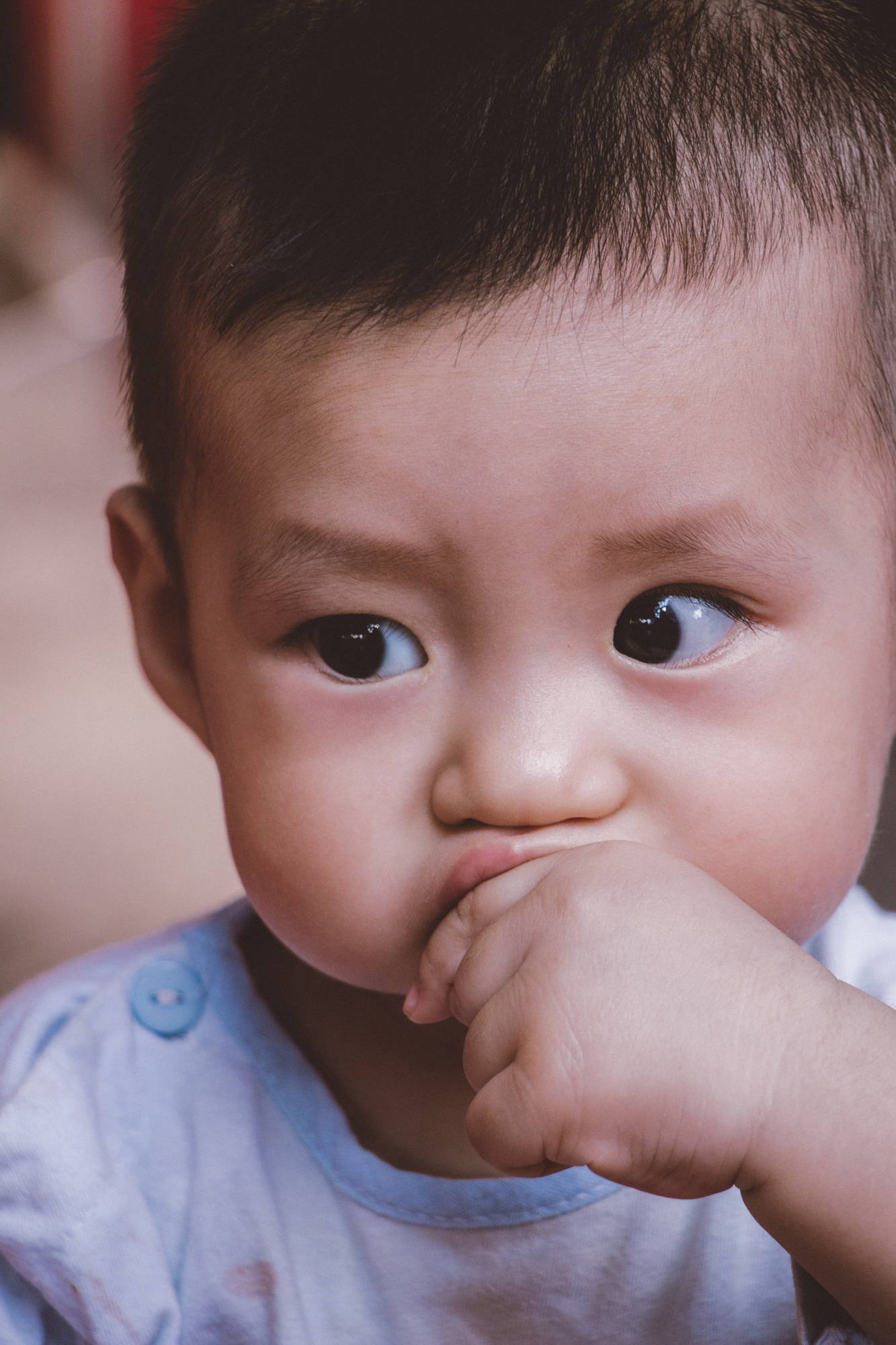 All done: Start with your upturned palms close together, then turn them over and move outwards
Daddy: Open your palm, with your fingers facing upward. Next, tap your forehead with your thumb.
Drink: Cup your hand and place it to your mouth
Eat: Tap your fingertips to your mouth with your palm down and your thumb touching your fingers.
Food: With closed fingertips, bring your hand to your mouth.
Hungry: Rub your belly
Milk: Open and close your fist as if you were milking a cow
More: Tap your fingertips together
Mummy: Open your palm, with your fingers facing upward and tap your thumb to your chin.
Potty: Put your hand in a fist and shake it from side to side.
Sleep: Extend your fingers and spread apart. Move your hand from over your face down to below your chin, with your fingers touching your thumb. Additionally, to act this out, you can relax your face and let your eyes get droopy.
Water: Put three fingers up and tap your index finger on your chin.
Credits: Omar Lopez, Nathan Dumlao, Helena Lopes, Baby Sign Language, Speech and Language Kids, Speech and Language Kids, Newborn Care - Deciphering Your Baby's Needs, Developmental MIlestones - Newborn to 1 Year
After delivery, mums can expect several postnatal changes, including hormonal, physical and emotional - learn how to deal with these. Holding your precious newborn in your arms after delivery may be magical, but your body may also experience a lot of postnatal changes.
Your body will go through several postnatal changes - whether hormonal, physical or emotional.
Some postnatal changes you'll experience soon after delivery, such as postpartum bleeding or pain, while others may last months after you've given birth. Learn how to manage these symptoms and when you should get medical assistance.
Hormonal Changes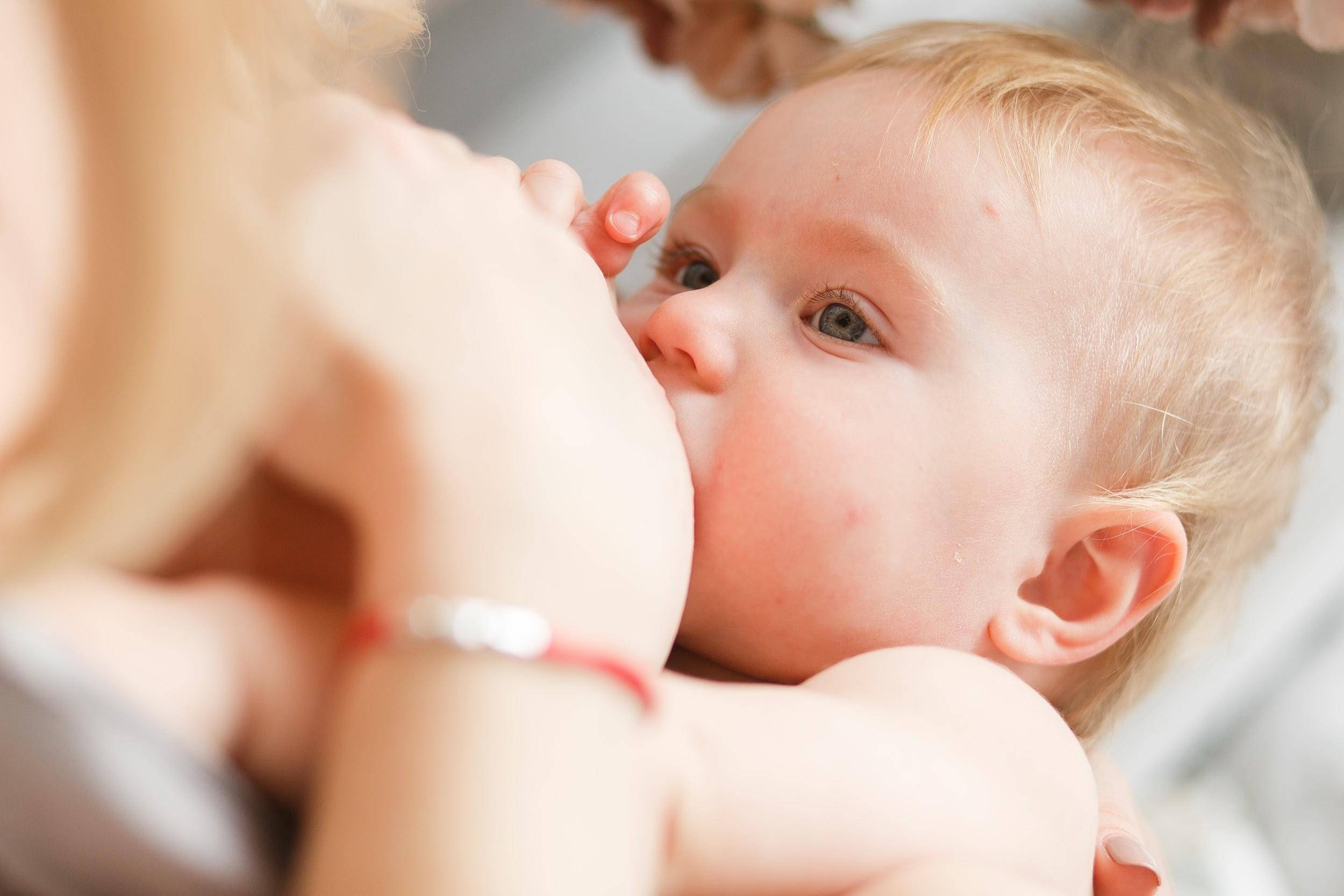 Prolactin surges when you breastfeed your baby, and this, combined with lower dopamine and progesterone levels, may affect your emotions and energy.
Progesterone
The high levels of progesterone during pregnancy helps you relax ligaments and aids your uterus in accommodating your growing baby. It also offsets another hormone, prolactin, but decreases after delivering the placenta. Hence you may have a temporary imbalance until your first postpartum menstrual cycle.
Prolactin
After giving birth, your hormone levels will fluctuate. For example, your pregnancy hormones and dopamine levels will decrease, as will your progesterone levels, while prolactin will surge. Hence the combination of hormones may cause your energy and emotions to be out of control. A natural side effect of the hormonal shifts may lead to baby blues, and postpartum depression in more serious cases. You should let out your emotions, and reach out to others for emotional and physical help.
After Birth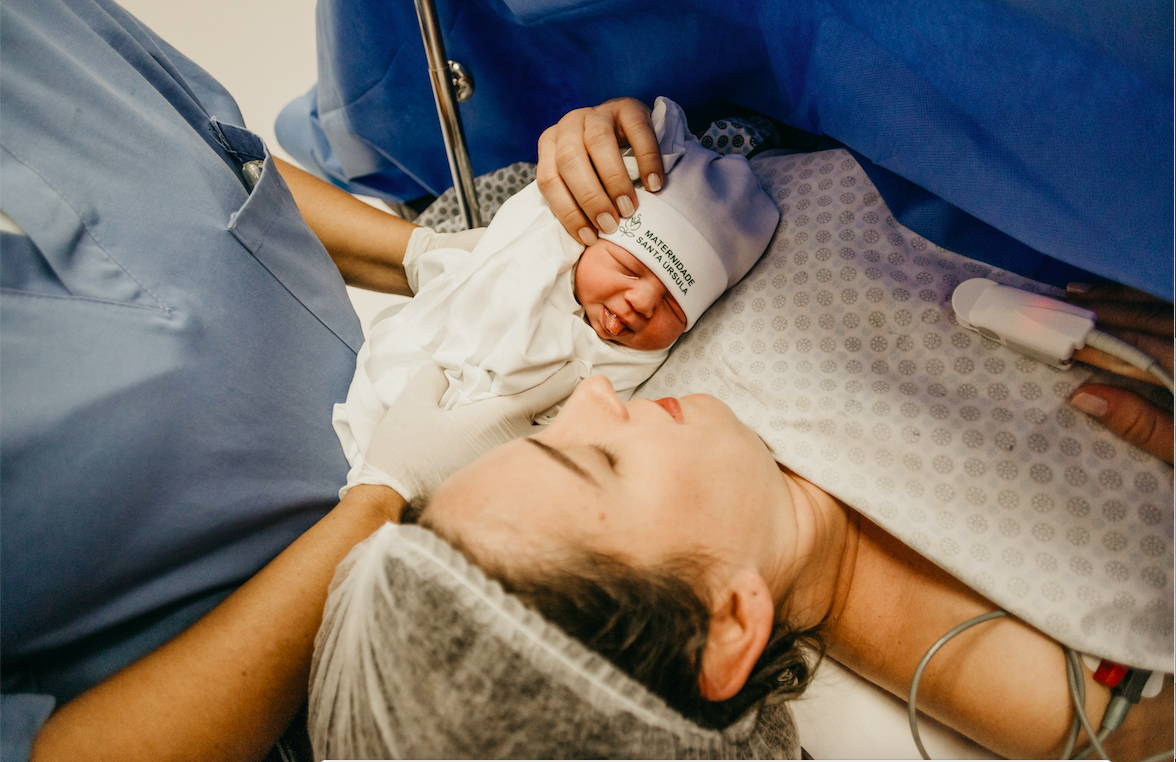 After giving birth by Caesarean, you'll likely experience vaginal bleeding and a sore postnatal abdominal wound.
Vaginal Bleeding
Other postnatal changes include vaginal bleeding and discharge or lochia from birth to four to six weeks. For the first three days, this will be dark red, and you might see a few blood clots. After this, the lochia will be watery and pinkish to brownish from the fourth to tenth day post-delivery.
A week to two after delivery, the lochia is creamy or yellowish. Mums who have had caesarean sections may have less lochia after 24 hours than mums with vaginal deliveries. Ensure you use pads, whether maternity pads or long, overnight pads to avoid aggravating any wounds in the vagina. When breastfeeding or walking, you might feel the bleeding increase for a short time.
Perineum Pain
After a vaginal birth, even without tearing or stitches, you might feel sore as you've stretched the muscles and nerves in the perineum. This area consists of the pubic arch and tailbone, as well as the perineal body and surrounding structures. Place ice or cold gel packs on the area for 10 to 20 minutes every two hours. Next, take paracetamol or pain relief, shower or bathe daily and keep the area clean. Change your pad regularly and pad the area dry with a soft towel or cloth after each wash.
Treat any pain urinating by pouring warm water over your genitals, or use a urinary alkaliniser and drink plenty of water. Also, do let your doctor or midwife know. Observe if your perineum feels hot, swells or if there's a bad smell, which may indicate an infection. Additionally, try a warm sitz bath, a peri bottle and pat dry with toilet tissue.
Post-Caesarean Birth
Your postnatal abdominal wound will likely be sore. Support this with pillows under your knees when on your back, and under the abdomen when on your side. When sitting up, roll onto your side, then push your upper body from the mattress with your arms. Avoid vigorous exercise, lifting, carrying and driving in the first few weeks.
Instead, walk around each day, and get as much rest as possible. Moreover, wear loose-fitting clothing and high-waisted cotton underwear or these C-section postpartum options. In the first few weeks after birth, the bruising and swelling will settle down, and the wound will shrink. Observe the wound and surrounding area, and check if it feels warm or is oozing - these indicate an infection.
Your Body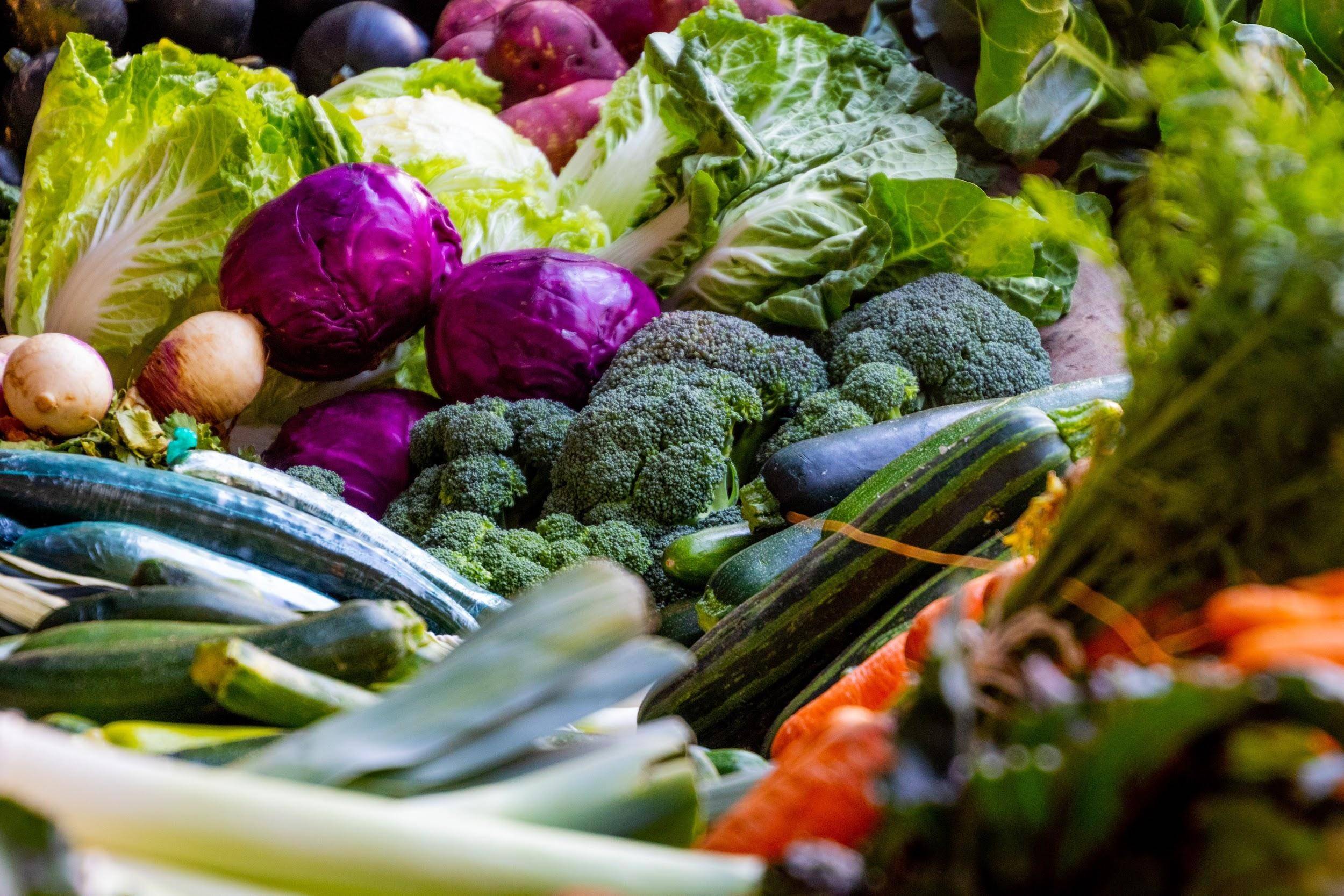 Having a well balanced diet, rich in leafy greens can help with balancing your weight and postpartum hair loss.
Afterpains
When you're breastfeeding, your uterus contracts, and you may get short cramps or afterpains due to your hormones. Place warm packs on your tummy or back during its duration. After each birth you have, these afterpains may increase in strength - although first-time mums may also get these.
Breast and Nipple Soreness
When getting accustomed to your baby during breastfeeding, you may get sore nipples and tender breasts. Usually this indicates your baby is not latching properly. Correct this with help from your lactation consultant or midwife, and the soreness should ease off. Otherwise, put cool packs on your breasts between feeds, or a warm cloth during feeds to encourage milk flow. Try gently massaging your breasts and expressing a few drops of your milk to soothe sore nipples. You can also consider using breastfeeding-friendly nipple friendly.
Nipple creams: Aromababy Barrier Balm and Massage Oil, Medela, Mustela, Gaia and Pigeon
Urinary and Bowel Incontinence
Two other postnatal changes may include urinating or having bowel motions accidentally, especially when you laugh, cough or sneeze. After your muscles strengthen, the incontinence should cease. Meanwhile, boost your muscles' strength with pelvic floor exercise. If it persists six weeks or more after you've given birth, talk to your doctor, who may refer you to a continence specialist or women's health physiotherapist if necessary.
Your Weight Loss
You should lose weight after birth, especially with a healthy diet, gentle exercise like walking and breastfeeding. Take it slowly, and expect weight loss to take several months, particularly if you're breastfeeding. Consult with your doctor if you're either losing too much or too little weight.
Postnatal Hair Loss
Between your delivery and when your baby is six months old, you may notice some hair loss, due to changing hormone levels. Let your hair air-dry and be gentle when brushing your hair. Add a variety of fruits, vegetables and proteins, namely, dark leafy greens, sweet potatoes, carrots, eggs and fish. Supplement your diet with vitamins - prenatal vitamins work too, especially if you're breastfeeding. Add body to your hair with a volumising shampoo.
Otherwise, seek professional treatment with a trichologist like Leonica K. The treatment may include applying and massaging treatment cream and tonic into your scalp. Benefits include balancing out the scalp, reducing excessive hair fall and nourishing the hair roots. Alternative treatments include steam and infrared light therapies, weekly treatments and products at home.
Diastasis Recti
The rectus abdominis may partially or completely separate as the uterus stretches the abdominal muscles. Up to 60 per cent of women may experience this - diastasis recti - during pregnancy or postpartum. Characterised by a pooch or bulge in the stomach when straining or contracting the muscles, other symptoms include lower back pain, poor posture, constipation or bloating. In the second or third trimester of pregnancy, you may see a bulge or ridge on your belly, or above and below the belly button.
After birth, perform a self-check, lying on your back, with your legs bent and feet flat on the floor. Next, raise your shoulders off the floor slightly, supporting your head with one hand. See if you can fit any fingers in the gaps between your midline ab muscles - a gap indicates a moderate case of diastasis recti. The gap should narrow as your muscles regain strength.
Support it with a binder, avoid heavy lifting and straining your abdominal muscles, and practice good posture. Additionally, support your lower back, with a towel or pillow behind you. Bend your knees, roll and support yourself with your arms getting in and out of bed and off the floor. Strengthen your core with pelvic floor and deep stomach muscle exercise postpartum. Once you get your doctor's approval to exercise, you can try a specialised workout.
Skin Changes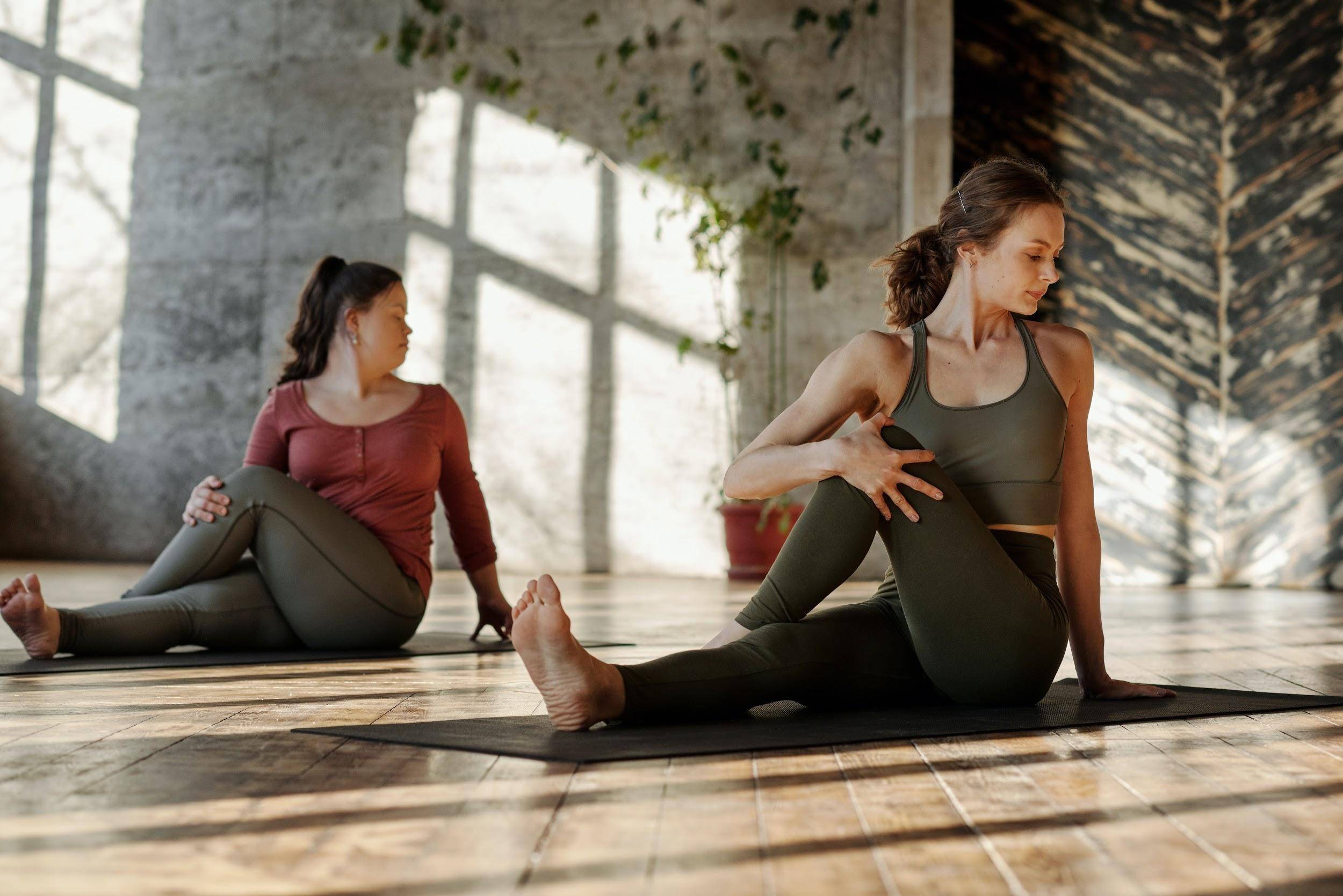 Reduce the appearance of stretch marks by staying hydrated and with gentle yoga exercises.
Stretch Marks
Stretch marks on your tummy, hips and breasts during pregnancy may fade from red to silver and get smaller postpartum. Consider these products to prevent or reduce stretch marks. Ideally, these should contain Vitamin E oils. Additionally, adopt a healthy diet and exercise like brisk walk or simple yoga exercises. Drink plenty of water and exfoliate regularly to remove dead skin cells.
Dark Spots and Patches
As your motherhood journey begins, your skin may reflect the toll, developing brownish spots or dark patches. Use a soft cloth when cleansing twice a day with a mild cleanser. The dark patches, or melasma, occurs because of increased pregnancy hormones. After pregnancy, these patches should be less obvious, but do avoid constant exposure to the sun.
Other Skin Conditions
Other postnatal changes include dark circles, puffy eyes, acne and hypersensitivity. Address dark circles and puffy eyes caused by hormonal changes and lack of sleep with Skin Inc's skincare options like the Optimizer Voyage Tri-Light Glasses ($$298). Next, residual high progesterone levels post-pregnancy may cause acne. Your skin should return to normal after your first postpartum menstrual cycle. Alternatively, your skin may also react adversely to sun exposure, chlorine and detergent, so try these baby-safe detergents or cleansers instead.
Skincare Tips
Reduce your post-pregnancy skin problems, and stay out of the sun to prevent further damage. Use a good sunscreen or cover up with a scarf. Next, hydrate to keep your hormones in check and regain your glow. Alternatively, cleanse, tone and moisturise your face, get enough sleep if possible, and increase iron content. Additionally, consider taking multivitamins with your doctor's advice.
Check over-the-counter medications to soothe your skincare problems, and ensure they're safe if you're breastfeeding. Examples include products with salicylic acid, glycolic acid or benzoyl peroxide. Use a prescription or topical antibiotics with heavier breakouts. If you're formula feeding, topical retinoids, oral acne medications and contraceptives are also good options.
Relevant Reads: Confinement - What You Need to Know, and Self-Care Habits for New Mums
Image Credits:
Cliff Booth, Magda Ehlers, Jonathan Borba, freepic.diller, Jonathan Borba