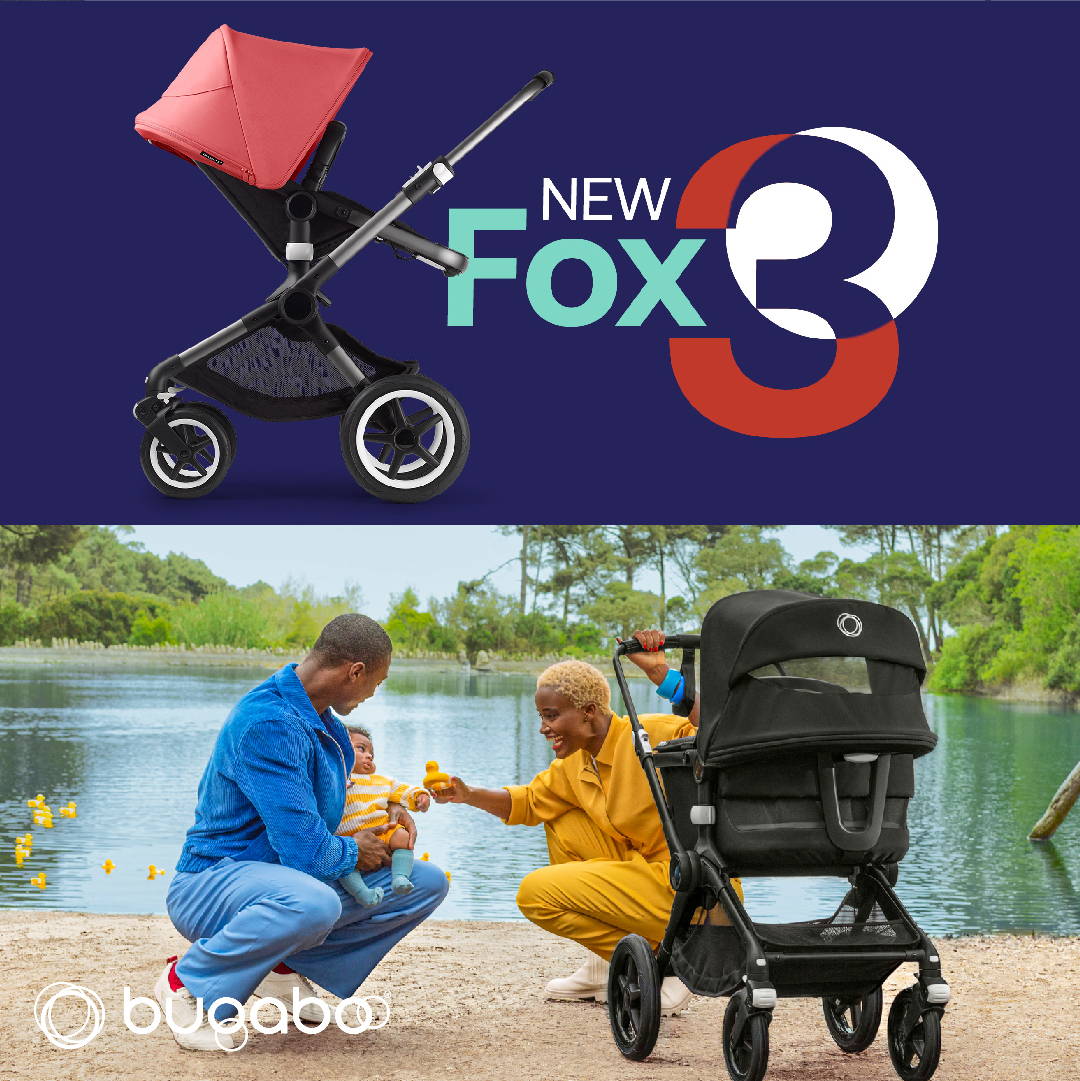 Bugaboo Fox 3 Complete
The Ultimate Terrain Stroller
The ultimate comfort stroller for any terrain. Bugaboo Fox 3 combines a premium look with more than 20 years of innovative stroller design, featuring advanced ergonomics. The new bassinet design with a breezy panel offers optimal airflow for even more comfort for your baby.
Top Properties
1. The innovative ergonomic design proactively supports your baby's development and ensures maximum comfort.
2. Unique 4-wheel suspension for a smooth ride on any terrain for you and your youngest co-pilot.
3. Incomparably easy to push and effortless to steer - for the zigzag course of life.
4. The perfect bike size for relaxed, bump-free walks
5. Exciting new style options with which you can completely personalize your stroller with current colors and chic details
Go further than you ever imagined. The ultimate comfort stroller for any terrain just got better.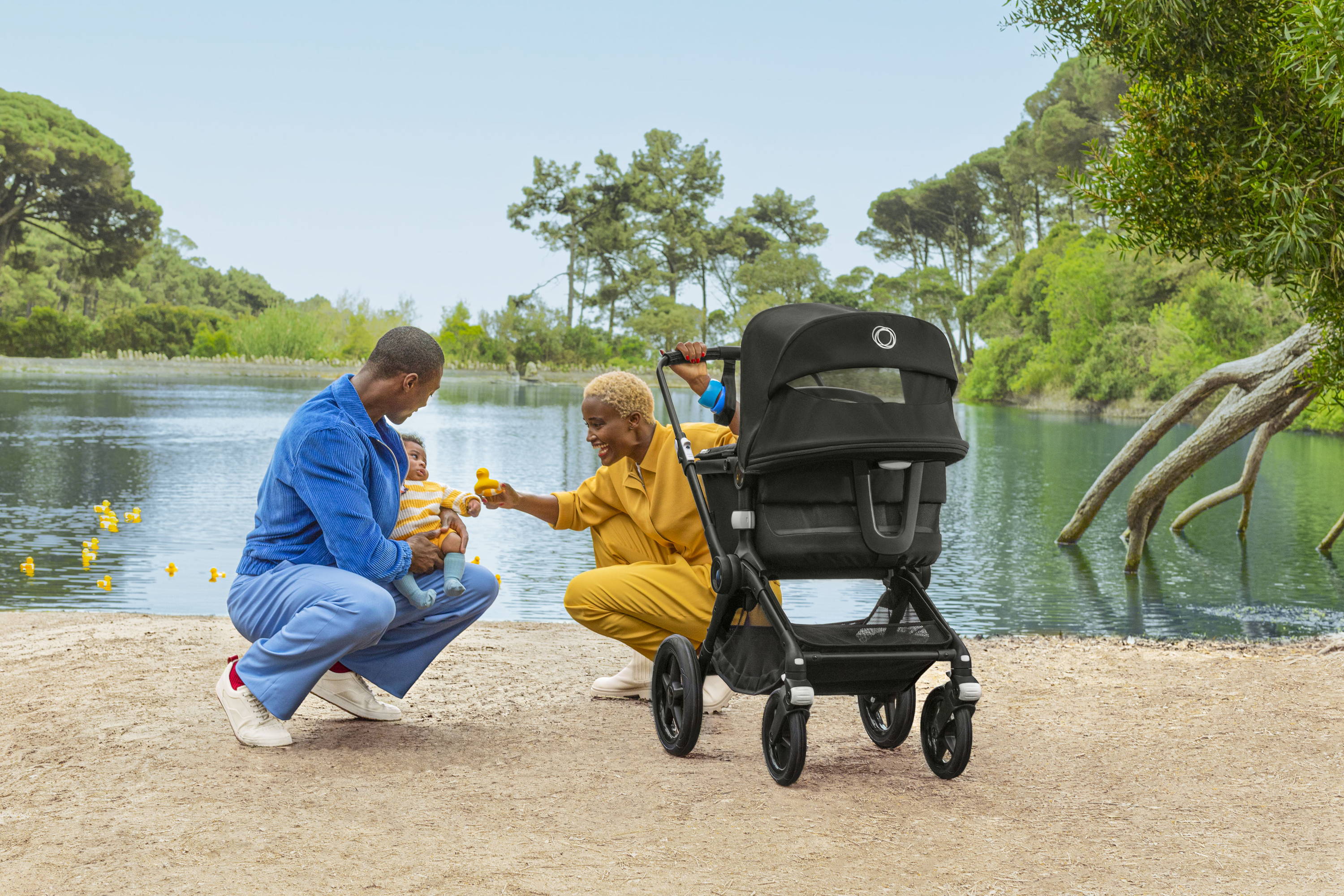 Everything your child needs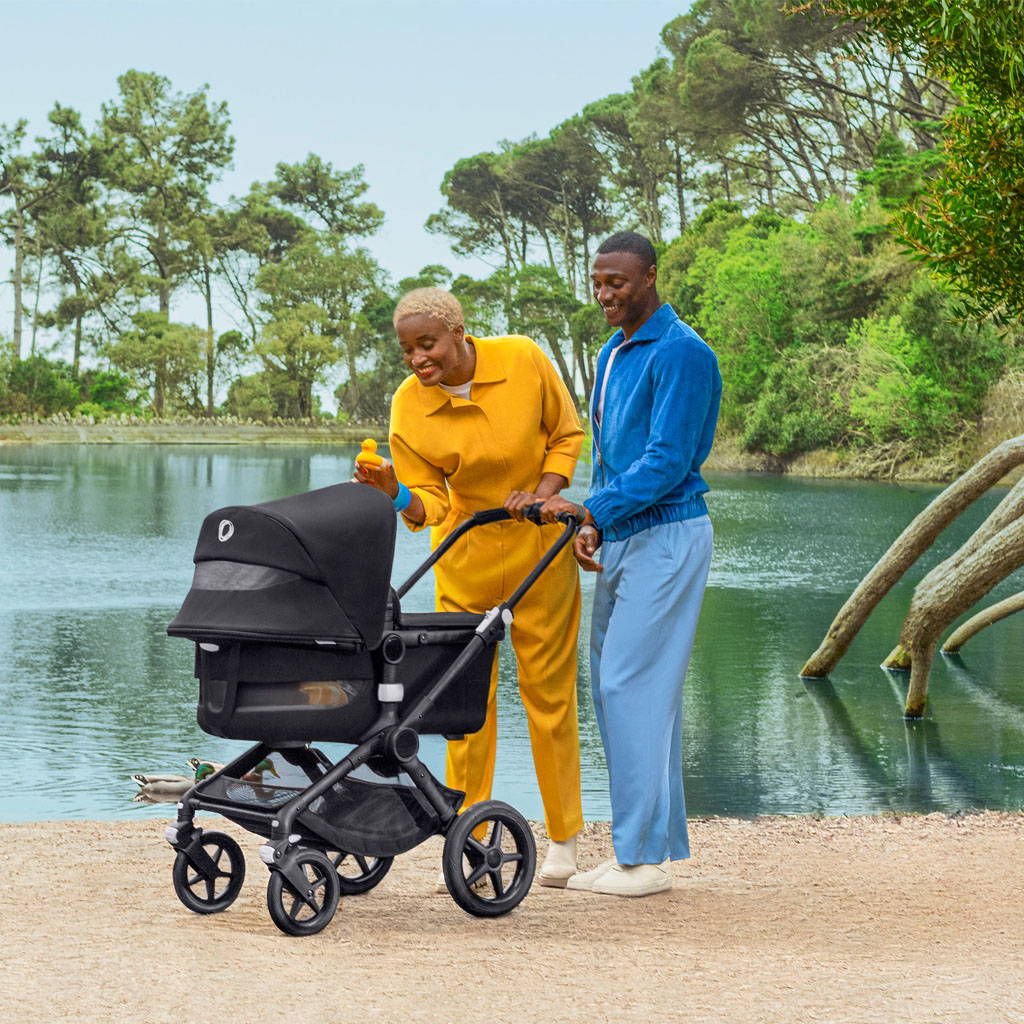 Nice and cozy from day 1.

The new carrycot with ventilation windows keeps your child cool in the heat so that they can enjoy their discoveries in full comfort. Hello world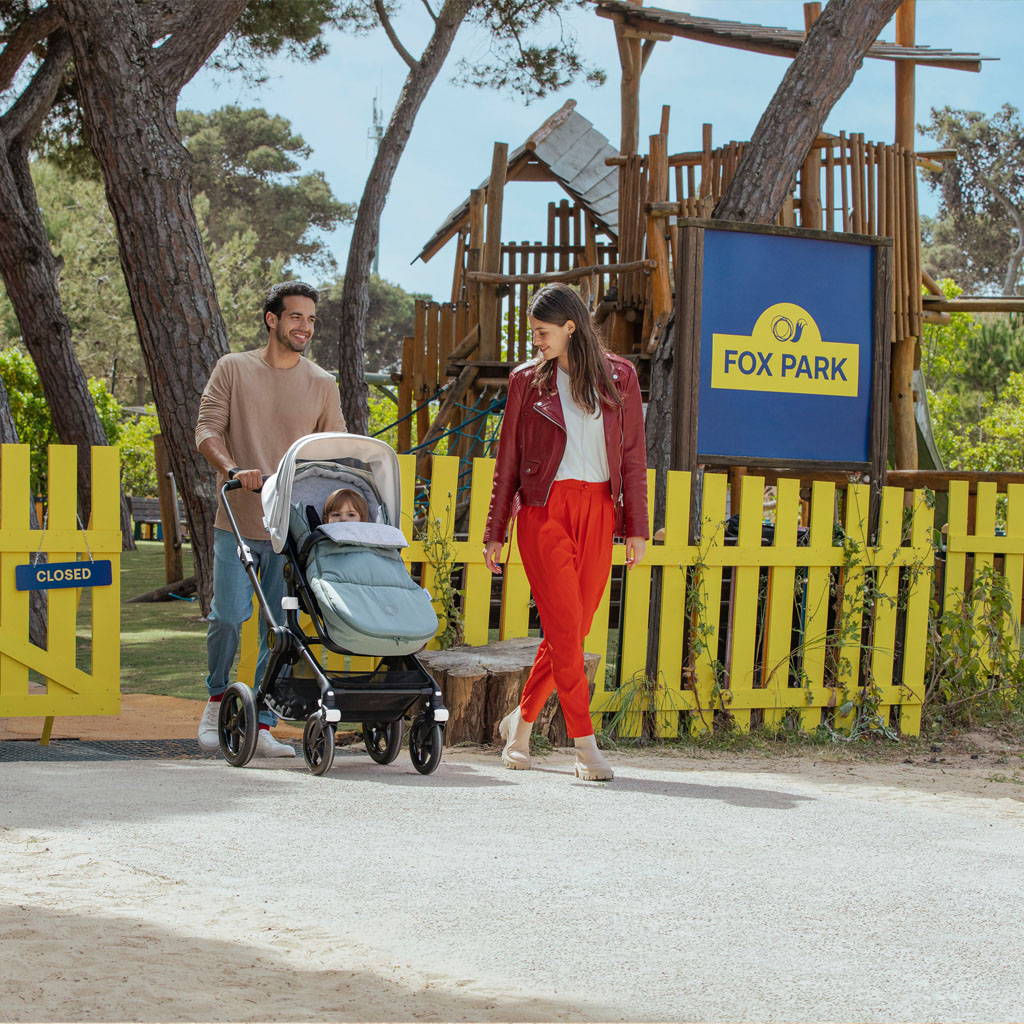 Longer naps no matter where you go

The fully ergonomic seat design means ultimate comfort for your baby while proactively supporting their development.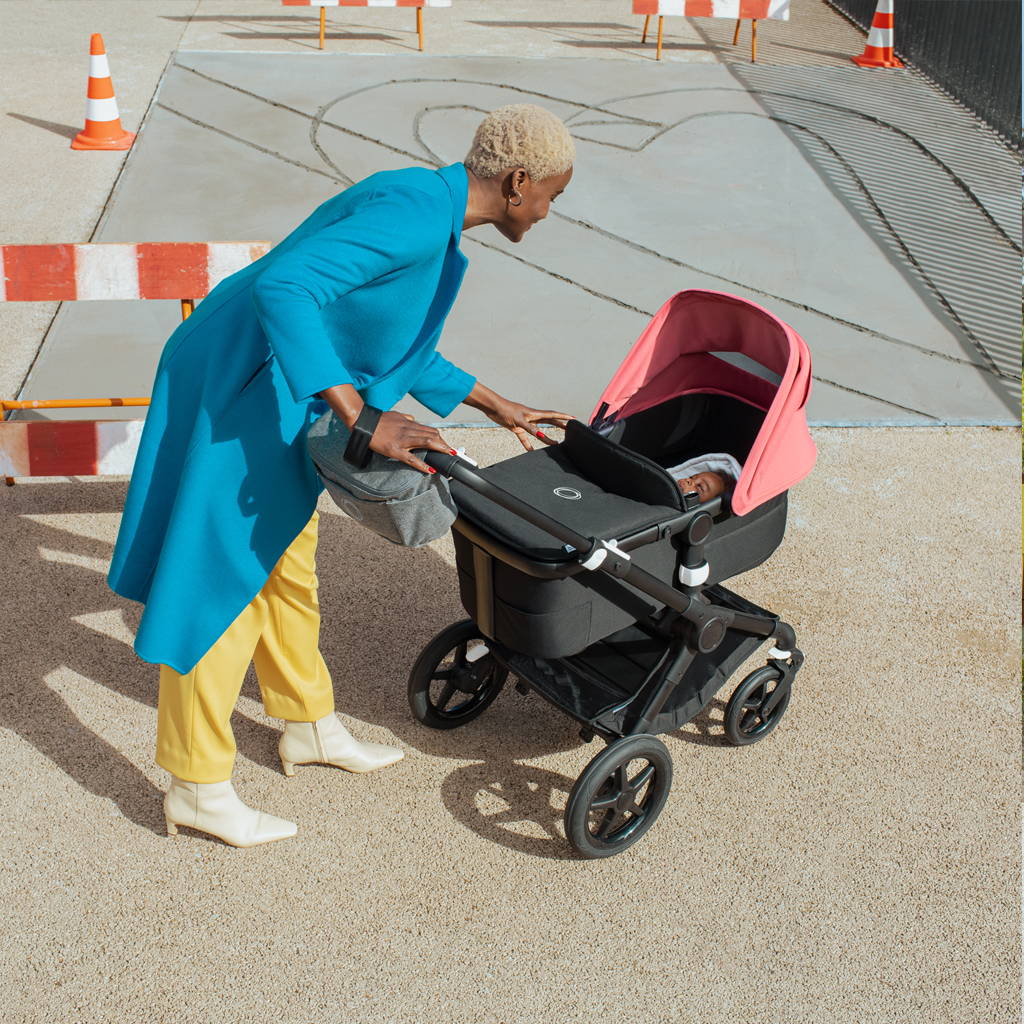 Perfect look and soothing feel

The premium, soft-to-the-touch fabrics are gentle and perfect for your baby's delicate skin. Your baby will feel just as snug and comfy as when you're holding them.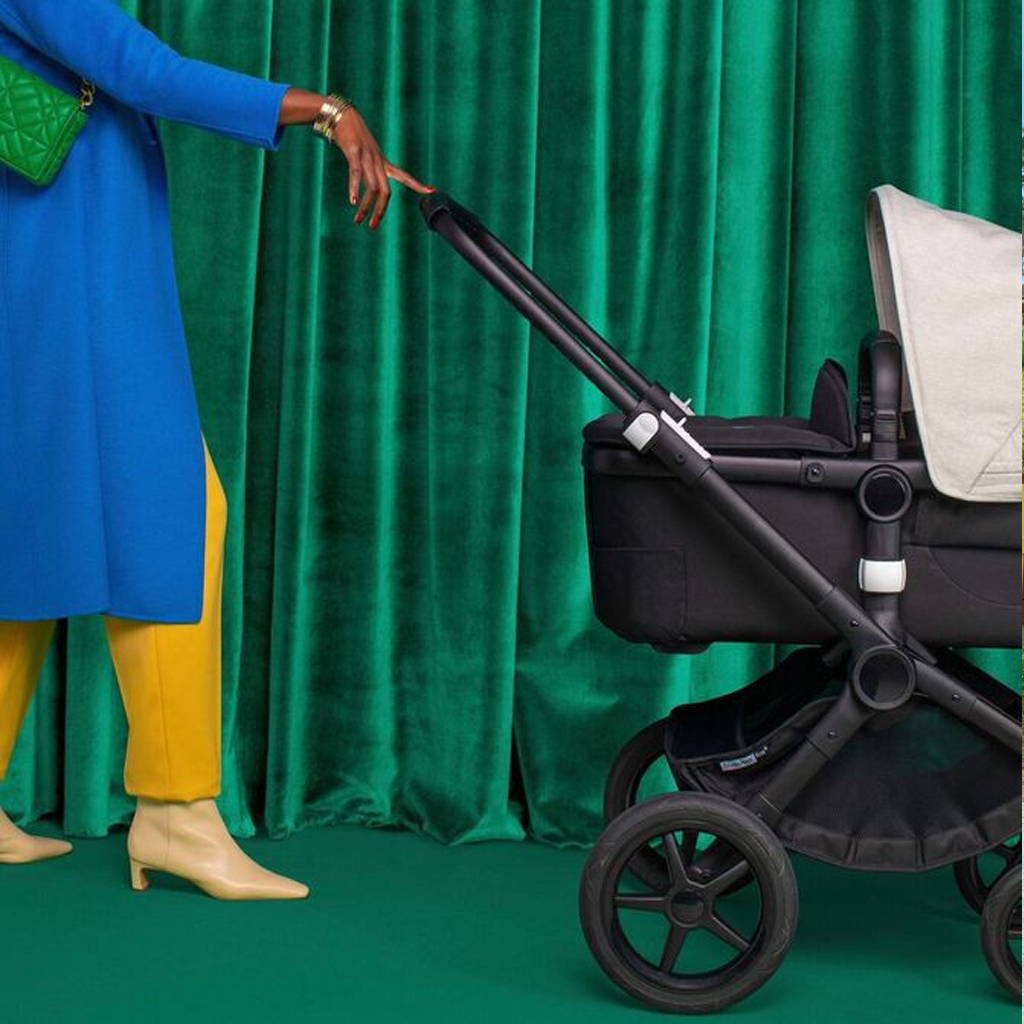 Comfortable strolls, also for you

A stroller that is easy to push with the tip of your fingers will change how you see comfort for good. With different settings for going out with your newborn or toddler, you'll be always ready to go.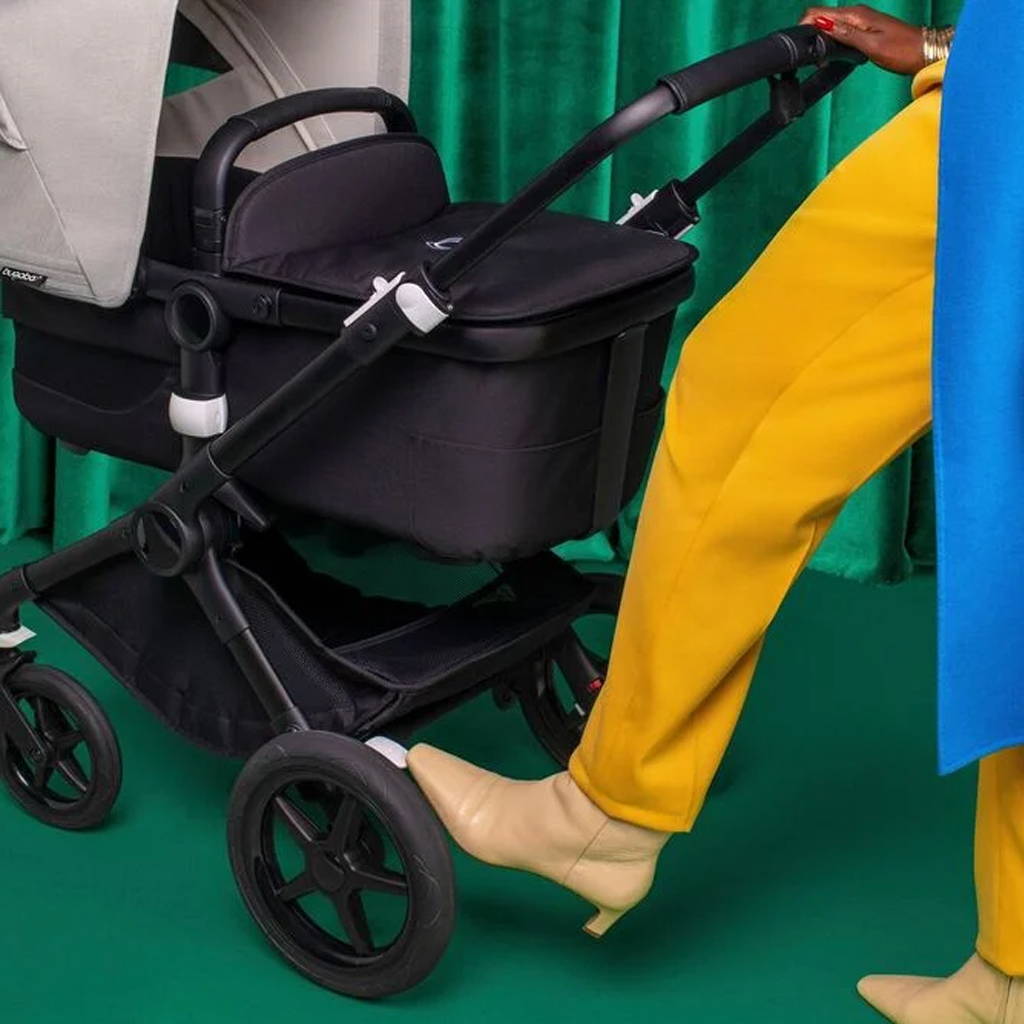 Unmatched maneuverability

You'll be always in control and ready for any adventure. The groundbreaking, advanced suspension will help you be prepared for all twists and turns life throws your way.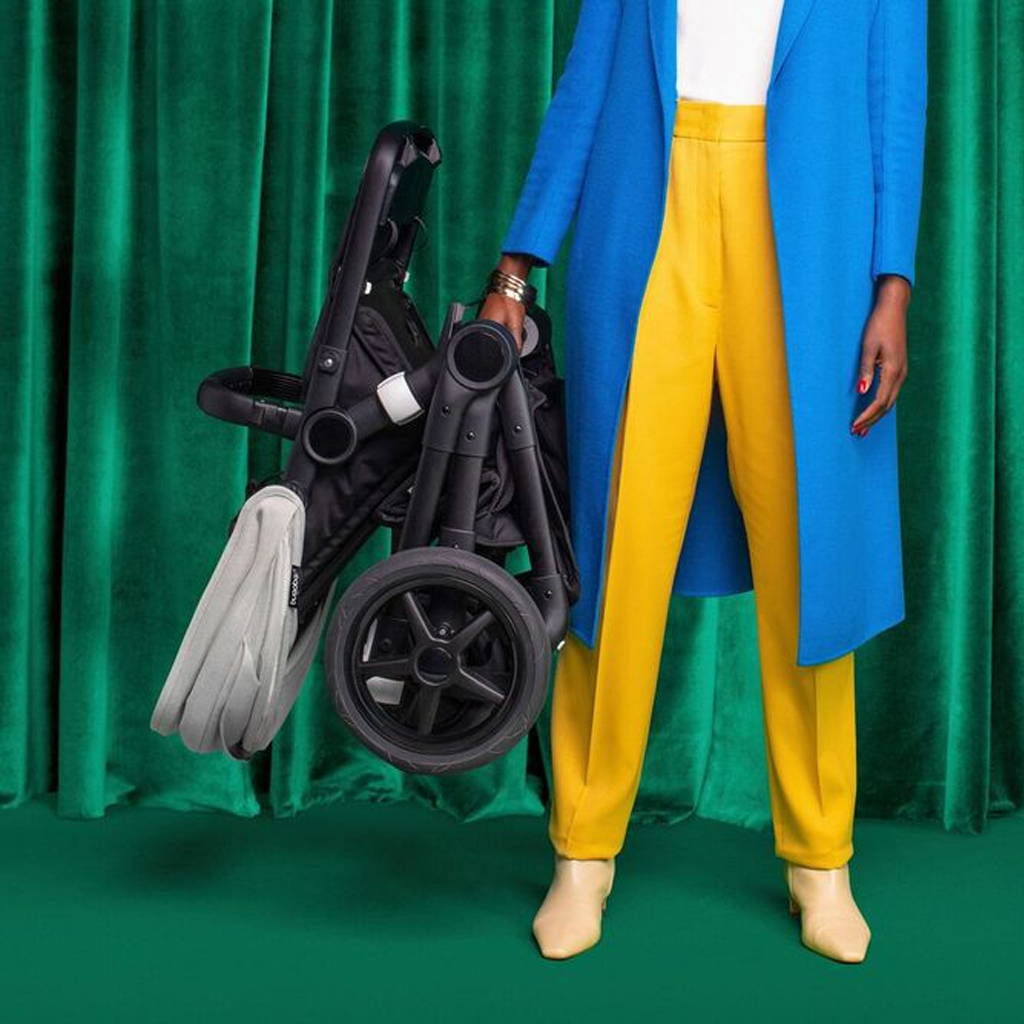 Nimble & strong

All the comfort you need in a full size stroller with an ultra compact folding option. This makes Fox 3 super easy to store at home or on the go. A featherweight champ with heavyweight power!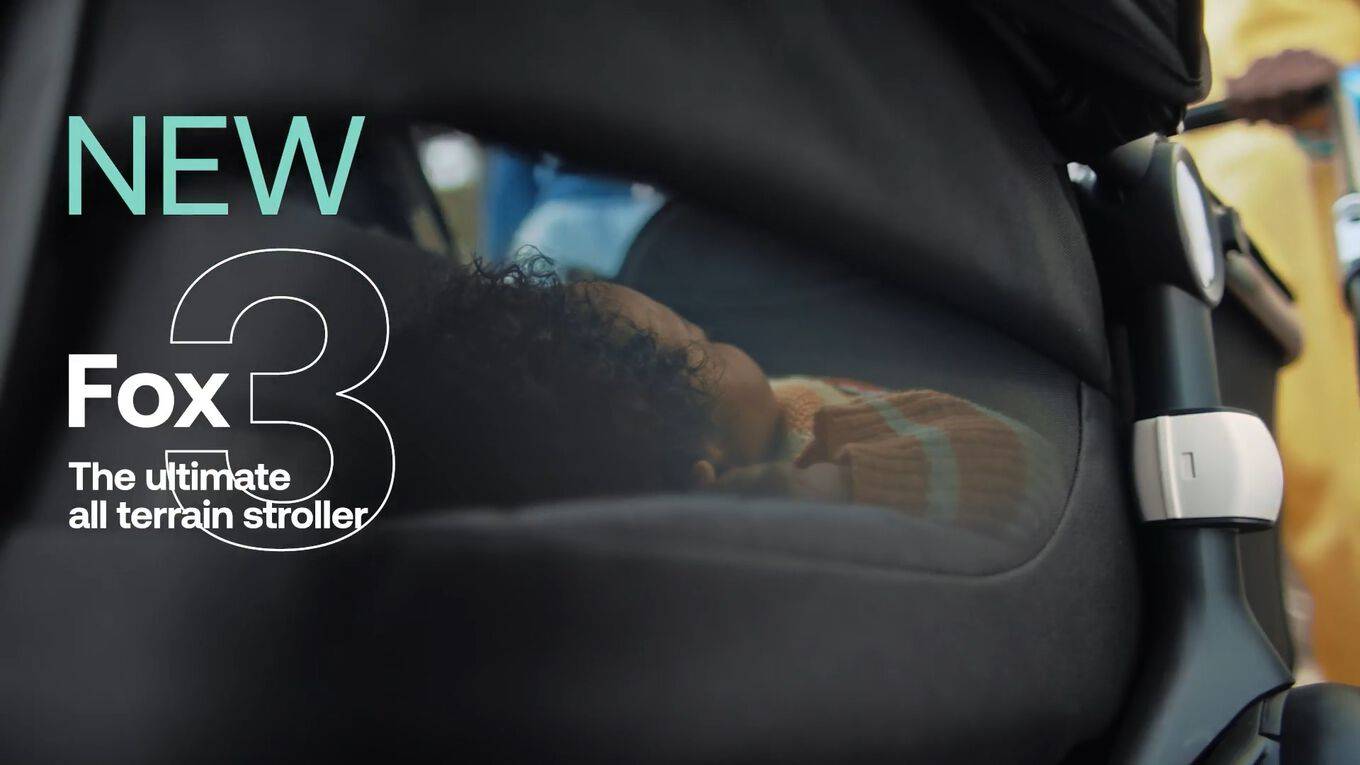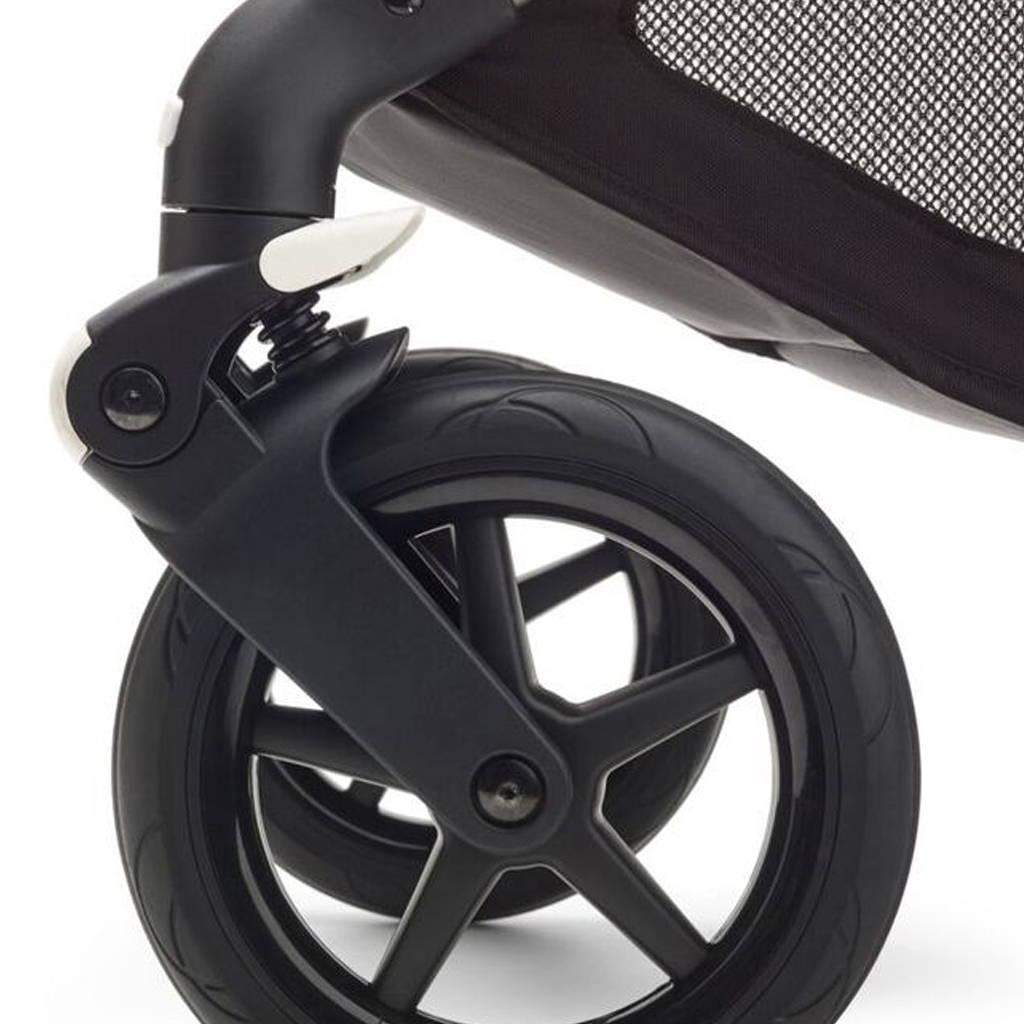 Groundbreaking 4-wheel suspension
For smooth, bump-free rides every step of the way.
Combining 20 years of smart design and rigorous testing, this stroller offers you the best and lightest push ever. It features a unique chassis design and large puncture-proof wheels so that you can easily steer it with one hand through any terrain.
Maximum safety and comfort
No hassle to buckle and unbuckle, and ready to go in no time!
Our super-soft shoulder pad harness has a 5-point buckle so that each strap can be secured independently. It's so easy to use, and you'll be ready to hit the road in a matter of seconds!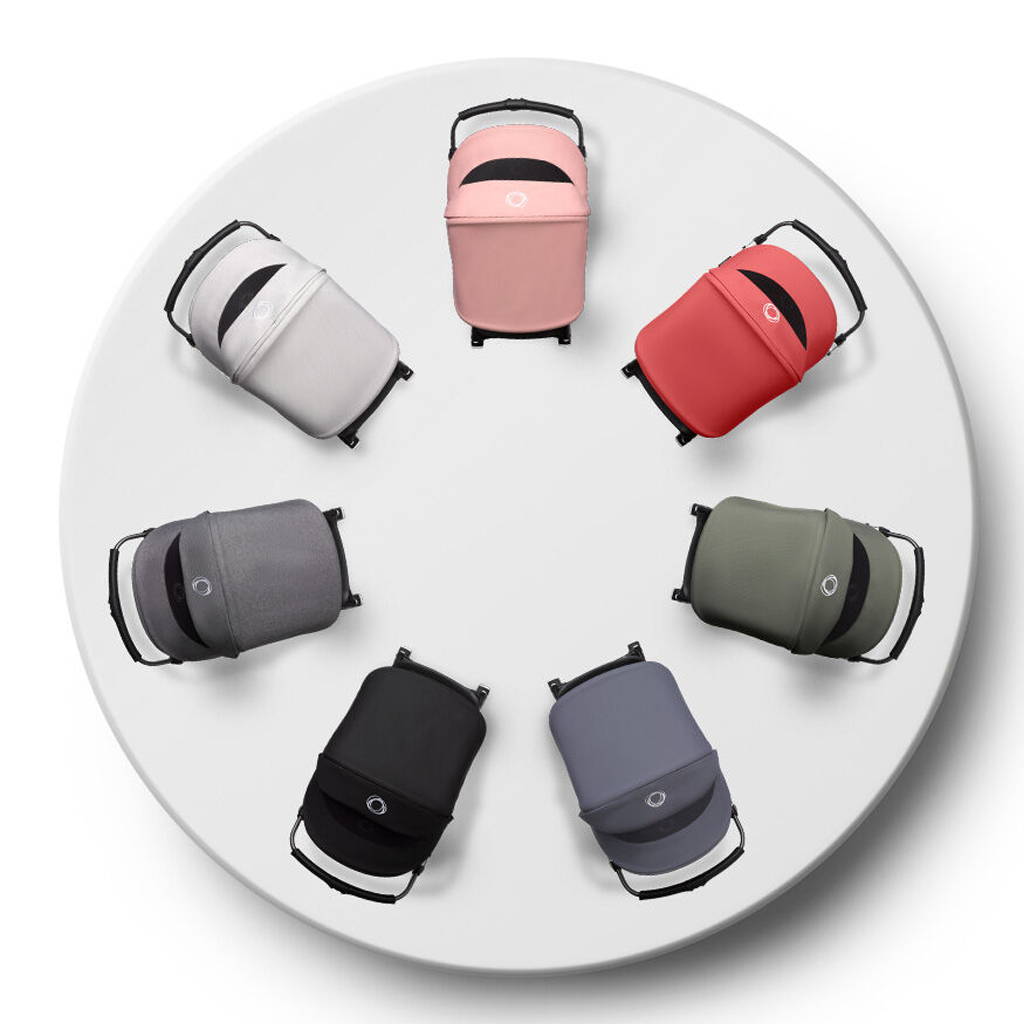 Design to impress and match your style
Discover our new range of vibrant colors and sleek neutral tones.
Innovative soft-to-the-touch fabrics – the updated fabrics are water repellent, durable, and soft to touch. All fabrics give you the confidence they'll last for generations while offering the best comfort for your child.
Age recommendation:
0 months - 4 years
Category: Comfort strollers for every terrain
Dimensions:
Min. - max.adjustable height of the push handle 88 cm - 108 cm
Capacity:
In the undercarriage shelf - 10 kg / 35 liters
Folded up:
Can be folded up compactly in two parts - 86 x 52 x 34 cm (L x W x H)
One-piece and free-standing collapsible - 47 x 60 x 90 cm (L x W x H)
In use:
Lowest position of the handlebar - 105 x 60 x 88 cm (L x W x H)
Highest position of the handlebar - 104 x 60 x 108 cm (L x W x H)
Care instructions:
Washing and cleaning
All covers are washable at 30 ° C. Leather look handles: clean with a damp cloth. Always follow the exact cleaning and care instructions on the label.
Materials:
Internal and external covers, filling material -
100% polyester
Handlebar handles -
100% leather look PU
Mattress cover for the bathtub -
100% cotton
1. Seat cover
Easy to attach to the seat frame. With extra padding for a comfortable ride.
2. Sun canopy
Even better design, including breathable inserts and peekaboo windows.
3. Carrycot cover
Easy to attach to the seat frame. For a comfortable ride for your newborn. With storage pockets on the front and a new airy mesh insert for optimal ventilation.
4. Stroller base
The basic construction and assembly parts that you need to assemble the stroller. Included are the frame, seat and bassinet frame, carrying handle and handles as well as the rain cover.
Frequently asked questions
What are the folded dimensions of the Bugaboo Fox 3?
The Bugaboo Fox 3 is 33.8 x 20.4 x 13.4 in when folded in two pieces and 18.5 x 35.4 x 23.6 in when folded in one piece.
What's the width of the Bugaboo Fox 3?
The Bugaboo Fox 3 is 23.6 in wide.
What's the weight limit for the Bugaboo Fox 3?
The Bugaboo Fox 3 can hold up to 50 lbs in both parent-facing and world-facing positions.
Are the new Bugaboo Fox 3 fabrics compatible with previous models?
The new Bugaboo Fox 3 sun canopy, bassinet and seat fabrics are compatible with the previous models Bugaboo Fox and Bugaboo Fox 2.
Is the Bugaboo Fox 3 suitable for overnight sleeping?
No, the Bugaboo Fox 3 bassinet is not suitable for overnight sleeping.