Posted on October 05 2022
It's Children's Day and time to let the kids go wild just for a little bit throughout the weekend!
Children's Day is here again once again on 7 October 2022! There are a whole host of activities both indoors and outdoors that'll keep the kids engaged throughout the weekend. From Science activities to bouncy castles, Halloween fun and visiting feathered friends, we've got them all right here.
Indoor Activities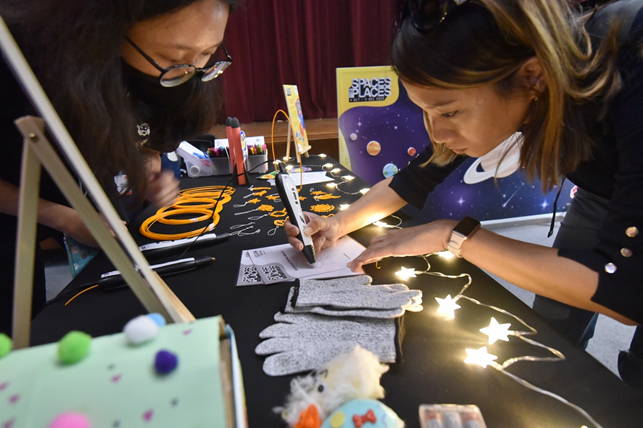 Organised by KidsSTOP, UNTAME STEAM Festival is a signature event that seeks to showcase creative approaches to Science, Technology, Engineering, Arts and Mathematics (STEAM) – based teaching and learning with a host of educational and sensorial experiences for children.
Open to public from 4 to 9 October at Science Centre Singapore, young learners will be able to explore Inner Space, Living Space and Outer Space via hands-on activities. Throughout the week, children, parents and educators can get their hands dirty at the STEAM PlayYard through fun activities like 3D printing your own astronau, building a mini town and launching your very own rocket. Back at the festival are also the Immersive Zone – where participants will be transported into a virtual realm of the animal kingdom - and Sensory Theatre - where thespians can help rookie astronaut Jo employ problem-solving skills to complete her mission. New to the STEAM Festival is the Toddler Zone, where little ones aged two to three years old can explore different seasons, discover about emotions, and participate in STEAM activities related to outer space and cyberspace. They can also join in a sensory trail specially curated by students of Republic Polytechnic or visit the Neighbourhood of Tomorrow art installation, a meaningful community project in collaboration with The Artground involving over 1000 kids.
UNTAME STEAM Festival tickets will be facilitated via SISTIC, with tickets priced at S$79.90 for a child (Age 2 – 6) and S$24.90 for an adult (Age 7 and up).
Dates: 4-9 October 2022, Tuesday - Sunday
Venue: Science Centre Singapore - Annexe Hall 3 & The Marquee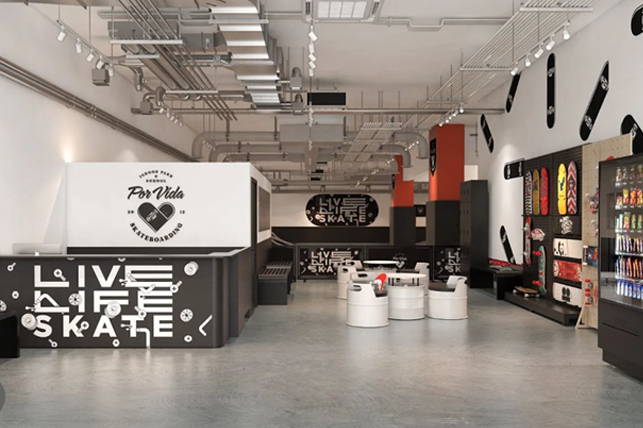 Singapore's newest and biggest indoor skatepark has just opened! The local skateboarding school's air-conditioned 6,708 square feet skatepark is located in the basement of GR.iD Mall along Selegie Road, round the corner from School of the Arts. Other than skateboarding, the park also welcomes rollerblading and roller skating, as well as other land board sports such as longboarding and surf skating. The skatepark is suitable for both skateboarding experts and beginners, with a capacity limit of 35 skaters and prices starting from S$15 for 2 hours. There will also be a dedicated skate school so both young and old learners can try the sport with the guidance of an expert. Professional lessons start from S$85 per session, with trial classes at S$45. Those without a personal board can also rent one for SG$10 each visit. Find out more here.
Venue: GR.iD Singapore, 1 Selegie Rd, #B1-11, Singapore 188306
Embark on a captivating journey with the Minions at Resorts World Sentosa! From now to 2 January 2023, the interactive exhibition A Minion's Perspective Experience, based on Illumination's Despicable Me and Minions, will allow fans of all ages to immerse themselves in the captivating world of the Minions. The interactive exhibition is over 1,400 square meters and features life-sized characters and thematic environments from the popular Despicable Me and Minions Films. You will get to experience iconic classic scenes from the films, test your skills in various games, take photos with memorable characters, walk through picture-worthy settings, and experience brand new content from the latest movie, Minions 2: The Rise of Gru.
Venue: Resorts World Sentosa Waterfront, 8 Sentosa Gateway #01-38/39/43/44. Grab your tickets here.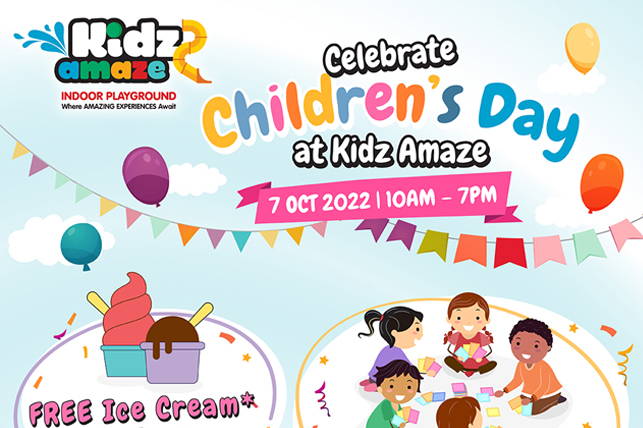 Celebrate Children's Day with SAFRA Kidz Amaze for oodles of fun for the whole family!
Little ones can enjoy FREE ice-cream and have fun playing old-school games such as five stones, pick-up sticks and more for a blast from the past! Plus, SAFRA members can earn 2x SAFRAPOINTS from 7 to 9 October 2022! More information here.
Venues: SAFRA Toa Payoh, SAFRA Jurong & Splash @ SAFRA Punggol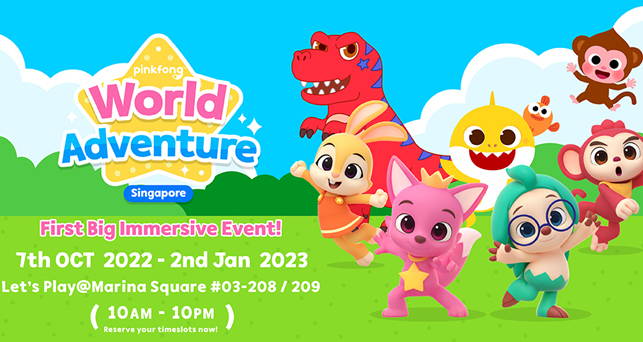 Ready for another spectacular adventure? Join Pinkfong, Baby Shark and friends as they explore the marvelous universe through fin-static song and dance. This is Singapore's first immersive event with over ten game stations, including motion interactive games, a soft playground and joyful song and dance. Travel around on a spaceship with Pinkfong, Baby Shark and friends as they venture to different worlds, like the Baby Sharkworld Reefville, Pinkfong Wonderstar and Pinkfong the Space Adventure. Ride with Baby Shark and Shark Family on the Spring Shark Rider, have a thrilling time with Pinkfong and Hogi as they sled down the grass, explore the universe on a spaceship and much more. Most importantly, take once-in-a-lifetime pictures with your favourite characters at the Meet and Greet.
Venue: Let's Play @ #03-208/209 - Marina Square, 6 Raffles Boulevard, Marina Square, Singapore 039594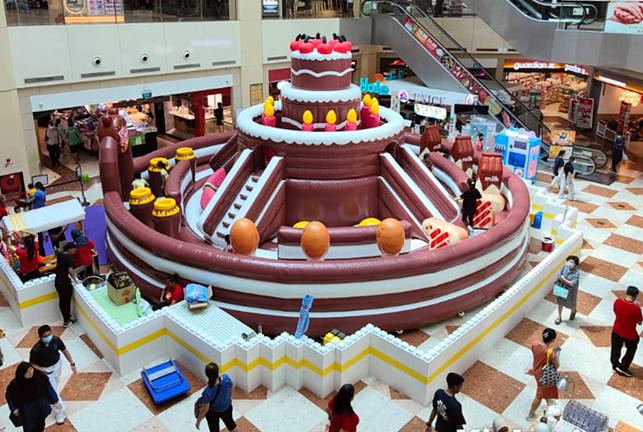 Kiztopia Friends will be heading to Boo Fest at West Mall from now to 9 October 2022! The fun's all out at Kiztopia Bouncy Land, indulge in a good bouncy time at the 'gardens' and 'bakery' with Mark, Drago and Bell! Don't miss out on outdoorsy sport inflatables at the Open Plaza too. Tickets are available at S$5 for adults or S$10 for kids, or as a bundle at S$9. Note that you will need to buy separate tickets for visiting the indoor and outdoor play areas. Get your tickets here.
Venue: West Mall, 1 Bukit Batok Central Link, Singapore 658713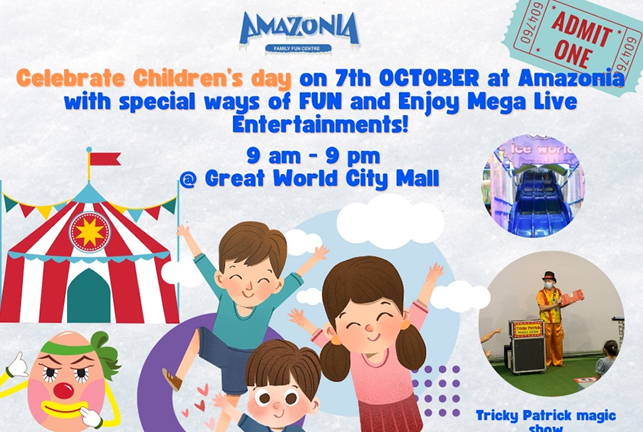 Celebrate Children's day on 7th OCTOBER at Amazonia with unique ways of FUN and Enjoy Mega Live Entertainment! Highlights include Sweetheart the Clown, Inflatable Game Booth, Face Painting, goodie bags and more! Book your tickets now on ticket.amazoniafun.com! Hurry, before the tickets run out! More information here.
Venue: 1 Kim Seng Promenade, #03-113 Great World, Singapore 237994
Deep Boo Sea @ S.E.A. Aquarium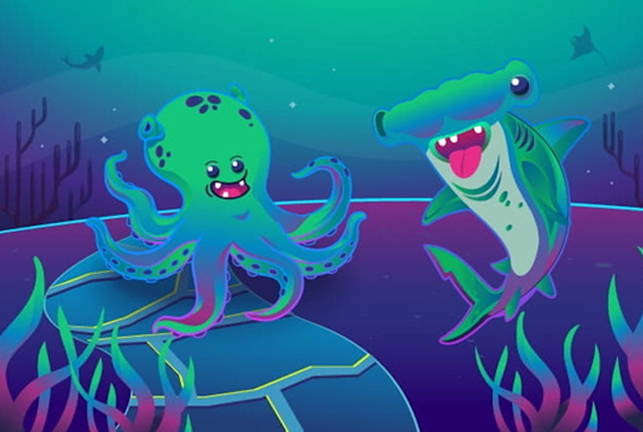 Come take a dip in the aquarium's spooky seas for a ghastly good Halloween. Join Count Mobula on an exploration of Singapore's first undersea neighbourhood. Discover surprisingly spooky secrets about our marine animals, go trick or treating, learn bite-sized facts with fun activities and say "boo" to our Skeleton Divers as they swim by for a devilishly delightful time. Wander through the undersea neighbourhood to gather sweet treats, meet mysterious marine animals, learn Quirky Facts and more. Snap selfies with our friendly mantas dressed in their Halloween best. Only on weekends and public holidays at 1.30pm, 3pm and 4pm. You can also wave hello to our Skeleton Divers at our Open Ocean Habitat. Daily dives at 4.15pm; dive feeds only on Tuesdays, Saturdays and Sundays. Get your tickets here.
Venue: 8 Sentosa Gateway, Sentosa Island, Singapore 098269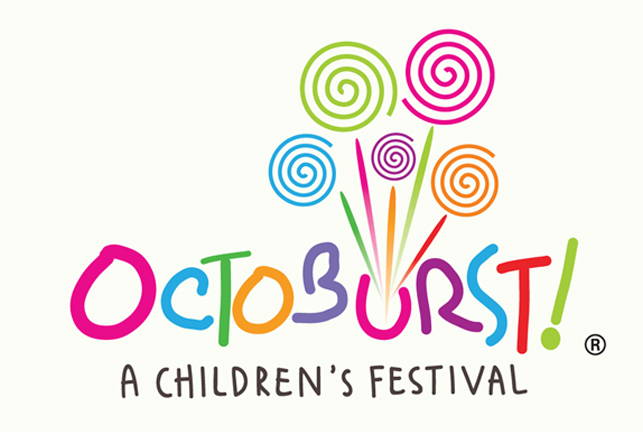 In conjunction with Children's Day in October, Esplanade presents Octoburst! – A Children's Festival – a festival that encourages artful play and fun for all. There are a whole host of activities including a meet-and-greet session with PIP. Under the guidance of the instructors, parents and kids of all ages can also learn simple and trendy dance steps while moving and grooving to the latest K-pop hits! There's also a sing-along session and self-guided craft! More information here.
Venue: 1 Esplanade Drive, Singapore 038981
Outdoor Activities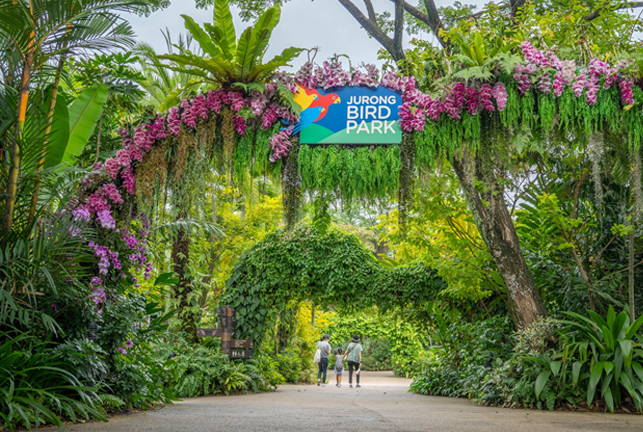 Come and relive your fondest stories of Jurong Bird Park and create more memories at one of Singapore's pioneer wildlife parks from now till 3 January 2023, as we embark on A Flight To Remember to celebrate Jurong Bird Park's legacy and rich heritage. Jurong Bird Park's last day of operations will be on 3 January 2023 but it's not goodbye, it's see you later! Head down to capture lasting memories at the park entrance with a re-creation of the park's old cuckoo clock tower, which doubles as a countdown timer to the park's final day of operations. Guests can also contribute their favourite memories of Jurong Bird Park to a 'living' Memory Wall at the Penguin Coast and look back on 51-years of history. Visitors can also bring a piece of Jurong Bird Park home, with limited-edition merchandise such as Jurong Bird Park-themed terrariums and medallions.
You are also invited to explore Jurong Bird Park through the eyes of Jurong Bird Park's dedicated team with a staff-curated trail and also look forward to the launch of a Nostalgic Signature Tour in November, where seasoned guides guide you through the park's storied history. Bookings for the tour will open on 19 October 2022. Also launching in November is a nostalgic dining experience with traditional pushcarts selling local hawker fare and carnival activities to raise the festive spirit. Get your tickets here.
Venue: 2 Jurong Hill, Singapore 628925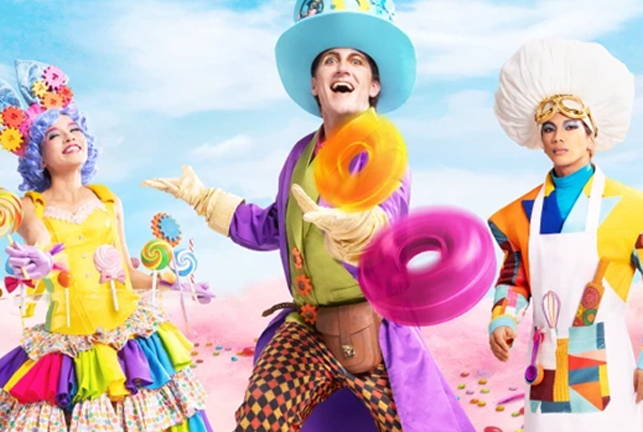 Get into the spirit of Halloween with our celebration for all ages at Universal Studios, Singapore. Join the Sweet & Sour Squad as they take you on a whimsical parade through the park or go trick or treating to meet Universal Stars dressed in their Halloween best.
Halloween Meet and Greets and electrifying performances are in store! You will get the chance to grab selfies with Illumination's Minion Monsters and Gru's Girls, and the stars of DreamWorks Animation's Madagascar. The Trolls will put on a rocking fun performance for all to enjoy. Sesame Street stars will be dressed in their brand-new medieval Halloween costumes, all ready for you to snap a pic! The park never fails to tie the theme with the tantalizing food and beverage choices, you will get to explore terrifyingly tasty bites throughout the park. Lastly, don't forget to come dressed in your favourite costumes, you may get to win a sweet experience with your favourite characters!
Family packages and ticket promotions are available here.
Venue: Universal Studios Singapore, Resorts World Singapore, 8 Sentosa Gateway, Singapore 098269
Credits: Freepik, Mandai Wildlife Group