Posted on January 16 2020
Looking for the perfect Chinese New Year outfits for your children? Motherswork enlists the help of three personalities, Jason Lee, Lucinda Zhou and Bee Rogers to style their favourite looks.
Jason Lee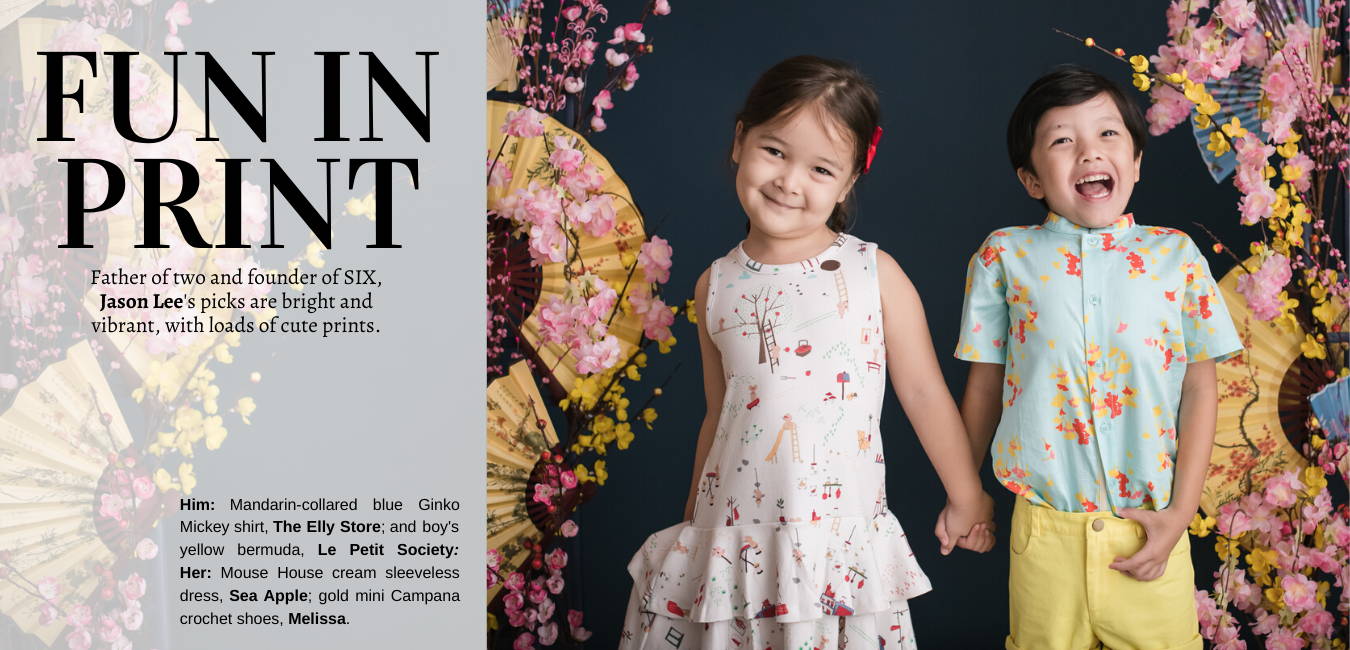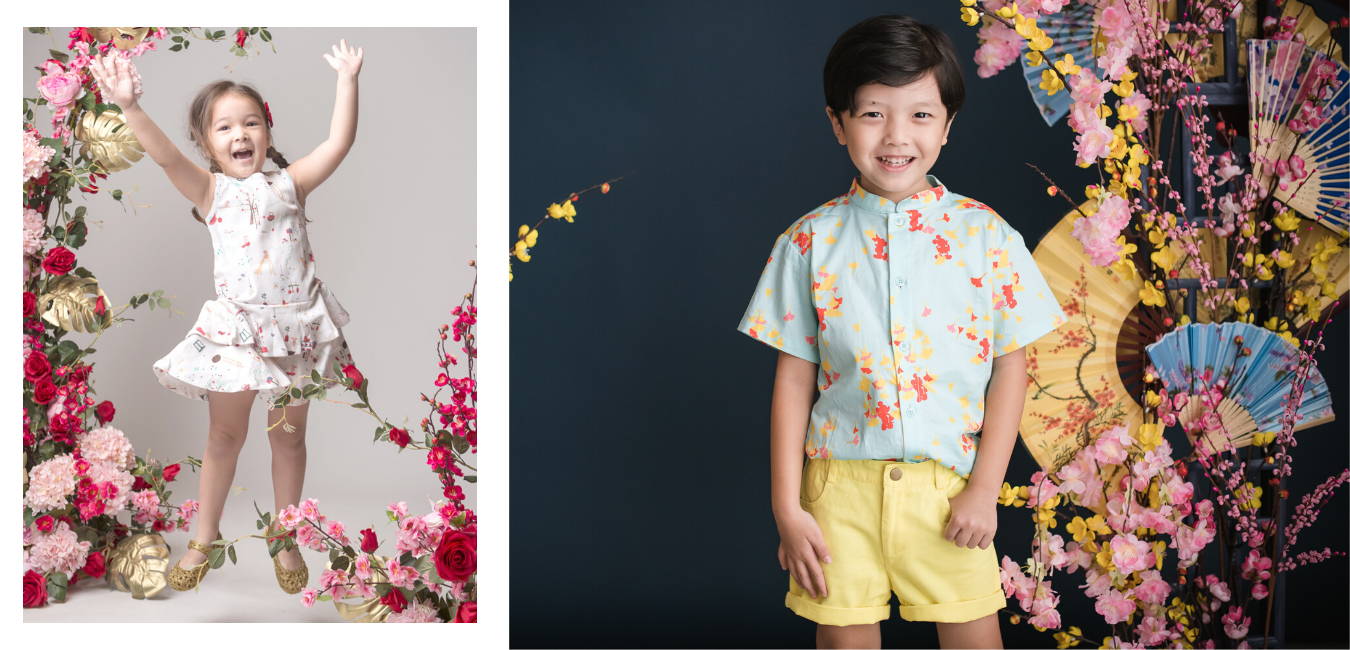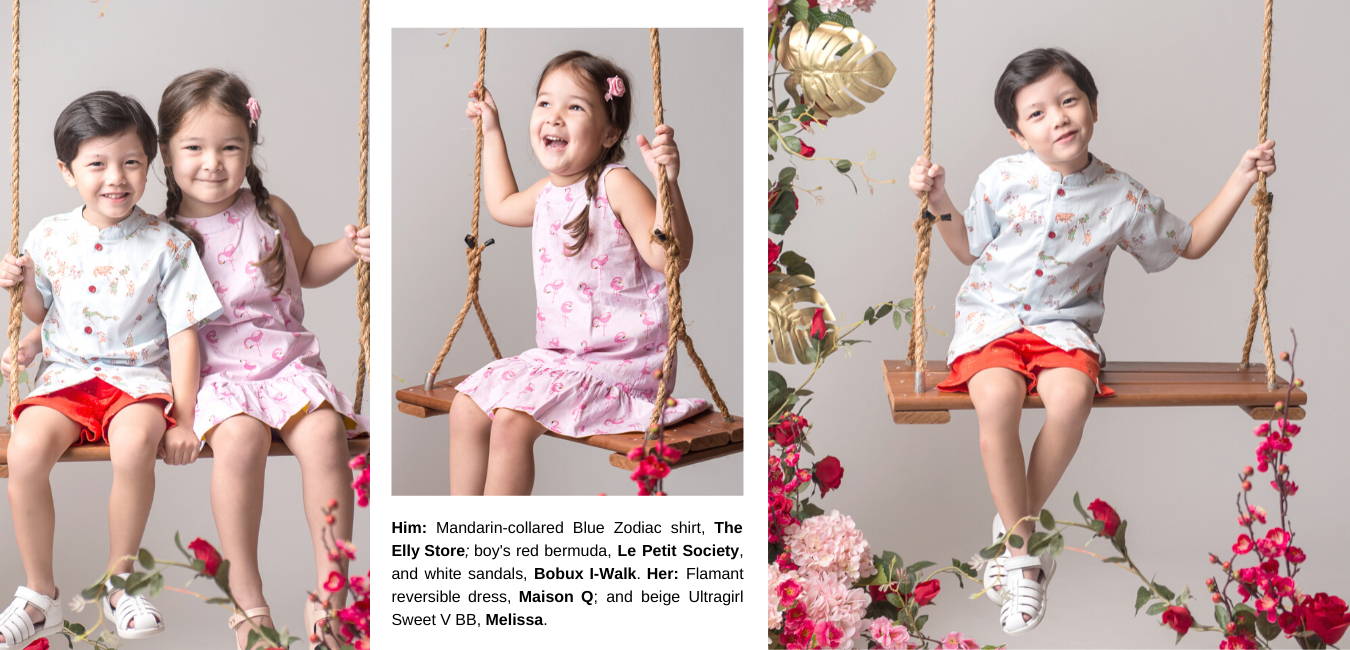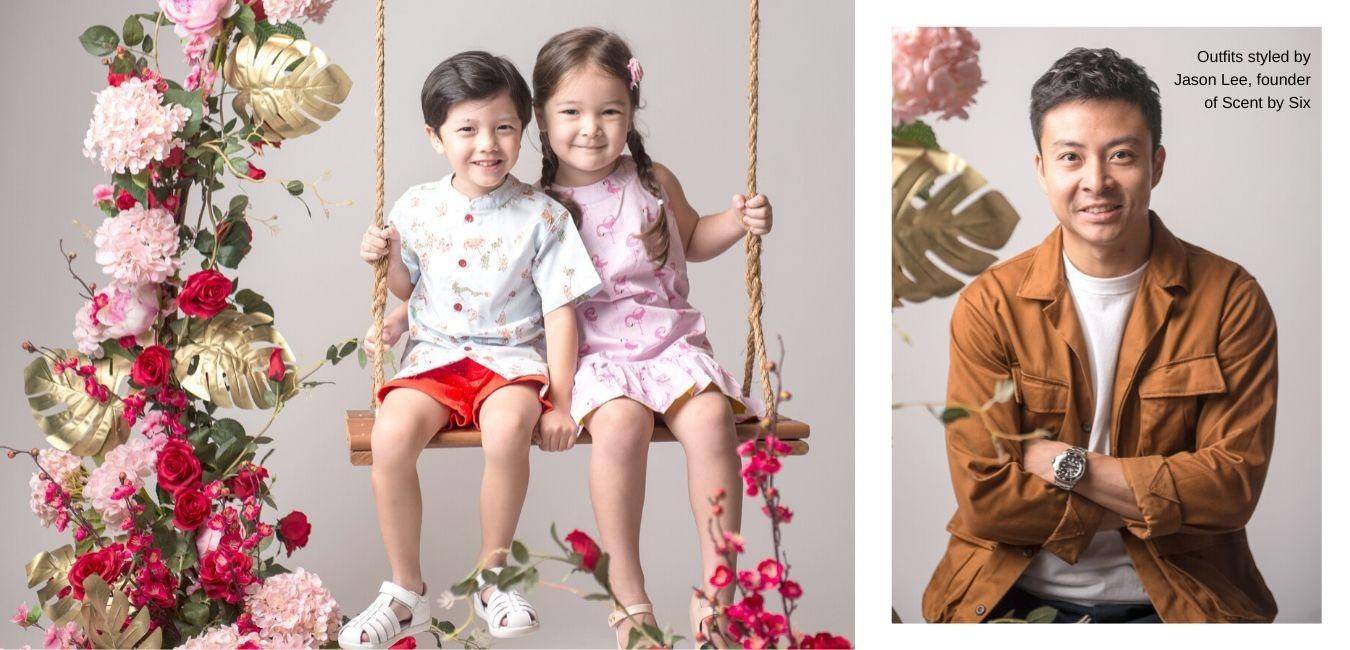 These outfits, styled by Jason Lee, feature mandarin-collared shirts from The Elly Store, bermudas from Le Petit Society, dresses from Maison Q and Sea Apple, and shoes from Melissa and Bobux.
For Jason Lee, founder of SIX, Chinese New Year is a time for reunion and a new start. Hence, not surprisingly, his favourite part of the festive season is when he has his reunion dinner with the whole family. Additionally, he doesn't believe in watching what he eats during the holiday, and will instead workout more in preparation for all the feasting. His favourite treats? Pineapple tarts and carrot cake made from scratch by his grandmother.
In terms of fashion, Jason's go-to look is norm core with festive hues like salmon pink or maroon. Of course, to complete the look is a bum bag to bring all the ang pows he has to give and collect!
Tips for managing the kids? Father of two adorable children, Jason suggests managing your own mindset, and acknowledging it's still going to be stressful, prepping them before Chinese New Year, and setting "their expectations right for good behaviour".
Lucinda Zhou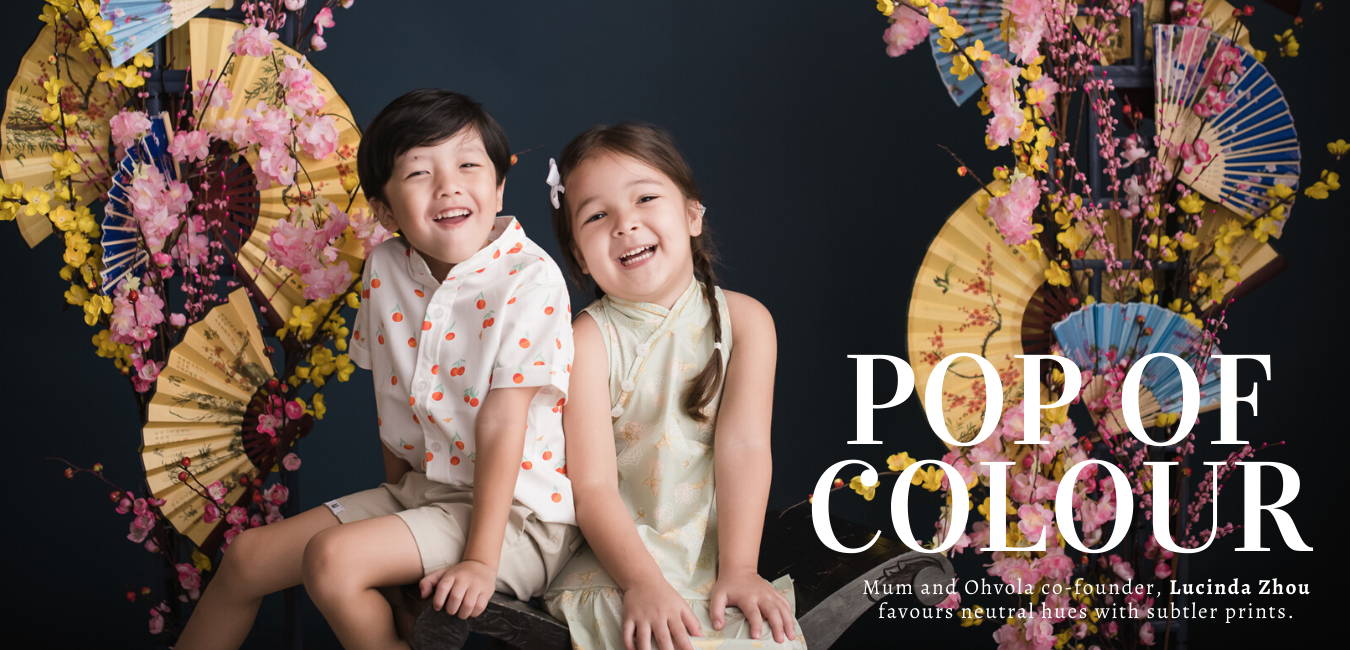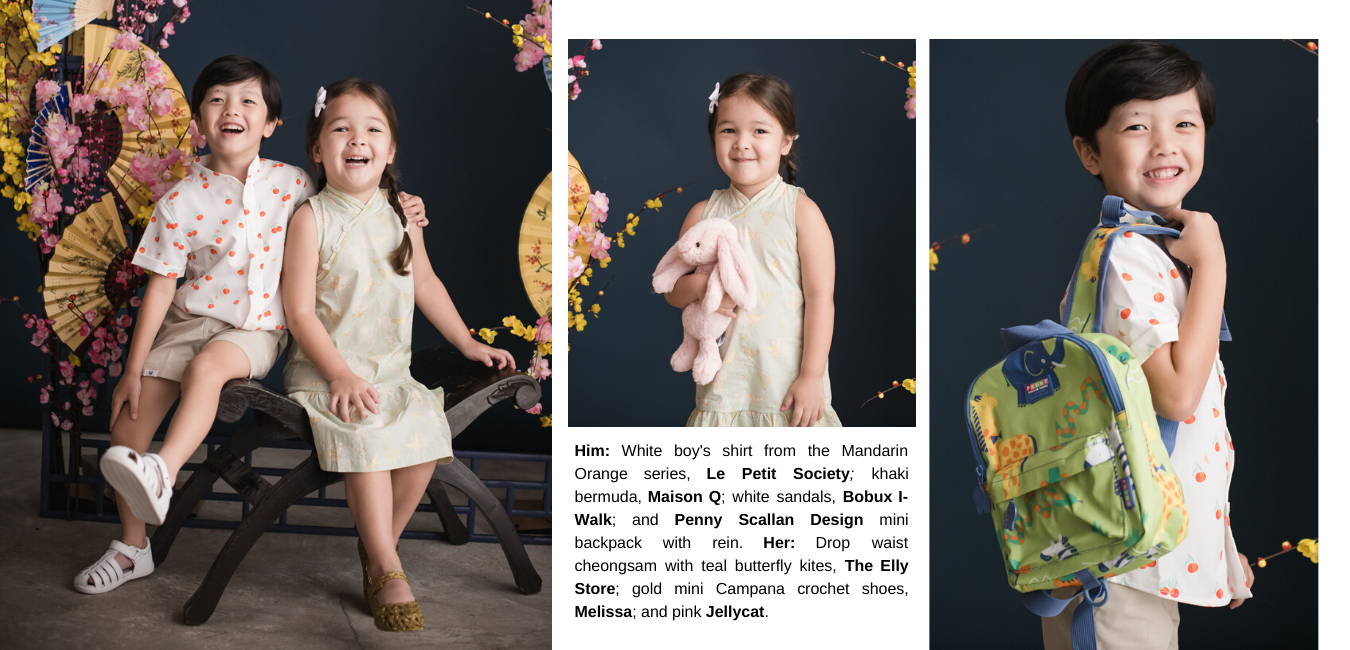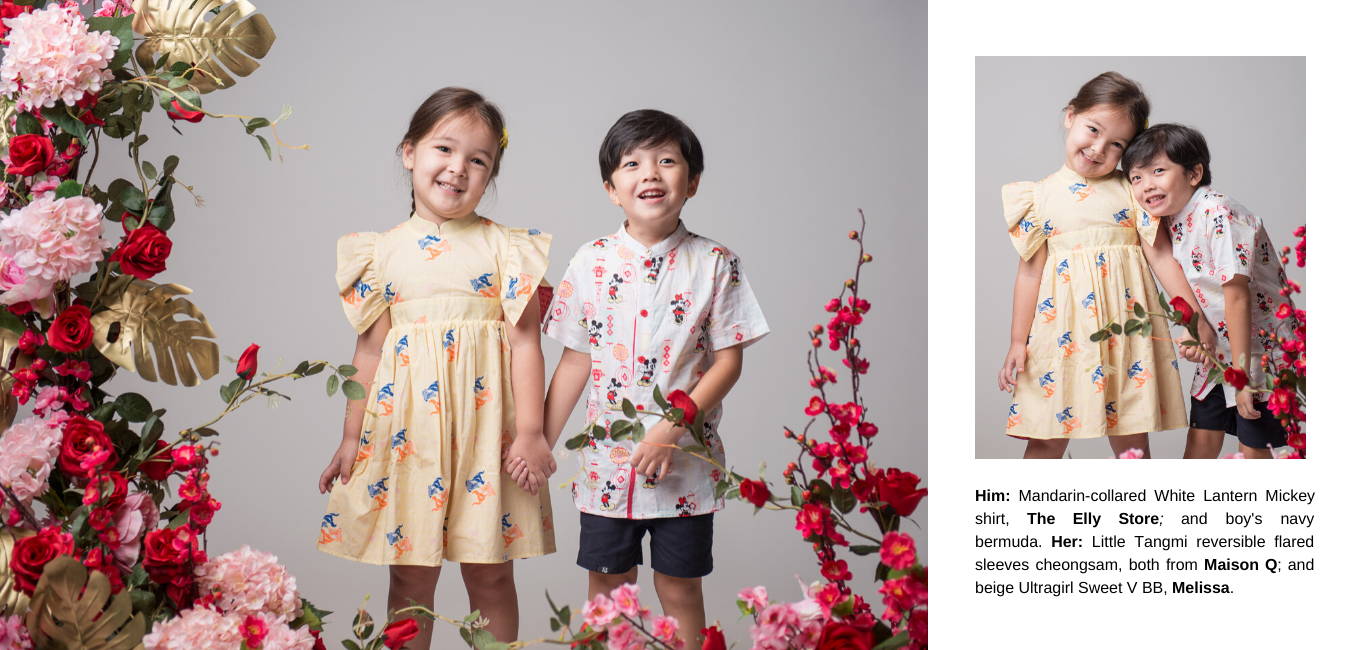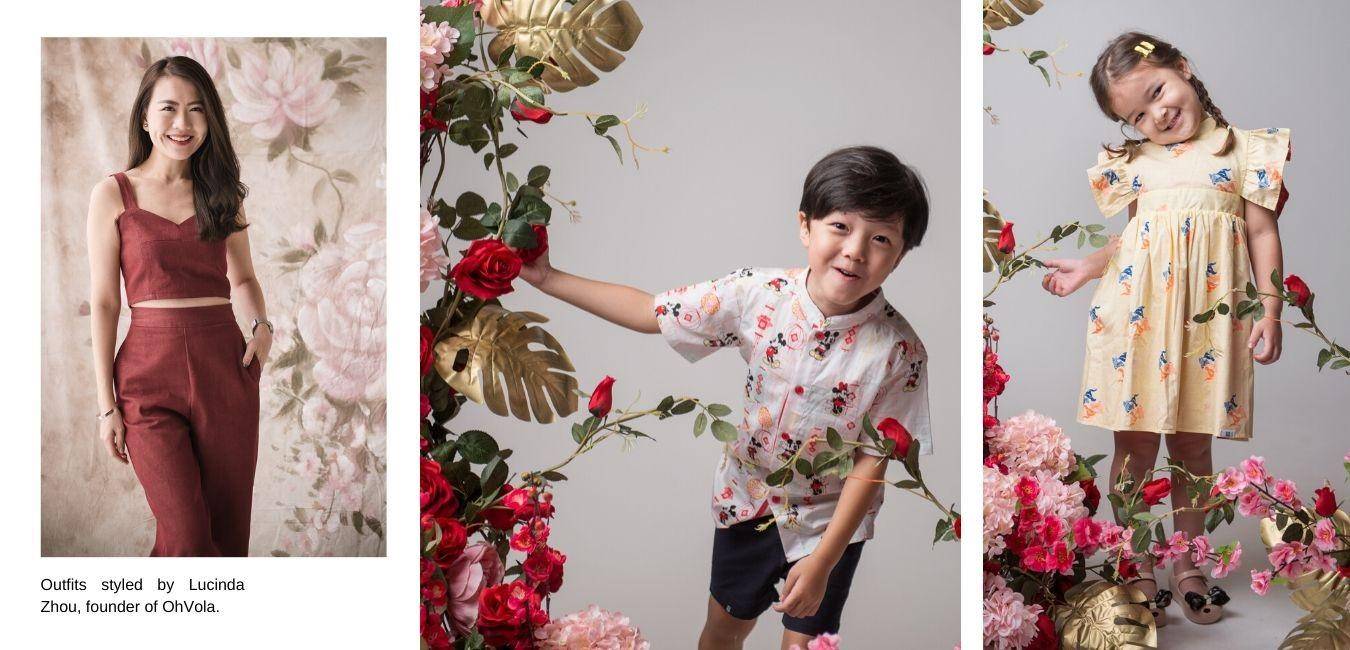 Lucinda's picks include a mandarin-collared shirt from The Elly Store, a shirt with mandarin orange prints from Le Petit Society, dresses from Maison Q and Sea Apple, Melissa shoes and Bubs 'n' Buttons hair accessories. Other accessories are from Penny Scallan Design and Jellycat.
Mother of an eight month old, and founder of fashion brand Ohvola, Lucinda Zhou shares that she's most excited about twinning with her daughter this year. Hence, she's also launched a Mini collection for girls one to four years old for Chinese New Year.
In terms of style, she favours "midi length dresses in shades of red and pink, paired with gold accessories", such as the gold bangle she only gets to wear once a year. She describes her style as both modern and feminine, where she balances her girly side with high street classics. While more partial to outfits with solid colours, she also does like pieces with muted prints. Other than picking out outfits, her Chinese New Year preparations also include spring cleaning and preparing the house to welcome their guests.
This festive period is a welcome break for Lucinda, who usually spends her working hours overseeing shoots, attending business meetings and checking on her store at Orchard Gateway. Thus, Chinese New Year gives her time to spend with her loved ones and feast on her favourite foods like her mother's 盆菜 peng cai (a traditional Cantonese dish) and kueh lapis.
Bee Rogers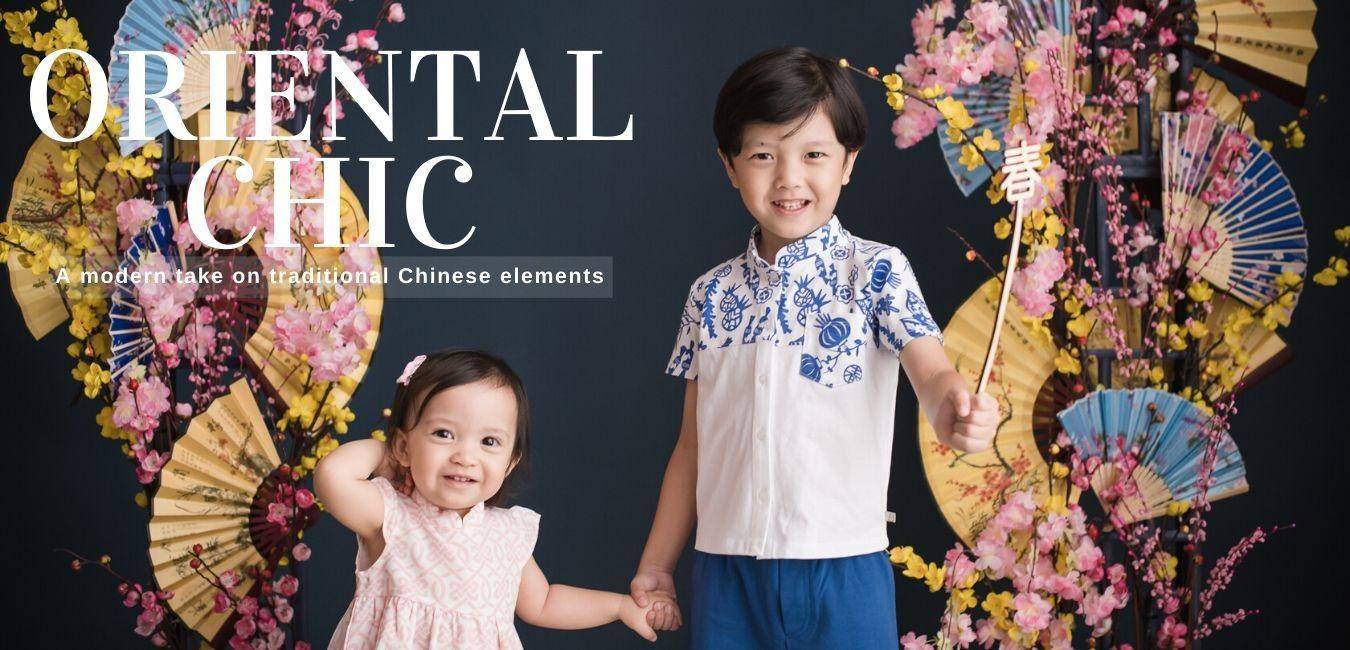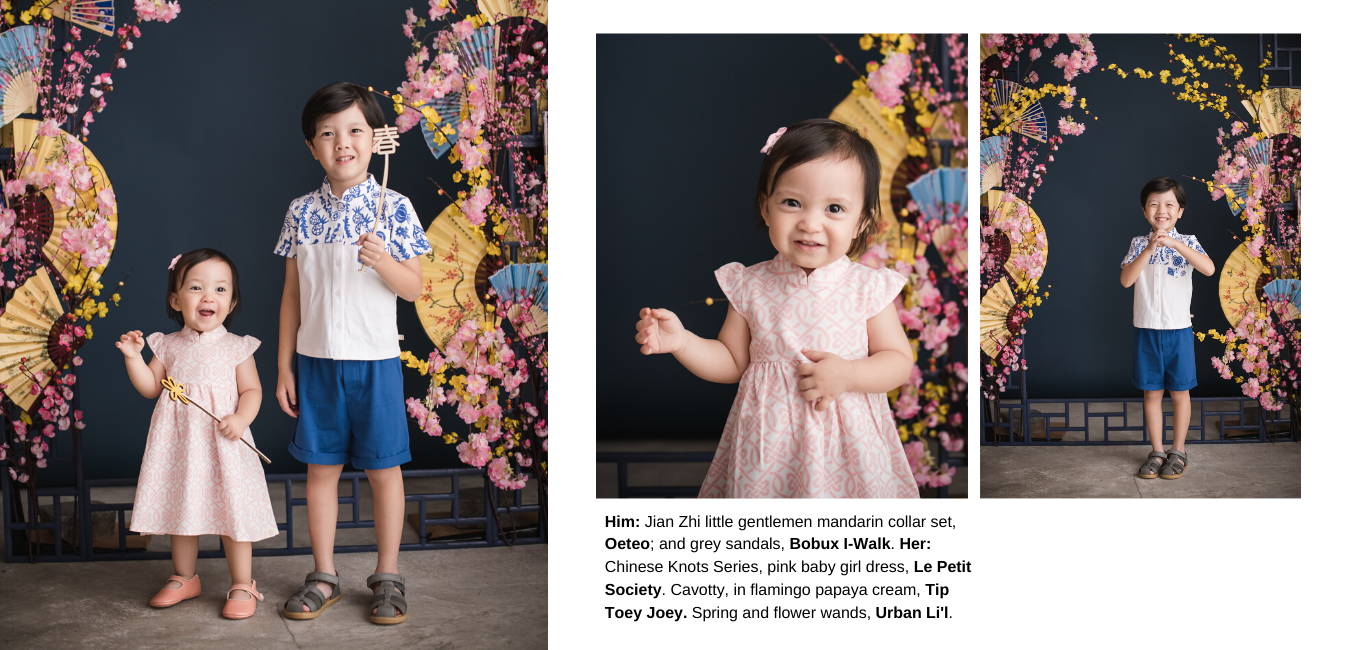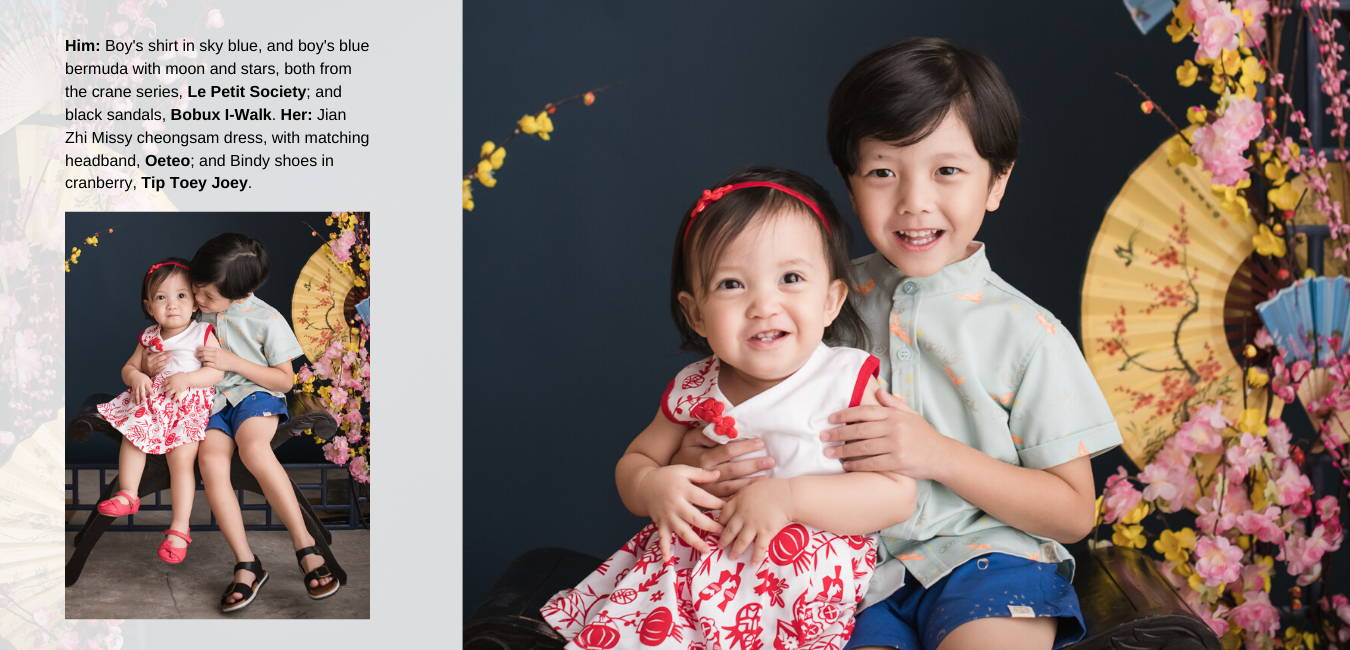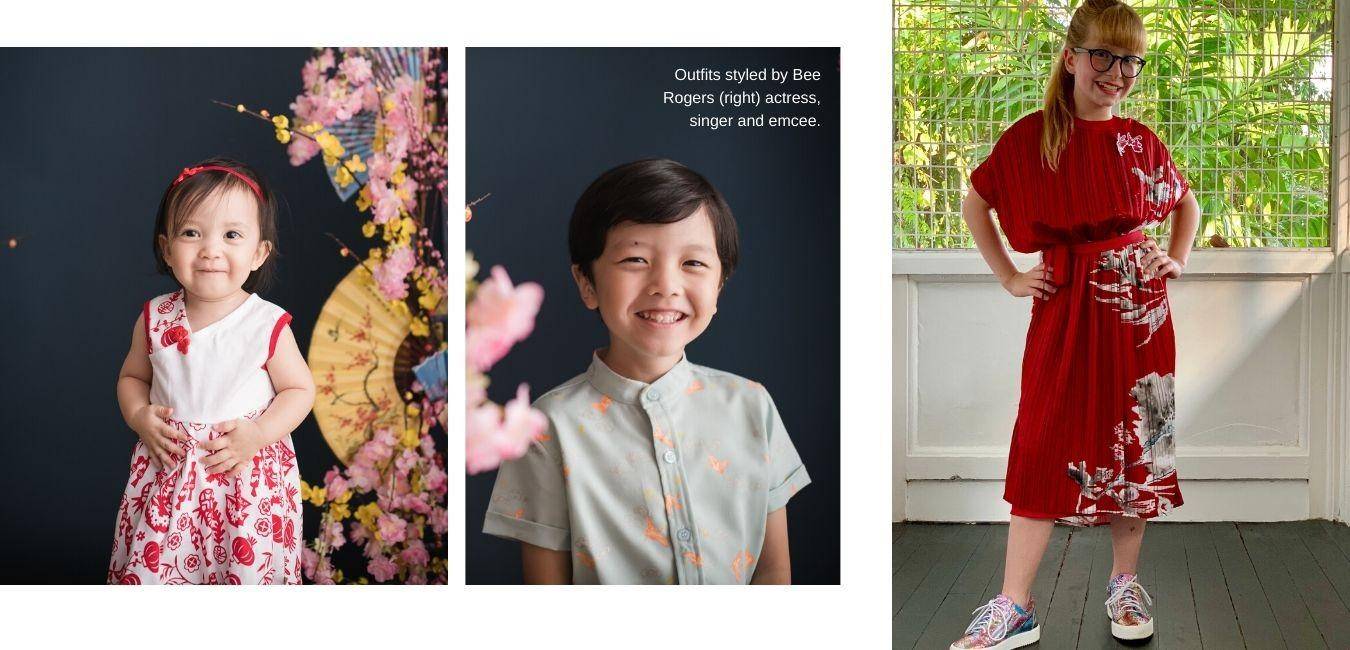 Bee's choices include outfits from Oeteo and shirt, shorts and dress from Le Petit Society. These are paired with shoes from Bobux and Tip Toey Joey. Spring and flower wands from Urban Li'l.
Although she's still in primary school, Bee Rogers already has an impressive resume. Her older sister and her are avid Mandarin enthusiasts, and can effortlessly recite poems and tongue twisters - feats that helped them become Internet celebrities in China in 2017. Moreover, she has acted in movies like Skyfire, and in productions like A Singapore Carol and Mama White Snake. Her latest endeavour is a Chinese New Year special on CCTV, where she sings and banters about the Monkey King.
Before Chinese New Year, Bee and her family decorate the house, buy orange trees and prep red packets for the other children. They then start the holiday by having a reunion dinner at a Chinese restaurant and visit their friends' homes over the next few days. These fabulous parties usually have loads of yummy food, lion dances, and if she's lucky, hong bao. Her favourite outfit is a modern style qipao, in colours like red, orange, yellow or pink, which she plans on accessorising with a Rat necklace and bracelet, "since this is the Rat year, and she is a Rat."
Many thanks for Studio Loft who took these amazing shots. View more of their photos here and book a CNY Mini Session, on 17th and 18th January (price $420 and $450 respectively). At the 20 minute shoot for up to four persons, or two adults and two children ($15 per additional person), choose from three Chinese New Year backdrops and two outfit changes. Families will get lightly edited digital files in 5R size. Additionally, at the Little Big Shots studio in Punggol Oasis terraces, you'll get a free sakura session (photos purchased separately, and subject to terms and conditions). Book by calling 6235 3696, WhatsApp 8189 3446 or email them.
CNY Preparation: Get ready by teaching your children these auspicious phrases, learning the steps for Yu Sheng and decorating your home.