Posted on September 02 2021
Expecting twins or expecting a second child? Try the Joolz Geo2, which offers a dual-seating option while keeping the same streamlined silhouette.
Thoughtfully designed, Joolz strollers are compact, easy to unfold and manoeuvre single-handedly. Even better, the company fights climate change with sustainable practices in its office, fabrics and packaging.
Positive Design
Emile Kuenen, the founder of Joolz strollers, wanted them to perform well while also being stylish. While the strollers fully support babies' back and neck, the cot and seat's heights ensure you can easily reach your little one. Similarly, the easily adjustable handlebar can accommodate parents of all heights, so both you and your baby can have a comfortable stroll.
Joolz rigorously tests its products internally and with TÜV, Intertek and SGS before releasing them into the market. Hence, each stroller is of the highest standard and comes with a lifetime warranty.
Sustainability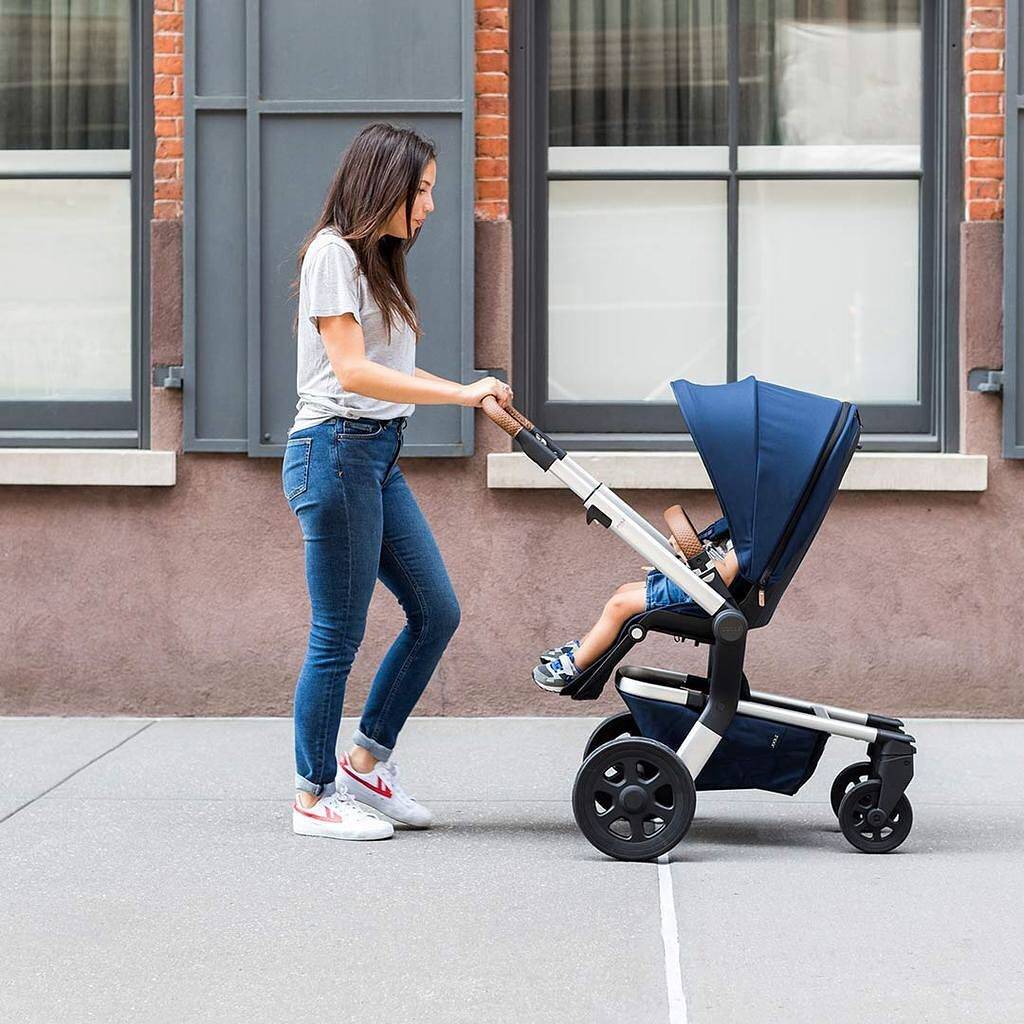 The Classic Blue strollers, namely the Joolz Geo² and Joolz Hub, feature fabrics made of recycled plastic bottles.
Furthermore, Joolz aims to positively impact the global environment through sustainable practices. For example, Joolz strollers use sustainable fabrics made from recycled plastic bottles. Ocean Plastic Project collects post-consumer plastic from the coastal areas, creating a new material especially for the Joolz strollers.
Additionally, the Joolz Essentials collection features heat-regulating and soft 100 per cent cotton fabrics. The Joolz office in Amsterdam also uses greenhouses and other energy-neutral solutions.
Packaging
: Reuse the cardboard packaging after unboxing - it can be turned into different objects like a house.
After unboxing the stroller, reuse the cardboard packaging and create different objects like a lamp, elephant, birdhouse or deer head. These designs are great for little ones to play with, and older kids can help put these together. Cut along the dotted lines and then assemble the pieces while referencing the manuals.
Birth Forest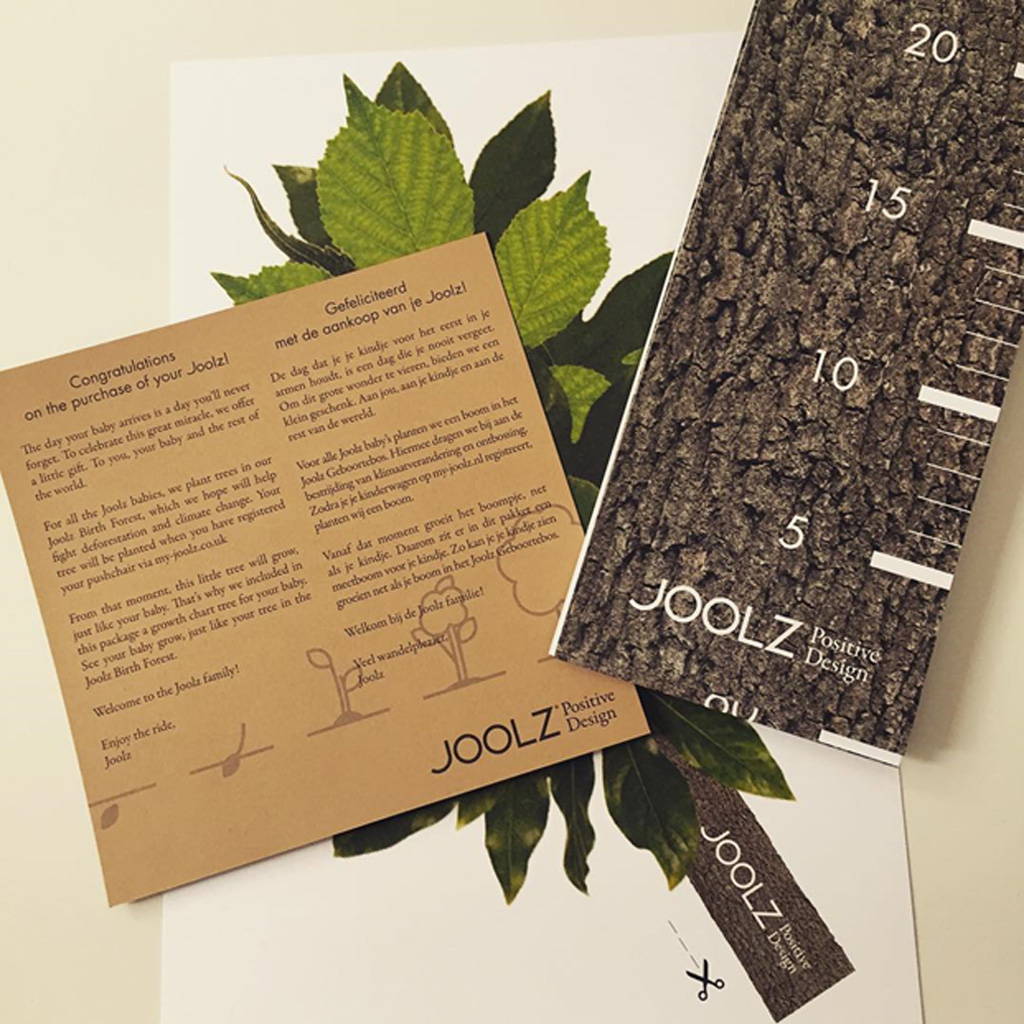 Your child can grow together with a tree in the Joolz Birth Forest with every purchase of a Joolz stroller.
For each stroller purchased, Joolz will plant a tree in the Joolz Birth Forest in the La Pedregoza Plantation in Columbia's Orinoco River basin so that it can grow with your child. Joolz collaborates with Tree-Nation to fight climate change, deforestation and poverty. This helps reduce CO2 emission and provides sustainable development for the local community. To date, more than 199,430 trees have been planted, spanning 350 football fields.
Joolz Strollers
Joolz Aer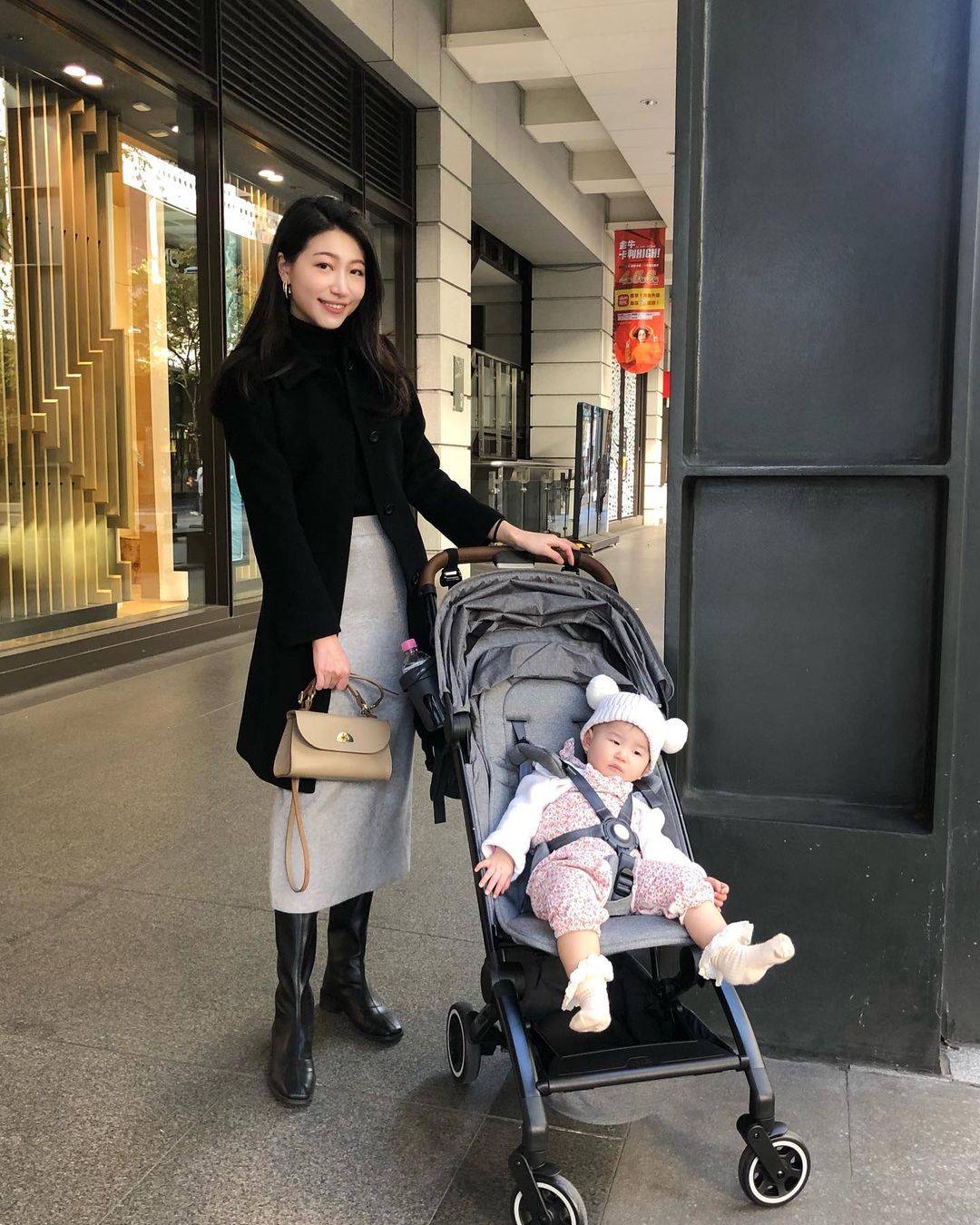 Great for travel around the country, on public transportation, the Joolz Aer folds in a second.
Weighing just 6kg, the Joolz Aer ($699) is the lightest of all the Joolz strollers and opens in a single intuitive motion. Carry this on your shoulder onto public transportation or easily stash it into a taxi or car's boot. It also fits into the aeroplane's overhead compartment, although you should verify this with your airline. Children up to 22kg can ride comfortably with the wide padded seat and extra-long 55cm backrest. Complete with great wheels, an easy harness, good ventilation and plenty of storage, this compact ride makes bringing your little one around a breeze. Additionally, the Joolz Aer also has a footwear-friendly brake that can be used even with flip flops.
Joolz Geo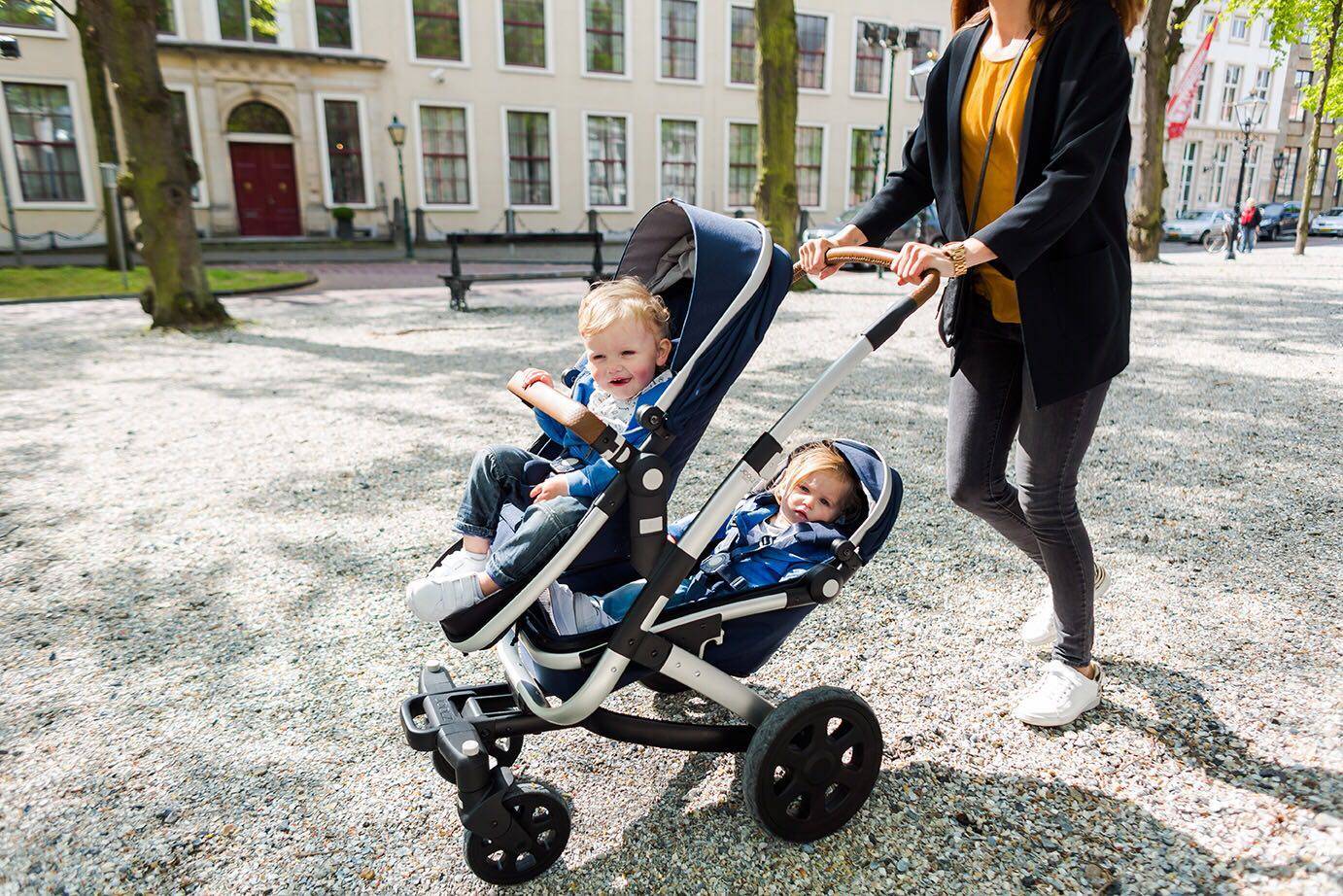 The Geo2 has multiple configurations for your children to nap or gaze out at their surroundings whenever they want.
Great for walks through the park or on the beach, the Joolz Geo2 ($1,699) all-terrain stroller can run smoothly on any surface due to its puncture-proof four-wheel suspension. At table height, the seat can double up as a high chair, once again reducing the need to transfer your little one out of his/her comfy seat. With an extra-large, removable basket, this can sturdily store your grocery shopping or any purchases while on the go. Easily fold the stroller in one fluid motion when not in use.
Are you planning to expand your family or expecting multiples? Simply add a second bassinet or seat below the first with the Expandable Set ($499). The Geo2 has multiple configurations for your little ones, such as two bassinets stacked on top of each other, two seats or a bassinet below and a seat on top.
Joolz Hub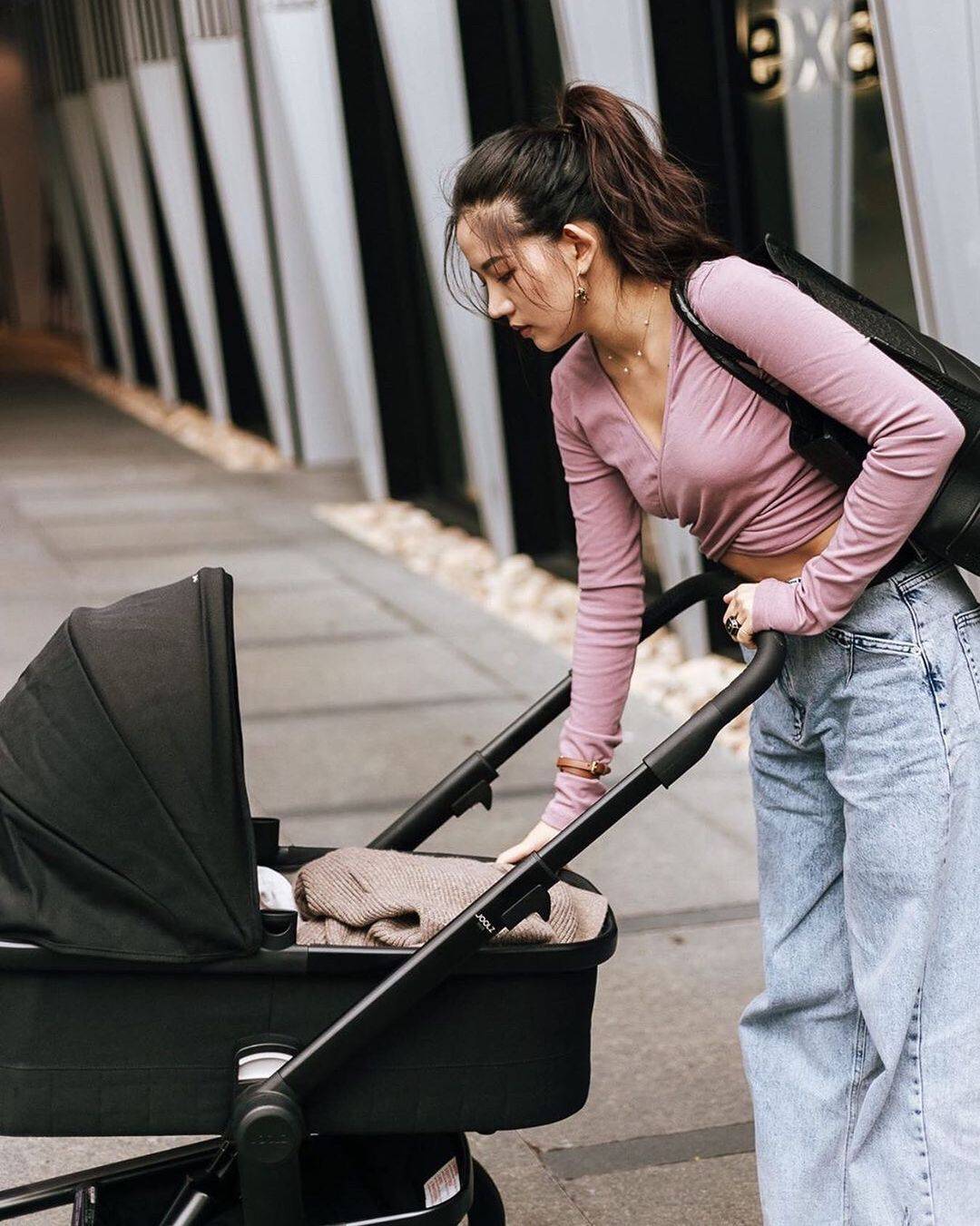 The Joolz Hub is newborn-ready with the accompanying carrycot.
Easily navigate around narrow and crowded spaces with one hand on the Joolz Hub ($1,049), with a height-adjustable push handle and large rear wheels. When not in use, the stroller folds compactly, held in place with the transport lock and can be carried with the strap. Adjust the backrest in six different ways, so your little one can easily nap or sit in comfort. The Hub with accompanying carrycot ($318) or cocoon ($99 to $229) is suitable for newborns up to 20kg. Use the cocoon in a sitting position from six to 18 months.
While the XL sun hood provides UPF 50+ sun protection, the ventilation net also provides air circulation, perfect for hot and humid days. Weighing 11.5kg, the stroller also features a shopping basket with a capacity of up to 18 litres, perfect for you to schlep all your essentials, shopping and his/her diaper bag. Finally, turn your Joolz into a travel system with the Maxi-Cosi car seat and its adapters ($59), so your sleeping baby need not be awakened by the dreaded transfer to the stroller. Simply lift the whole car seat out of the vehicle and into the waiting stroller.
Motherswork Double 9 Sale (1 - 12 September 2021 : Buy Joolz Aer at $699 and get a free Joolz Aer Leg Rest worth $49.
Relevant Reads: Choosing a Stroller
Credits: Katleen Engelen, Elaine Tone, Chen Ai Ling