Posted on July 14 2022
When choosing shoes for the little ones, look for those with wide toe boxes, and ensure that they are comfortable to walk in right away.
Improperly fitting footwear can cause foot pain or health problems into adulthood. We walk you through properly fitting your little ones' feet so they can wear comfortable shoes.
Importance of Properly Fitting Footwear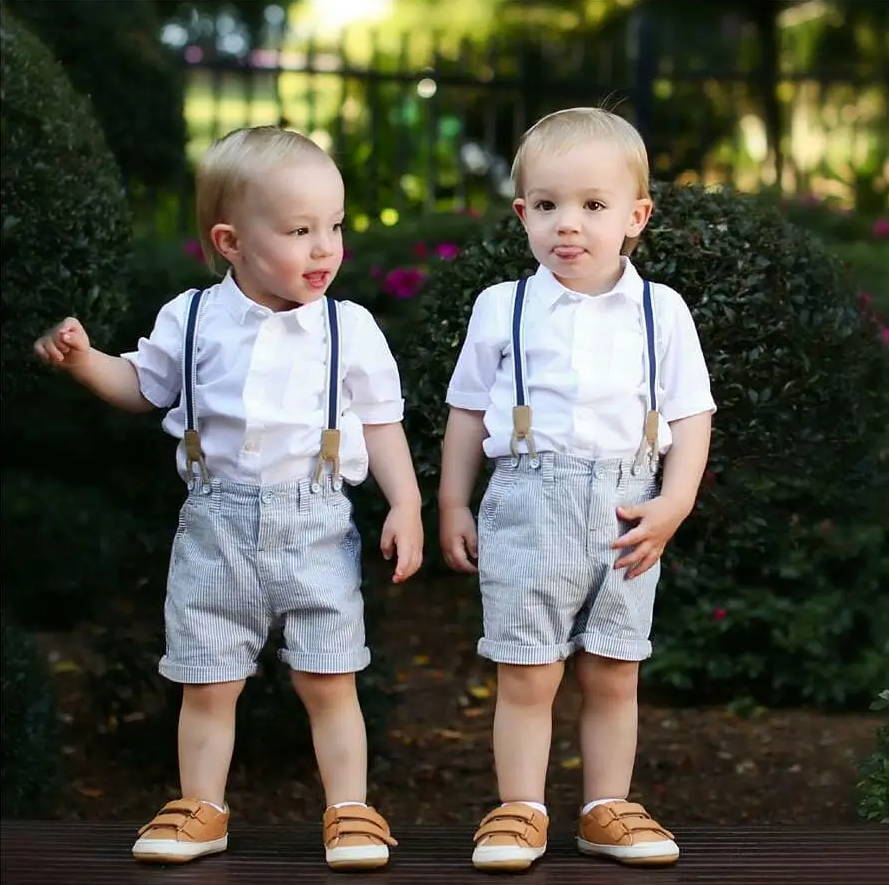 Properly fitting footwear can prevent foot health problems, blisters, or skin irritation.
Footwear that don't fit properly can cause blisters or sores, and cause foot health problems into adulthood. When your child is young the bones in their feet comprise soft, spongy cartilage. Ill-fitting footwear could cause these bones to be pushed out of alignment. Additionally, the nerve endings in your babies' feet have not yet developed, so your children may be unable to tell you if their feet hurt or squashed by their shoes.
Some issues your children might encounter include blisters, cuts, skin irritation and other foot ailments, ingrown toenails, calluses and hammertoes. Others might include nerve damage or a risk of developing arthritis or joint pain later in life.
Choosing Footwear for Children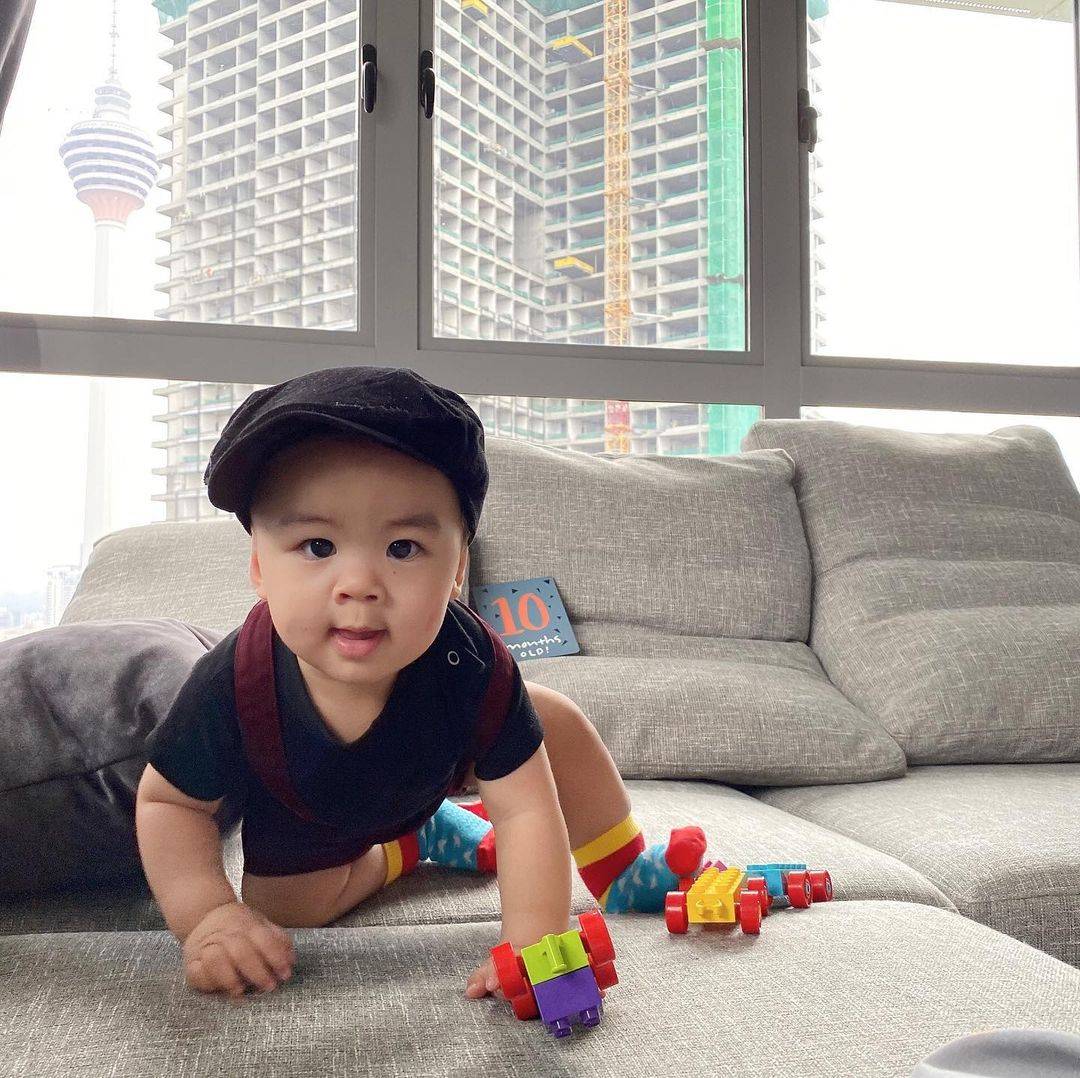 Pre-walkers can wear socks with grips like these Wonder Woman-inspired prints from Freshly Pressed.
Before Learning to Walk
Pre-walking babies and crawlers do not require shoes, just booties or warm wide socks to ensure their feet are warm. Choose pre-walking shoes that are flexible, shaped like your child's foot. In protected environments like indoors, babies and toddlers can go barefoot. Another option is socks with grips such as these from Freshly Pressed ($24).
Toddler and Preschooler Footwear
From nine months to three years old, look for lightweight shoes with materials that breathe since toddlers' feet perspire a lot. Younger babies under 18 months should wear high-top shoes that stay on the foot better, such as a leather or canvas tie shoe. The soles should be smooth to help prevent falls. When buying shoes, make sure they're comfortable to walk in as much as possible rather than waiting to break them in. For preschoolers, look for flexible, well-ventilated shoes that can support your child's growth.
Fitting Your Children's Shoes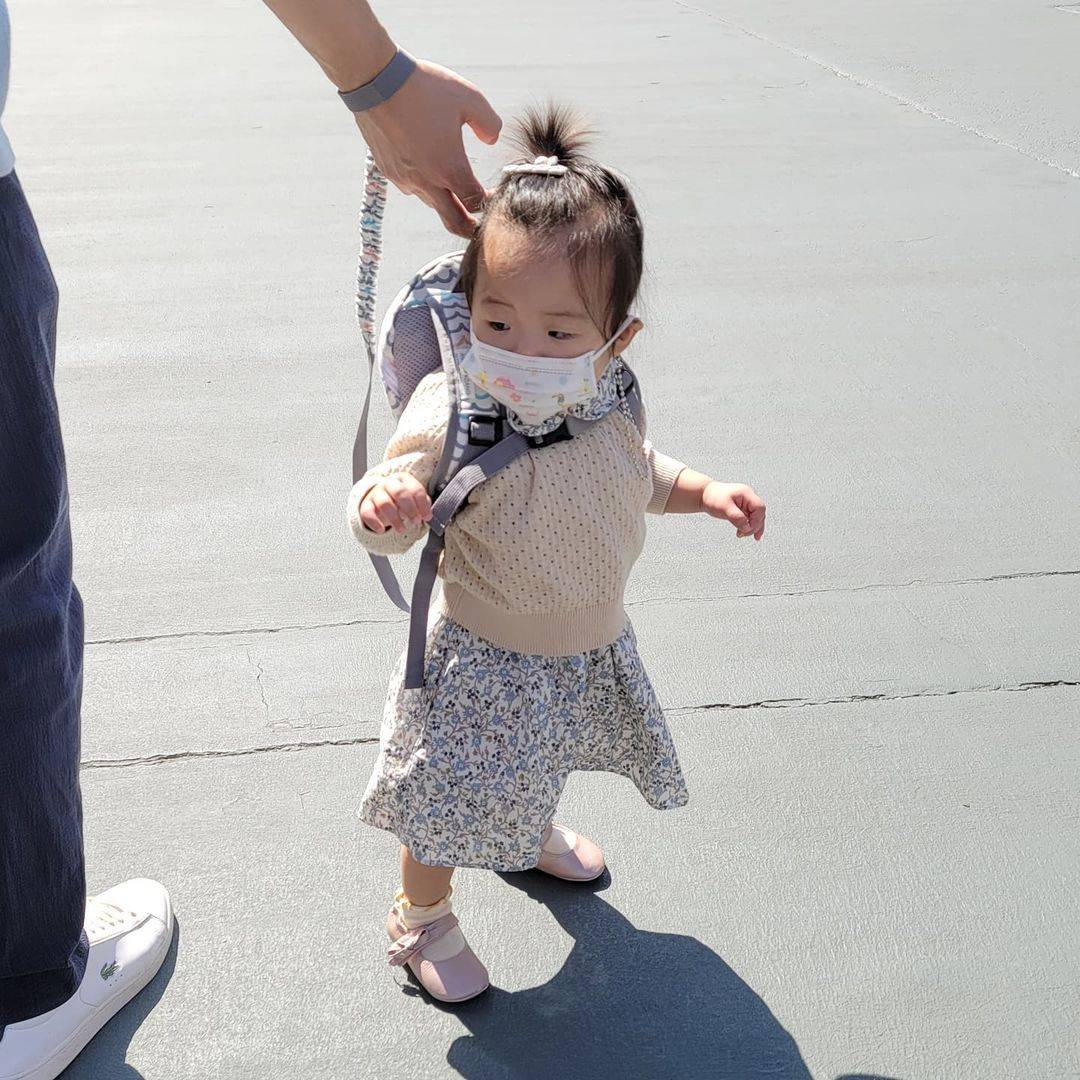 There should be a finger tip's width between the toes and the front of the shoe when your child is wearing the shoe to ensure a comfortable fit.
Take out the removable insert and have your child stand on it. There should be at least one-half inch of space between the toes and the front of the insert if your child's heel is on the back of the insert. Otherwise, let your child wear the shoe on and press down on the front, there should be a fingertip-width between the toes and the front of the shoe. The shoe's top should not press on the toes or the toenails, and consider getting rounded toe boxes for more room to move. Regularly check your child's feet for any redness or blisters, which indicates that the shoes do not fit your child's feet well. Children's feet grow two sizes per year on average between 0 to 4 years old. Address any concerns with a foot and ankle orthopaedic surgeon.
Shoe Shopping Hacks
Take your little ones shoe shopping in the afternoon or evening so your child's feet have naturally bloated. It's best to measure the foot in a standing position, when it's most outstretched. Use shoelaces as a guide and tie knots at the heels and toes so you can easily find a shoe that fits. Nearly everyone has a foot that's larger than the other, so fit shoes against the larger foot. Where possible, get them to test out the shoes before you buy them and watch how they move to see if their shoes are slipping at the heel or if they're stepping in a strange way.
You might be able to ask older, verbal children if they feel comfortable in their shoes, such as how their toes or heels feel. Additionally, try to get them to perform a wide range of motions like jumping to see if their shoes aid their movements. Repeat the process with your child's current shoes to ensure they can still wear them.
What to Look for In Your Child's Shoes
Try breathable materials like mesh or canvas especially on the upper part of their shoes, since your child's feet may sweat heavily. Similarly, the insole should be absorbent, and can be padded. However, most children do not need special arch support, as they only fully develop an arch by six to eight years old. Choose outer soles that are not sticky or thick to avoid stumbling and falling. Tip Toey Joey's range of shoes includes Mary Janes, sneakers and sandals.
Other Footwear Options
These Tip Toey Joey Parky sandals have flexible rubber outsoles and are made from soft leather.
Sandals
Other options for toddler footwear include sandals and slippers. Look for sandals in a supple, breathable, natural material. For example, the Tip Toey Joey First Steps Sandal Parky in Navy ($69) is great for babies 0 to three years old. Made from soft leather produced according to the international REACH criteria, its leather lining lets your child's feet breathe. Furthermore, the leather-lined insole is also biodegradable and antibacterial. Meanwhile, the sandal also has soft and flexible natural rubber outsoles.
Toddler sandals should have a solid heel cap, and non-slip natural rubber soles, for firm footing regardless of the surfaces. Those under two years old need sandals with support and stability, and should have a closed toe sandal to protect the toes. As your child gets older, you may consider open sandals, but ensure the straps provide enough stability and support. Ensure there's at least 1 to 1.5 cm of room for growth.
Slippers
Slippers for toddlers should have a thin, flexible sole, with a grip on the bottom. Additionally, they should be flexible and lightweight, made from breathable and flexible materials. When choosing a slipper for your toddler, ensure it's about 10 to 15mm longer than your child's foot, to reduce the risk of falling, injuries, foot misalignment or postural damage. The slippers should cover the entire foot, with a strap or Velcro to make sure your little ones' feet are comfortably in place. An added bonus are slippers that can be machine washable. Wait until your child is three years old, as wearing slippers too early may impede your child's development.
Relevant Reads: Walking Toddler Milestones
Credits: freepik, Lyn, Eu Rae, daeundabin_song