Posted on September 21 2021
Keep your little ones safe on the road with these car seat options, suitable for newborns, toddlers and preschoolers.
For new parents, you'll definitely need a car seat to keep your babies safe on the road, in cars, taxis and private hire vehicles. Learn more about whether they're really necessary, and how to correctly install them even on the go.
Installing Your Car Seat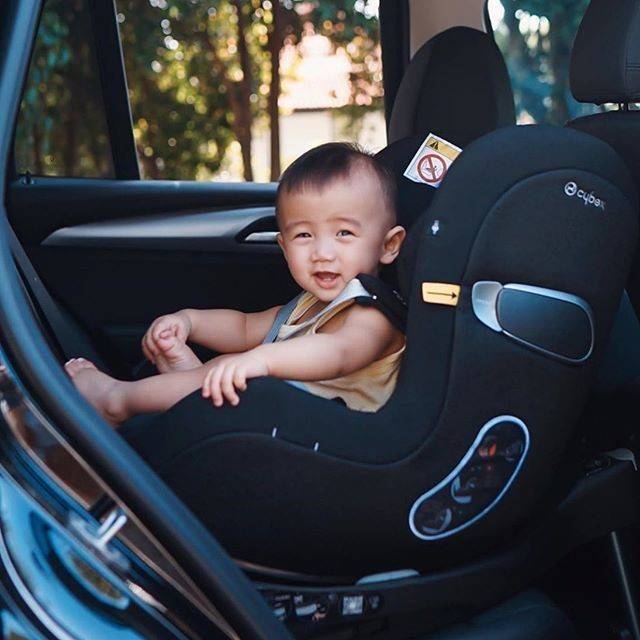 Easily install your Cybex Sirona seat with ISOFIX.
Always place your car seat in the back seat, preferably in the middle if it's a good fit. This minimises the risk of injury during a crash. Airbags in the front can hit the child in a rear or forward-facing car seat.
Read the manufacturer's instructions and the section on car seats in your vehicle's manual. Next, tightly secure the car seat, facing the correct direction, with no more than 2.5cm of movement when you grasp the bottom near the attachment points. Depending on your vehicle, you may need to fix it onto the ISOFIX points, or thread the seat belt through it. Place the harness over your child's shoulders. It should be a snug fit, with the chest clip aligned with your child's armpits, and over the hips without any slack. Tightly rolled small blankets or swaddles can support your child's neck and head and ensure a better fit. It may be easier to loosen the straps to put your baby in, and then tighten afterwards. Get a locking clip to lock the vehicle's seat belt straps in place.
Motherswork Recommends: Infant and Convertible Car Seats ($399 to $1,289)
Getting a Secondhand Car Seat

Secondhand car seats should come with instructions, and a label with the model number and manufacture date. Furthermore, the seat should not have been recalled, expired or more than six years old. Additionally, check for visible damage or missing parts, and verify that it has never been in a moderate or severe crash. Don't get it if you don't know the car seat's history - or can't trust the seller.
Angle and Recline
For newborns and babies, they should ride semi-reclined to keep their airways open. As your child grows older, and can hold her head upright, you can adjust the angle.
Motherswork Recommends: Reclining car seats ($399 to $1,289)
Riding Forward-Facing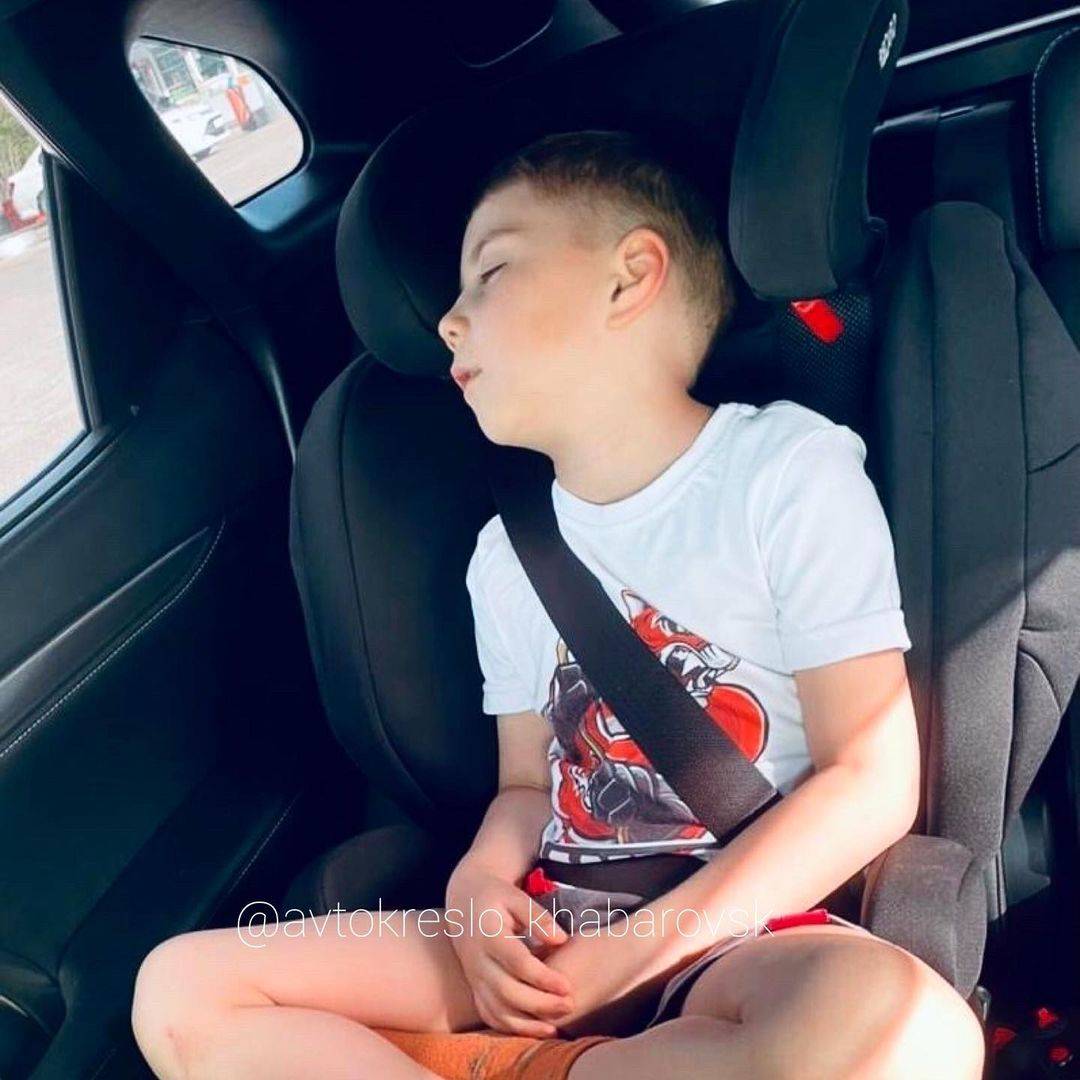 It's best for your child to ride rear-facing until he's about four years old, then install the seat front facing. Seats like the Maxi Cosi Titan Pro are suitable for infants from nine months till they're 12 years old.
Riding rear-facing is recommended for as long as possible, until your child reaches the maximum height or weight. This is about 18kg for most car seats or when your child is about four years old. Your little one can use a convertible seat from birth, and it has a greater rear-facing weight and height compared to an infant-only seat. Another option is to start with an infant seat and then use a convertible or toddler seat as your little one grows.
Follow the manufacturer's instructions to install the seat front-facing, using either the seat belt or the Lower Anchors and Tethers for Children (LATCH) system. Next, hook the tether strap to an anchor in the vehicle. Of course, adjust the straps to your child's shoulder height and ensure they fit well.
When to Ditch the Car Seat - and What to Use Instead
After your child has outgrown her car seat, try a booster seat like this one from Chicco to ensure she's safely strapped in.
Switch your child to a booster seat only after your child has outgrown the highest weight or height allowed. It's best to keep her in a car seat with a harness as long as possible. When using the booster seat, children must also be strapped in with a lap and shoulder belt. The lap belt should lie low across her thighs and the shoulder belt crosses the middle of her chest and shoulder. When your child is about 1.5m, and can sit against the back of the seat with her knees bent comfortably at the seat's edge for the entire trip, you can transition to using an adult seat belt.
Using a Carrier, or Carrying In Arms
For a shorter or safe drive, it may be tempting to use a carrier or buckle your baby with you. Be aware though, that in a crash, the weight of the objects in the car multiplies by the speed you were travelling. Hence, it's impossible to carry that much weight while being thrown forward. Also, baby carriers cannot withstand such weight. Thus, it's best to always put your baby in the car seat.
Car Seat Guidelines For Non-driving Parents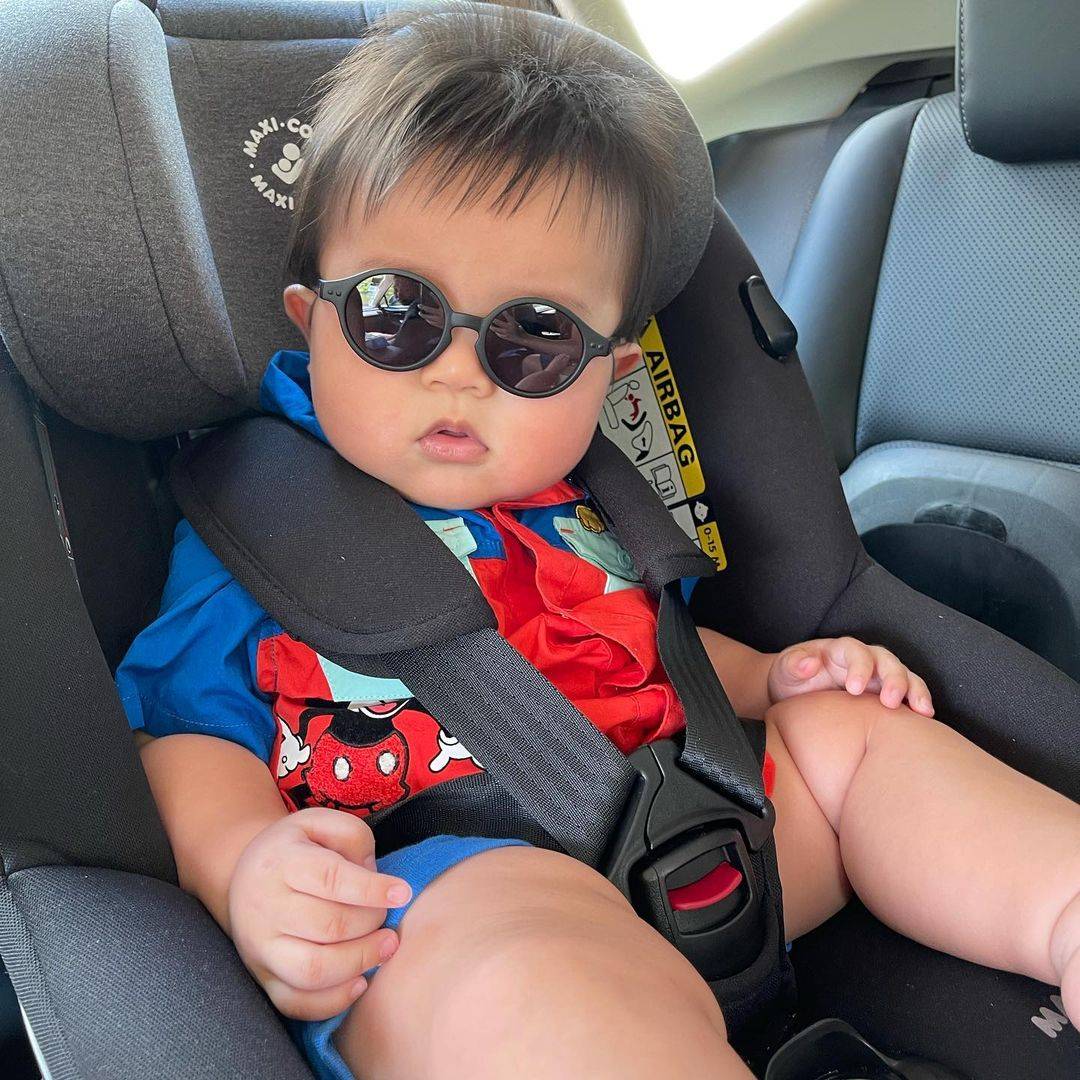 If you're ridesharing, you'll want a car seat that's easy to install and quick to get your child into. This Maxi-Cosi Mica rotates 360 degrees so you can install the seat, place your little one in and then turn the seat to face the rear or forward.
By law, all vehicles require a car seat or booster seats for children under 1.35m. Taxis are exempted as they can be street hailed and it's not reasonable to expect taxis to be equipped with such restraints. Hence, it's best to bring your own car seat when travelling in a taxi, or travel via public transport instead.
Of the five approved ride-hailing companies, Tada Mobility and Grab currently offer seats for children below 1m and between 1 to 1.35m. In particular, Grab offers the forward-facing Urban Kanga or IMMI GO seat for little ones below 1m, and the mifold booster seat for children four to seven years old. Speed up the process of installing the car seat, by placing it on the ground, and buckling your baby in. When your taxi or private hire car comes around, install it - with baby inside - in the vehicle.
Entertaining Your Child in the Car Seat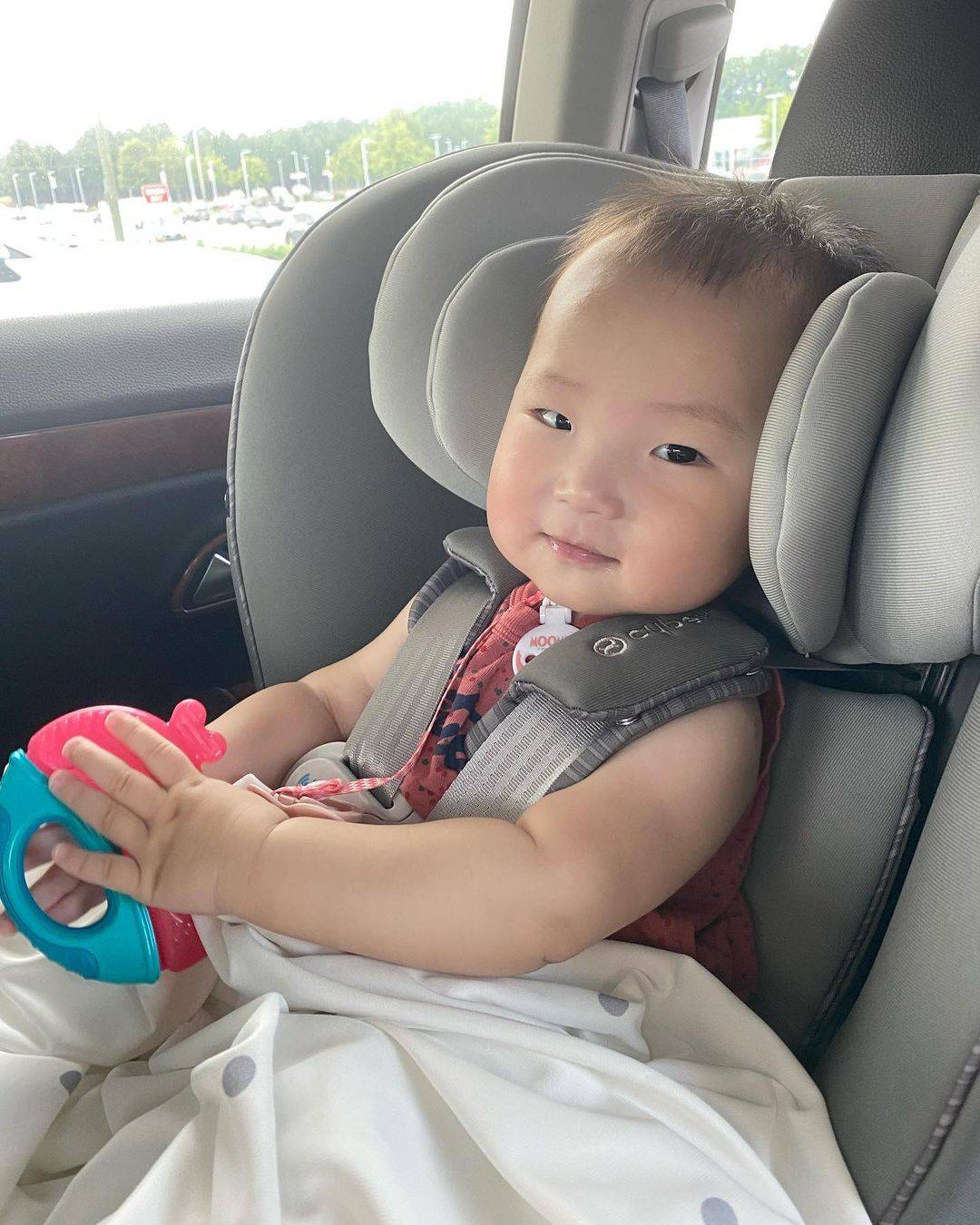 Essentials for any car ride with little ones - toys, snacks and plenty of entertainment.
Limit the time your child spends in the car seat to up to two hours at a time, or half an hour for newborns. Before setting out, change and feed her to minimise discomfort, and crying. Encourage her to nap with window shapes or a car seat canopy to create a darker environment. Bring along essentials like her favourite toy, blanket ($23.90 to $119) or soother ($7 to $39.90). You can also recite her favourite nursery rhymes or sing her favourite songs to calm her down. Keep your baby warm with a blanket rather than a jacket - it's easier to remove if she gets too warm on the ride.
When travelling with a toddler, bring lots of snacks ($2.90 to $11.90) to eat, packed in reusable Stasher bags ($18.90 to $44.90). Additionally, pack plenty of water in her favourite water bottle ($17.90 to $34.80), and keep these close to your child. Of course, pack extra clothes in case of spills or mess. New toys can distract her, while her favourite toys can help her fall asleep. Car game classics like I Spy or spotting and counting different coloured vehicles can hone her vocabulary, numeracy and observation skills. If all else fails, some screen time may be helpful.
Motherswork Recommends: Machine washable car seats ($419 to $1,289)
Compatibility with Strollers
Bring your baby around Singapore easily with a complete travel system, such as this one featuring the Cybex Cloud Z seat.
A complete travel system makes it easier for you to schlep everything around. Such complete systems include the Doona Infant Car Seat Stroller ($639), and the Chicco MINI Bravo Plus Travel System ($648), suitable for children up to 13kg and 76cm. Of course, most car seats are also compatible with several strollers. For instance, the BeSafe iZi, Maxi Cosi Pebble and Clek car seats (up to $549) can be used with the Bugaboo, Babyzen, Joolz and Stokke strollers with adapters.
Relevant Reads: Car Seats
Credits: babyworld.se, avtokreslo_khabarovsk, misssummerchang, k.bellvis_ball, avecrobin, fatihafaulzi