Posted on September 07 2021
Staying at home meant that we had more time on our hands. You could be tinkering in the kitchen whipping up a new recipe, or you could be like me, scrolling through social media and checking out buzzy at-home skincare devices — think Swedish-based FOREO's BEAR or the NuFACE Trinity, a celebrity favourite. After all, what's a girl got to do with too much time spent indoors and no access to an aesthetician?
Like LED light therapy and microneedling, microcurrent facial devices may seem like just another skincare gimmick, but a quick Google search will present you the kind of 'before and after' images that demand a double-take.
But what actually is microcurrent and is it the key to a toned complexion? We tap Singapore-based dermatologist Dr Tan Wang Theng for the answers. Below, she breaks down everything you need to know, from how the technology works to tips for beginners on using at-home microcurrent devices.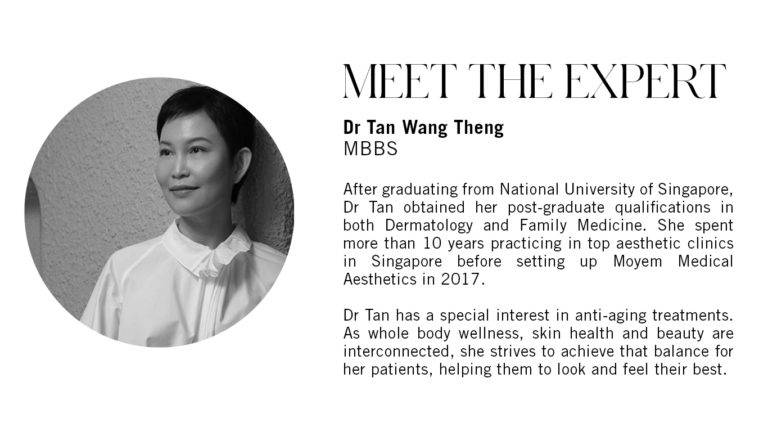 What is microcurrent, and how does it work?
Different types of microcurrent treatments have been used medically. In fact, microcurrent was actually first used as a treatment to stimulate muscles in people with conditions such as Bell's Palsy.
Microcurrent facials are non-invasive, anti-ageing skin treatments for a naturally youthful look. The microcurrent used for facial toning sends out a very low-level current, similar to the natural signals produced by the body during tissue healing. It improves local circulation and promotes the production of ATP (adenosine triphosphate) cellular energy to enhance skin regeneration. A study has also demonstrated a reduction in wrinkles, mostly around the forehead. It is also said to tone and define the natural facial contours.
What are the benefits? Are there any side effects?
Small, portable at-home microcurrent devices are gaining popularity, and for good reason. Easy and convenient to use, it empowers anyone to take charge of their own skin ageing. It can be used frequently, in the comfort of the home, allowing users to enjoy the long-term anti-ageing benefits of microcurrent therapy.
Microcurrent facials and home devices are generally safe. Look for quality devices with clear guides for proper usage, or an experienced aesthetician you can communicate comfortably with to ensure your safety and optimal results.
One of my favourites is the FOREO BEAR (SGD469), which uses both T-Sonic pulsations and advanced microcurrent technology to massage our skin. The gentle, low-frequency pulsations deliver a controlled mechanical stimulus to skin cells, which increases the production of dermal structural proteins. It amplifies the benefits of anti-ageing skincare for reducing fine lines and maintaining skin firmness. It also has a built-in Anti-Shock System; the advanced sensors measure the skin's resistance to the electric current and then automatically adjust the intensity.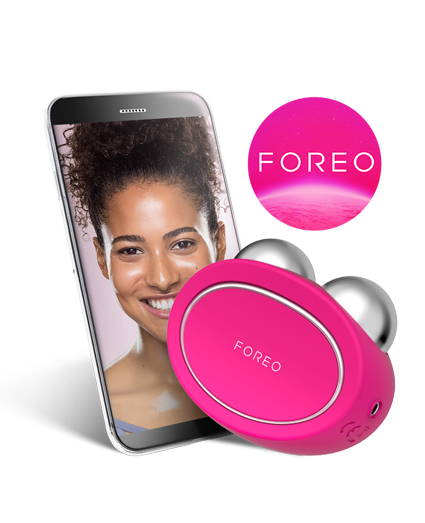 Can anyone use microcurrent facial devices?
Microcurrent therapy is painless and can be performed on all skin types. However, pregnant women and those with heart pacemakers or other electronic implantable devices should avoid it. It also might not be suitable for those with broken, inflamed skin (such as those with severe acne), metal implants or seizures. Check with your doctor as well if you have skin sensitivities, or if you had recent fillers or Botox done before starting on any microcurrent treatments.
In-office microcurrent vs at-home devices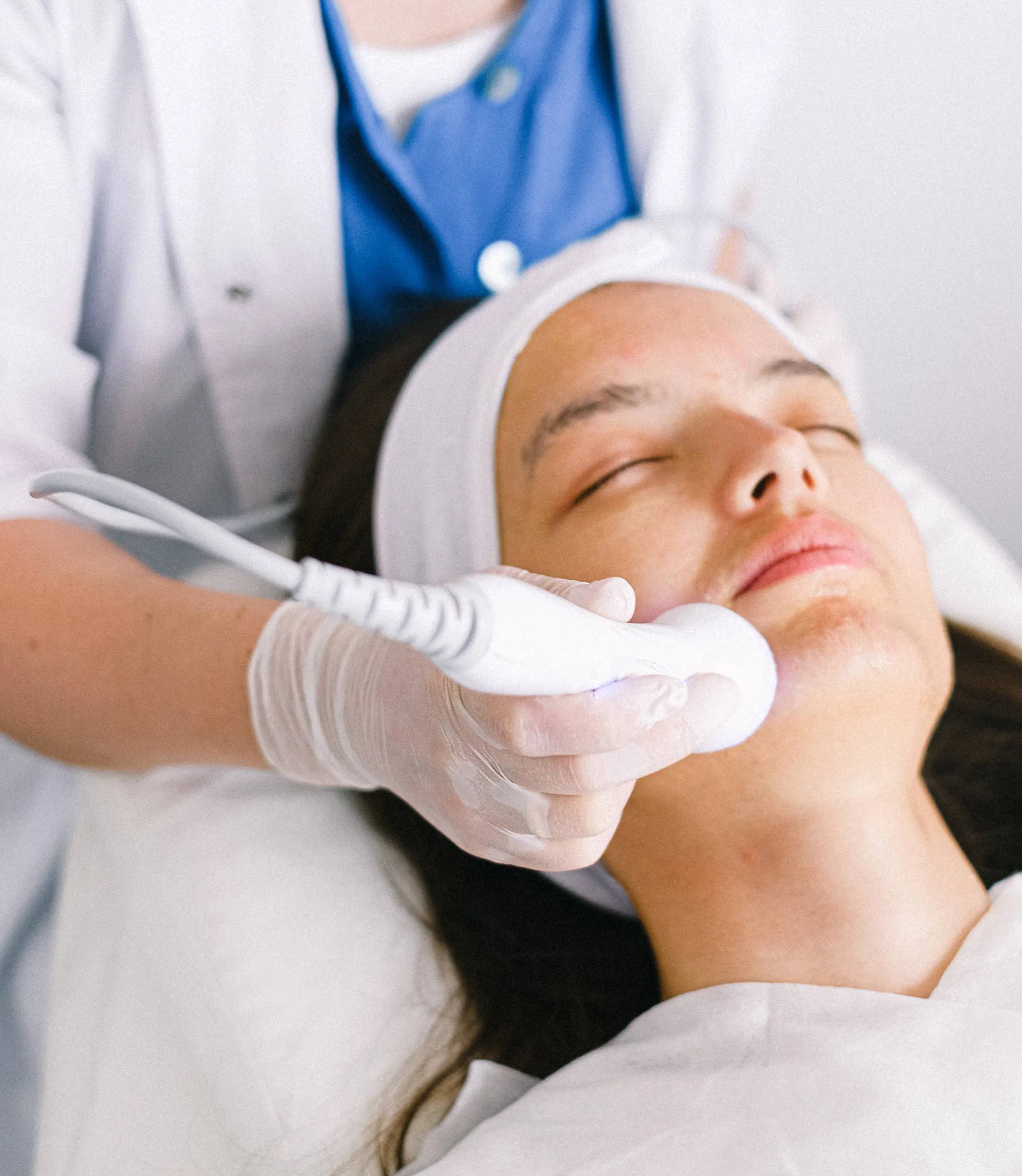 Professional devices are generally more powerful than at-home devices. Medical-grade anti-ageing treatments, such as Ultherapy, offer the greatest power and depth and are clinically proven to deliver skin firming, wrinkle-reducing results non-invasively. These can only be administered by licensed doctors who are trained in the procedure.
For those with younger skin, you might be able to get away with at-home devices to improve early signs of skin ageing. More advanced cases often do better with professional treatments.
At-home devices can also serve as an adjunct to professional treatments. This helps to maintain the skin between treatments, especially when going for treatments might be challenging due to the pandemic.
How long does it take using at-home devices before you can see results?
Some people might see toning results instantly, but anti-ageing results are cumulative with consistent usage.
What are some tips to keep in mind if you're a beginner to microcurrent therapy?
Start by going through the instructions provided with the device. Make sure to cleanse the face before using a microcurrent device; oil on the skin may prevent the optimal delivery of microcurrent. The microcurrent device should also be dry.
Always use a water-based conductive gel (such as FOREO's Serum Serum Serum) with the microcurrent device. The product should be applied evenly and sufficiently on the treatment area to ensure proper conductivity.
Microcurrent facial toning gently stimulates skin and muscle at a sub-sensory level, so it is normal to not feel any muscle contractions. In fact, there should be no sensation or minimal sensation in certain, more sensitive areas. If you feel any discomfort, the intensity might be set too high or you might not have applied enough of the conductor gel.
Credits: Article by Beaubit, Photo by Foreo, Anna Shvets