Posted on June 17 2021
Come 20th June and it'll be the day when you spoil the man of the house silly! Whether it's treating him to a lavish takeaway feast or heading out, just the two of you, to some place fab and entirely off the everyday grid, we've got a whole host of extraordinary activities for just about every kind of dad. Keep it simple, low-key by staying home or go all out to indulge Dad, whatever it is, it's really about spending quality time together. Hands down, that's the best present of all.
1) Splurge on a staycation & feast fit for a king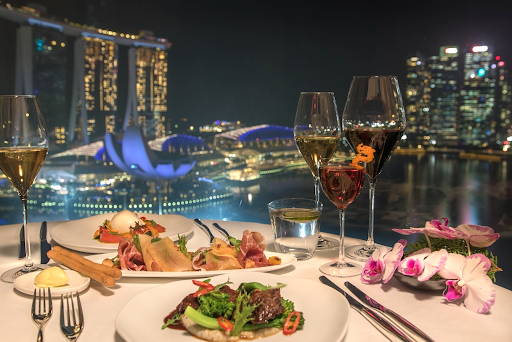 A stay and dine package by Mandarin Oriental that's fit for the king of the house indeed.
What better way to spoil Dad than an indulgent Stay and Dine In staycation experience at Mandarin Oriental, Singapore. Enjoy a specially curated set dinner for two right in the comfort of your room coupled with panoramic views. Choose from Cherry Garden's signature Cantonese fare, to Italian flavours of Dolce Vita or add on S$75 for succulent steaks by Morton's, The Steakhouse. On Father's Day itself, treat dad to an extravagant brunch spread of local and international delights at Melt Café. There's also a wide range of takeaway cocktails and cakes to choose from the hotel's online shop to carry on the celebrations after the staycay!
2) Go virtual
Get Dad's adrenaline pumping and book a slot for the whole family at Headrock VR at Sentosa. There are 11 different thematic games with three different intensities for different experiences. The Green Zone has three games that will bound to keep you up and going with its interactive gameplay and design. The Orange Zone consists of games and content built for storytelling for a cinematic experience, plus it includes the ever-popular jungle-rafting ride. The Blue Zone is all about rides so if your dad loves those, that's the first place to head to.
3) Explore the great outdoors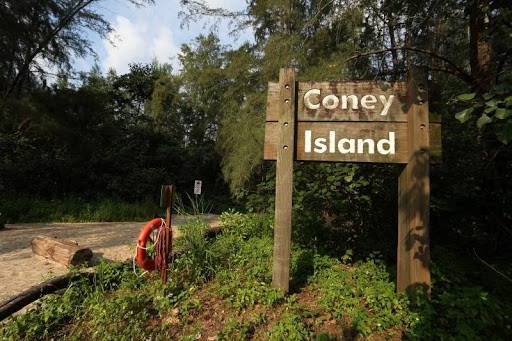 Gear up and plan a day out to Coney Island with Dad. Easily accessible through the Punggol Promenade Nature Walk, it's great to bike, scoot, skateboard or just stroll along. No scooter? Check out Motherswork range of Micro scooters right here before you plan your day out. Enjoy the views of Serangoon Reservoir and once you arrive through the gates of Coney Island, get ready for some jungle trekking, bird watching and exhilarating beach views. Find a shady spot under the trees, set up a tent even and while the day away with a sumptuous picnic to enjoy with Dad. You can also schedule a trip to Pulau Ubin and explore the mangroves of Chek Jawa or marvel at the Hot Springs at Sembawang Park!
4) Have a chocolate bake-off
Chocolate-loving dads will simply dig this – an all-in-one home baking kit from Babas Whisk! Bake some Fudgey Brownie or crispy yet chewy Chocolate Chip Cookies. Each baking kit consists of all the ingredients that you need that even if Dad is a novice baker, he'll be an expert in no time. Just make sure you check out the various baking tools that you'd need before ordering the kits. Give them a lead time of two to three days, so that they can arrange delivery just in time for your big bake-off day. Alternatively, you can self-collect from Yio Chu Kang as well. If choc is not Dad's thing, then check out The Little Things Baking Kits for other selections here!
5) Cultivate Dad's love for nature
For the urbanite dad, signing him up for a Miniature Garden Workshop is perfect. Gently guided by The Plant Story's knowledgeable and passionate trainer, Dad will marvel at how nature functions and have a better understanding of how each miniature garden works. Choose to create a Rainforest Garden (also known as terrarium), Desert Garden, Air Garden or Water Garden. Just for Father's Day, top up S$15 for a Shambala Treehaus Garden Tea Exclusive and let the staff deck up the Treehaus with buntings to make your celebration more memorable.
6) Snip and trim to the nines
Who doesn't love being pampered and get a luxe haircut at the same time? At Jermyn Street, with history dating back to 1664, Dad will receive all the bells and whistles of a gentlemanly haircut experience. Opt for a combination of services that includes a signature haircut and luxury hot towel straight razor shave. Up the ante and book Dad up for a facial treatment with Dermalogica products - having healthy, glowing skin is not just reserved for the ladies!
7) Soak in some chillax vibes
The pampering continues at this tranquil garden spa at Bishan-Ang Mo Kio Park. Aramsa Spa has 17 uniquely designed treatment rooms, each presenting an eclectic mix of contemporary design and seamless spaces in harmony with the garden ambiance that brings the outside in. All its spa treatment rooms include individual garden courtyards and outdoor showers or baths. Be at one with nature with Dad this Father's Day and choose from the many spa packages that Aramsa offers.
8) Craft with leather
Embarking on a craft project is always a great way to spend a low-key yet meaningful day with your dad. Crafune has a whole range of DIY kits that include vegetable-tanned leather that have been cut to size so you and dad can pick up with ease. Each kit is also packed with the necessary tools and materials such as non-toxic water-based adhesive and leather edge finishing gum. It also contains elaborated step by step instruction with images to guide the user on assembling the items. Easy!
9) Journey to being a wine connoisseur
How about signing Dad up for a wine class in the comfort of your own home? Experience world class wines with Fine Wines' virtual wine tasting experiences. Choose from learning all about Italian and Spanish wines, or if Dad's more of a whisky drinker, then they've a class for that too. All you need is an Internet connection, your computer or mobile device and a wine or whisky glass.

Your class wines or whisky will be delivered to your doorstep within one to two hours before the lesson! You and Dad will be guided through a "live" tasting of either five wines or six whiskeys with their certified wine or whisky educator. You can also check out Angra's website periodically for upcoming Online Masterclasses.
10) Glamp it up with fairy lights and a movie
Glamping is all the rage and since we can't travel anywhere, setting up tent might just be the perfect 'getaway' for Father's Day weekend. Instead of the usual venues where Glamping City sets up shop, they can now bring the whole set-up to your home. Best part, there's also a Movie Screening added to the mix! The Do-At-Home Package includes a tipi tent, cushion pillows, mat, blankets, fairylights, picnic basket with snacks, projector, screen, WiFi and even a speaker! There's also free delivery islandwide. Father's Day, sorted!
11) Challenge Dad on Nintendo Switch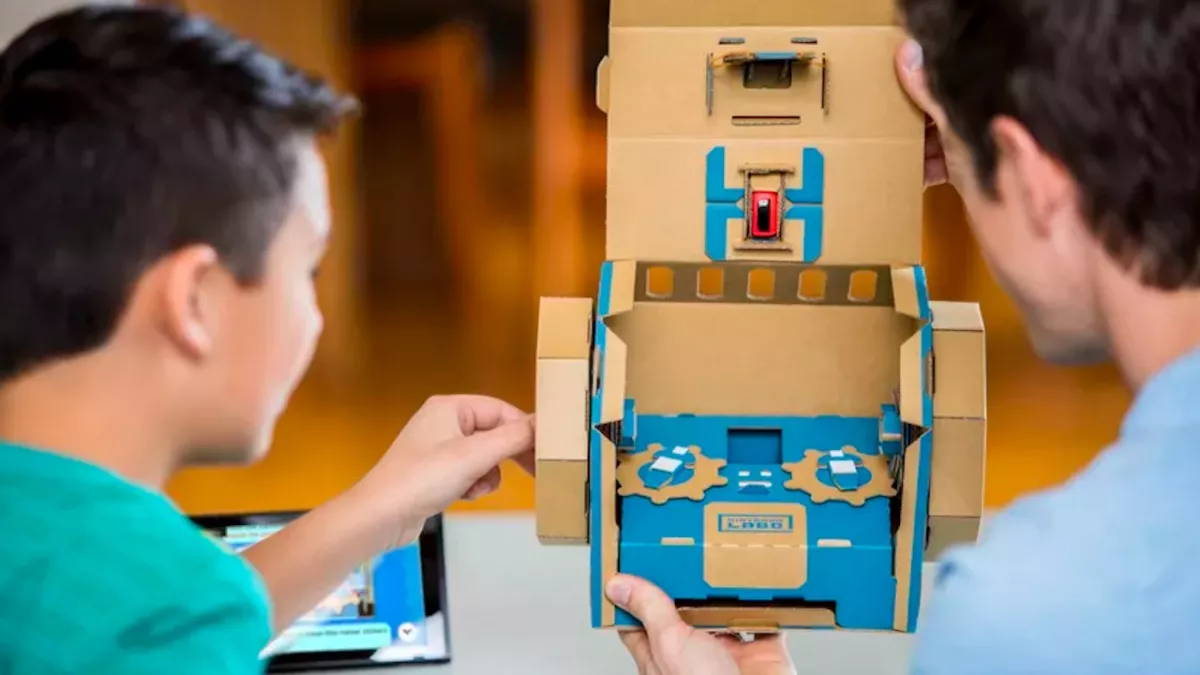 What's Father's Day without some digital challenge? Instead of just testing his reflexes at using the Nintendo Switch controls, invest in a set of from the Nintendo Labo range. Mixing the technological capabilities of the Nintendo Switch console with the simplicity of cardboard cut-outs, Nintendo's Labo range uses cardboard to create unique controllers and devices. To get the most bang for your buck, choose the Variety Kit where you and Dad can make two Toy-Con RC Cars, a Fishing Rod, Motorbike, House, and a Piano using engineered, pre-cut cardboard sheets and fun, interactive instructions. There's more! After that, simply just play, play, play! Steer the RC Car, challenge Dad to reel in the biggest fish from the ocean, take turns to drive your Motorbike, interact with a creature in the House, and make some music on the Piano. We guarantee your big man will be entirely hooked onto this ingenious range!
12) Create a Scavenger Hunt
Instead of bringing your dad out or buying him something or signing him up for a workshop, why not come up with an exclusive Father's Day Scavenger Hunt that the whole family can be in on? Not sure where to start? Head over to The Dating Divas website for a fabulous step-by-step guide on how you can craft your very own Father's Day Scavenger Hunt! Bear in mind, this takes quite a while to prep the resources (awesome art materials available at Motherswork here) and set the stage, but at the end of the day, it'll be all worth it for Dad. All Pro Dad also has outlined the steps to take to craft your very own Scavenger Hunt. There are many other ideas on Pinterest as well.
13) Build some Lego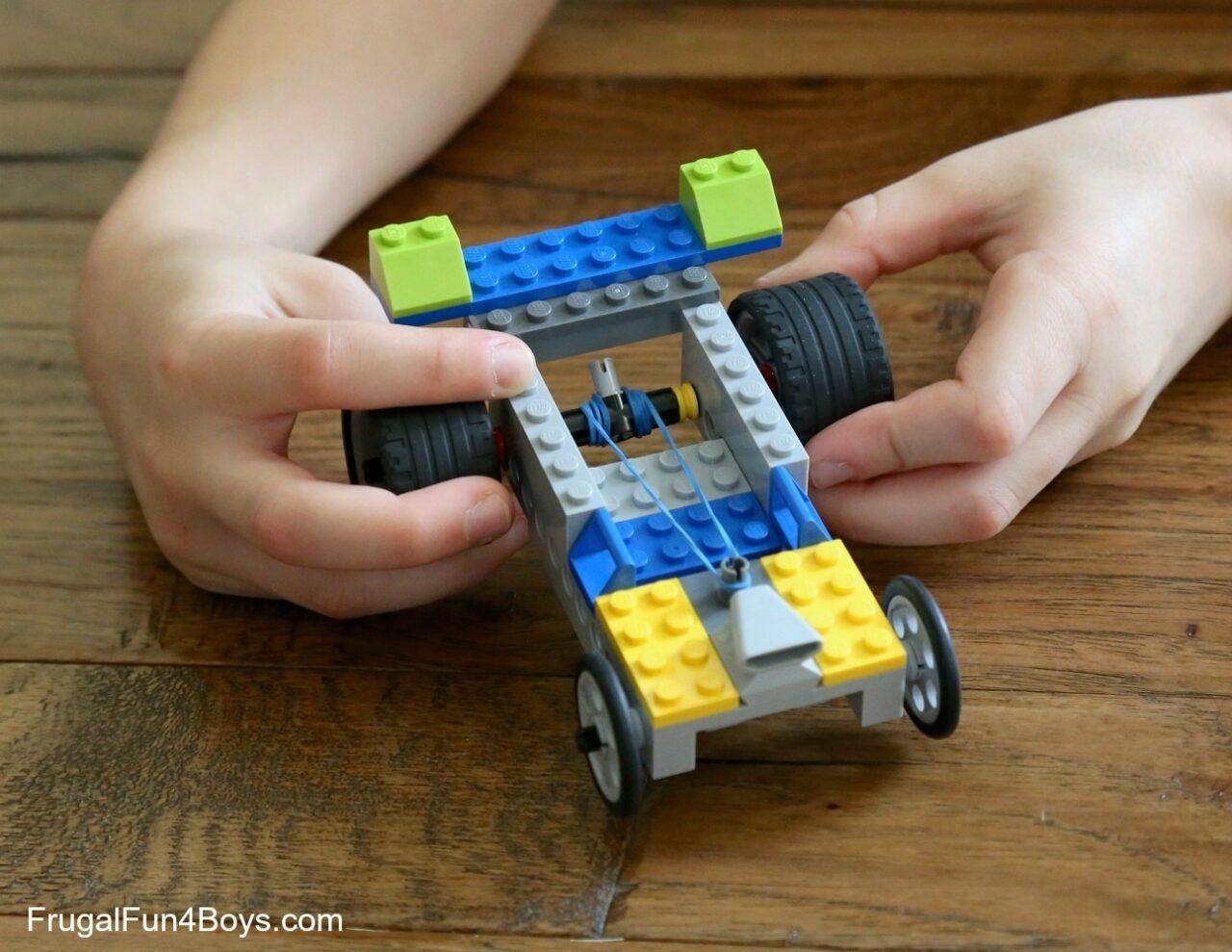 Time for some Lego! And not just build any Lego, but because it's Father's Day, it's time for a project, yes, Lego Project. While most online resources list Lego Projects for kids, we're sure that Dad will gladly participate in any one of them and with a smile on his face. Infuse Lego with STEM Learning and gather all kinds of blocks to build a Rubber Band Powered Lego Car or a Lego Marble Run. Start gathering things around the house to incorporate into your project like an electric fan can be used to power your custom wind-powered Lego creations.
14) Have a day of board games
A family game night is a sure win especially when you bring out the old school board games that Dad used to play and love. This is a perfect way to get the whole family off their tech gadgets and invest in some real, meaningful conversations. ToyTag has a large collection of board games that are available on their website. There are also a whole host of new noteworthy games, like those from Smart Games, that might be worth a try too. Let Dad choose, or better yet, if you've already got games at home, start dusting them off and make a whole day's activity out of them. Pictionary and Charades are always sure winners too!
15) Live out Dad's dream of owning an arcade machine
Rent an arcade machine you say? Is that even possible? Definitely! Let Dad live out his dream of finally beating his childhood friend's PacMan high score or driving to his heart's content with a Daytona USA console! Sounds over the top, but yes, you can rent an arcade machine just for Dad's big day. At Arcade Game Rental, they've got a whole slew of arcade games ranging from racing games, shooting games and interactive games. Time to unleash the kid inside of Dad!
16) Be scientists for the day
Don a white coat, get one for Dad and be scientists for the day! Gather up household materials, research and craft a YouTube science experiment playlist and make sure that Dad is mentally ready for all the mess (fun!) that you've lined up for him on Father's Day. Mommy Poppins lists 50 easy experiments that you can start off with or if Dad is a science whizz himself, let him lead the days activities and see what he comes up with! There are tons of teacher-sites that have ideas that you can tap on too. Did we mention YouTube? A whole host of ideas and inspiration there. Go wild with Science!
Relevant Reads: Father's Day Last - Minute Ideas Kids Can Help With
Credits: Tatiana Syrikova,Mandarin Oriental, Singapore, NParks, Crafune, techradar, Frugal Fun 4 Boys