Posted on September 07 2023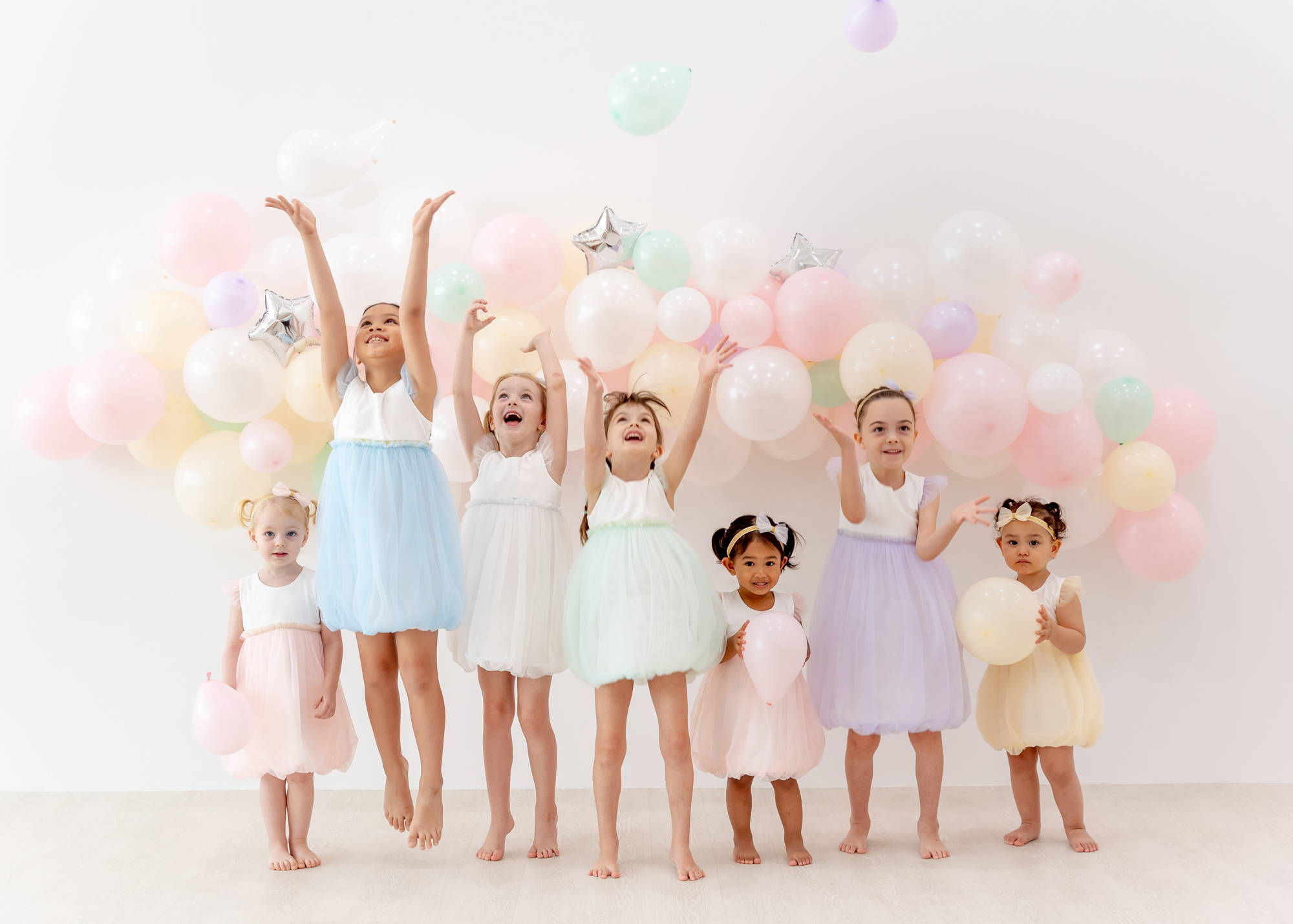 At the Children Galleria's by Motherswork, parents can support locally, socially and environmentally consious brands, including Le Petit Society (above).
Famous wit Oscar Wilde once said, "The things of nature do not really belong to us", hence, "we should leave them to our children as we have received them." In other words, we need to conserve the earth's resources for our children's future well-being. To that end, consider purchasing from brands that are socially and environmentally responsible. Meet such vendors at the Children's Galleria by Motherswork - most of the businesses are locally-owned. Additionally, quite a number of them are also women-led. Held from 11 - 17 September at the Great World Atrium, the week-long event also includes fun activities for the whole family.


Essentials for Your Little Ones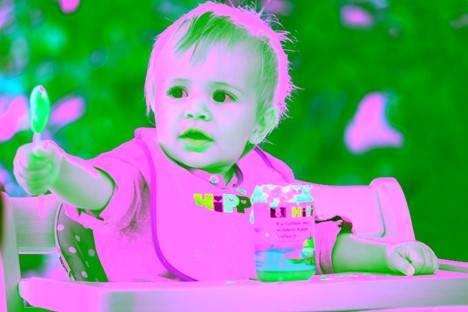 Stock up on nutritious snacks like these HiPP purees for your little ones, as well as other essentials at the Children's Galleria by Motherswork.
Motherswork
Motherswork brings you the Children's Galleria as part of our 25th anniversary celebrations. The leading premium retailer for mother, kids and baby products in China and Singapore, Motherswork aims to bring the best to our mums while also supporting local businesses. Partnering them on their journeys from pregnancy right up to sending them off to school, Motherswork also provides parents with vital information and resources to help them bring up their little ones.


Children's Galleria Specials:
Motherswork x Skin Inc's A Bundle of Joy up to 28% off.

Motherswork x Urban Li'l and Little Rei x Urban Li'l fabric decals up to 25% off.

Buy 3 or more food products for 10% off.

Motherswork x Bynd Artisan's Love Mum (now $49, UP $68)

Motherswork Nursery Mist and Motherswork Reed diffuser bundle (now $60, UP $78)
Motherswork Give Back
Mindful of parents who are less fortunate, our founder Sharon Wong began the Motherswork Gives Back programme in 2009. As part of this programme, the team organises in-store events to create awareness and fundraise for various charities. Some beneficiaries have included the Singapore Children's Cancer Foundation and Singapore Children Society. Additionally, they have also supported new Singaporean baby businesses, hence parent-business owners have a platform to grow their businesses
Bloom & Grow
Like many brands, Bloom & Grow was also born out of necessity. Determined to give her first daughter Petra the best, founder and CEO Alex Dickson Leach had to shop in the UK and bring the items back to Hong Kong. After realising that many friends faced similar challenges, she and her husband set up a small scale distribution business. It began with bringing Grobags from the UK to Asia. Now, the small venture has become a professional group in the Asia Pacific region. . They carefully curate brands and products that they personally believe in.
Children's Galleria Specials: Get up to 10% off for Koala Eco and Bubble products and up to 24% off for Toddlekind.
CORLISON
Starting your child's oral health journey? Try the local oral care brand Pearlie White's toothpastes for kids three months and up, with all natural ingredients, and low dentin abrasivity. Additionally, the oral care products do not contain ingredients of animal origin and the brand does not test on animals. Likewise, Babyganics products are also safe to use for babies, effective and sustainably packaged. They adhere to industry standards like NPA and EWG and only use ingredients they'd personally use around or on their babies. Other kid-friendly products that CORLISON exclusively distributes include Euky Bear, Method, eCover and Hoppi.
Beginning as a small family business, CORLISON is now one of the largest fully Singapore-owned distributors of personal, health care and home cleaning products. Its directors are fully involved with every brand from the first correspondence, and their team members have an average of more than 10 years' experience in these fields.


Children's Galleria Specials:
Up to 20% off for Pearlie White and Euky Bear

Up to 30% off Babyganics products.

Buy any 2 products or more at 30% off for Method, and eCover

Buy 2 or more products at 20% off for Hoppi.
Pigeon
Desiring our babies to grow up happily in a peaceful world is undoubtedly a wish that all parents - and Pigeon - share . The market leader in mother and baby care products, their product range includes bottle and breastfeeding products, and skincare essentials for delicate baby skin. In order to make breastfeeding easier for new parents, Pigeon has also stocked nursing rooms with their equipment. Some locations include Beauty Mums & Babies, Mount Alvernia Hospital and United Square Shopping Mall. Additionally, Pigeon has also collected and recycled more than 50,000 plastic bottles through its Recycling Nursing Bottles Campaign.
Children's Galleria Specials: With every purchase of the Pigeon Steam & Dry Steriliser ($249), get the T-Ester Bottle Newborn Starter Kit 2023 free (worth $113). Other products are up to 35% off.
Ban Choon Marketing
Have a perpetually hungry toddler or infant? Don't forget these nutritious and tasty snacks from HiPP. For example, the HiPP Organic Apple Pear Banana fruit pouch features 100 per cent, organically produced fruit, with only the natural sweetness from the fruits. These are perfect as a sweet treat during snack time or while out and about.
Aside from HiPP baby food, Ban Choon Marketing also distributes organic groceries like Barney's barn eggs, Lakewood Organic Juices and OptiBac probiotics. They have worked with exporters from all over the world through its 35 years of operations.
Children's Galleria Specials: Special bundle price for multiple HiPP fruit pouches and food jars, and up to 35% off on other HiPP products.
Hape
Hape has worked with design studios internationally and top child psychologists and educators. Through this, they've identified six key skills children need to flourish: creativity, confidence, strength, curiosity, kindness and integrity. Each toy is designed with at least one learning objective, such as fine motor skills, social skills, problem solving, language skills and emotional and physical development. Hape also contributes to the planet with their own bamboo forest and using planet-friendly plastics.
Children's Galleria Specials: Get up to 25% off Hape x Baby Einstein's range of products.
Infantino
Infantino's team believes that they can make incredible products and moments for you and your little ones. All their products use harm-free materials, putting safety, the health and happiness of their little customers above all. Knowing that children will put their products into their mouths, they ensure all Infantino's products meet or exceed the stringent safety standards. Their range of products, including baby gyms, baby carriers, high chairs and toys are free of BPA, lead and phthalates. Additionally, the paint on their toys do not contain any toxic elements or heavy metals.
Children's Galleria Specials: Shop Infantino's brands at up to 46% off.
Asian Kidswear Brand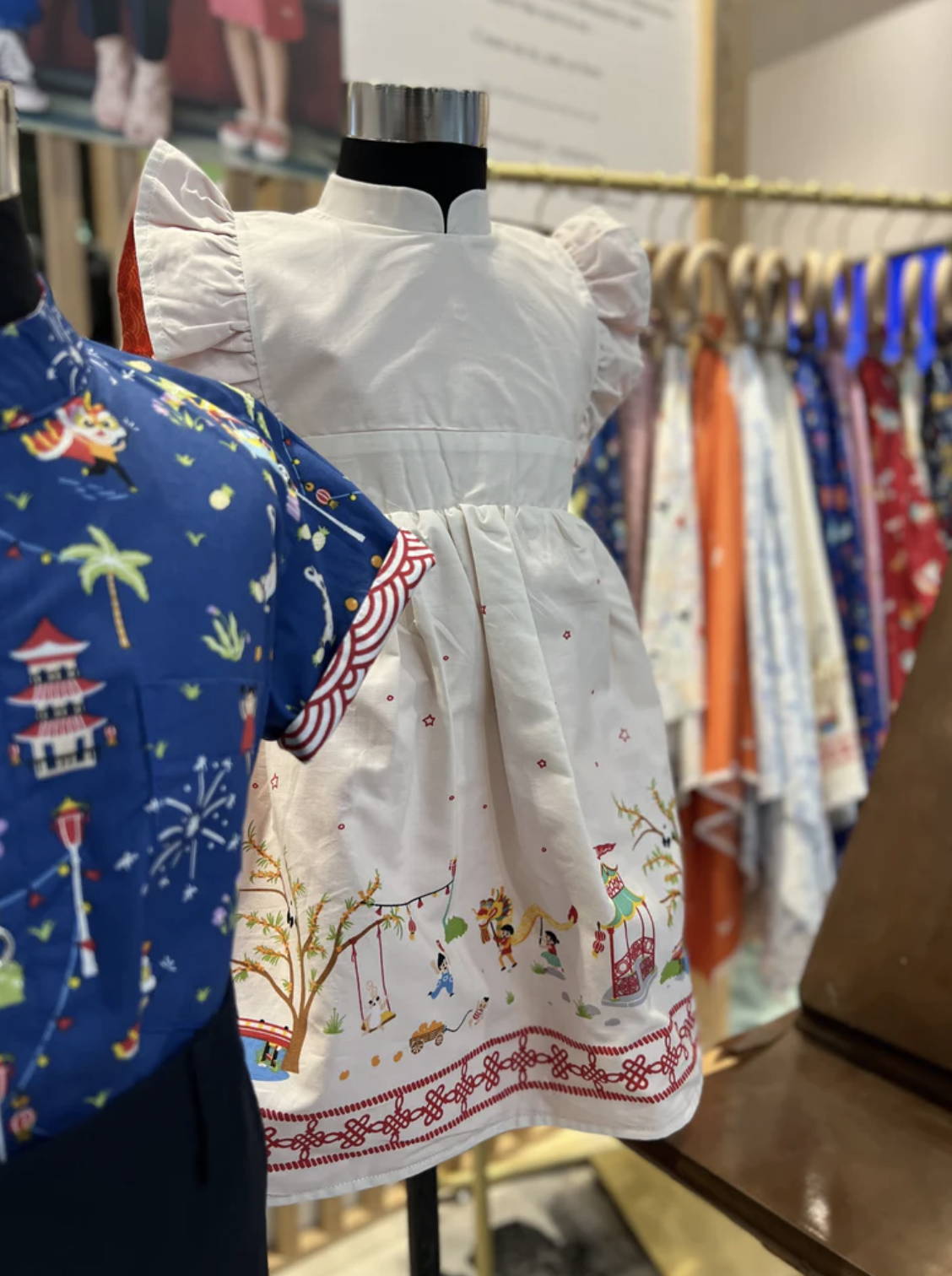 Maison Q's reversible clothes feature cute prints like a street booth hawking pineapples, fireworks and a lion dancer.


Maison Q
Ever wished that your children could get more use out of the clothes that they wear? At Maison Q, most clothes - dresses, shirts and onesies - are reversible, to get twice the mileage with twice the fun prints. Founded by husband and wife-team Fadhil and Suhana Abdat, the brand employs highly-trained artisans from villages around Tasikmalaya, Indonesia to produce these collections at their family-owned atelier. Hence, the designs are also unique and cannot be found anywhere else. Additionally, the fabrics come from OEKO-TEX certified factories, free from harmful substances and safe for little ones.
Children's Galleria Special:
Maison Q's Reversible Bar: Make your kids Chinese New Year clothes from their CNY 2024 collection.

Regular items: 1 at $59, 2 at $100.
The Elly Store
Perfect for children 0 to 14 years old, The Elly Store is best known for its Chinese New Year collections of mandarin-collared shirts for boys, and cheongsams for girls. Frustrated with the lack of classic and comfortable options for Carol's daughter to play, her sister Audrey Ng stepped in. She bought fabrics from London to make clothes for her niece, and soon the offers to buy the clothes came pouring in.
Hence, Audrey moved back to Singapore a year later to launch Elly. A signature feature of the brand's clothes is that it features beloved Disney characters like Mickey Mouse, Classic Pooh, 101 Dalmatians and Dumbo. Since 2019, Elly has collaborated with The Walt Disney Company Southeast Asia for its Disney x Elly collections. Aside from their own collections, you'll also find a wide range of baby gifts, toys, and international brands of shoes, Marcus and Marcus tableware and Miniware, perfect for gifting.
Children's Galleria Special: Stock up on gorgeous designs from The Elly Store from $15 to $36, up to 60% off.
Le Petit Society
Based on the principle that great style should be for everyone, including precious newborns, Singaporean couple Robyn Liang and Dylan Ong developed an Asia-made line with top quality and design. The parents of two girls and one boy have created clothing ranges for the whole family, using fabrics that children will want to wear daily and that can last generations. Hence, the whole family can wear matching outfits even after Chinese New Year.
All of Le Petit Society's organic products are Global Organic Textile Standard-certified. This means that at least 95 per cent of the fibres in a textile product must be certified organic, without the use of synthetic pesticides, harmful chemicals and genetically modified organisms. While the remaining 5 per cent may include non-organic fibres, they still have to meet certain social and ecological criteria.
Children's Galleria Specials: Le Petit Society will be launching their new collection at the fair, with 10% off their regular collection.
M.Latin
Trekking long distances to school, children in Xuyong County, Sichuan Province, were often inadequately dressed for the winter climate. Even worse, they were often unaccompanied by their parents as the latter had to travel to work. Thus, M.Latin's team of designers got to work in 2020 to create warm school uniforms for them. In order to do this, they thoroughly researched the mountain climate, and recorded the children's sizes.
After the designs were perfected, the designers personally visited the recipient schools to observe how the children wore these uniforms. Not only did they want the children to stay warm during the winter, but they also hoped the uniforms could be like their parents giving them a hug. M.Latin, established in 2004, focuses on the design and retail operations of children's clothing, integrating design, development, production and sales.
Children's Galleria Specials: Shop apparels from $19.90 and up (up to 64% off)
Sustainable, Luxuriously Soft Fabrics for Little Ones
Little Rei
Little Rei's collections feature blankets, towels, and hoods for bathing, swaddles and even pillowcases made out of super soft, absorbent bamboo muslin. With cute designs like trains, carousel horses and elephants, the fabric also helps regulate your baby's body temperatures so they can sleep better. The sustainable material is softer and 40% more absorbent than cotton.
Children's Galleria Specials: The Little Rei x Maison Q's four-layer blanket and two piece swaddles (now $59, UP $133.80), and up to 56% off on other items.
Baa Baa Sheepz Sleepwear
Baa Baa Sheez sleepwear stays 2 - 3 deg colder in hot weather, and warmers in cold weather. Made of 95% bamboo and 5% spandex, the breathable sleepwear keeps bad smells away, dries quickly and doesn't need ironing. Founder of Baa Baa Sheepz, Abby Lye, aimed to manufacture soft, comfortable quality home wear with fun, innovative designs.
Children's Galleria Specials: Enjoy up to 20% off Baa Baa Sheepz clothes.
Beauty Accessories
SOVA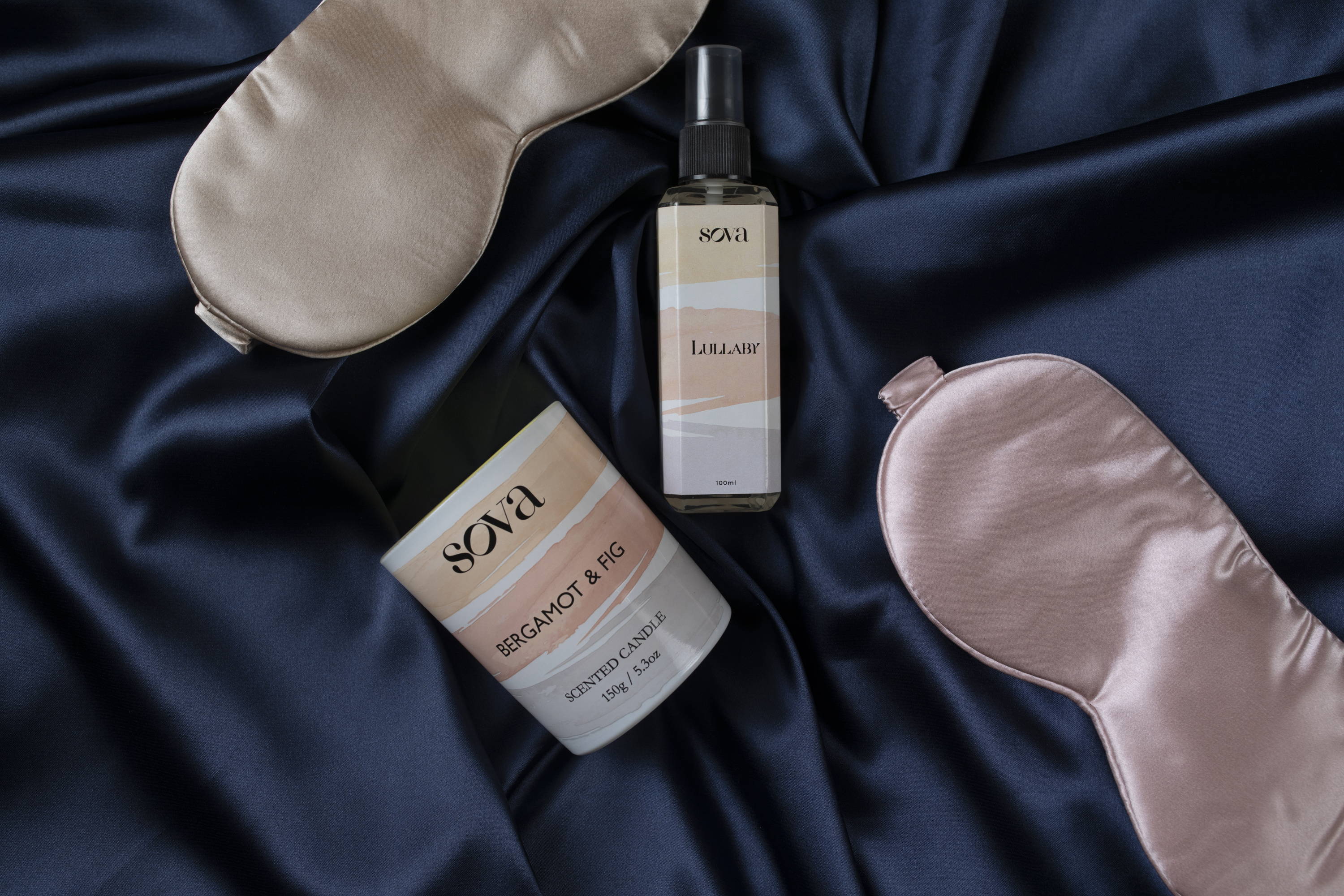 Made with the highest grade, premium 6A mulberry silk, the luxurious soft material is hypoallergenic, anti-aging and helps reduce hair breakage. Singapore's most well-known sleep accessories label, works with partners who farm sustainably and ethically. Furthermore, SOVA also prioritises reducing manufacturing waste. For example, they redesigned their product packaging to use the minimum amount of materials.
Children's Galleria Special:  Get 15% off SOVA products.
Nodspark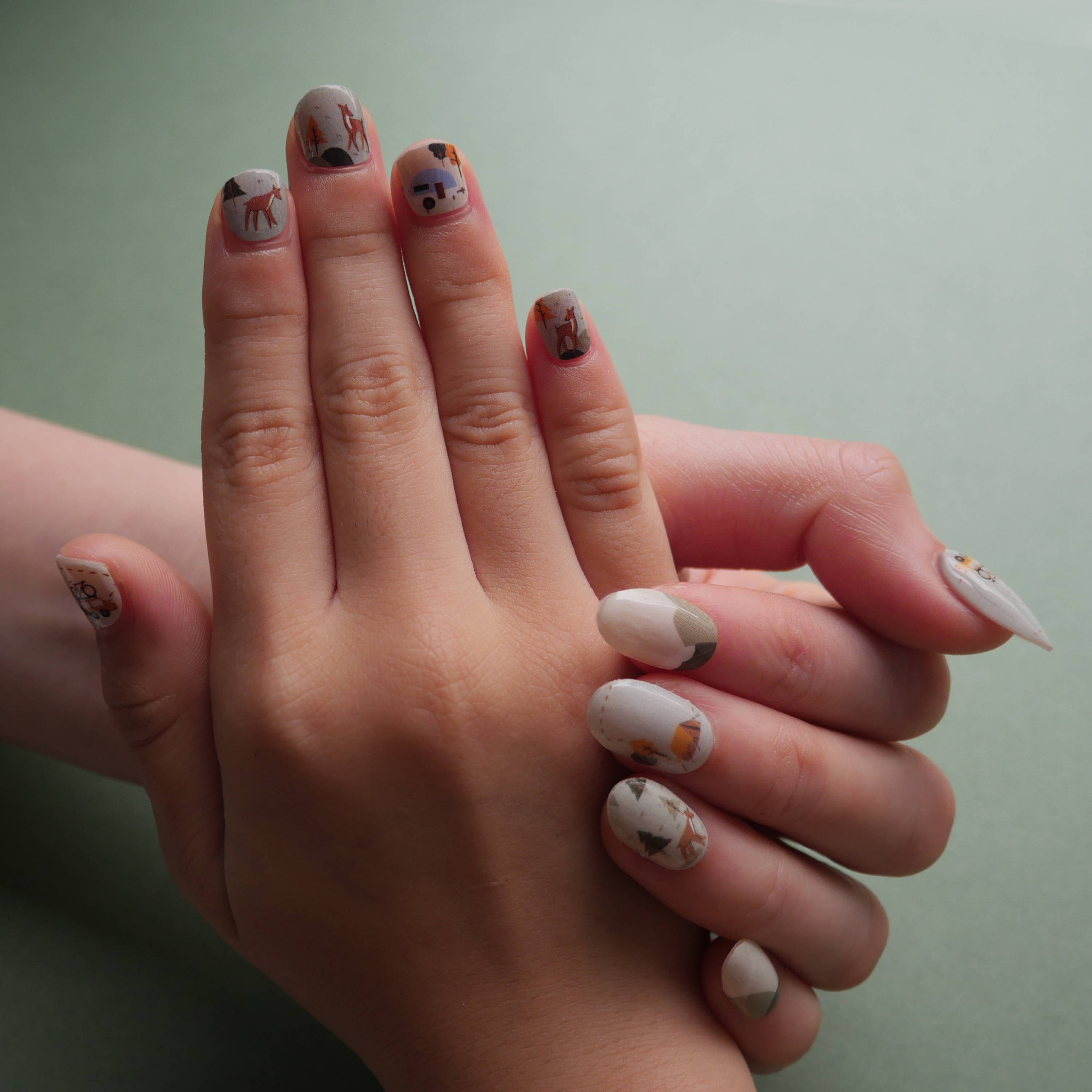 Get glam, easily and quickly, even at home, with Singapore brand Nodspark's nail wraps and lashes. The leading designer of nail wraps, Nodspark's beautiful designs have a professional finish, with no drying time and are scent-free. These can be put on in just 10 minutes and will stay on from 10 - 14 days.
Children's Galleria Special:
Buy 4, get 1 free: Nail wraps, MLBB lashes and fun tattoos.

Free fun tattoo application on the spot for kids under 12 with a min spend of $30 at Nodspark's booth.
Lifestyle Brands at Children's Galleria
Levoit
Keep your indoor air clean with Levoit air purifiers that have 3-stage filtration, capturing at least 99.97% of airborne particles 0.3 microns in size, 99.99% of mould and bacteria and viruses. The carbon filter also filters VOCs, smoke and household odours. All this is done very quietly, so light sleepers can sleep undisturbed.
Children's Galleria Special: Up to 55% off Levoit products.
The Arcade People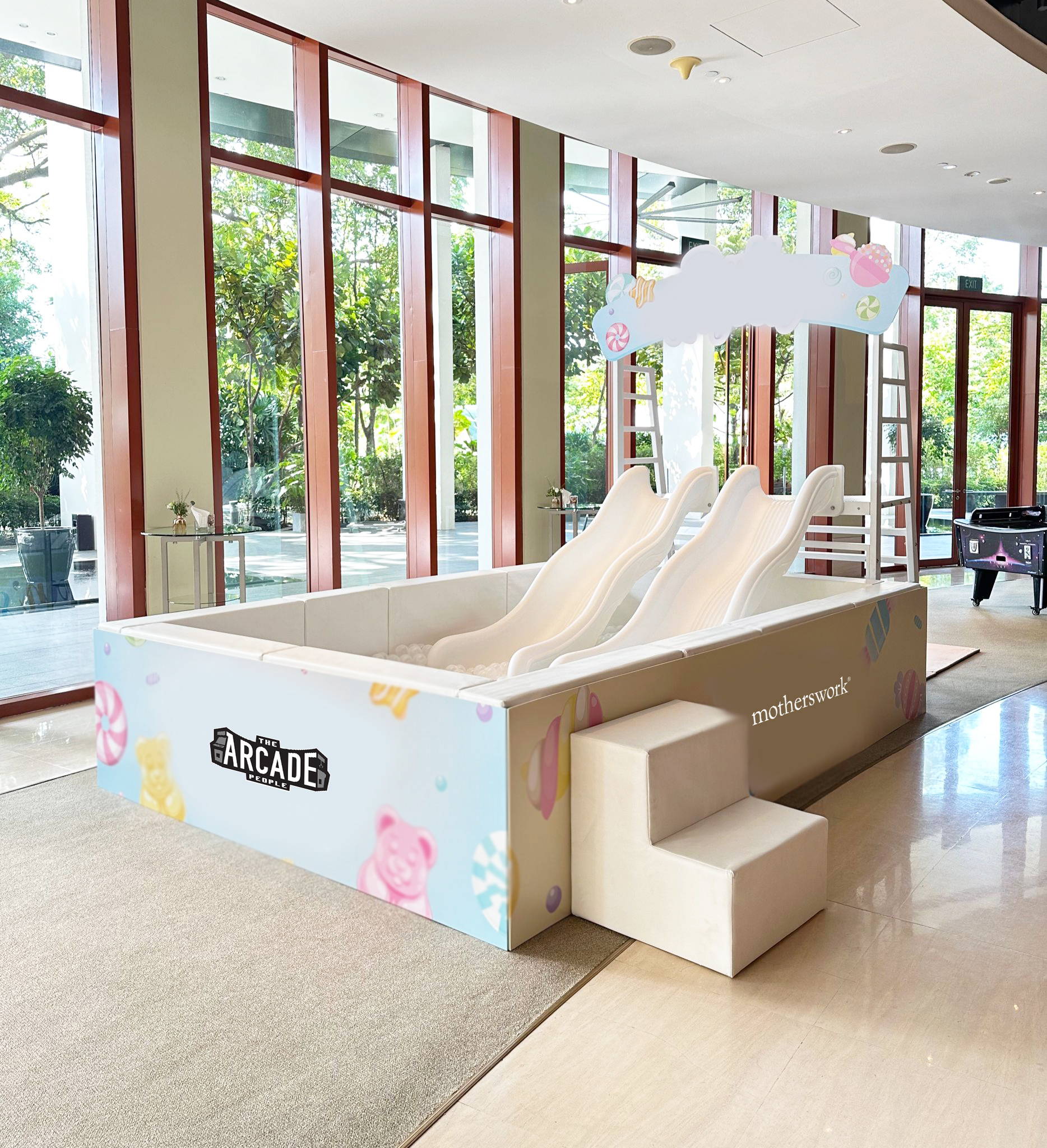 Included in The Arcade People's lineup are beloved games like pinball, Daytona, Mario Kart, and many more. Other party favourites that you can rent for your next event might include Dance, Dance Revolution, and Guitar Hero. Kid-friendly options include baby basketball for your little ones to train their aim and reflexes.
Children's Galleria Special:
$18 for half hour admission for one parent and child at the bouncy castle, ball pit and kids' arcade games.

$3 off with a min spend of $10 at the atrium.

Authentic plushies at the claw machines ($1 per token per game).

Grip socks at $3 per pair.
ISE International Pte Ltd
Keep your family safe and healthy with Purell and Milton's range of products, both brands exclusively distributed by ISE International Pte Ltd in Singapore, Malaysia and Thailand. Milton's range of baby-safe products include baby bottle cleansers, sterilisers and sterilising tablets. Ward off germs and viruses with Purell hand sanitisers or surface disinfectants. Check out other brands like ING Organic and Ministry of Mama at the Children's Galleria.
Children's Galleria Specials:
Purell Advanced Hand Sanitiser Refreshing Gel (1 for $24.90, 3 for $49.80),

Buy 1, get 1 free for the Milton Air and Surface Disinfecting Spray.

20% off Rivadouce Bébé Special Bundle and 10% off ING Organic and Ministry of Mama products.