Posted on June 06 2023
The June school holidays are upon us and with Covid-19 restrictions well in the past, it's time to pack those bags and get ready for your next big family vacation!
But while taking to the skies and exploring a new place with your children is always an adventure, planning and packing for a family trip can also be daunting and stressful.
Travelling with children not only involves more baggage, but you also have to think of a barrage of additional factors including sleeping arrangements, how to get around with toddlers who don't walk very well yet, and contingency plans in case anyone falls sick.
Host, presenter and consultant Sara Ann K, who has two sons aged three and five, says travelling with her children is both fun and hectic.
"I wouldn't call them holidays! But they have been great times where we can really bond with them, and I'm hoping we're giving them many core memories they can look back on one day," says Sara.
Asked what the toughest part of travelling with kids is, Sara says falling ill on a holiday is definitely a big challenge.
"When my family had a trip to Phuket last year, my husband, my youngest (then two-years-old) and I got covid while on the trip. I already travel with a mini pharmacy, but now I make sure I also bring a thermometer, ibuprofen and paracetamol for kids at all times."
And while forgetting important items like wet wipes, snacks or diapers might herald a small disaster, it is important to be adaptable and stay positive.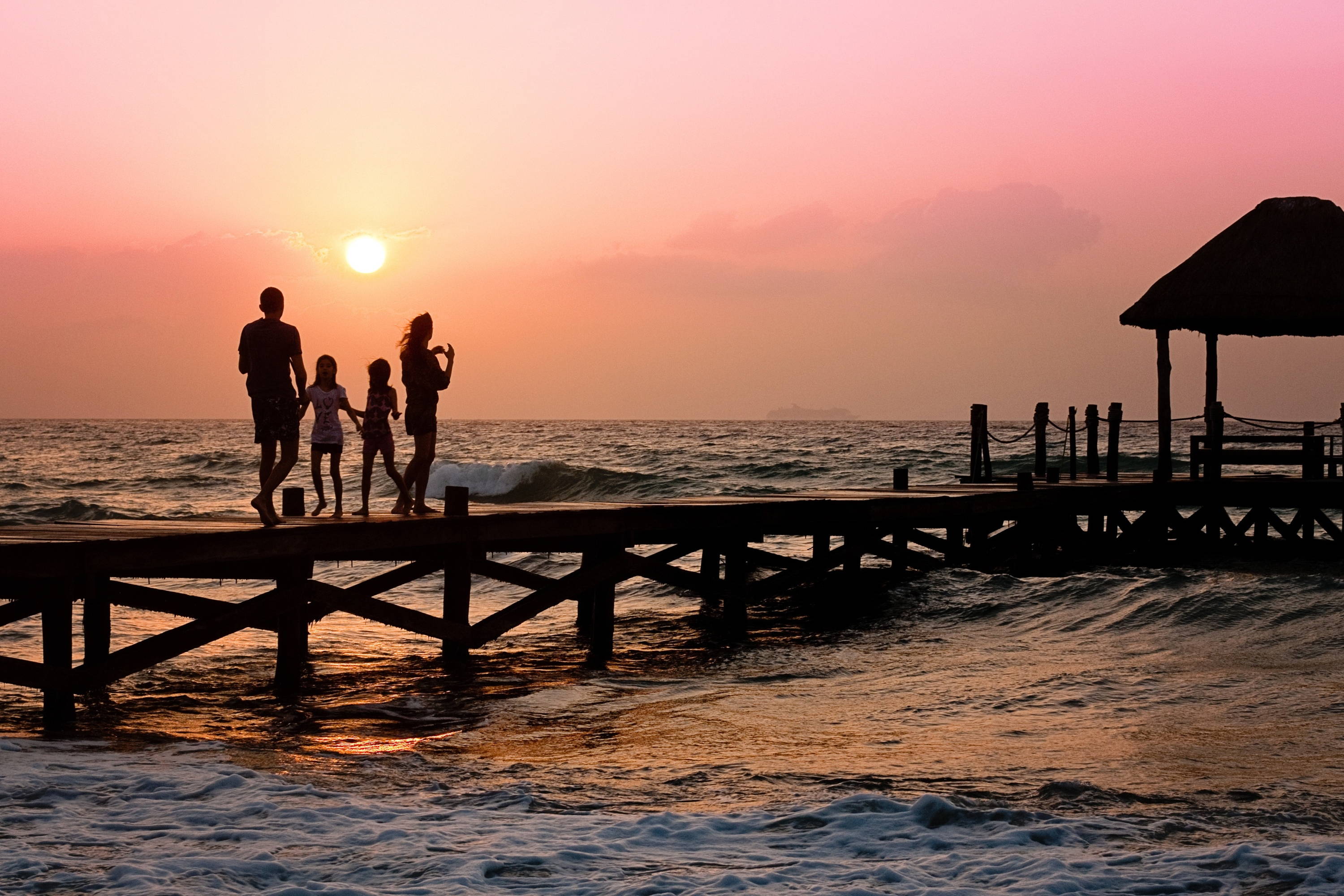 Sara recalls one particular trip to South Korea when the family realised they forgot a key baby essential.
"My cousin was carrying my older boy who was one-year-old then, it was winter so he was all bundled up in winter gear," says Sara.
"She said she smelled something funky, and that's when we discovered that we forgot to bring the diapers! We stopped by the nearest mall and scoured every store level by level, frantically looking for diapers. Only the budget store had diapers, but they came in gigantic packs!"
"Of course, we bought them, went to the bathroom.. and there discovered that... It was a false alarm," says Sara.
She adds that the funniest and worst part of the story was that when they arrived at their hotel an hour later, they found a vending machine right at the entrance selling small packs of diapers.
But the challenges of travelling with little ones don't put her off family trips. For those who might be hesitant, Sara says, "Just do it. Get out of your comfort zone. The best time is when they're under two and tickets are much cheaper for them!"
Here are Sara's must-have items and recommendations to help you get ready for your next family vacation.
1.   MiaMily Multi-Carry Luggage
The luggage comes with a built-in seat back which allows it to be transformed into a ride-on suitcase for children or a portable seat for adults. Sara says, "My kids love it. The bag itself is very well constructed and moves very smoothly. The ride-on option was something both kids really enjoyed. There is a bar right in the middle of the luggage, to strengthen the case, and even my mother and I could sit on the luggage to take a rest with no issues."
She adds that this is a great option if you are walking big distances between flights in transit, and you're not bringing a travel stroller along.
"But do note that this piece is only accepted as a carry-on in most big airlines. And some budget airlines won't allow the luggage on board if they are very strict," says Sara.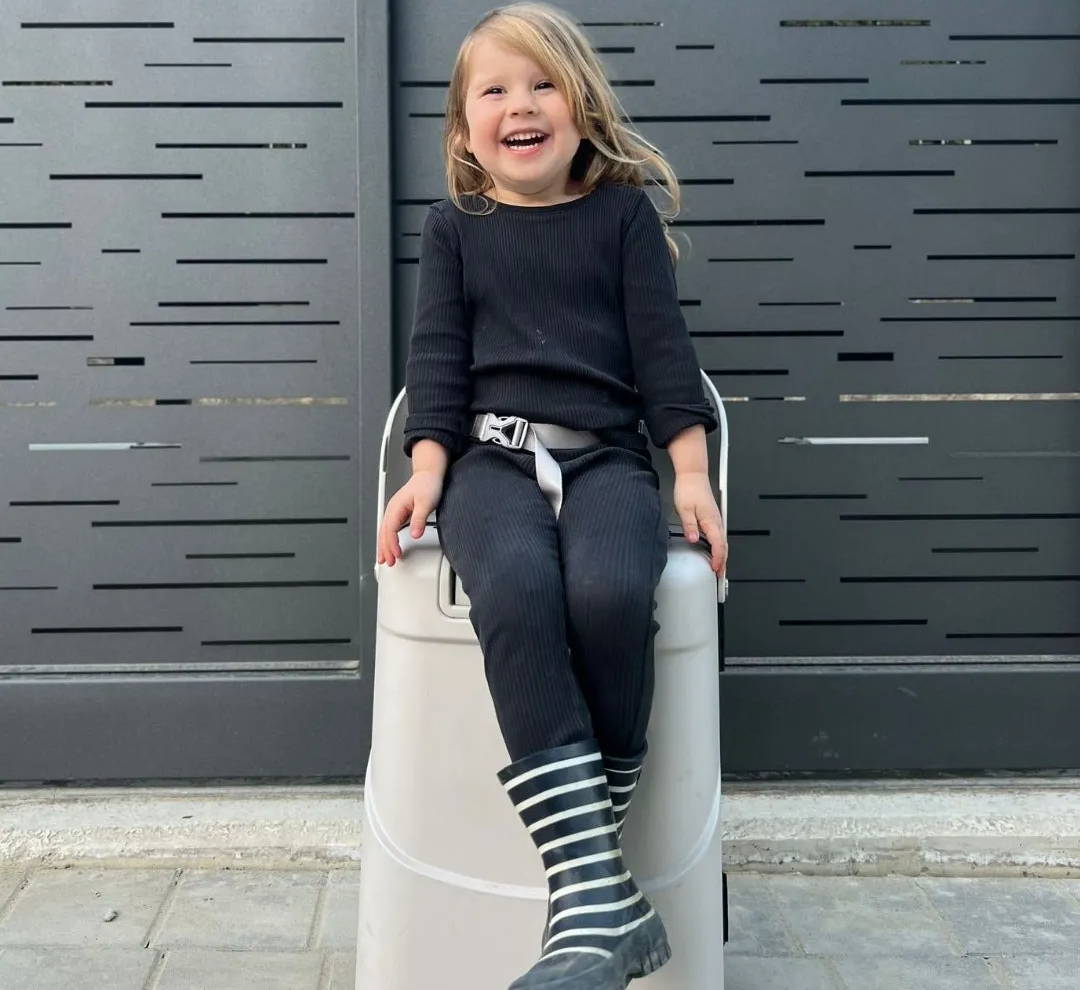 2.   Trunki suitcase
Hand luggage that's specially designed for kids!
"My kids use them as their carry-on baggage when we are taking flights. And when they're tired of walking they hop on and I just drag them along like I'm walking a couple of dogs. The kids usually pack all their activities, snacks and toys into these bags, so there are no arguments on the plane," says Sara.
Other good luggage options include the Stokke Jetkids Bedbox and the Micro Ride On Eazy Luggage.
3.   Ergobaby Alta Hip Seat Baby Carrier

An all-in-one carrier that gives you a hands-free carry as well as an assisted one-hand hold.
"Even till today I always pack a baby carrier. Our youngest is turning three soon, so we use one with a hipseat for better weight distribution. These work best in non-stroller friendly destinations that I've been to like Seoul, Hong Kong, Bali and Labuan Bajo," says Sara.
Other carrier options include the Babybjorn Carrier Move, the Moby Easy Wrap Carrier, and the Stokke Limas Carrier.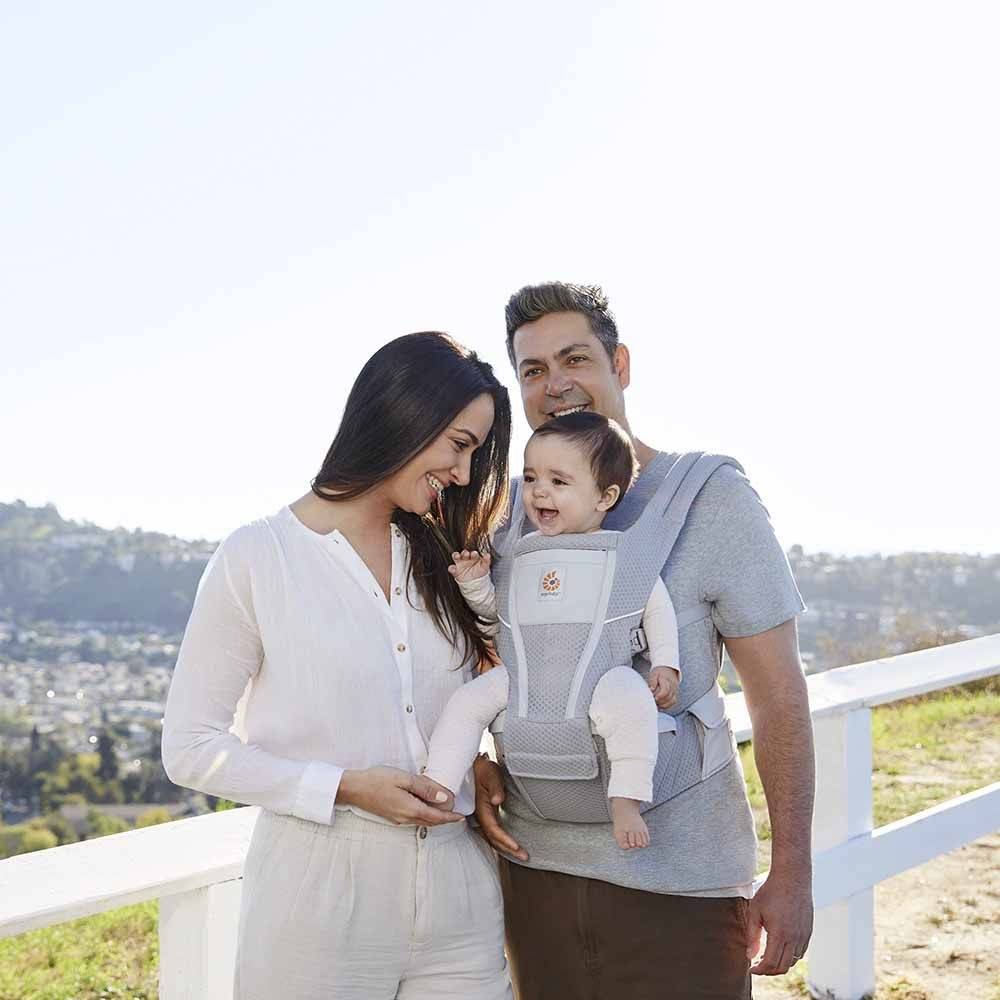 4.   Bugaboo Butterfly Stroller


An ultra-compact stroller with a one-second fold. It is lightweight, easy to maneuver, and super sturdy.
"I have this stroller with the add-on wheel board feature for my older boy to hitch a ride on. This is a great one-hand fold option that is super easy and can be brought to the cabin as well. It also has the most sturdy feel of all the travel strollers," says Sara.
5.   Joolz Aer+ Stroller

An award winning go-to buggy for on-the-go families. Lightweight, easy-to-fold and incredibly comfortable.
"This new upgraded version keeps selling out for a reason. It is the only travel stroller that you can use from newborn stage. It is wider than most travel strollers, has an extended canopy, and the best feature for me - it can fold up with the additional wheel board and fit into the travel bag. At 6kg - it also is super light," says Sara.
6.   Stokke Cloudsleeper Jetkids Inflatable Kids' Bed
This durable TPU mattress is made of lightweight nylon, which can be easily cleaned with a wet cloth and also comes with easily integrated pump.
"This bed is especially good to bring along if you are not sure about cot-options at your destination," says Sara.
7.   Milton Sterilising Tablets
These tablets can sterilise baby items in cold water in just 15 minutes.
"I never travel without these. Pop one into cold water in a basin and you have sterile water for 24 hrs. Great for sterilizing bottles and pump parts. As someone who has to feed the kids formula and boil water, I now usually pop a tablet into the hotel kettle and do one boil to sterilize the kettle first, before washing it out again, and doing another boil, before I use it for my kids. Doesn't hurt to be safe," says Sara.
8.   Biocair Bioactive Anti-HFMD Pocket Sprays
An easy to use and child-friendly sanitising spray.
"Everyone in the family gets a bottle to carry when we head overseas. It is food grade so we even use it to clean cutlery at roadside restaurants. And it doubles up as a great antiseptic or disinfectant for cuts and scrapes," says Sara.
9.   Mustela No-Rinse Cleansing Water
A gentle hypoallergenic cleanser that can be used on the face and diaper area. No rinsing is needed!
"I always carry a travel bottle in my diaper bag in case of messy, smelly diaper changes. And when travelling to cold countries, if we get back late and it's too cold to give the kids a shower or bath, a wipe-down with this is great. The no-rinse formula leaves babies smelling fresh like they just had a bath," says Sara.
10.   MadeFrom All Natural Vitamin C Gummies for Kids
A 100 percent natural supplement that helps enhance and support a healthy immune system. The gummies also aid in the absorption of iron and the plant-based formula is vegan-friendly.
"Madefrom is the latest vitamin at Motherswork, and this brand of gummies gives your children 120 percent of their daily vitamin C needs for much needed immunity when you travel," says Sara.