Posted on December 08 2020
Need ideas on things to do this Christmas? Involve your children in activities such as cooking, baking, shopping and watching holiday movies. This Christmas at Motherswork, kids can pick up new crafty skills via the in-store workshops. Get in the festive spirit with these activities that you can do with your little ones.
While this year may be a smaller-scale celebration, there are still a few ways you can enjoy the festivities with your family and closest friends. Focus on spending time with your little ones, imparting the spirit of Christmas through these festive activities.
Decorate the Home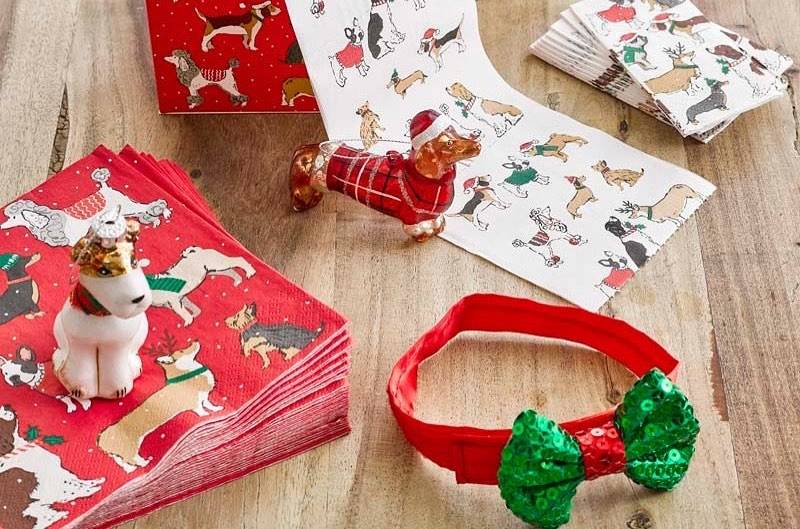 Add a touch of fun on your Christmas tree with this glass sausage dog ornament.
Decorating the Christmas tree and home is an essential activity during the holidays - let your children execute their creative vision this year. Keep your more precious ornaments made from glass or crystal away higher up on the tree where it's safer. While at Motherswork, pick up a couple of ornaments, such as the Sausage Dog and 4 x 4 Car Glass Decorations from Talking Tables. Other decorations include the Botanical Santa, Christmas Jumper or Ho Ho Ho garlands, and the Botanical Santa LED and multi-coloured string lights.
Decorating inspiration: Decorations You'll Love for Christmas
Christmas Shopping at Motherswork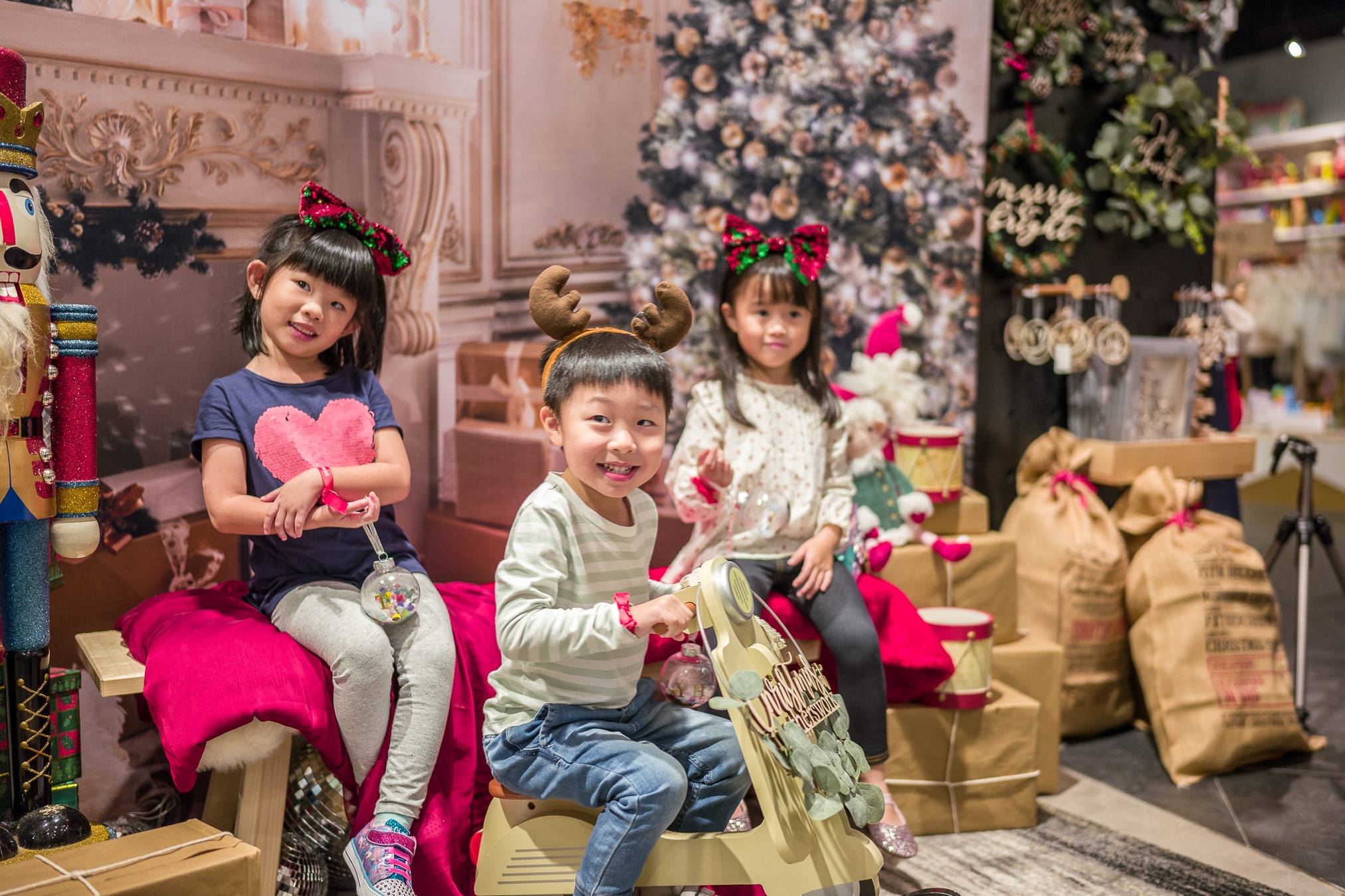 Capture precious memories of this Christmas with your children by taking photos at the photo display in front of the store.
Get your Christmas shopping done at Motherswork. Start by taking pictures with your little ones at the front of the store to get into the festive spirit. Involve your children in the gift shopping process and let them suggest presents for their siblings, cousins or friends. On selected days, children can also busy themselves with activities like decorating cupcakes and making their own rustic and pampas Christmas wreaths. During this season of giving, help them think about others who may need more assistance and choose a gift for the Giving Tree beneficiaries.
Christmas Gift Shop: For Mums, Babies and Kids
Orchard Road Light Up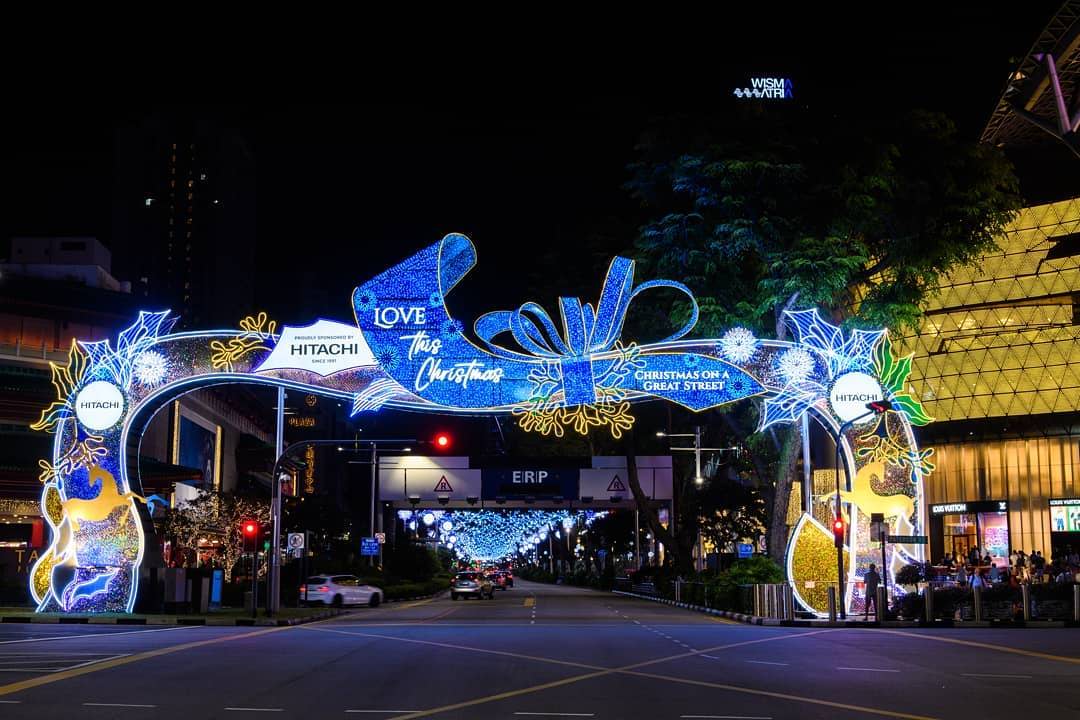 See the glorious Orchard Road light up from a safe distance - virtually.
Aside from taking a leisurely drive down Orchard Road to see the lights, you could also bring your children on a stroll. This also allows you to take pictures with them at the displays in front of the malls. Otherwise, do this virtually, "driving" down the streets over three zones, namely, the Tanglin, Orchard and Somerset sections to see the decorations.
Cooking and Baking with the Kids
Chocolate Chip Cookies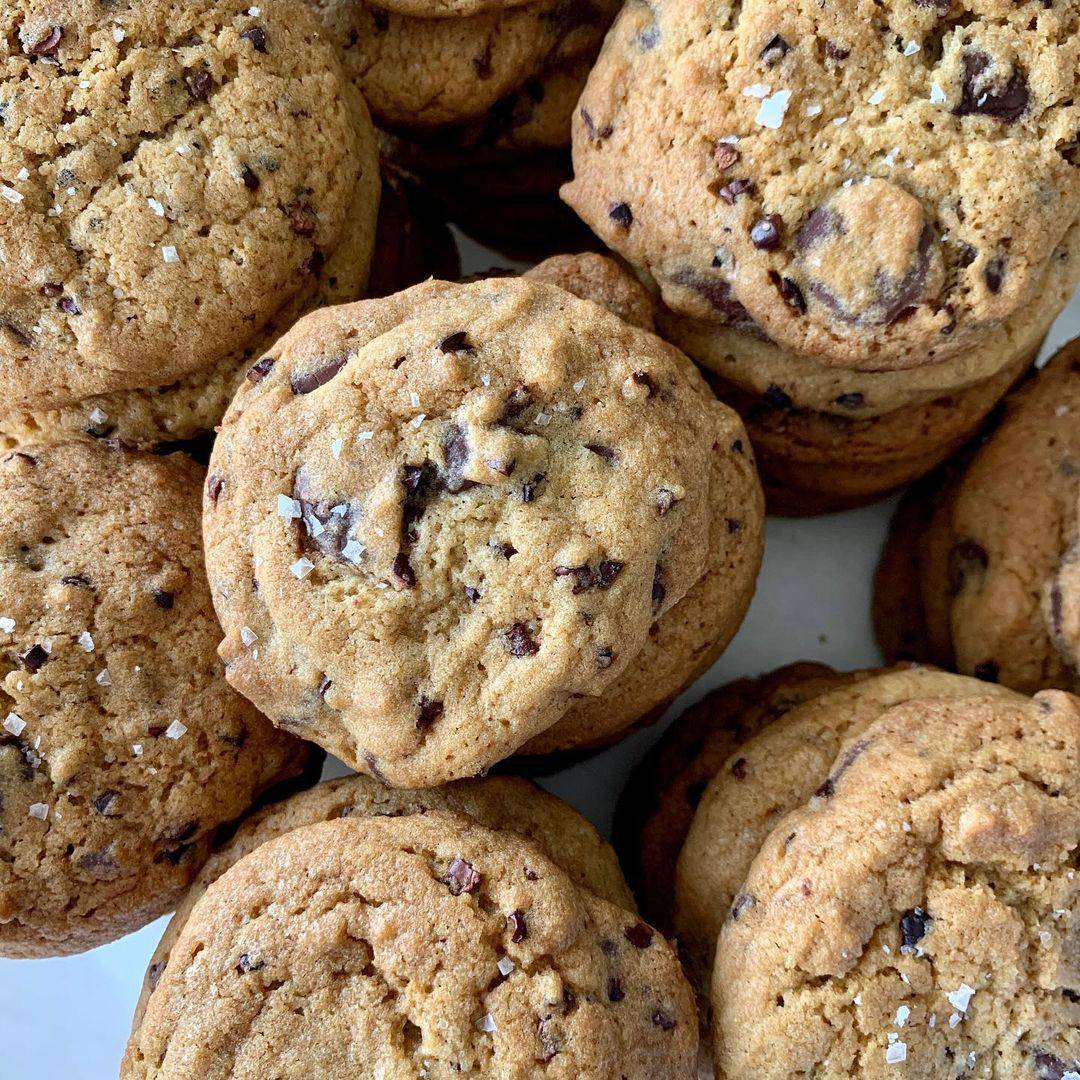 With your little helpers, bake a batch of Sharon's delicious chocolate chip cookies.
This Christmas, involve your children in baking some amazing treats, for your guests - and yourselves - to enjoy. Give them simple tasks to begin with, such as locating, measuring and mixing the ingredients. Start off with the perennial favourite, chocolate chip cookies, using Motherswork's founder Sharon Wong's recipe.
What You'll Need
Dry Ingredients
2 1/4 cups flour
1 teaspoon of baking soda
1/2 teaspoon of salt
Wet Ingredients
227g of softened butter
3/4 cup of sugar
2 teaspoons of vanilla essence
2 eggs
340g of semi-sweet chocolate
Optional
100g cacao nibs
1 cups nuts
How to make the cookies:
Preheat the oven to 191℃.
Mix the dry ingredients together, followed by beating the butter and sugar together in a separate bowl.
Next, add the eggs and vanilla into the butter and sugar mixture, then add the dry ingredients.
Now, add in the chocolate and optional ingredients.
Bake at 191℃ for 11 minutes, then remove from the oven.
Let cool for five minutes, and store (or eat) as soon as cool.
Roast Chicken with Lemon and Thyme Butter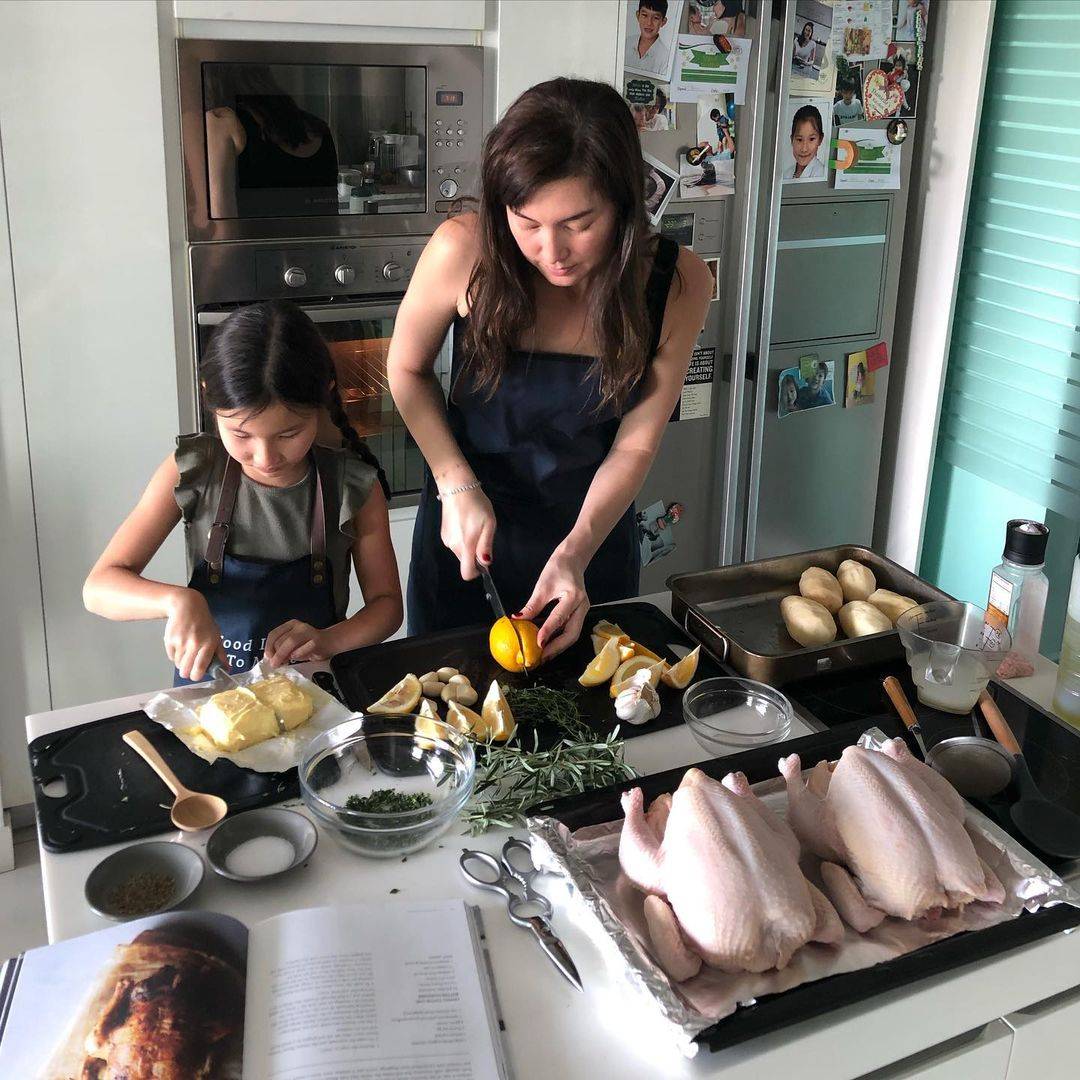 This Christmas, a simpler option might be Danielle's recipe for roast chicken rather than a turkey - let your little ones help you with simple tasks to build their confidence in the kitchen.
Another recipe you could try is Danielle Graham's Roast Chicken with Lemon and Thyme Butter. One of her favourite meals is this chicken, taught to her by her stepfather Florian, and this can be a staple for your Christmas dinner. This recipe serves four to six people. Find more delicious recipes in Danielle's On the Table at Home cookbook ($62).
What You'll Need
1.3kg whole organic chicken
1 lemon, halved
3 sprigs of thyme
4 garlic cloves
1 tablespoon plain or all-purpose flour
1 cup chicken stock, homemade or store-bought
For the Lemon, Thyme and Butter Marinade
50g softened butter
1/4 cup thyme leaves
Juice of 1 lemon
3 tablespoons of olive oil
1/2 teaspoon of salt
1 teaspoon of freshly ground black pepper
Making Roast Chicken:
Preheat the oven to 200℃.
Start making the marinade by combining all the ingredients in a small bowl and mixing.
Pat the chicken dry, inside and out, with a paper towel, and then put the lemon halves, thyme, garlic and half the marinade into the cavity.
Next, rub the remaining marinade all over the chicken, and then put the chicken in a roasting tin and cook for an hour, or until the bird is golden and cooked through. Transfer to a serving plate and keep warm.
Make a sauce by draining excess fat from the roasting tin with a skimmer, and then place the roasting tin on the stovetop on low heat. Add flour and stir well for five minutes, then gradually whisk in the stock. Cook until thickened, about two minutes, season with salt and pepper and then serve with the chicken.
Alternatively, a lot of restaurants and hotels also offer festive meals to make hosting hassle-free. These include Morganfield's, Amò, Lawry's the Prime Rib, Tablescape, Pan Pacific Singapore, Shangri-La's Origin Grill and Sofitel Singapore Sentosa Resort & Spa.
Christmas Party Activities
Christmas Movies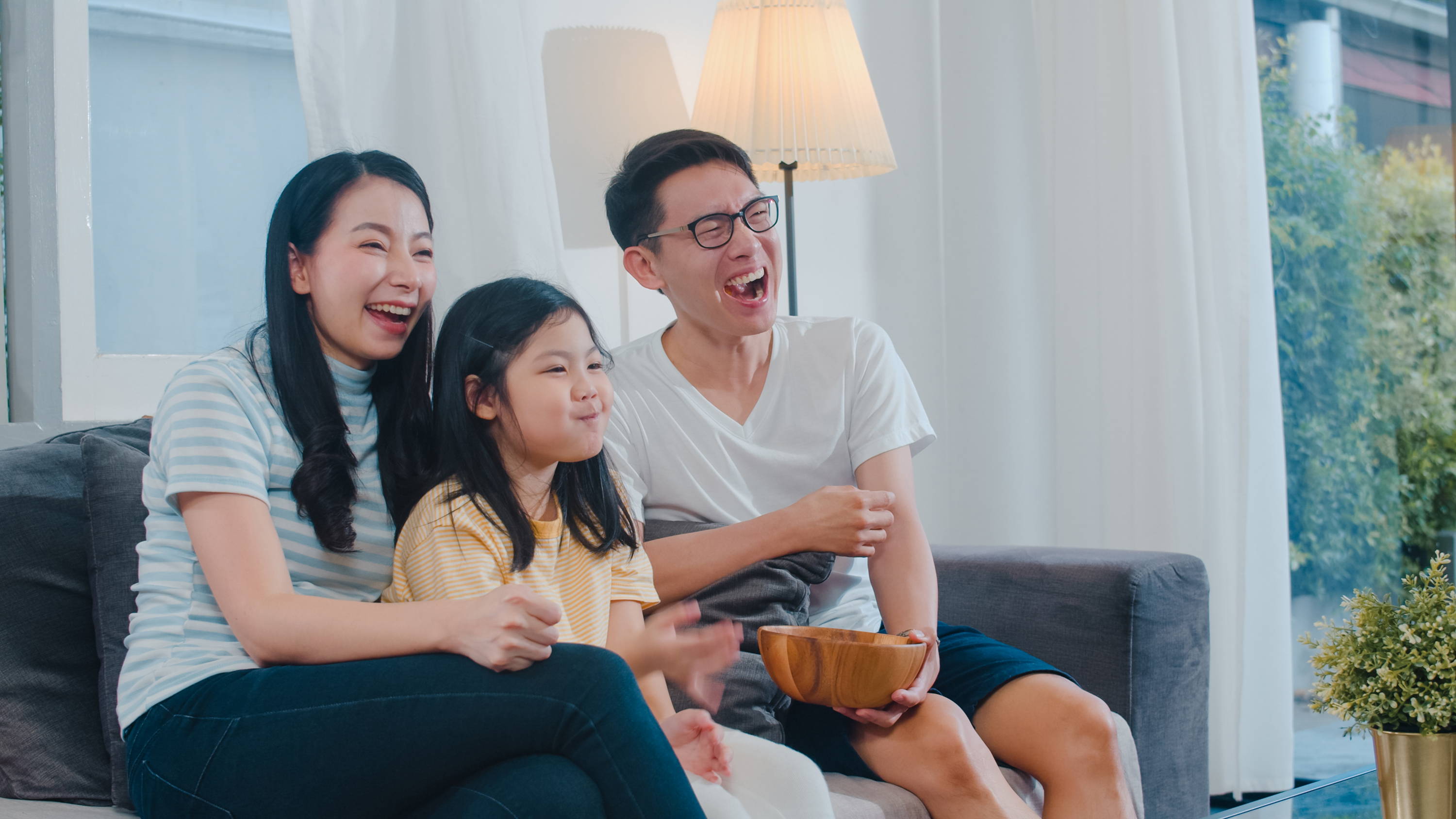 Together with your child, watch family-friendly Christmas movies - popcorn optional.
One way to make precious memories with your little ones this Christmas is to have a movie night, watching age-appropriate Christmas movies. These could include Mickey's Once Upon a Christmas, How the Grinch Stole Christmas, The Polar Express and A Charlie Brown Christmas.
Game Time
Pit your skills against your guests' with Talking Tables' games, including Bingo, trivia games and Family Games Night.
For an evening of fun, try these games from Talking Tables, e.g., Bingo, Family Games Night, trivia games from the crackers, and mini party hats, available in-store at Motherswork. As players may need to guess or describe Mike Tyson or Holly Golightly from Breakfast at Tiffany's, you'll need to add more beloved children's characters that little ones can easily guess.
Otherwise, play a board game together, whether it's these from Smart Games ($15.92 to $19.90) or classics like Snakes & Ladders, and an easier version of Monopoly. Other games that require a bit more time to put together include guessing the smells. In small sealable jars, place items like cotton balls soaked with vanilla or almond extract, various spices like cinnamon or nutmeg, chocolate, gingerbread, or peppermint candy, then seal tight. Family and friends will have to guess what the smells are in the jars while blindfolded. If the jars are see-through, cover them with a cloth before playing so no one cheats. Play this individually or in teams. Younger children can get points if they say what the scent reminds them of.
Another game is Pin the Nose on the Reindeer, using this free printable. Print this out and stick to a large foam board, and then print out the noses as well. Each guest can take turns to attempt to pin the nose on the reindeer while blindfolded. Make it harder for older guests by making them spin around a few times first. Other suggestions include charades, where participants have to act out Christmas carols or activities like Angels We Have Heard on High or wrapping gifts.
Video Call Your Relatives or Friends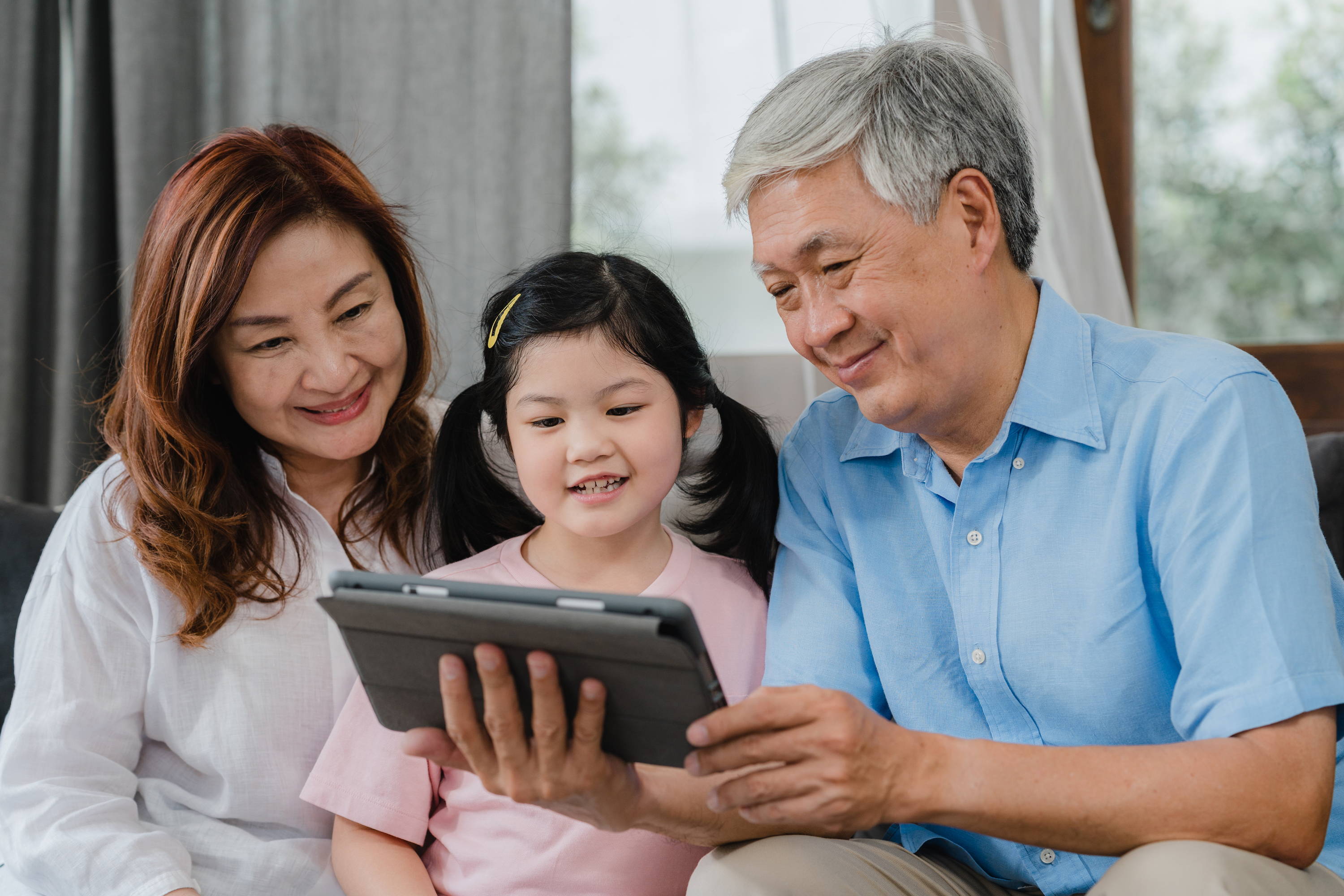 Meet your loved ones online via Zoom, or FaceTime and share some quality time with them over the holidays.
Missing some family members or best friends? Set up a call with them, whether via Zoom, Google Hangouts or FaceTime to spend some time together. Play some fun virtual games like a scavenger hunt, charades, or Name, Place, Animal or Thing. For the last game, each player will have to list a famous person's name, animal, place or thing beginning with the given letter. The first person to type these into the Zoom chat, or yell them out wins. With a little preparation beforehand, you can also host a crafting session to teach little ones to make paper snowflakes, or to fold a Christmas tree. Otherwise, watch a Christmas movie together via the Teleparty extension on Chrome.
Relevant Reads: Events and Deals at Motherswork
Credits: stb_sg, tirachardz, cardgallerynottingham,