Posted on July 15 2021
With some planning and creativity, a virtual baby shower can be as memorable as an in-person one.
Pregnant during the pandemic or planning a surprise for an expectant mum? With the changing guidelines, it may be difficult to plan one in-person, so a virtual baby shower is a great alternative - with minimal restrictions on the guest list. Here are some ideas to make this a roaring success.
Planning a Surprise Shower
If you're organising the shower on behalf of the mum-to-be, check with her or her spouse to understand her expectations. Check with them how many guests they'd like to invite and get the guest list, emails, phone numbers and first names. Start the planning a month in advance, and get important information like nursery colours, baby's gender and registry links to include in the invitations.

Venue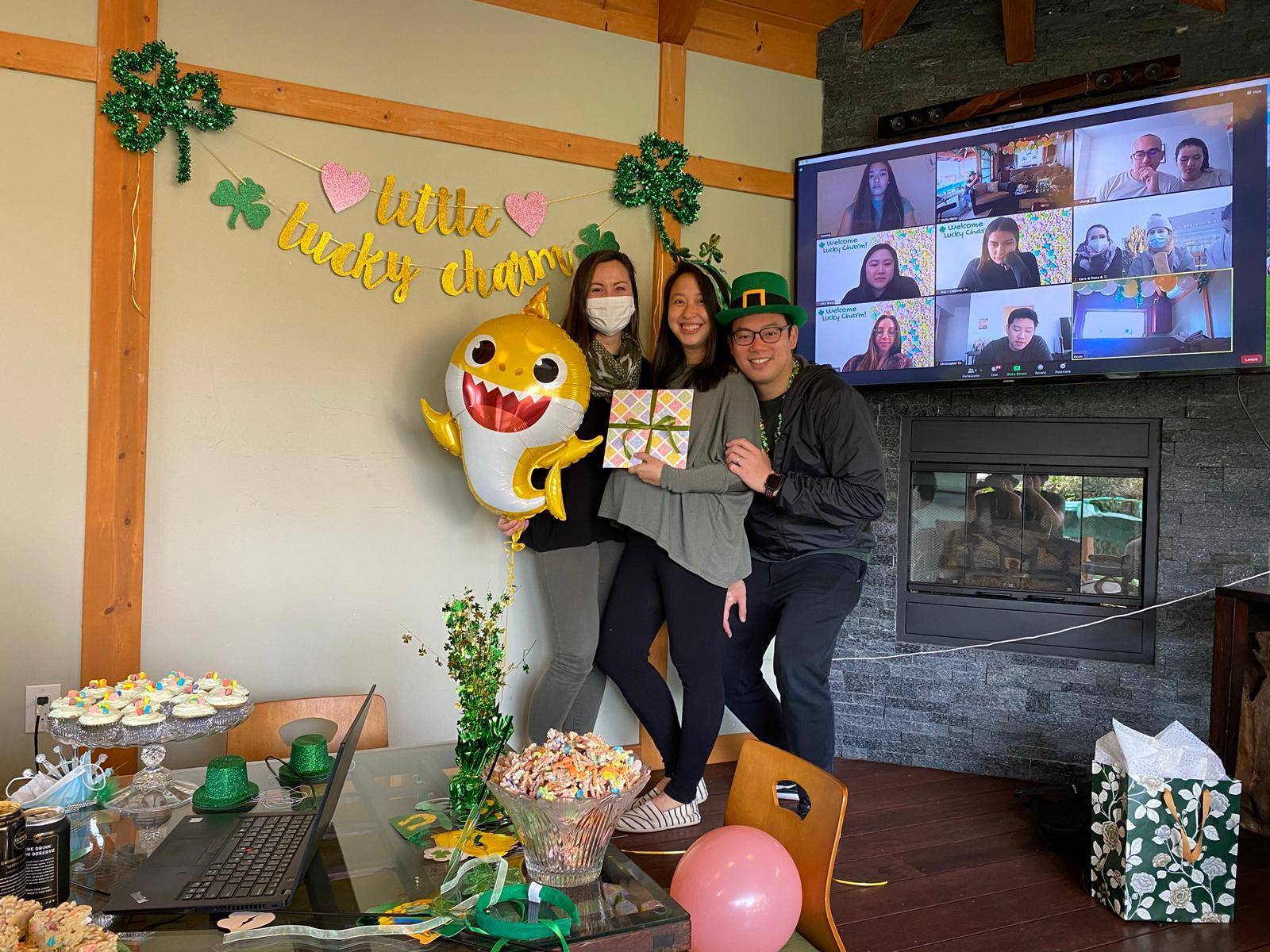 Pending the current restrictions, you can invite a few friends or family over to celebrate in person.
Choose from platforms such as Google Hangouts, Facebook Messenger Rooms, Zoom, FaceTime, House Party, Gather and WhatsApp to host your virtual baby shower. It's best to use a platform most guests are familiar with. For groups larger than 10, use breakout rooms to encourage more interaction. Invite as many people as you want, from all over the world.
Jiezhen Wu, mum to adorable baby Juniper, coaches and consults with The Possibility Playbook, helping organisations and leaders to build conscious, impactful and inclusive organisations. Her first baby shower was held with her husband and five others in their quarantine pod, and 20 more guests over Zoom.
Decorations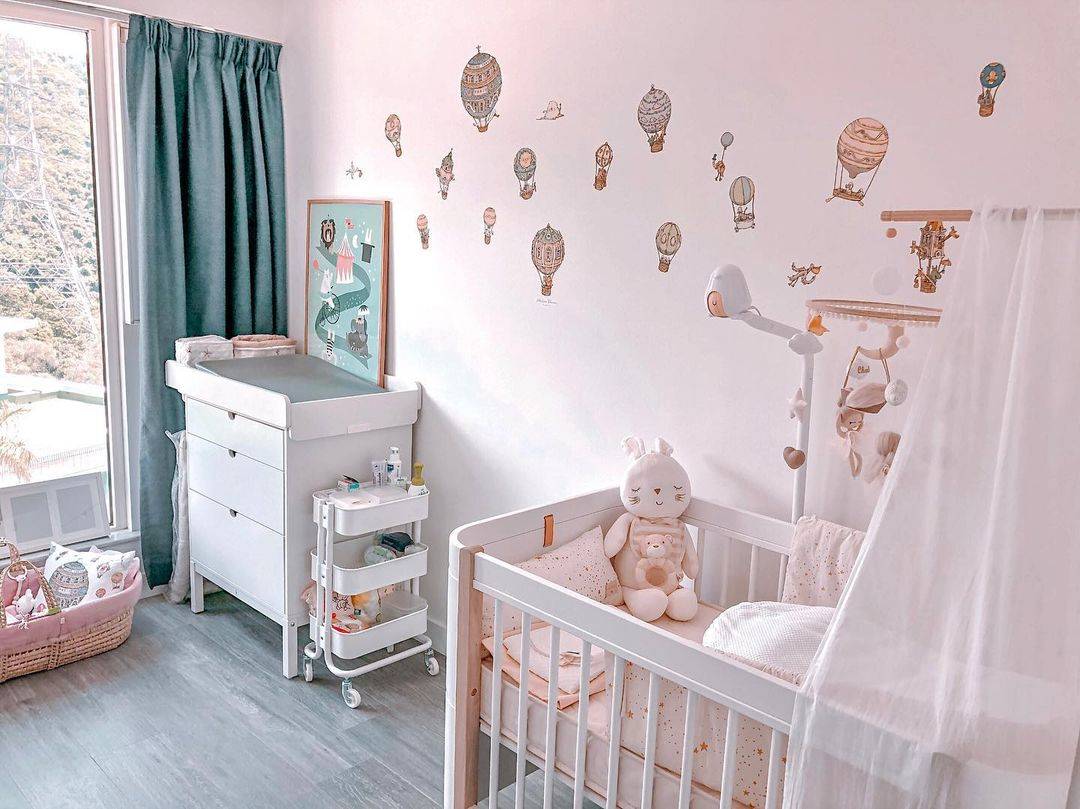 A few French-themed hot air balloon stickers can instantly transform a wall in the nursery, and form the perfect backdrop for your virtual shower.
An easy way to decorate for the party is to change your Zoom background with Canva, and share it with your guests, or choose an appropriate image from Pexel or Pixabay. Otherwise, use the nursery as the backdrop, bedecked out in gorgeous wallpaper and stickers, available from Urban Li'l and Atelier Choux ($15 up to $85 per sqm). It's also a great opportunity to show your guests the thoughtfully-designed, aesthetically-pleasing nursery that you've curated. Brighten up your guests' space with decorative items like a floral bouquet, and to thank them for joining your virtual baby shower. You can also incorporate a theme like Jiezhen did - hers was Lucky Charm after her baby's name in utero.
More free baby shower backgrounds: Minted
Other Gift Ideas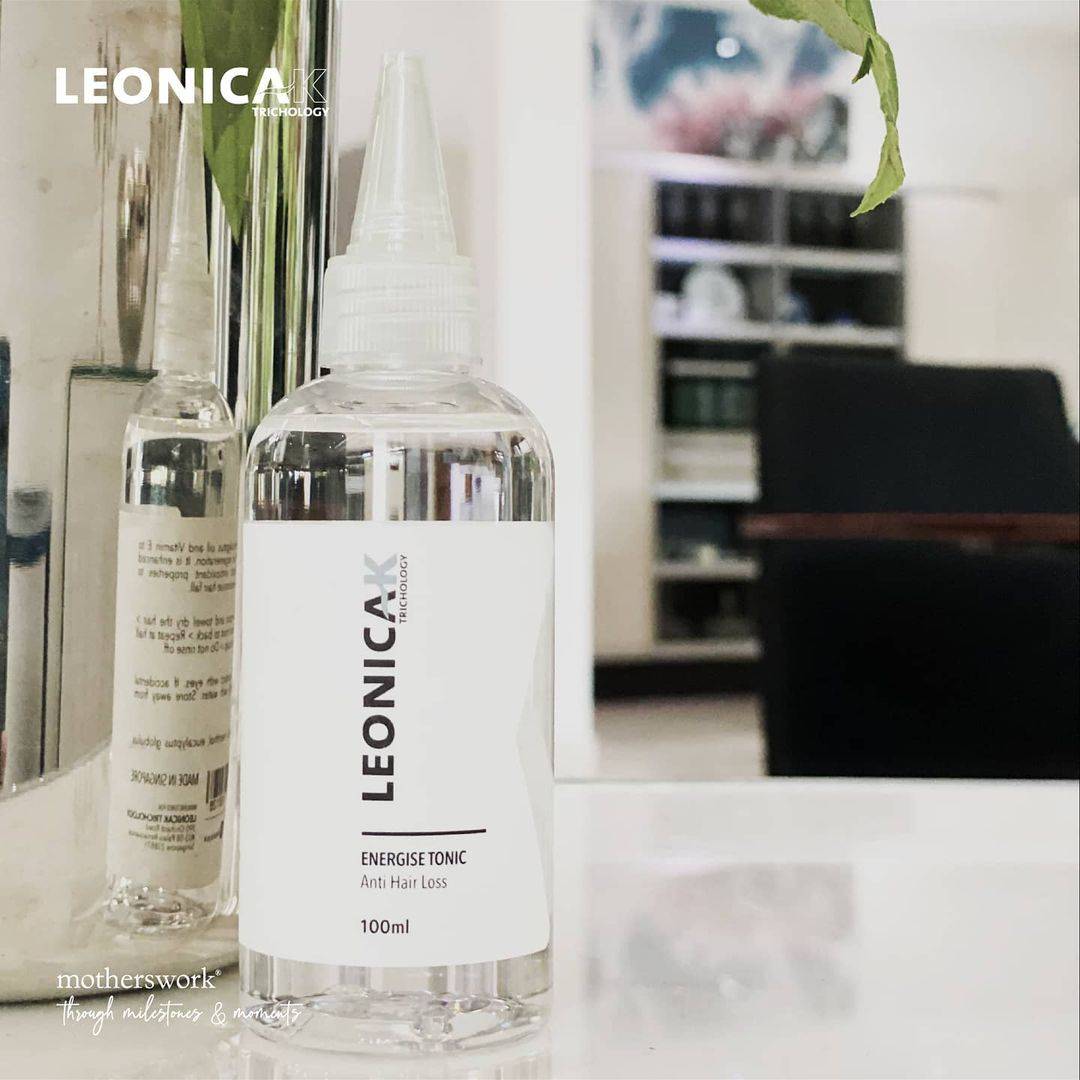 Pamper the expecting mum with skincare and hair care products like this one from Leonica K, especially to reduce postpartum hair loss.
Prefer to think outside the box? Try a little pampering with Foreo, Leonica K, Skin Inc and SOVA (up to $469), meal delivery, or cleaning services. Otherwise, guests can also contribute their favourite books to the baby's library, with classics like The Very Hungry Caterpillar, The Gruffalo and Goodnight Moon ($15.90 to $17.90). If all else fails, try vouchers - your recipients can use these to restock their essentials.
Personal Shopping With Motherswork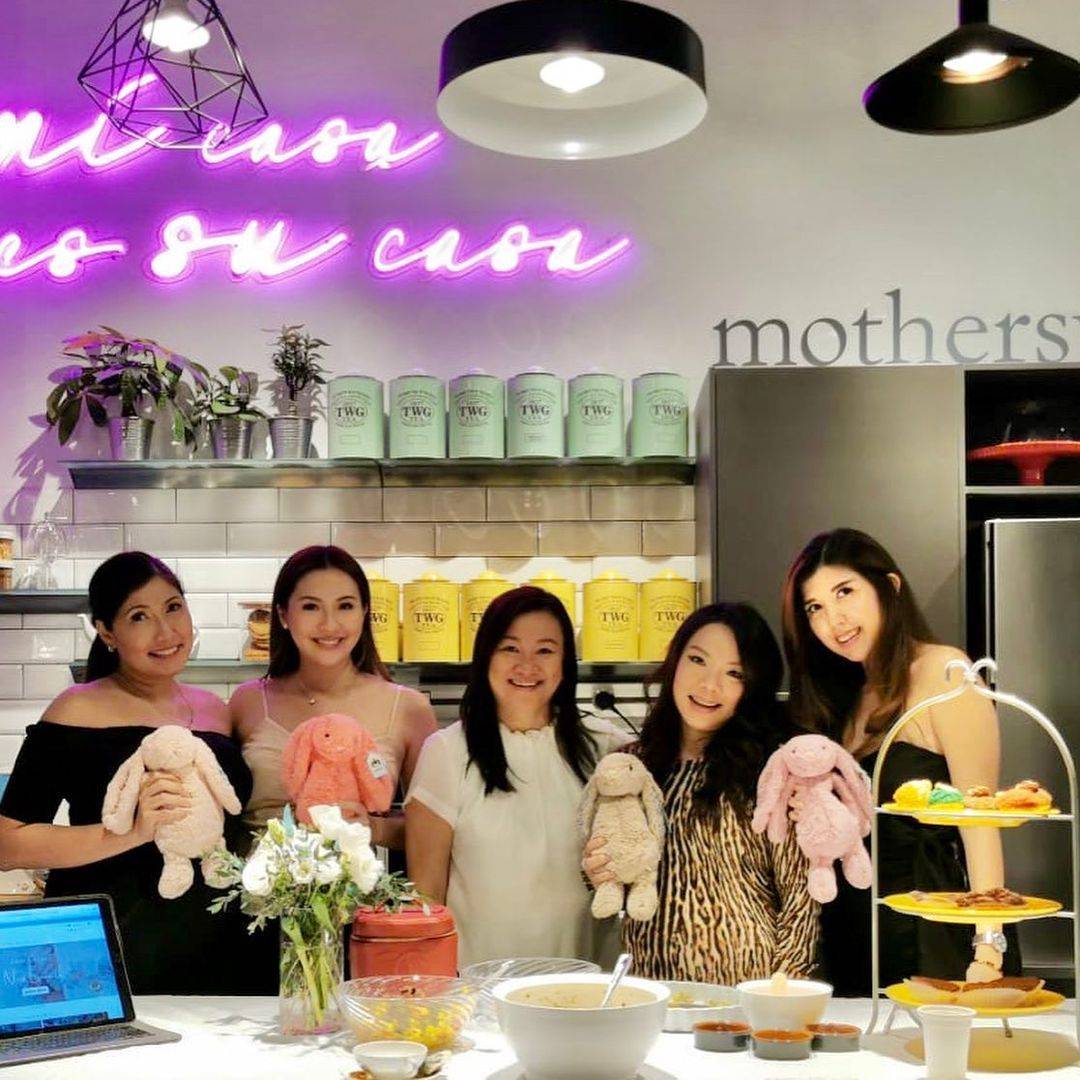 Subject to the current restrictions, you might be able to hold a PARtea with four of your closest friends at Motherswork, otherwise avail of the personal shoppers to pick out your baby essentials.
Not sure what to choose? Arrange a personal shopping tour with Motherswork, either in-store or virtually. Make an online appointment two days in advance, and a personal shopper will bring you around the store via a WhatsApp video call. They'll introduce the essentials like cots, strollers, car seats, and breast pumps. Alternatively, head down for a personal shopping tour in-store at Great World City from 12 to 6pm. Depending on the ever-evolving restrictions, up to five persons can enjoy an in-person PARtea in-store. While you and your friends and/or family enjoy a delectable high tea, a concierge will also introduce and demonstrate various products, all within a private shopping area. Purchase $1,500 in vouchers to book your PARtea and to offset your buys on that day.
Other Baby Shower Options
Sip and See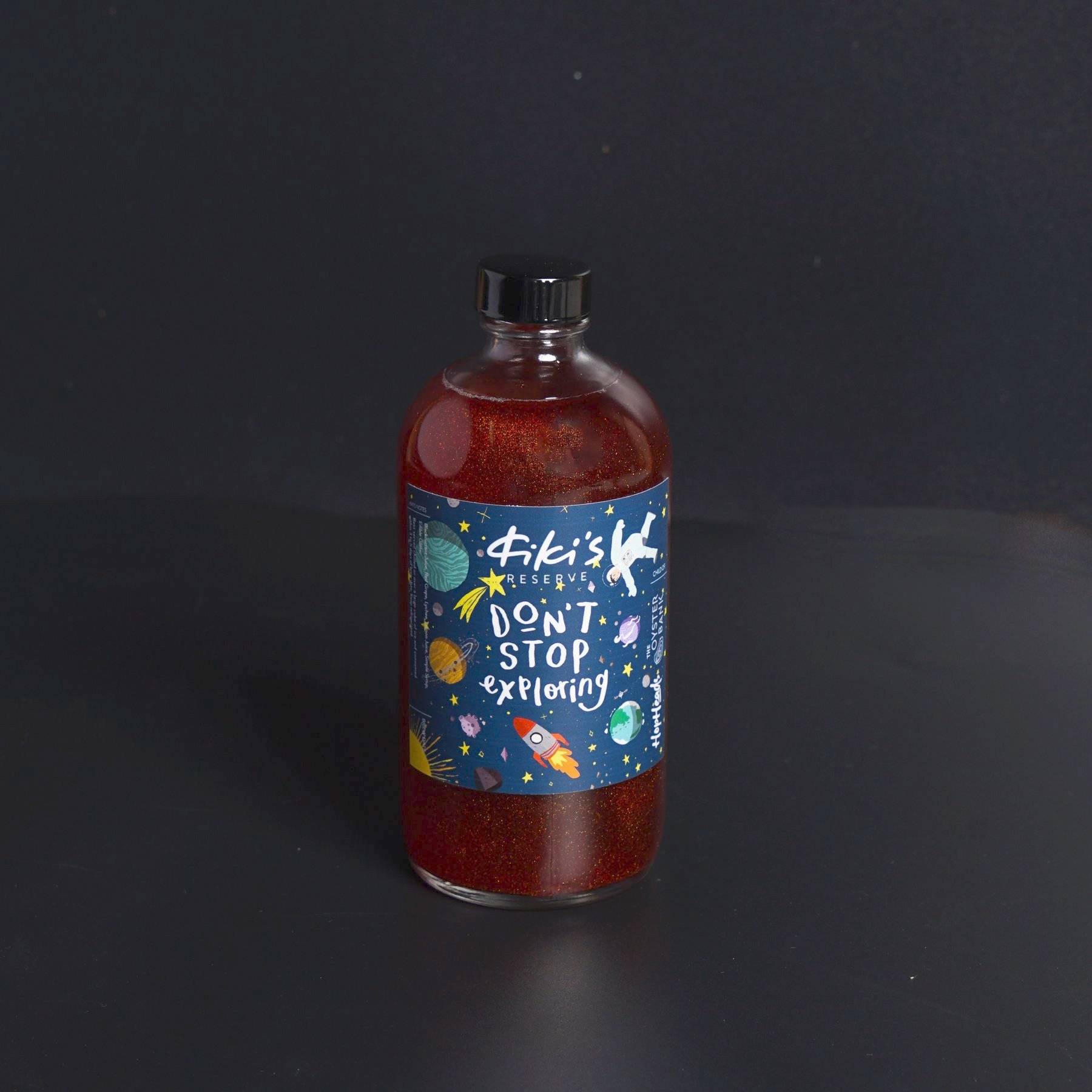 Planning a Sip and See? Toast to the parents-to-be with this mocktail from Kiki's Reserve.
If the parents-to-be are reluctant to share the gender just yet, or want to find out only when the baby arrives, try a Sip and See party. Activities could include guesses about the baby, such as height, weight, birth date and time, and gender. When the baby arrives, have a friend announce the winners and mail out the gifts if any. Of course, a Sip and See is nothing without the drinks. Arrange to send cocktails, champagne or mocktails to your guests to toast with during the party. Get these from Kiki's Reserve, The Secret Mermaid and Tanuki Raw.
Gender Reveal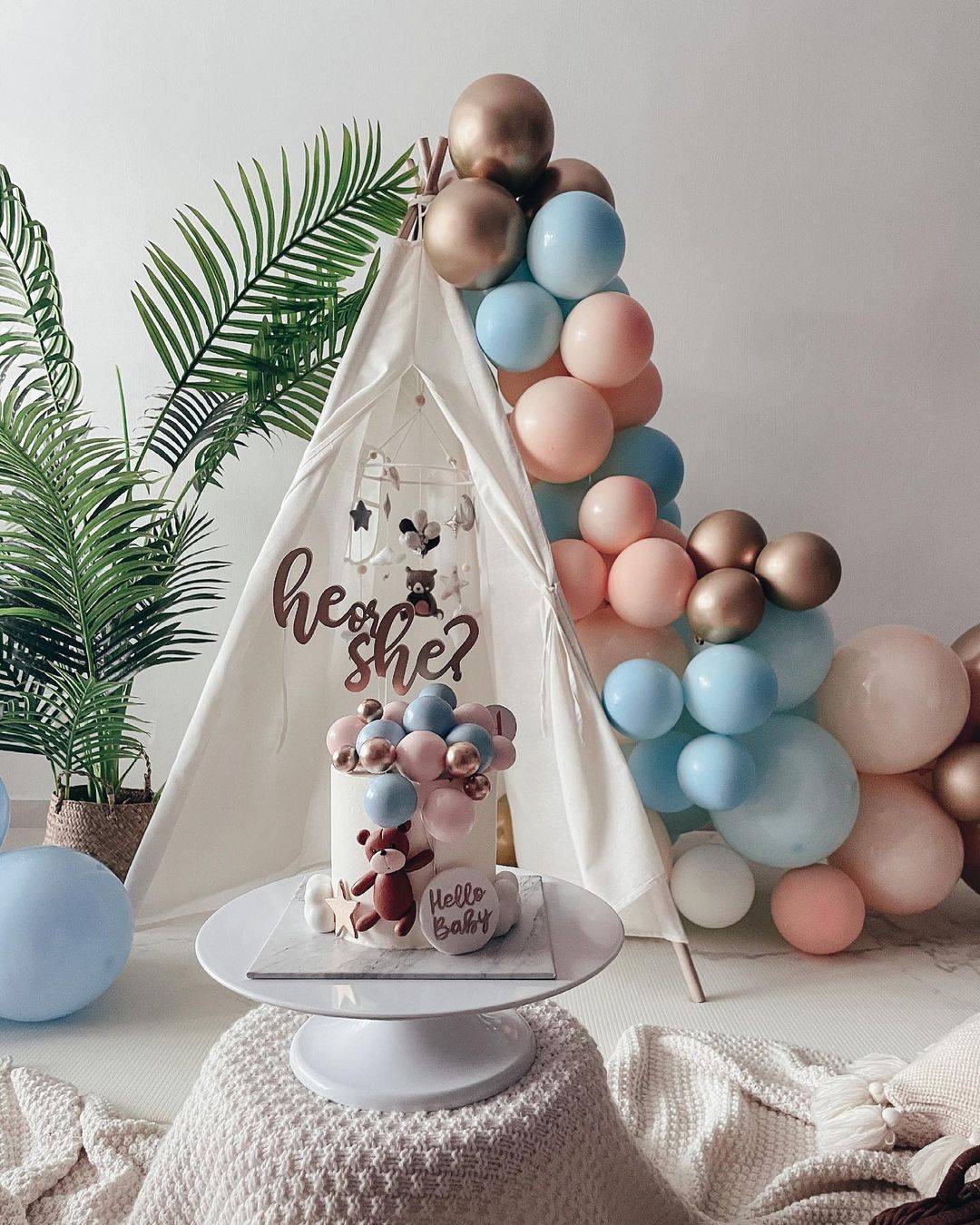 Get beautifully designed plywood or acrylic laser-cut gender reveal-themed signages from Urban Li'l.
Announce the baby's gender to the world and the parents during the baby shower. Share the special news with custom-made signage with Urban Li'l ($45), and stick this on any flat surface. Otherwise, if you're revealing the news via a cake, get the laser-cut premium plywood or acrylic gender reveal cake topper ($20). If you're keeping the gender secret from yourselves, pass the ultrasound scan - with the gender from your OB-GYN - to the baker. All will be revealed in the inner layers once the cake is cut
Blessingway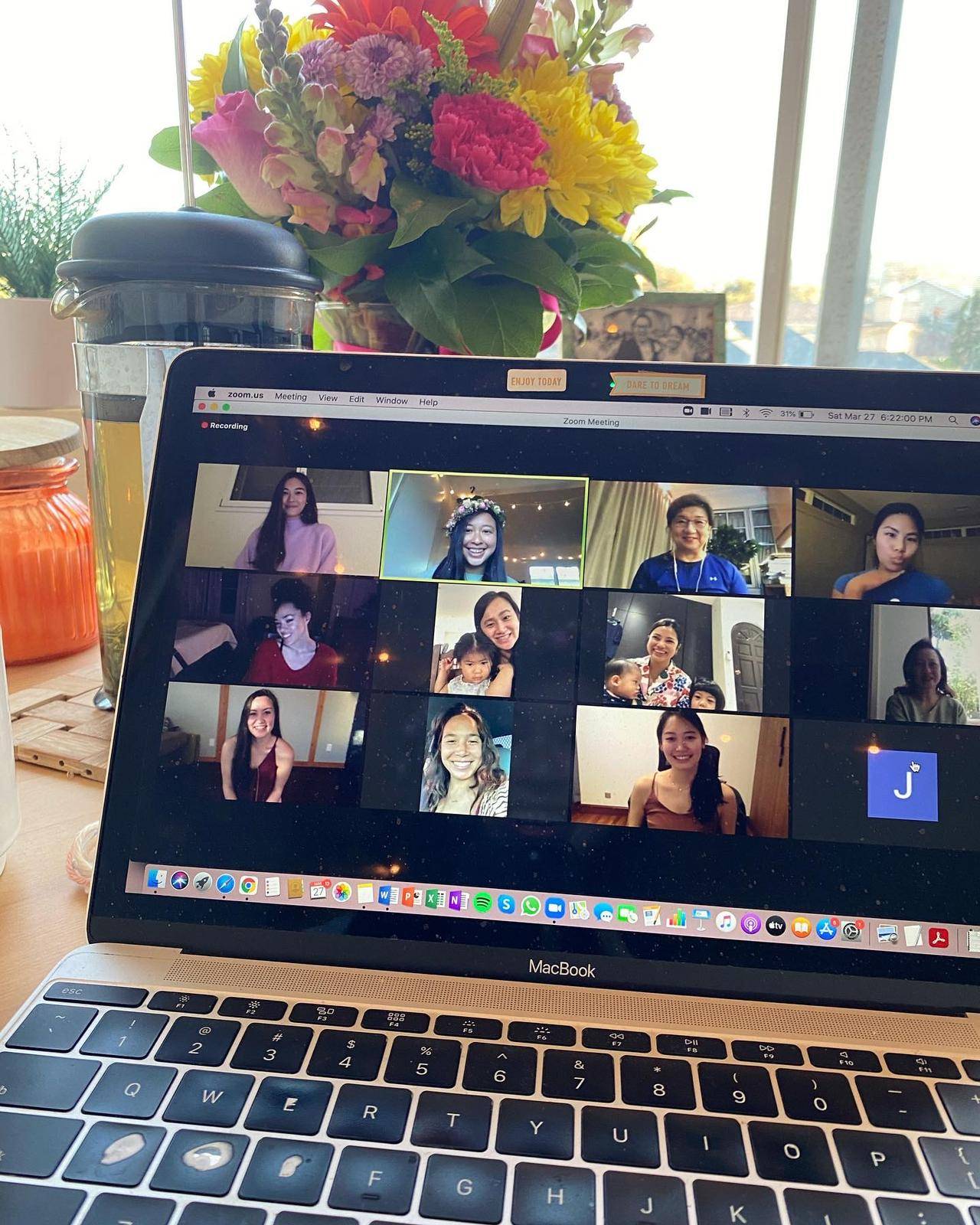 Another shower idea might be a blessingway, where your closest friends and family celebrate your pregnancy and becoming a mother.
Jiezhen's second baby shower was a blessingway or mother's blessing, which her sister organised. Guests included her closest friends, her mother and mother-in-law. She says, "I felt very nourished as a mum." During the blessingway, they expressed their appreciation of her, lifting her up. All of them also tied strings around their wrists, symbolising carrying her with them in their thoughts and hearts as she entered this new chapter in her life. They also lit candles during the mother's blessing and when she went into labour, sending positive loving energy to her. After her baby arrived, they cut off the strings on their wrists. Additionally, some friends sang and wrote songs, and her Hawaiian friend also danced the hula.
Dress code
It's preferable to advise your guests to dress up a little, especially if the shower will be recorded for the parents-to-be. This may be a welcome change for many since the beginning of the pandemic, so the dress code can be as wild and wacky as you want. Give the mum or parents-to-be additional accessories so they stand out from the rest of the attendees. For instance, Jiezhen's sister sent her a flower crown and flowers for the blessingway.  
Invitations
Try sending out the invitations to friends and family three weeks before the baby shower, with links to the baby registry, date, time and link to the baby shower. Do also include any requests, such as baby pictures, dress code, messages or advice you'd want the guests to prepare beforehand. For e-vites, try sites like Paperless Post, evite and Greenvelope. These can be sent via email or WhatsApp.
Jiezhen says, "One of the most memorable moments was when my friend got everyone to write notes to Juniper. I really enjoyed reading those words of wisdom, and what they hope she will always remember. It was a complete surprise, and we didn't really know what to expect."
Virtual Baby Shower Activities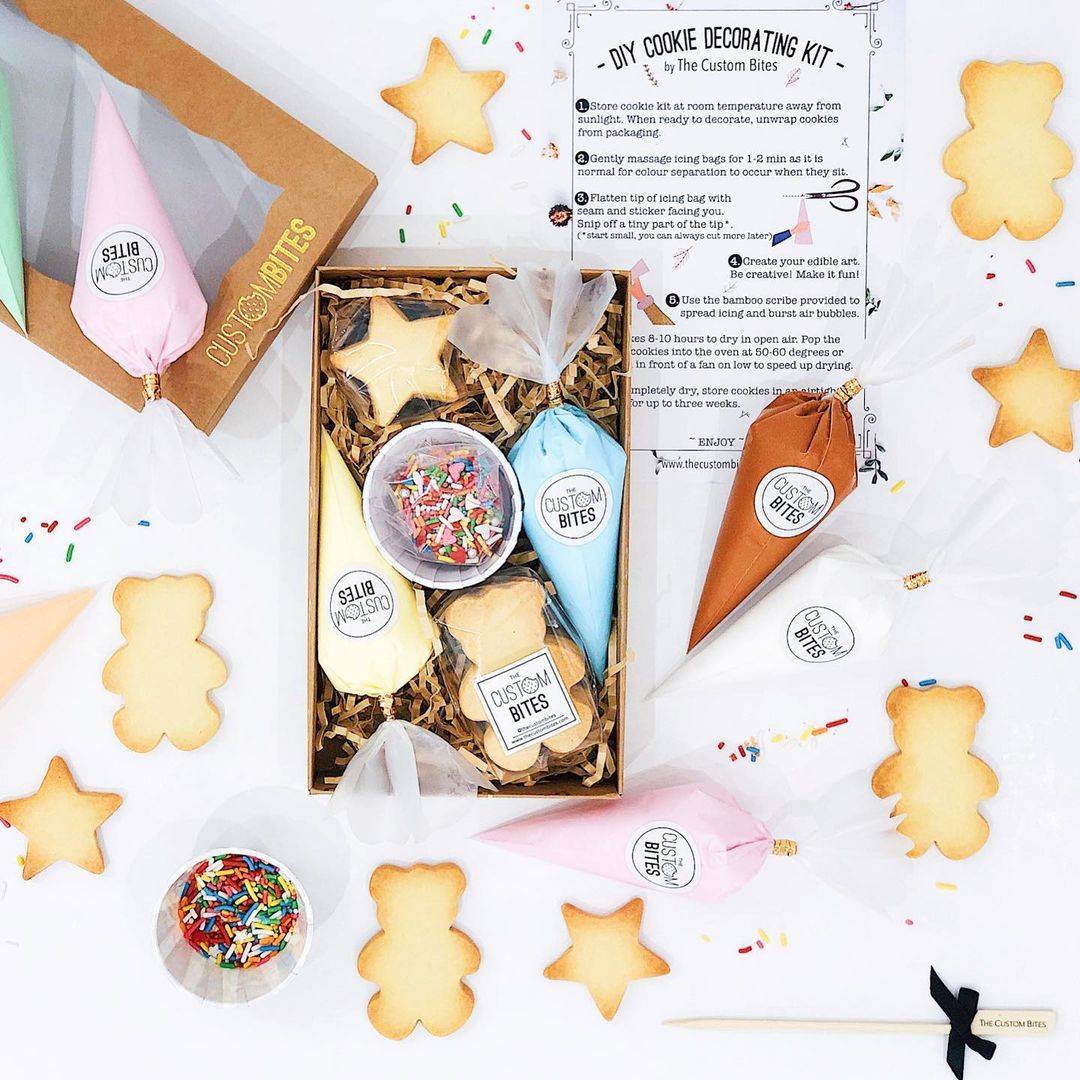 Give your guests a sweet treat for attending the baby shower with this DIY cookie decorating kit from The Custom Bites.
Opening Presents
Depending on the parents, they can open these presents onscreen, or send thank you notes or messages later on. Avoid awkward moments at the virtual shower struggling with the wrapping paper or tape by pre-opening the presents and then presenting them onscreen and thanking the guests. Also, if pressed for time, parents can unwrap the above-mentioned books and guests can share why they chose them. Another alternative is for the guests to show what they've bought during the virtual baby shower.
Decorating Cupcakes and Onesies
Other fun activities may include decorating cookies or cupcakes to suit the theme. Available from The Custom Bites and White Spatula respectively, these DIY kits include icing or buttercream and cute decorations to make this a fun, edible shower activity. Otherwise, guests can also try decorating bibs or onesies. To guide your guests, you can send them some iron on transfers beforehand, and then collect all the creations afterward. Guests with little ones can also get in on the fun with Galt's Baking Set ($24.90).
More Baby Shower Games
Other fun baby shower games include guessing the baby's details, bump size, or answering trivia questions about the expectant parents. Guests can also guess baby-themed songs, either from the musical mobiles, or play a tune using a harmonica, xylophone or the B.Toys Symphony Rockestra (up to $159.90). Another option is Baby Price is Right, where guests guess the price of 10 to 12 useful baby items. The person with the highest total, without exceeding the actual price wins, and the parents-to-be get to use said baby items. Otherwise, get all the attendees to send over their baby pictures, and guests will have to match the picture with the correct attendee.
Jiezhen advises mums to be to "be really present and soak it in, and don't worry that it needs to be a certain way." After all, she says, when pregnant in a pandemic, a lot of things won't work out the same way it would in regular times.
Relevant Reads: 20 Pregnancy Essentials
Credits:  Vidal Balielo Jr., Jiezhen Wu, msjblue, Kiki's Reserve, Doranne, The Custom Bites