Posted on May 30 2023
As Motherswork celebrates its 25th anniversary this month, founder and chief executive officer of Motherswork Sharon Wong opens up about what it's been like and what it has taken for her to head the well-known brand for a quarter of a century.
Speaking about the anniversary, the mother-of-three says, "This year, my fourth baby turns 25! Motherswork celebrates 25 years of supporting mothers in Singapore and 10 years in China."
Motherswork has always been more than just a retail brand, and its goal of being a space where community can grow comes from its founder.
Sharon says, "I want to be that woman who is there for other women, that woman who recognizes the needs of other women and provides a platform for them to be lifted up. So that we can all soar higher together - whether it's on their journey as an entrepreneur or their journey to be the mother they want to be."
In this Unedited column, Sharon talks about what she has put into the brand, her journey as an entrepreneur and mother, and the successes and challenges she faced along the way.
Q: What are you most proud of when it comes to Motherswork?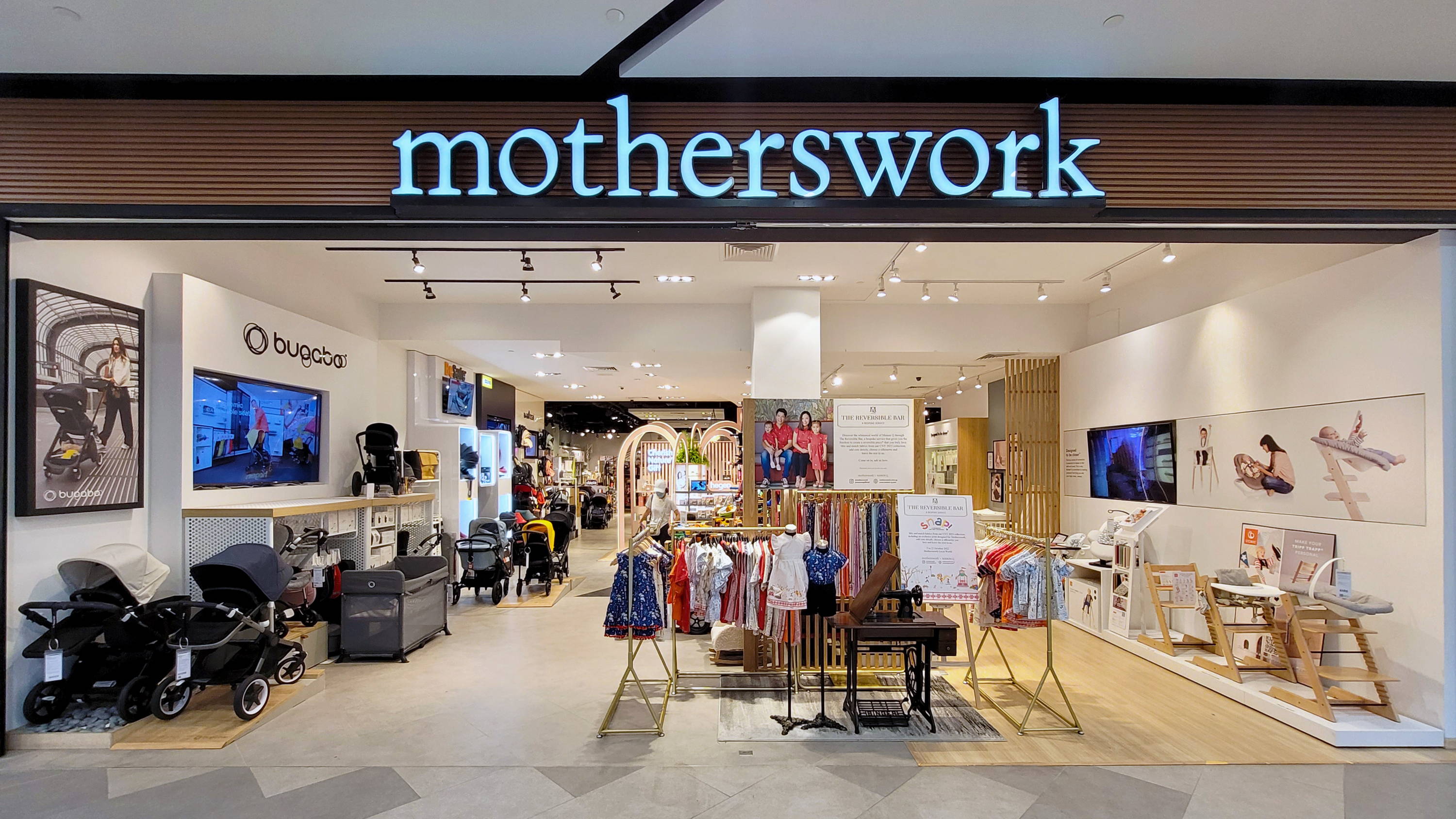 A: I've always said, if we build it, they (customers) will come. This is what I tell my team to convince them that we are doing the right thing each time we start a new adventure.
Motherswork was created as an extension of me, a mother of three. I wanted a one-stop, total shopping experience for mothers from the time they are pregnant until their babies' become toddlers and beyond. Fast forward 25 years, and here we are, creating experiences that transform the lives of women when they journey into motherhood. What was once my hobby project is now a regional business that has also evolved to become more purpose driven.
It now rests on six pillars we call the CIRCLE. Rather than thinking of business with a single purpose, we first think about business in terms of a circle, more about people and connections beyond profits.
We believe in the power of COMMUNITY to INSPIRE and influence positive change in the lives of parents and children. Our commitment to remaining RELEVANT and innovative drives us to COLLABORATE closely with our partners, constantly striving to bring exceptional value to our customers. With unwavering LOYALTY and a shared sense of EMPATHY, we continue to shape the future of parenting hand in hand.
Our pride lies in our purpose: to build a strong community where innovation thrives, inspiring and influencing mothers while remaining relevant to them and the environment in which we operate.
We started in 1998. Then 10 years later, we launched the "Motherswork Gives Back" program, which has been instrumental in organizing events and fundraisers to create awareness and raise funds for various charities. It has been truly heartwarming to witness the impact we have made on organisations such as Babes Pregnancy Crisis Support Ltd, Down Syndrome Association, Singapore Children's Cancer Foundation, HCSA Community services, Score Bethel School for Blind Children in Beijing, and many others.
15 years later we built Motherswork stores in China and the Chinese mothers came and embraced us. We became the best baby retailer in Solana Mall, Beijing. This year, we kicked things off with an all-white themed carnival at Great World mall where it all began. And our community of parents, our suppliers, and everyone who heard about the carnival, all came to celebrate with us. It was wonderful to see our community come together.
Our ability to run, evolve, adapt and move forward hand in hand with our community is what I'm most proud of. We build it and they will come!
Q: Looking back at the early years of the business, what were some things you really struggled with both personally and with the business?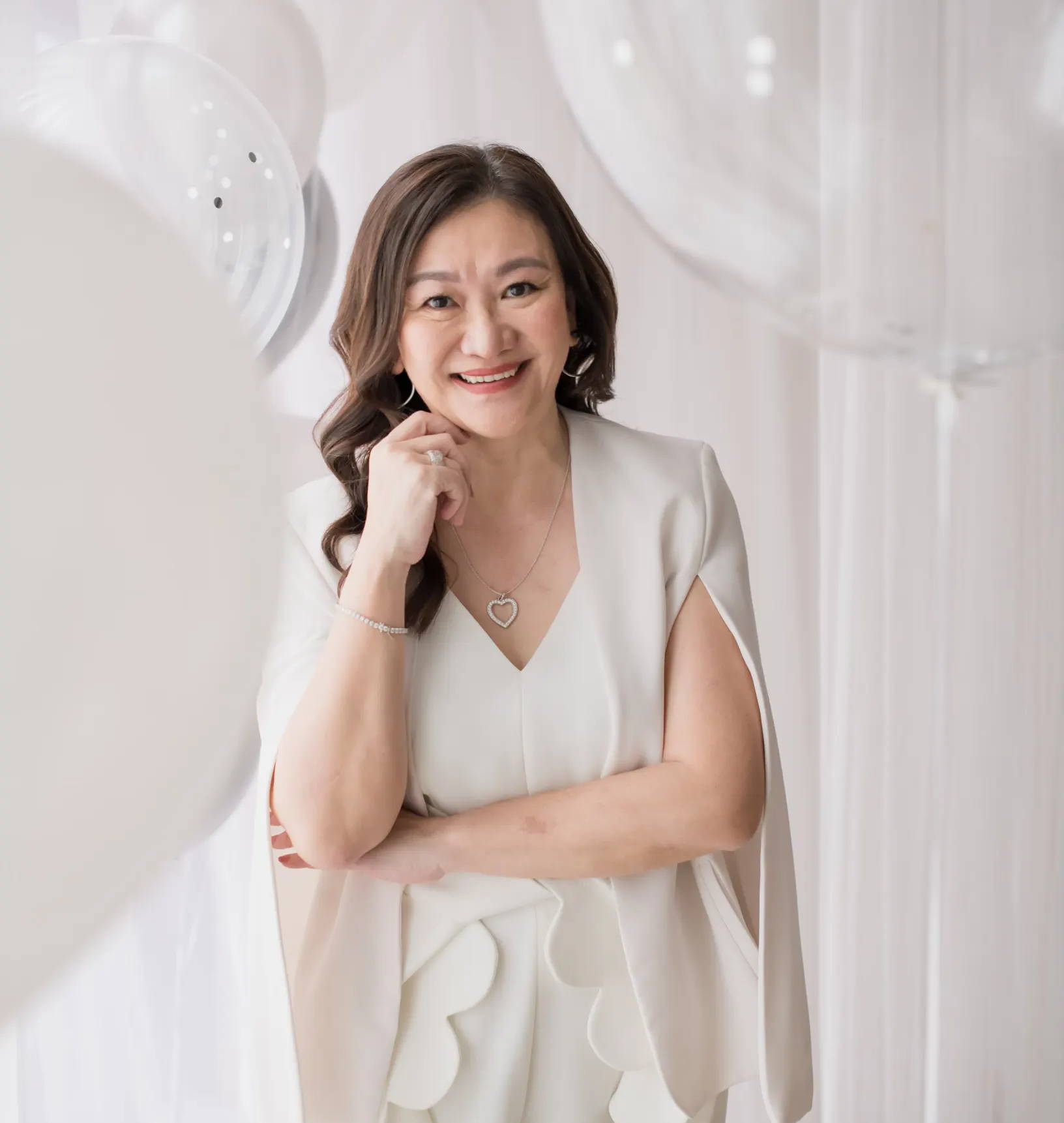 I often get asked about my business journey and how I managed to have a family and run a business. But the truth is, I never saw the two as competing things. To me it's always the power of AND rather than either/or.
Throughout my life, my focus has always been securing the result and getting the job done! Be it at work or at home. So, I don't think of struggles or obstructions being there because of my gender or because I'm a mother. In fact, being a mum has allowed me to be the best version of myself. And my desire to get the best products for my babies created the entrepreneur in me, and allowed me to rise to the challenge to lead a team. The hurdles entrepreneurs face every day is that the only constant is change. And the answer I found is to learn to navigate the roadmap quickly- run fast, adapt, evolve, and change. And then do it again!
The name "Motherswork" recognises the enduring nature of a mother's responsibilities, symbolising that a mother's work is constant and never ends. Being a mother is a combination of the positions of a CEO, COO, CFO, with 24/7 working hours without pay.
Motherswork started as a passion project, a hobby that took on a life of its own and grew into a full-fledged business. Based on my own experience, I realised that motherhood can be overwhelming and challenging without support. The products/ brands were here but no one bothered to put together the best of the best baby products all under one roof for moms to make informed decisions on what they needed to raise their baby. I wanted to make motherhood a little less overwhelming.
And so, we built an experience (not a store with 3 walls and products) a special place that grew into a community where women come together to support each other as we journey into motherhood-a community to help women manage with different motherhood challenges, an experiential place where mothers can come together to browse and learn about what they need for their babies, and to share their journey of learning experiences. When filling a need in the market is the core of the business, you will be ahead of the curve.
Securing suppliers was probably the most challenging. When we started in 1998, yellow pages and newspaper advertisements were the only source of information and we used fax machines to connect beyond the postal system. Once we secured some major brands, the rest is history as they say. Today when a brand wants to enter Singapore or China, Motherswork is the first retailer they seek out. So besides building a network of suppliers, we also work very hard to maintain strong relationships with our suppliers and that requires time, effort, and effective communication.
Q: Has there been any time where you felt you wanted to give up? Or where you felt that the business was in danger? What did you do?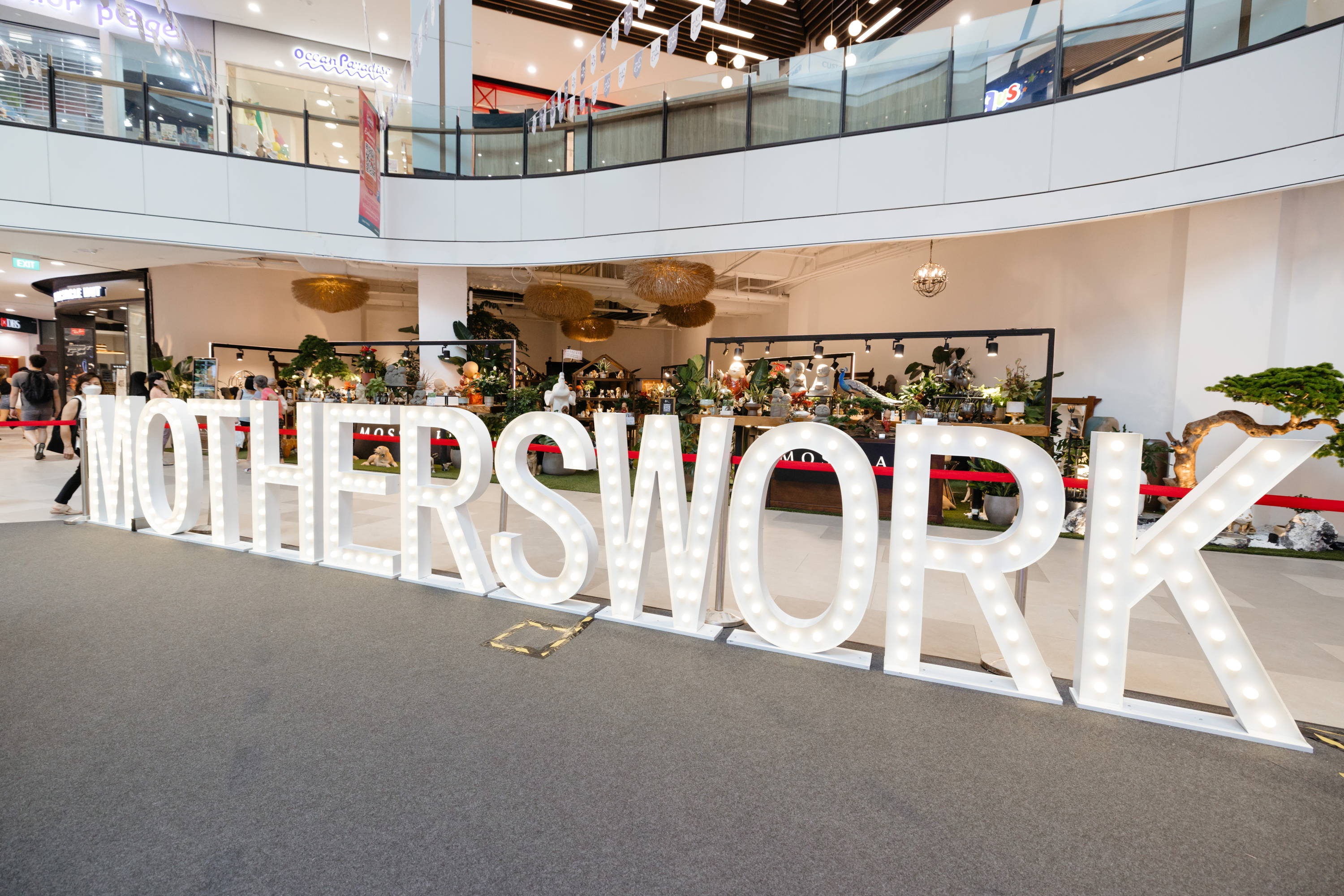 A: It's important to find passion inside you, believe in it and go. Once you press go, navigate your roadmap, run fast, evolve and adapt. With these characteristics we managed to run for 25 years.
The thought of stopping enters my mind every day, but usually only for a mere second before I must move again. To be honest, entrepreneurs do not have the luxury of saying, "I want to give up." As an entrepreneur, we not only have the privilege of leading a team but also the responsibility to ensure they are taken care of should they choose to stay. The reality is once you "press go", you need to keep moving forward, you can speed up or slow down, but you always keep moving.
Q: What keeps you going? What helps you press on with work and growing the business when it's a struggle?
A: In a way, Motherswork is my life's work, it has given me purpose and has impacted many mothers. I found my passion and I made my passion my work. That makes it so much easier to keep going.
Q: Did the Covid-19 pandemic affect Motherswork? How so?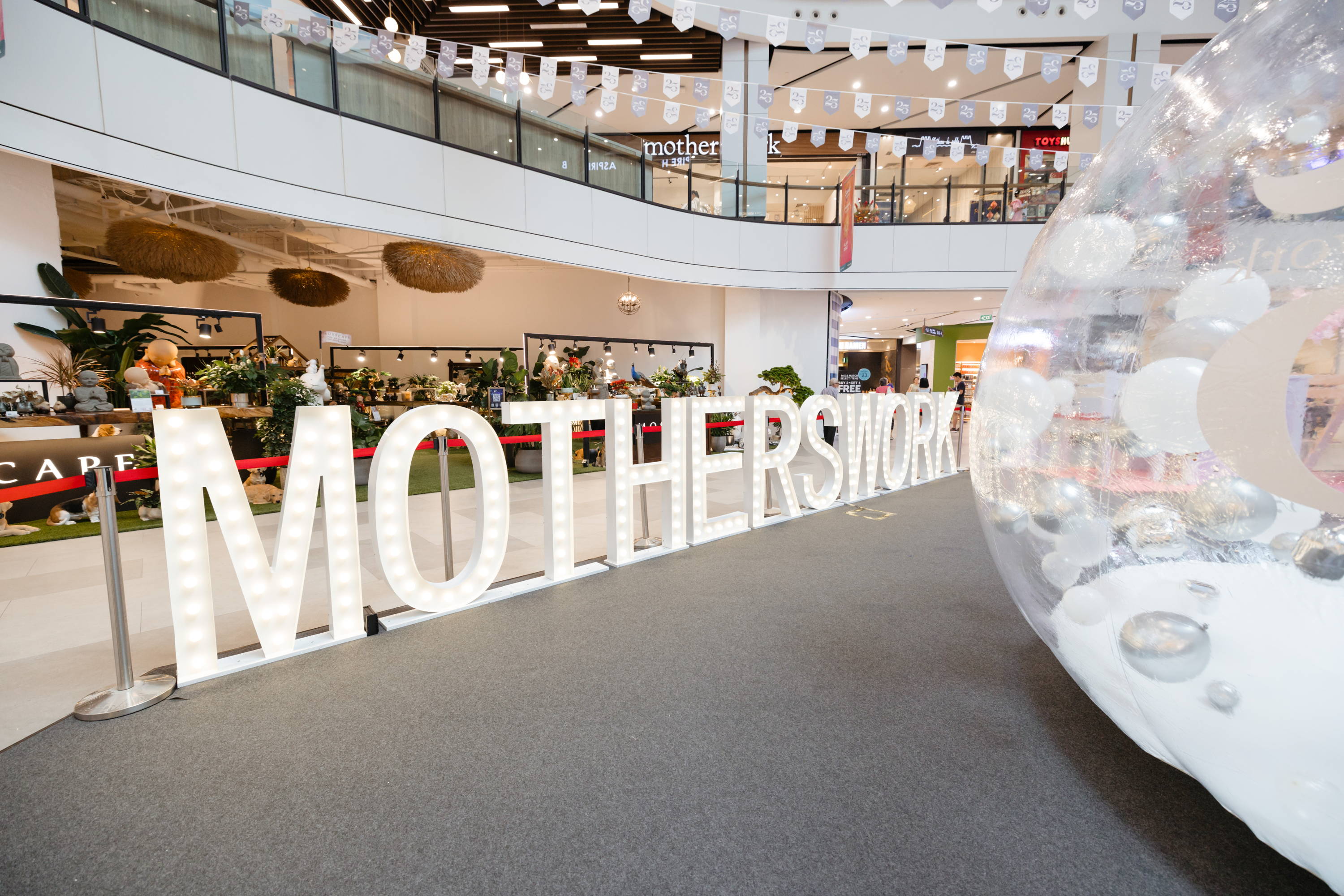 A: Retail was already challenging due to digital disruption and rising rental rates over the last decade. Covid-19 propelled digital disruption forward even more rapidly. The truth is as an entrepreneur, the only constant is change. Through the ever-changing consumer buying habits, the responsibility of having a team and the unpredictability of the world around us, we had to always learn to constantly evolve.
COVID-19 presented both business threats and opportunities for Motherswork. On the one hand, the pandemic posed a significant challenge as normal business operations had to be changed to adapt to the uncertainties and lack of clarity. When China went into lockdown in January 2020, with very little known to the world, our first task was to ensure our employees in China were safe. Secondly it was to ensure our moms were not left stranded without their daily essentials. So, our team at the various store locations serviced moms via WeChat and phone calls and our store on Tmall. We were making decisions and changing SOPs daily based on limited information.
On the other hand, the pandemic also presented an opportunity to pivot and innovate the business. Motherswork was able to quickly adapt to the changing business environment by implementing virtual services like virtual personal tours, virtual shopping, and curbside pickup. So, when Singapore went into lockdown, we quickly pivoted the operations to using Motherswork flagship store at great world as fulfillment center for our online store motherswork.com.sg which was launched a decade ago.
We also took to social media - created a series of heart-to-heart conversations on ig live as a journey of learning experiences to help mums manage with different motherhood challenges in their lives especially since we were working from home. We interviewed brand principals on "Meet the makers" to introduce the products to our community of mothers.
Motherswork has taken care of women's pre- and post-natal needs, their baby and toddler needs and when the pandemic hit, we had that conversation to focus on women's mental and sexual health. We launched a new product category - Sexual health & wellness. We wanted to talk about women's sexual health and normalize sex toys (sexual essentials) for our community of mothers. No need to buy sex toys from that little corner store hidden away. We now have professionally packaged sex toys at Motherswork Great World flagship store, and we deliver within half an hour.
And I also wrote a book! It was all those extra hours at home during the lockdown.
I am a "womum" - living my life as a warrior, woman, and mum.
This deeply personal project started during circuit breaker in 2022 and the book traces my early days growing up in Ipoh, my approach to managing my time and prioritising the demands of a high-flying career and family, and how my role as a tax and treasury director in an MNC sparked the idea for Motherswork. The book is pretty much my story - a primer of what to expect with motherhood and growing a business. It is my hope that through sharing, I can inspire others on similar journeys.
In support of the next generation of young entrepreneurs, all proceeds from the sales of my book for the first year was donated to Halogen Foundation. Their initiative - to inspire and influence the next generation of young people to lead themselves and others well - resonates with me.
Q: Over the last 25 years, what are some things that you remember most fondly about Motherswork? What do you consider as successes when it comes to the business?
A: Success to me is when first time mothers leave Motherswork a little less overwhelmed. Success is when the team walks through fire with me. Success is when we, a SME from Singapore successfully landed in and continue to survive in China. Success is when we made the top 50 most influential companies in the juvenile industry in China. Success is when we manage to be a platform to help empower other women.
Success to me is when we can provide a platform to lift up women and children.
Q: What is ahead for the brand? What do you hope Motherswork will be able to do in the next 5-10years?
There's always something going on at Motherswork. During the pandemic, when the world paused, we launched Little Rei - a line of baby essentials including swaddles, wash cloths, and pillows. Babies born during the pandemic were deprived of cuddles and hugs that they normally would have received from friends and family. So, we wanted Little Rei to bring a ray of sunshine to newborns.
The entrepreneur in me continues to scour the world for baby products with the latest technology, which translates to more efficiency in the daily routine, so that mothers have more quality time to spend playing and nurturing their babies. The mother in me has this propelling need to empower other mothers.
For our next stop - we'll be reaching out to mothers in Vietnam!
Q: If there is one lesson which you could pass on to other aspiring business owners/entrepreneurs, what would that be?
A: Show up every day, rain or shine, whether you feel like it or not.
My leadership revolves around these eight principles:
Lead by example, be hands on. Keep one foot firmly in the present, and the other ready to leap into the future.

Keep evolving, adapt to the current environment and be open to change. Take calculated risks to stay ahead of the competition.

Build a team of people you like to work with, people who inspire you, people who are better than you, and people who are smarter than you.

Build a purposeful business and integrate that purpose with life and work!

Run your own race. Accept that there will be others who are better than you. I often tell my children, if you think you're smart, someone else is smarter, if you think you are kind, someone else is kinder. But imagine if you combine all you have and be the best you can be, imagine the possibilities.

Be decisive - right or wrong, be bold and make the call.

Lead with empathy.

Automate processes to ensure that decisions are made based on evidence and not just intuition or the biases of any one individual.