Posted on March 16 2021
Use the following tips to have a healthy sex life as a couple, even after parenthood.
Between work, parenting and managing your household, it's difficult to carve out time for yourselves. Hence, maintaining a healthy sex life may be one of your least priorities. Here are some tips to improve your relationship and boost the frequency of coitus, even after having kids.
Take Some Time for Yourself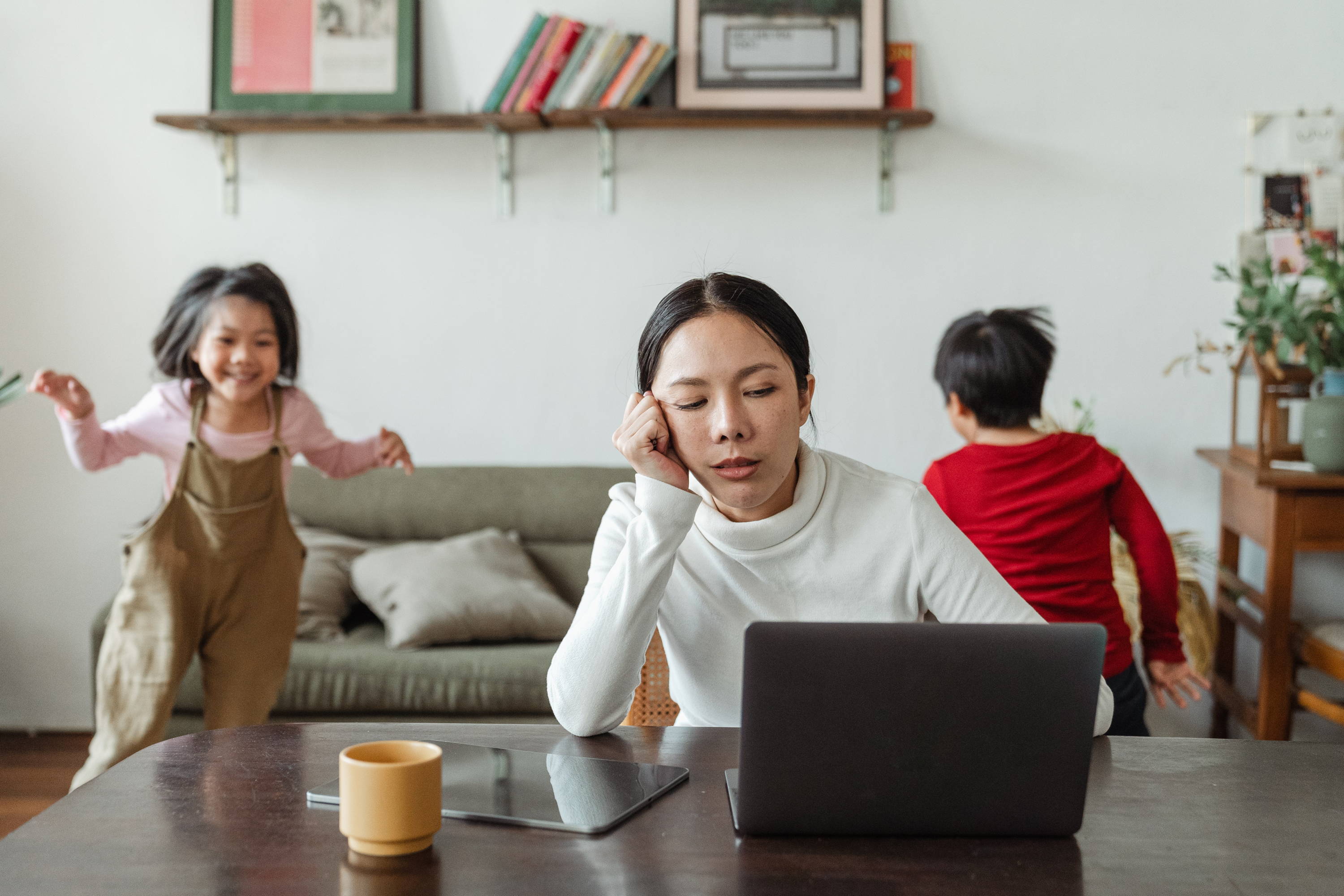 Managing work and kids can be tough, especially in the current pandemic - be sure to take time off to focus on yourself and your needs.
With a ton of responsibilities, it can be tough to take time to focus on your sex life with your partner. Focus on yourself first and work with your partner, parents or in-laws to make this happen. While they take care of your children and the household, while you take a well-deserved break to do whatever you want. Relieve your mental load by getting your spouse, a part-time cleaner or even your children to help with the chores.
Motherswork recommends: The Mama's Assistant Kit ($241) that includes an Intimina Lily Cup B as a period solution. Next, LELO Beads™ works to strengthen your pelvic floor as well as so you can enjoy longer and stronger orgasms, while the Intimate Accessory Cleaner removes surface impurities from the above items in just five seconds.
Get More Sleep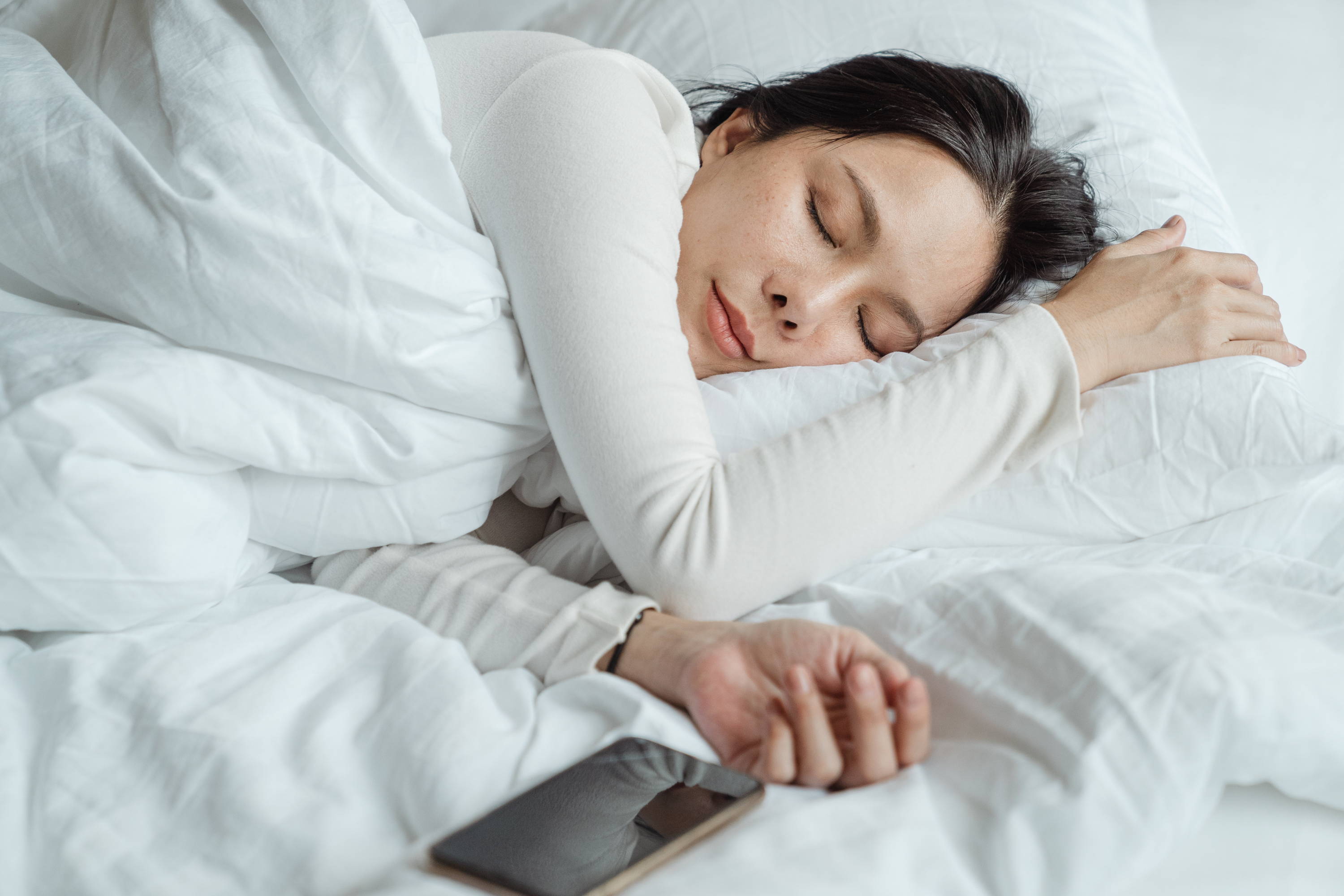 According to a 2015 study, women who had more sleep were more interested in engaging in a sexual activity the next day. With children around, especially newborns who have yet to learn the joys of sleeping through the night, getting even four hours of uninterrupted sleep may be a challenge. Feasible options might include power naps of up to 30 minutes. Use sleep accessories like a silk eye mask ($49) or pillowcase ($179) for a better quality nap.
Short of hiring an overnight nanny (rates range from about $1,200 to $1,500 from NannySOS and CaregiverAsia), you may want to split up the night shift with your spouse, sleeping in four hour blocks of time. Wear noise-cancelling headphones or earplugs and try to get as much shut-eye as you can before you get woken up by your spouse because your baby needs you.
Schedule Sexy Time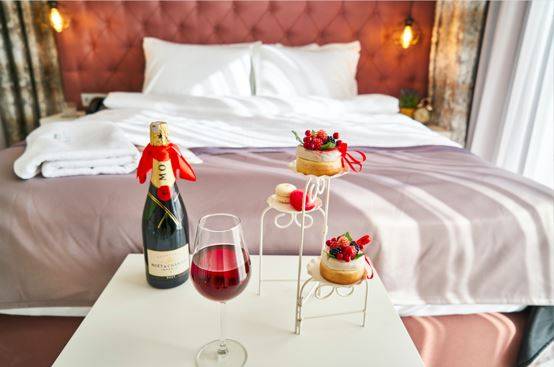 Make sex with your partner a priority and schedule a date and time to do so.
With kids, spontaneous sex, or indeed any sexy time at all may be more difficult, so you'll want to plant ahead. Schedule regular date nights, leaving your children with their grandparents, your friends or siblings, who can take them out for the day or evening so you have the house to yourselves. Stash away any kids' belongings in a storage bin, and resist the impulse to talk about your kids - this time is solely for you and your partner to focus on each other.
Lock the Door
Worried that the kids might hear you when you engage in amorous activities? Lock the door, and try to minimise the amount of noise you make - or drown it out with music or white noise as much as possible. This gives you some reassurance that your child will not accidentally walk in on you and be scarred for life, so you can better focus on the task at hand. However, if your child does happen to walk in on you, cover up as much as possible, and try to redirect his/her attention away from you as much as possible.
Communicate With Your Partner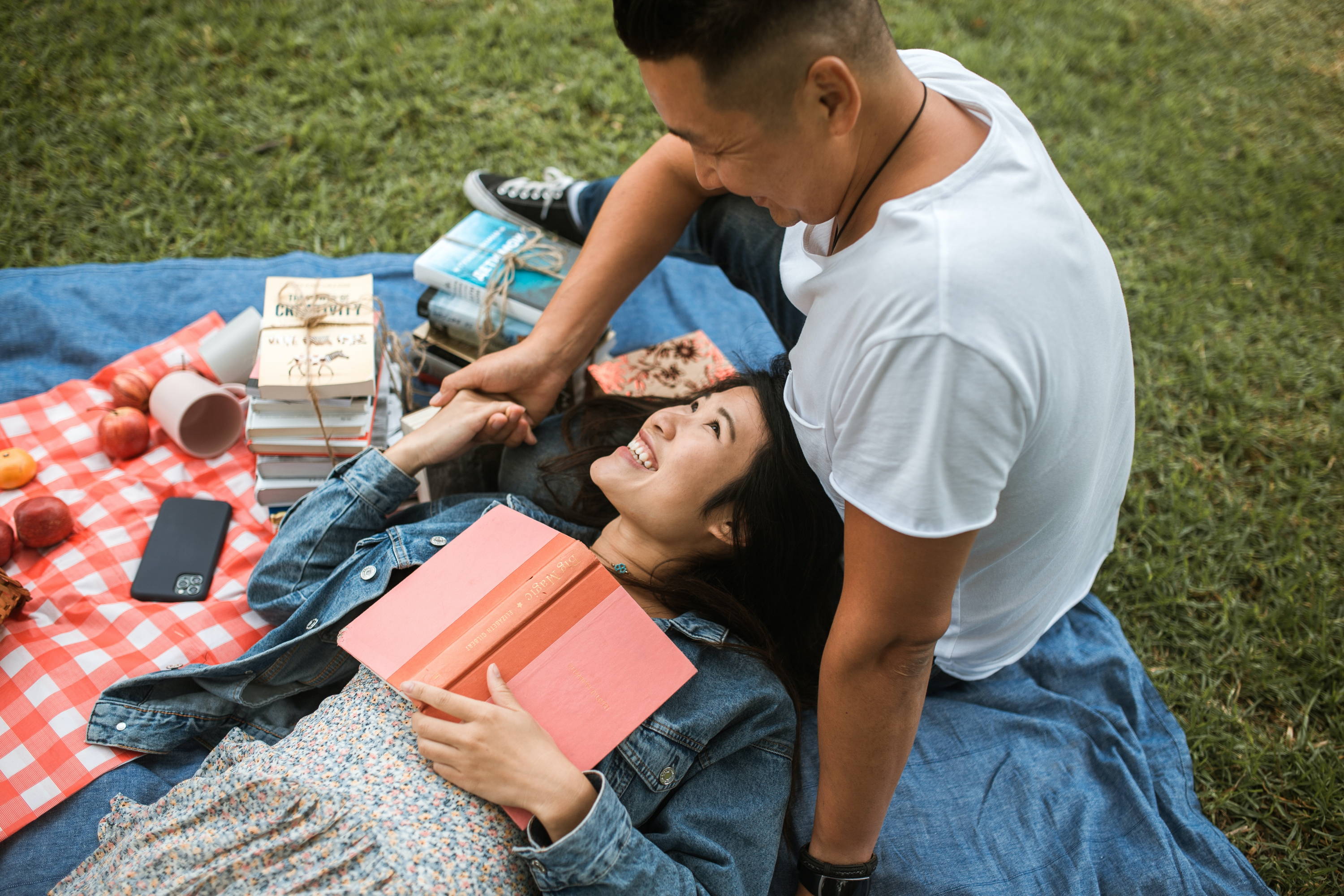 Spend quality time with your partner, sharing with him your feelings, expectations or try relationship games to bring you closer.
Share your feelings with your partner, particularly if you're feeling disconnected, misunderstood or unseen. This is essential especially if you're experiencing physical changes in your body, particularly if you've just given birth. Talking about such changes or difficulties with your partner also builds intimacy while he can understand you better and work together to find a solution or compromise on the problem. This can also help adjust each other's expectations to avoid any resentment. Try fun or sexy relationship games to bring you closer together.
Flirt With Each Other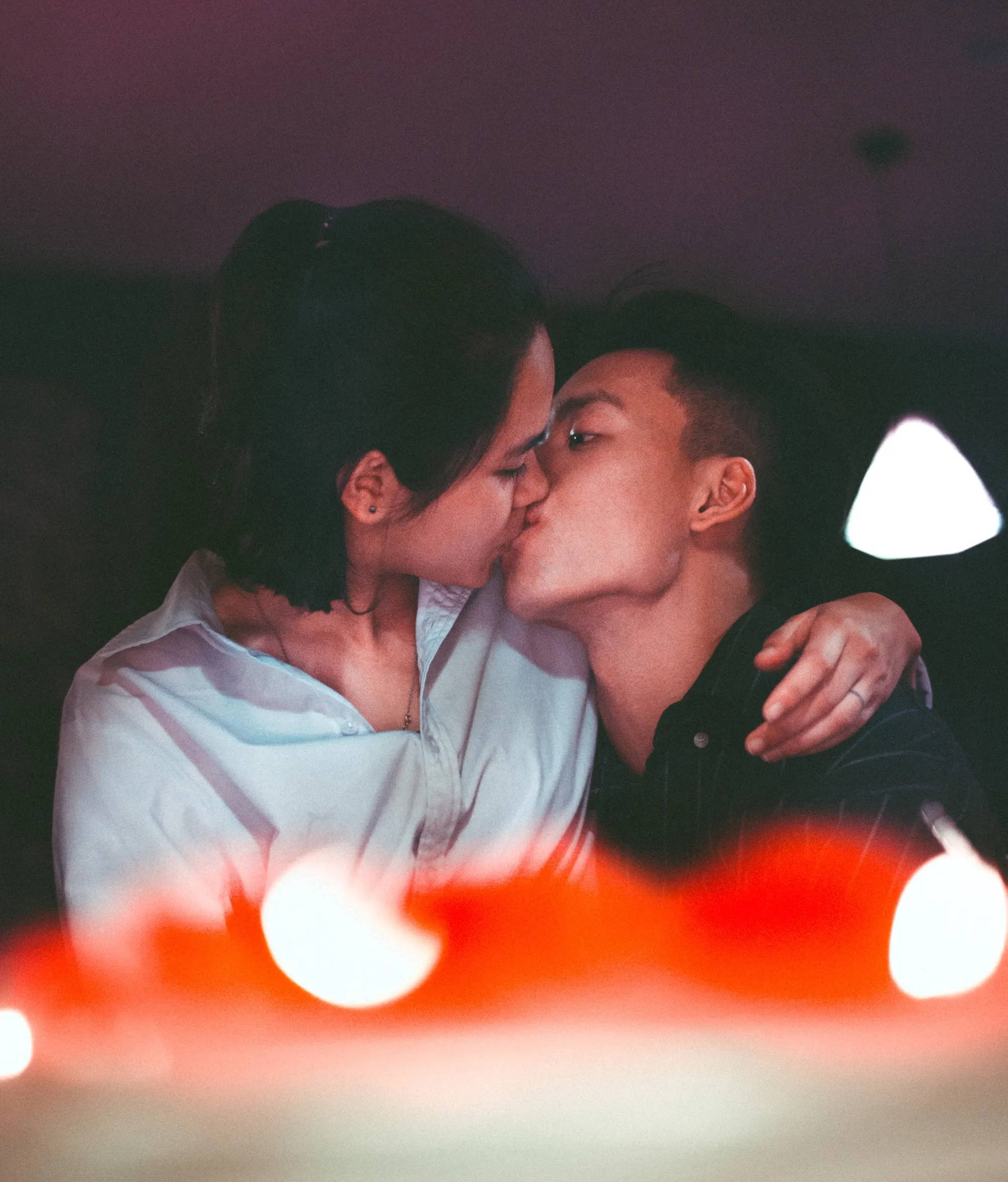 Reignite the passion in your relationship by touching each other or kissing.
Keep the romance alive in the relationship by flirting, whether it's by sending a salacious text, or a tasteful nude. Instead of a brazen, full frontal shot with your face in the picture, try a strategically posed partial nude which can be more alluring. Be safe - clean up any identifying objects around you, obscure your features with soft, sexy lighting and try not to send them via WhatsApp or Telegram. Rather, use Snapchat or TigerText, so your snaps will be deleted after 10 seconds.
Alternatively, start by touching your partner, whether it's a cuddle, hug, kiss, or a much-needed massage to relieve stress and rekindle intimacy. Understanding his love language - and talking about yours - can bring you closer to each other and may also spark sexual arousal. For example, if your love language is receiving gifts, getting lingerie or a new toy can reignite the sparks.
Use a Sex Toy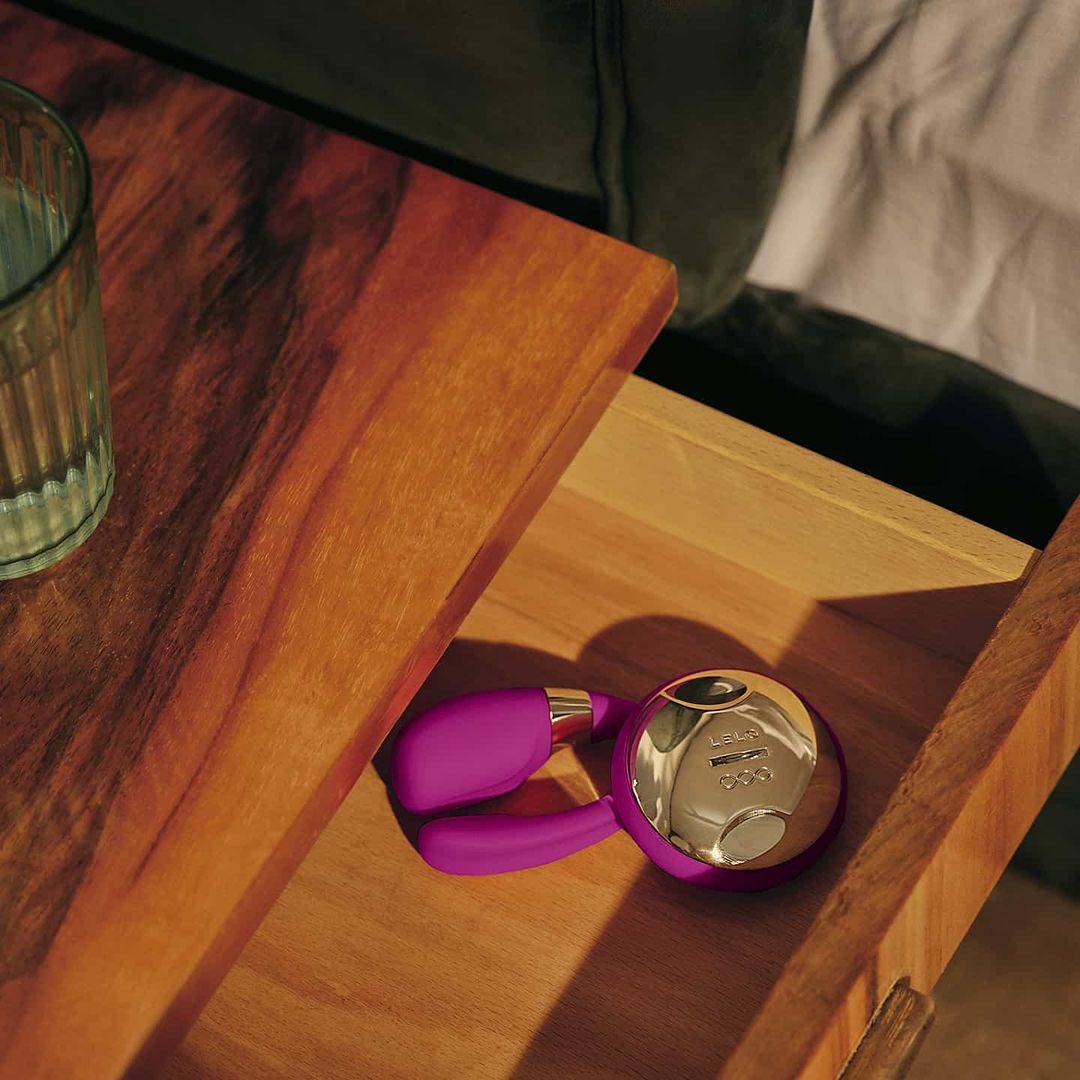 Another way to invigorate your sex life is with sex toys like the TIANI™ 3.
Inject some variety into your sex life by using accessories like the TIANI™ 3 ($249). While one arm vibrates inside you, the other massages your clitoris, pleasuring both you and your partner during lovemaking, and providing more intense intimacy. Control the intensity with just a flick of the wrist, using the SenseMotion™ and can be used up to 12m away.
30-Day Challenges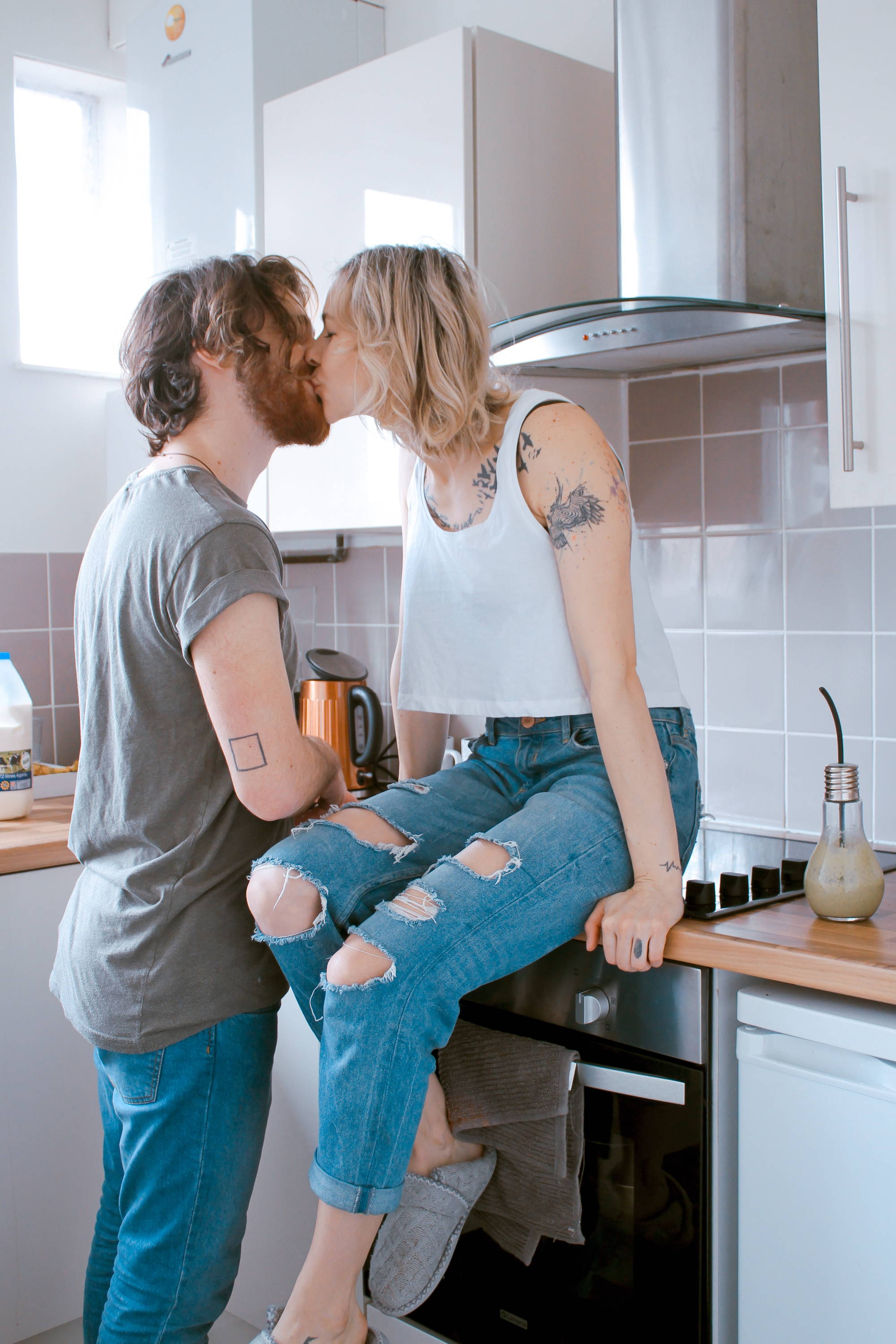 Try a romantic challenge like a 14-day Kiss Your Husband Challenge or 30 days of having sex with your partner.
Similar to the slew of 30-day challenges for exercising, dieting or trying new hobbies, try one to spice up your sex life. Attempt to have coitus with your partner for 30 days straight by scheduling it. Of course, with such challenges you may not be able to do this 100 per cent, but committing to this may drastically increase the frequency of coitus with your partner. If this is too difficult, try a shorter challenge, or an alternative like the 14-Day Kiss Your Husband Challenge.
Embrace the Quickie
Save the protracted sessions for when you can escape on a staycation or holiday without your children, and embrace quick, spontaneous sessions with your partner. Seize moments when your child is playing on his/her own, napping or otherwise occupied to have some grownup alone time. Hence, you'll want to get creative with different positions or locations around the home, such as the shower or the home office.
Relevant Reads: Postnatal Changes and Mental Health for New Mums
Credits: Sasin Tipchai, Ketut Subiyanto, Engin Aykurt, Mental Health America, Tan Danh, Toa Heftiba