Posted on February 08 2021
Rope in the kids to declutter their belongings and spring clean using the KonMari method for a spotless home this Chinese New Year. Get your kids involved in cleaning and decluttering the home the KonMari way to ensure the home is spotless for the Lunar New Year.
Involve your child in decluttering the home by letting her choose what clothes she'd like to keep, and teaching her how to fold or hang them.
Cleaning With Kids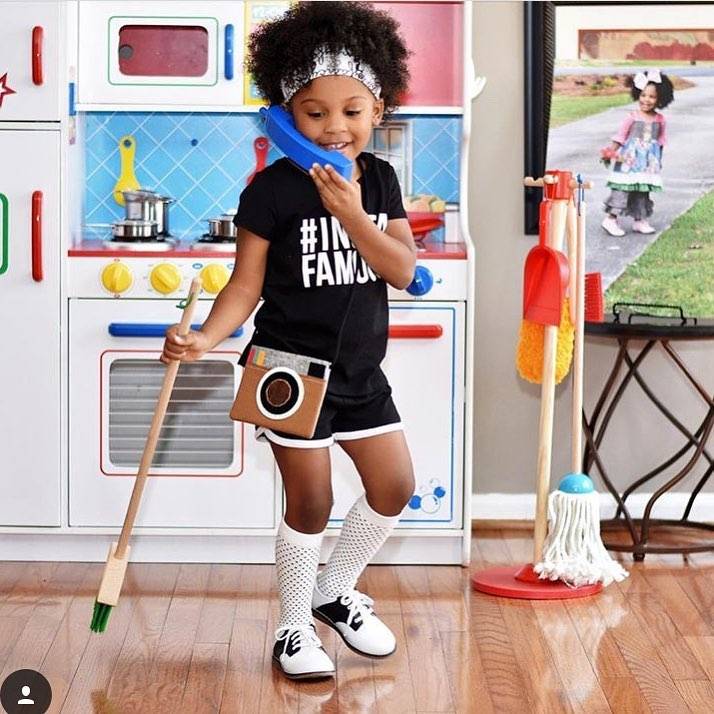 Let your child imitate you when housecleaning with her own set of child-size cleaning tools.
When cleaning the home with your kids, wear masks or face shields and gloves while cleaning, especially if you or your child is sensitive to dust. This also prevents you from picking up dirt or scraping your skin.
Children four and up can put their books, toys and other items away, and wipe down their belongings. Definitely clean any battery-operated toys yourself. Additionally, they can gather up their dirty laundry or new Chinese New Year clothes and put it in the laundry basket. Have them separate the lights from the darks for washing, and when cleaned and dry, they can match socks or sort clothes by owner.
Turn these tasks into a game, and reward them when they're done with their favourite meal or activity. Get them interested in housecleaning with pretend play items like like the Melissa & Doug Vacuum Cleaner Play Set ($56.90), or  Melissa & Doug Play House, Dust, Sweep, Mop ($49.90). Tidying and cleaning along to music can also make the tasks fun.
Decluttering
Children can also declutter their belongings using the KonMari method. Gather all like items together and pick each up to see if it sparks joy. If it does, keep it, otherwise thank it for its service and discard the item. Sort these into three bins, one to give away to friends or family, one to throw away and to donate to charities. Leave sentimental items to sort through last - consider storing these in keepsake boxes, framing them or taking pictures of them.
Decluttering Tip: If you realise your child may be a hoarder, wait until he/she is not around to quickly edit his/her belongings. Should you feel particularly guilty about this, store these in boxes or black trash bags, and it's safe to discard them for real if your child does not look for these items after a month.
Clothes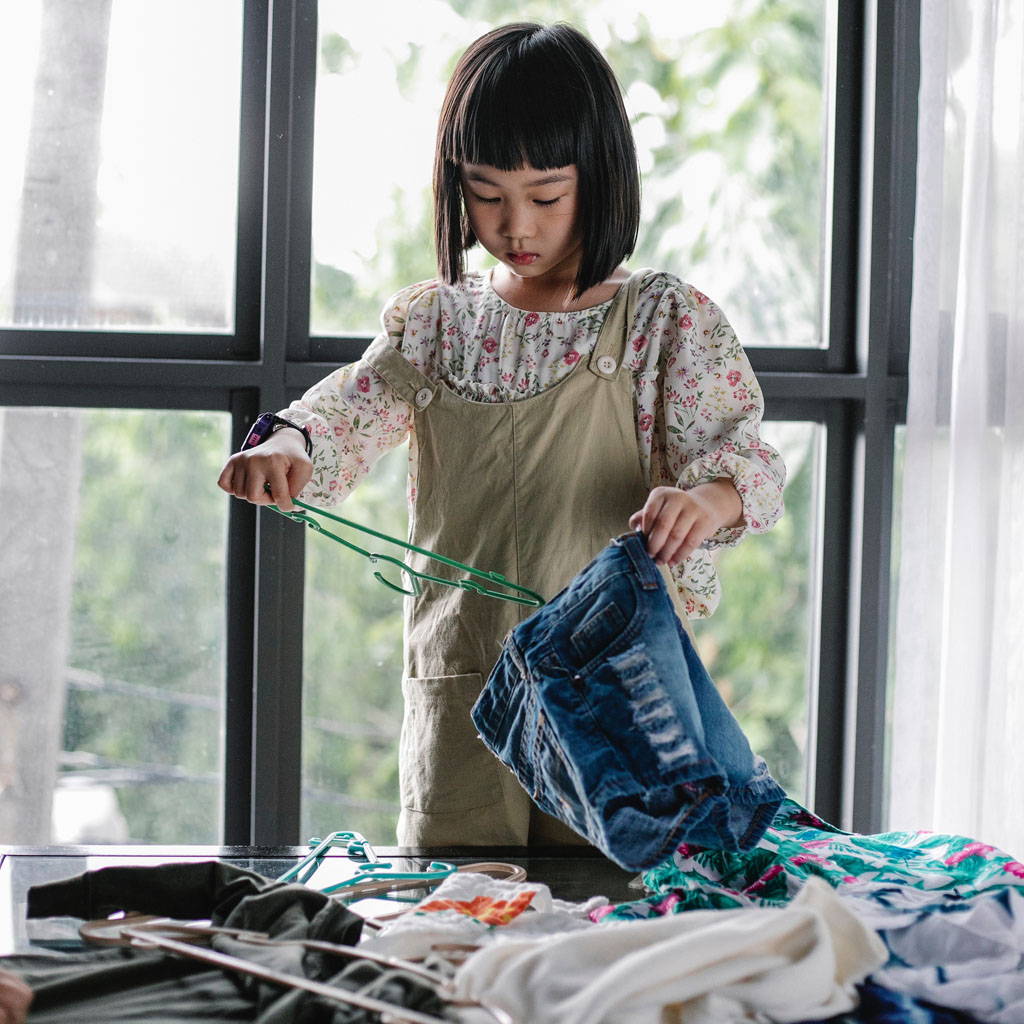 Let your child decide if her clothes spark joy or not.
Set aside a limited amount of space for these so that your child knows that he/she can only keep a certain amount of clothes. After this, vertically fold them the KonMari way, and organise them into categories in unused shoe boxes or organisers. Hang the heavier and longer garments from left to right. Sort the remaining clothes into piles for donating, giving or throwing away or keeping for a future sibling. Add a purge bin in his/her closet for clothes that he/she outgrows, and then label all the boxes.
Motherswork Recommends: Baby and child-safe laundry detergents
Toys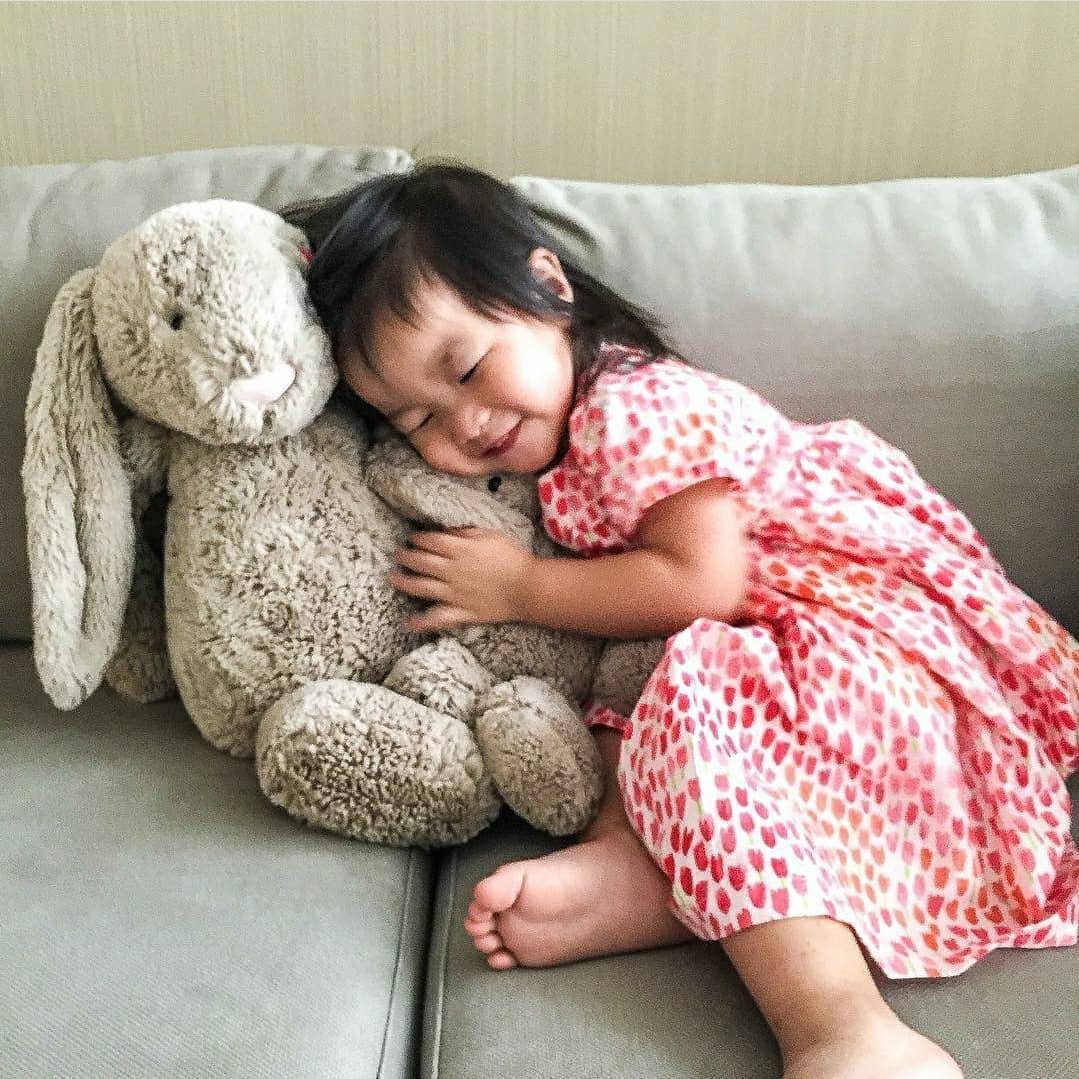 Clean your stuffed toys according to their washing instructions, e.g., a surface wash with soap and rinsed with cool water for Jellycats.
Sort toys into various categories, e.g., puzzles, blocks, dolls and cars. First, set aside broken, unused or unsafe toys. If they need a bit of TLC, have them fixed at the Stuffed Toy Hospital or Repair Kopitiam. Children can gather all their toys around the house and bring them to a designated spot with a box or wagon ($38.90).
You can follow the KonMari method in decluttering the toys or get your little ones to rank them by order of preference and keeping the top few in each category. Encourage your children to donate some toys that they don't play with so other children can benefit. Otherwise, place these toys in a holding box, and donate them after a month if your children don't ask for any of the toys inside this box. Clean the remaining toys in the following ways.
Plush Toys
Vacuum dust off plush toys with old pantyhose over the vacuum brush attachment. Next, follow the instructions to wash the toy. For handwashing, submerge the toy in a bucket or sink of cold water with a bit of mild detergent. Squeeze its fur to saturate the toy, then rinse with clean, cold water. Roll it in a clean dry towel, and then air dry it.
Put similar-coloured, washing machine-safe toys into an old pillowcase, and tie it closed. Wash on a delicate or gentle wash cycle with cool or warm water, then brush the fur with a fine-tooth comb. Dry them in the sun or in a dryer on the fluff-cycle.
Plastic, Rubber, Silicone and Wood Toys
Wash these in a sink with a squirt of dish soap and warm water. Wipe it with a soft cloth or an old toothbrush, then rinse in cool water. Next, disinfect the toys with the Twinkle Baby Multi-Purpose Cleaner ($34). Rattles, Lego or Duplo blocks can be placed in a delicate wash bag, and cleaned in the top rack of the dishwasher together with silicone toys. Remove batteries and unplug toys, then clean their exteriors with soapy water, avoiding the battery box, wiring or moving parts. Wipe wood toys with a cloth soaked in white vinegar.
Dolls with Hair
Shampoo the doll's hair only if it's woven into the scalp with a couple drops of dish or baby soap. Rinse well with cool water and lay flat to dry. Children can gently comb the doll's hair to avoid tangling. Soak the strands of hair in a small bowl of conditioner and water overnight if they are knotted or matted, then comb to detangle and lay flat to dry.
Remove marks and stains with a paste of oil and baking soda. Apply this paste with a cotton swab in a circular motion then rinse with a damp cloth. For tougher stains, use a bit of nail polish remover, then rinse the area well. Disinfect with the Multi-Purpose Cleaner and then wipe dry.
Mealtime Products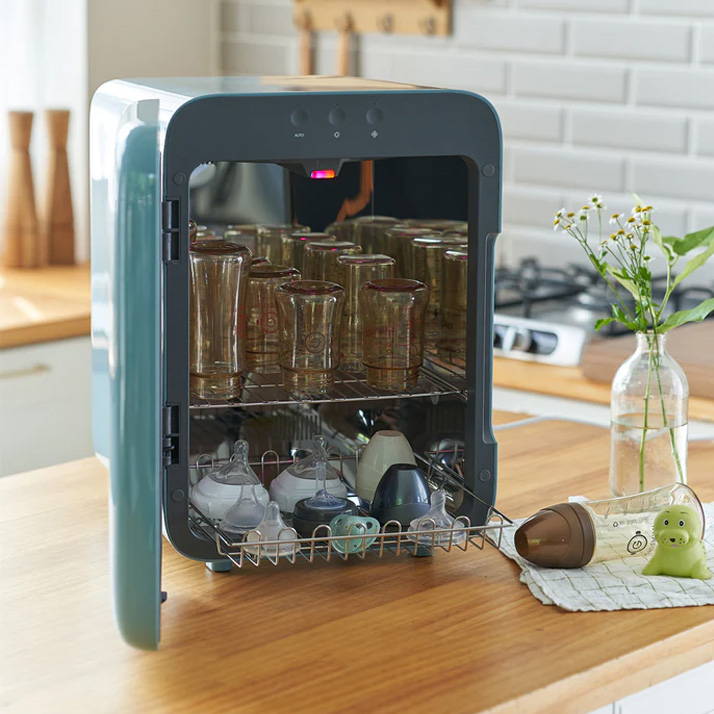 Use the UPang Plus UV Steriliser to sterilise cups and water bottles.
Discard any snacks, cups, plates and utensils that are stained, broken or expired, and phase out any that your child has outgrown. Minimise word pollution in the kitchen by decanting snacks into clear containers such as the Beaba jars ($9.95 to $39.90) or the Hegen bottles ($19 to $175), so you can easily tell when it's time to replenish them. Label each container so everyone knows what's inside.
Sanitise the items in sterilisers like the Upang Plus UV Baby Bottle Sterilizer. For instance, the #1 best-selling UV Sterilizer brand UPang UV Sterilizer can sterilise items like utensils, cups, and water bottles, all without heat. Once done, let your little ones sort the different items into various categories and put them away in their assigned drawer or shelf.
Additionally, give your Beaba Babycook Solo ($259) a thorough cleaning and descaling. First, unplug the appliance and rinse the accessories under running water and wash with soapy water - or in the dishwasher. Clean the blade, then reattach the gasket and seal. Use vegetable oil to remove any food stains, then wipe the area with a paper towel soaked in soapy water.
To descale the heating reservoir, pour 1/2 cup of descaling liquid and 1/2 cup of water into the reservoir, leave for the night and then empty. Repeat until there are no more lime deposits. Rinse well with two heating cycles using three measures of water in the reservoir. Before the second heating cycle, reset the cycle counter.
Books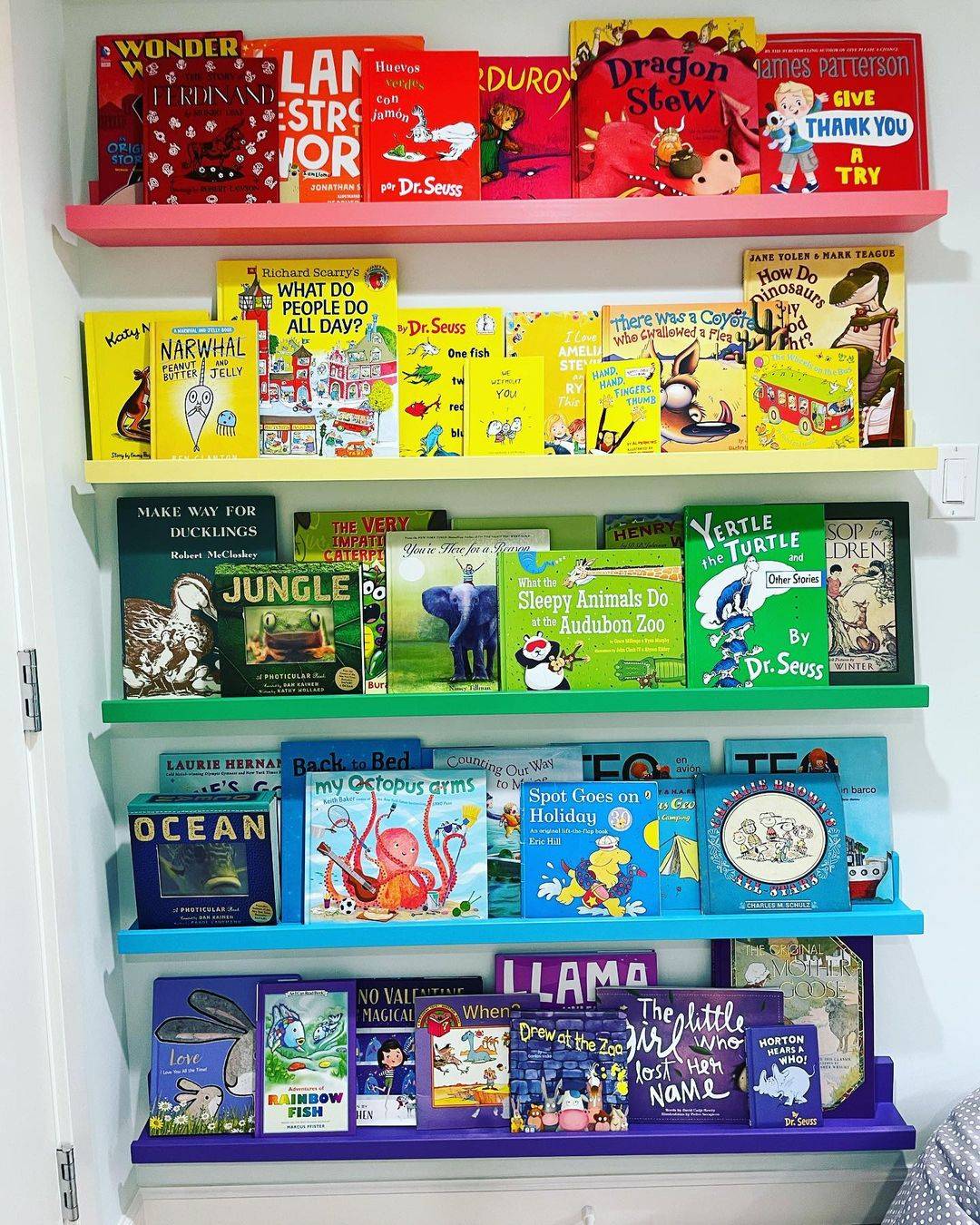 Not only is a rainbow arrangement for books aesthetically pleasing, it helps children know where to put their books back.
Edit the bookshelves in the same way as the above categories, and keep your child's favourite titles. Arrange them back on the shelves in an aesthetically pleasing rainbow, so your child knows where to put his/her books back. However, place books in the same series together. Children can gently clean the covers with unscented baby wipes ($1.90 to $69.90).
Donating Your Items
Shoes: Soles4Souls - call (+65) 8922 9874 and fill up this donor form.
Toys: Blessings in a Bag, Toys from the Heart
Kids' Books: Dignity Mama, Thryft
Social Media: SG Mummies United, Blessing Items for Low Income Families
Relevant Reads: Chinese New Year traditions, Chores - Essential Life Skills, Effective and Baby-Safe Cleaning Products
Credits: : Alex Green, Leah Solivan