Posted on February 10 2022
Strike a balance between looking after baby and still carving out time for self-love with some of our favourite intimate lifestyle products that are perfect for mums.
The fact is, parenting changes everything and that includes how we as mums feel about our body and sexuality. It's true that everyone experiences a shift in libido throughout their lifetime, but the minute you're a mum, it's a whole different ball game. The bulk of your time is spent looking after the needs of your little one and it doesn't leave a whole lot of energy left for thinking about anything else, let alone sex. While spending time engaging in the physical act is important, communication and intimacy are equally crucial in sexually reconnecting with your partner after baby. In this day and age, there are a whole host of top-notch intimacy products readily available and we're not just talking about vibrators and lubricants. The best intimacy products do not have to vibrate or be inserted anywhere! Here are our fave intimate lifestyle products just for you supermums, to relax, recharge, renew that feeling of sexual self-love and reinvent the meaning of me-time.
LELO TIANI 3 MASSAGER FOR COUPLES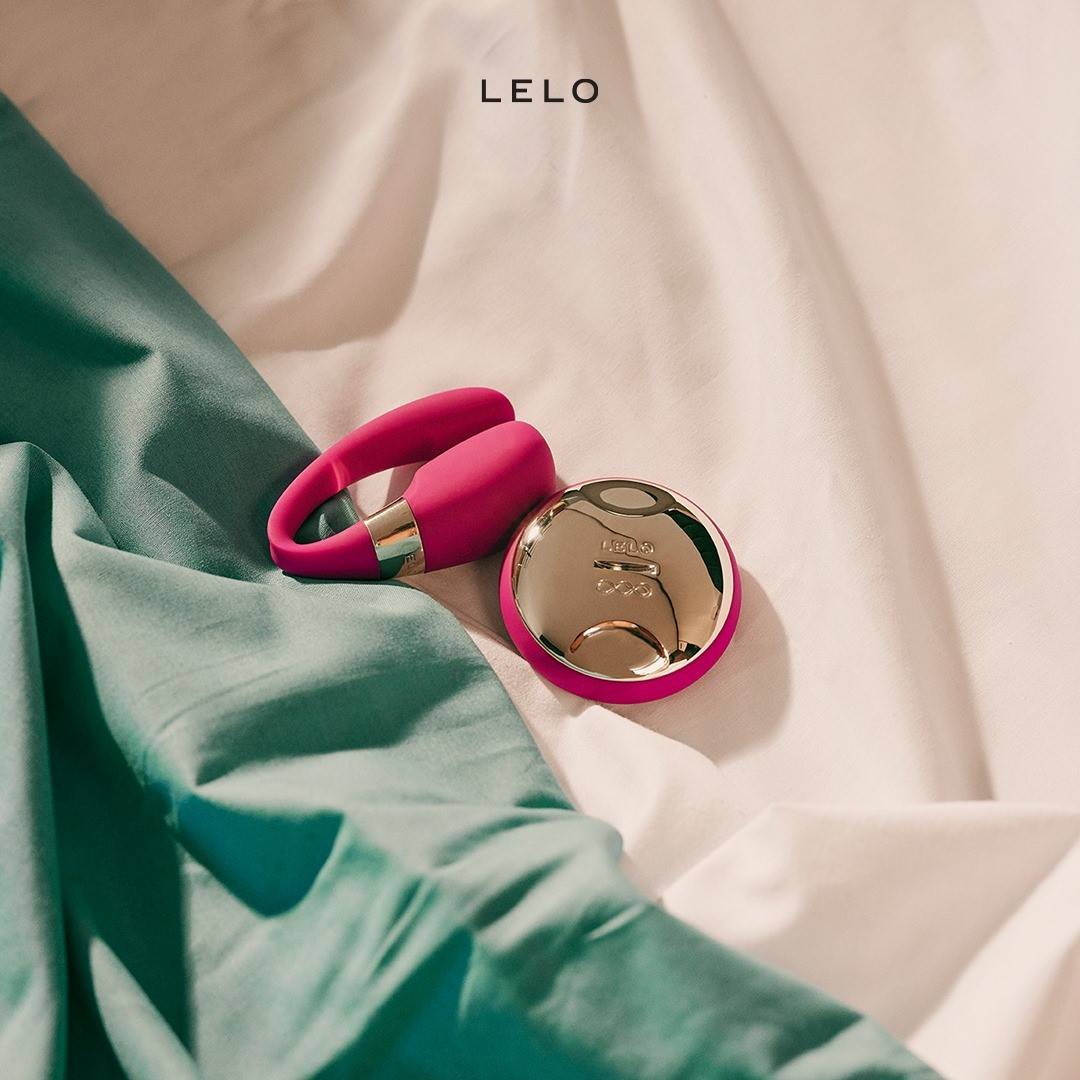 Start off your intimacy journey and reconnect with your partner once again with Lelo's massager just for couples. If you're feeling daring and eager to discover an entirely new way to up your game during sex, this massager is a must try. One arm vibrates powerfully inside you and the other massages your clitoris, all while transmitting the pleasure the whole way along his length while you make love. This means it's teasing and pleasuring you both during lovemaking for new heights of intimate intensity.
SMILE MAKERS THE POET CLITORIAL SUCTION VIBRATOR
Not your ordinary stimulator product, Smile Makers introduces their most powerful suction toy featuring a dynamic air pulsation technology to recreate the sensations of intense oral sex. Blending aesthetics, technology and ergonomic research for an enchanting experience, this clitorally inclusive toy comes with three mouths of different sizes to fit your anatomy for a passionate kiss on the clitoris. Its advanced technology pulsates more air than leading products in the category for an irresistible touch-free massage. A great tool for easing you into an intimate foray in the bedroom, The Poet features a personalised experience with squeeze sensors to adjust the intensity and is ergonomically designed for a comfortable fit in the hand.
SUTIL HATHOR ORIGINAL PURE WATER-BASED LUBRICANT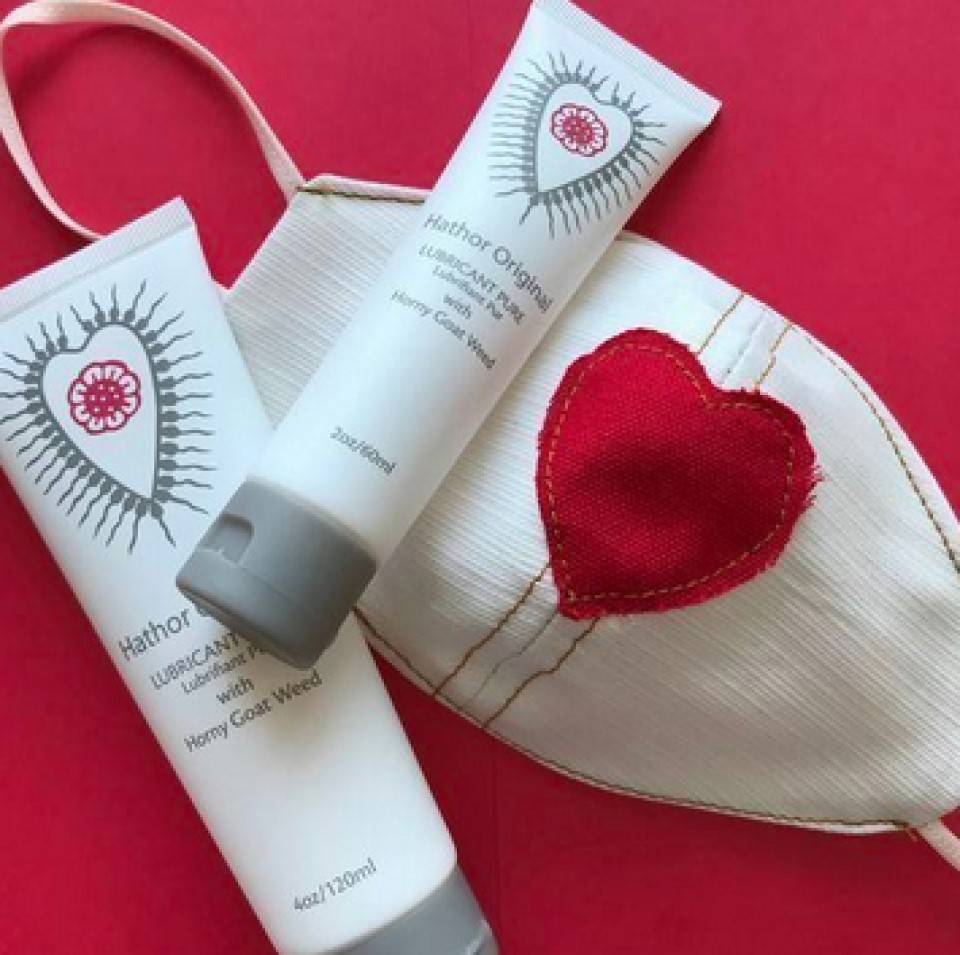 The last thing you need to worry about after having a baby is a persistent itch in your nether regions, so ensuring you find the safest lubricant is so important. Hathor Original Pure Water-Based Lubricant by Sutil is made with the finest botanical eco-certified ingredients. It provides a long-lasting glide and silky pleasure. What's great about this lubricant is that it's water-based, paraben free, glycerin free, taste free, condom, sex toy friendly, and also comes in a biodegradable tube. It also contains organic emollients with aphrodisiac as well as anti-bacterial properties including Horny Goat Weed, Jujube Zizyphus and Siberian Ginseng, all of which support our sexual drives. This lubricant contains a PH of 4.5 which is perfect in maintaining your vaginas' natural flora.
SWEDE SENZE HERBAL APHRODISIAC CANDLE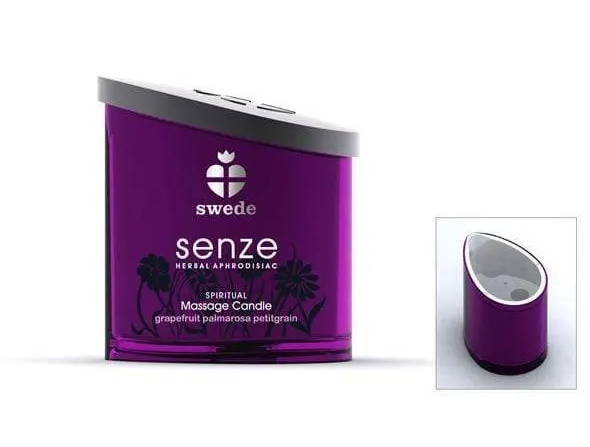 There's nothing like winding down after a long day with your little one and soaking in some much-needed calm as you ease into spending an intimate night with your other half. Swede's Senze Herbal Aphrodisiac Candles are great in setting the mood and available in a range of scents. Choose from a soothing spearmint rose orange scent to a teasing vanilla chilli ylang ylang one. 15 to 20 minutes after igniting the candle, extinguish the flame and drizzle the melted, warm liquid onto your partner's skin and massage. All candles come in an elegant shaped glass holder that has the perfect angle for pouring without spilling the precious drops.
LIBERATOR RAMP SEX POSITIONING PILLOW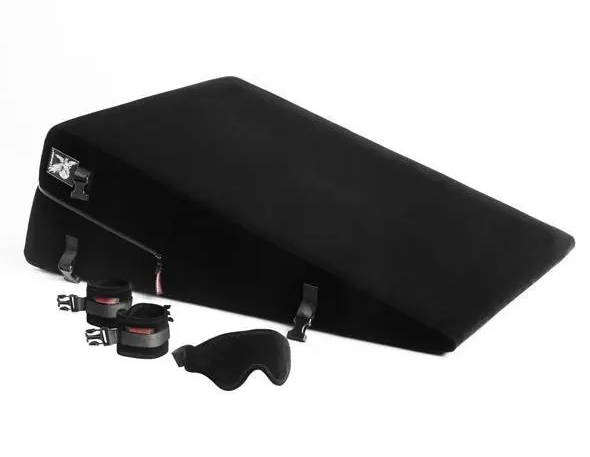 One minute, you're locked in a steamy embrace with your partner and the next, you're having to stop and readjust because one of you got a cramp or an ache in your back. Sounds familiar? Yes, mama woes alright, especially if you just had your little bub not too long ago! Having a right sex positioning pillow, like the ones from Liberator, can help to provide an important layer of support for your back and also enhance sexual positions as it's angled at 27 degrees. This pillow is fitted with a machine-washable cover, which makes it easy to clean.
DIPSEA SEXY AUDIO STORIES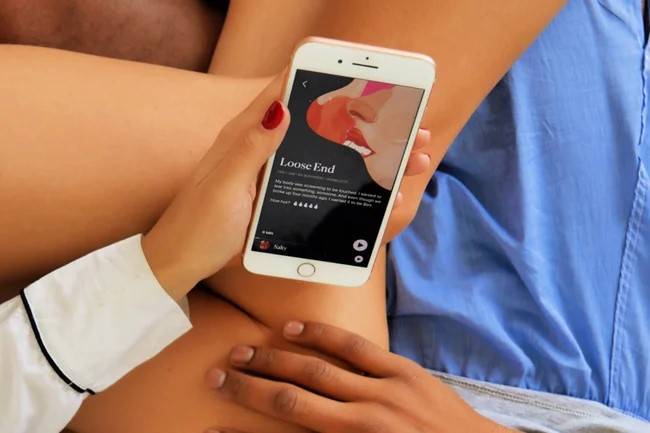 Other than physical products, having a vivid imagination and letting your fantasies run wild might just get you in the mood as you prep for a sensual night with your partner. Dipsea Sexy Audio Stories lets you do just that with their collection of sensual and erotic audio stories. Their stories open up space for you to explore your desires and fantasies on your terms. Even if you're too exhausted to engage in the actual sexual act, just listening to the stories and you lie in bed with your partner is a great way to ignite that closeness and connectedness once again.
A SEX JOURNAL FOR COUPLES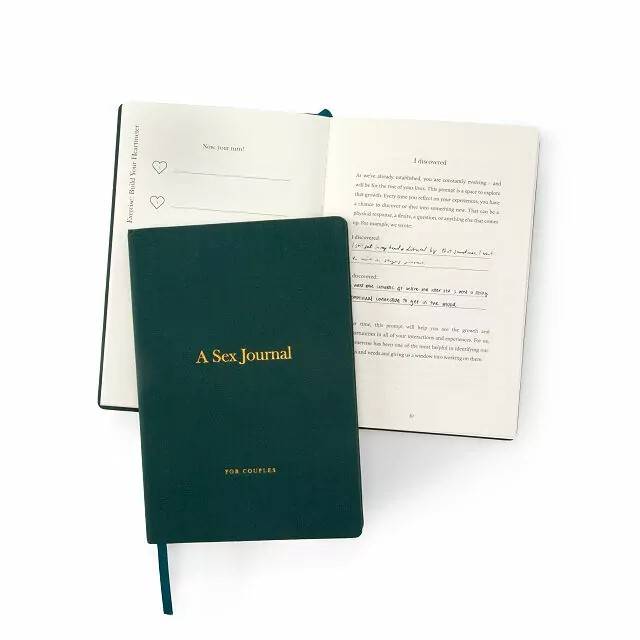 How about a good old-fashioned journal to scribble some love notes? Sometimes as a couple, it's easier to write and reflect rather than talk about selected topics. This journal offers communication tips, inspirational quotes as well as thoughtful writing prompts to help you develop a habit of open, honest sharing with your partner. Intimate communication also opens doors to more intimate acts in the bedroom.
PANTYREBEL VIBRATING TANGO THONG
Lingerie plus vibrator? Why not? If you're not ready to invest in a full-on vibrator, then this discreet option might just be for you. The vibrating thong from the PantyRebel collection is made of soft and stretchy fabric that provides overall comfort. The thong has a compartment for the vibrator to fit perfectly. The vibrator is easily operated with a wireless remote control and has 12 different vibration settings. Designed and tested in Holland, it is made of food-grade silicone so rest assured that it is safe. The vibrator can be cleaned with a toy cleaner and lukewarm water after use which makes it easy to maintain.
While caring for your little ones is important, it is also just as crucial to make time for pleasure and intimate moments with your partner. The key is to strike a balance between the routine of taking care of baby, sleep deprivation, and exhaustion and still taking the time and effort for sexual self-love. These intimate lifestyle products might just be what you need to kickstart that reconnection and communication with your other half once again.
Credits: Womanizer Toys, Love Love Notes, Zush, CherryAffairs, Mamamia, Uncommon Goods, Amazon UK
Relevant Reads: Valentine's Day Gifts for Mum