Posted on January 25 2022
Celebrate your love on Valentine's Day with these awesome gifts from Motherswork.
Stocking up on essentials for your children? Shop for your mum's or wife's Valentine's Day gifts at the same time under one roof at Motherswork, whether online or instore. Here are some of our top gifts to pamper mums this Valentine's Day.
Skin and Hair Care
Skin Inc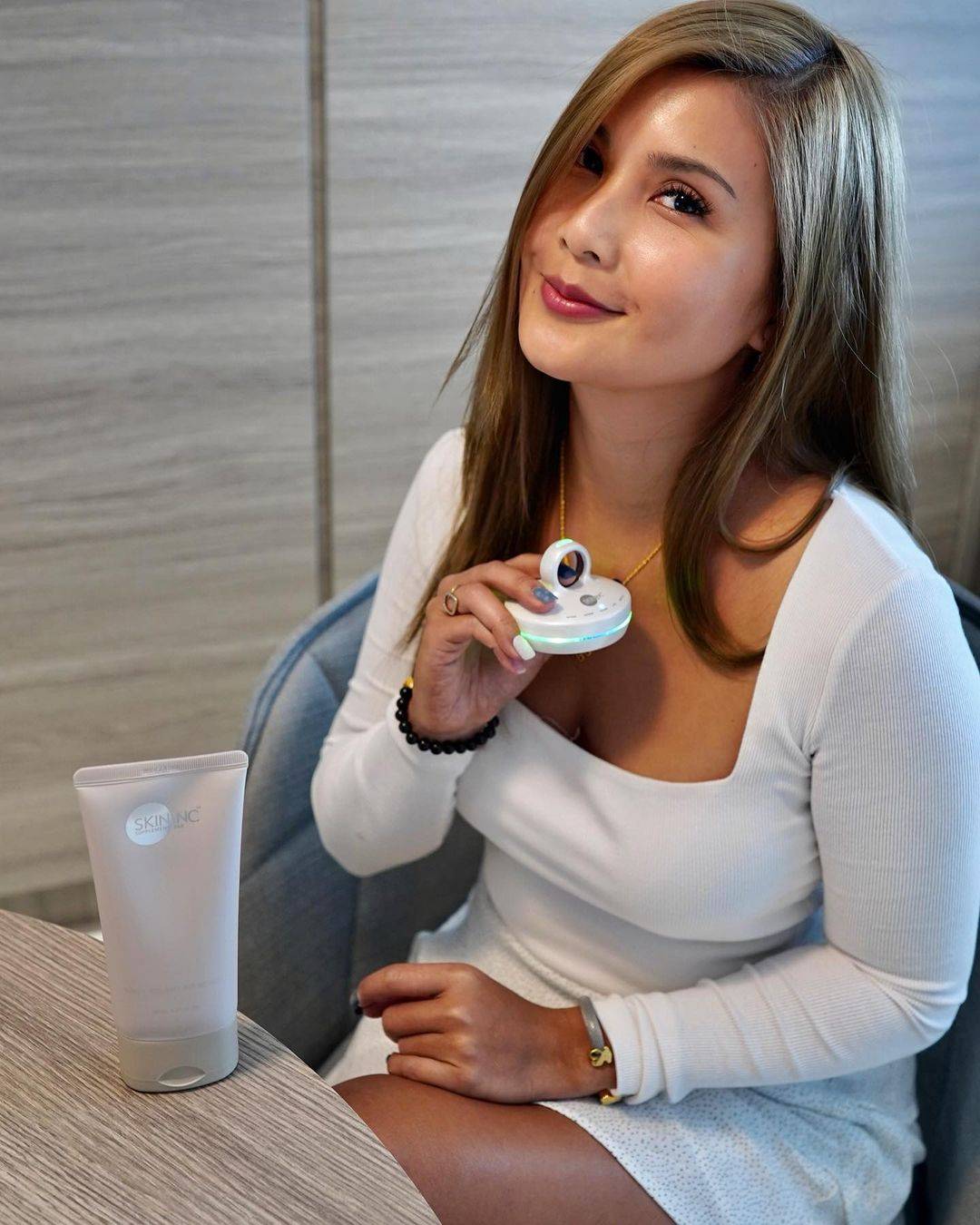 Treat your wife or mum to the Embody Your Bliss collection that includes the Tri-Light™ Body Sculpt Fit to help her lift, detox and smooth her skin.
For a full-body self-care treat this Valentine's Day, try Skin Inc's Embody Your Bliss ($398) collection. This features the Tri-Light™ Body Sculpt Fit, Body Sculpt Fit and Nourish Hand Serums. The Body Sculpt Fit helps lift, smooth and detox with micro-vibration, anti-shock micro-current, heating and three NASA LEDs. Some benefits include releasing toxins and tension, reducing the appearance of marks and dullness, and tightening sagging skin. Additionally, pair this with the Body Sculpt Fit Serum to help contour, tone and smooth the skin. It smooths rough and bumpy skin, and protects the skin from premature aging. Finally, she can also keep her hands well-hydrated with the hand serum, which protects against free radical damage, and diminishes the appearance of fine lines and wrinkles.
Foreo
Take this pampering to the next level with a facial spa-level cleansing experience in your own home. The Foreo LUNA 3 Facial Cleansing and Firming Massager ($299) provides a deep yet gentle cleansing experience with longer and softer touchpoints. Other features include 16 different intensities and 650 uses in a single charge. Just remember to get the LUNA 3 that perfectly suits your wife's or mum's combination, sensitive or normal skin type.
Leonica K
Some great gifts for Valentine's Day include skin and hair care, such as these shampoos from Leonica K.
Rounding up the wellness category, give your mum or wife an indulgent shower experience for her me-time. Choose from a range of shampoos depending on her needs. For mums suffering from postpartum hair fall, get the Cool Mommy Anti-Oxidant or the Peppermint Anti Hair Fall shampoos. Alternatively get the Tea Tree or Juniperus shampoos for those with sensitive skin or scalp inflammation respectively. Other essentials may include the Elastin Moisturising Conditioner, hair tonics and hair mask. Complete the pampering experience with the Mild Oatmeal Body Wash, good for mums with sensitive skin. Prices from $39 to $79.
Finally, let your mum or wife have precious me-time pampering herself at Skin Inc, Leonica K, Madam Partum or Epion Aesthetics. With your Motherswork membership, she'll get attractive discounts and complimentary welcome gifts or treatments.
Sexual Health and Wellness
A gift for both you and your partner, the LELO SORAYA 2 vibrator is designed to accurately target the G-spot, and offers dual stimulation for multiple orgasms.
LELO
Shop discreetly for this next Valentine's Day gift at Motherswork - sex toys and massagers from Smile Makers and Lelo. Such sex toys can be used solo or together to make your nights that much hotter and pleasurable. For instance, the LELO SORAYA 2 rabbit vibrator ($299) offers dual-stimulation to achieve both clitoris and G-spot orgasms. Using ultrasounds in the engineering process, SORAYA 2 has been redesigned to accurately target the G-spot in women. It also adapts to every body type perfectly. Other features include a wider range of sonic intensities and extra-soft silicone.
Smile Makers
For partner play, consider Smile Makers' The Firefighter ($69.95), which extends the vibration from the clitoris to the labia for greater stimulation. Other than pleasuring oneself, it can also enhance penetrative sex and allow for multiple orgasms. Like the SORAYA, this is also made from cruelty-free silicone, is silent and waterproof.
Accessories
SOVA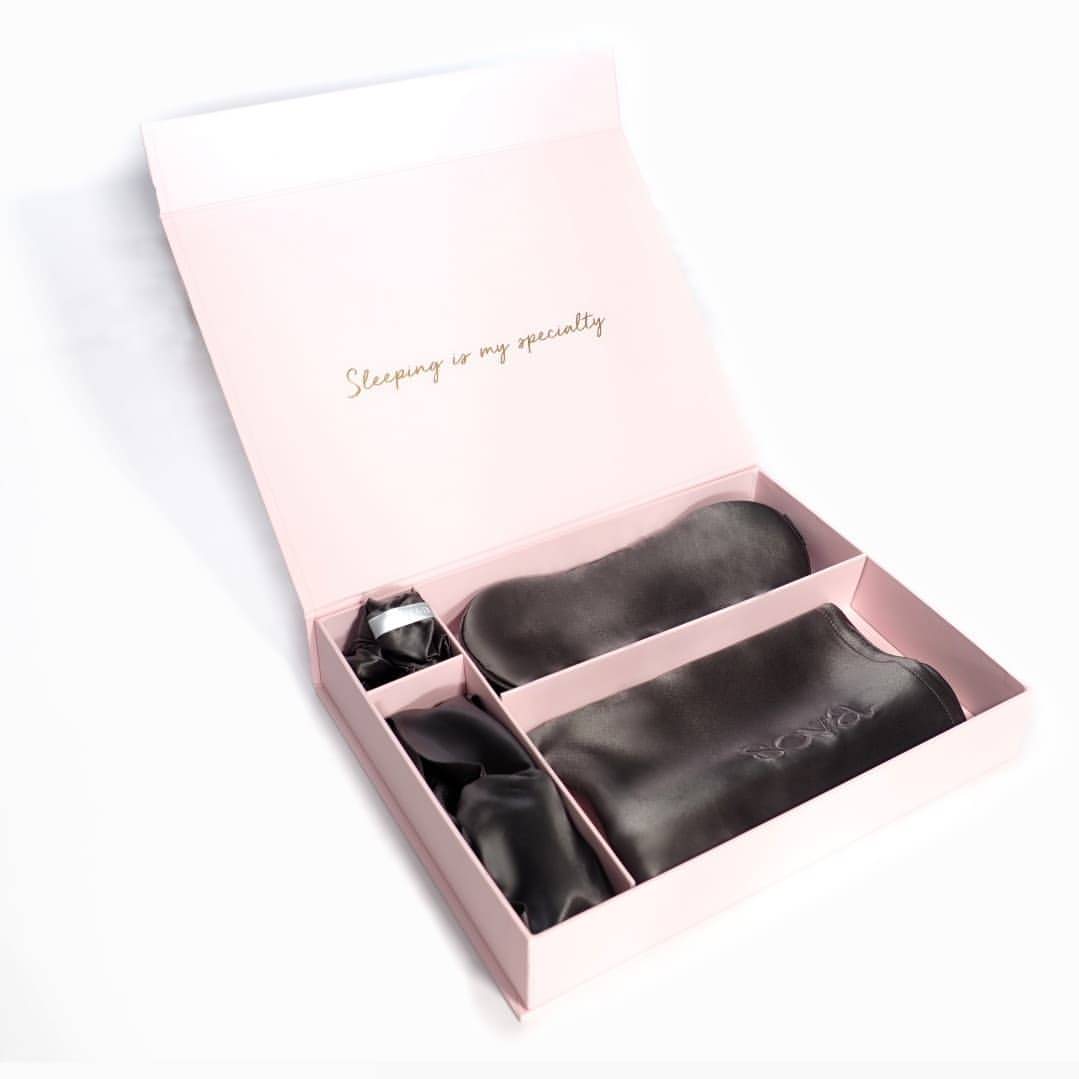 Help your wife or mum have a blissful night's sleep with this SOVA Rest & Relax set.
One of the best gifts to give your wife or mum is a restful night's sleep, especially if you have young kids. Help her improve her sleeping environment with a comfortable pillow and SOVA's silk pillowcase ($179). Next, block out light with the eye mask, and try a relaxing pillow spray ($39 to $49) to induce calm. Alternatively, try the Rest & Relax Set ($180) that includes a pillowcase, eye mask, headband and a scrunchie. Even better if you can handle the bedtime routine and nightly wakeups.
Carrie K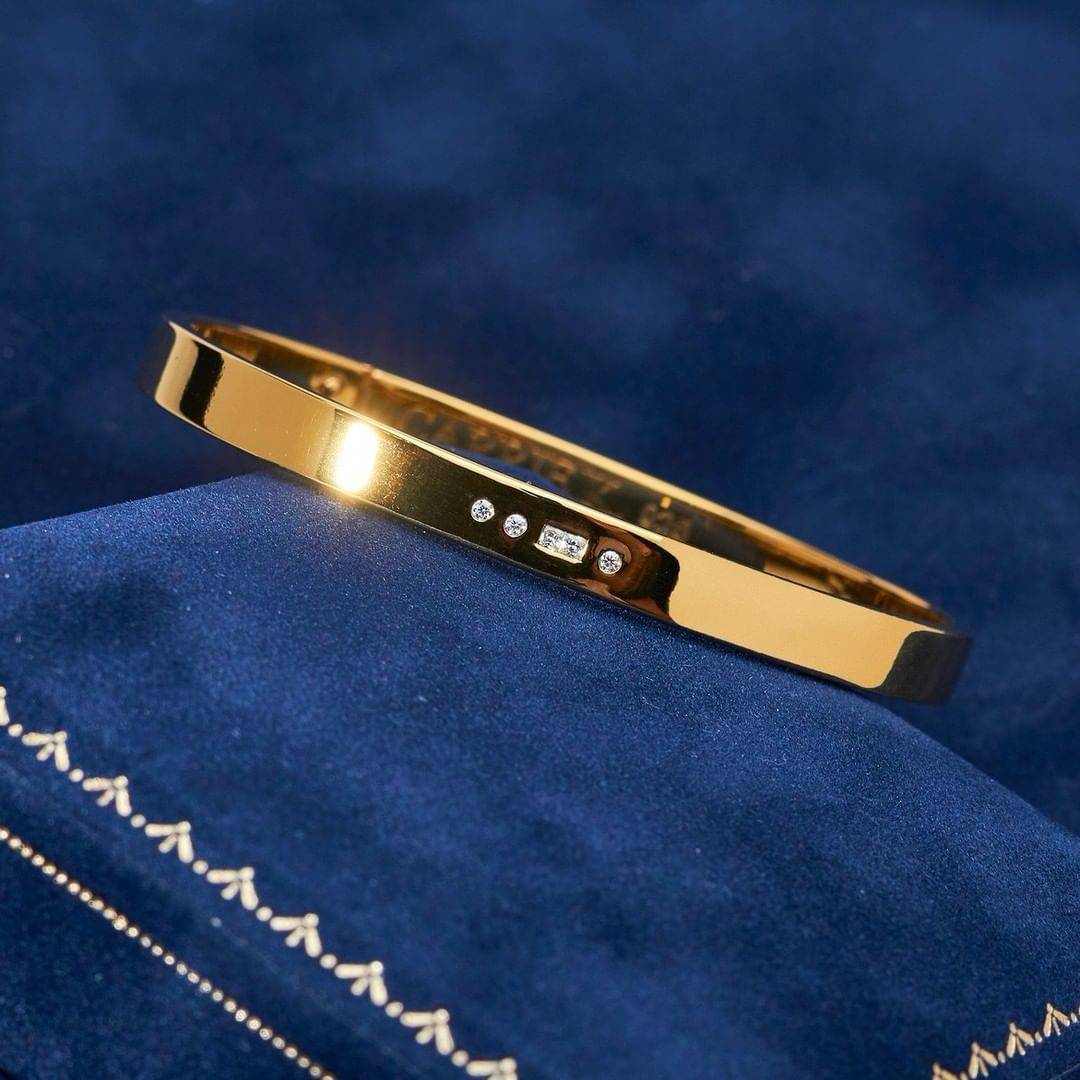 This gorgeous bangle from Carrie K can be personalised with your wife's initials in Morse code.
Another extra-special Valentine's Day present for your wife or your mum, try a customisable accessory ($1,280 to $6,200) from Carrie K. Choose from bangles, rings, bracelets and necklaces, which can be personalised with a letter in Morse Code diamond dots and dashes. Some meaningful letters might include hers, her child or grandchild's initials. Add on a second letter for $490 to $690. As there's a lead time of three weeks, place your order as soon as you can.
Cuddly Jellycats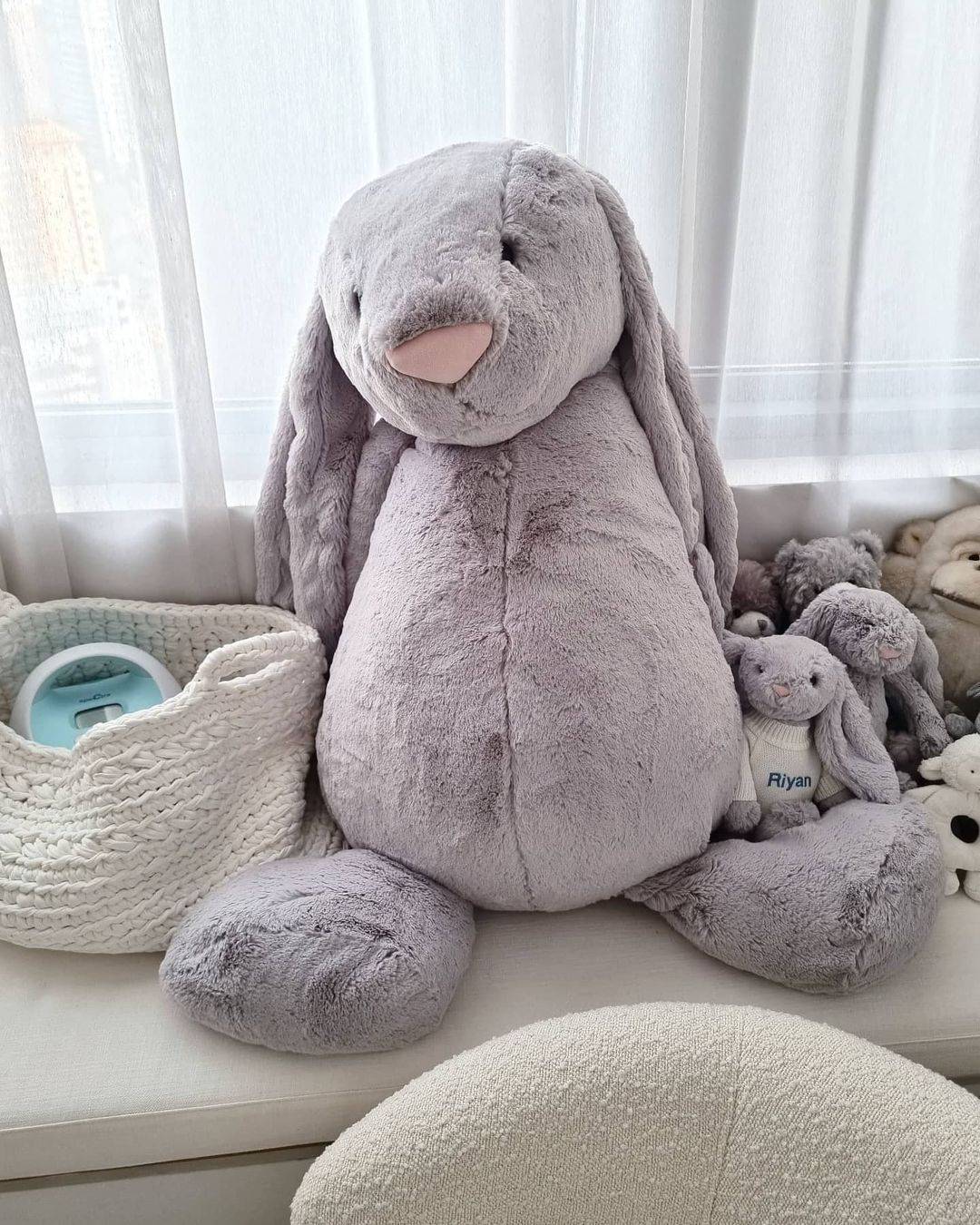 An adorable, cuddly Jellycat makes a perfect gift, even for adults - just be warned your kids may claim it as their own.
Not just for kids, even grown ups will find the adorable Jellycats irresistible. Choose from the classic bunnies, or a wide range of animals, food and plants ($21.90 to $199.90). Hence, you can definitely find something your significant other will love, such as a Jellycat Amuseable Espresso Cup ($26.90) as a nod to her love for coffee. If you prefer to stick to the signature bunnies, personalise the gift with your recipient's name embroidered ($19.90) on its ear.
Credits: prostooleh,adelinetsen,dollhouseparis,Marjhan Kausar
Relevant Reads: 9 Ways to Have a Romantic Valentine's Day at Home