Posted on January 07 2022
One essential you'll need for meals is the BIBS Overall Bib, which fastens down the front so your baby's hair and clothes don't get caught.
As we welcome 2022, here are the latest must-haves from Motherswork. Some of these include Milton's sterilising and cleaning essentials. Additionally, make meal prep a breeze with Babymoov's multifunctional prep machine. Also, help your baby strengthen her muscles with playmats and gyms from Lollibly and Taf Toys. Furthermore, get started on your Lunar New Year outfit shopping with Sea Apple's latest Tiger-themed collection.
Food Preparation for Infants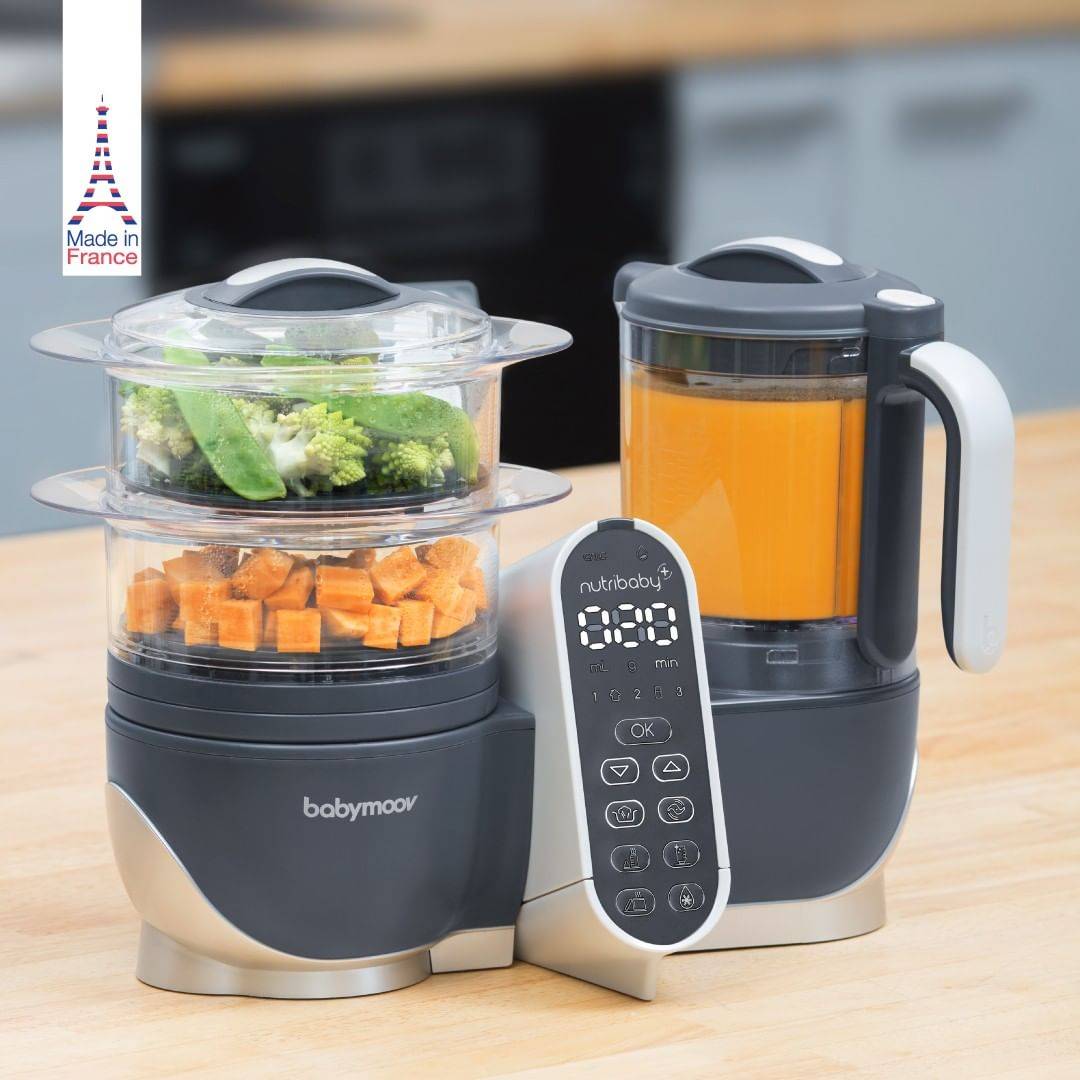 Easily prepare various foods and vegetables by steaming them in the Babymoov Nutribaby machine.
With more than 20 years of innovation, the award-winning Babymoov's products are distributed in more than 70 countries. Make cooking for your baby a hands-off breeze with the Babymoov Nutribaby 5-in-1 Food Preparation Machine ($399). Steam, blend, sterilise, defrost and reheat all in one device. Afterward, blend to your desired texture, suitable for both baby-led weaning and spoon feeding. Start cooking with the pre-programmed functions at the central control panel. With the 2.2 litre capacity that includes two steam baskets and a large blender, you can meal prep for your family and the baby easily.
Steaming retains nutrition and vitamins. Add any lost nutrients from steaming back into purees, soups and stews. The baskets, trays and blending blade are all dishwasher safe. Furthermore, you can also steam cook nutritious meals for the whole family, warm up and sterilise baby bottles. Another option is the Nutribaby XL ($419), with a capacity of 2,900ml. Complementary feeding accessories include the Babybols Food Storage, and Silicone Containers ($17.90 to $54.90).
A Mealtime Essential - BIBS Overall Bib
Contain the mess during mealtime with the BIBS Overall Bib ($26.90). Button the bib down the front, while ensuring that no hair or clothes get caught while fastening. The bib is also recyclable, BPA and phthalate free, and made with food grade material. Additionally, it's resistant to oil, food colours and grease. Wash this in the dishwasher at high temperatures with soap.
Cleaning and Sterilising with Milton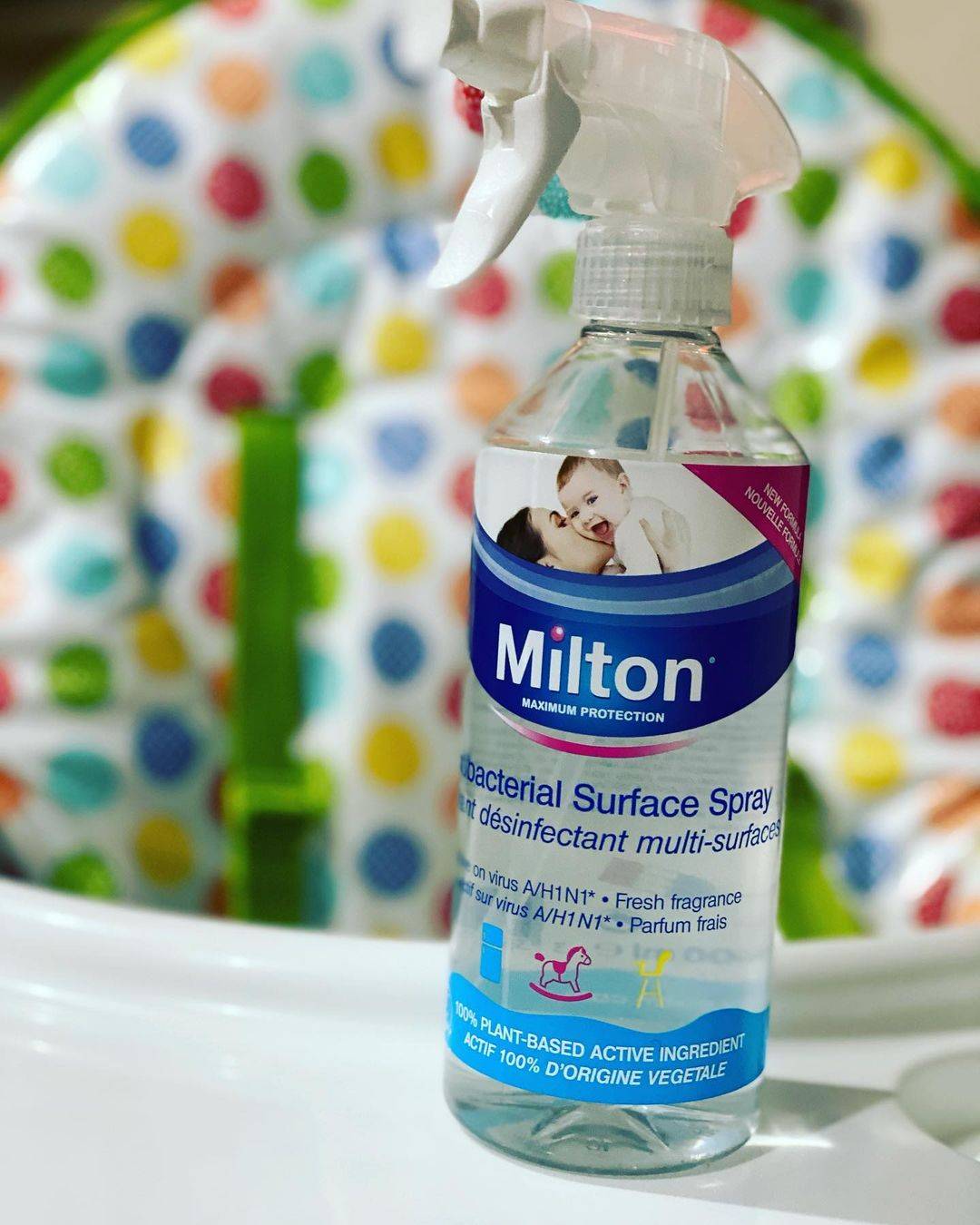 Disinfect and clean your home thoroughly with Milton's products like the Antibacterial Surface Spray.
With the Milton Mini Sterilising tablets ($7) and portable soother steriliser ($16.50), sterilise your baby's pacifiers in just 15 minutes without rinsing. The portable steriliser also has straps to attach to your stroller, pram, or diaper bag.
Sterilise your breastfeeding equipment and baby feeding accessories with the cold water steriliser which holds six standard baby bottles. Start cleaning the bottles with the Baby Bottle Cleaner, removing milk residue preventing harmful bacteria from growing. Fill the steriliser with 5ℓ of cold water, and then put in the Sterilising Tablets. Use the submerger to keep all items such as teething rings, soothers, small plastic toys and cutlery in the solution. These will be sterilised in just 15 minutes. Other sterilisers include the Solo and Combi Sterilisers, which can also be used in the microwave. Prices from $7 to $56.
Spring Cleaning Must-Haves
Keep the house clean with Milton's Antibacterial Surface Wipes, Air and Surface Disinfecting Spray and the Surface Cleaning Stone. For laundry, the Antibacterial Laundry Tablets kills 99.9 per cent of bacteria, yeast and viruses including coronavirus from 30°C. It also disinfects, removes stains and bad smells, and is suitable for all textiles including delicate fabrics. For your baby, use the Baby Laundry Liquid at 30°C on white or coloured laundry - but not delicate fabrics. You can also apply the product directly on the stubborn stains and machine wash. Another option is the Purell Pro Surface Disinfectant which kills human coronavirus, Hepatitis A, Norovirus, MRSA and the cold and flu virus germs all under a minute. Keep your hands clean while out and about Purell's range of hand sanitisers. Prices from $3.50 to $24.50.
Bedtime Must-Haves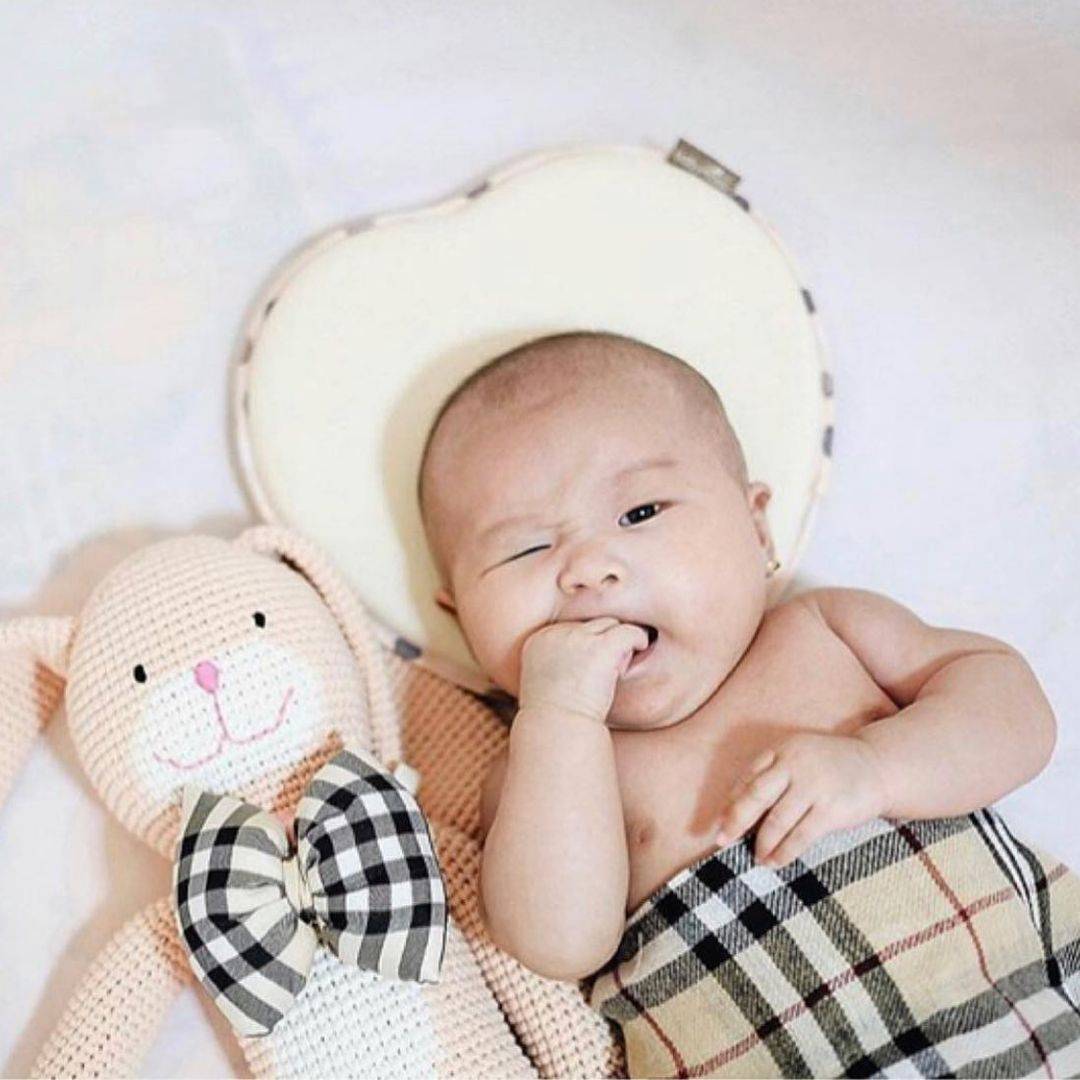 Prevent flat heads with Babymoov's Lovenest Flat Head Baby Pillow, while your little one sleeps safely on her back.
Pillows
Another must-have for your newborn is the Babymoov Lovenest Flat Head Baby Pillow ($41.90). Its ergonomic design supports your baby's head, and helps your baby develop a healthy, round head shape, and is suitable from birth. Paediatrician Dr Maidenberg reported increasing cases of flat head syndrome or positional plagiocephaly as parents placed their newborns on their backs. Hence, he worked with Gina Diwan, a children's fashion designer to create Babymoov's Lovenest range. This pillow can be used in cots, bouncers, strollers and car seats.
Soothers
Babies can learn to self-soothe, sucking on the BIBS' pacifiers. Featuring the signature cherry-shaped silicone, natural rubber or latex nipple, these are recommended by midwives to support natural breastfeeding and promote the right sucking technique. Choose from the latest designs ($18.90 to $19.90) at Motherswork, namely the DeLux, Tye Die and Natural Rubber pacifiers, all in a range of soothing, gorgeous colours. Apart from these, one other option is the BIBS Couture pacifier, with an anatomically shaped nipple in both soft rubber latex and silicone. This nipple fits the roof of your baby's mouth perfectly and mimics the mother's nipple while feeding. Its unusual shape also puts the least pressure on her jaw, gums and teeth.
Playtime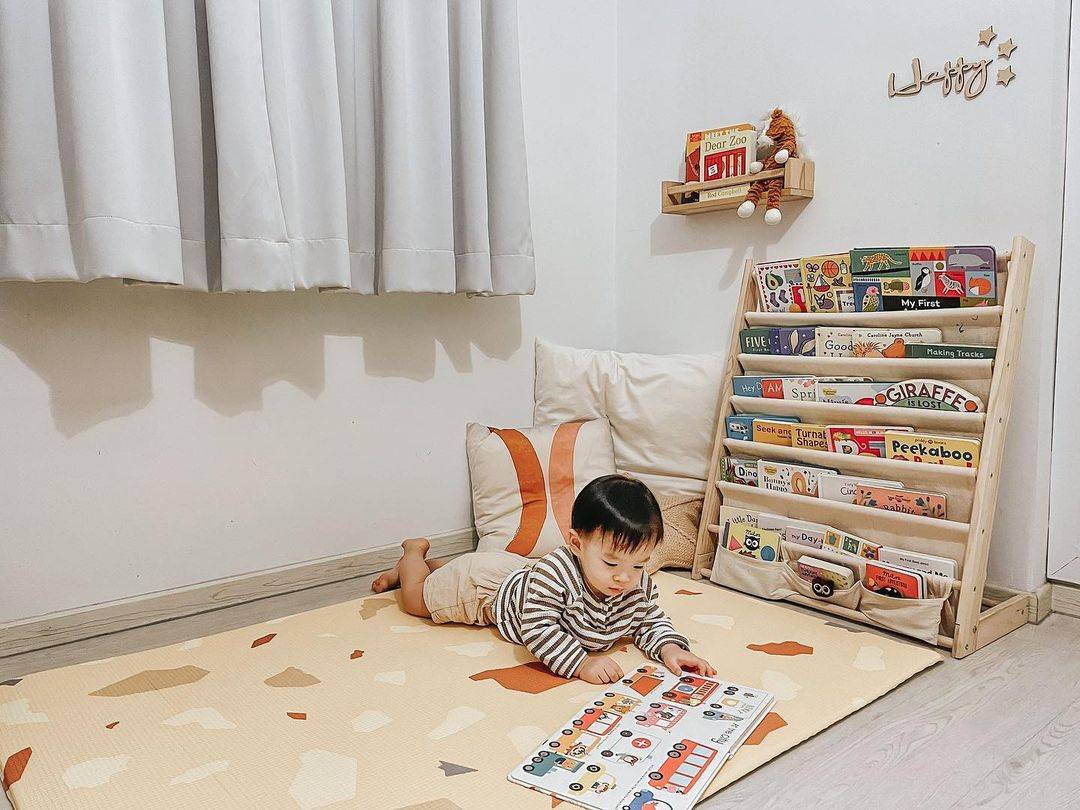 Try these sustainable playmats from Lollibly that work with most interiors and colour palettes.
Tummy Time Must-Haves
Prevent flat heads with tummy time, starting from a few seconds a day up to several minutes. This helps them develop their motor, vision and senses. To keep newborns and infants on their tummies, try Taf Toys' new Koala Daydream XL Mat ($89.90), a high-quality, super-sized, soft, baby-safe floor covering. During tummy time, your baby can rustle rings, play with the crinkly ears and smile and laugh at the removable mirror.
Other must-haves for tummy time play include the Tummy Time Cards ($26.90), comprising a set of 30 images, a baby-safe mirror and two stands to support the cards. These feature high contrast colours to optimise stimulation, rich colours for a three month old to develop her visual perception. Along the way, teach her about the different colours, flowers, animals, shapes and patterns. After a year old, she can learn to identify numbers and quantities. The cards are printed with environmentally friendly soy ink, and are BPA, PVC and phthalate free.
Lollibly Playmats
Designed together with Drea Chong, Lollibly's limited edition, environmentally friendly dual-sided playmats ($159 and $259) work with any interior and most colour palettes. Choose from two designs, such as the Holiday or Terrazzo Playmat, with interesting designs to spark creative play. On the reverse side, the Habitat presents an imaginative adventure through the woods. These mats are perfect for tummy time, or yoga, and can be used both indoors and outdoors. Additionally, they are waterproof and spill proof - just wipe with a lightly soaped damp cloth.
Activity Gyms
Another option is the Taf Toys Savannah Activity Gym ($129.90), featuring 20 different activities for your little one to play and learn. The double-sided crinkling blankie can be attached for tummy time, to support your baby's back and also for her to practice her kicking. Double-sided cards on the plastic holders, a mirror, crinkling toy, and hanging toys all help your little one enjoy her tummy time for longer. A similar option is the Magical Mini Moon Gym ($99.90).
Recommended Reading
Other must-haves for newborns are books with high contrast images such as the new Hello Farm book. Also new in 2022 are Hello Frog, I Love You to the Moon and Back and I Want to be a Ballerina. Among the titles are bestsellers like ABC of Kindness, Animal Homes, Bird House, Feelings, Hidden World: Animals and Ocean, and I Can Do It: A Book of Fastenings. Finally, help your toddler name her big feelings with books like Angry Bear and Calmer Llama, written by a child psychologist. Prices from $10 to $26.
On The Go
Great for playtime or on the go, Kimmy the Koala and Harry the Lion ($17.90) have a variety of textures, patterns and sounds for your little one to explore. Keep her entertained with these teethers and soft toys, attaching them to her car seat, stroller or infant carrier to keep her entertained while out and about. These help her develop emotional intelligence, senses, motor skills and imagination. Other fun toys include the Savannah Discovery Cube, Play & Kick Car Toy, and the Adventures Arch ($29.90 to $69.90) to accompany your baby when out and about.
What to Wear: Sea Apple and Bandana Bibs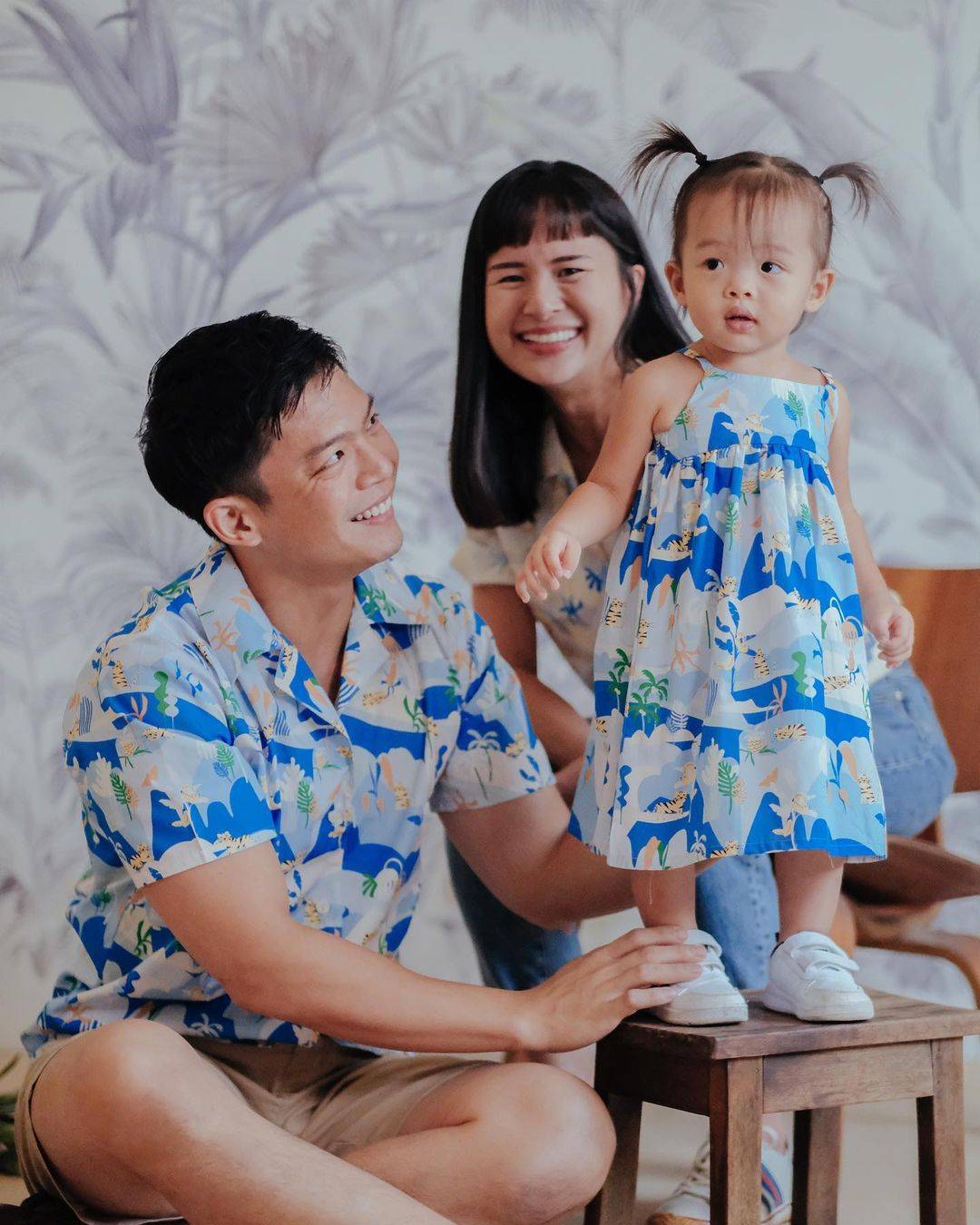 Get ready for the Lunar New Year in 2022 with Sea Apple's latest collection. Choose from the Tiger in the Forest family set, with a ladies' midi dress, adult's Hawaiian shirt, a collared shirt and a blue midi dress. Another option is the cream version, including a vest dress, onesie, bloomers playsuit and a sleeveless dress. Other alternatives include the Tiger Stripe, Tropical Tiger, Burgundy, Ivory and Blueberry Tiger collections. Prices from $35 to $89. Pair these outfits for your young ones with BIBS' Bandana Bib ($19.90), to catch drool and any regurgitation, or simply as a neck accessory. It also includes a pocket to store the matching BIBS pacifiers.
Relevant Reads: 10 Newest Products from Motherswork
Credits: kateontheblog, hukh_home, bantalbabyantipeyang