Posted on May 10 2022
Presenting, The Motherhood Diaries: a collection of reflections, sharing and stories by mothers from different walks of life. These are mothers who choose to do motherhood their way; they've struggled, lived through pain, experienced joyous milestones and throughout their journey held their heads high, pride intact and a heart full of love.
"It took me 10 years to finally build the family that I dreamed of. To some it may be considered arduous and long, but to me it's all in perfect timing."
Velda Tan, founder of iconic fashion brand in Singapore, Our Second Nature, opens up about her heartfelt journey in battling with Polycystic Ovary Syndrome (PCOS), juggling work and family as well as what motherhood means to her in the fourth edition of The Motherhood Diaries.
My Mum, My Role Model
I loved my childhood! I remember having a lot of fun every weekend with my family, especially with my two sisters and my childhood friends who remain my closest girlfriends to date. My mum is definitely my biggest role model. She had childhood polio that was not treated in time, resulting in a permanent handicap. Despite being told by the doctors that it would be almost impossible for her to conceive, she brought three girls to the world and worked really hard to bring us up. Her tenacity and gentle spirit shaped me to be the woman I am today.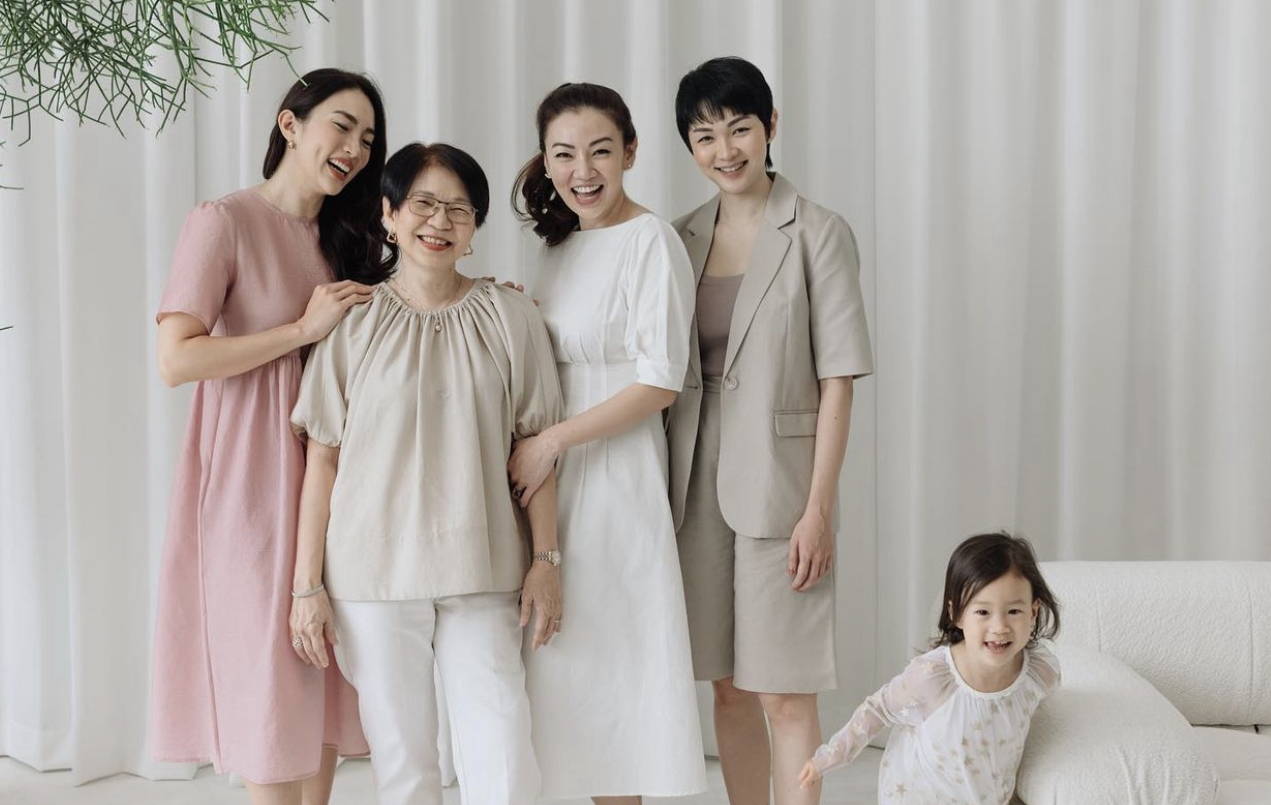 Living With PCOS
My husband and I got married early at 25 and we weren't family planning or actively trying at that time even though it's always been our dream to have at least two children. We also didn't think that we'd face any fertility issues since we were relatively young. But we were proven wrong when I went for a regular gynae check-up when I was 28 after three years of marriage and not getting pregnant. That's when I discovered I had PCOS (polycystic ovarian syndrome). The severity of PCOS symptoms differ from woman to woman. I was told that my eggs do not grow to maturity, thus I don't ovulate. This means that I cannot have children naturally without assistance.
My gynaecologist then put me through medicated cycles to stimulate ovulation. I went through six unsuccessful cycles then, followed by another three the following year. There was still no baby. In my despair I confided in a girlfriend and took her advice to see a fertility specialist who put me on a very different course of medication. With his diagnosis, we went for a procedure called Superovulation that involved injections and monitoring of the egg growth. We were successful on our first try, three years after I first sought help. It was in our sixth year of marriage that we welcomed our first child, Ellery.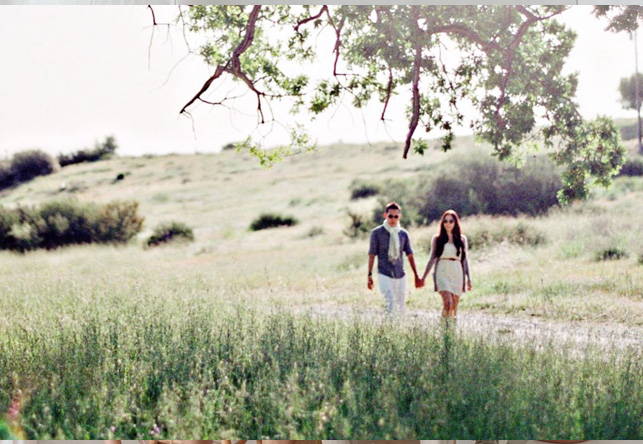 The Long Road Ahead
I didn't have peers around my age that were starting families yet, so I felt very lonely on my pregnancy journey. The nine failed medicated cycles took a toll on my mental as well as physical health and I wish there were more resources and support for women like me then. That's why I'm very passionate about supporting women through their fertility challenges.
The minute I got pregnant with Ellery I felt an overwhelming sense of joy! It was indescribable finally being able to see light at the end of the tunnel. I think God saw that I had 'suffered' enough trying to get pregnant and gave me a really great first pregnancy. Tt was really smooth and uneventful pregnancy journey with Ellery even during my labour that lasted only seven hours, with epidural of course! I think what I wasn't prepared for was after birth. Being a first time mum was definitely challenging on all fronts.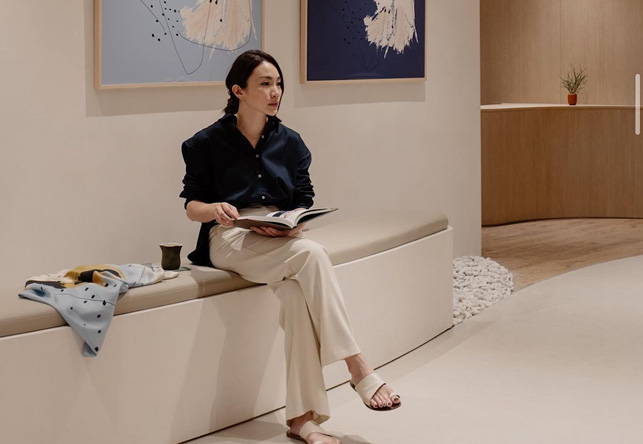 Pregnant, Work, Motherhood, Work
I remember still scrubbing the windows and getting my first store ready just before popping! It all came quite naturally because it's my other baby and I wanted to see it come to fruition before going off for maternity. I'm also very thankful to have a great team.
I think as mothers we tend to compartmentalise and forget the tough parts of our journey. But if I were to recall, the hardest parts were the first couple of months caring for my newborn while trying to adjust back to work life. I also remember pumping milk at the back of the car during one of my work trips and feeling miserable that my milk supply was dwindling.
Despite the challenges, motherhood has been the best experience of my life. I hope to be a good example to Ellery and pass on the value of hard work and kindness that my Mum has shown me.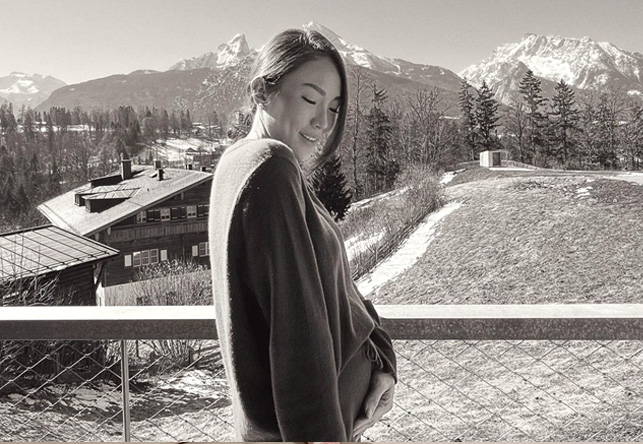 Second Time Around
I grew up with two sisters and they are the best present that my parents gave me. I've always hoped for a sibling for Ellery so it didn't matter that I had to go through the same (and even more) for the second child. I actually went through more when I was trying to get pregnant with number two.
Being successful with Superovulation previously, we went on the same protocol but failed twice, much to our disappointment. Our fertility specialist recommended In vitro fertilization (IVF) as the next step. What started out positively with 15 eggs retrieved quickly turned into another disappointment when only one made it to the blastocyst stage. I comforted myself that one was all I needed. True enough, we got pregnant but unfortunately, it ended in a miscarriage. Going through assisted reproductive technology to conceive is a delicate dance between hope and disappointment – it's a wild ride for sure.
Apart from the tiredness, this second time around has been great. I'm thankful that I'm enjoying the pregnancy, especially now that I'm in my second trimester.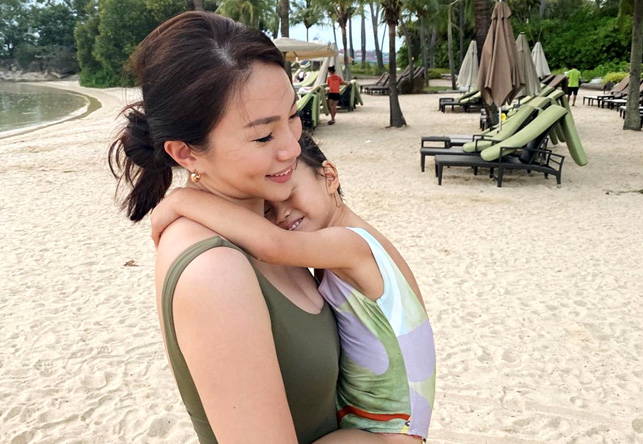 Motherhood And Me
I would like to think that I'm the best mum I can be to Ellery. I put in effort to prioritise family time whenever possible, to put my phone and work away, to be present, as I believe in quality time over quantity. In many ways I think my parenting style is similar to my mum's. She was also a working mother and I remember her to be very involved especially during weekends and holidays. I enjoyed the moments I had with my mum and I hope that's what my children get to experience too.
Motherhood to me means being a steward in shaping my children's lives and giving them the best shot at fulfilling their purpose.
My faith has been my biggest source of strength in this journey. I strongly believe that what is meant for you will find its way. It took me 10 years to finally build the family that I dreamed of. To some it may be considered arduous and long, but to me it's all in perfect timing.
The Motherhood Diaries is a collection of reflections, sharing and stories by mothers from different walks of life.