Posted on January 19 2022
"There are no handbooks for successful parenting through this chapter, perhaps we will be the ones to write them one day. We are all learning as we go."
In the first article of The Motherhood Diaries, Tjin Lee opens up about her emotional motherhood journey during these Covid times in a touching self-penned reflection.
Everyone's motherhood journey is different. We are all "first-time mothers" when our first child comes along, and nothing truly prepares us for motherhood. There was a further twist to parenting in the year 2020. We all became parents of children who are the first and only generation to grow up on the midst of a two-year global pandemic. There are no handbooks for successful parenting through this chapter, perhaps we will be the ones to write them one day. We are all learning as we go.
A New-Normal For Our Kids
Our children are the first in history to grow up with safe distancing, home-based learning, quarantine orders, lockdowns, circuit breakers, surgical masks, constant handwashing, hand sanitisers, trace-together tokens, 'don't touch that!', the playground is closed, we can't sit together, stand one metre apart, and no, we can't travel. It took more courage than you knew to get through all that.
Yet, through these challenges and disruptions, our children are also the first generation to grow up with parents who can work from home, replace office meetings with zoom calls, and save hours on commute. With work trips all cancelled, it left us with so much more family time.
In schools, exams were cancelled for lower primary kids. A teacher told us that kids can just do what they can, and they don't have to finish it all. Schools also started to focus on mental health for kids. They were allowed to feel their feelings and told it's okay to not feel okay. We all started to focus on self-love and mental health awareness. Perhaps these are the silver linings to come out of these extraordinary times. And they are great changes indeed.
A Ray Of Hope On The Horizon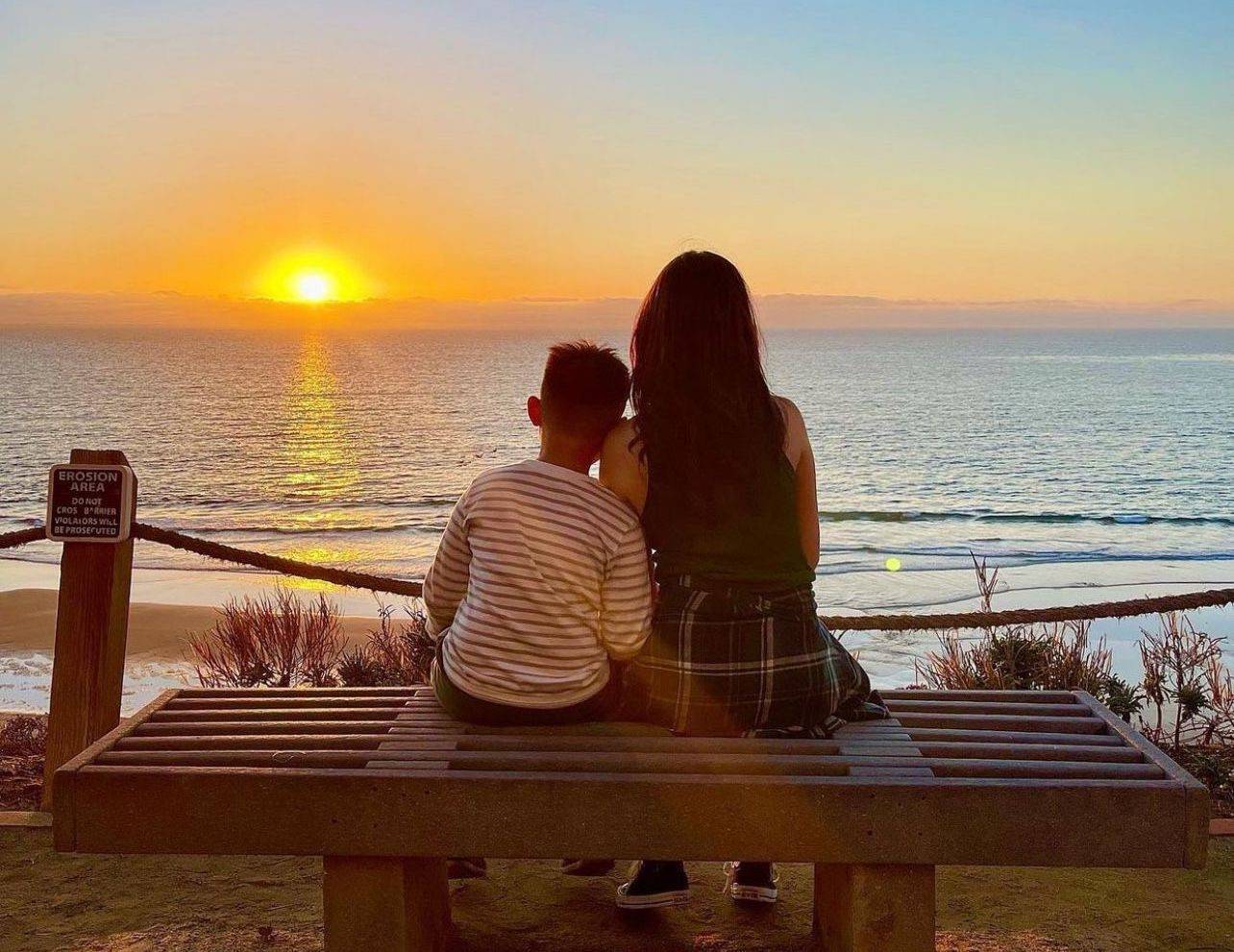 I am approaching 2022 with hope and optimism. We are allowed to rest and reset, to be open to new beginnings, to imagine a different, better tomorrow. I believe we are all at the cusp of a new dawn, where the first light has begun to crack through the darkness and daybreak is coming.
In this limbo we now find ourselves, the pleasure lies in seeking out the little joys, for ourselves and for our families. The thrill in my six-year-old when he saw the conveyer belt sushi was finally back. The pleasure in their faces when they find me home after school. The avid storytelling sessions in their room with hours of creative play. Perhaps there is also sweetness in the anticipation of a world soon to reopen, where our collective sadness will begin to fade, and I am noticing where the light streams in.
"This Too Shall Pass." – Tjin Lee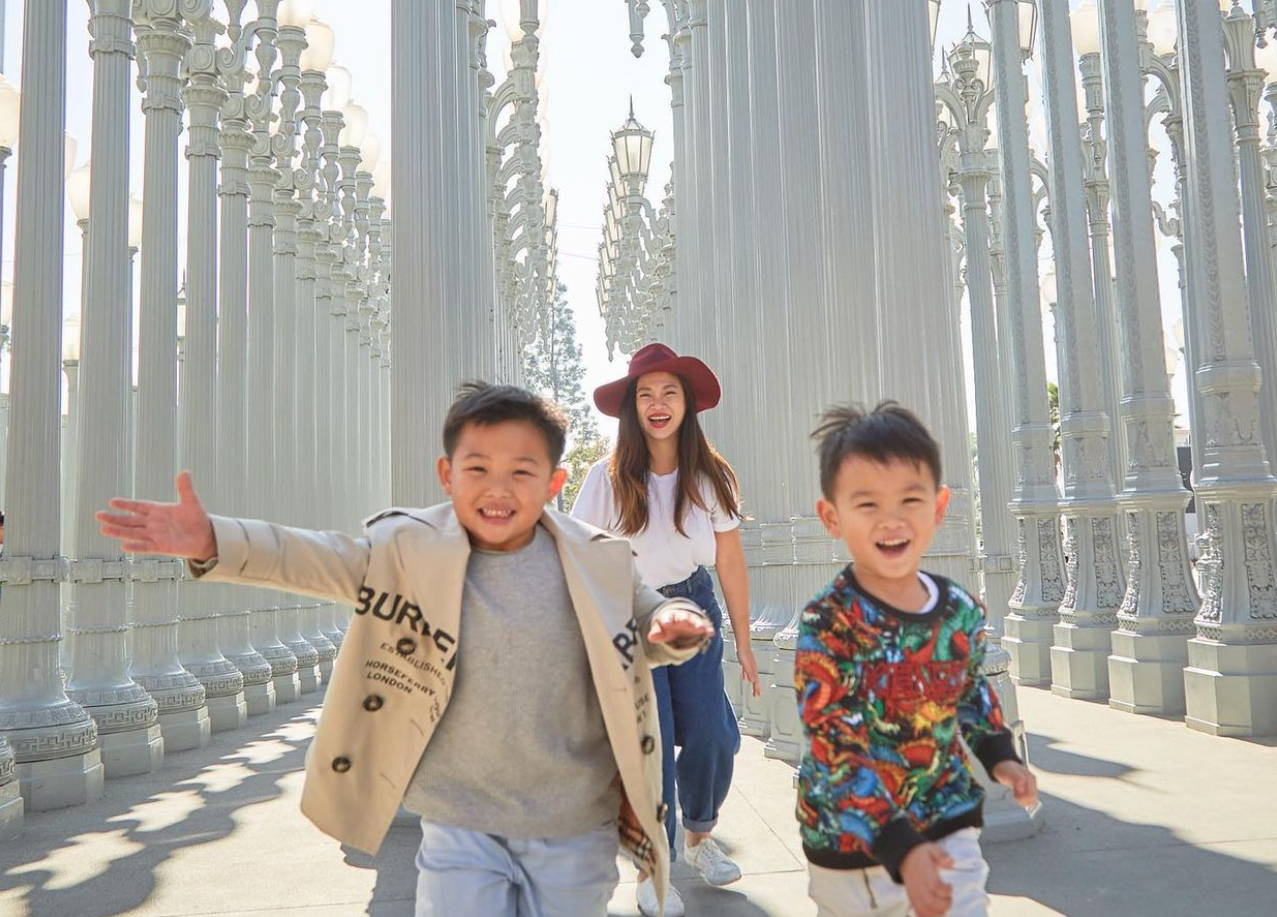 This pandemic will one day become a turned page in human history. While we may miss the way things used to be, or wonder how things may have been different, I know we have already made it through the forest, and over the mountain. Mothers have had a different journey from everyone else this pandemic. We didn't just get this far on our own. We carried them too.
With all your courage, grace, strength, and love, you carried them here. When you look back, you'll realise you were amazing.
There's a little hand in mine and an upturned face looking at me. His eyes are shining with hope, in the light of the new dawn. Joy is already here.
Let's celebrate how far we have all come. Hello 2022.
The Motherhood Diaries is a collection of reflections, sharing and stories by mothers from different walks of life.