Posted on April 12 2022
"The depression can be real. It's long over now, but the memories are as vivid as I reflect on them."
2 April is World Autism Awareness Day and in this series of Motherhood Diaries, professional musician and mum of three, Dawn Marie Toh, sheds light about her childhood, love for music, and motherhood journey with her youngest, Sidney, who is diagnosed with Global Developmental Delay.
Daddy's Girl
I come from a very typical, conservative, Asian family. I am an only child so it's natural that they had high expectations of me since there was no one else. My parents practically lived for me and my happiest moments with them was when we took family vacations together. The saddest moment I experienced with my parents was when I decided to divorce my first husband. My parents were so upset that they didn't speak to me for a long time.
I would describe my relationship with my parents as close, but we do not subscribe to the same values. I do not hanker after them to agree with or comprehend me. I live for myself. I am grateful for them and I care for them. That's enough for me.
As the saying goes, a dad is every girl's first true love and I would say that about daddy. He was the most patient and intelligent man I have ever met. He's a typical Chinese dad - strict, full of love and has lots of ideas. My dad taught me tenacity and discipline which has shaped me into what I am today, one that is full with resilience and discipline. I am a professional musician today. Dad would sit there for hours on end just to accompany me during my practise. Rain or shine, sick or well, he will be there. I am eternally grateful.
Music, My Life
I remember those days when my reward for good behaviour was that I could watch the "Popeye The Sailor Man" cartoon after I had finished my homework and music practise. During commercials, there was an advertisement that intrigued me with its melody. As a classical musician, you need to play precise notes off a music score. When I discovered that I could actually figure out the melody of that particular advertisement, it made me like music more, instantly. From then on, there was no turning back and till this day, I love it.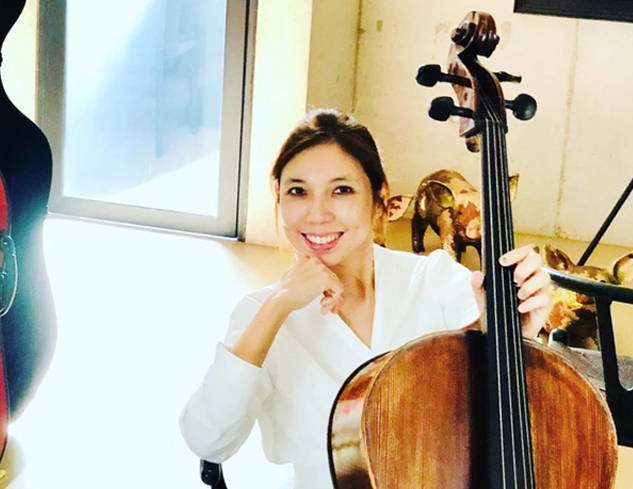 Maternal Me
Honestly, being a mum of three, I still don't feel very maternal but my outlook in life is consistent. I have always believed in doing my best with or without kids. I've to manage my time better now and priorities have changed. Children come first. My work has always been flexible, thankfully, so I'm grateful.
Sidney, my youngest, and Nicolette (Nikki), my eldest, are 13 years apart so there's a huge difference in my pregnancy journey. I was 25 when I had Nikki. I was young, energetic and played cello till the last day of my pregnancy before I popped. Easy!
I breast fed all my three kids until they were three years old. Most of the time Sidney was clinging onto me in my sarong. We noticed that he was incredibly sweet boy who hardly threw any tantrums. He loved playing with toys as most babies would, but he took a keen interest in water at a very young age and started swimming at 15 months.
Journeying With Sidney
Sidney's journey was tough. I was always tired and unwell. I have always been energetic so it really frustrated me that I couldn't function as my usual bubbly self. I even told my ex-husband that I didn't want Sidney anymore during my first trimester. The depression can be real. It's long over now, but the memories are as vivid as I reflect on them.
Sidney attended nursery at My Prep School from three years old . At the end of Kindergarten One, his very kind and dedicated teacher told us that he wasn't able to keep up with the usual counting for Math as compared to his peers. We contemplated what to do – should we let it be as it has been said that boys are take a longer time to catch up or do we send him to the doctor to be assessed. We finally decided on the latter.
We had no idea what assessment meant. It started with sending him to a paediatric neurologist to have an X-ray. Associate Professor Ong Hian Tat from National University Hospital showed us the scan and explained that in Sidney's brain, one of the "wires" was significantly shorter and did not connect with the rest like how it should be. Why was that the case? It could be due to our decision to have Sidney when I was older; I was 38 then.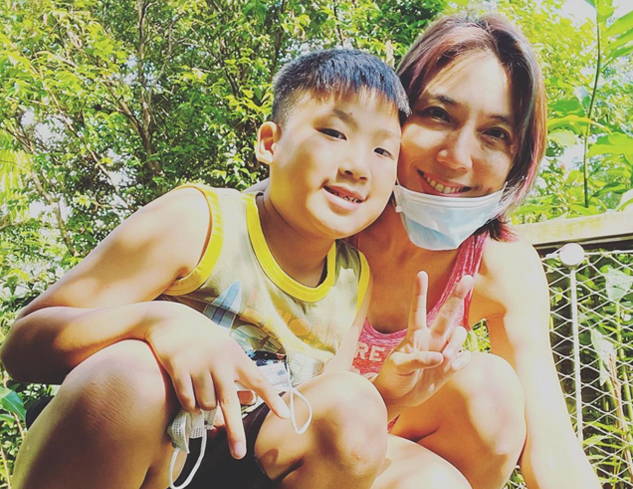 I could sense my husband's slight disappointment or maybe I was wrong. But I would say that the minute we found out, we were flabbergasted. As we were completely new to this, we didn't know how to react or what to do. Associate Professor Ong was very logical and matter of fact. Perhaps at that very moment we needed more than that. We needed someone to advise us on our next steps.
What is Global Developmental Delay? In layman's terms, it is basically a delay in a child's growth so for example, they might be eight years old, but think like a six or seven year old. Autism can be diagnosed in addition to Global Developmental Delay when a child has difficulty in developing social and communication skills.
We started speaking to everyone we knew about how we could help Sidney. We started with speech and occupational therapy. He also attended the Early Intervention Programme For Infants And Children (Eipic) programme for two years. It became very busy as I had to ferry him to and from sessions. I found that I had to sacrifice many appointments with friends, all over again.
Sidney is eight years old today and has improved leaps and bounds. He is full of questions like your usual inquisitive eight-year-old and I find myself struggling sometimes especially during the rampant Covid days when he was home most of the time. He currently attends Metta School, which caters to children with special needs. We chose it because we felt he would be in a safer environment.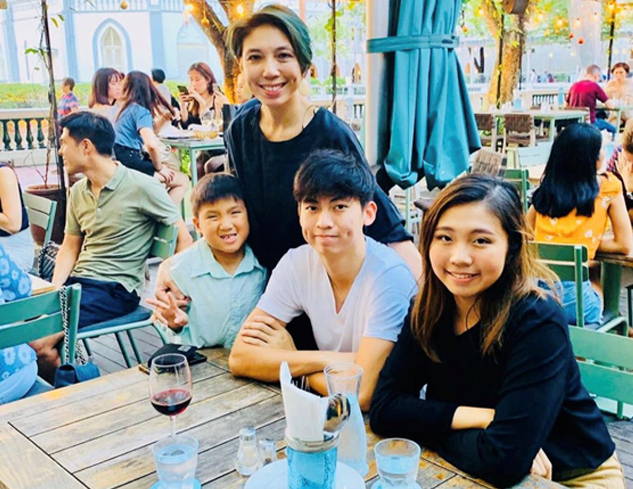 Socially I am not worried about Sidney as he makes friends readily and likes to talk. Future employment is one of the reasons why we chose Metta. He will be there for 10 years and the school will open up employment opportunities for their own alumni. That's one possibility. Otherwise , we will actively keep looking and see how we can secure a job that's safe for him. In the meantime, we are doing our best to educate him about finance and teach him well so that he can handle and manage himself in the future .
Giving Back To Society
Prior to knowing about Sidney's condition, I have been organising the annual Music Gives Back charity concert series whereby I look into a different charity beneficiary each year so that we can raise money for them through music . The only way to support special needs kids as a society is awareness and only with awareness can people understand. That's exactly the message I want to impart through my concerts. What these children need are friends and people to talk to them. In more severe cases, they can be ostracised so in the end, they are still alone.
To all mums out there with special needs children, be open and willing to seek help and support. In today's climate, there is nothing taboo or derogatory about these conditions. There's still lots to be done when it comes to supporting these children, but we are gradually moving towards a more inclusive society, so speak up. We are all here to help.
The Motherhood Diaries is a collection of reflections, sharing and stories by mothers from different walks of life.