Posted on July 25 2022
Racial Harmony Day is commemorated every year on 21 July through activities in school.
Every 21 July, schools and public sectors across Singapore commemorate Racial Harmony Day. We celebrate our history of being a multi-cultural society. Why is it vital to teach our children to treat all people equally? In a world beyond our little red dot, racial wounds and divisions run deeper than we, let alone our little ones, can fathom. An integral part of educating our kids is to instil in them that everyone is born equal, so regardless of any difference in race, skin colour, culture, everyone must be treated the same. Children learn heaps by watching us parents, express negative stereotypes or if we are being treated poorly because of our colour or culture. As we consider guiding our kids in paths of racial harmony, we also might need to examine our own hearts.
The roots of commemorating Racial Harmony Day trace back to the communal riots of 1964 where clashes between the Malays and Chinese erupted. This race riots not only highlighted the volatile issue of racial differences, but also stand at the heart of our harmony narrative. Since then, we've established ourselves as a multiracial, multicultural society celebrating people of different race and cultures.
Blurring and ultimately eliminating racial lines begin with our kids and that's why it's so crucial that educational institutions instil racial diversity through a myriad of activities, cultural elements and reflections on our nation's past. So what else can we as parents do? Here are five simple ideas on how to embrace and develop racial harmony through at-home activities and family outings.
Try Food From Different Cultures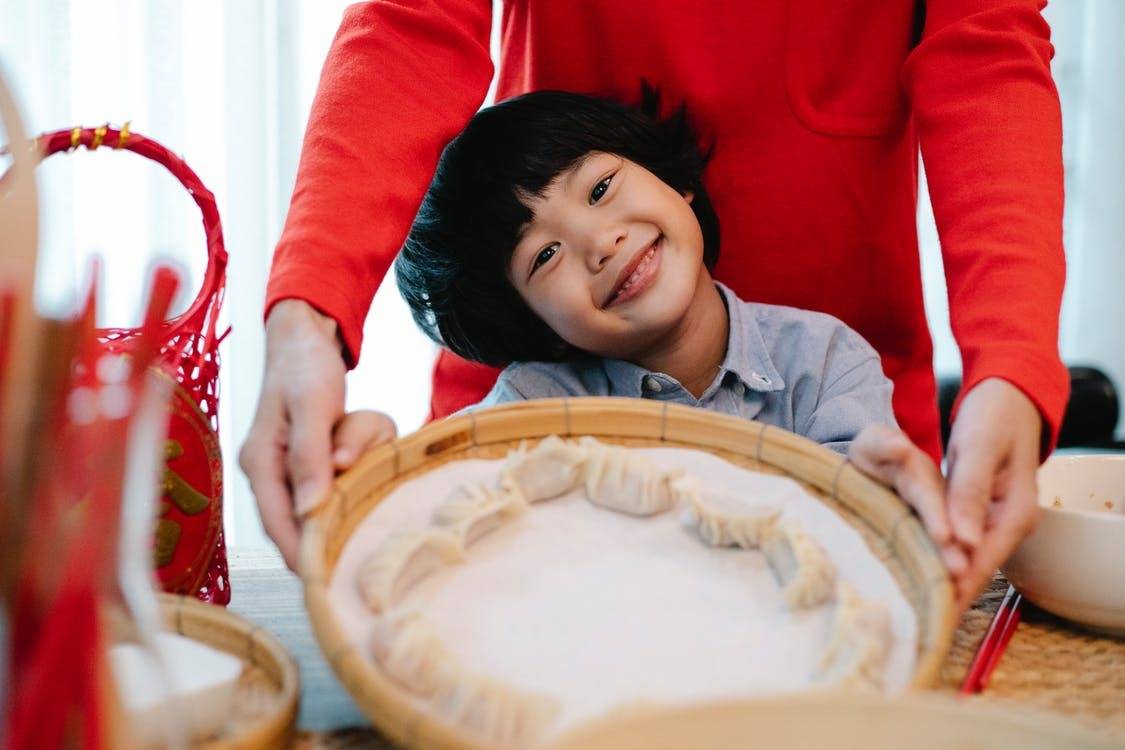 Cooking with your little one is a great way to let them try out food from different cultures. Extend the activity further by tracing the origin of the dish!
Singapore being a foodie nation makes it easy to introduce and explore different cultures through food with your children. How can you do so? You can start by researching on a dish to cook up with your kids. As well, you can gather up a group of friends and set up a potluck session where each one prepares a variety of cuisine. Additionally you can also ask a neighbour to teach you how to make a dish from their culture. What's key for these activities is that there must be an explanation of the history behind the various dishes unique to each racial group so that kids can easily learn.
Learn Greetings In Different Languages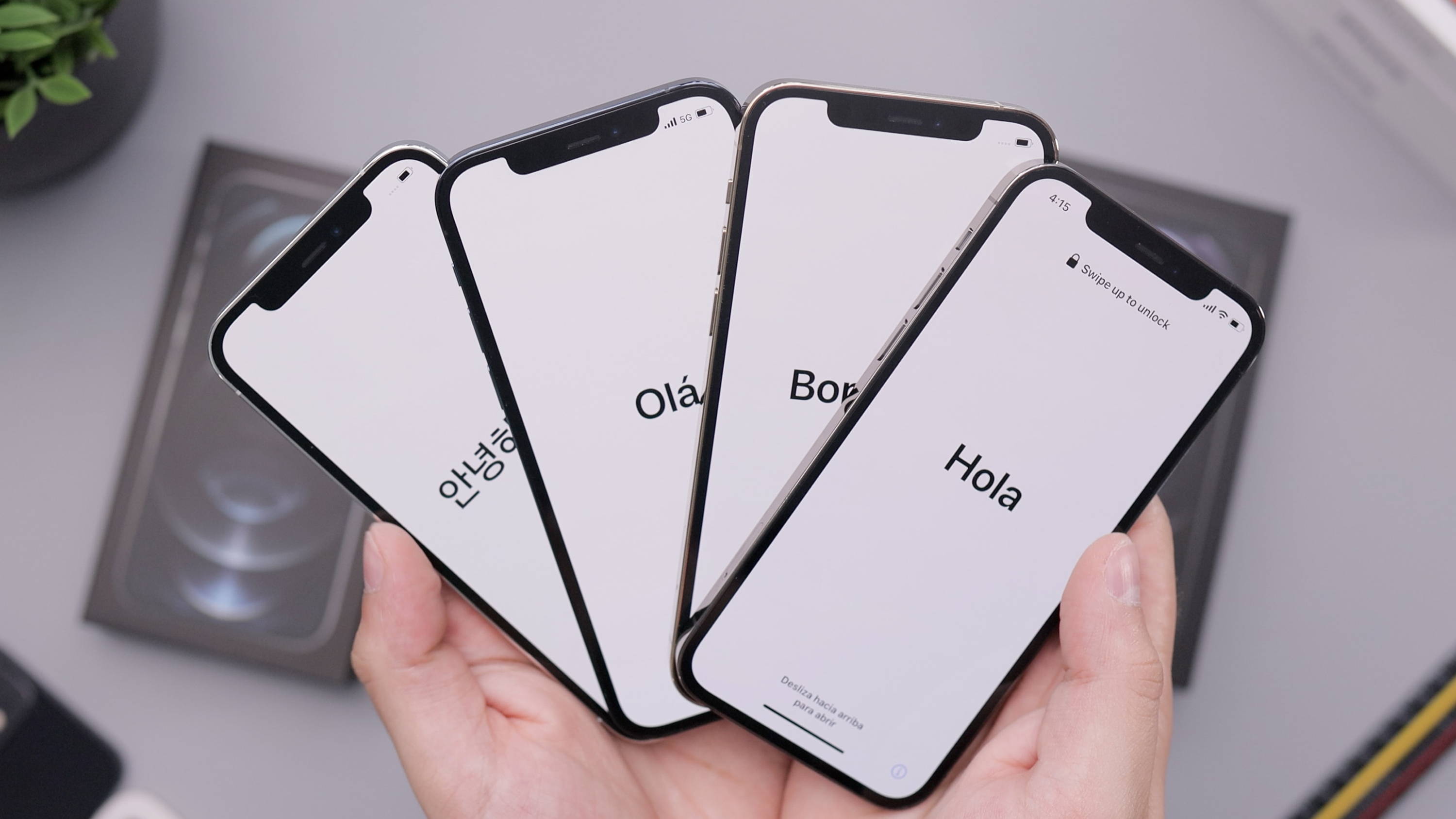 Learning greetings in different languages is a fun way to introduce your kids to the various cultures and ethnic groups around the world.
Another great activity to teach your kids about racial harmony is by teaching them greetings in different languages. This is a wonderful way to break the ice with strangers from another ethnic group. You can also use this as an opportunity to learn and bond with your child! Start with common greetings like "Hello", "How are you?", "Good morning/afternoon/evening". As well, you can have your kids practise with your neighbours, hawker stall owners or even bus captains. Aside from breaking the language barrier, you can also bring a smile to someone's face with this little gesture.
Plan A Day Out To The Various Heritage Centres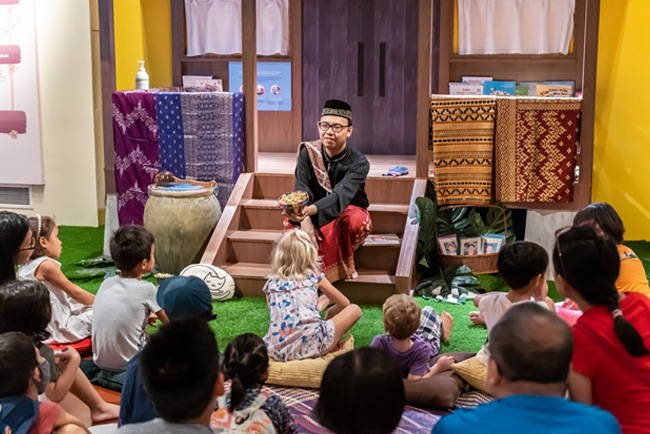 Intriguing storytelling sessions reveal much about the Malay culture.
Plan a fun day out with the kids at these various heritage centres that have introduced a range of activities to commemorate Racial Harmony Day. The Indian Heritage Centre has introduced free drop-in activities like a workshop on the etiquette of eating a traditional Tamil vegetarian meal by hand!
On July 23 and 24, head one down to the Malay Heritage Centre where kids can try their hand at block printing on notebooks or join the storytelling session of Kain Songket Ibu (Mother's Songket). What's more, you can also catch cultural performances and cooking demonstrations! More information here.
At Sun Yat Sen Nanyang Memorial Hall on July 30 and 31, you can learn about traditional musical instruments such as the oud, Indian bamboo flute and the dizi plus a whole host of other activities. Visit here for more information.
Incorporate Racial Harmony Themes In Storytime (for younger kids)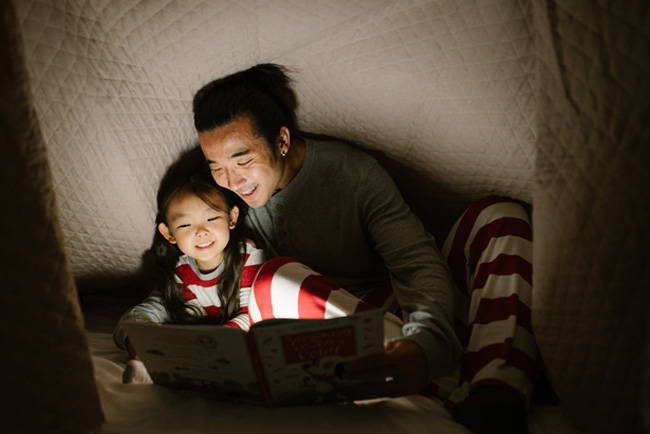 Reading with your child at bedtime is a good way to incorporate some teachable moments about racial and cultural diversity.
Storytime is the perfect opportunity to incorporate a lesson on racial harmony especially if you've got younger kids. A good book to start teaching your little one about respecting differences is Is That Rainbowsaurus So Different From Us. It's part of a four-book series written by Emily Lim and illustrated by Jade Fang. The book was commissioned by the Ministry of Social and Family Development, in conjunction with the United Nations Convention on the Rights of the Child. The story features Libby the Rainbowsaurus who moves into a new neighbourhood. The Blusauruses avoid Libby as they have never seen anyone like her before. So is Libby really so different from them? This book is more suitable for younger kids, but scout around and you'll find more age-appropriate books that can teach your children about racial harmony.
Another good book is the Kids On Earth: Children's Documentary Series Exploring Global Cultures and The Natural World. In this one-of-a-kind kids' documentary series, local kids are your tour guides as two children from each country take you on an unforgettable guided tour of their home countries. This series is suitable for kids ages six and up. More resources here.
Watch Documentaries And Foreign Films
Other than learning greetings in different languages, visual resources are also very useful tools to teach your kids about racial harmony. Choose a foreign film for your weekly movie night or just plan an impromptu movie outing to watch a foreign film. Of course, not all films are appropriate for kids so you've got to research on age-appropriate ones. Kid World Citizen lists the best movies for kids from around the world here! In addition, you can visit Roots SG's YouTube Channel for videos and short films that tell stories about our community. There are also documentaries about different cultures in our society as well as those from around the world.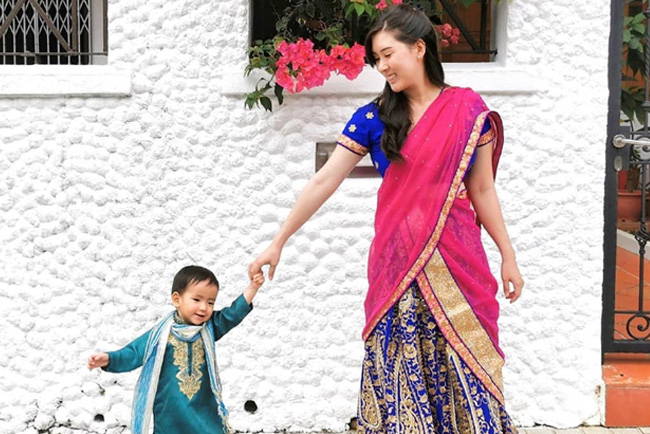 Through simple acts, we can teach our children about other cultures and heritage.
Racial harmony begins at home and we are role models for our kids. Showing and teaching them how to be considerate and interested in other heritages can begin with simple acts like learning to greet your neighbour is their mother tongue. Teaching kids that it's perfectly alright to ask questions is an encouraging way to begin open conversations about other cultures and heritage. Rather than stigmatising questions, you can teach and model how to ask questions in a sensitive and appropriate way.
Photo Credits: @parkcolonialsg, Angela Roma, Daniel Romero, Malay Heritage Centre, RODNAE Productions, @melissatjahaja