Posted on November 22 2022
Non-verbal cues are sometimes overlooked and before you know it, intimacy in the bedroom becomes non-existent.
We all know that stress as well as being physically or emotionally exhausted from the pressures of life, like work, kids, caring for an elderly loved one, or a thousand other responsibilities, can take a toll on our relationships. More often than not, these manifest in the bedroom resulting in escalating intimacy issues and physical connection between couples. While some signs that things might be cooling off in the marital boudoir might be obvious, other non-verbal ones stealthily creep in on you. Here are the red flags signalling it's time to have a heart-to-heart talk with your partner and ways you can ignite the spark again in the bedroom.
What are the silent signs of bedroom intimacy issues?
You're often frustrated (more so in your head) with your partner in bed.
Any little thing sets you off, especially when you're alone with your partner in bed, for reasons that might be unknown to the both of you, you feel overtly frustrated. Everything feels wrong and you can't seem to verbally express what they are. You just feel dissatisfied of the way he wooed you into the act, touches you, and attempts to excite you. Such feeling of frustration is a clear signal that there's more that meets the eye. Having an emotional connection with our partner is just as important as physical connection.
You drift off during the intimate act.
Your body is present, but your spirit has wandered off on its own journey. When engaging in the physical act, you realise that you're just going with the flow and your mind drifts off to the many things that you need to do. This is a clear sign that it's time for that heart to heart talk with your partner before finding ways to ignite that spark once again.
You avoid eye contact during intimate moments.
No eye contact often indicates a festering relationship issue that must be resolved at the earliest opportunity. With eye contact comes an unspoken connection with your partner and in the most intimate moments, you'd want to have that particular connection. If you're avoiding each other throughout and just engaging in the act, then something has to be done.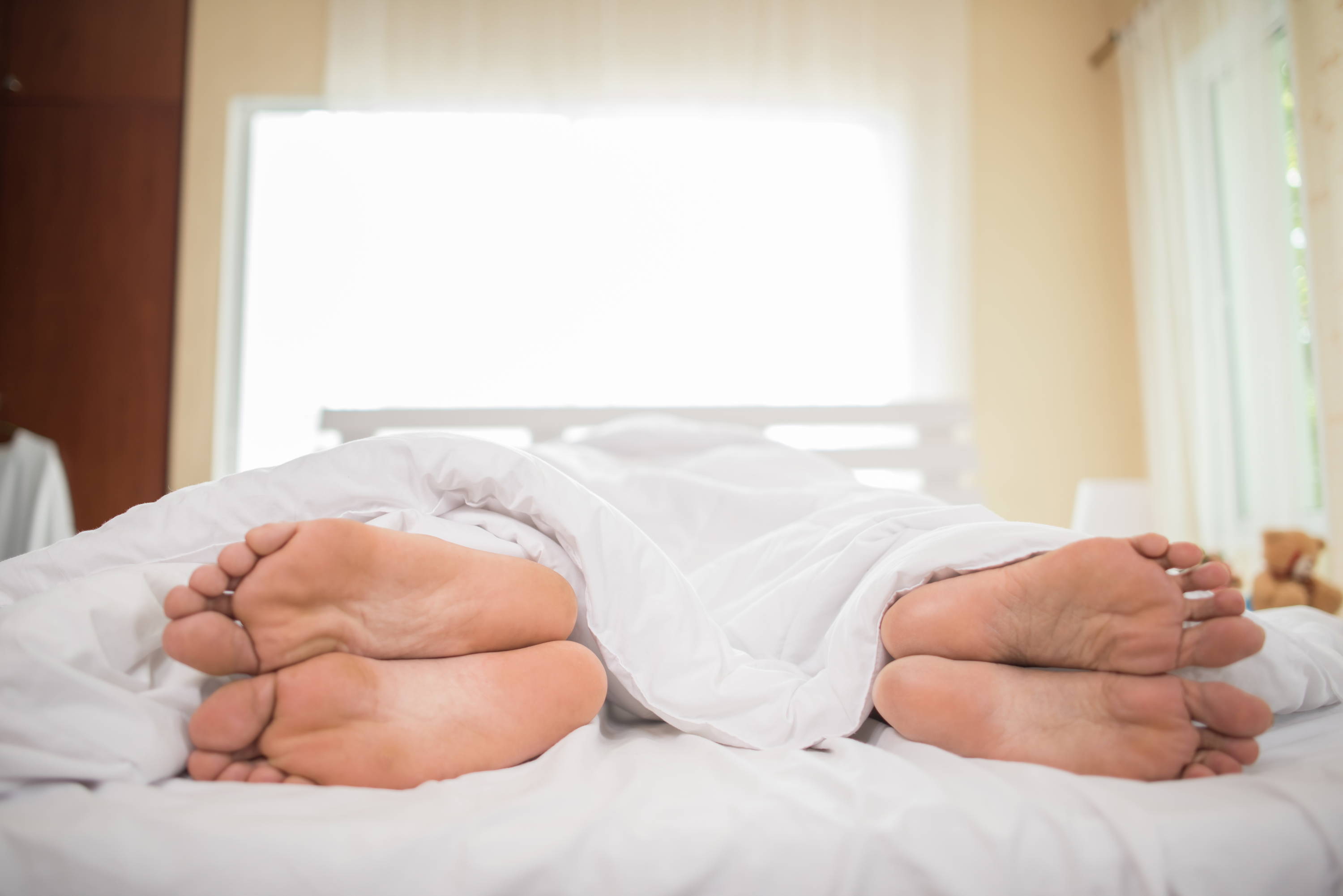 The rift between you and your partner widens when you don't feel the physical connectedness.
You feel obligated to engage in the sexual act.
You know that being physically intimate with your partner is part and parcel of a marriage. It forges your couple bond and connectedness to one another. It's when you become one. However, if you're only jumping into the sack with your partner because you know it's a 'must-do' then it's a clear red flag.
You turn your partner down, often (or the other way around).
If you come on to your partner or vice versa and get turn down, often, with reasons being tiredness, not in the mood, then it's time to talk. That being said, it's crucial to be sensitive to your partner's schedule and energy level when you're initiating physical intimacy. If your partner has just got back from work and it's just seconds after you've put the kids to bed, then maybe it's not the opportune moment to try and get it on.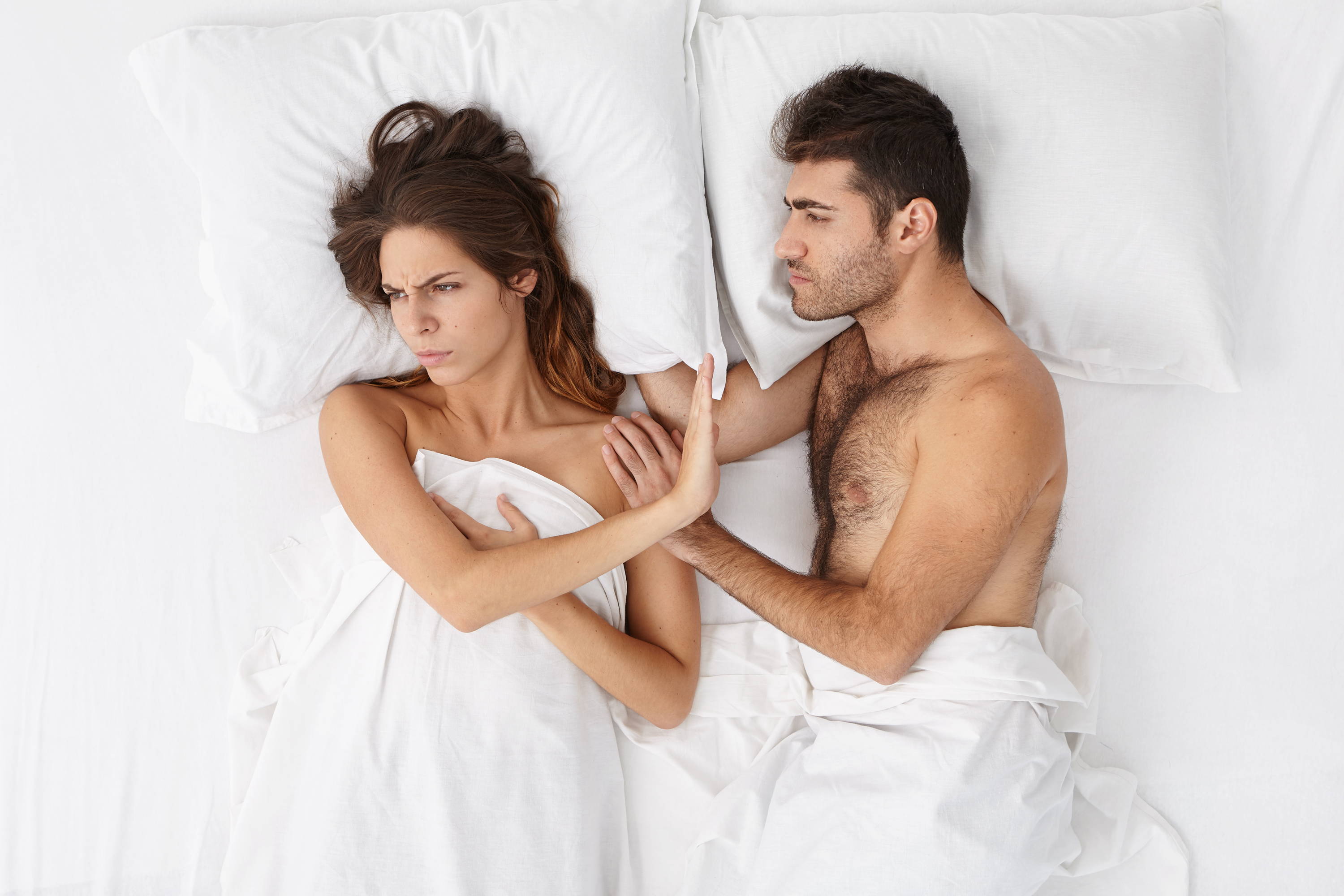 If you catch yourself turning down your partner's advances or vice versa, then take a step back to find out why this is so.
Your frequently of sex and intimacy is dwindling.
Way back when it used to be when the kids were all in bed and at almost every opportune moment, both of you make time to be intimate with each other. But now, you'd be lucky if it were once or twice a week month. Yes, mamas, your career and kids are important. However making time for your partner is too. When bedroom romps are gradually becoming non-existent, then you know that something's got to give (and we don't mean your relationship).
You do not engage in kissing at all.
Why the need for kissing? Just the physical bedroom act will suffice right? Definitely no. Kissing is part of the whole act of intimacy and sometimes it's what initiates the physical act in the bedroom. We all need to connect physically with our partner through various forms – a hug, a kiss, a squeeze, a tease – these are all important both in and out of the bedroom. It's what bonds a couple together so if you or your partner has lost this desire of touch, then something is up.
How can you ignite the spark back into your bedroom?
Bring on the toys.
Sometimes switching things up in the bedroom is all that you need to bring back a flicker or more. Start by exploring the use of sensual toys. Bring out the old ones if any or shop for them together as this can effectively set the scene and build up the anticipation in the bedroom.
Couple vibrators are gaining in popularity like the Tiani™️3 Massager from LELO, which enhances sexual sensations for both you and your partner. How does it work? One arm vibrates powerfully inside you and the other massages your clitoris, all while transmitting the pleasure the whole way along his length while you make love. This means it's teasing and pleasuring you both during lovemaking for new heights of intimate intensity.
Ready to be even more adventurous? Why not try out Smile Makers' clitoral suction vibrator? The Poet is not your ordinary stimulator product. This powerful suction toy features a dynamic air pulsation technology that recreates the sensations of intense oral sex. It offers three mouths of different sizes to fit your anatomy for a passionate kiss on the clitoris.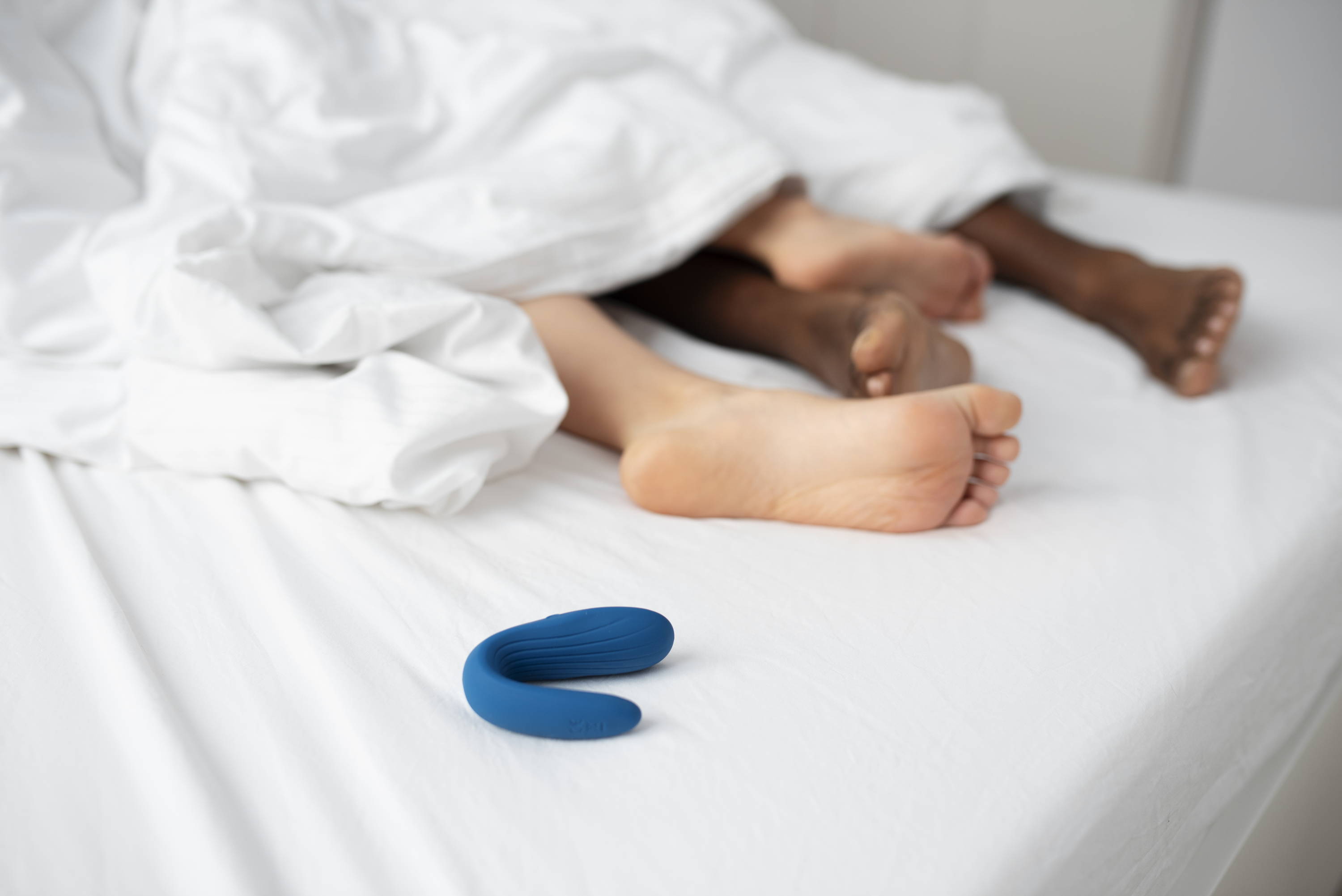 Sometimes all you need is a little help from a sensual toy to bring that spark back into your bedroom.
Time to schedule regular date nights.
Start simple. Once a month schedule a simple meal with your partner and if schedule permits, increase it to once a week. Book up your favourite restaurant that you used to patronise before kids or try out a new venue that you both have always wanted to try? A date night with just heart-to-heart conversations is a great way to lead up to the bedroom scene and bring back that spark once again.
Explore role play.
Aside from sex toys, you and your partner can also try out props and experiment with role-play. The intimate wellness boxes specially curated by ZaZaZu can help you live out your wildest fantasies. Items in the boxes include vibrators, masks, sashes, and even a candle to set the stage. Dream away!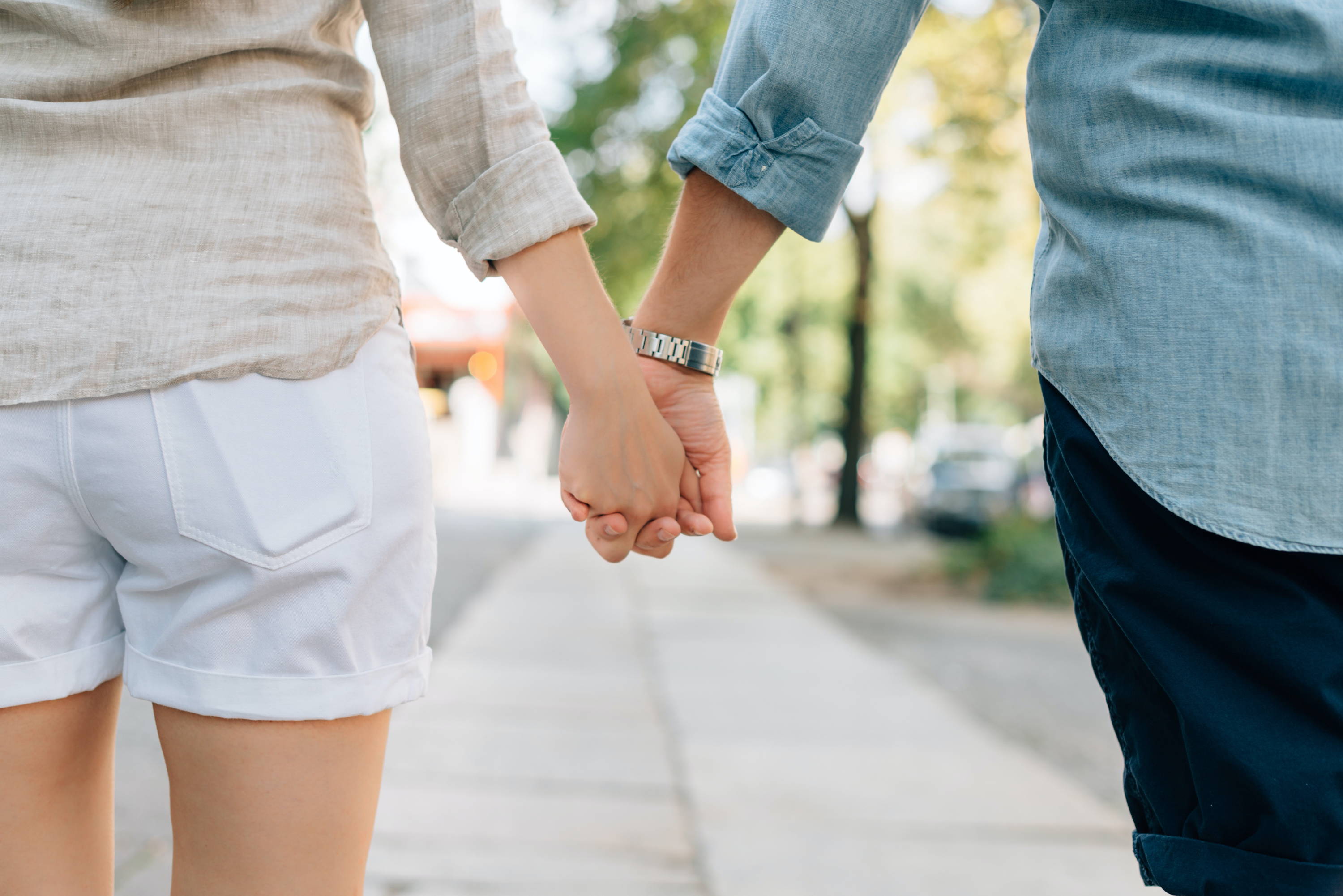 Small gestures like holding hands and going on a simple date with your partner help to rekindle the romance in your relationship.
After all that's being said, having the above non-verbal signs in the bedroom may not necessarily be a bad thing! Perhaps it forces you and your partner to take stock of your relationship once in a while. Of course, if these signs persist then you've got to take more active steps to resolve them. Having an intimate relationship with your partner both in and out of the bedroom takes effort and self-awareness. Start looking out for these silent signs and nip them at the bud the minute they appear. In any case, communication with your partner is key. You can also seek help from professionals like Dr Angela Tan, an Intimacy Coach, who helps couples bring back the va-va-room not only in the bedroom, but in their relationship.