Posted on October 30 2020
Flying overseas on urgent business or researching for future trips? Here's a guide to pumping overseas and bringing back your breast milk safely. Always let the agent at the check-in counter know that you're bringing a breast pump or breast milk to quickly sort out any problems that might arise.
Travelling for urgent business during this time, or planning for a trip without your baby in the future - when it's safe? Here are a few tips and a packing list to help you when pumping overseas and bringing all your liquid gold safely back home.
Essentials You'll Need to Pack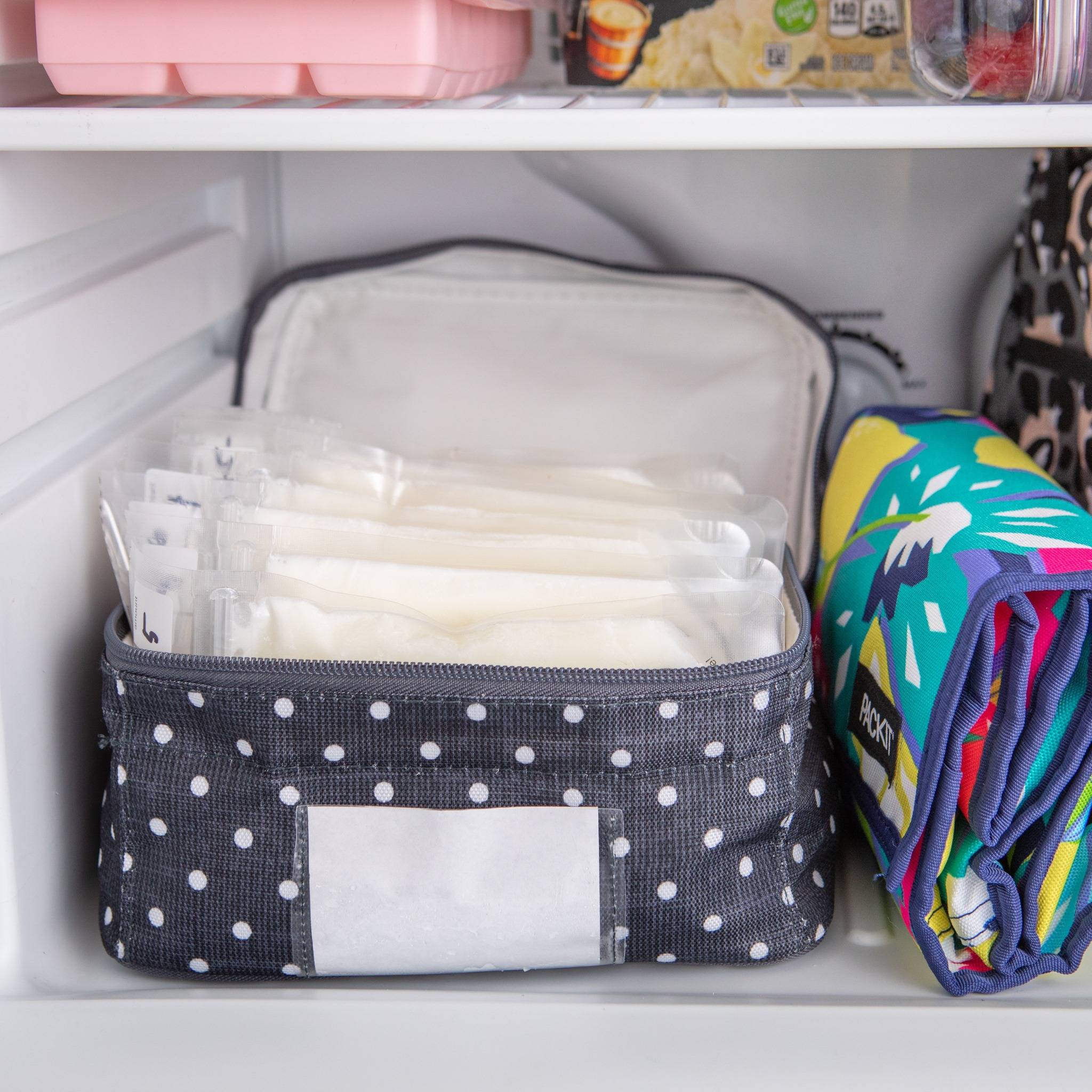 Aside from packing your breast pump(s), other essentials include a cooler like this Packit one, and breast milk storage bags.
Breast Pump
To start off, you'll need your breast pump(s). Of all the electric breast pumps available, one of the quieter options may be the Medela Freestyle Flex. Bring along a manual breast pump as well - these are lightweight and very discreet so you can catch letdowns while you pump on one side or for quieter expressing. Options include the Haakaa, Haakaa Gen 3 and Naturebond. Bring along all the breast pump accessories for your electric options, and depending on your itinerary, you may want to bring along spares so you don't have to keep washing your pump and its parts.
Charging the Pump
Of course, you don't want to forget the breast pump adapter so you can pump when you have access to an electrical outlet - do bring along a travel adapter as well. For additional pumping sessions on the go, pack along a car power adapter, a portable charger and loads of batteries. However, this also depends on the model of your breast pump, the Freestyle Flex, Hegen Electric Double Pump, and Pigeon GoMini all have USB ports, so there's no need to tote along the AAA or AA batteries.
Storing and Freezing the Milk
Essentials for storing your milk include bottles, or storage bags, such as these from Tommee Tippee, Avent, Pigeon and Cherub Baby. All these options, however, are larger than 100ml, so these are better suited for checking in your luggage. For 100ml options, try brands like Autumnz or Nature Love Mere. Alternatively, you can pack them in Hegen storage containers, which are stackable to save more space in your luggage. Other items you'll need are ice or freezer packs, Ziploc bags and a cooler. Some coolers you can bring along include the Packit Freezable Breastmilk & Formula Cooler, the Packit Lunch Hampton Cooler, or the Fridge-To-Go Victoria SB Cooler Bag. All these are freezable and do not need additional ice packs and can chill your milk for hours after you've frozen the bags overnight.
For Yourself
For pumping, do pack your nursing-friendly tops, a nursing cover, as well as a hands-free pumping bra. You may also need to pack along some breast shields and galactogogues to boost your milk supply. Also, bring along a permanent marker to mark each bag.
Cleaning Accessories
Depending on the pump that you're using, bring along quick clean wipes. More cleaning items include disinfecting bags that you can use in the microwave, tissues for random spills and general cleaning up and sterilising tablets. Do check the care instructions for your pump and parts to see if the sterilising tablets are recommended.
Miscellaneous
Do bring along packing tape to seal your cooler bag and prevent leaks. If you are bringing along dry ice, don't seal it completely so that the carbon dioxide can be released. Have a letter from your OB-GYN at the ready, detailing that you're a lactating mother and you need your breast pump and accessories with you. Other important documents to prove this include a copy of the TSA guidelines, and a photocopy of your baby's birth certificate. If possible, have these documents translated in the language of the country you're going to, just to make the security process a little easier.
Pumping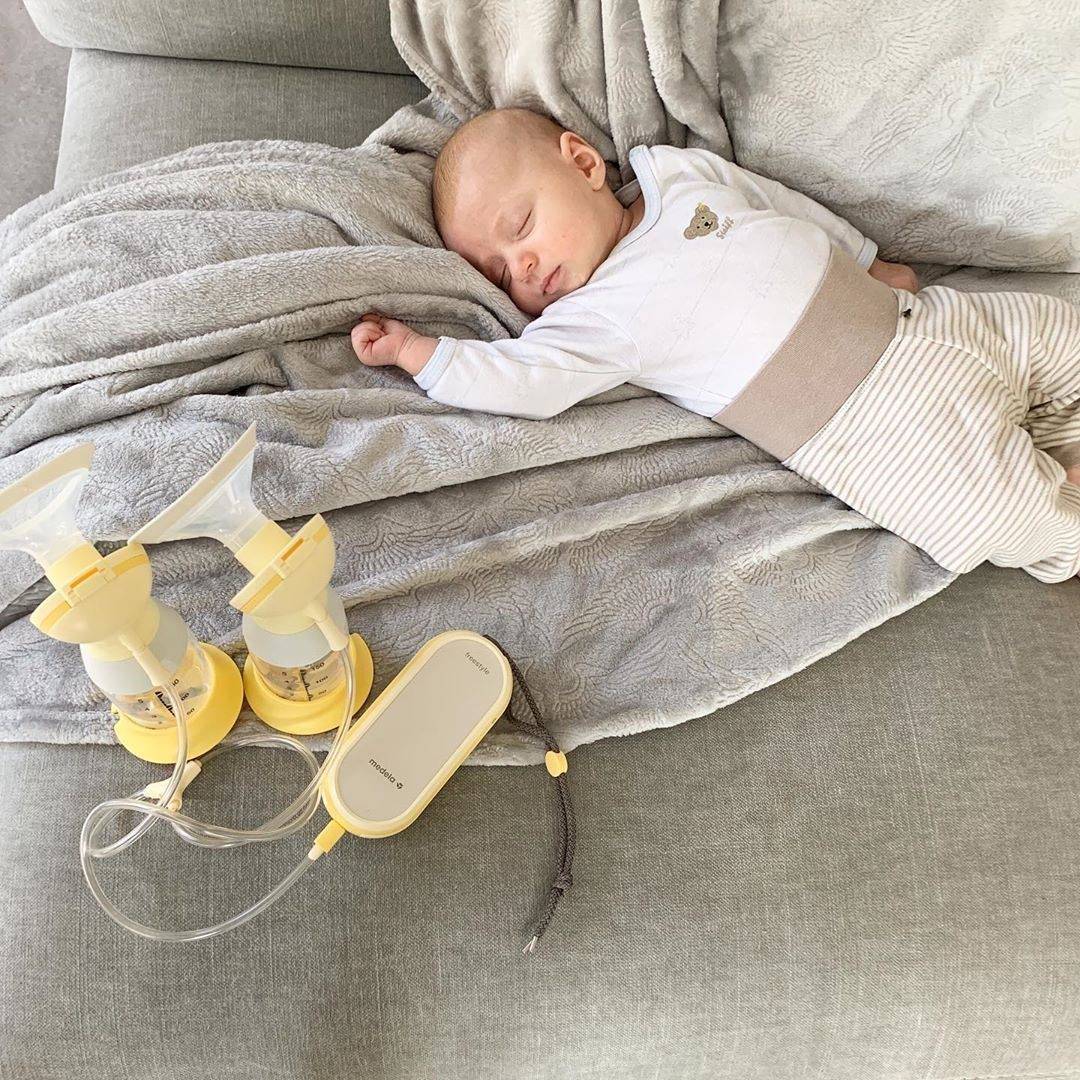 Your breast pump can be brought on the plane, subject to some inspection at security checkpoints - get a quieter one like the Freestyle Flex to pump discreetly onboard the plane.
Bringing Your Breast Pump Onboard
While you can bring your breast pump onboard the plane, do prepare yourself in advance for some hassle. Hence, we suggest bringing along a letter from your OB-GYN or paediatrician that should state the reason for carrying a breast pump with you. Other essentials include a photocopy of your baby's birth certificate, as well as your baby's pictures, and a copy of the TSA guidelines for bringing along your breast pump.
Try to head off any potential difficulties by letting your check-in counter know you're bringing a breast pump to use on your travels, so they can sort out any issues beforehand. When going through security checks, take out the pump and put it in a tray as you would your gadgets. As an additional precaution, you may want to email or contact your airline on whether your specific breast pump can be brought onboard. Definitely print out this correspondence and have it handy.
Pumping Locations
By far the best place to pump is in your hotel room, but you may not always have the luxury to run back to your hotel to pump. Other good options include nursing rooms, whether in offices, airports or shopping malls, or when riding in a car. If you have to pump while flying, try asking to get upgraded to Business Class for more privacy, or failing which, an empty seat in Business Class for the duration you'd need to pump. Alternatively, try the business class lounge - if you can get the upgrade - or a window seat. Don't worry too much about the sound of your breast pump while on the plane - most passengers will be using their earphones or headphones anyway.
When travelling by car, definitely remember to bring your cooler back and a car adapter, so you can easily pump and then store your expressed milk in the cooler once done. If you're bringing gel packs, do freeze them in advance. For trains, do check if there are electric outlets on the train and if they're available for passengers, and if you can use your pump with them. Additionally, you can try pumping on the train, sitting at the window seat. Otherwise, before you board the train, ask the train station's customer service for early boarding and assistance, and you can pump at lactation rooms or pods before heading onto the train.
Cleaning Your Breast Pump Parts
If you're pumping on-the-go, use the Medela Quick Clean Wipes to clean the bottles, adapters, covers and shields. Wipe down and air dry for 15 minutes, but do rinse it with water before using if you see any soapy residue. In the hotel, you can sterilise the pump accessories with the Medela Microwave Disinfecting Bags in a microwave. You should be able to find these in hotel rooms and restaurants, service apartment rooms and offices. Next, put all your parts into the bags, and pop these into the microwave for two minutes on high heat to sterilise everything. Another more convenient option is to rinse all the parts with boiled water poured into the sink. Every hotel should have an electric kettle in your room for you to do this.
Your Expressed Milk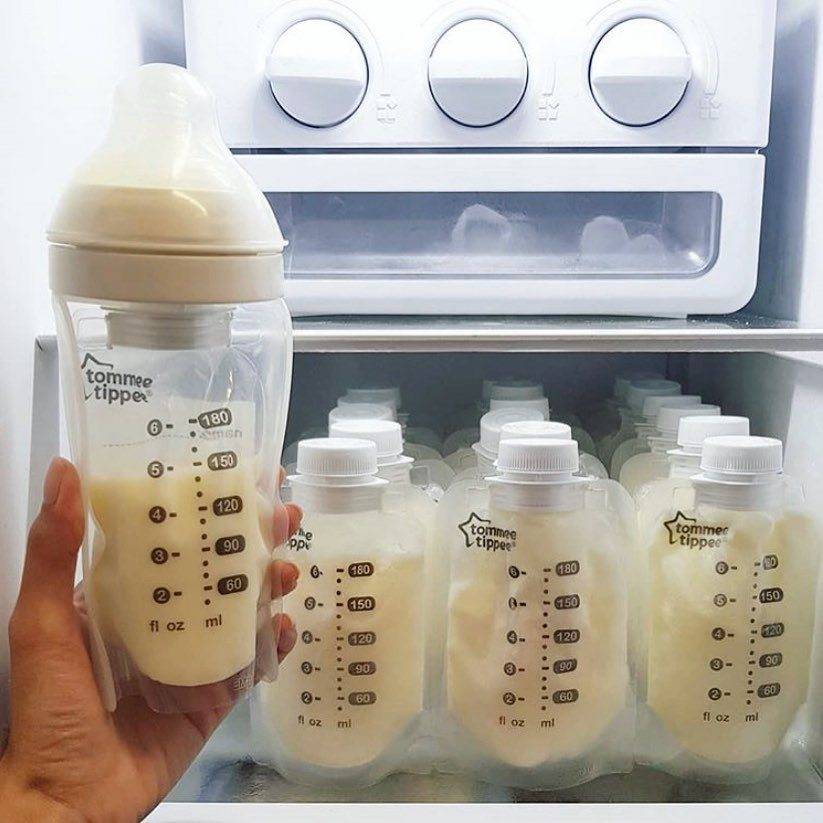 After expressing your milk, freeze your milk storage bags in the hotel or apartment's freezer.
Storage
While an infinitely easier option would be to pump and dump if you just wanted to maintain your supply, some mums choose to bring back all the liquid gold they've expressed. Call ahead to your hotel or accommodation to check if they have a freezer - most hotels with kitchens should have one - to store your bags of frozen milk. You can then make a few trips to the freezer to store your breastmilk, depending on the duration of your stay. Additionally, none of the breast milk should be thawed until your little one can consume this within 24 hours, hence you'll need to keep these consistently frozen.
Shipping
Carry-On Options
Depending on how long you've been away, you have a few options for bringing all your breast milk back. First, you can bring up to 1,000ml of expressed milk back in storage bags of 100ml as a carry-on item - do check with your airline to confirm that this is possible. As with the breast pump, do declare these as you go through security. Separate them from your other liquids, gels and aerosols, and let the security officer at the checkpoint you have breast milk. Your breast milk may be X-rayed (which does not harm your milk). Additionally, you may have to open a container of breast milk and pour a little out to test for explosives. Request the security officer to wear a clean pair of gloves if he/she is touching the breast milk bottles.
Alternatively, you can request for security not to open your breast milk or put it through the X-ray machine, and you, your travel companions and this liquid will be cleared via other methods. Check with your airline carrier to confirm if your cooler bag counts as an extra bag, as well as any weight or liquid restrictions for your breast milk. Additionally, do check the restrictions in both the country you're departing from and any countries you'll be transiting in. Do head to the airport earlier so you have ample time to get through all the security without rushing.
Checking In Your Breast Milk
Next, store all your breast milk in a cooler, preferably in a large ziploc bag, and get enough dry ice (1kg can keep the breast milk frozen for about five hours) for your journey. Do factor in the travel time from leaving your hotel to reaching your home to ensure you get enough. Pack in all your breast milk storage bags as tightly as possible, and stuff towels or newspaper in the gaps to make sure they don't move around. Next, tape up the cooler as tightly as possible, and then check it in as luggage.
For shorter flights, it's possible to use regular ice instead. Ideas on packing breast milk include storing them in thermoses, with ice packed around them, or in a cooler with blocks of ice. For the latter, freeze the milk in blocks, wrap with newspaper to keep cold and then sandwich between blocks of ice. They may be a little slushy when they arrive in your home country, but should be fine for your little one to drink.
Other options include international shipping via FedEx and DHL, but some countries' regulations may not allow you to ship your precious breast milk back to Singapore.
Related Reads: Jaelle Ang, mother of four and CEO & Co-founder of The Great Room Offices shares her wisdom and experience in pumping overseas and bringing her breast milk back; Electric and Manual Pumps
Credits: Wavebreakmedia_micro, mrslavieestbelle