Posted on September 02 2022
Postpartum Sexual Dysfunction may creep up on you especially when you're juggling between looking after your newborn and have no time to be intimate with your partner.
Between having to meet your newborn's sleep-feed-play schedule and trying to catch some zzzzs yourself, spending intimate time with your spouse might be shelved at the back of your mind. Perhaps you're worried about sexual intimacy too soon after your little one is born or might be concerned about pain during intercourse. Additionally, maybe your sexual desire isn't as how it was before. The keys to easing back into an intimate relationship with your partner are to take it slow, rediscover each other again, and know that you're not the only mum who goes through this. However, if these emotions last six months or more, then you might be facing postpartum sexual dysfunction.
What is Postpartum Sexual Dysfunction?
Postpartum sexual dysfunction takes many different forms such as the lack of sexual desire, impaired arousal, inability to achieve orgasm, pain with sexual activity or a combination of these issues. During the postpartum period, there are physical and emotional changes. As well, there's a specific shift in social interactions that includes your relationship with your partner that can affect your sex life. As you begin a new chapter in your relationship, it can also be a time to explore a new perspective on sexuality as a couple. Your sexual life after childbirth might either improve or experience changes that negatively impact your physical and psychological health. For instance, there are occurrences of decreased vaginal lubrication due to the high concentration of progesterone. This often results in discomfort and/or pain during vaginal penetration.
After having a baby, you might also experience a decrease in desire and frequency of sexual activity; however in some cases, the desire is increased. Furthermore, there may be changes in the choice of sexual positions, in particular when discomfort and or pain is felt. The most common female sexual problem after childbirth is dyspareunia, or pain during vaginal penetration. This is especially after your first pregnancy or in cases where the you've undergone an episiotomy.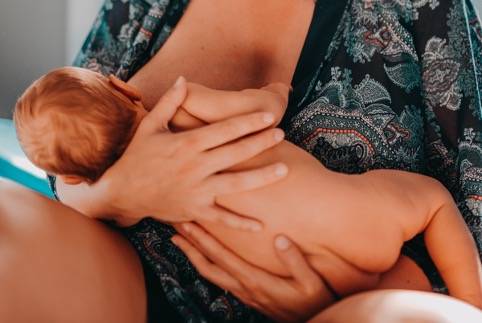 Breastfeeding can contribute to Postpartum Sexual Dysfunction as your levels of oestrogen are lower.
How can Postpartum Sexual Dysfunction be treated?
As sexual disorders can be complex, their treatment takes time and require specialised care. The first line of treatment is to undergo "modification of reversible factors" such as sexual and couples' therapy, pelvic floor exercises, psychotherapy, lifestyle changes, improving body image, use of vaginal lubricants, vacuum clitoris device, and sensual toys. The second line of treatment is through oral and/or topical vasodilator therapy like sex steroids.[1]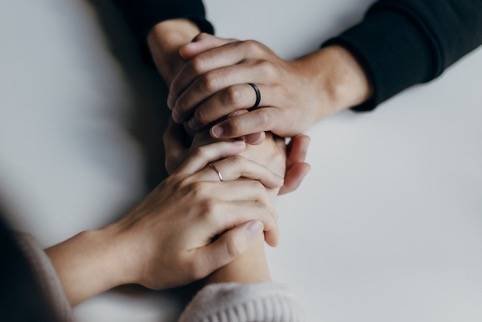 A great way to start treating your Postpartum Sexual Dysfunction is to sign up for sexual and couples' therapy.
Sexual and Couples' Therapy
One of the ways to treat Postpartum Sexual Dysfunction is through sexual and couples' therapy. Dr Angela Tan is an Intimacy Coach and spearheads the Academy of Relationship and Sex. It's a platform where individuals and couples can work through their intimacy issues in one empowering space. Intimacy Coaching is the foundation of the Academy's services. Couples get to explore challenges in their relationship, gain clarity of the deeper factors affecting the relationship and learn how to manage them. There are also specialised workshops that you can sign up for to learn all about the ins and outs of having a relationship. What's more, they even offer and Intimacy Retreat where you and your partner can Immerse yourselves in a short getaway and rekindle the romance.
Being pregnant and giving birth stretches your pelvic floor muscles, the ones that keep your bladder closed. Weakened pelvic floor muscles leads to a leaky bladder especially
when you cough, sneeze, lift or exercise. Weak pelvic floor muscles can also cause sexual difficulties such as reduced vaginal sensation. If the muscles are weak but overactive (or working too hard) this can cause painful sex or vulval pain.
So how can you strengthen this set of muscles? You can do pelvic floor exercises lying down, sitting or standing. Ideally, aim for five or six sessions every day while you are learning the exercises. Once you get the hang of these exercises, three sessions each day is sufficient.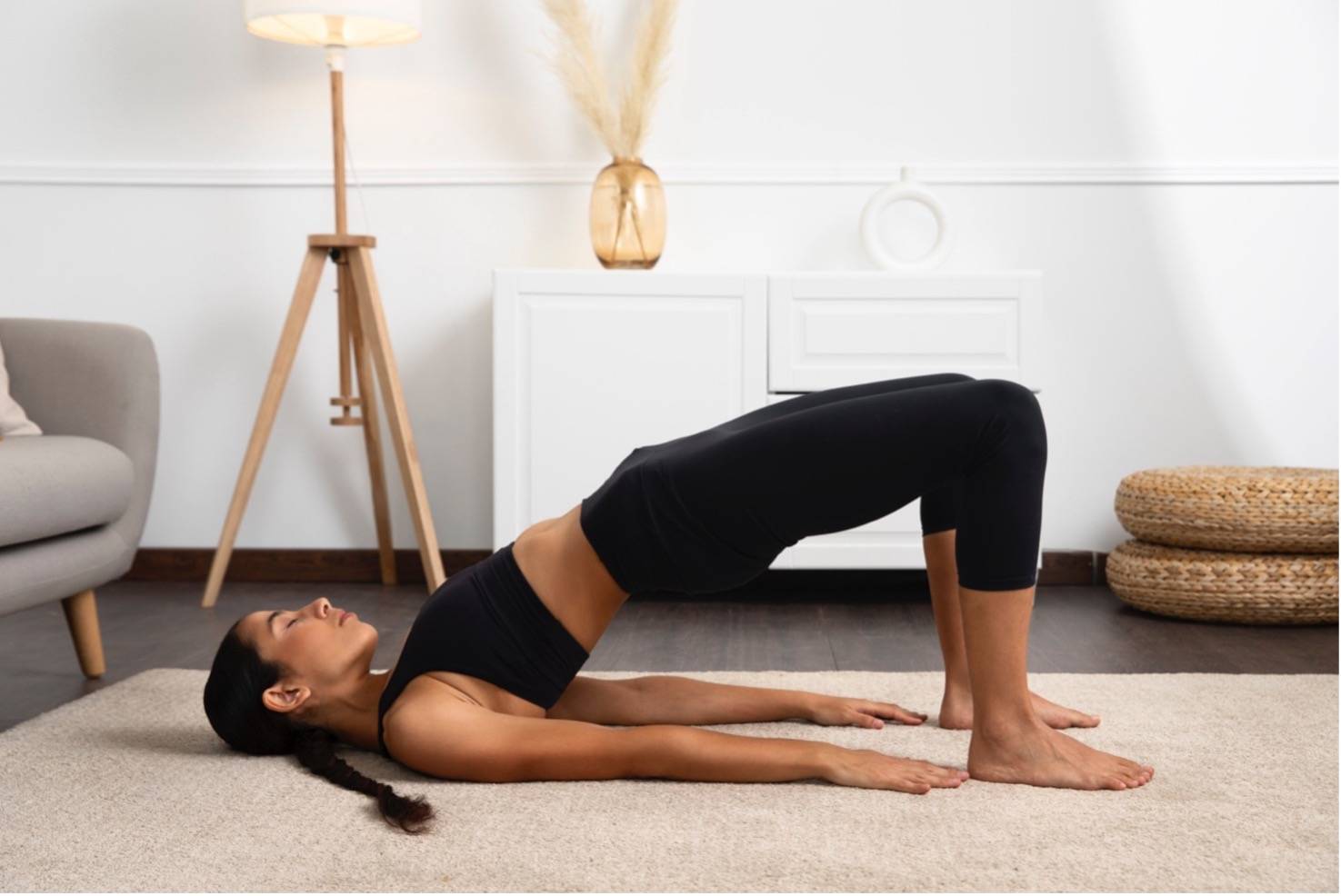 Pelvic floor exercises are great for strengthening the muscles that control your bladder and also important for pleasurable sexual intercourse.
Before you begin, focus your attention to your pelvic floor muscles. Try to relax your abdominal muscles. Don't hold your breath. Gradually lift and squeeze your pelvic floor muscles as if you are stopping the flow of urine or stopping wind escaping. Release gently and slowly. Thereafter, do the following exercises:
Squeeze and lift slowly making sure you can release fully each time. When you know you can lift and let go, then try to hold. Hold firmly for 5 building to 10 seconds while breathing normally. Release slowly. Repeat up to 10 times. Relax for 5 to 10 seconds between each one.
Perform quick, short, strong squeeze and lift. Repeat 10 times. Again, make sure you can release fully each time.
Remember to squeeze and lift the muscles whenever you clear your throat, sneeze or cough.[2]
The last thing you want to spoil an intimate moment with your partner is feeling pain as your about to engage in sexual intercourse. Investing in a safe and effective lubricant can help to alleviate the postpartum discomfort. Smile Makers The Generous Gel is a rich lubricant providing extra cushioning for vulva owners to focus on the good stuff. This richly textured gel lubricant leaves a silky feeling during and after use. What's more, it's water-based, vegan and made with natural plant extracts. Not only is it paraben-free, fragrance-free but also easy to wash off and compatible with condoms and silicone vibrators.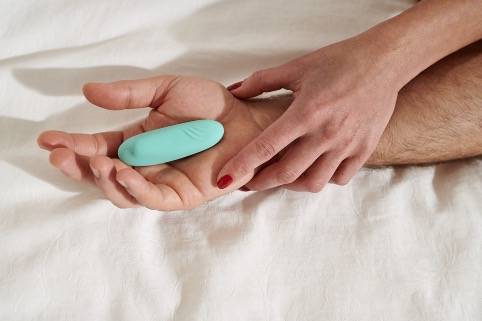 Bring out the toys, be adventurous and explore intimate, sensual moments with your partner.
If you're usually not too adventurous with sensual toys in the bedroom, perhaps this is the time to do so. These toys not only are effective in setting the scene but also help to build up the anticipation in the bedroom. The Tiani™️3 Massager from LELO enhances sexual sensations for both parties. How does it work? One arm vibrates powerfully inside you and the other massages your clitoris, all while transmitting the pleasure the whole way along your partner's length while you make love. This means it's teasing and pleasuring you both during lovemaking for new heights of intimate intensity.
Aside from a couple vibrator, you can also rekindle the sexual chemistry with your partner by trying out props and experiment with role-play. Zazazu curates intimate wellness boxes that include masks, sashes, and even a candle for you to set the stage and lead up to your wildest sexual fantasies with your partner.
The Smile Makers The Poet Clitoral Suction Vibrator features a dynamic air pulsation technology to recreate the sensations of intense oral sex. Blending aesthetics, technology and ergonomic research for an enchanting experience, this clitorally inclusive toy comes with three mouths of different sizes to fit your anatomy for a passionate kiss on the clitoris. Its advanced technology pulsates more air than leading products in the category for an irresistible touch-free massage. What's more, The Poet features a personalised experience with squeeze sensors to adjust the intensity and is ergonomically designed for a comfortable fit in the hand.
Postpartum Sexual Dysfunction is prevalent especially among first-time mums. However, not to worry as sometimes getting your groove back just requires patience, good hydration, adequate rest, a healthy diet and regular exercise. Sexual intercourse after pregnancy can be a pleasurable experience again. Do consult your gynaecologist and obstetrician especially if symptoms persist six months or more postpartum.
[1] Adapted from https://www.bumc.bu.edu/sexualmedicine/informationsessions/renewing-your-sex-life-after-childbirth/
[2] Adapted from https://www.msdmanuals.com/en-sg/home/women-s-health-issues/sexual-dysfunction-in-women/postpartum-and-pregnancy-related-sexual-dysfunction
Credits: William Fortunata, Zach Lucero, Janko Ferlič, Priscilla Du Preez, Freepik, We-Vibe Toys
Relevant reads: Modern Motherhood - 18 Mums Share About Sex After Birth