Posted on December 14 2021
Decorate your house for the Christmas season with some of our favourite ideas - and rope in the kids to help.
Dress up your home for the holiday season with some of our favourite festive decorating ideas, with items all found in store at Motherswork.
Glitz & Glam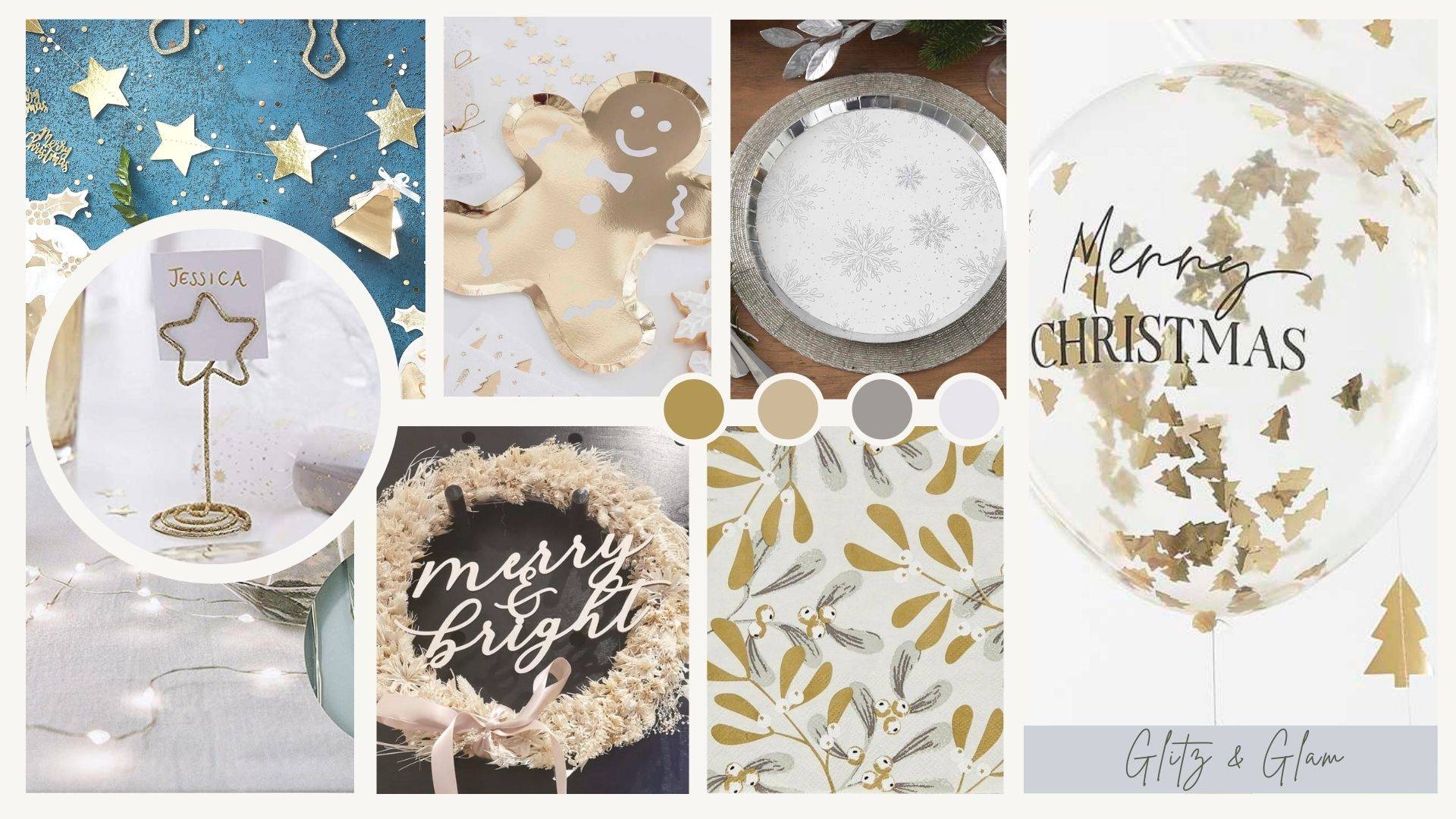 Easily infuse sparkle and shine into your home with gold star buntings, accented with gold confetti balloons, and a snowy foliage wreath.
This Christmas, add a touch of sparkle with these gold and silver ideas from Ginger Ray. Hang the 5m long gold foil star bunting over a sideboard, on the wall, or drape over your front door. Next, pair these with the Christmas balloons with gold confetti. In order for the confetti to stick better, inflate with helium and a puff of air. For extra sparkle, add Talking Tables' silver lights.
Set the table with gold star place holders, gold gingerbread and silver foil snowflake paper plates from Ginger Ray and Talking Tables' Botanical Mistletoe napkins. In terms of wreaths, try the Urban Li'l's Snow Fleur Christmas wreath. This uses a wide variety of dried snowy foliage paired with a pale pink ribbon with the words Merry and Bright on a wooden plaque. Prices from $9.80 to $115.
Classic Holly-Day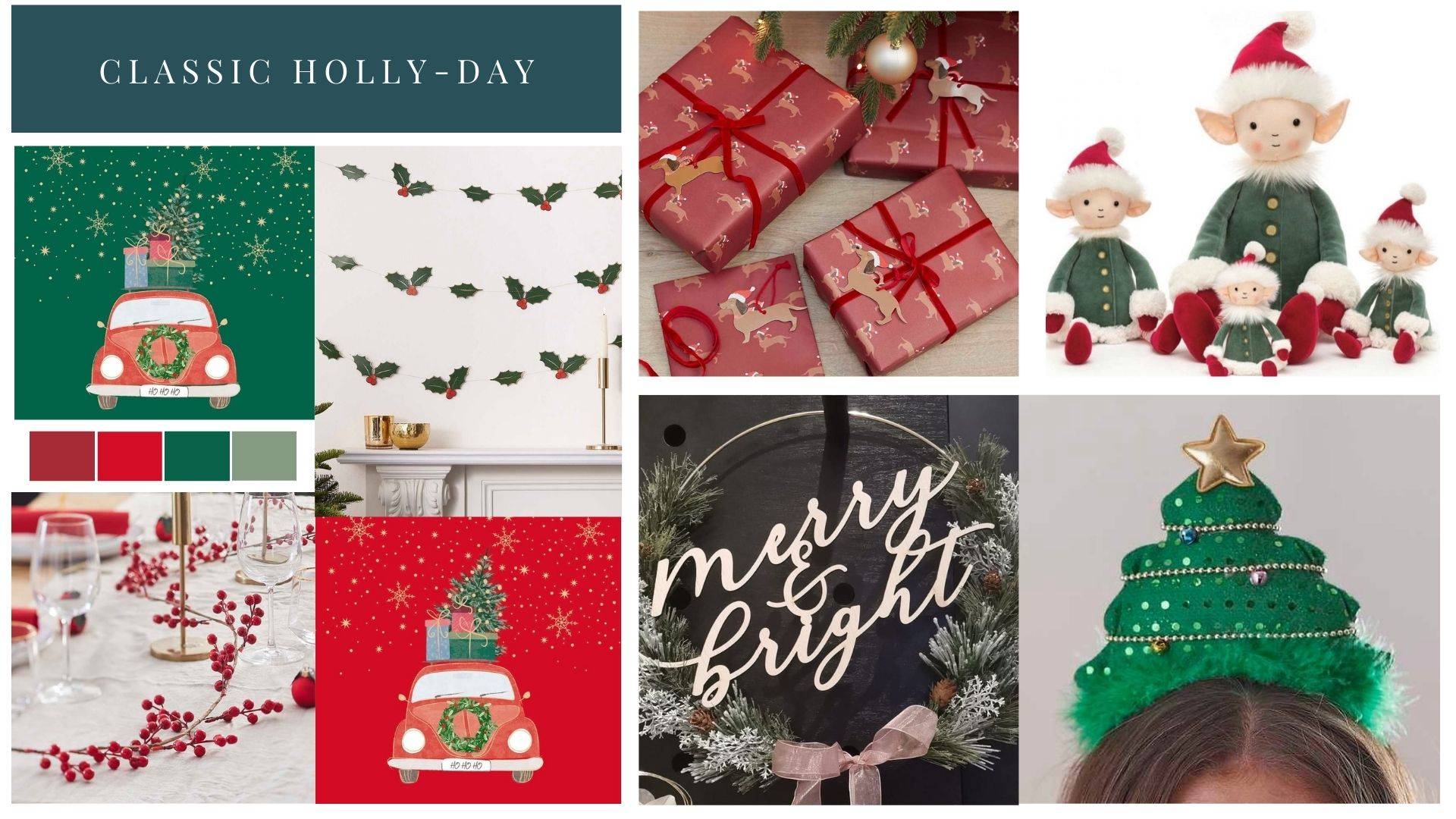 Try decorating unexpected areas in the home, such as in the kitchen, the bathrooms, or simply hide festive Jellycats everywhere for your little ones to find.
An evergreen festive decorating colour combination is red and green. Drape the Ginger Ray red berry or holly leaves garland around the home, across a window, in the kitchen or over a banister. Artebene's green and silk cord can be used to accent presents wrapped with the sausage dog wrapping paper kit, or to thread ornaments. On the dining table, use Artebene's napkins, featuring a Beetle car with a Christmas tree perched on top. Better yet, get your guests to accessorise with Ginger Ray's Christmas tree headband.
Additionally, a fun touch could be to add Christmas-themed Jellycats around the home for more festive cheer - and cuddles. These include a Jellycat Amuseable Wreath, Candy Cane, Crimson Santa, Merry Mouse, Merry Mouse Wreath, Nisse Gnome Noel and Rudy, and Leffy Elf. For a more muted accent, try Urban Li'l's Jingle Bells Wreath, with acorns, fir, a pale pink ribbon, and of course bells. Prices for all the decor from $9.80 to $178.90.
Minimalist Christmas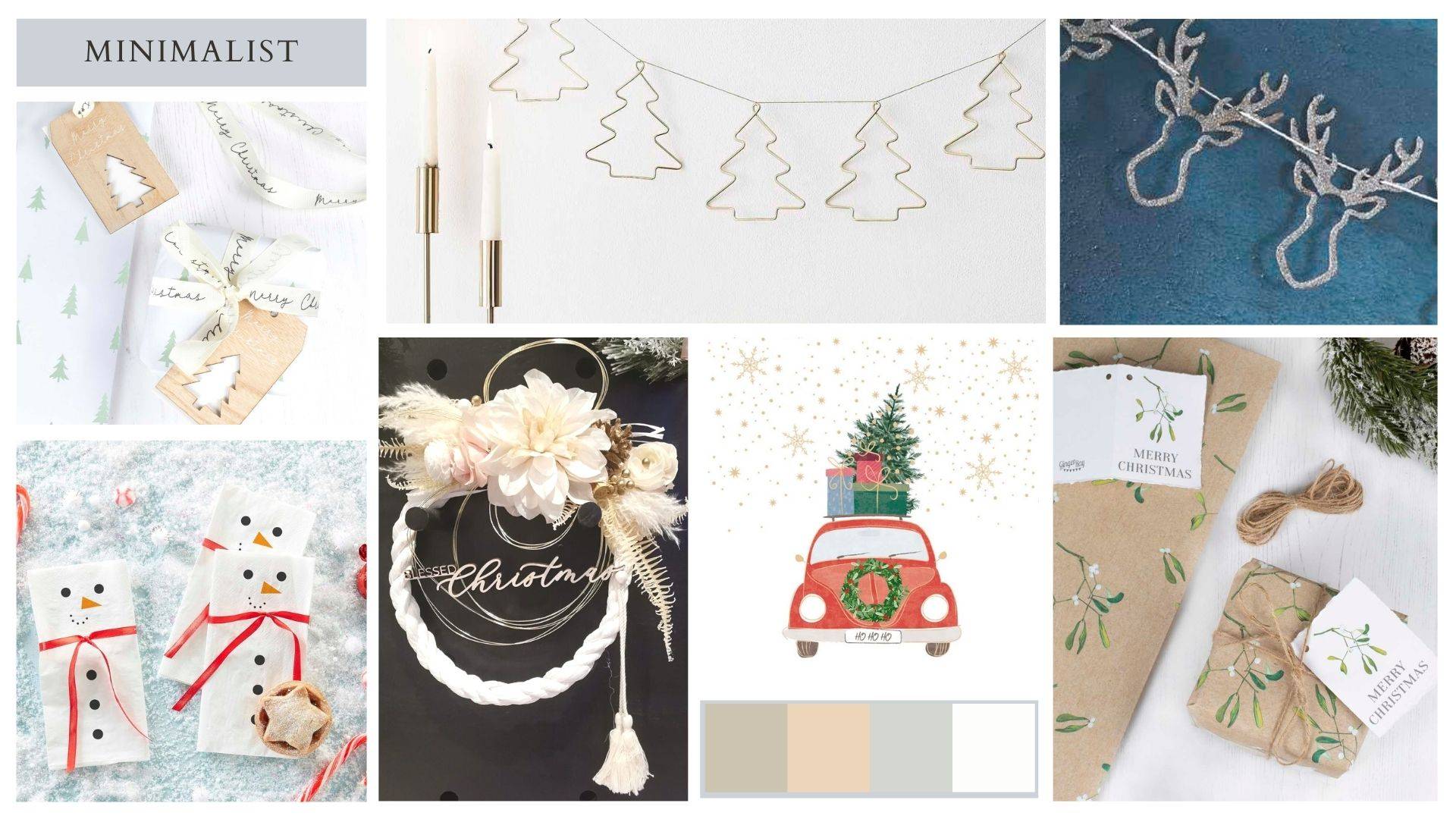 Go simpler and minimalist with these Christmas and stag bunting, and recyclable wrapping paper kits from Ginger Ray, accented with Urban Li'l's Shōgatsu wreath.
For a more minimalist take on festive decorating, try the stag-shaped silver bunting from Ginger Ray or the gold contemporary bunting. Wrap presents with the eco-conscious wrapping paper, that features a helpful cutting grid on the reverse to reduce wastage. Choose between the cream Scandi print Christmas and the kraft paper watercolour mistletoe recyclable wrapping paper. Included in the kits are two wooden tags and ribbon or twine respectively. Pair these with Artebene's white Beetle napkins or Ginger Ray's snowman napkins. For a subtle shimmer, try Urban Li'l's Japanese-inspired Shōgatsu Wreath with a Blessed Christmas plaque. Featuring Japanese floral and auspicious elements on straw ropes, this ushers in the new year, hopefully along with prosperity and good luck. Prices start from $9.80 to $95.
Evergreen Nature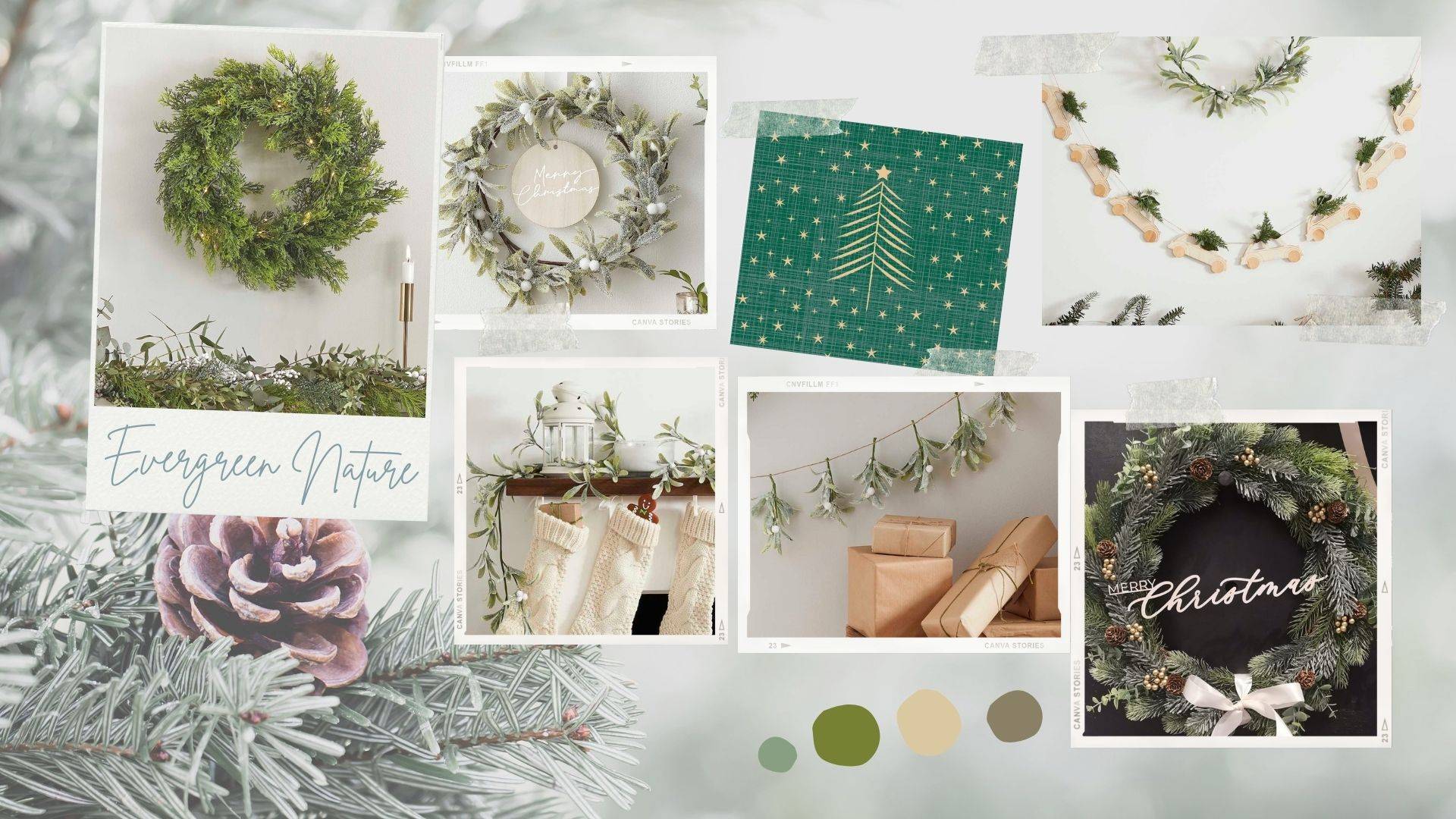 Use lots of natural elements like wood, eucalyptus and mistletoe for nature-themed decor.
Think lots of greens, neutrals, earthy and natural elements, such as pine cones and eucalyptus. Start with a cedar pine Christmas wreath with lights from Ginger Ray, or a mistletoe and Merry Christmas door wreath. Continue the theme throughout the house with buntings and garlands, such as the wooden car bunting, and the mistletoe foliage or spring garlands. These are perfect for rustic, and Scandinavian-themed Christmases, and are durable enough to be reused year after year. Pair these with Artebene's green napkin with Christmas trees and stars. Urban Lil's Champagne Christmas Fir Wreath features acorns and golden berries for a subtle shimmer and a Merry Christmas plaque. Place it on the front door, or or as a table wreath centrepiece. Prices from $9.80 to $125.
Fun For Kids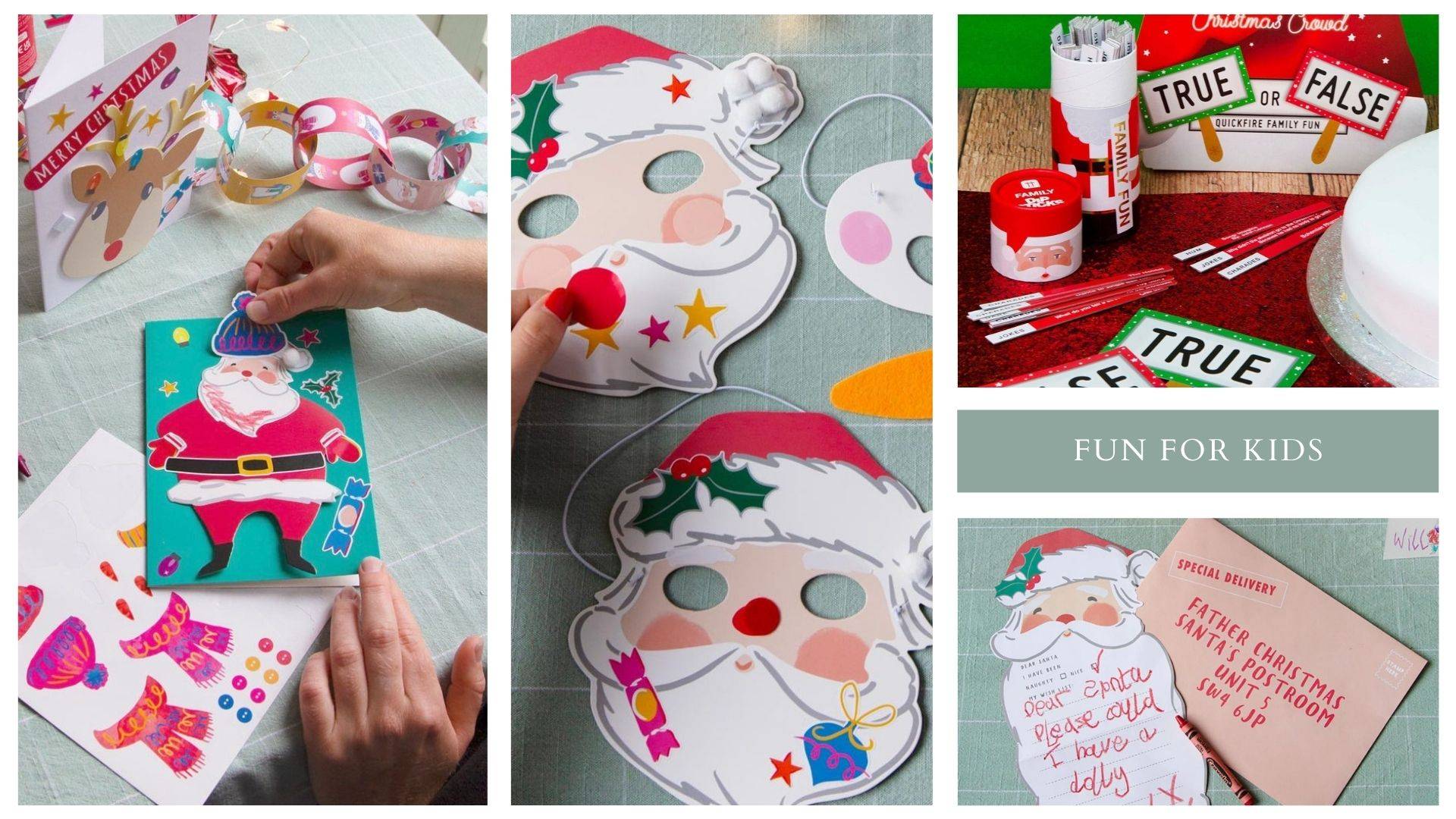 Write letters, craft cards and masks, or play Dipsticks for fun activities this Christmas.
Children can write letters to Santa with their Christmas wishes with Talking Tables' Letters to Santa kit. It's recommended to send the letters by 10 December. They can also craft their own cards and masks for the festive season. For older kids seven and up, try the Dipsticks game, featuring charades, dares, jokes or tunes to hum for players to answer. You may need to modify this game for younger children so they can play too. Another game idea might be to organise a scavenger hunt so your littles can unearth the aforementioned Jellycats from their hiding places around the house.
Where to Buy Christmas Decorations
Shop In Store
Shop Online
Pre-Decorated Christmas Trees
Crate and Barrel - comes with LED lights; also has seasonal decorations
Live Christmas Trees
Candy Floriculture - They also have wreaths and fairy lights.
Image credits: Artebene, Ginger Ray, Talking Tables and Urban Li'l.