Posted on March 22 2022
Delve into the best mummy and baby membership in town, and avail of exclusive member perks with Motherswork's carefully curated partners. Learn how you can earn points to offset your future purchases, get additional discounts, and even receive a goodie bag upon qualification as a Platinum member.
Benefits
Starting off with Silver members, they can earn points, book personal shoppers and receive a birthday gift. Both Gold and Platinum members get an additional 10 per cent off their purchases. Platinum members can also receive exclusive partner perks, double points, personalised gifts and goodie bags.
Redeeming Exclusive Perks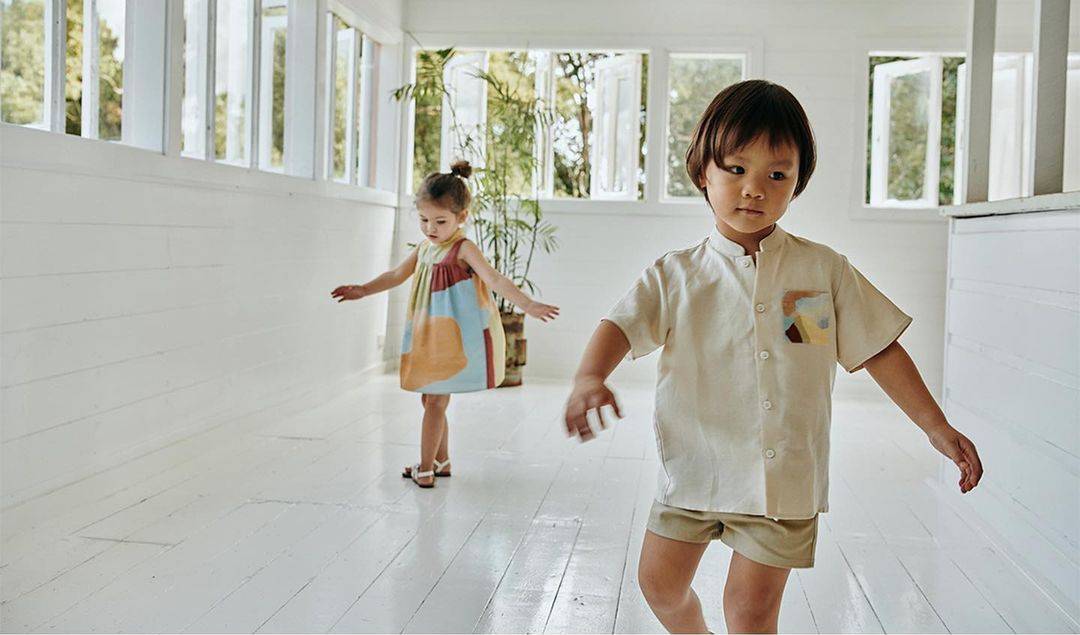 Joining Motherswork's membership also lets you get special discounts from their partners like Our Second Nature.
All members can enjoy exclusive perks with Motherswork's partners. These include EPION Aesthetics, Leonica K, Love Bonito, Dr D Aesthetics Clinic and White Coat. Redeem these by first logging into your account. Next, look under Check Your Rewards on the Membership page. Click on your membership tier and choose from the available perks. Silver and Gold members will be unable to see higher tier member rewards until you've unlocked that tier.
Motherswork's Partners
Skincare and Beauty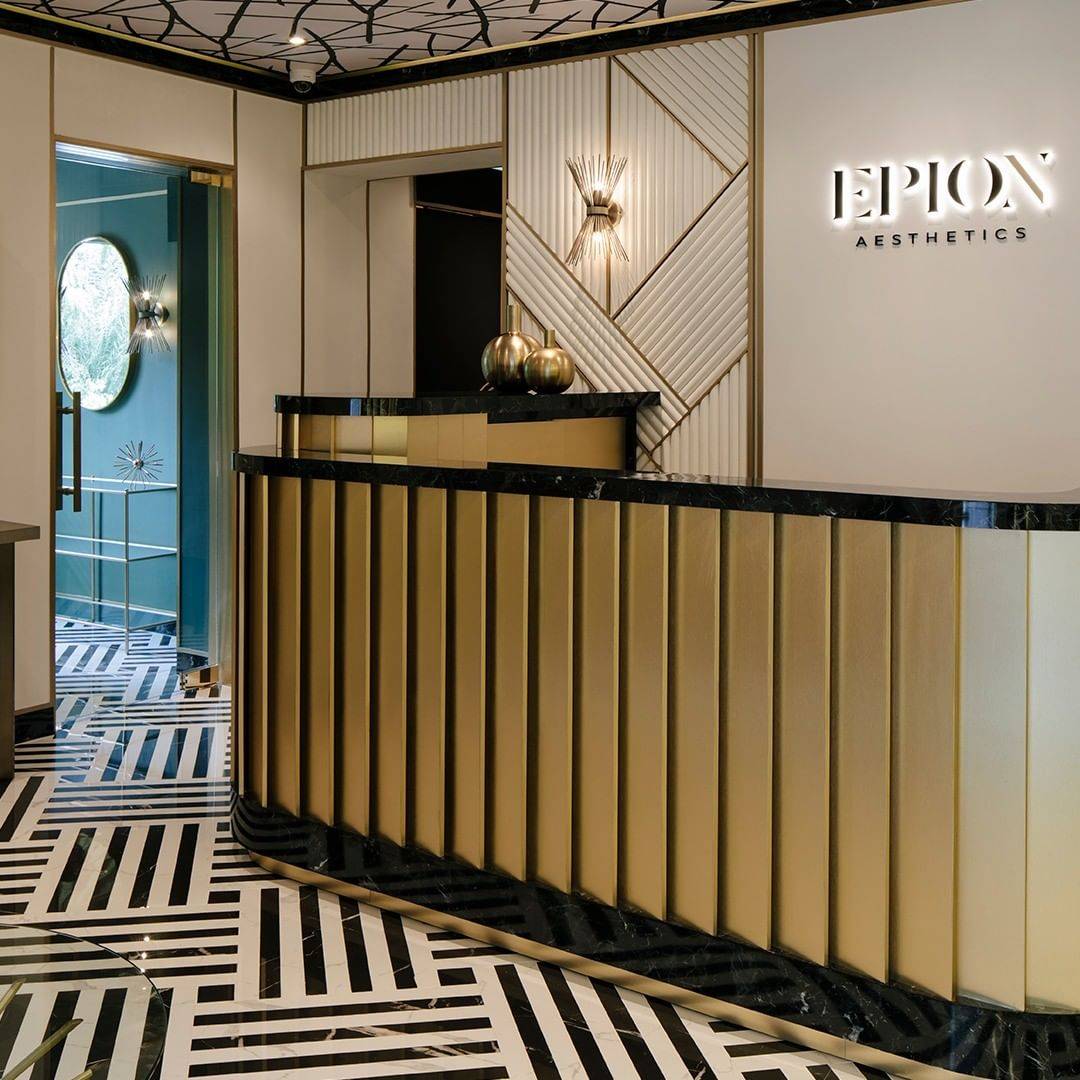 Give your skin a boost with EPION's personalised treatment plan - Motherswork's members enjoy 50 per cent off their first medi-facial.
Beaubit
Beaubit fosters a community via curated content and opinion leaders. A supporting marketplace, Southeast Asia's largest and fastest-growing beauty platform, features exceptional brands from the bath, beauty and beyond. Gold and Platinum members can get 5 and 10 per cent off storewide.
EPION Aesthetics
Enhance your innate beauty at EPION Medical Aesthetics Clinic, founded in medical precision and guided by aesthetic finesse. EPION Clinic formulates a treatment plan to help you after comprehensively assessing your face, body, hair and skin. Motherswork's members enjoy 50 per cent off their first medi-facial, and a Tesla Body Trainer at $98 rather than $350 for your first trial session. Additionally, Platinum members can also enjoy a complimentary 45-minute power medi-facial (UP $168.75).
Dr D Aesthetics
Founded by Dr David Ng, Dr D Aesthetics uses clinically proven, non-invasive and non-surgical technologies to help patients enhance their looks as painlessly as possible and with minimal downtime.
Motherswork Perks: Silver Members - HydraPeelFacial, Skin Magic and Salmon DNA Infusion ($99, UP$320)
Gold Members - LDM Face Lifting and Enyme Brightening Facial Skin Magic Treatments ($188, UP$320)
Platinum Members - Complimentary Tummy 2-in-1 Legacy Loose Skin Tightening and Fat Reduction Treatments (UP $400) or HydraPeelFacial and Skin Magic treatment (UP $320)
Leonica K Trichology
With more than 20 years of expertise, Leonica K Trichology aims to resolve hair and scalp issues through tried-and-proven trichological systems. Gold members can enjoy a free consultation and 15 per cent off the first treatment (saving $67.50). Meanwhile, Platinum members can get a free consultation and 30 per cent off the first treatment ($450). They can also avail of a six sessions package at $1,900 and 12 sessions at $3,200.
Fashion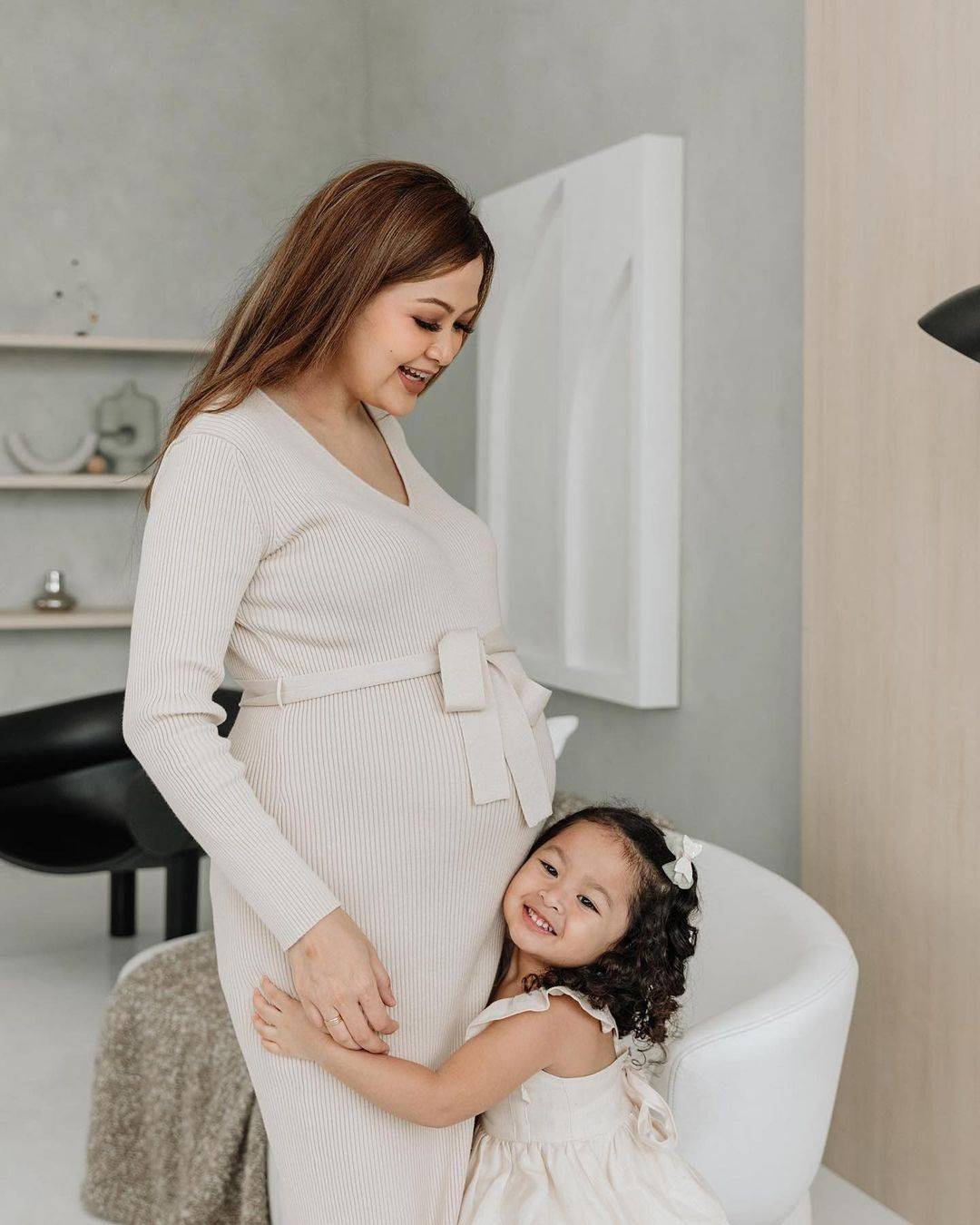 Look your best in stylish maternity clothes from Love, Bonito's Embrace collection - enjoy 10 per cent off for a minimum spend of $60 if you're also a LBCommunity+ member.
Love, Bonito
A women-centric brand that creates beautiful pieces, suitable for wearing every day, lounging at home, or for special occasions. Even better, their Love, Bonito Embrace collection accompanies you through your pregnancy and during your nursing journey. All members get 10 per cent off the Embrace collection if they spend at least $60 and are LBCommunity+ members. Gold and Platinum members can also redeem one styling workshop with Love, Bonito style ambassadors.
Our Second Nature
Working with an in-house designer to create unique prints for each collection, Our Second Nature focuses on comfortable and everyday wear. Gold and Platinum members can get 10 per cent off storewide.
Family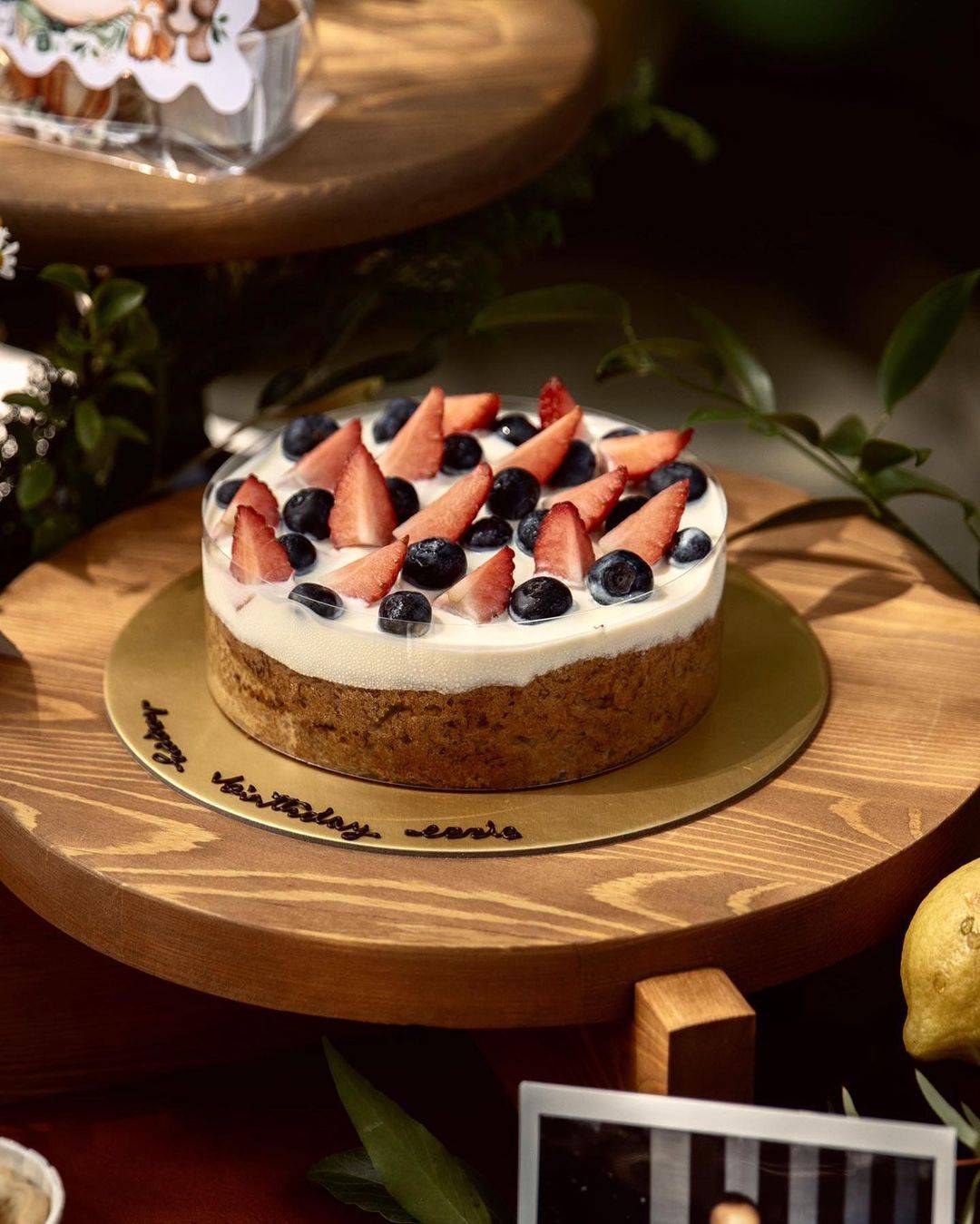 For Andrea Chong's son Ezra's birthday, Olsen Bakehouse prepared a whole foods cake - get $16 off products on olsenbakehouse.com if you're a Motherswork's Gold or Platinum member.
Olsen Bakehouse
Using all natural fresh ingredients with reduced sugar, local brand Olsen Bakehouse hopes to bring messages of light, hope and gratitude in their carefully baked cakes. They also infuse local flavours and ingredients into cakes to showcase its beautiful flavours. Gold and Platinum members can redeem two free slices of cake (worth $16) on olsenbakehouse.com.
SG Supernanny
Sleep expert and coach Zoe Chu of SG Supernanny aims to help your children - and yourself - sleep better, turning mumbies into well-rested mums with just five simple steps. Gold and Platinum members will receive 10 per cent discount on one-to-one coaching.
Medical Services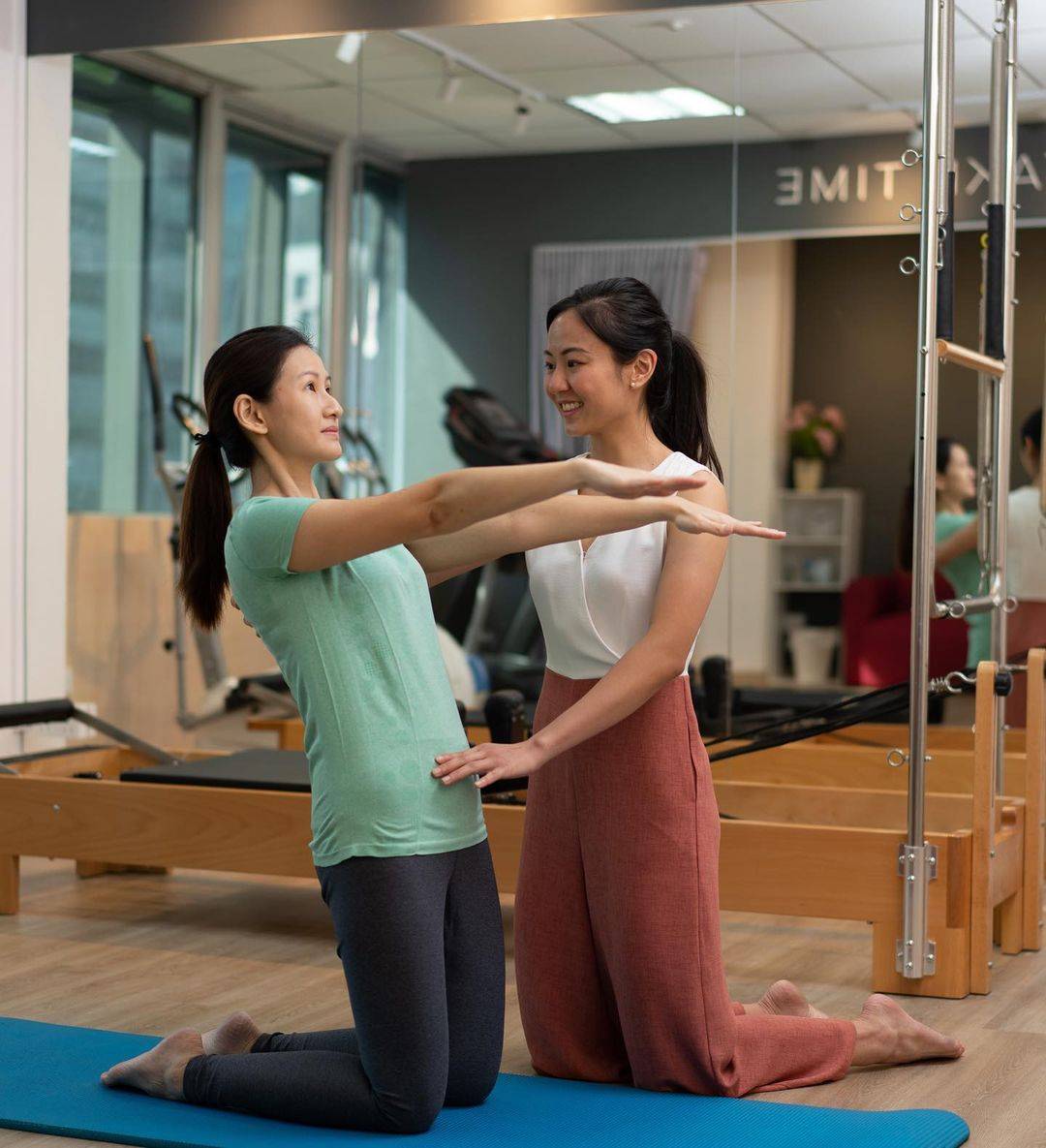 Clinical Pilates helps increase pelvic floor strength and flexibility to help lower back and pelvic pain, and help postpartum mums tone and recover from diastasis recti.
Physio+
Physio+ provides all-round physiotherapy care and psychological support to patients, so they can regain their mobility and improve their quality of life. All members can get 10 per cent off the Clinical Services for Mothers at Motherswork. These services include treatment for musculoskeletal pain when caring for your baby, a customised programme to improve your wellness after delivery, and clinical Pilates. Others include educational talks on how to prevent injuries while breastfeeding and carrying babies, as well as an infant massage course.
WhiteCoat
Led by a qualified team of staff doctors, WhiteCoat is convenient, reliable and affordable. They offer a patient centric experience, coupled with quality on-demand healthcare for businesses and individuals. All Motherswork members have a preferential flat rate of $15 for teleconsultation, and a $10 discount on Home Based Health Screening packages.
Earning Points
Silver and Gold members will also earn 1 point for each dollar spent, and can redeem $1 off per 100 points. Additionally, Platinum members can earn double points per dollar. Accumulate more points by creating an account on Motherswork, leaving reviews, and following them on Instagram. Furthermore, enjoy an additional 100 points on your birthday.
Reaching the Next Tier
Be a Gold member by spending $500 in a single receipt or $800 in three months. This is free and valid for 12 months. Afterwards, spend at least $500 within 12 months to renew your Gold membership. Do note that points are separate for online and offline shopping. For Platinum membership, either spend $1,500 in a single receipt or $1,500 over three months to qualify. Thereafter, spend $1,000 in the next 12 months to keep your membership tier.
Relevant Reads: The New Normal Way We Shop