Posted on March 01 2022
The holidays are here! Time to let the kids expend some energy and play, play, play!
The first quarter of the year is nearly over and soon the March holidays are upon us! There's lots to do both indoors and outdoors. We've scouted the top picks for this hols that'll have your kids entertained, energised and completely engaged. Whether you're thinking of a whole day adventure or half-day fun, we've got the scoop right here.
JUMPTOPIA WONDER GARDEN: GARDENS BY THE BAY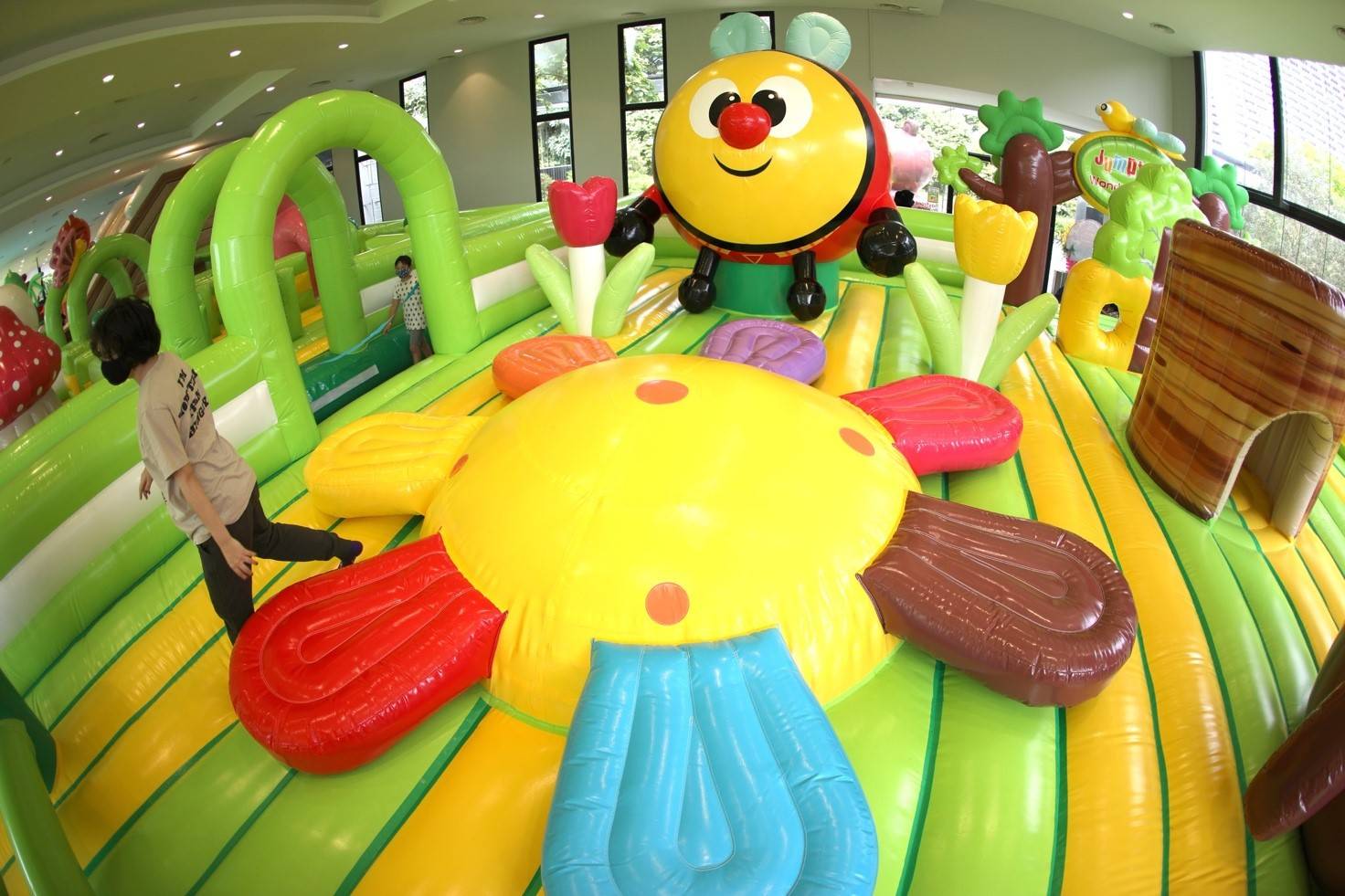 For the younger tots, Kiztopia is heaven sent and its latest installation at Gardens by the Bay is sure to excite them. Check out a total of eight garden-themed Kiztopia Friends bouncy castles here with unique play concepts that are super enticing! What's more, you'll also get a chance to take home limited-edition souvenirs on the way, or satisfy rumbling tummies by Kith Café. If you're planning a day out, head over to explore the gardens like the recently opened Kingfisher Wetlands. Our tip? Bring along scooters and an extra change of clothes!
When: Now till 3 July, 2022
Where: Gardens By The Bay, Bayfront Pavilion18 Marina Gardens Dr, Singapore 018953
BRICKOSAURS WORLD: SINGAPORE ZOO & RIVER WONDERS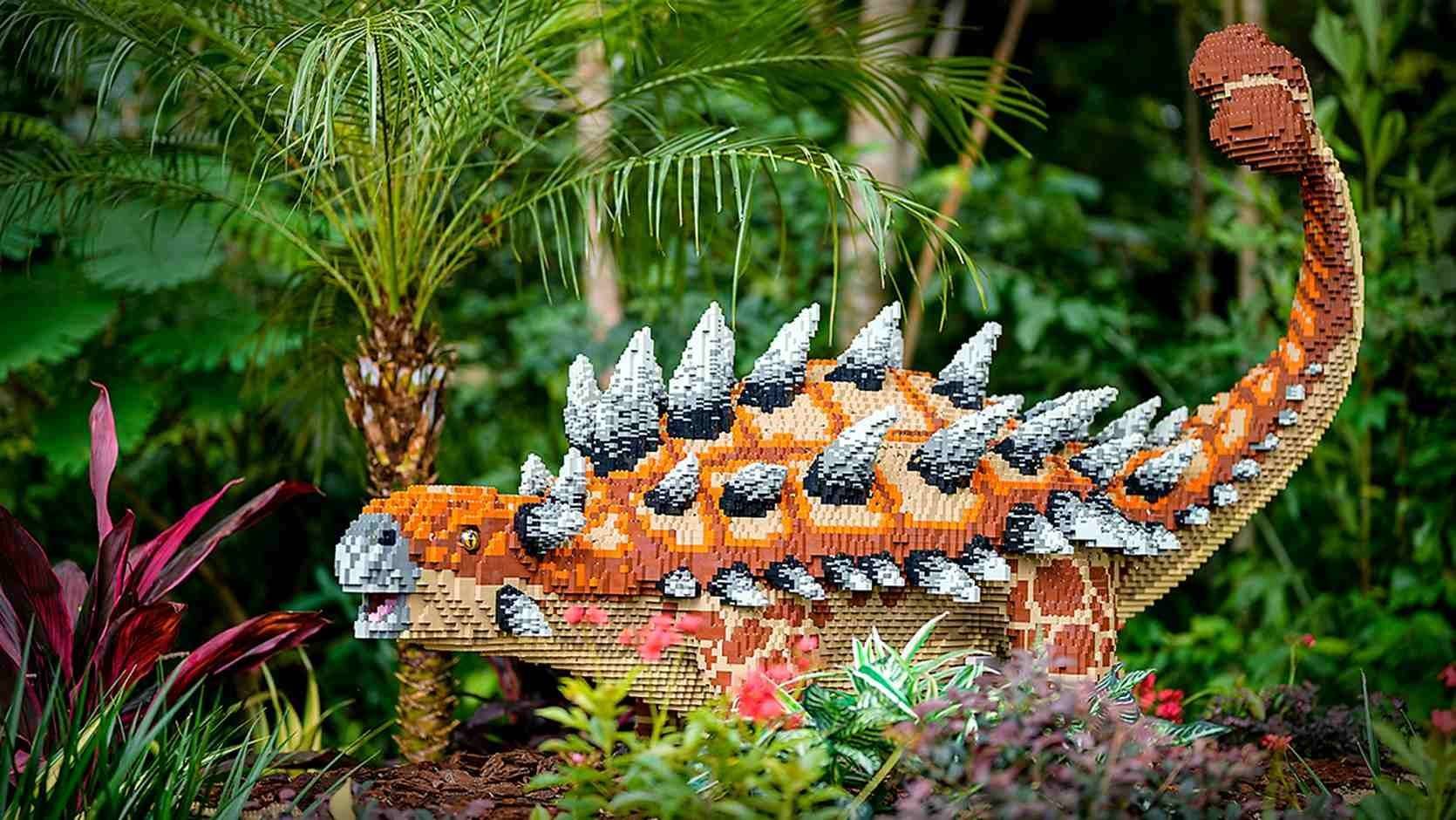 Whether you've got a super dino-enthusiast in the family or you just want to marvel at these awesome LEGO structures, take a trip with the kids to the Singapore Zoo and River Safari for the first-ever Brickosaurs World showcase in Asia. It comprises more than 60 life-sized dinosaurs constructed using 1.5 million LEGO bricks and the kids can also participate in a maze and stand to win prizes. Keep them engaged with the interactive dino trail and challenge them to find all the dinosaur structures using the given clues. Don't forget the mozzie repellent and sunblock!
When: Now till 3 May, 2022
Where: Singapore Zoo, 80 Mandai Lake Rd, Singapore 729826, +65 6269 3411
UP CLOSE AND PERSONAL WITH A RHINO AT NIGHT SAFARI: MANDAI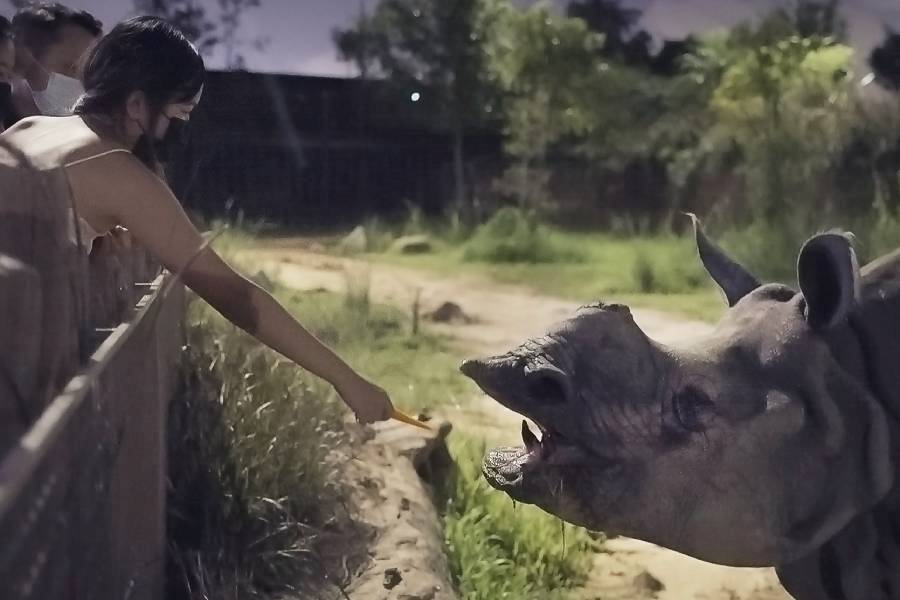 Night Safari's latest enclosure now gets you up close and personal with an Indian Rhino. Plus, you can now book a slot to feed Newari, one of the two Indian rhinos that arrived in Singapore last year. Definitely a once-in-a-lifetime experience for the kids, this is an opportunity not to be missed especially for animal lovers. All proceeds from these animal feeding sessions go towards supporting conservation projects in Singapore and around Southeast Asia so you'll be supporting a good cause too! The cost to feed a rhino is S$10. Book your slot here.
When: Ongoing
Where: Night Safari, 80 Mandai Lake Rd, Singapore 729826, +65 6269 3411
BEHIND THE PANEL TOUR AT S.E.A. AQUARIUM: RESORTS WORLD SENTOSA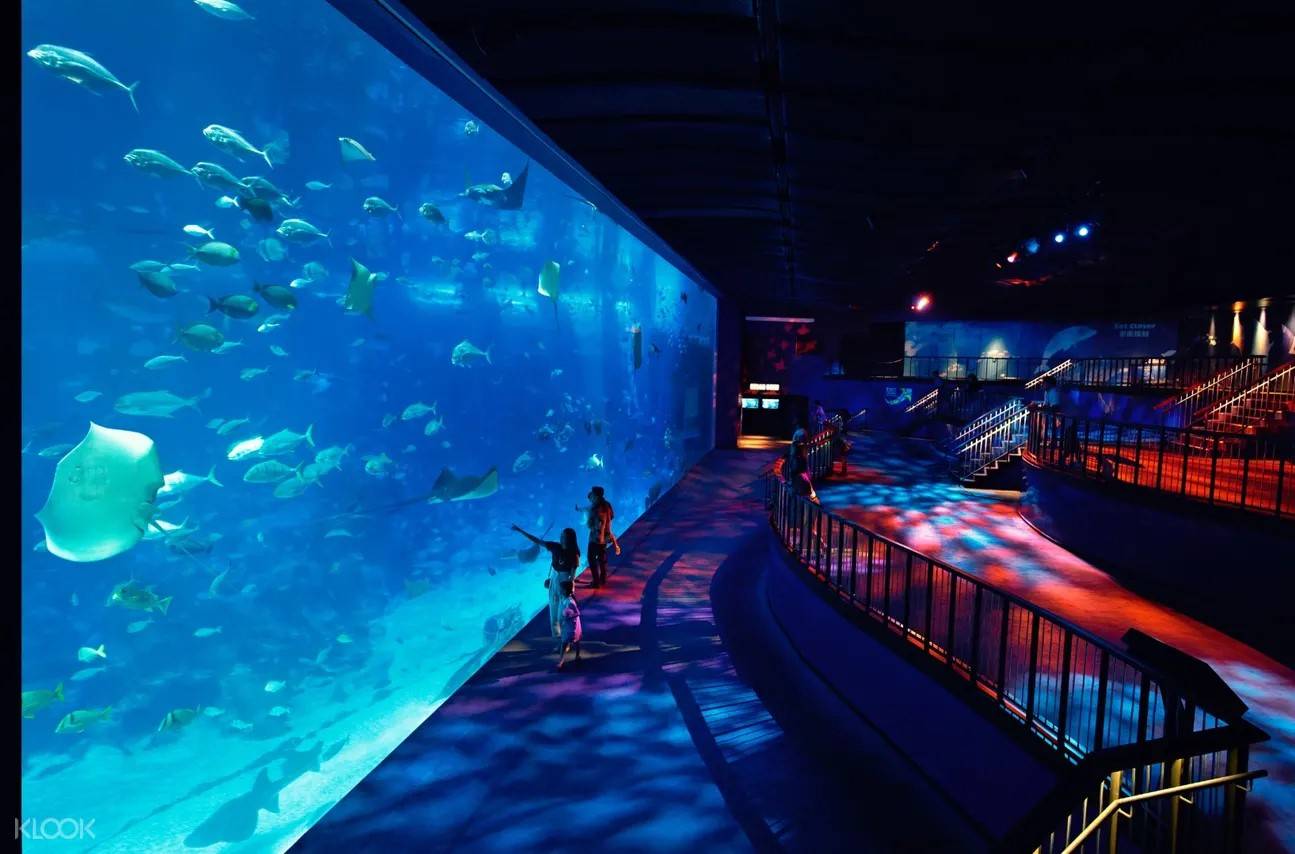 The S.E.A. Aquarium will be undergoing an expansion soon but before it does, take the kids and explore what it's like behind the scenes. Find out secrets like how aquarists take care of marine animals in a guided tour that gives you a first-hand look at what they do. Enter the world of dolphins, manta rays plus others and be fascinated by the insights you'll gain into how they behave! Kids can also discover fun facts and learn how they can protect the ocean. Book your experience here.
When: Ongoing
Where: S.E.A. Aquarium, 8 Sentosa Gateway, Singapore 098269
GO ON AN ATV ADVENTURE AT MUD KRANK: KRANJI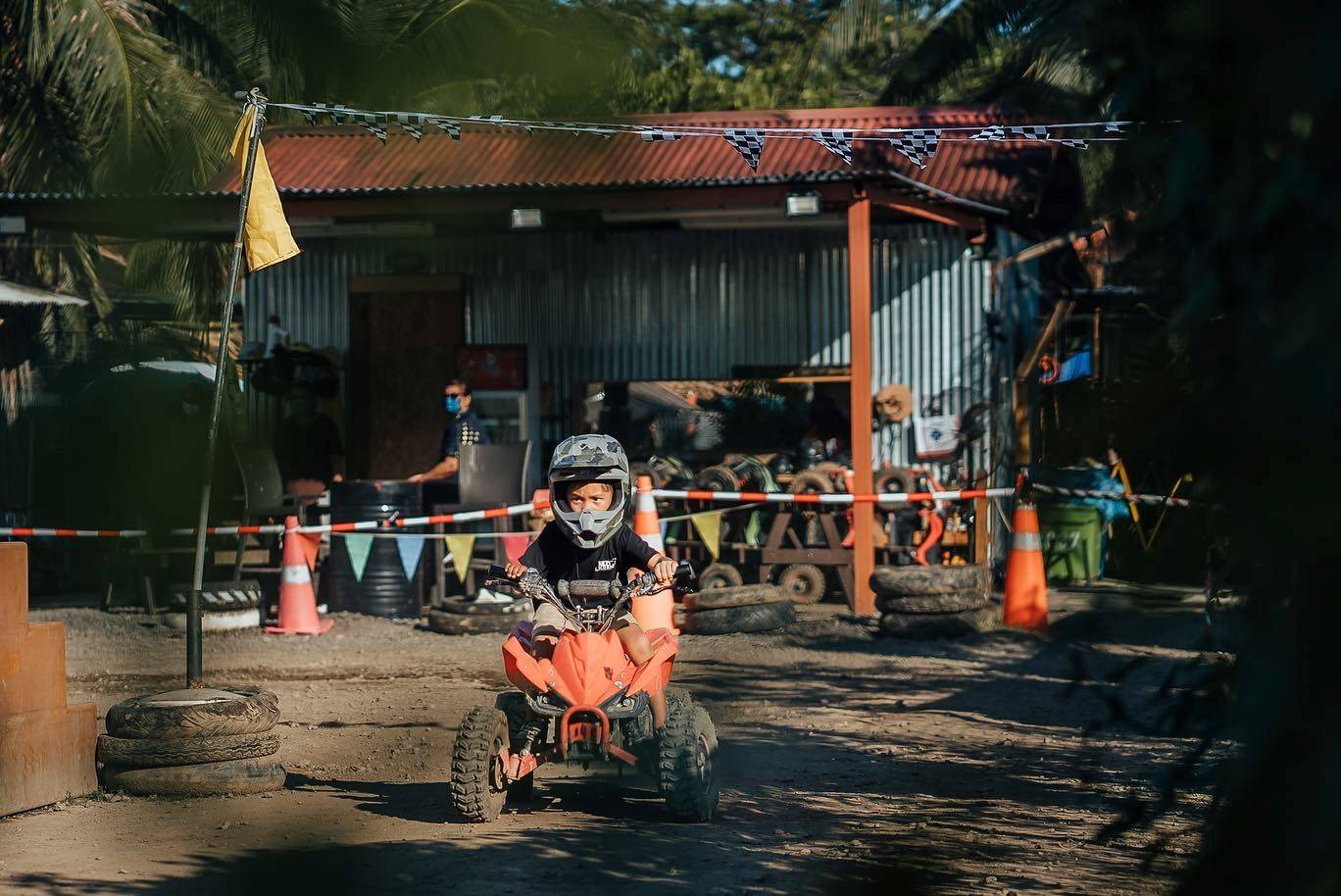 Get ready to have the kids roll in the mud and get all rugged at Singapore's first All-Terrain Vehicle (ATV) adventure park at Kranji! Kids as young as four years old can hop on-board the Junior vehicle while those aged 13 and above can ride the Advanced. Safety is of utmost importance and Mud Krank will provide helmets, elbow pads and knee guards for your off-road experience. Weekday prices for kids are S$20 and weekend at S$25. For adults it's S$35 for weekdays and S$40 for weekends. Book your ride here.
When: Ongoing
Where: Mud Krank, 10 Neo Tiew Lane 2 Gallop Kranji Farm Resort, Farm H, Singapore 718813
FAMILY BATH BOMB MAKING WORKSHOP: BABYLUXE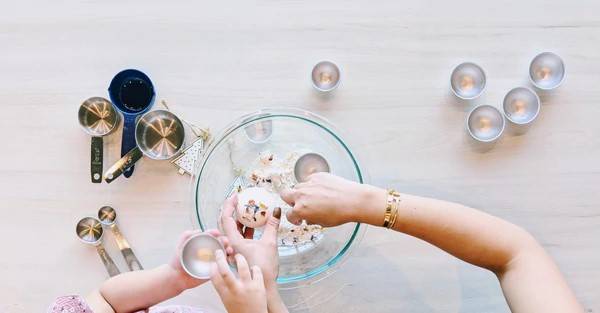 Holidays are all about family bonding and if you're looking for an indoor activity, Babyluxe has got an adorable bath bomb workshop that's great for the younger kiddos. This interactive session provides lots of sensory play as you'll be making all-natural bath bombs from scratch. As well, you can customise your bath bomb with your favourite fragrances and then take them home for a relaxing bath in the tub. This workshop is suitable for kids aged two and a half years and above. Price for this workshop is S$90 per adult-kid. There are also private workshops available priced at S$250 for up to three parent-child pairs or S$320 per workshop for up to four parent-child pairs. You can also check out their private art jamming and play date sessions. Text +65 9296 6870 to book your slot.
When: Ongoing
Where: Babyluxe Showroom at Crescent@Kallang, #11-07, Singapore 349318


BRICKMAN® WONDERS OF THE WORLD – LEGO® BRICK EXHIBITION: SCIENCE CENTRE SINGAPORE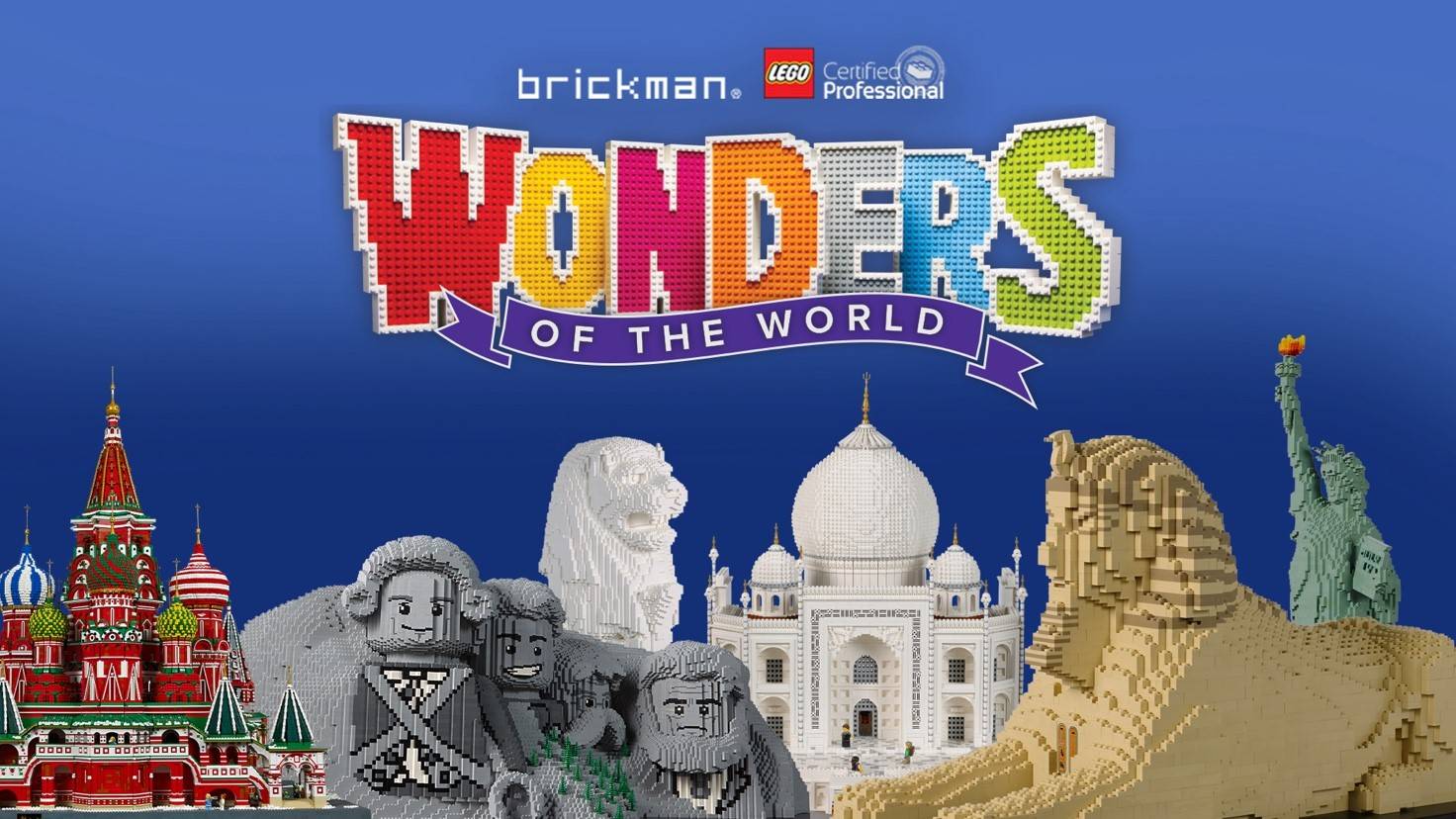 Brickman® Wonders Of The World, a LEGO® Brick Exhibition will be here from 12 March till July and features more than 50 jaw-dropping masterpieces of the world's most iconic landmarks. You'll get to travel the world with no passport required! Created by Ryan McNaught, the sole LEGO® Certified Professional in the Southern Hemisphere and one of only 21 in the world, this global exhibition provides a fun and interactive experience that will keep both you and kids entertained! The interactive Master Builder Zones within the exhibition also allows you to unleash your creativity by building your very own LEGO® masterpieces! Tickets are priced at S$23 per pax (includes $1 booking fee). Purchase them here!
When: 12 March to 3 July 2022
Where: The Annexe, Science Centre Singapore, 15 Science Centre Road, Singapore 609081, +65 6425 2500


JURASSIC DINOSAUR - ADVENTURE PARK: DOWNTOWN EAST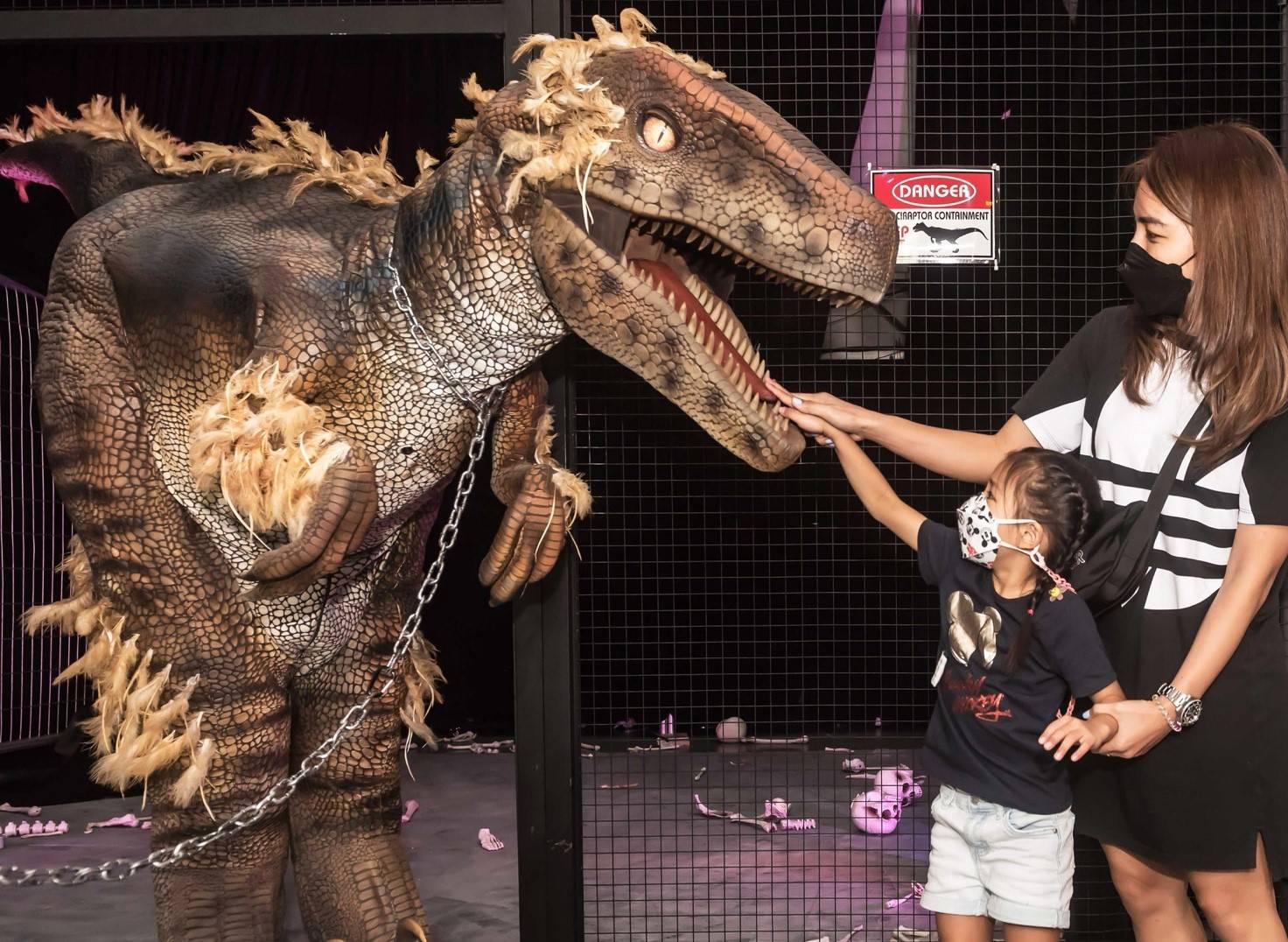 The Jurassic Dinosaur – Adventure Park Interactive Indoor Playground in here at Downtown East all the way until 20 March! This charming display of primeval forest area showcases different kinds of dinosaurs and the area also offers insta-worthy photo opportunities. This Family Entertainment Centre offers a vast variety of games for kiddos to play. There's also a dinosaur riding area, soft play area, volcano trampoline, dinosaur train, shooting game, 3-metre volcano area and a whole lot more. Definitely a treat for dino-lovers! Prices are S$25 for Monday to Friday and S$28 for Saturday, Sunday, Eve of Public Holidays, and Public Holidays. Get your tickets here.
When: Now till 20 March 2022
Where: Let's Play @D'Marquee, Downtown East, 1 Pasir Ris Cl, Singapore 519599
SAKURA FEATURING TOKIDOKI: GARDENS BY THE BAY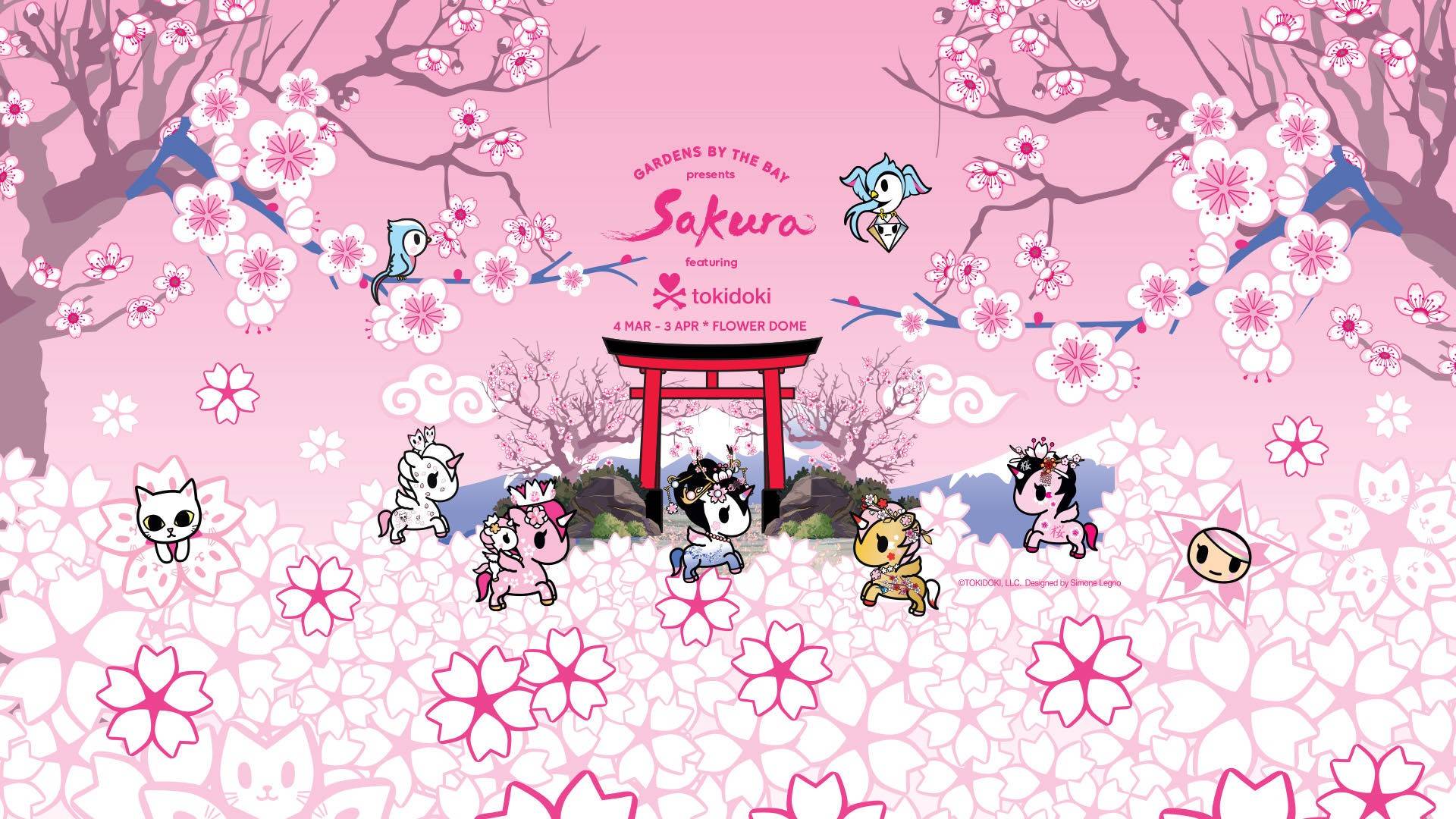 Fubuki, Ichiyo, Haru & Harumi, Yoshino and Sakurako – tokidoki's five magical Unicornos – join the ever-popular characters SANDy and Donutella in making their debut at this year's Sakura floral display at Gardens by the Bay. Spot the colourful tokidoki characters in a landscape featuring torii gates, hanami settings, Japanese floral art by Ikebana International Singapore, and a display of Japanese carp streamers known as koinobori on loan from the Japanese Association, Singapore. Take in the ephemeral beauty of cherry blossoms as you explore a magical giant box with marumado, or traditional round Japanese windows with a view. Admission to Flower Dome applies. Get your tickets here.
When: 4 March to 3 April 2022 from 9 am to 9 pm
Where: Flower Dome, Gardens by the Bay, 18 Marina Gardens Drive, Singapore 018953
EXPLORE SENTOSA WITH SENTOSIGHTS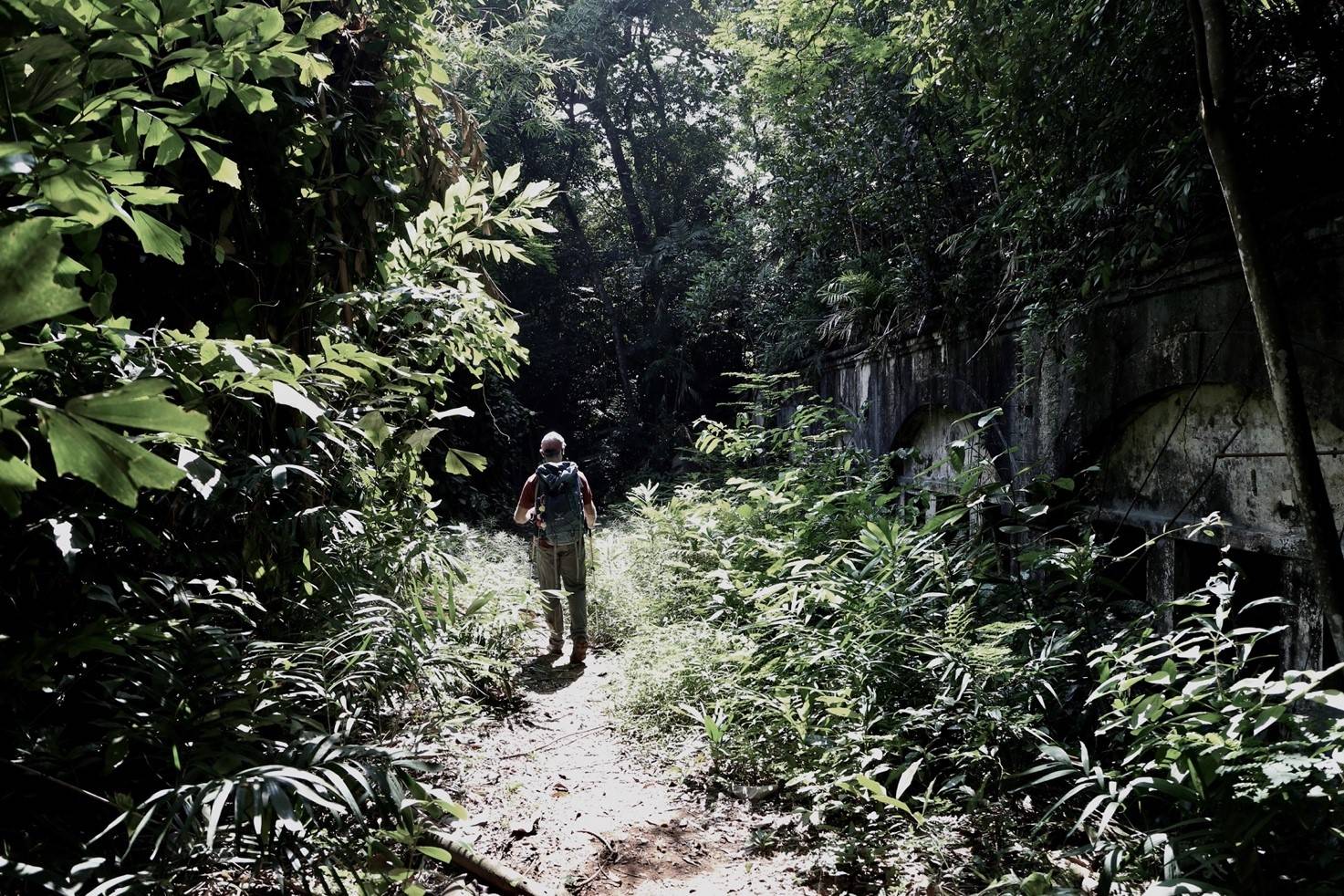 To commemorate Sentosa's transformation from its beginnings as a fishing village and military base to being one of the world's leading leisure destinations today, Sentosa Development Corporation (SDC) has kicked off celebrations for the resort island's Golden Jubilee. Singapore residents and overseas guests can look forward to the launch of more than 50 commemorative leisure experiences. As part of efforts to celebrate Sentosa's multi-faceted leisure experiences, SDC has collaborated with travel partners to launch a new series of sustainability- and heritage-themed tours, SentoSights. Featuring more than 10 unique guided tours, SentoSights will have you explore a different side of Sentosa, with tours to gems such as Fort Siloso, Fort Serapong, Tanjong Rimau, and the Imbiah and Coastal Trails. There will also be game-based exploration, magic demonstrations, and night-time forest walks incorporated into relevant tours. You can also explore the nearby Southern Islands, such as a sunset cruise with a sustainable fishing experience in the waters around St John's and Lazarus islands. Find out more here.
When: Now till 31 December 2022
Where: Sentosa Island
CHILDREN'S PLAYS & WORKSHOPS AT ESPLANADE MARCH ON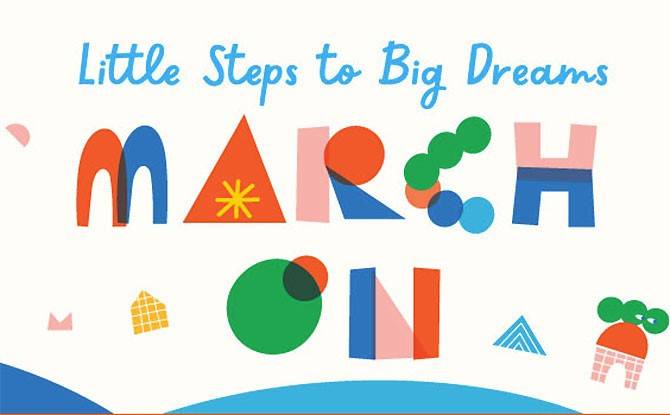 Esplanade's March On children's festival that explores relevant issues for the young through multi-disciplinary programmes and participatory arts experiences is back once again! This year's festival commission, titled I Have Something to Say, explores the topic of bullying in the safe space of theatre. The performance uses music, movement and multimedia to invite children to build empathy, and gives them and adults alike a common language to speak honestly about bullying. There will also be two ticketed workshops for children and families on this topic. Check out the full line-up of events here!
When: 9 to 13 March 2022
Where: Esplanade Theatres on the Bay, 1 Esplanade Drive, Singapore 038981, +65 6828 8377