Posted on April 08 2021
Not only are Clek car seats incredibly safe and comfortable, they're also slim, so you can fit three in the backseat.
Proudly designed and engineered in Canada and North America, Clek car seats are incredibly safe, stylish and comfortable. Even better, they're chemical and flame-retardant free and recyclable.
Clek Car Seats - Origin Story
Founder Chris Lumley wanted to design secure, comfortable, stylish and easy-to-install car seats that his son and daughter could sit in. While in the automotive sector, he embarked on early-stage research and development on child booster seats, as his wife was pregnant with their son then. Chris and his wife Jennifer later bought over Clek to create a line of child seats for newborns up to 12 years old.
Car Seats Built Like Tanks
Safety Testing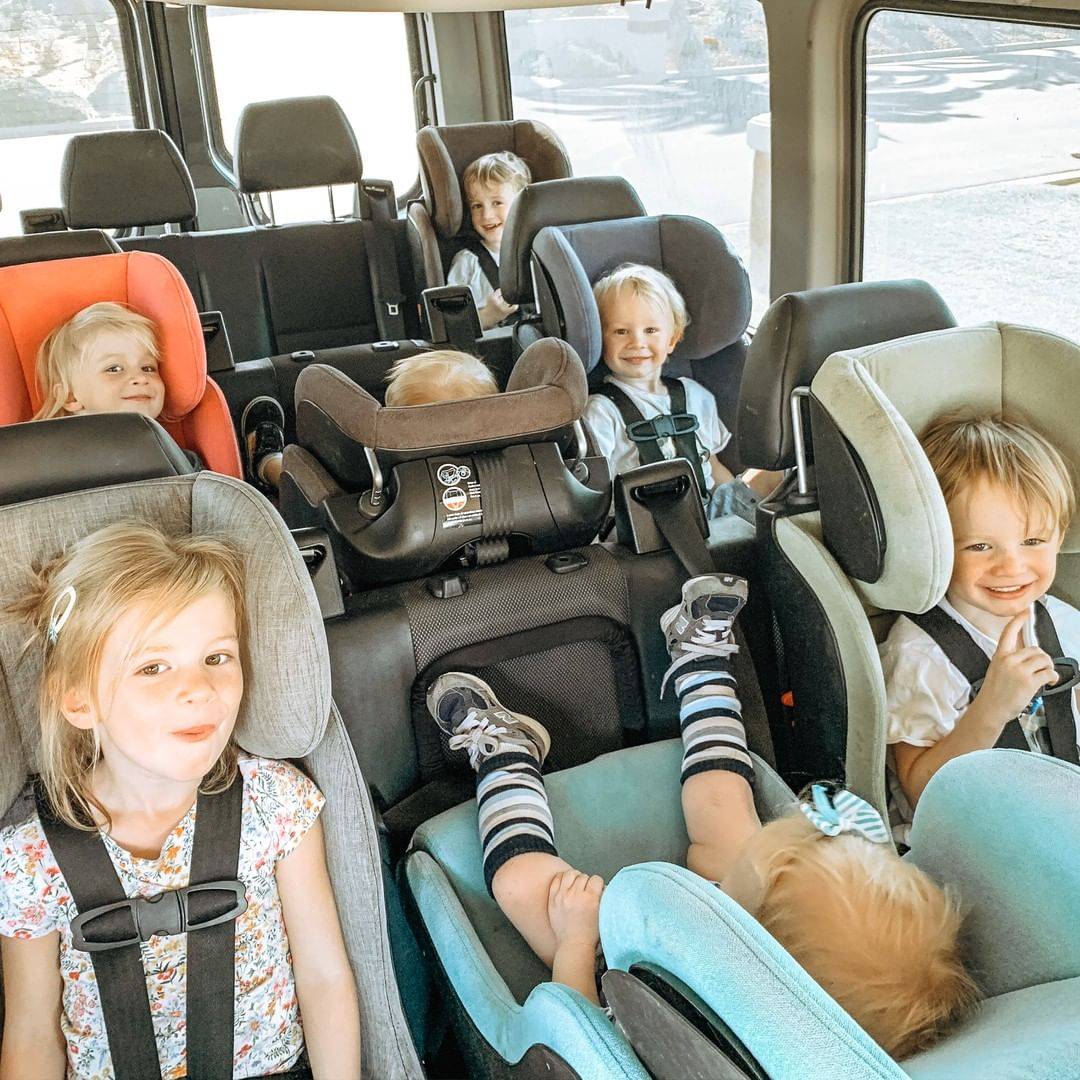 All Clek car seats have undergone rigorous testing, above and beyond the federally required compliance testing.
Every Clek car seat designed and engineered in Canada has advanced crash management systems, metal substructures and European-inspired safety features. Aside from the federally required compliance testing, which represents around 95 per cent of all real-world crashes, Clek also performs more rigorous trials. For example, they perform crash testing at NCAP speeds, mimicking the higher forces in rarer but more extreme crashes. Other testing includes side-impact and other extensive due-care tests, structural integrity for maximum occupant weight and installation positions. Take the Clek Liing infant seat, for instance. Its crash-test results indicate that it's 72 and 40 per cent below the maximum allowed for the Head Injury Criteria and Chest Acceleration. These assess the probability of a head or chest injury.
Clek car seats feature metal substructures, advanced crash management systems, rigid-LATCH systems and anti-rebound bars. All Clek car seats have an industry-leading expiration of nine years and a three-year warranty if you register online within 90 days of purchase. Hence you can rely on your Clek seat to keep your little one safe and comfortable for years. Even better, as your family expands, you can easily install up to three car seats or boosters in the back.
Installing Clek Car Seats: Product Manuals
Chemicals and Environmental Policy
In making the car seats, they have eliminated using brominated and chlorinated flame-retardants and offer car seats in every category that are flame-retardant free. Additionally, they ensure each supplier adheres to their stringent quality control plan in manufacturing the various components. Clek also tests certain components for legally restricted chemicals of concern or others they wish to understand. Suppliers also have to provide test reports to certify that their components are free of restricted chemicals. Where possible, they work with suppliers with ecolabel certifications and local businesses in North America and Canada.
Sustainability for Future Generations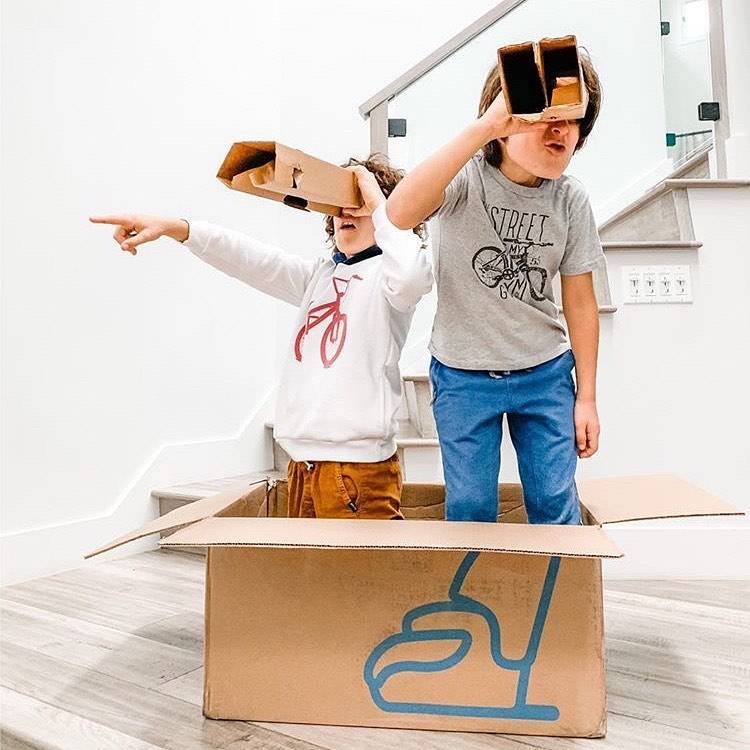 After you've unboxed your recyclable car seat, don't throw away the packaging - use them to spark your children's imaginations.
All the product materials and components of Clek car seats are either recyclable or reusable. Clek is the first and only car seat manufacturer that has a car seat recycling programme. With strategic partnerships in the United States and Canada, such as with CarSeatRecycling.com, these car seats are disassembled and recycled. The plastic, metal, foam and fabric components are also reintroduced into other products. Hence, this reduces the cost of mining, processing and transporting raw materials while reducing landfill waste.
In Singapore, recycle your car seat with PramWash. First, remove the fabric cover from the seat, and cut off the harness straps. Next, write "expired" and "do not use" with permanent markers on the seat's shell. Finally, send it to their main store at 1 Sunview Road, #08-47, Singapore 627615. This helps reduce carbon emissions and preserve the environment. Don't throw the cardboard boxes away - turn them into forts and castles for hours of imaginary play.
Clek Car Seats
Clek Liing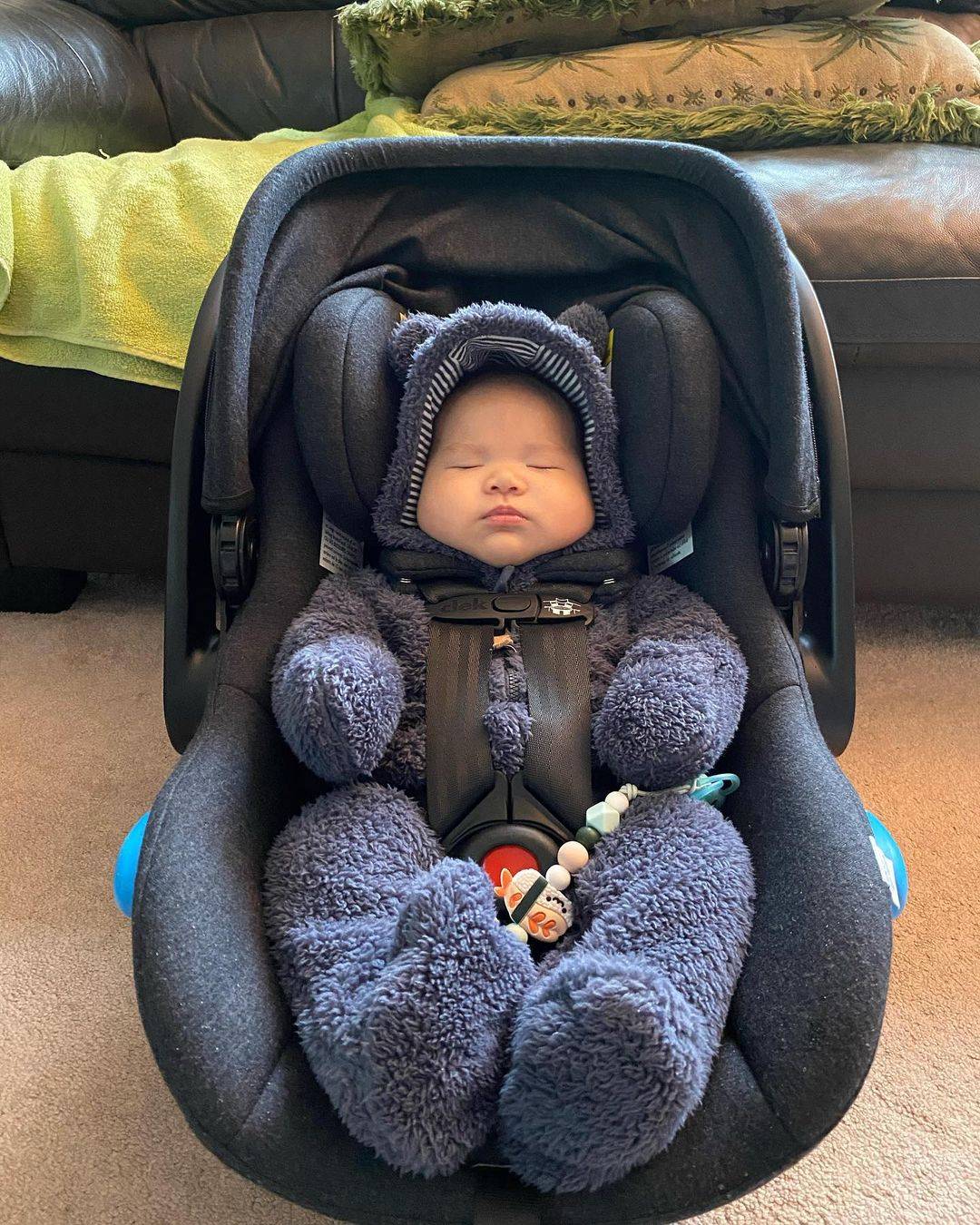 Like the other car seats, the Clek Liing comes with a few fabric options including 100 per cent merino wool, which is naturally flame retardant and has thermo regulating properties.
The Liing Infant Car Seat ($799 to $899) is designed with best-in-class safety features such as a metal load leg and a secure rigid-LATCH installation. Seven different recline positions perfectly match your vehicle's seat's slope and is very easy to install. For newborns, use the trusty bubble indicator to position them in the car seats at precisely the right angles - 40 to 45°- to support their necks. The Liing also has a two-piece shell, machine washable cover, peekaboo window and 100+ SPF 3-stage canopy. Choose from super soft fabrics, such as the polyester-spandex blend jersey knit, the terry cloth-like Standard C-Zero Plus and ethically sourced merino wool.
Clek Liingo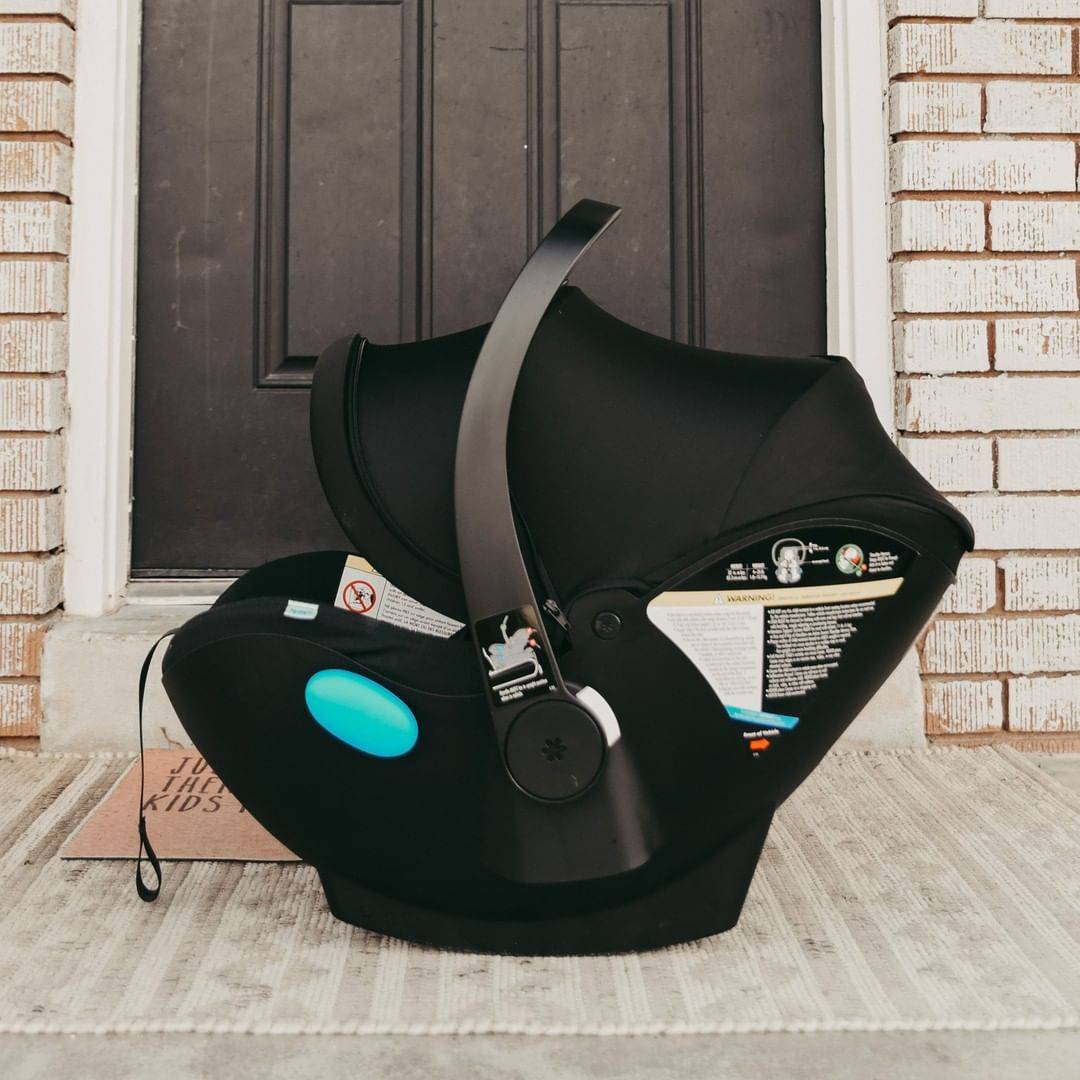 With the LATCH connectors onto the carrier, the Clek Liingo can be installed into most vehicles.
Another option is the Clek Liingo ($469 to $599), best for families without a vehicle, getting around in taxis or via ridesharing as it has no base. Instead, the LATCH connectors are engineered directly onto the carrier, tucked away in the detachable bin. These ensure that you can easily install the seat across most vehicles. After removing the bin, the car seat weighs just 4kg. To install the seat, use the European belt path method, wrapping the vehicle's seat belt around the carrier's back. This helps decrease crash forces on a baby's head and beck.
Additionally, this car seat is compatible with stroller brands like BabyZen and Bugaboo using the Maxi-Cosi car seat adapter. Both the Liing and Liingo are suitable for newborns up to 16kg. The newborn body support system provides proper head support and snug seating for them - even if they're a little early. Moreover, it also has similar fabric options, including 100 per cent merino wool.
Clek Foonf
With a range of fabrics to choose from, your children's Foonf car seats can perfectly match their aesthetic.
The Foonf convertible car seat ($999 to $999) is made with patented energy-absorbing crumple technology and a steel and magnesium sub-structure. Installing the seat is super easy with the forward-facing rigid-LATCH, and it's durable enough to be passed down from child to child. Moreover, the Foonf complies with international best practice so most children can remain facing the rear till they're four years old. Other safety features include the anti-rebound bar and the advanced side-impact protection system, with dual layers of energy absorbing EPP foam, adjustable headrest and deep side wings. The rebound bar also gives your little one an additional 2.5 to 5cm of legroom.
The thoughtful design extends to the removable, easy-to-clean seat cushion, which aids in accessing the rear-facing belt path. Additional features include the adjustable crotch strap with six different harness heights to fit your child as he/she grows. With all these features, it's no surprise that the Foonf conforms to all applicable Federal Motor Vehicle Safety Standards.
Finally, let your child pick his/her favourite fabrics. He/she can choose from the Jersey-Knit Collection featuring the Tokidoki Reef Rider, the standard C-Zero Plus in Snowberry and Ten Year Blue, and the Premium C-Zero in Cloud and Pitch Black. This car seat is newborn compatible with the infant-thingy ($119).
Clek Olli
Whether travelling around the country in a car or overseas in the aeroplane, keep your older children safe on Olli booster seats.
Older children can also enjoy the comfort and safety of Clek car seats. The award-winning Olli belt-positioning backless booster ($209 to $239) is safe and sleek enough for tweenagers from six to 12 years old. Raising your child 10cm helps improve the fit of the in-vehicle belt across the shoulders and the hips. It locks into place with an audible click for additional collision stability and meets all Federal Motor Vehicle Safety Standards. Using these booster seats reduce the likelihood of injuries in car crashes by 59 per cent for children 4 to 8 years old compared to children who only use safety belts. Children can choose from the Tokidoki Reef Rider, Shadow X, Flamingo X and Thunder to suit their aesthetic. It's also compact enough for your children to carry around wherever they go.
Clek Oobr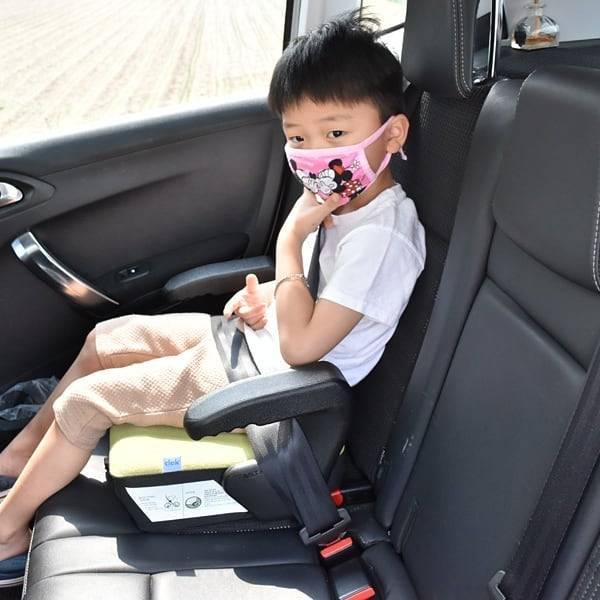 Keep your older children safe with these Clek Oobr high-back booster seats.
Perfect for children four and up to 45kg, the Oobr ($599 to $639) is a high-back booster seat with a complete metal sub-structure, the rigid-LATCH system and recline feature. When your child outgrows the seat - or doesn't think it's cool enough - it can be converted to a backless seat. Rated a "Best Bet" by the Insurance Institute for Highway Safety for more than a decade, this seat also comes with a cup holder. Some features include a magnesium seat frame, a structural headrest with deep side wings, and an energy-absorbing foam layer. Similar to the Olli, this helps your child fit the in-vehicle belt better. Of course, this also comes in chic fabrics like the Tokidoki Reef Rider, Snowberry, Cloud and Pitch Black.
Relevant Reads: Choosing a Car Seat
Credits: Vicki, jose swerv o, nontoxicmunchkin, Jimmy Mak, Helen Park, west_coast_kids, Hee Sun