Posted on August 10 2021
Stock up on these essentials to make your breastfeeding as smooth as possible.
Planning to breastfeed your baby? Here are the essentials you can stock up on to have a smooth-sailing breastfeeding journey with your little one.
1. Breast Pumps
Manual Breast Pumps
Build up a freezer supply with the Avent electric breast pump, with a silicone cushion that flexes and adapts to your breasts.
During your breastfeeding journey, you may need an electric and manual breast pump. The manual pumps help collect your milk from one side while you nurse on the other, usually solely by suction. These include the Haakaa Gen 3 Silicone Breast Pump and Baby Bottle Top, the Naturebond Silicone Breast Pump with Silicone Stopper ($19.90) and the Pigeon Milk Saver Pump ($19.90 to $65). The Haakaa Breast Pump and Baby Bottle Top allows you to collect milk and then directly feed your baby right from the bottle, minimising wastage. Each of the above pumps are made from food-grade silicone, lightweight without cables or batteries. If you prefer a pump that your little one can't possibly kick off your chest, try the Elvie Curve ($79), which fits the curves of your breasts and fits in your bra, with a capacity of 120ml.
Electric Breast Pumps
If you pump exclusively, want to build up your supply, or just want someone else to be able to feed your little one, get an electric pump. For instance, the Pigeon Electric Breast Pump Pro ($269) offers you adjustable suction levels and speeds and a bottle stand to prevent spills and prevents milk from flowing back. Another alternative is the Avent Double pump ($599) utilising natural motion technology to stimulate the milk flow in lesser time without having to lean forward. With eight and 16 setting levels, a quiet motor, minimal parts, a rechargeable battery, you can easily pump anywhere. There's also no need to buy different sizes of flanges as the silicone cushion flexes and adapts to your nipple, fitting up to 99.98 per cent of nipple sizes.
More options: Breast Pumps
Not sure which to choose? Learn more about the features of all the manual and electric breast pumps available at Motherswork.
2. Nipple Cream/Shields/Shells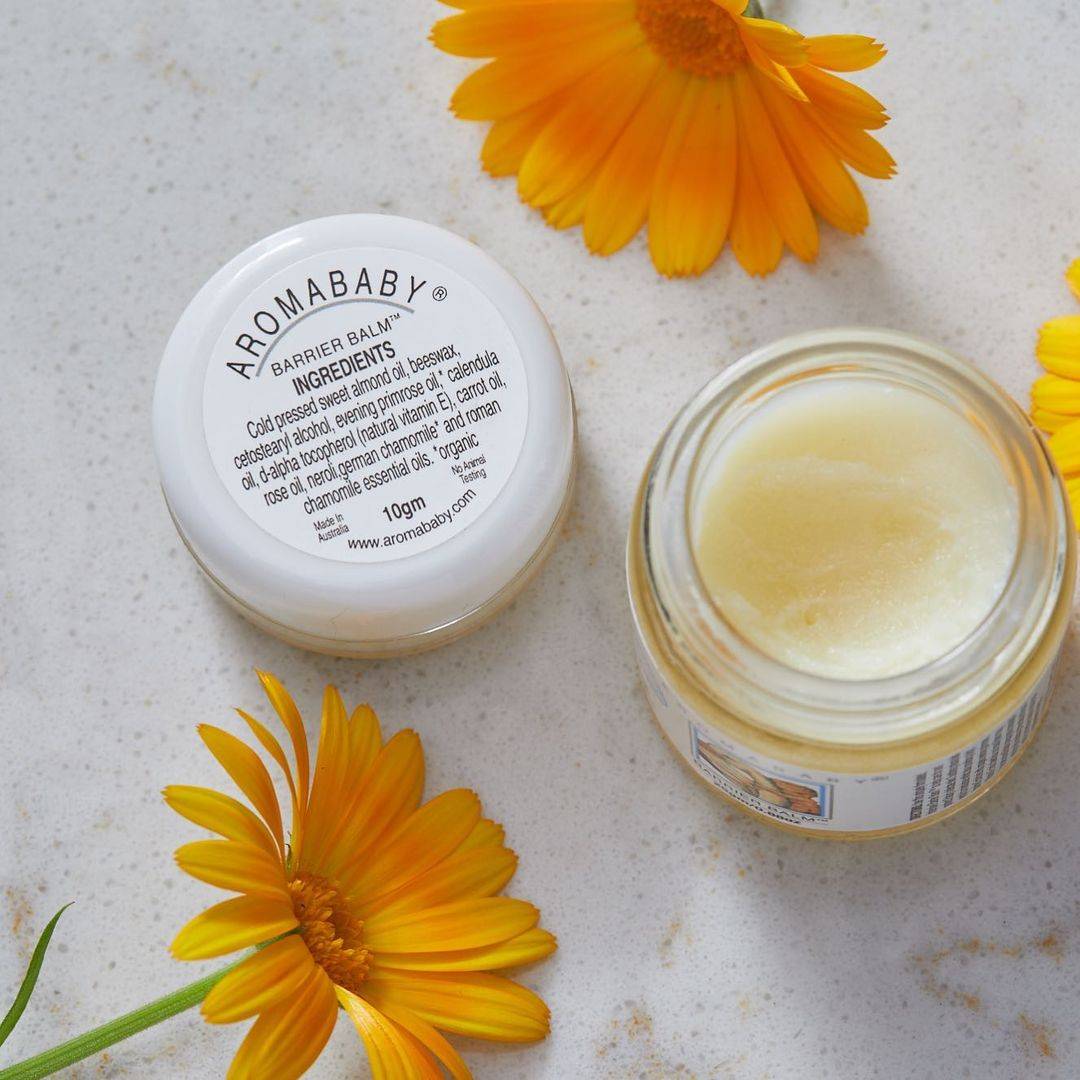 The multi-tasking Aromababy Barrier Balm tackles dry skin conditions, nappy rash and sore nipples.
In the early days, you'll likely experience some discomfort when breastfeeding your little one, especially for first-time mums. Mums with flat or inverted nipples may need nipple shields like these from Lansinoh, Medela and Pigeon ($7.10 to $26.90). These aid babies who have difficulties latching, while still offering high skin contact. Medela breast shells ($26.90) protect your nipples from chafing, allowing them to recover. These are flexible and can fit the shape of your breast while discreetly worn under your clothes. Otherwise, try applying nipple cream ($11.90 to $22.90), or your breast milk and let them air dry. Made from pure, medical grade lanolin, these nipple creams have no additives, preservatives or chemicals, hence there's no need to wipe them off before breastfeeding. A multi-tasking alternative is the Aromababy Barrier Balm ($29.90 to $58.90), which soothes sore nipples, nappy rash, cradle cap and other dry skin conditions.
3. Nursing Bras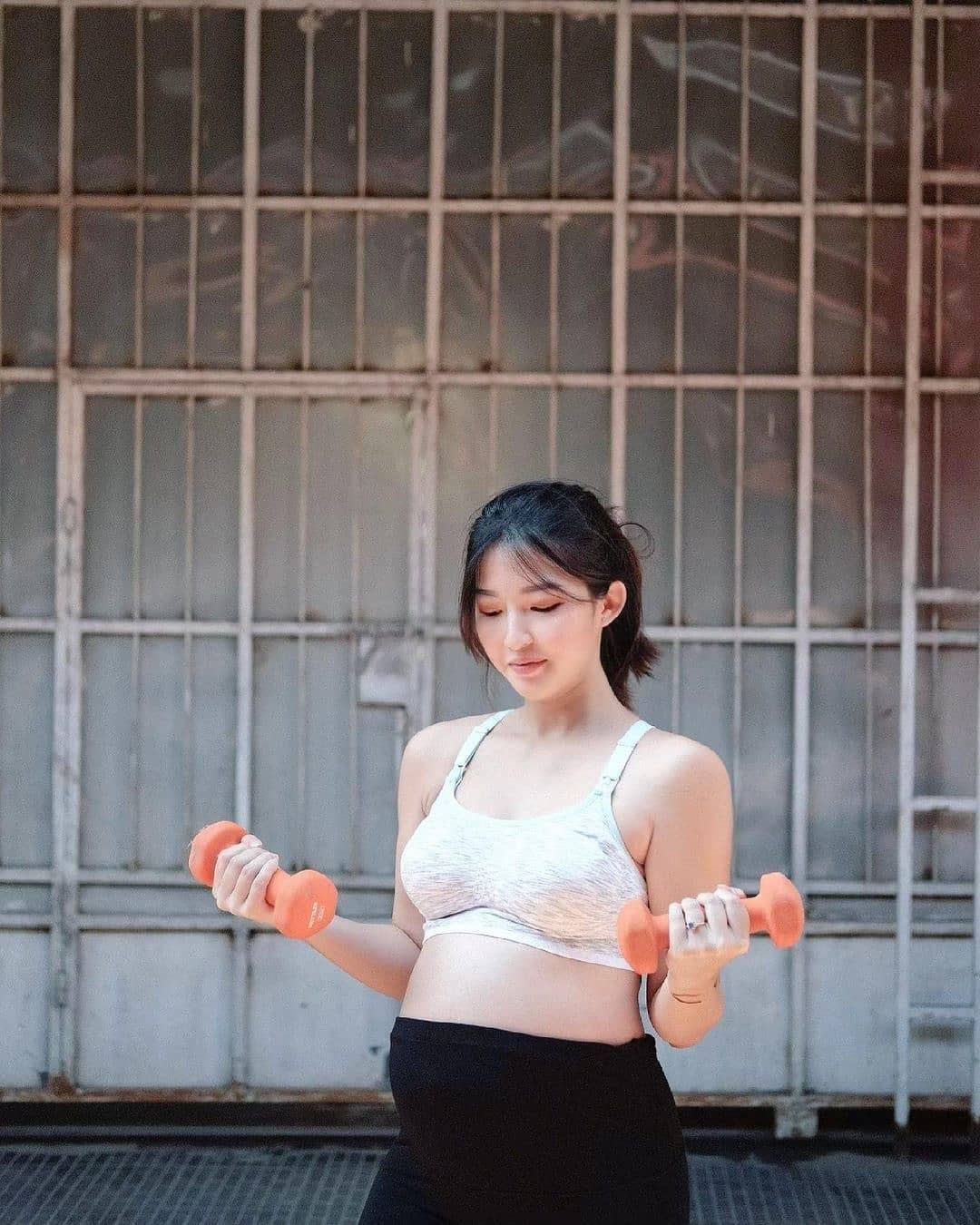 Bravado's Body Silk Rhythm Nursing Bra has 4-way stretch and molded cups, perfect for working out during pregnancy and beyond.
The most accurate time to measure yourself for structured nursing bras is around three to four months after giving birth, when your milk supply has been established and regulated. When pregnant, wait until you're around eight months pregnant, as you'll have gained most of your body weight by then, and the size would be similar to what your breasts would be eight weeks postpartum. Try Bravado's Body Silk Seamless Nursing Bra ($55.90 to $79.90) with luxurious soft fabric that accommodates your changing shape, and is comfortable to wear without the band irritating your skin. The nursing clips can be opened and closed with one hand, and drops away for maximum skin-to-skin contact. Another option is the Nursing Cami ($64.90), keeping you cool in the hot weather, and long enough to cover a growing belly.
Of course, if you're pumping regularly, you'll want to have your hands free to use your phone or do quick chores around the home. The ISA UCHI Handsfree Breast Pump Bra ($39.90) fits most pumps so you can quickly double pump, and can be adjusted from XS to L with velcro areas on the back panels.
4. Nipple Wipes
Avoid breast infections by practicing good hygiene, washing your hands before touching your breasts. Clean your breasts with warm water when showering, or use the NUK Nipple Wipes ($15.90 to $47.90) that have been sterilised with purified water. Avoid using scented soaps and shower gels, and wet wipes with alcohol. These may irritate or dry your skin.
5. Breast Milk Storage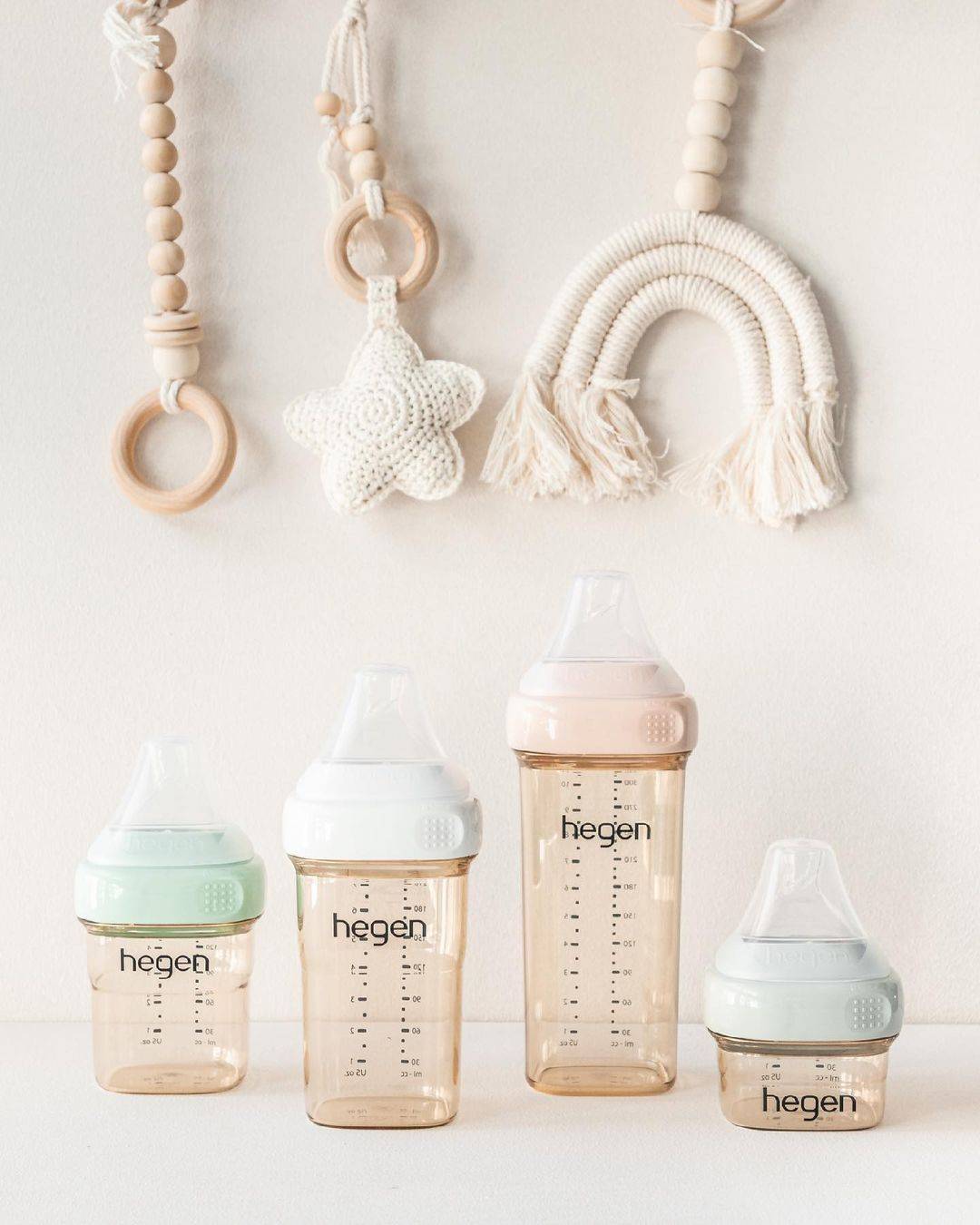 Use breast pumps and compatible bottles like these from Hegen to reduce the likelihood of having missing amounts of milk when pouring from one container to another.
If you're pumping to build up a freezer supply, or just for future feeds, store these in breast milk storage bags or containers. Conserve every drop by choosing bottles that are compatible with your pump and can be used to feed your baby. Examples of these are the Hegen, Medela and Pigeon bottles ($13.50 to $55), which are compatible with breast pumps so you can pump and then feed for minimal wastage. You can also pump directly into the Lansinoh Breastmilk Storage Bags ($19.90) with the adapter.
6. Breast Pads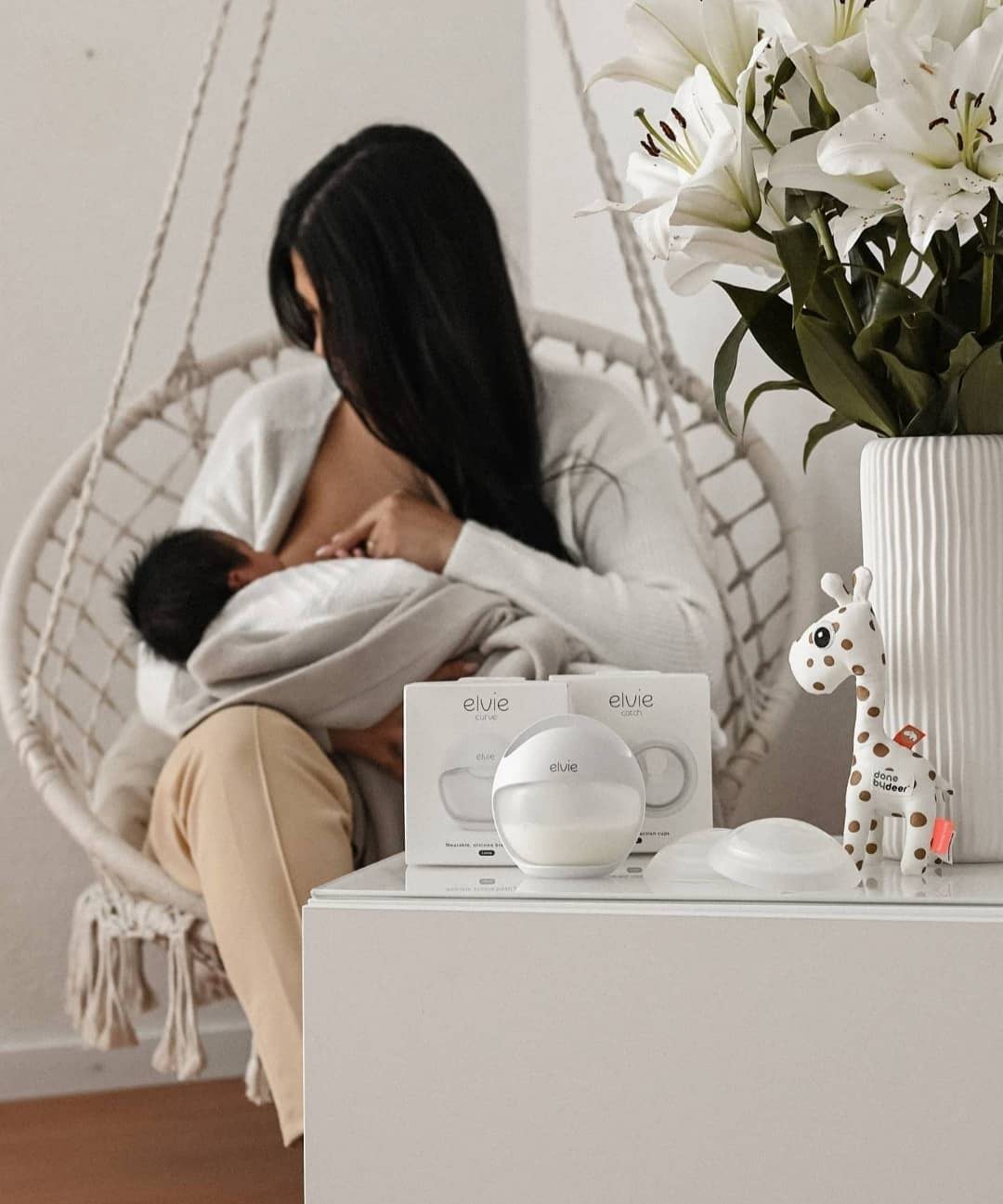 The Elvie Catch (the circular disks on the right) milk collection cups can hold up to an extra 30ml of precious breast milk.
When your milk has come in, it's essential to get some breast pads so you don't leak into your bra every time you have a letdown. For instance, the Pigeon Breast Pads Comfyfeel ($10.90) is ultra-soft, reducing nipple abrasion, and lined with moisturising aloe vera. The super absorbent polymer material is also breathable and leak-proof. More sustainable options are the washable Naturebond Bamboo Cotton and Bravado Nursing Pads ($19.90 to $39.90). Another option is the Elvie Catch ($55), two breast milk collection cups with slip-proof silicone skirts to prevent you from leaking into your clothes. Holding up to 30ml, it also helps save extra milk for your baby rather than in the breast pads. These can be cleaned by hand or in a dishwasher.
7. Nursing Pillow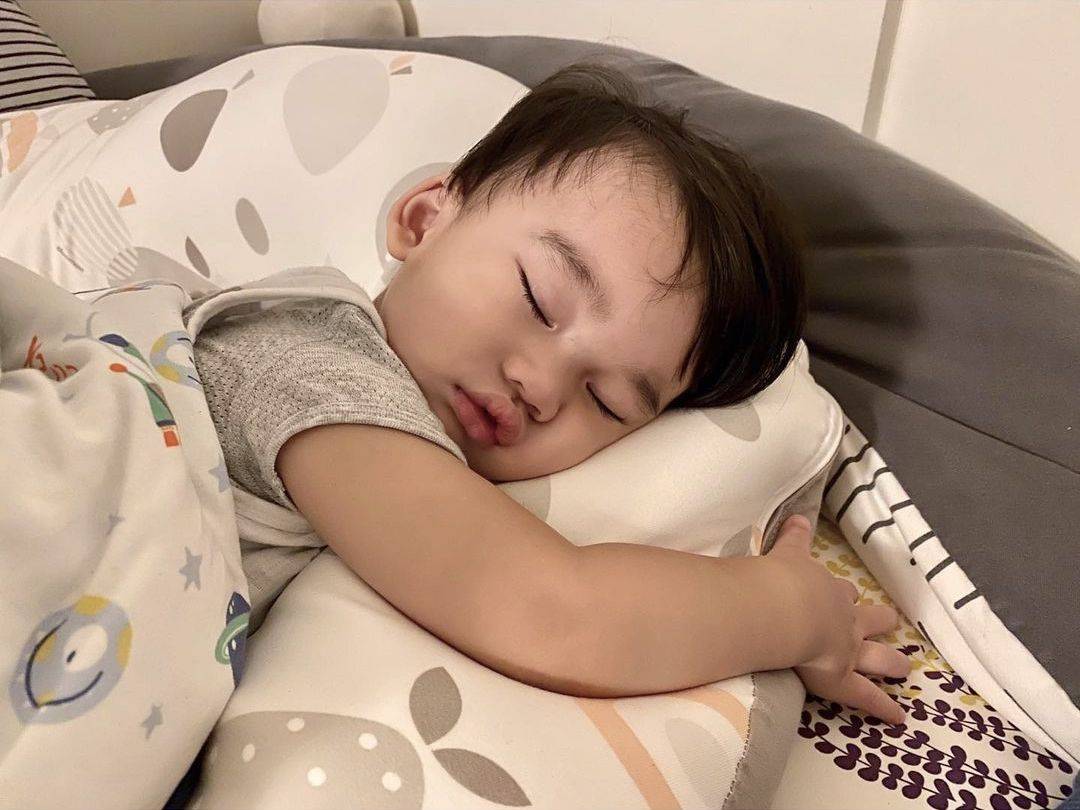 The multi-purpose Doomoo Buddy nursing pillow can be used during pregnancy, for breastfeeding, and even for your child to sleep on.
Experiencing aches and pains during pregnancy? Relieve these with a nursing pillow which can be used to support your arms and shoulders when breastfeeding your newborn. For example, the physiotherapist-recommended Doomoo Buddy Organic Cotton Multi-Functional Cushion ($135.90) features extra fine and silent micro pearls, letting you mold the Buddy to your body. Aside from using this to help feed your little one, you can also use the Relax Cover to create a secure nest for her to rest and play on. Additionally, you can also order refills of the polystyrene microballs. Similarly, the Candide Multirelax Jersey Cotton ($139) supports your stomach during pregnancy, and settles your baby at the perfect height to reduce pressure on your back. If you need a moment to yourself, strap your little one into the cushion using the adjustable safety buckle.
8. Nursing Cover for Breastfeeding
Discreetly pump or latch with these nursing covers from Bebe au Lait and Cambrass ($49.90 to $55). Both covers have pockets to store practical items like breast pads or pacifiers. These also allow mums to keep eye contact with their babies while breastfeeding, while providing ventilation and privacy. Multifunctional, you can also use these as a blanket or a sunshade.
Relevant Reads: All About Breastfeeding
Credits: Jonathan Borba,Vanessa,Cindy Thyssen,veronicaskindoflife,Sming