Posted on January 11 2022
Making resolutions as a couple allows both of you to reflect on the past and set up goals for the future.
2022 is here and if you've yet to plan for the year, now it's as good a time as ever. New Year resolutions have always had a bad rap for being futile and let's face it, when you're halfway trudging into the year, you might have totally forgotten about what you had set out to do in the first place. However, resolutions can prove advantageous as they give you a chance to reflect on what's important, move in a positive direction, and focus on achievable goals. One thing that this pandemic has shown is that we should be thankful for all that we have and loved ones around us. This year, how about making resolutions with your partner instead? Not only can it help you both stick to your promises, but also celebrate successes together as well as strengthen your relationship. Have some fun with your resolutions and check-in throughout the year to see how you both are doing. Here's a list of the best New Year resolutions every couple should make to ring in the New Year right and build a healthier, stronger relationship.
EXERCISE TOGETHER
Working out together is a sure-fire way to hit your fitness goals this year. Enlist your partner as your regular workout buddy and keep each other motivated. You can even take turns to decide on what exercise activity to embark on or if there's one that you both absolutely love, stick to it! Make this a daily (if possible) or weekly routine and reflect on how your it has strengthened your relationship.
EAT RIGHT
In line with your resolution to exercise together, how about also creating a nutrition plan to eat right this year? Start by making minor changes to your diet like adding more leafy vegetables to your family meals and cutting down on fried food. You can also experiment with other fruits and veggies that you don't normally go for. Or what about juicing every other day? Cooking together is always a fabulous way to spend more time together and make couple decisions on how to create a healthier plate.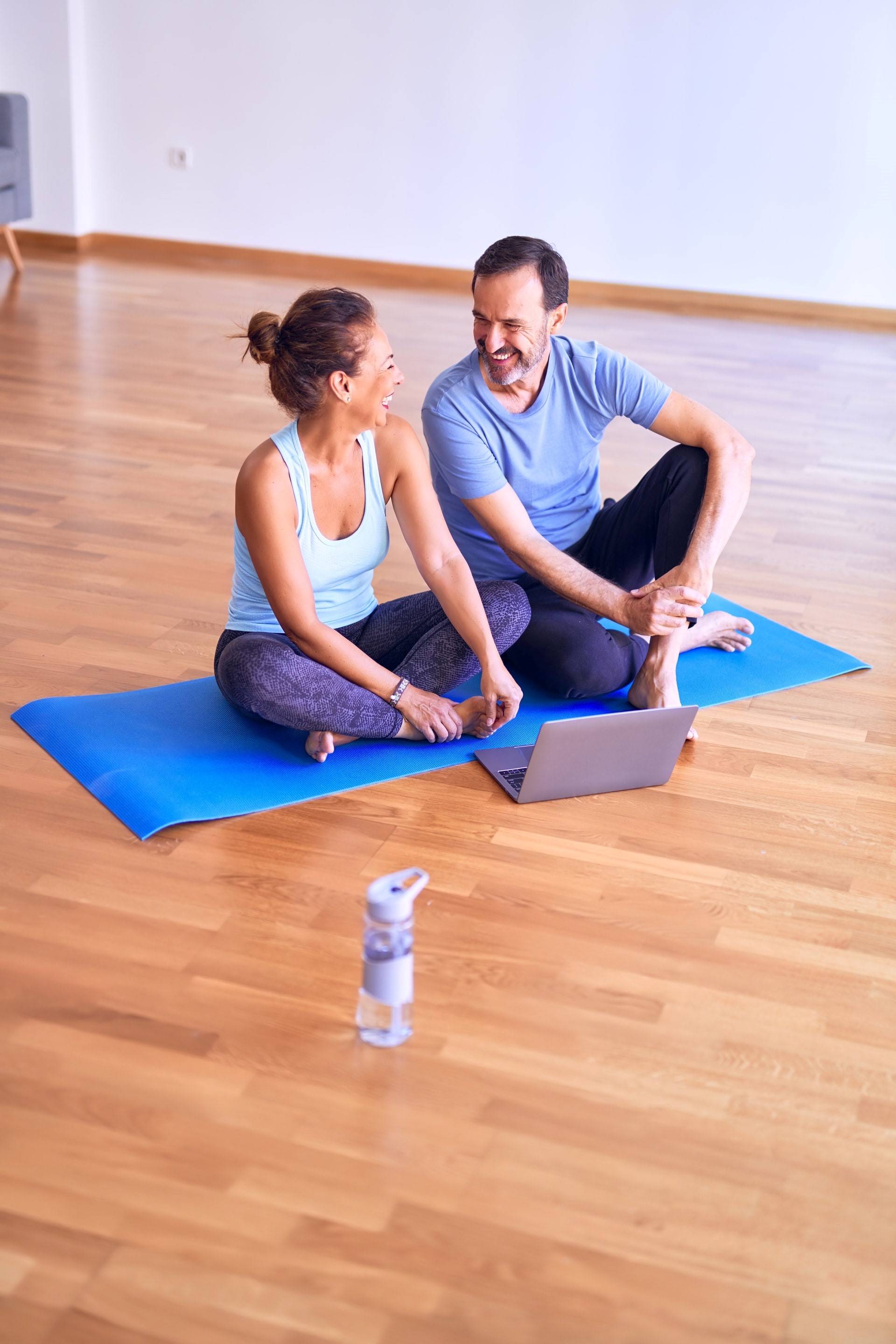 Exercise with your partner and motivate each other to keep fit and stay active this year.
COMMIT TO REGULAR HEALTH CHECK-UPS
It seems like getting regular health check-ups always gets shelved when you're bogged down by the daily grind. However, with the pandemic still looming over us, other than eating healthier, it's good to schedule annual health check-ups at the start of the year for you, your partner, and even the kids.
CHOOSE A CAUSE TO VOLUNTEER FOR TOGETHER
This year, instead of random donations to charities or volunteering as and when time permits, make it a point to join a noble cause and do it with your partner. Find a cause that's close to your hearts and find out how you can give back to society. Signing up for a cause that will benefit the underprivileged will have a positive effect on your mental wellbeing. Check out what volunteering opportunities are available at https://www.volunteer.gov.sg or https://www.giving.sg.
COME UP WITH A FINANCIAL PLAN
When it comes to the topic of money, being open and talking about it can improve your relationship. Rather than just letting things slide year in and year out, actively scheduling time every start of the year to sit down and plan out your family's finances can prove fruitful. You can being by discussing what money means to you and your partner as well as what you value in life, what is absolutely crucial for you to spend on so that it can help you both come to a common ground on what takes priority. This will lessen any misunderstandings over this prickly topic.
DO THE LITTLEST THINGS
Sometimes, going big isn't the best thing. While we love to receive huge gifts from our partner and go all out to plan a massive romantic gesture for them as well, the small everyday gestures seem to get more noticed and feel more important. It is easy to take each other for granted and occasionally when you receive a cute little emoticon, text, or just a casual compliment, it really makes your day. These small things show that you care and are thinking of your partner every day.
LEARN A NEW SKILL/FIND A NEW HOBBY
Instead of doing the same old things over and over again, it's time to learn a new skill together and if you both love it, make it into a hobby! You can take turns choosing a new activity to try together each month or two and perhaps even rope in the kids for a family activity. Learning a new skill is a great way to get out of your comfort zone and spend some one-on-one time with your partner, getting to know them all over again. If you're not too sure with what skill to learn, check out Masterclass' list of online classes and learn from the most inspiring artists, leaders, and icons in the world.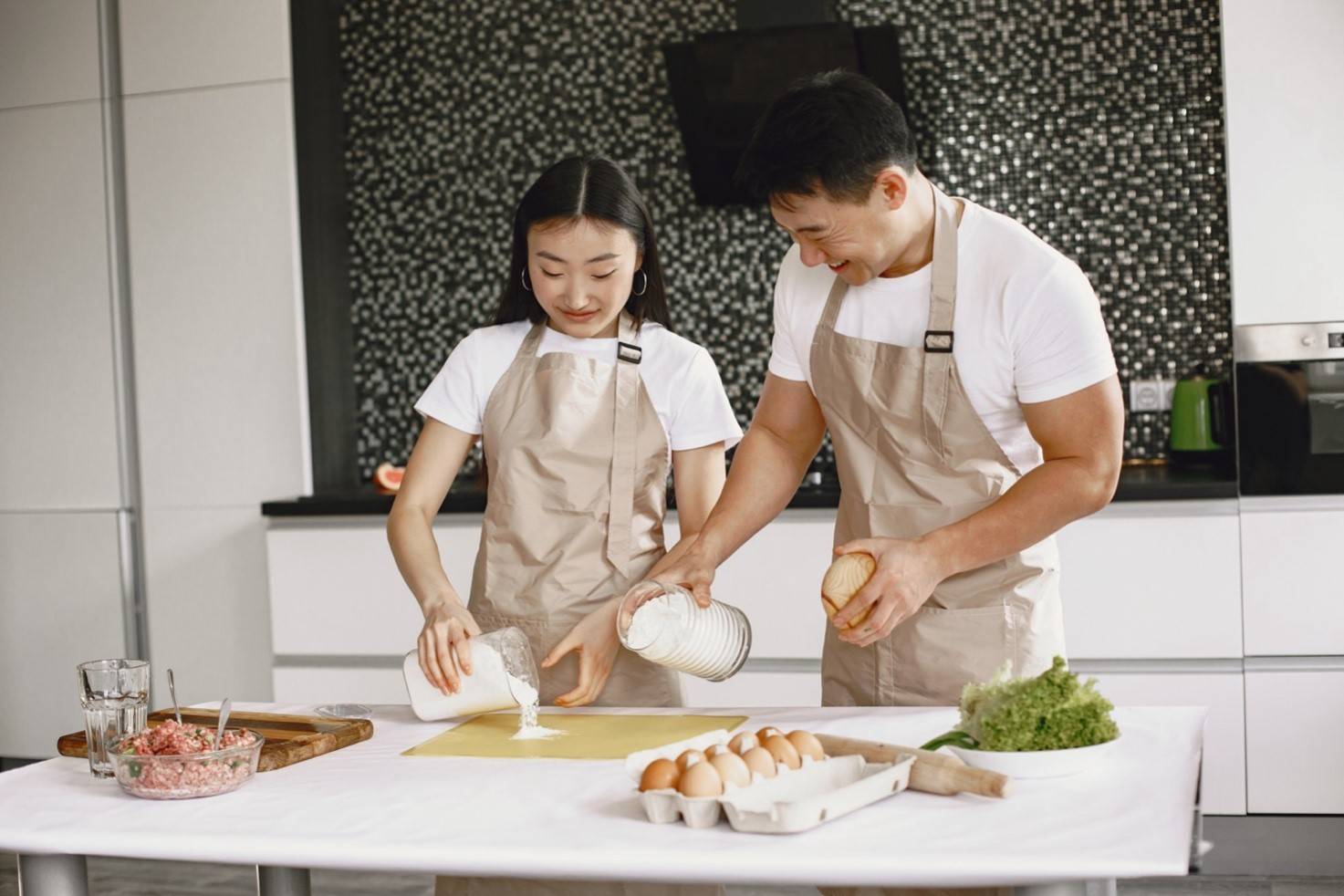 One of the great ways to bond together as a couple is to cook up a storm in the kitchen. Learn a new dish and try to do so once a month!
ACTIVELY LISTEN TO YOUR PARTNER
Listening is just well, listening, but active listening takes focus and effort and it's incredibly important in a relationship. At some point or other, we are all guilty of not really listening to what the other half is saying. We might be multi-tasking, doing the dishes, or just overall consumed with whatever it is we are busy with as our partner is trying to engage us in a conversation. Active listening involves sitting down, looking into each other's eyes, and a paying attention to what they say as well as following up with questions that show we care. Work at it this year!
STOP FIGHTING OVER TRIVIAL MATTERS
As they say, pick your battles and constantly bickering over the tiniest things is not healthy in any relationship. Be resolute about stopping this behaviour this year and try to avoid petty arguments. Nit-pick once and it may be alright, but when it becomes a recurrent habit, it will erode the foundation of your relationship.
PLAN 'ME' TIME
Just as 'we' time is important, so it 'me' time. A positive relationship is one where you support each other, but don't rely on each other for every single need. You'll realise that you will value each other more as a couple if you have room and space to develop as individuals. Go on a staycation with your girl pals, plan a spa-daycation and let him have his 'bachelor' night ever so often.
BE MORE CREATIVE IN THE BEDROOM
Sex can get lost in the shuffle especially once you have kids and can barely spare anytime for yourself. However, this intimate act is crucial to a healthy, strong relationship and should never be skipped. Engage the babysitters and make time to reconnect with your partner over a weekend staycation. Start planning at the start of the year and make it a point to keep to it. Ignite passion in the bedroom but trying out a new position, new toy or perhaps just change the venue of the act altogether!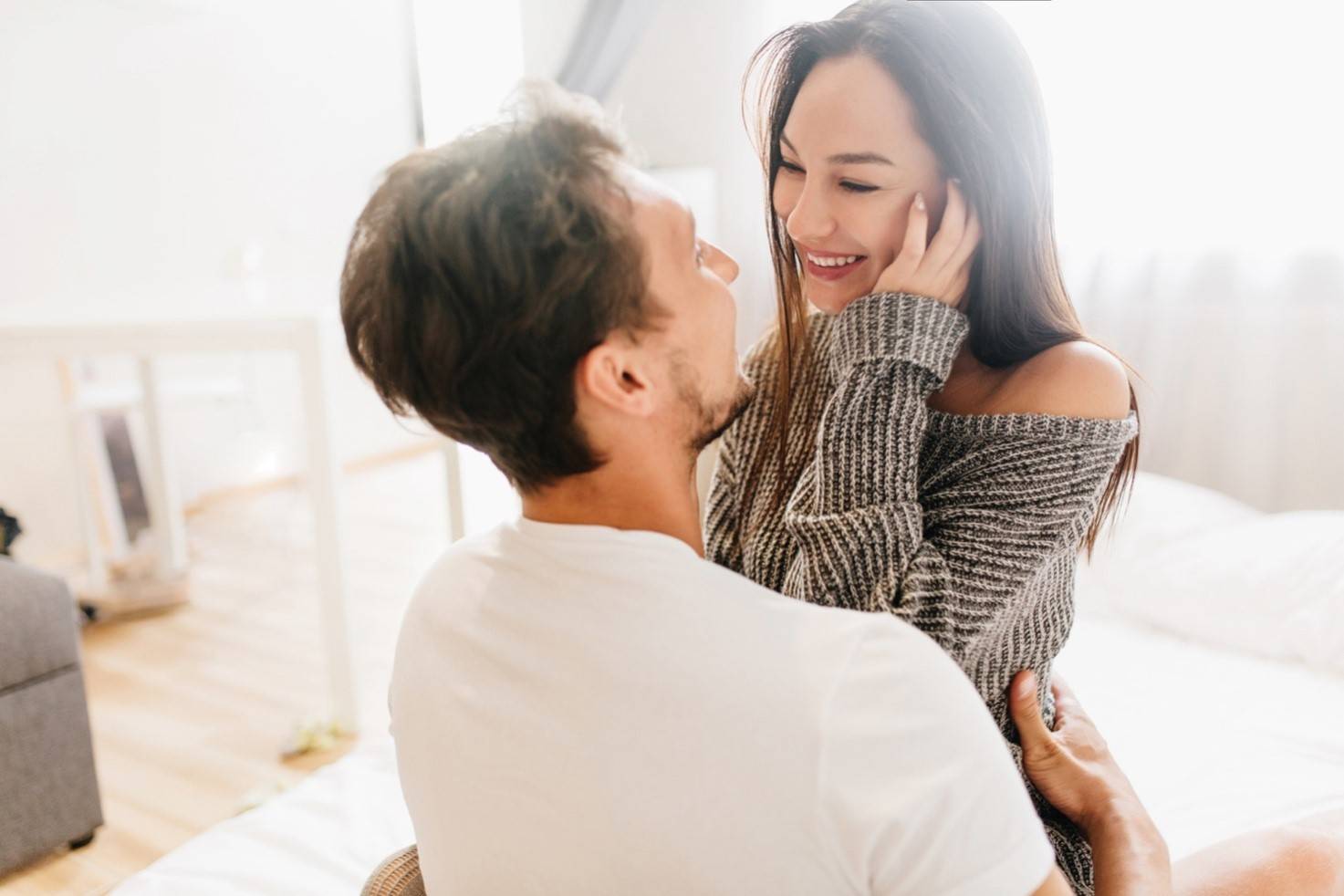 Bring on the romance this year and get creative with your partner.
DITCH THE DIGITAL DISTRACTIONS
This last but certainly not least resolution is one that everyone in this day and age should make. It's time to shy away from any digital distractions and go on a tech-free holiday if you must! You can even incorporate this into your date nights or with any activity that you are doing together. Leaving the phone at home is tough, but turning it off and leaving it in your bag is certainly a do-able option.
Creating New Year resolutions together as a couple in effect means that you have an accountability partner. Not only does this help you to achieve your goals together, but also provides an opportunity to celebrate successes together. Being intentional about putting in effort in your relationship ensures that it will be strengthened for years to come.
Credits: Priscilla Du Preez, krakenimages, prostooleh, lookstudio
Relevant Read: Setting Goals and New Year's Resolutions with Your Child