Posted on November 29 2022
The year-end holidays are in full swing and with so many camps and workshops to choose from, we've narrowed down our top picks of unique additions. From animal-friendly to curated crafting and adventure, here are 10 activities to keep the whole family engaged this holiday!
Friends of Animals Workshops - Animals and Us Academy
Suitable for: 6 to 12 years old

At the Friends of Animals workshops, kids will explore the unique features of different pet animal species and their specific needs to live an enriched life. Classes are curated and conducted by veterinarians and animal educators. As well the class sizes are kept small to allow for individual attention and support. There's parent-child workshops too! Check out for all available workshops here.
When: Multiple dates available
Price: From S$58
Where: Multiple locations


Cultural Arts Camp – H&C Chinese Art Center and Believer Music
Suitable for: ages 5 and above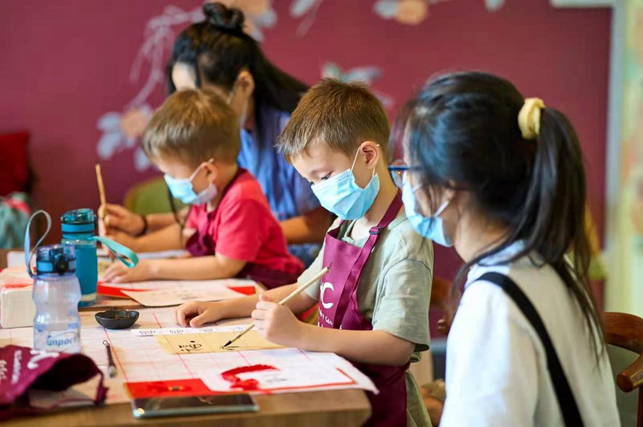 Join H&C Chinese Art Center and Believer Music as they bring you a cultural Arts Camp with Music and Calligraphy! Learn to play the Cajon, Ukulele and Keyboard, and try your hands at calligraphy too. You can choose to attend five days from 10am to 3.30pm or to attend the half-day camp from 10 am to 12 pm (music instrument + ink painting) or 1.30pm - 3.30pm (pen calligraphy).
When: Every Mon to Fri from now to 6 January 2023
Price: From S$300 per pax
Where: International Plaza, Level 3, Singapore 079903
Drone Flying Experience – Drone Flying Academy
Suitable for: ages 7 years and above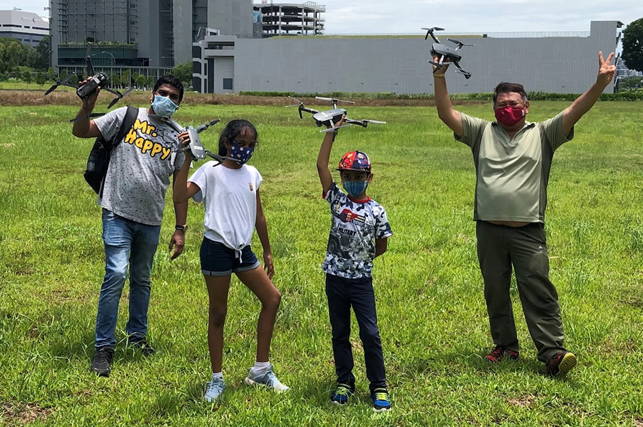 Have your kids experience drone flying with this specially curated 1.5 hours Recreation Drone Flying Experience for two pax! Students will be exposed to drone technology that are commonly used in Singapore context. Apart from general knowledge, they will be involved in Character and Citizenship Education (CCE) as they will learn to fly drone safely and properly in the interest of the general public and aviation. The practical component of drone flying will be the highlight of the course. It exposes the students to hands-on experience of flying a commercial grade drone. Through some simple exercises, it challenges their psychomotor skill, hand-eye coordination and cognitive development. The practical aims to train their skillsets on their drone movement, braking, orientation and combination of manoeuvres.
When: Multiple dates
Fees: S$252 for 2 pax
Where: 22 Sin Ming Lane, #05-87, Midview City, Singapore 573969


Magic Tricks Workshop – Mr Bottle's Magic Academy
Suitable for: 5 to 12 years old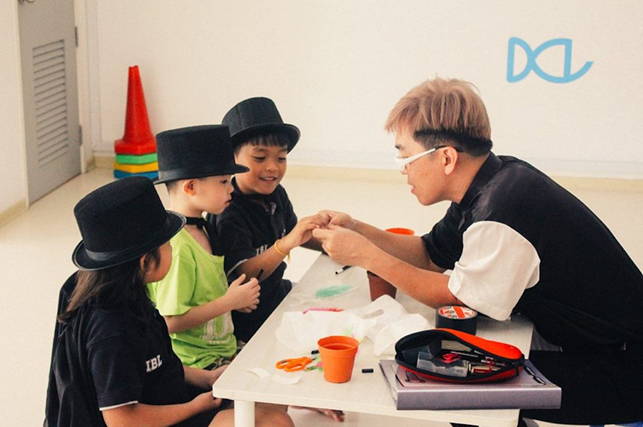 Our raved magic workshop is back at a British Hainan (Purvis Street). Let your kids join this fun Christmas themed magic workshop to learn how to perform magic and much more! The theme for this magic workshop is Christmas magic, which is great if you are celebrating Christmas at home or hosting a Christmas party. You will even bring home a few professional magic props!
When: 1 & 5 December 2022
Price: S$128 (1 Day), S$199 (2 Days)
Where: 23 Purvis Street, #01-01, Singapore 188600
Create Your Own Wooden Train – Saltt Workshop
Suitable for: 7 to 12 years old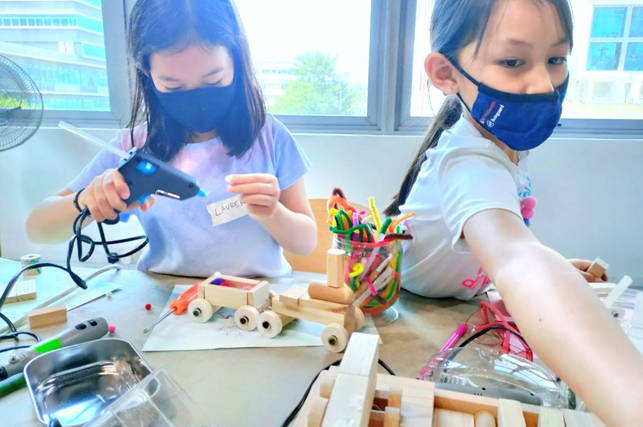 Give your kids an opportunity to explore natural material and construct their own toy! Kids will learn to craft their wood project under the supervision of an experienced adult facilitator. They will be provided with materials to personalise their own train. Saltt Workshop aims to engage a child's imagination while imparting basic life skills like spatial skills which are needed for success in a variety of technical careers - including engineering, architecture, dentistry, computer programming and more. The open-ended nature of the sessions allows kids to explore their own assumptions, make mistakes and harness their own problem-solving skills.
When: 5 December 2022 from 10am to 12pm
Price: S$58
Where: 9 Ubi Link, #02-06, Singapore 408469
Beginner Sailing Programme - Grommet
Suitable for: Ages 7 years and up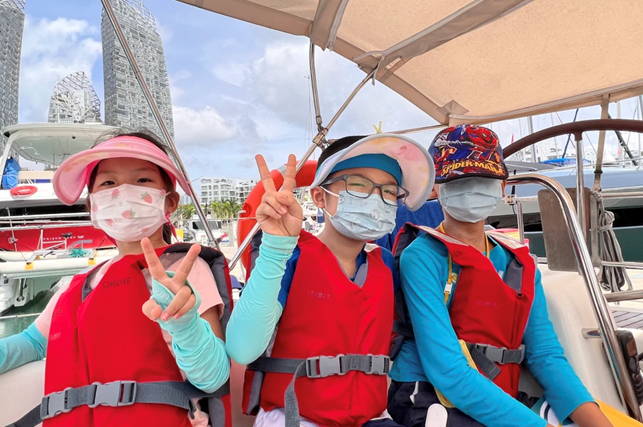 Grommet refers to young, adventure-seeking people who love riding the waves! Designed for kids aged 7 years old and up, GROMMET! is a fun, adventurous, and educational programme that will introduce the art of sailing to young explorers. Where adventure meets courage and discovery, this beginner sailing programme is suitable for 4 pax where participants will pick up invaluable skills like responsibility, problem-solving and teamwork as they take up new challenges and explore what it takes to be a sailor. It is also a great bonding opportunity too!
When/Duration: 4 hrs (2 slots available: 10am to 2 pm or 3pm to 7pm)
Price: S$1,003.10 for 4 pax
Where: Marina at Keppel Bay, 2 Keppel Bay Vista, Singapore 098382
Full Flight Experience Programme – Aeroviation

Suitable for: Ages 7 years and up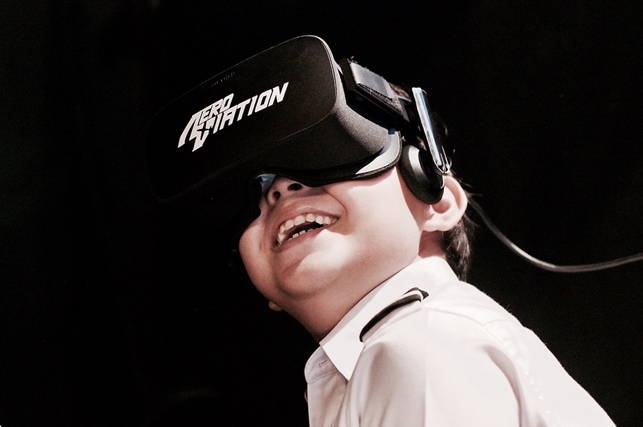 Take the first step into the aviation world by being in the shoes of 3 aviators in the full flight experience programme with Aeroviation! A pilot, an engineer, and also an air traffic controller! Have hands-on flying experience in our Cessna 172 simulator where instructors will be teaching you how to control the aircraft and complete challenges. After that, be immersed in the world of VR where you will learn parts of the airplane and be in different aircraft! Finish your experience by testing yourself to manage multiple aircraft in the airport with our voice recognition Air Traffic Controller Simulator.

When: Tuesdays - Sundays (10 am - 10 pm)
Duration: 1.5 hours
Price: S$250
Where: Oxley Bizhub # 01 - 50, 63 Ubi Road 1, Singapore 408728


Walk on the Wild Side – Wild Space

Suitable for: Ages 6 years and up
Join Walk On The Wild Side for a Wild Ubin Adventure this school holiday where little ones will explore nature's playground on Pulau Ubin. Discover the rustic charm of the island and find out more about the native plants and wildlife on the island, some of which are not found on mainland Singapore. There will be a guided walk by an experienced nature guide and activities for kids to learn about the ecosystem and how they can play a part in being a conservationist. Book here.
*Part of the proceeds will be donated to the conservation of Singapore's last wildcat, the leopard cat through the Singapore Wildcat Action Group (@swag.cat.sg). They support the conservation of Singapore's last wildcat, the critically endangered leopard cat, which is also found on Pulau Ubin.

When: 30 November, 2, 4, 6, 8, 11 December 2022 (more dates will be released soon!) from 9am to 11.30am
Price: S$75 per child (6 years and above), S$110 per parent-child pair, S$40 for additional adult (Boat fares to and from Pulau Ubin are included in the price.)
Where: Pulau Ubin


Rooftop Farm Encounter – The Sundowner

Suitable for: Ages 5 years and up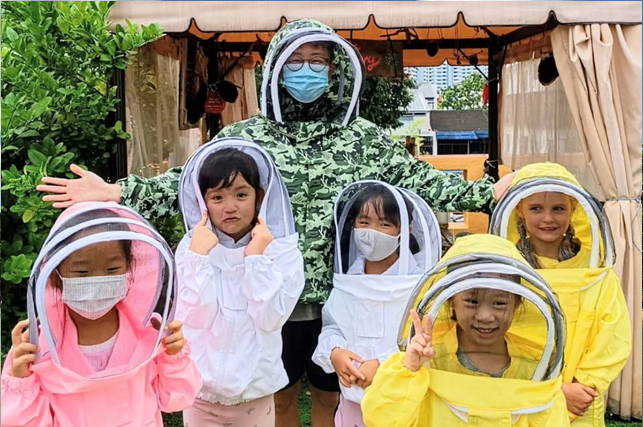 Over two hours, reconnect with nature on a beautiful rooftop farm: Start with digging into soil to search for underground critters like earthworms, which keep it alive and full of organic nutrients. This grows healthy plants, which produce flowers and nutritious fruits!
​
Many fruiting plants need pollinators. Enter our rescued bees: observe them foraging from the flowers around the farm, then don a bee suit to inspect their nests! Finally savour a flight of exotic honeys, and end off your evening sipping your garden-garnished drink over sunset.
When: Join-in sessions are from 5 to 7pm, every Friday, Saturday, and Sunday; Private sessions can be arranged on any day, subject to availability.
Price: S$85 per child (0-12 years), S$115 per adults (13 years and above)
Where: 705A East Coast Road Singapore 459062
Sewing Camp – Crafty Whizz Studio

Suitable for: Ages 6 years and up
Crafty Whizz's popular sewing camp is back and this holidays, they've combined some Christmas projects like making your own emojis, a mobile phone sling bag, card holder, stuffies, pillows and more. Kids can learn how to use a sewing machine and make exciting new projects too! WhatsApp 9101 8203 or book online.
When: Now to 31 December 2022
Price: S$99.90 for a 4-hour session.
Where: 81 Joo Chiat Road, #02-05, Singapore 427725