iimo X Macaron 3-in-1 Foldable Tricycle #2 - Sugar Pink (LIMITED EDITION)
$238.00 $258.00
4582394786129
Details
iimo 3-in-1 Foldable Tricycle is the no. 1 selling award winning tricycle in Japan. Winner of Harper's Bazaar Best toys of 2016, the iimo foldable tricycle transform into 5 stages that suits your growing child at different stages. Suitable from 1.5 - 4 years old.
The iimo 3-in-1 Foldable Tricycle is a space-saving, compact, foldable, easy to carry & store tricycle. It is ergonomically designed for young riders, and encourages your little ones to be on the go in a safe and stress free environment.
iimo 3-in1 Foldable Tricycle - 3 Stages
Push Car
Walker - just push back the safety bar
Independent Tricycle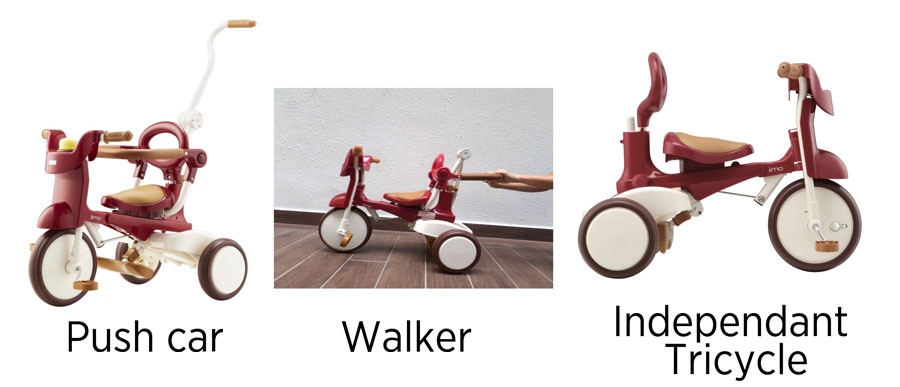 So many different ways to use!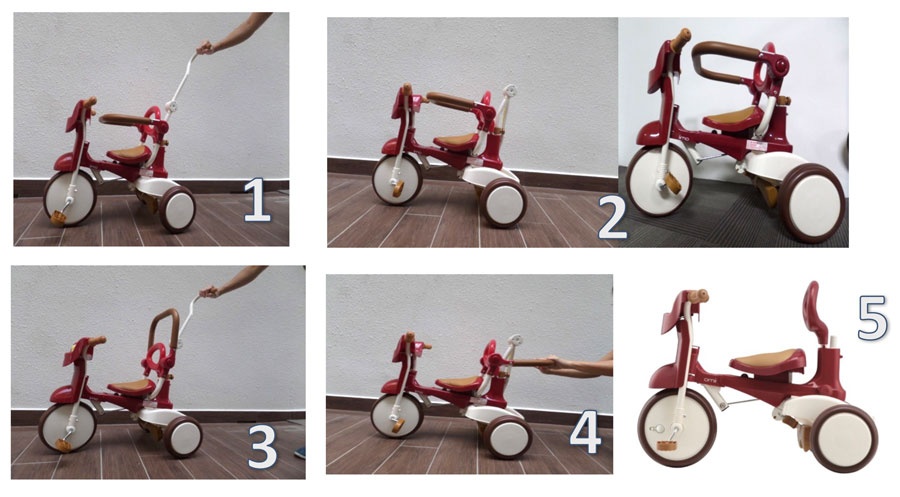 Other Features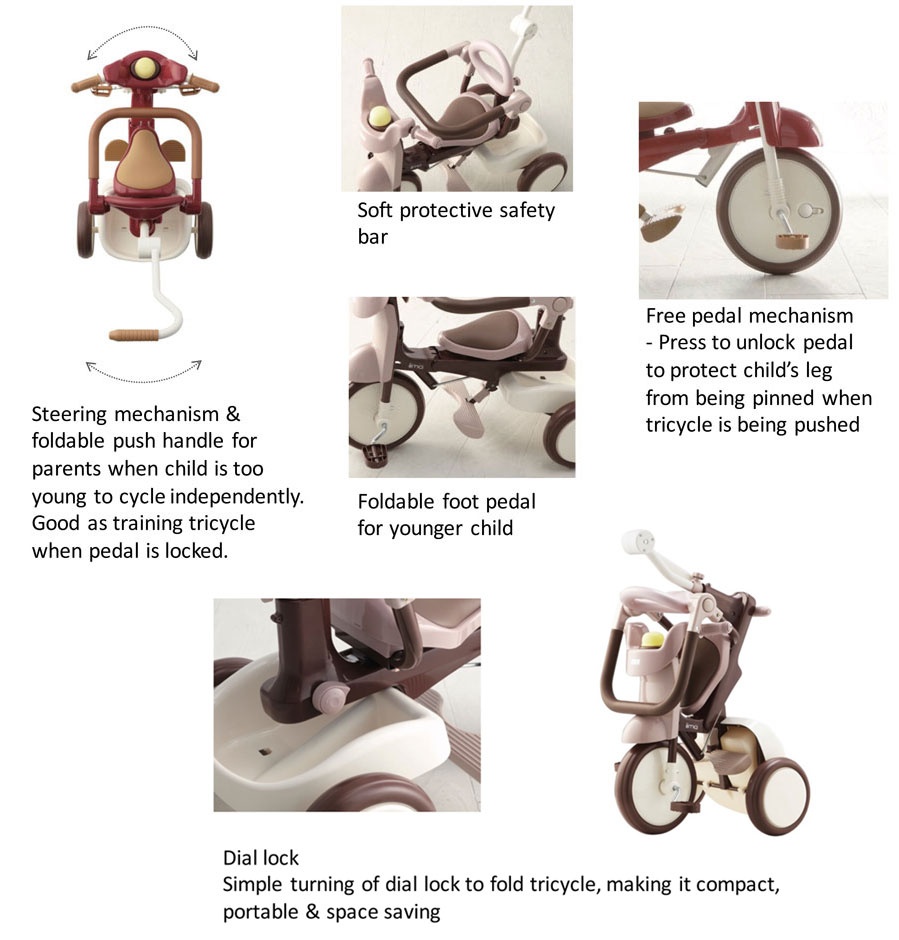 Award Winning Design
Awarded one of the Best Toys of 2016 by Harper's Bazaar, the innovative design makes the iimo 3-in-1 Tricycle unique.
This new model of the iimo 3-in-1 Tricycle is a modern take on a retro classic combining classic design with contemporary cool colours.
For children 1.5-4years of age, the high quality design and robust materials will ensure the best and safest experience for your child as they start exploring a world of mobility.
Smooth Ride
The iimo 3-in-1 foldable tricycle is the perfect trike whether you're out at the shops or picnicking in the park. The iimo tricycle boasts the smoothest of rides thanks to the excellent shock absorption built into the wheels and the superb one-handed steering mechanism that guarantees effortless maneuverability anytime you're on the go.
The new iimo 3-in-1 also includes a pedal lock system to prevent your child's feet from getting trapped!
Unparalleled Comfort
The iimo 3-in-1 foldable tricycle comes with a soft and ergonomic saddle which provides the utmost comfort for your child.
The foldable foot rest also supports your child's feet when they get too tired.
Of course, for parents, the iimo tricycle also has an height-adjustable push handle because your comfort is just as important!
Safety First
IIMO takes safety seriously, and the iimo tricycle complies with European standard safety requirements. The soft safety bar is easy to open and close making it easy to access your child and prevent them from falling when they are too small to ride the tricycle.
The pedal lock system provides another level of safety that stops little feet from getting trapped and the easily accessible back wheel locker firmly stops the tricycle for when you are not ready to continue the ride.
Extraordinary Value
Generation after generation can explore the world from one single iimo.
iimo has been designed for day to day life but built to last for years.
This is the reason we only use durable materials and also the reason we have designed the iimo for your child's different growing stages.
What you get
iimo + foldable handle bar (to be assembled)
assembly instructions and product manual
1 year warranty card


What's to love about the iimo
Certified by European and Japanese safety standards
Space saving, easily foldable and compact
Multiple safety features: wheel lock, safety bar, pedal lock
Height adjustable parent steering handle
Foldable footrest for young children
Grows with your child
Front & Back baskets with a cute air horn
Japanese Design
Taiwanese Manufacture
Suitable for 1.5-4years old
Suitable for children 77cm-100cm
Product Specifications
Length 780mm x W 420mm x H 830mm (unfolded)
Length 410mm x W 420mm x H 690mm (folded)
Weight 7kg
Safety Standards & Awards