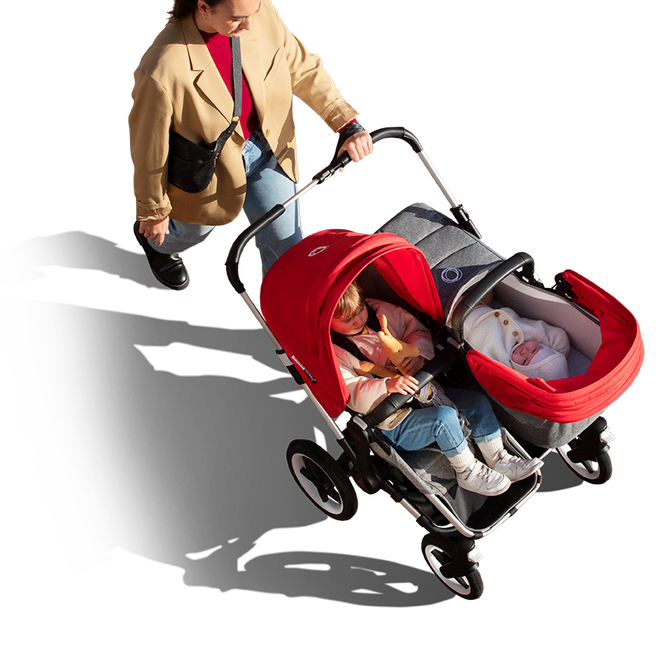 The new Bugaboo Donkey 3
Mono | Duo | Twin

Bugaboo Donkey 3 Mono Complete
$1,819.00 $1,919.00
8717447125808
Bugaboo International Woman's Day
1 March to 10 March 2021

Buy
Bugaboo Donkey 3 Mono Complete

Free
Bugaboo Seat Liner ($89)
Super spacious storage and ready for the future
Super spacious storage and ready for the future Thinking about expanding your family one day? The Bugaboo Donkey 3 Mono can be converted to a side by side double stroller with the duo extension set (available to purchase separately). In just three simple clicks, your stroller is ready for two.
Ready for the future
The Bugaboo Donkey 3 Mono is a single stroller that converts to a double stroller in only three clicks. Are you starting your family, but thinking of having more children in the future? This stroller is designed for you.
Smaller than you think
At only 60 cm/23.6 inches wide in the single stroller mode, and 74 cm/29 inches in the double or twin stroller composition, the Bugaboo Donkey 3 fits through standard doorways without any hassle.
The lightest push
Easy to push and maneuver even when fully loaded, this stroller can hold the weight of your growing child. It also offers you double the storage. You can carry all your groceries in the large underseat basket, and keep the essential items always at hand in the side luggage basket.
Side luggage basket with carry handle for added storage—just grab and go!
Fits through most doors when expanded to a double stroller
Puncture-proof foam wheels for a smooth and comfortable ride on any terrain
Expandable to a side-by-side double stroller
Two-wheel position for an easier ride through mud, sand or snow
Convenient one-piece self-standing fold
Compact two-piece fold
Suitable from birth to toddler—comes with a bassinet and a seat
Comfortable reversible and reclinable seat
Height-adjustable handlebar
Easy to push and maneuver with one hand
Car seat compatible
Width (single stroller mode): 60cm/23.6 inches

Width (double stroller mode): 74cm/29 inches

Stroller weight with seat: 13 kg/28 lbs

One-piece fold: 52 x 60 x 93 cm (35.8 x 23.6 x 36.6 inches)

Compact fold: 91 x 60 x 24 cm (35.8 x 23.6 x 9.4 inches)

Front wheel dimensions: 25 cm/10 inches

Rear wheel dimensions: 30 cm/12 inches
Each seat can hold up to 22 kg/48 lbs
Underseat basket capacity: 28 liters
Side luggage basket capacity: 18 liters
Car seat compatible with Chicco®, Britax-Römer® and Maxi Cosi® (adapters needed—available to purchase separately)
Sun canopy: 100% polyester
Seat and bassinet:100% polyester
Sun canopy fabric: water-repellent, with UPF 50+ sun protection rate
The bassinet, seat and sun canopy fabrics are machine washable at 30°C/86°F (detailed instructions in the product label)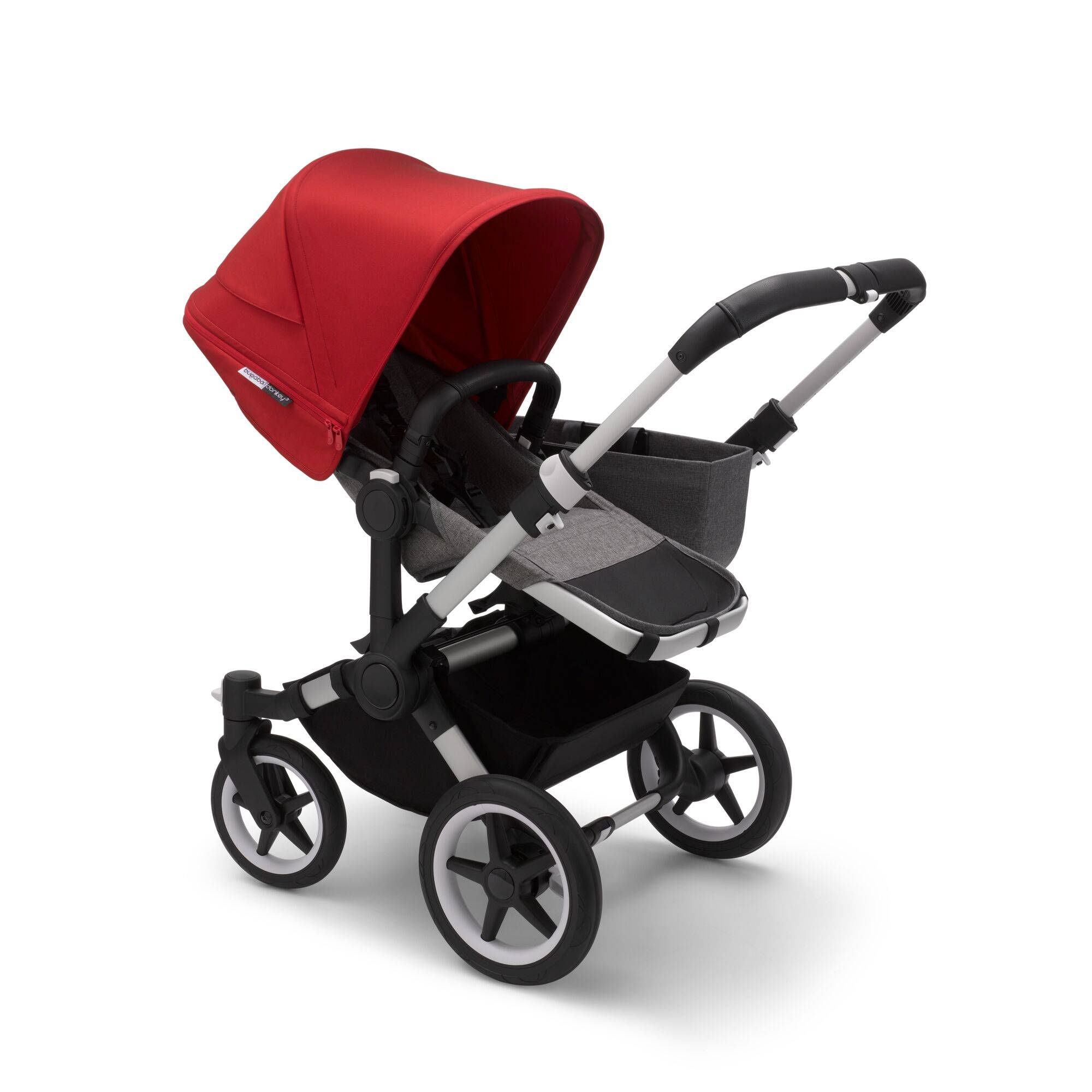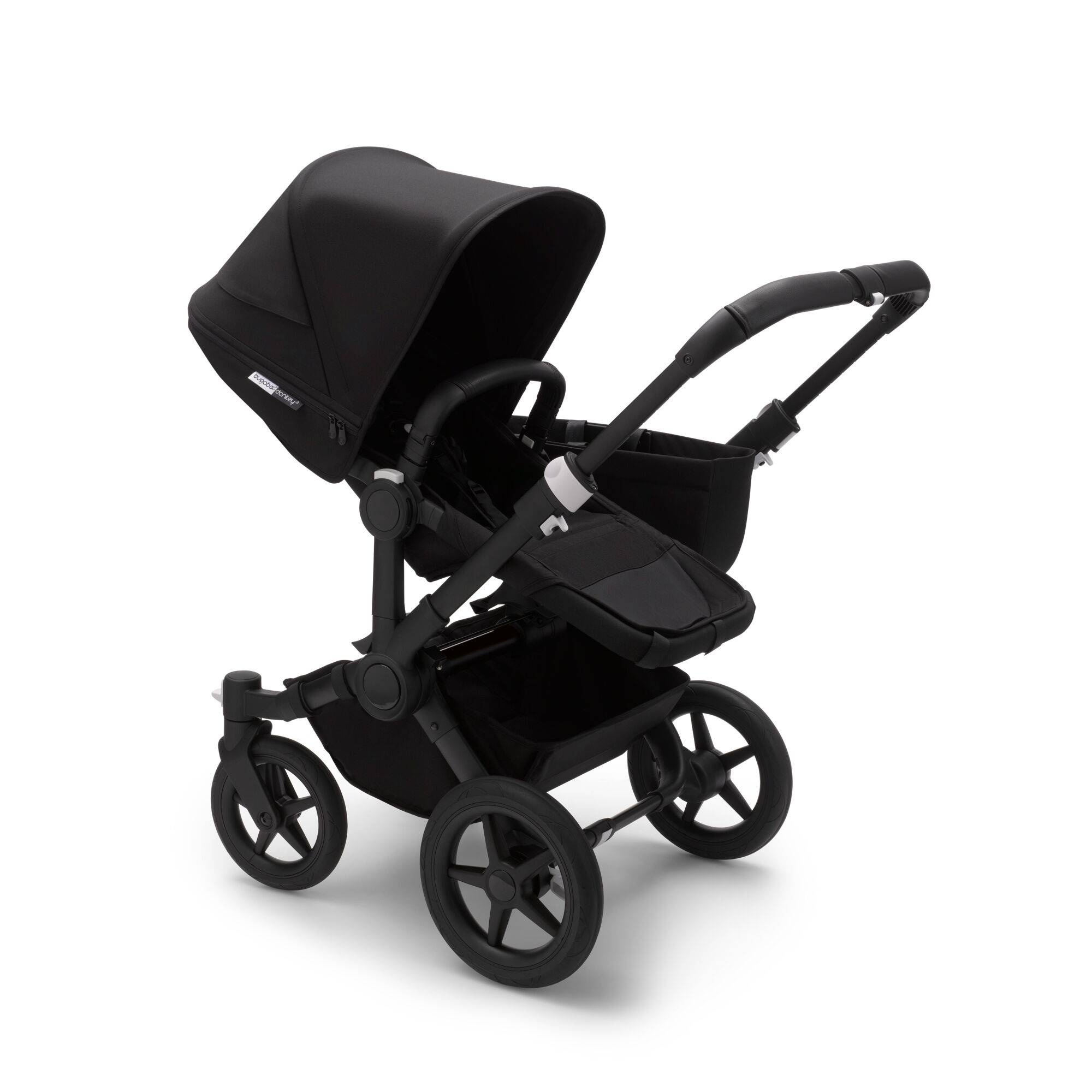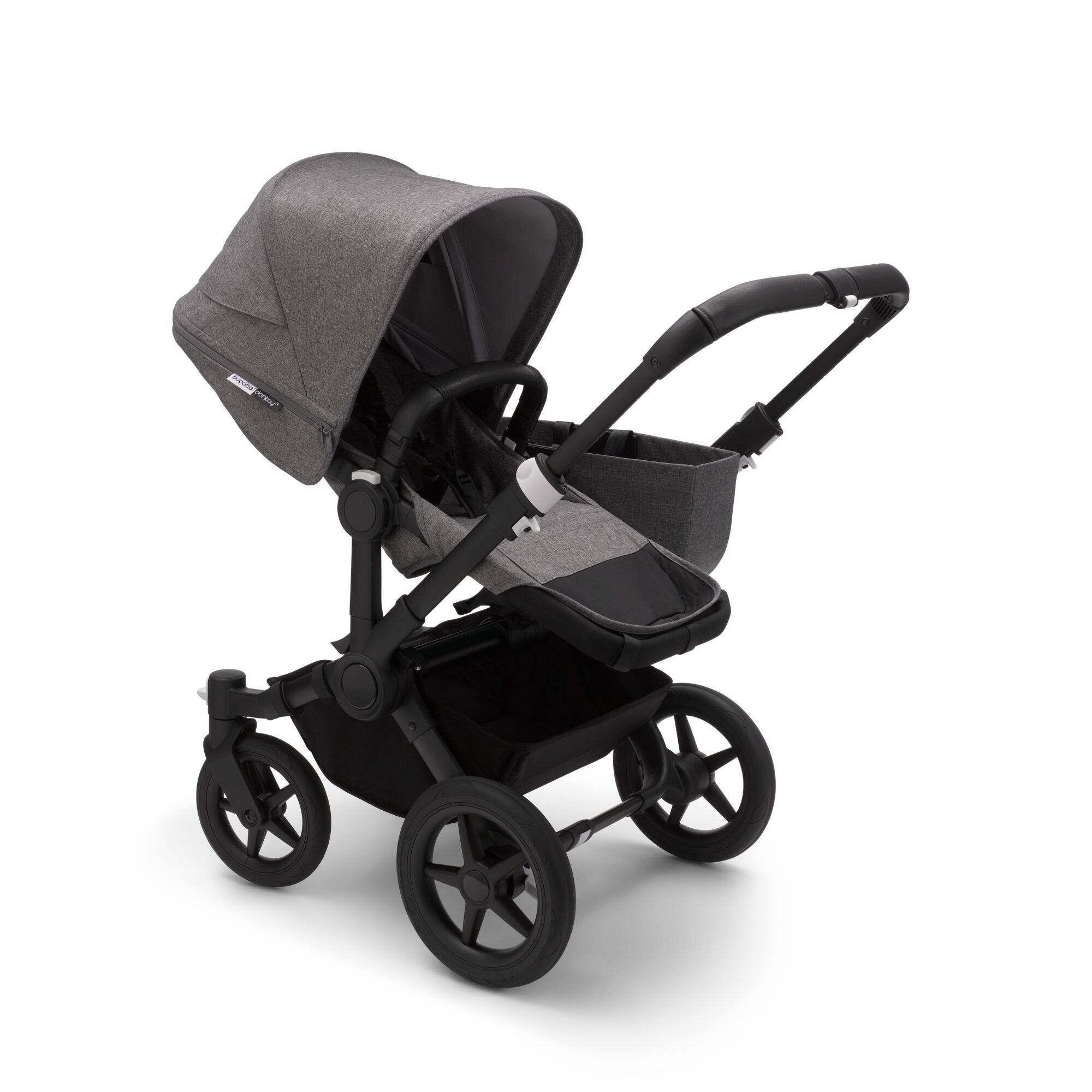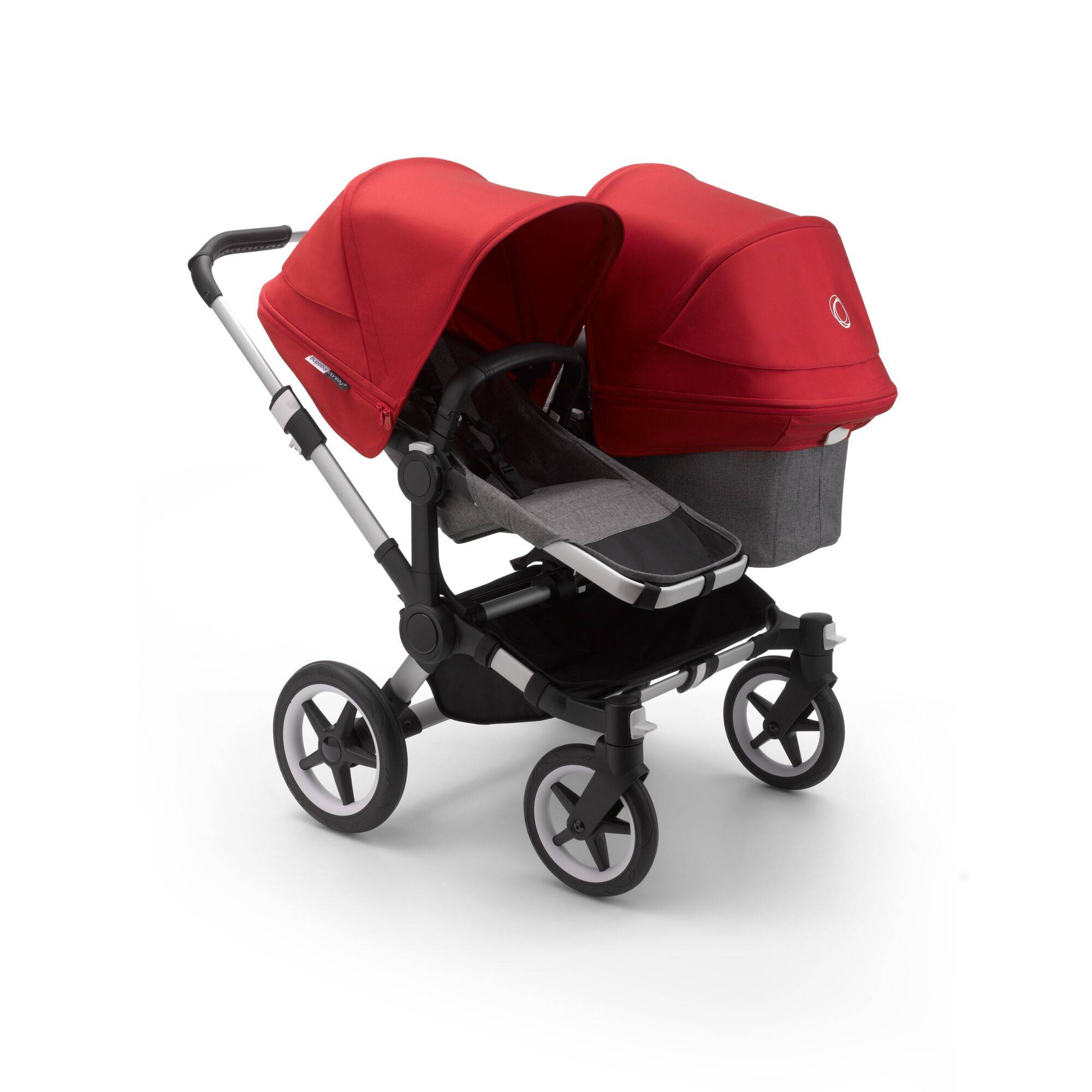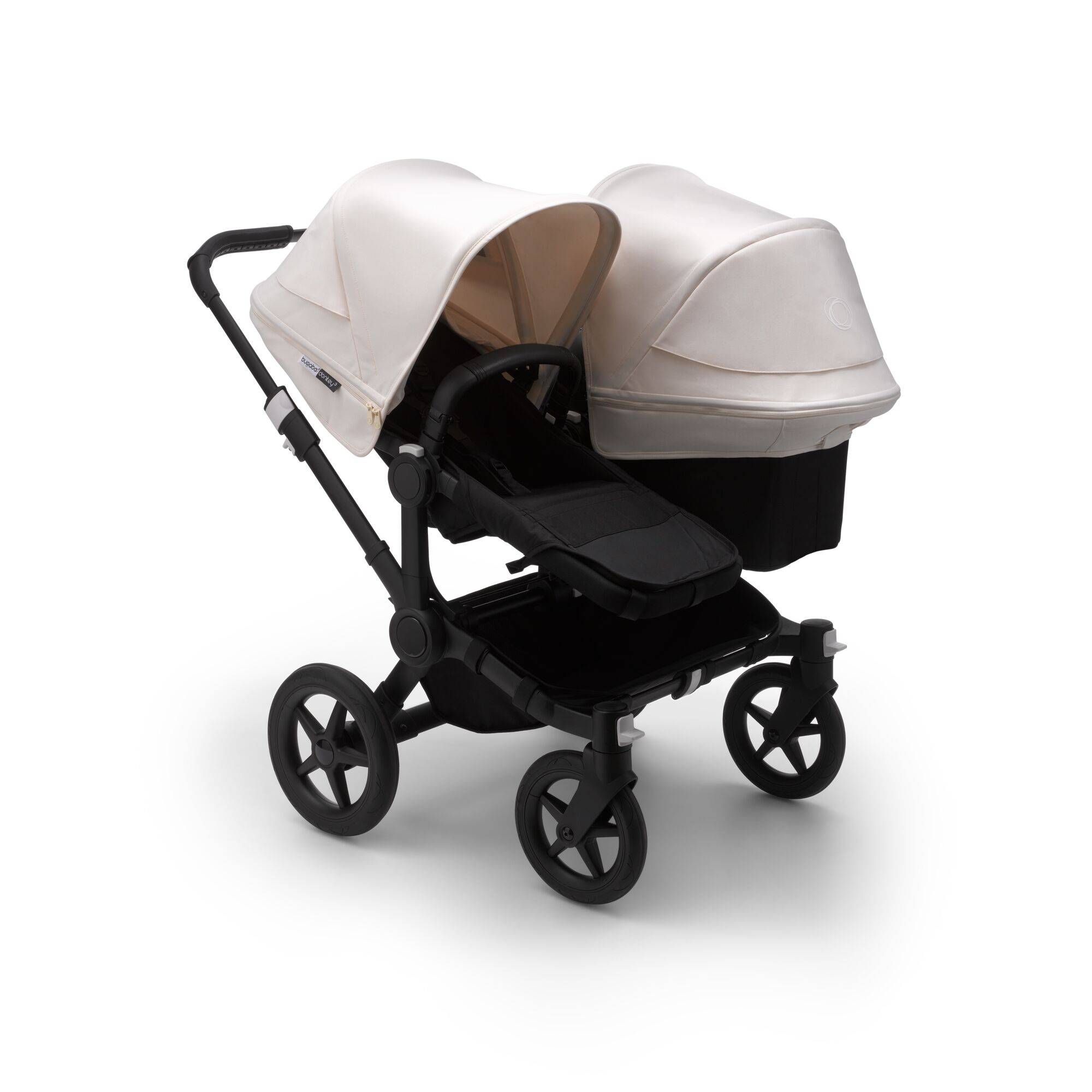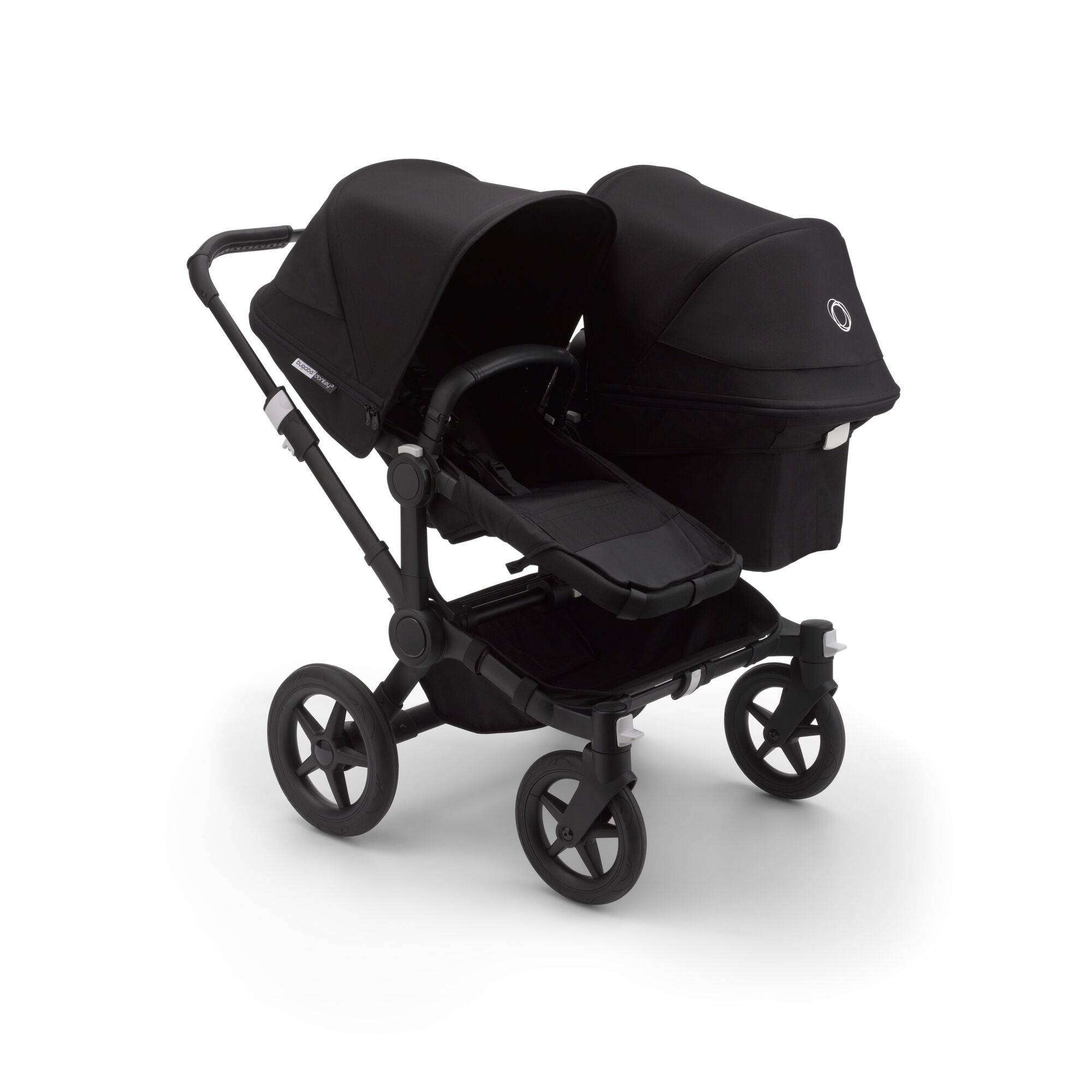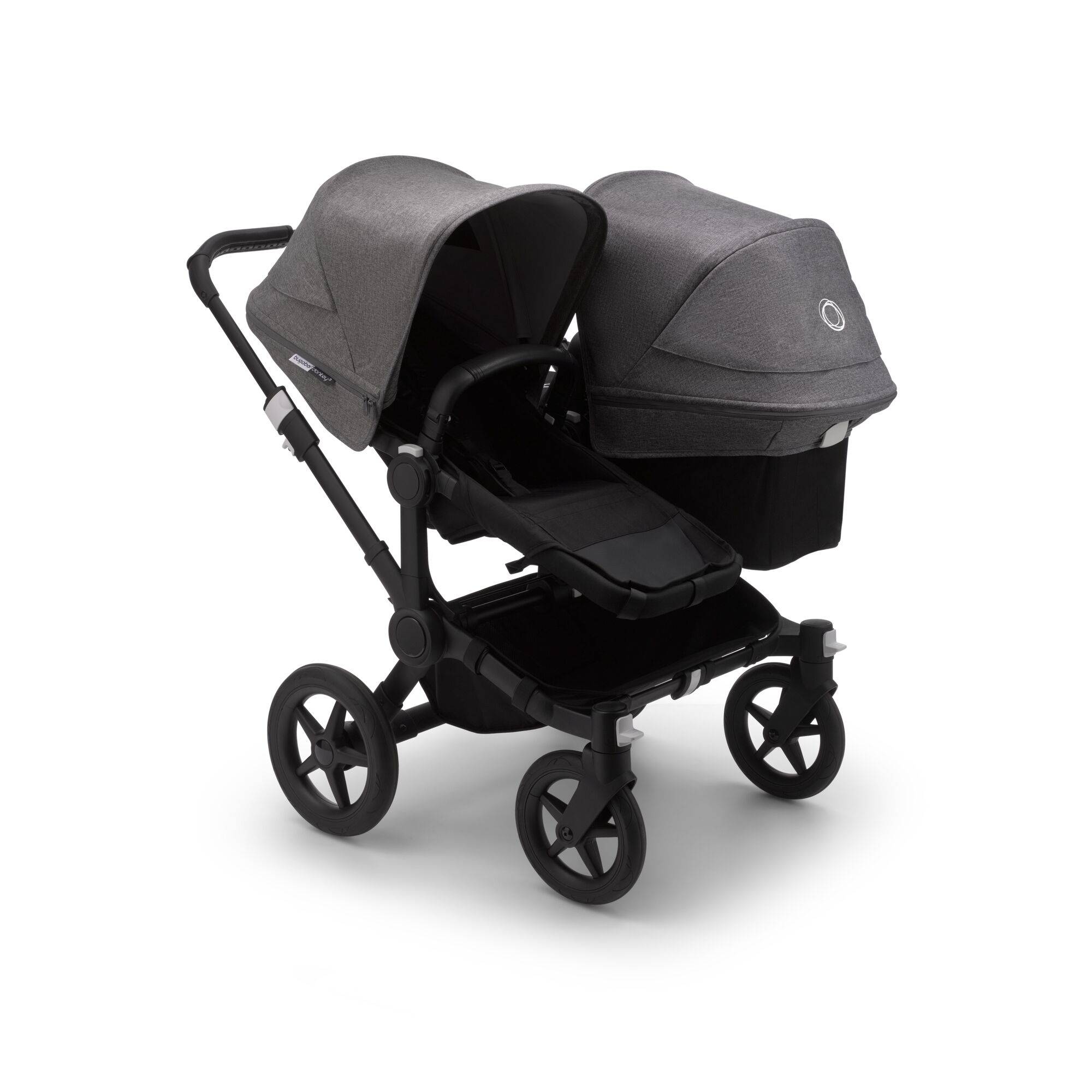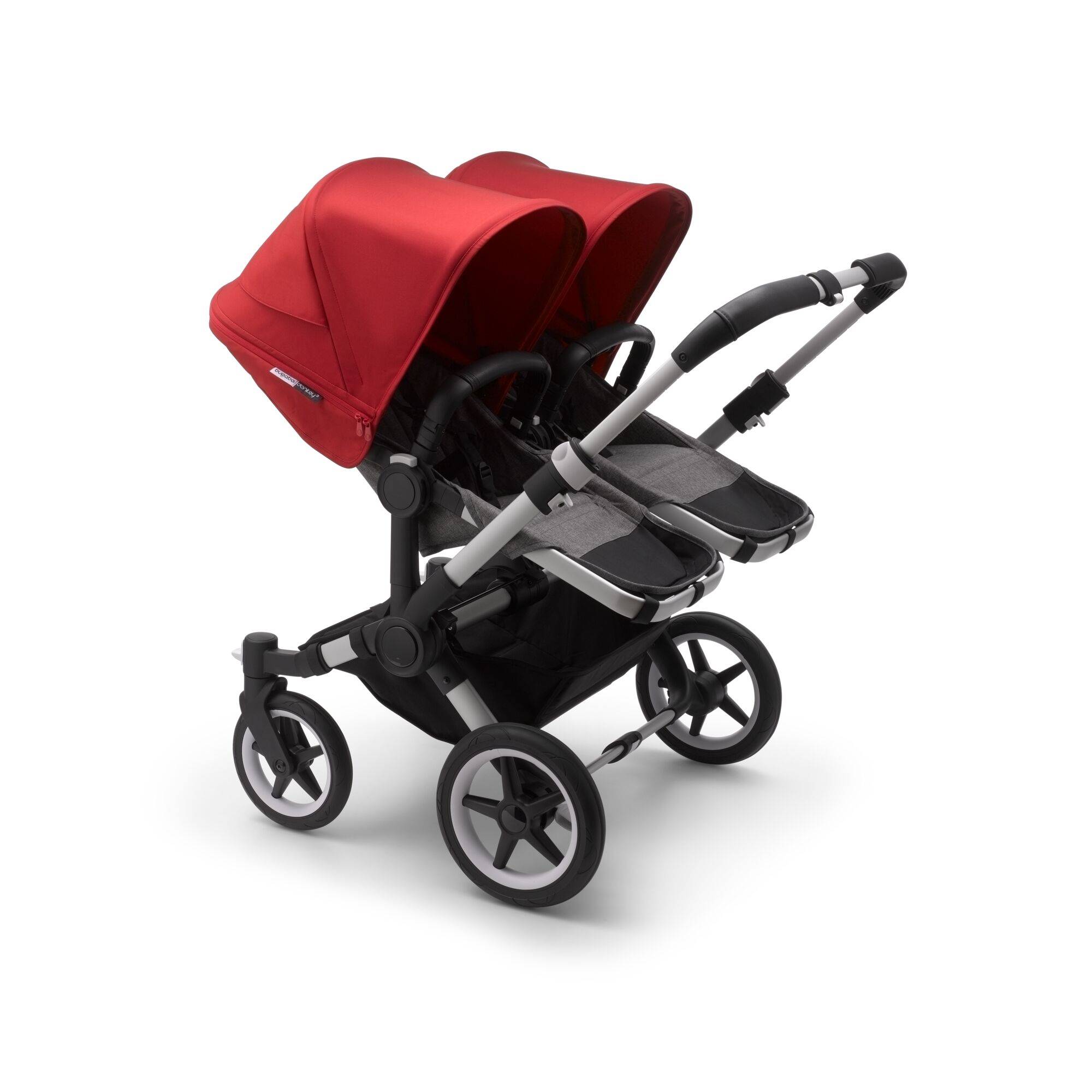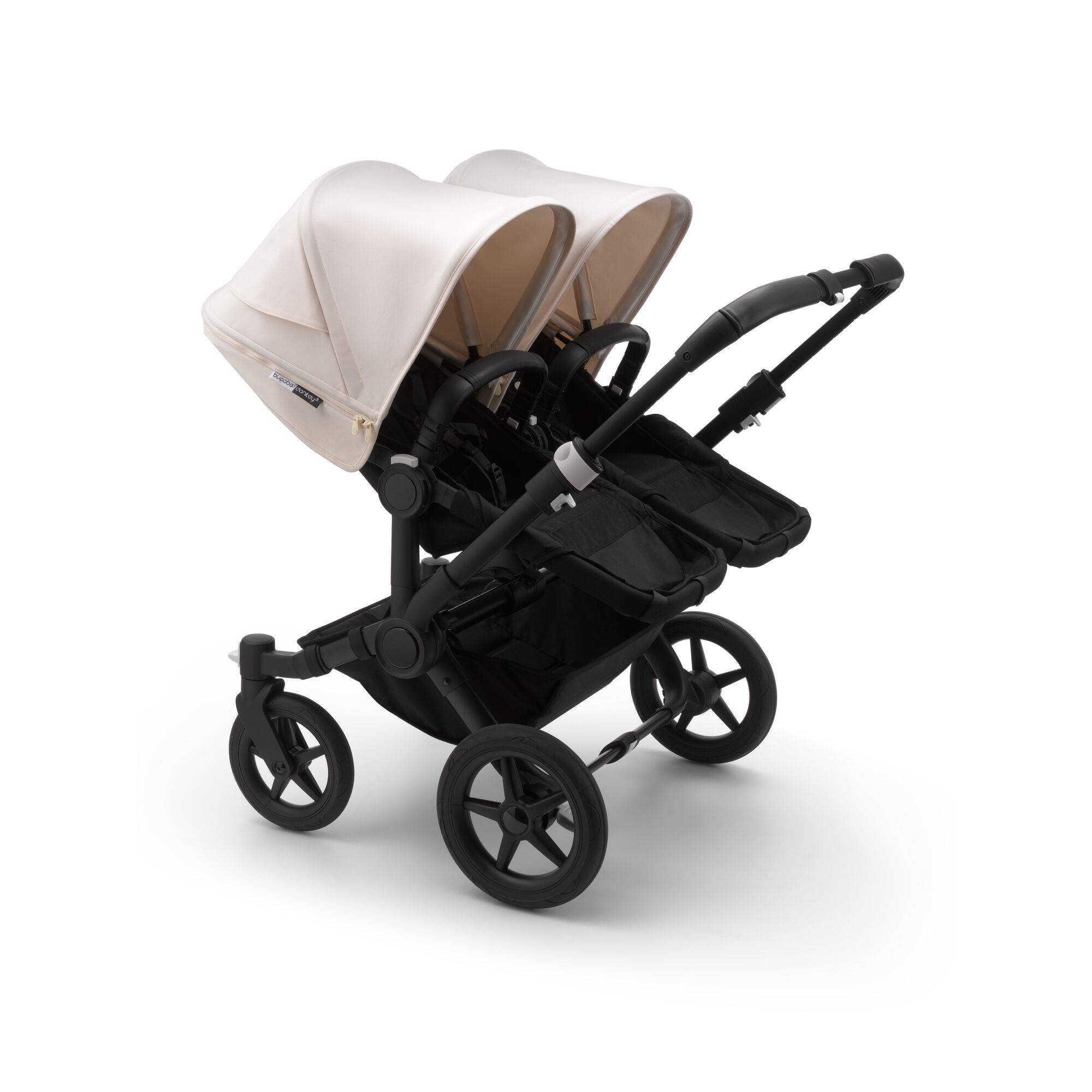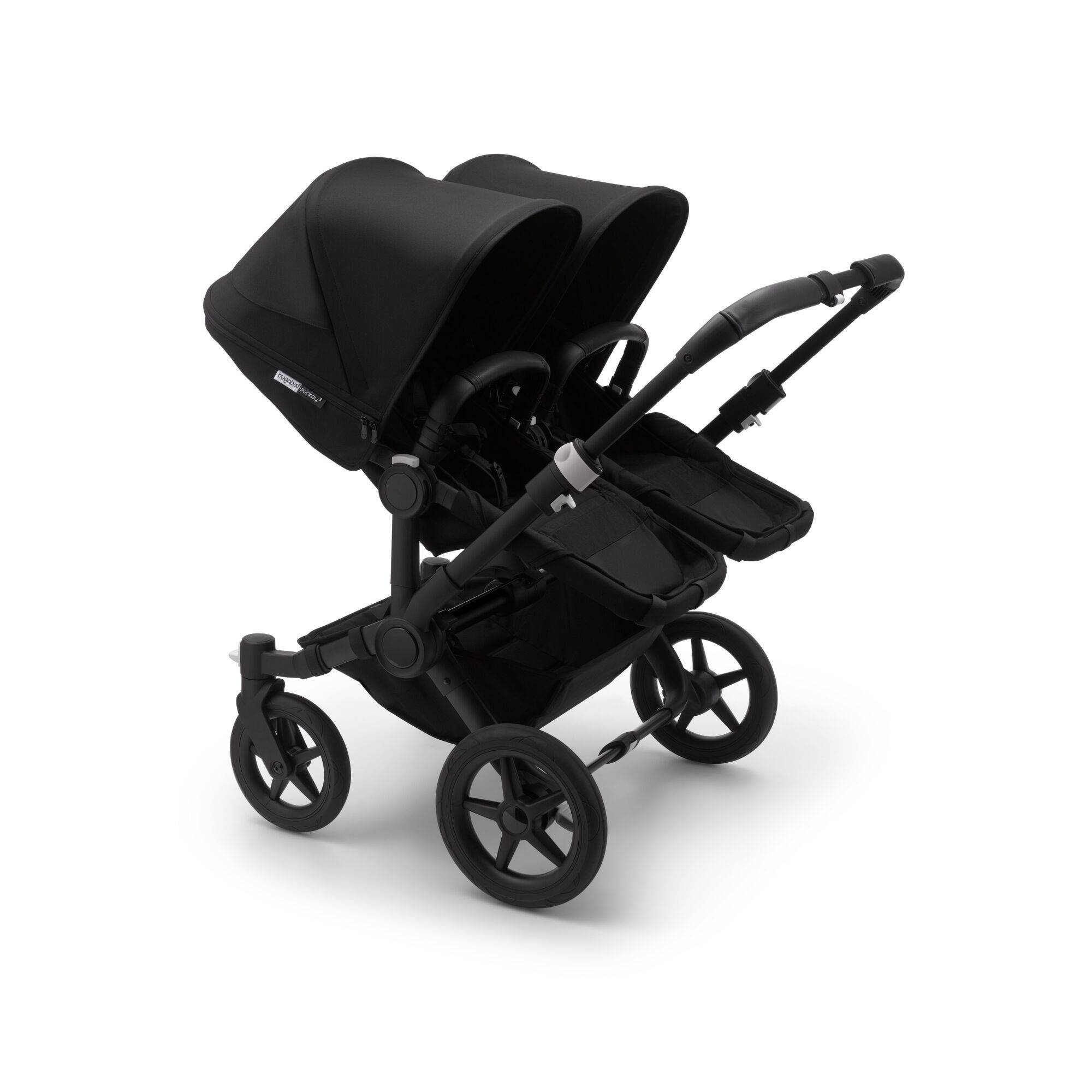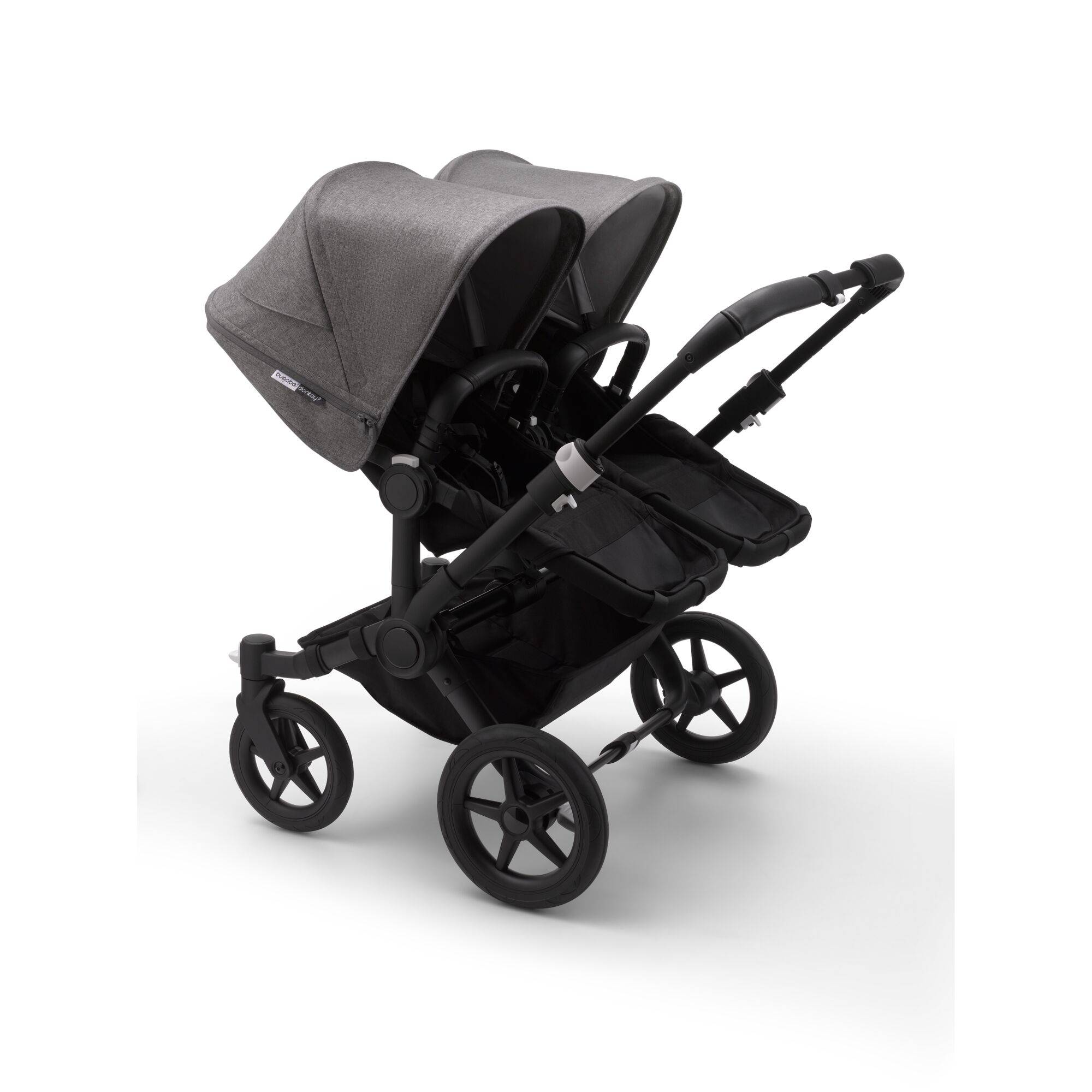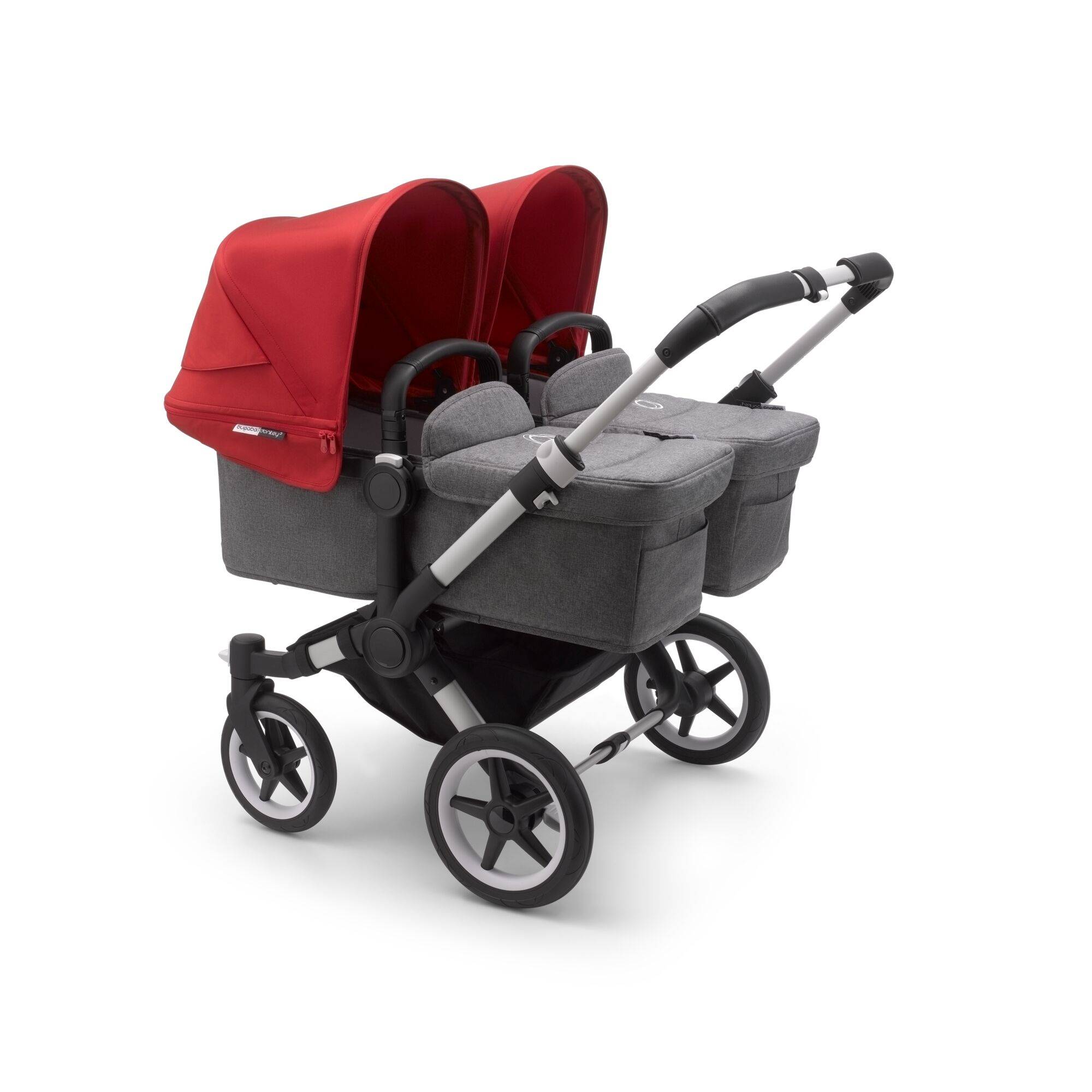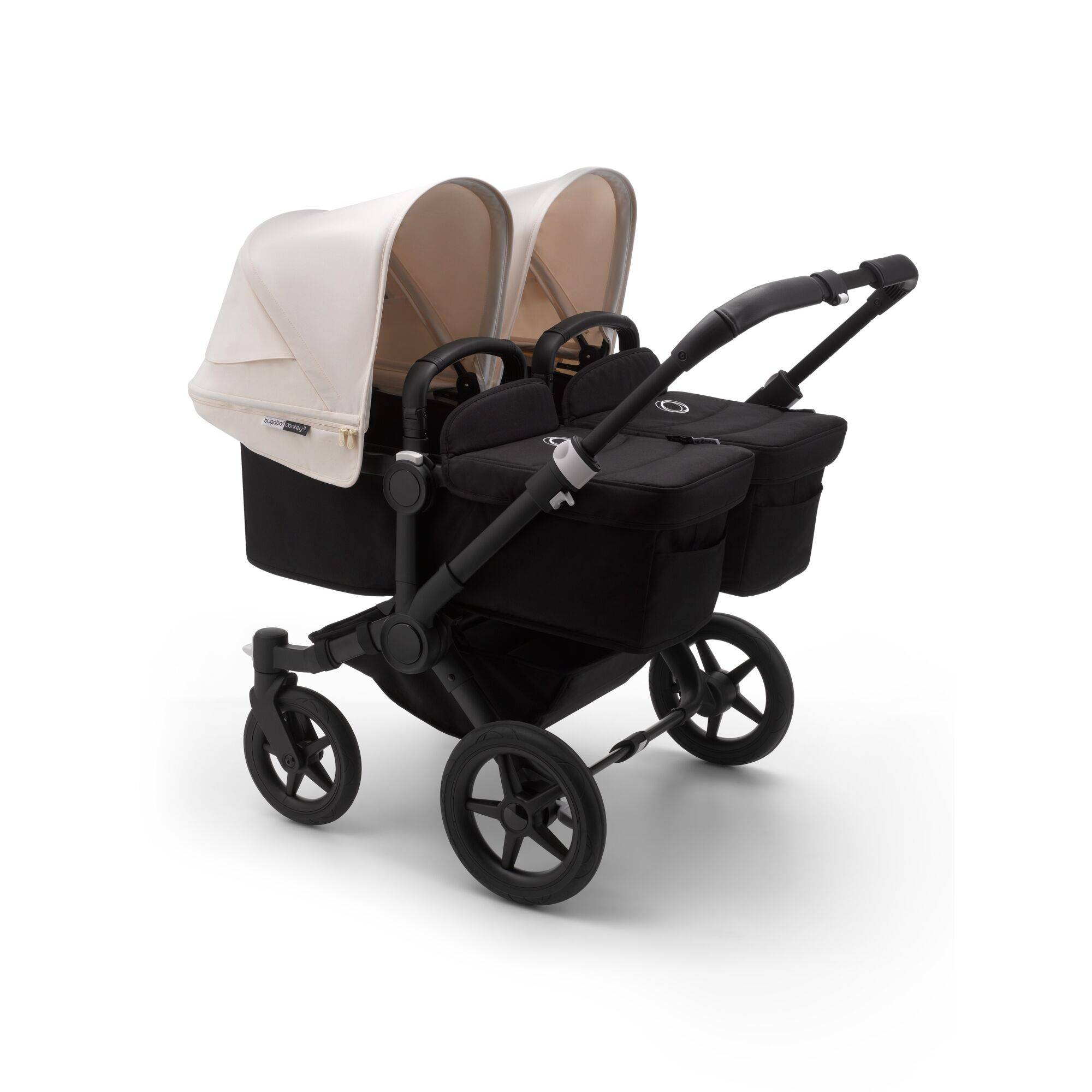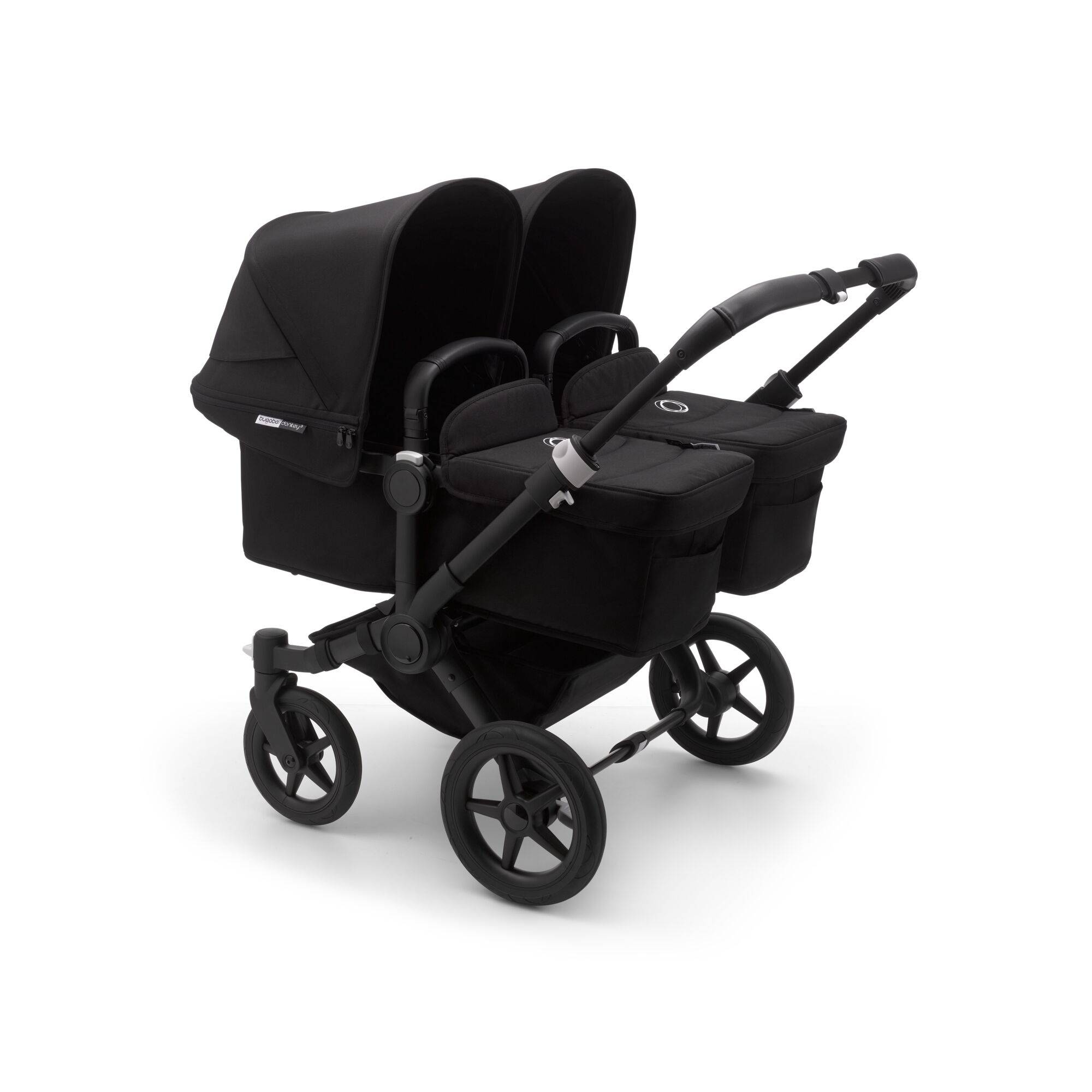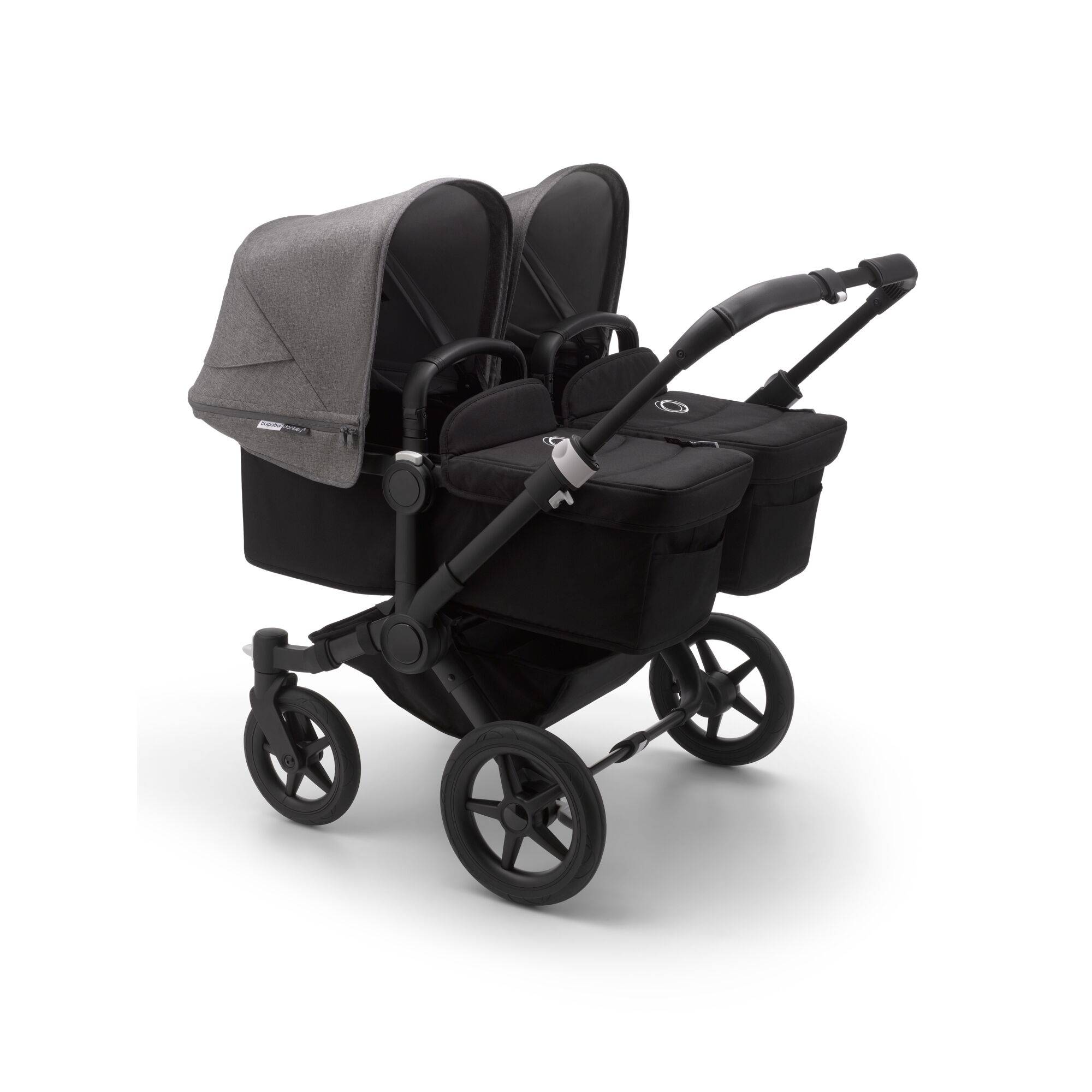 ---
Duo Extension Set Required : Upgrade from Mono to Duo
The Bugaboo Donkey 3 duo extension Set includes the essential hardware parts and the seat fabric. This extension set is the accessory that will allow you to transform your Bugaboo Donkey 3 Mono into a stroller for two children of different ages. You can combine the duo extension set complete with the complete Bugaboo Donkey 3 Mono to create a complete double stroller ready for all your family adventures.
Bassinet Fabric Required : upgrade from Duo to Twin
The Bugaboo Donkey 3 bassinet fabric complete was designed to give your baby the comfort they need during the first months of their lives. It includes the bassinet fabric, apron, and mattress cover. The bassinet bottom, stiffeners, mattress, and aerated inlay are also included.
You can combine this item with the Bugaboo Donkey 3 Mono complete stroller and Bugaboo Donkey 3 duo extension set to convert the Bugaboo Donkey 3 Mono into a stroller for twins.
Available in different colors, it not only offers top comfort for your babies but allows you to make your stroller suit your style.