Baby Banana Infant Toothbrush Yellow
The Baby Banana Infant Toothbrush makes brushing fun! Kids love the playful banana shape and the peel handles make it super easy to grab. There is no better product to develop good oral hygiene habits early.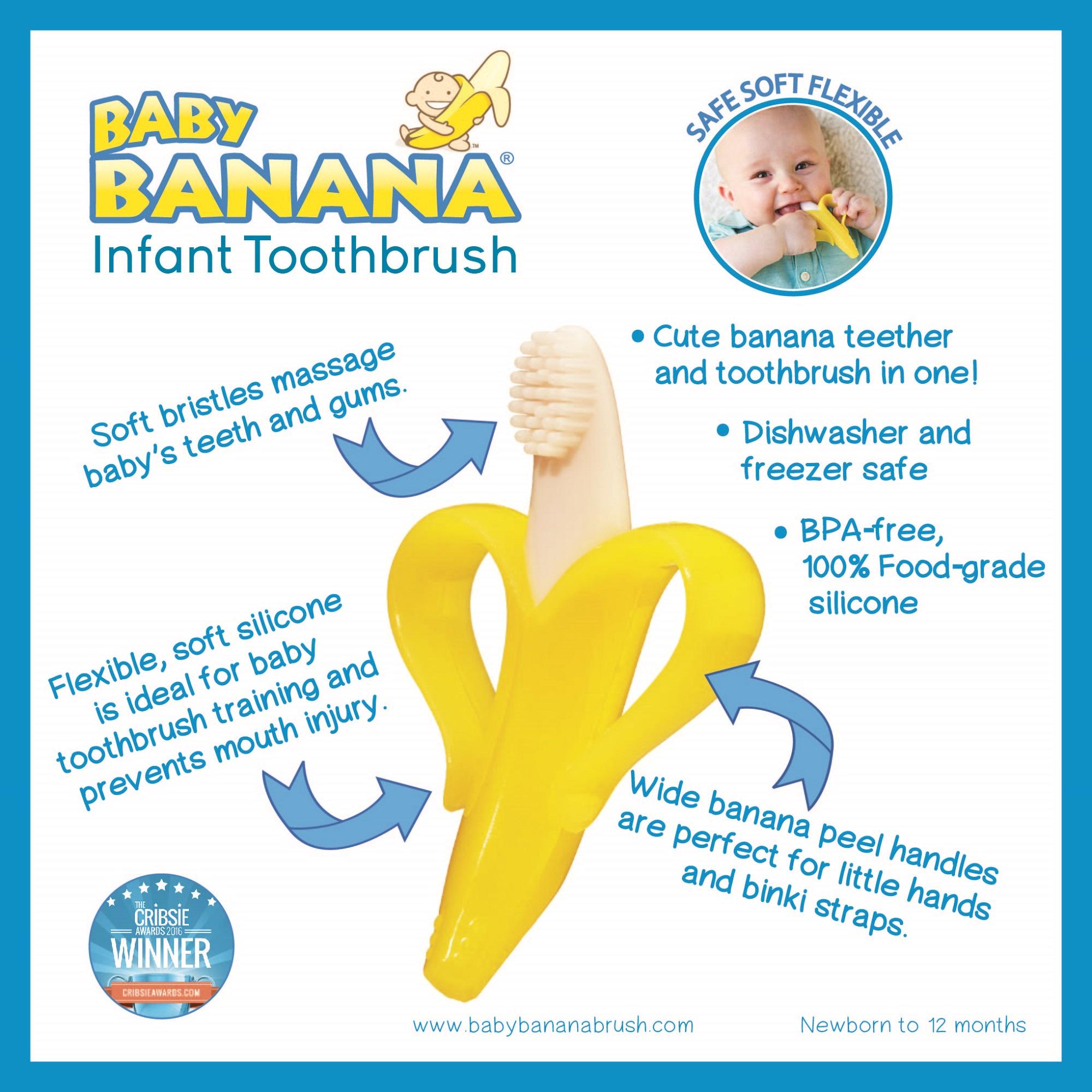 The flexible banana shaped toothbrush was invented by a dental hygienist who as a mum wanted to make toothbrush training fun. Because of the unique flexibility, this flexible silicone toothbrush decreases the risk of mouth injury to your child.